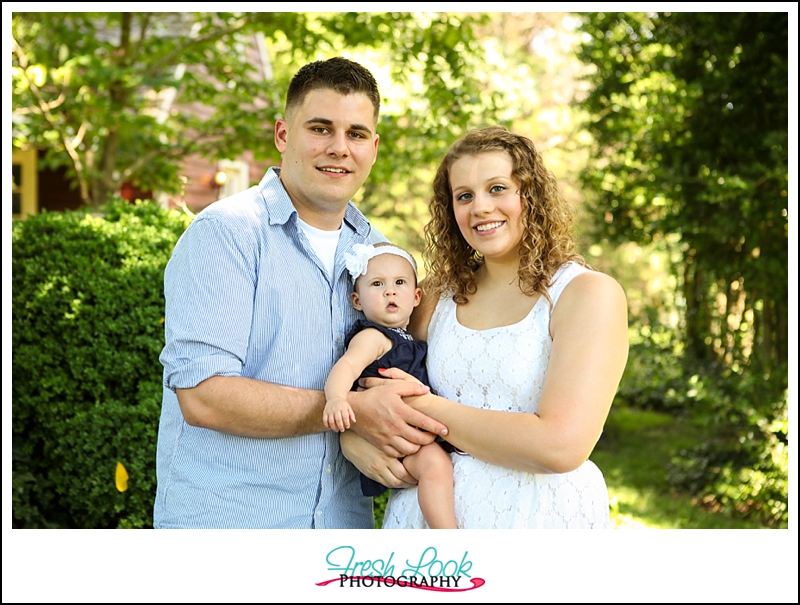 Bryar, Lauren and their little princess might just be the cutest little family I've seen in a while! On the day we did pre deployment photos, it was super hot, with the heat index over 100! But everyone just smiled and enjoyed being together before daddy had to leave on deployment. Briar just left with the USS Truman strike group, on a deployment that will last quite a while, well into next year. So it was important to Lauren to take advantage of the free photo shoot OpLove provides to deploying service members to take some new family photos!
When we first started taking pictures, the baby was not having it. We were all trying our darndest to get her to smile, but nothing was working. That is, until mommy started lifting her up in the air. At that point, we got TONS of smiles and giggles!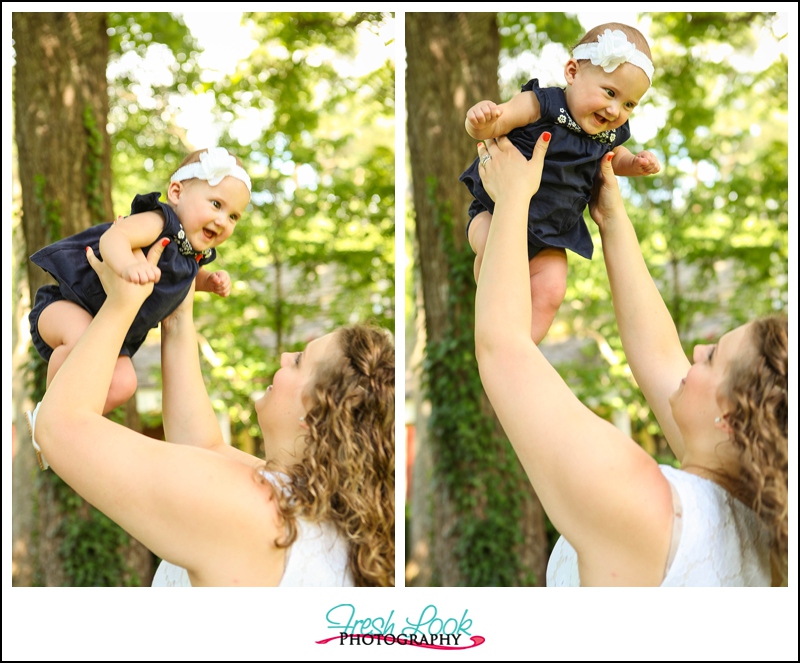 One of my favorite parts about doing sessions is getting to take pictures of the couple. Just the couple, just for them, showcasing their love. Most couples go many years between having photos taken of just the two of them (some, not having them done since they got married!), so I always make it a point to create at least one gorgeous photo of the couple. Luckily for me, Bryar and Lauren were so adorable and made my job super easy!!!
After taking a few more family photos, we took a pause for the cause and did some wardrobe changes. Dad got into his uniform so we could take a few pictures with more of a patriotic theme.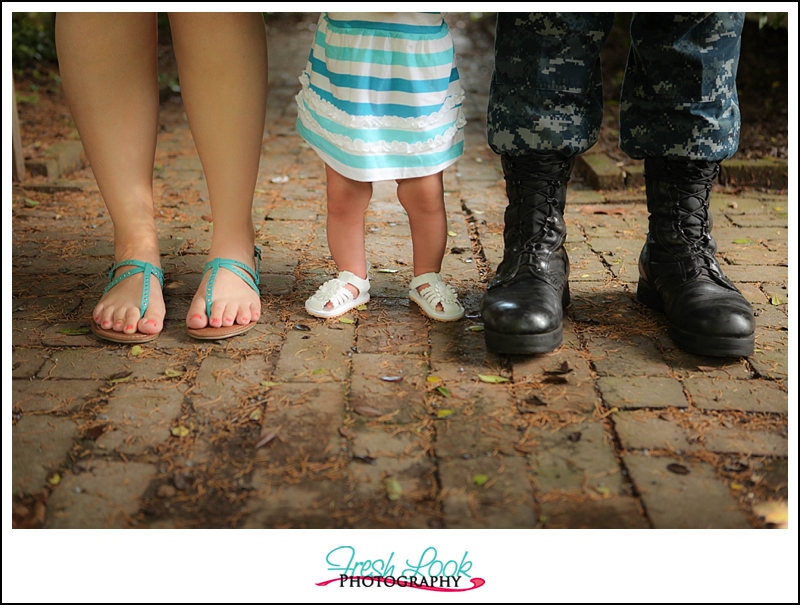 This photo was one that Lauren really wanted to recreate from a previous photo shoot they had. The last photo was taken showing mom and dad's feet, and these baby shoes were sitting in between them (little princess wasn't born yet). It was awesome to bring this image to life by showing their complete family, with the little lady filling her shoes!
Bryan and Lauren, thank you for allowing me to take your pre deployment photos, I am really, Really, REALLY looking forward to joining you next year when the Truman returns so you can once again be reunited with each other <3