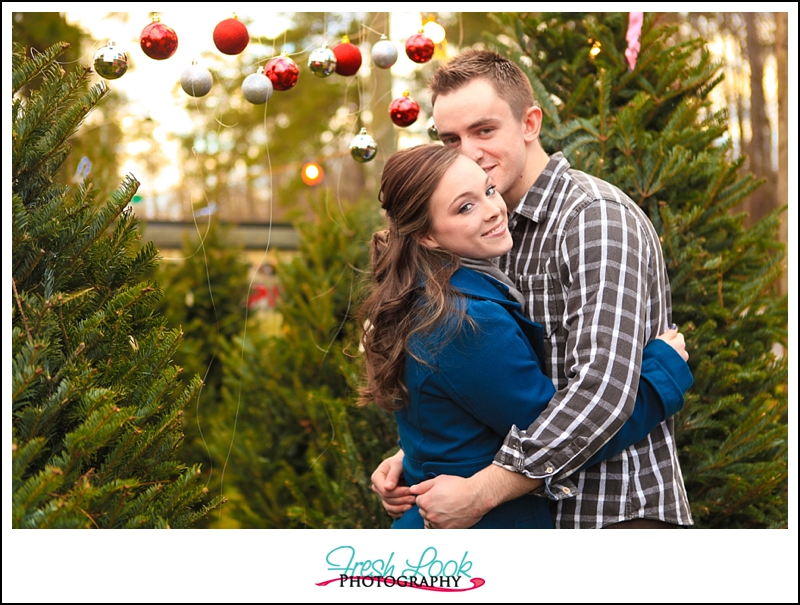 I've been waiting to post the pictures from this Christmas engagement photo shoot for QUITE a long time! About 7 months actually! Back at the end of last year, I decided that I wanted to do a stylized Christmas engagement photo shoot; because who doesn't love being in love during the holidays?! I knew that I wanted to have it prettified (think I just made up a word there!), so Tammy, with Simply Grand Events, graciously came on board to help set the mood for our session. Whether it was tying a million ornaments with fishing line or arranging garland on the trees, Tammy has such an awesome attention to detail and made sure everything was perfect!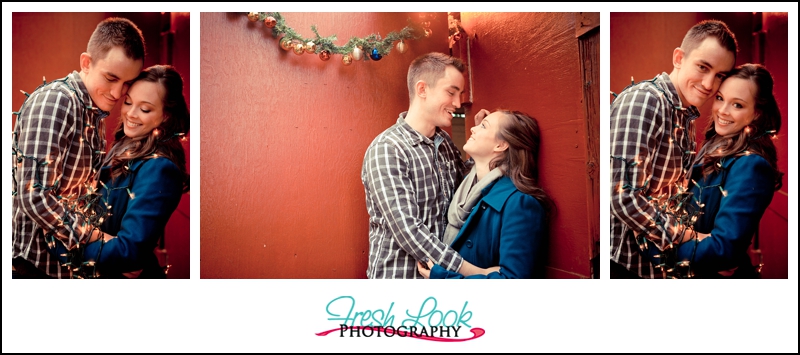 Although I'll be honest, when you start with a gorgeous location, and add in an adorably cute and totally in love couple, the recipe for success is almost foolproof! Before the shoot Amy got glammed up by the Best Face Forward team, and then she and Robert arrived on location ready to canoodle and make sappy eyes at each other!
What made this session even more romantic is the fact that Robert had just arrived back from deployment with the USS Iwo Jima a few days before, so they really were all lovey dovey and romantic!!!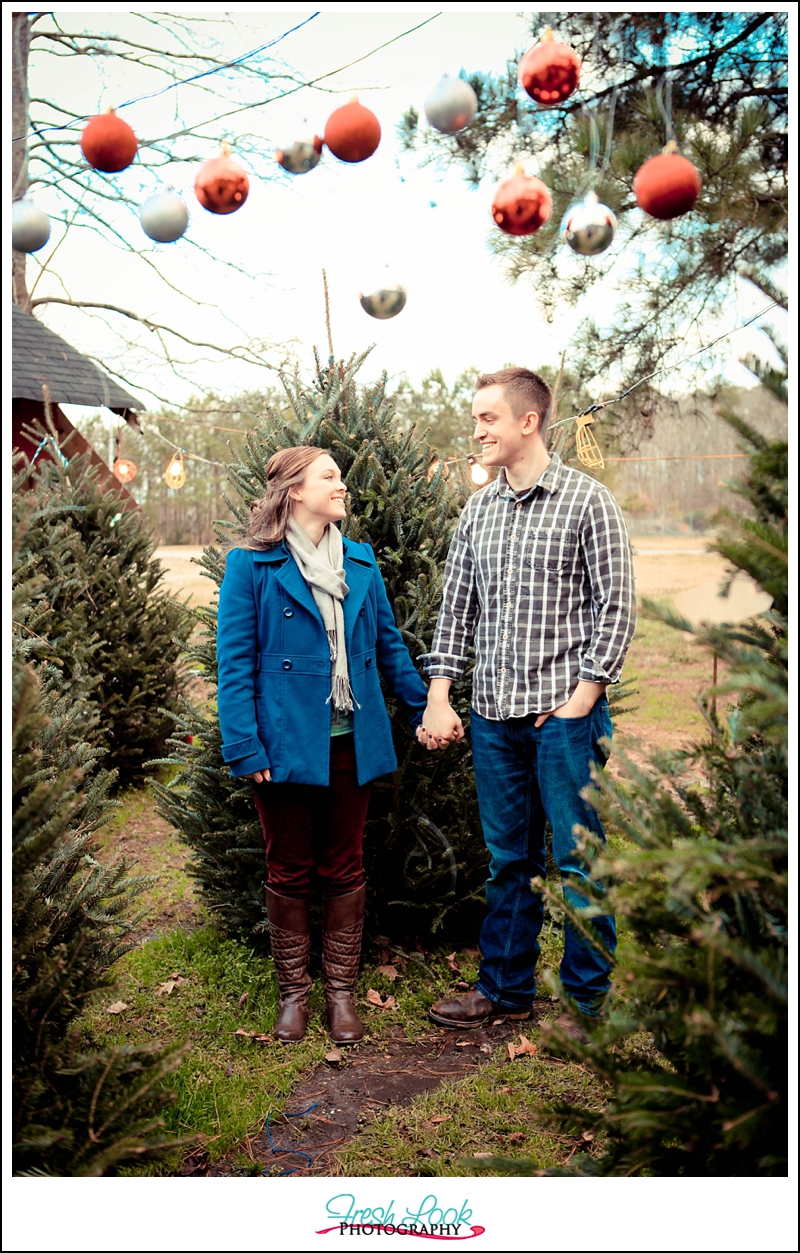 Enjoy all the images from this shoot, I am so happy with the way they turned out and can't wait to do another stylized session!
Robert was NOT a fan of the jingle bell wreath!