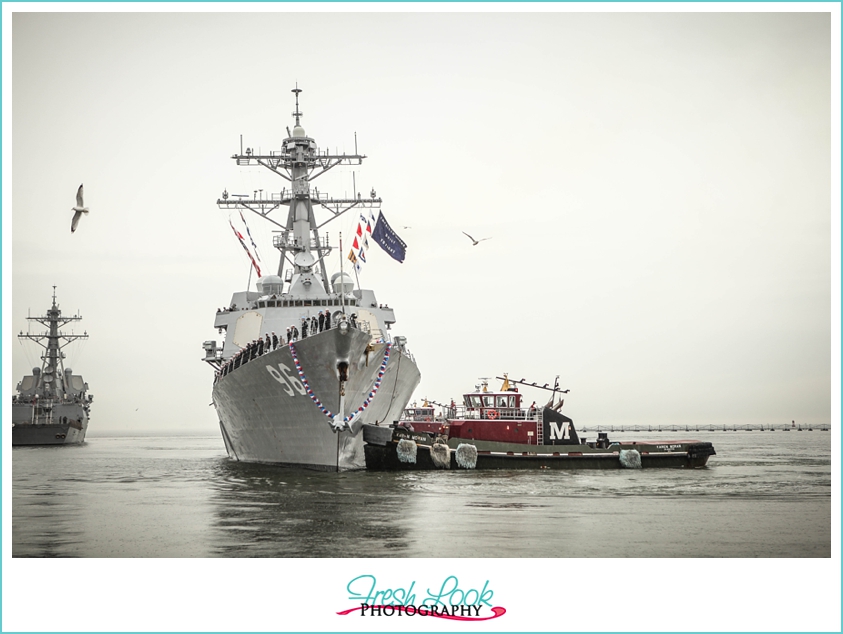 I've been able to do a lot of work with the Organization Operation Love Reunited and have done a lot of military homecomings, but the return of the USS Bainbridge was extra special! Not only was I able to take pictures for Aly and her hubby (you can check out the gorgeous beach session we did while he was gone!), but I also got to capture the reunion when Jessica and Kevin finally got to see each other.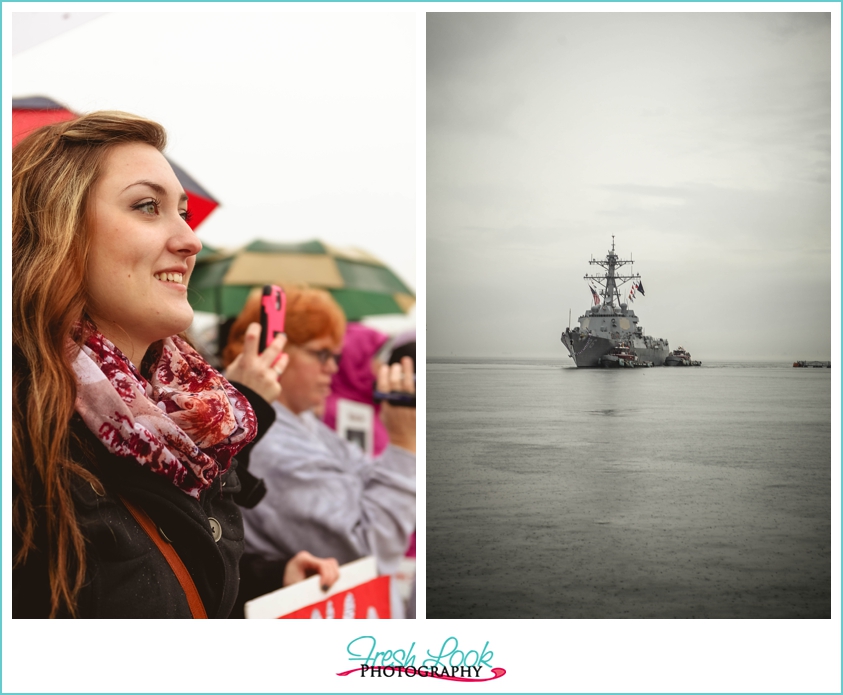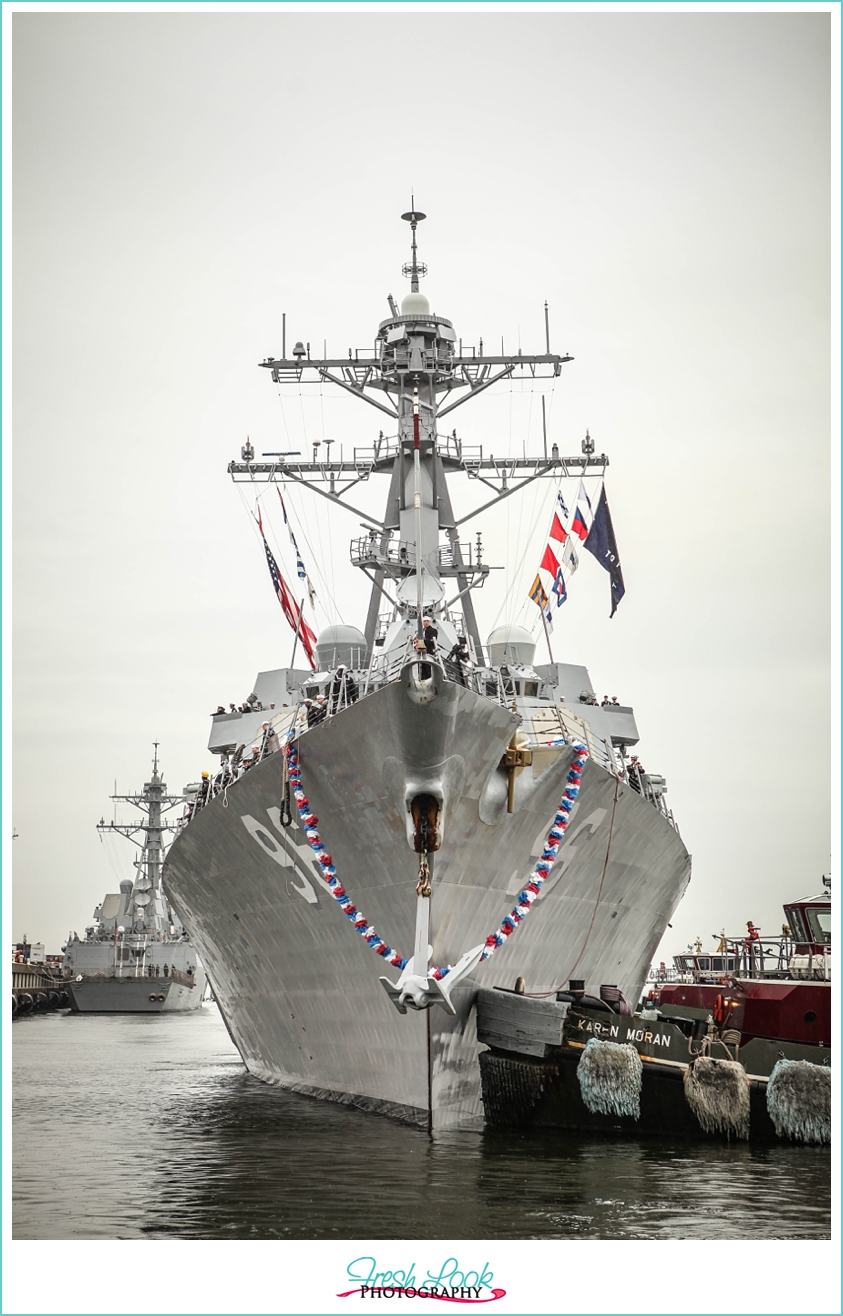 Catching the first glimpse of the ship after 8 long months!!!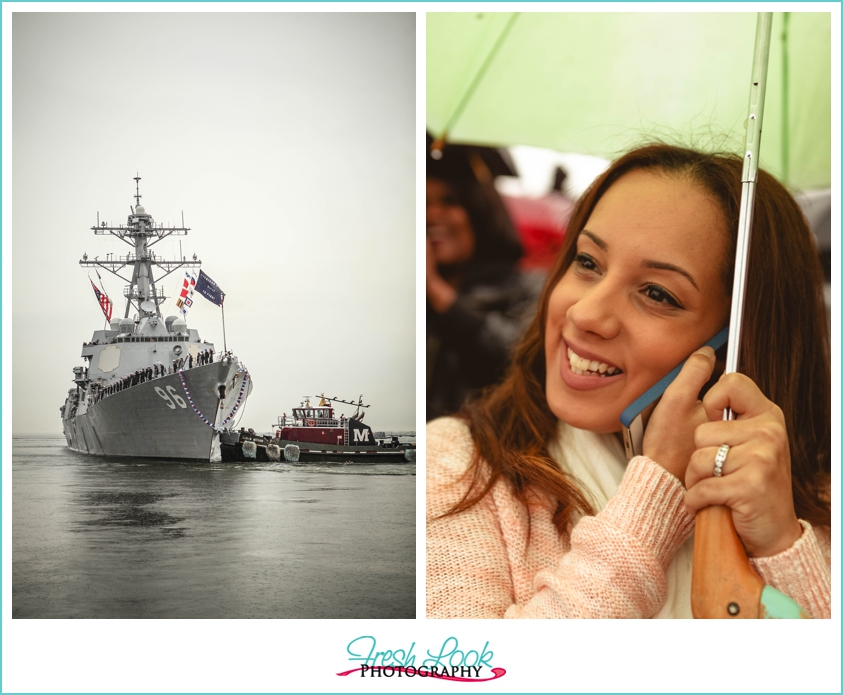 The day of homecoming it was rainy and cold! Not the soft, gentle, drizzle that can be a little romantic… this was a hard, cold rain that came down in sheets on all the friends and families that were waiting to welcome the crew of the USS Bainbridge home from their deployment! Thankfully there were plenty of umbrellas and these kept everyone (somewhat) dry. But once we all got onto the pier to start walking closer to the ship, it didn't seem to matter anymore!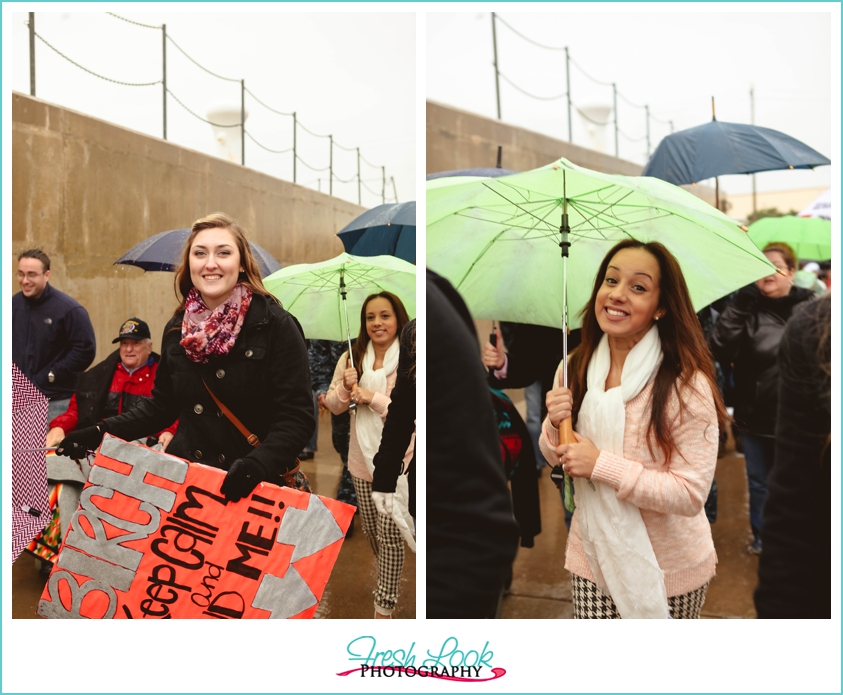 At that point, everyone just wanted to find their loved ones! We kept our eyes peeled as person after person came off the boat, but it wasn't that one special person Aly and Jessica were looking for. I think it was safe to say that nerves were running high at that point!
Kevin was the first one off the boat that day, and Jessica went running to him. As he pulled her into his arms, they hugged as if they would never let go of each other again!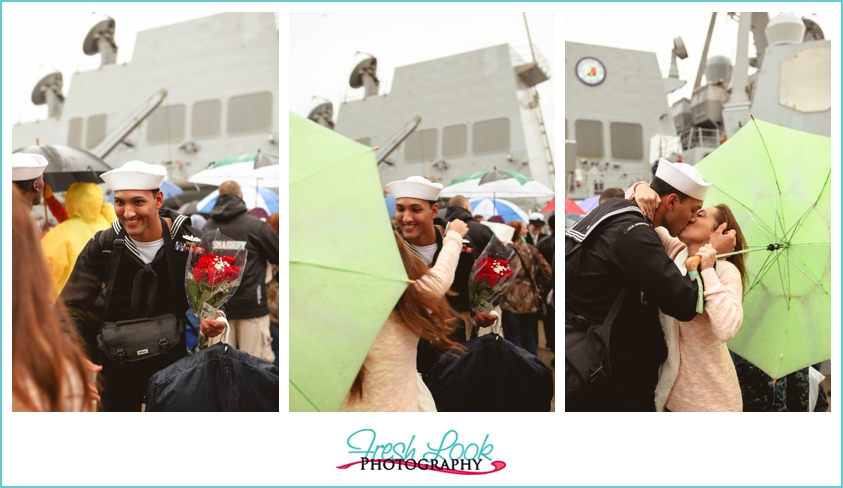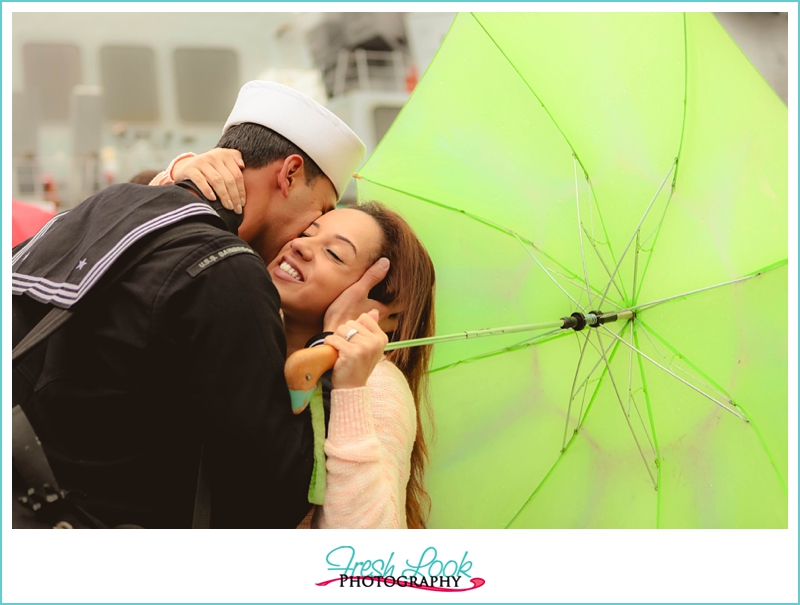 But Aly saw her hubby soon after that, even if he was still on the boat. They were so close they could talk and see each other, but not close enough to get the reunion they both so desperately wanted!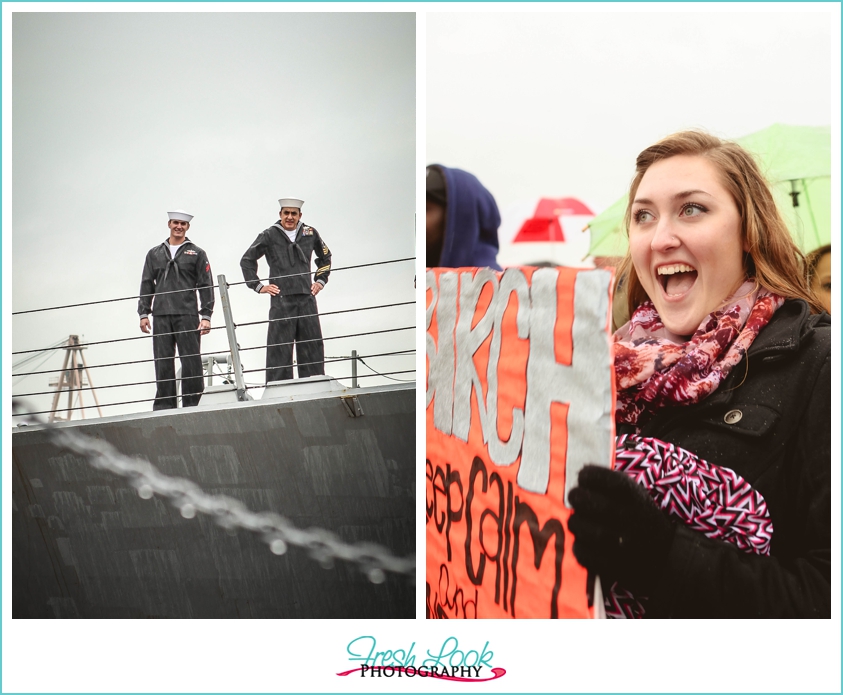 Aly said there were so many emotions running through her: excitement, relief that she had made it through her first deployment, nervousness, but most of all was the overwhelming desire to have her husband back at her side! So when she finally saw him coming off the ship, there were no words and she simply ran to him and held on for dear life.