Last Thursday we celebrated with another fabulous event at MOCA: the Belles and Bowties ARTini fundraiser and I know you won't be surprised when I tell you that it was a smashing success! Guests came out in their finest Southern attire, complete with seersucker suits and big floppy hats. And with the movie Gone With the Wind playing in the background, it was easy to reminisce about a time gone by and wish for hoop skirts and petticoats to make a comeback!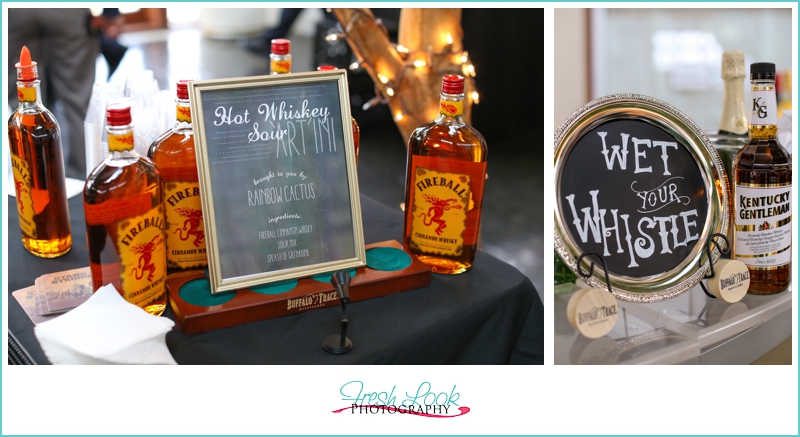 Belles and Bowties ARTini Fundraiser
This event was put on by GENERATION MOCA, which is a committee of rising business, civic, and social leaders committed to advancing MOCA's mission and they are responsible for producing MOCA's annual ARTini. Local restaurants used Rain Handcrafted Vodka to craft drinks that would delight and tantalize the tastebuds of guests who attended the gala.
And the Winner Is….
There were so many delicious drinks to sample and love that night (with some drinks being so popular that the restaurants started running out of cups to serve them in!), but in the end there can only be one winner! Last year the title of best ARTini went to HK On the Bay, this year it was given to Twist Martini and Associates for their Sage Advice ARTini! This was a Buffalo Trace Bourbon based cocktail with Red Currant Cordial and Sage, a twist on their popular gin cocktail, the Currant Affairs.
Pictures From the Red Carpet
We had a blast walking around taking pictures of guests at the event, but it was even more fun getting to take pictures in front of the backdrop as guests were coming in. You can view all the pictures from that via THIS LINK.
Thanks to everyone who came out to support the arts and help us make the Belles and Bowties ARTini 2015 one to be remembered!