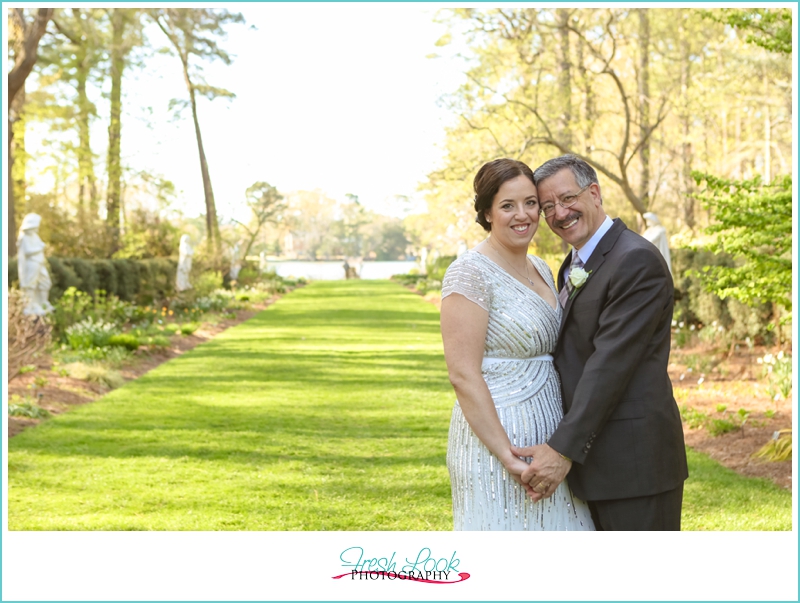 One month ago today, at a gorgeous Norfolk Botanical Gardens wedding, Natalie and Camille made the choice to join their lives together forever, and exchanged vows that would make them man and wife. With the weather sometimes being iffy in the springtime here in Hampton Roads, we lucked out with absolutely amazing warm weather, which really completed the day!
Natalie's dress looked gorgeous! I couldn't get over all those sparkles!!!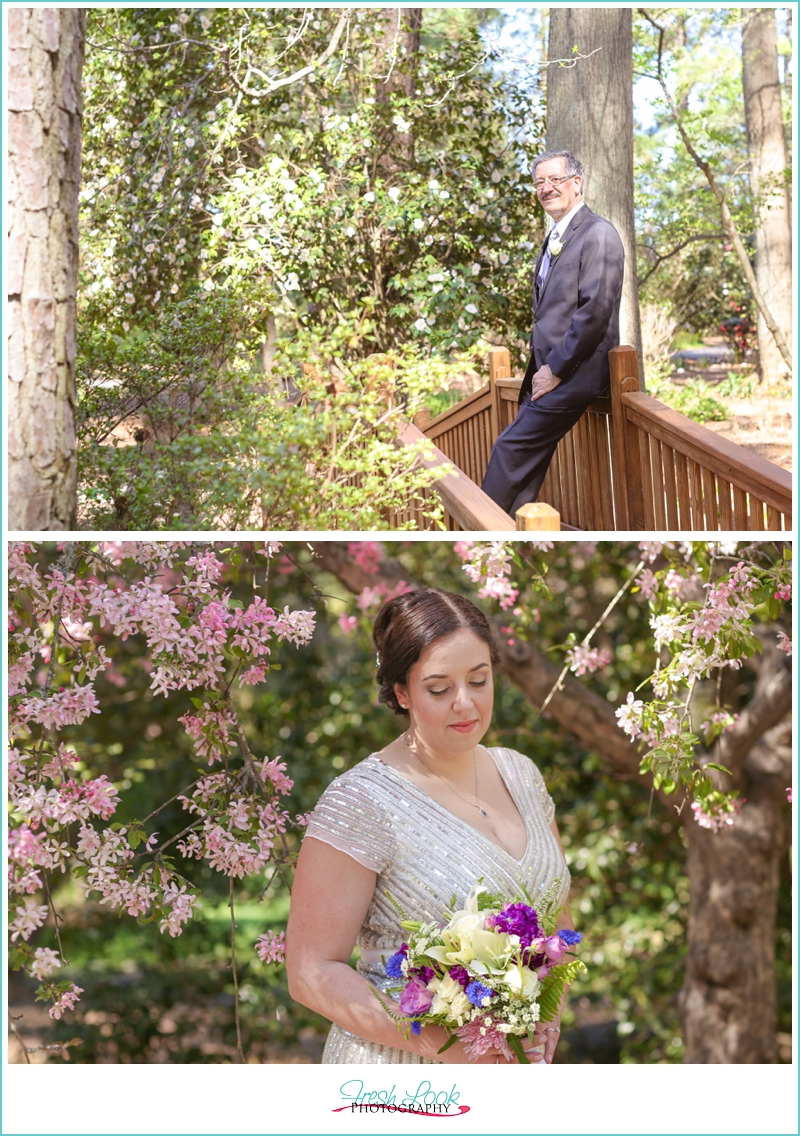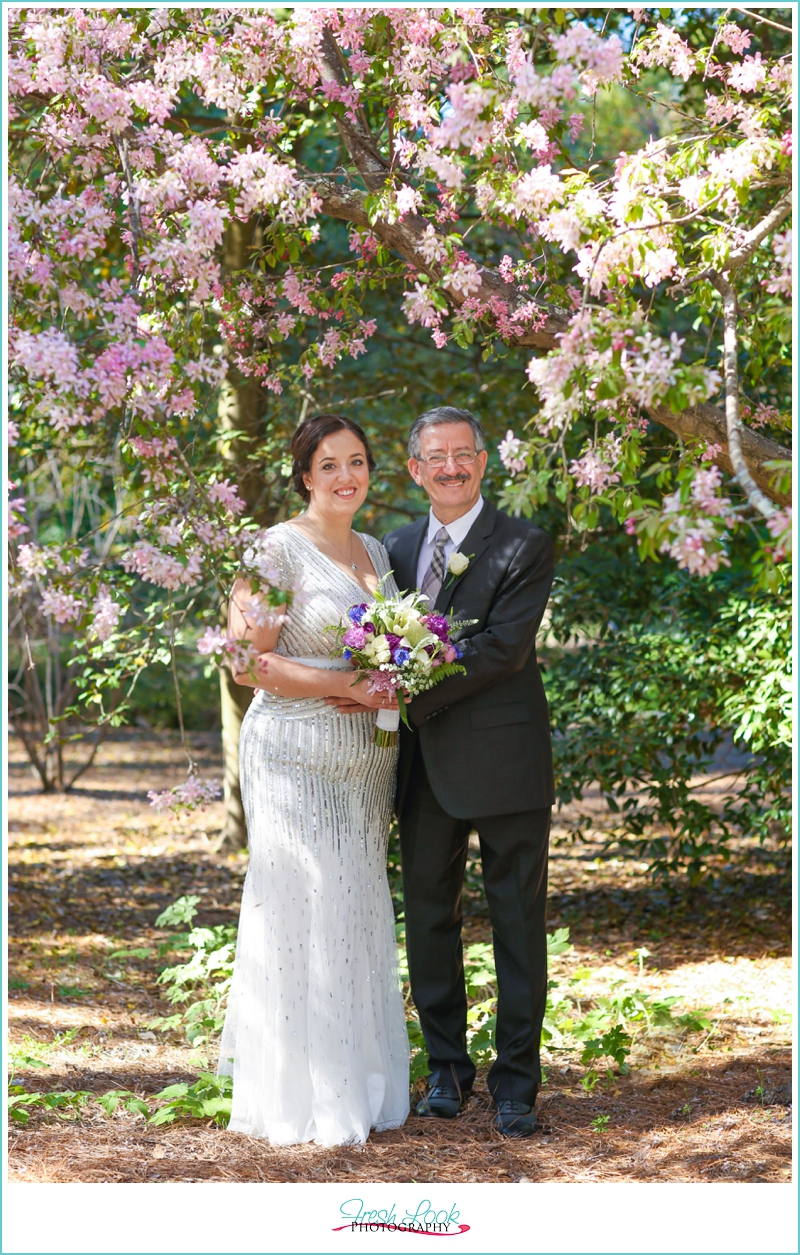 When Camille first saw Natalie he couldn't stop grinning from ear to ear!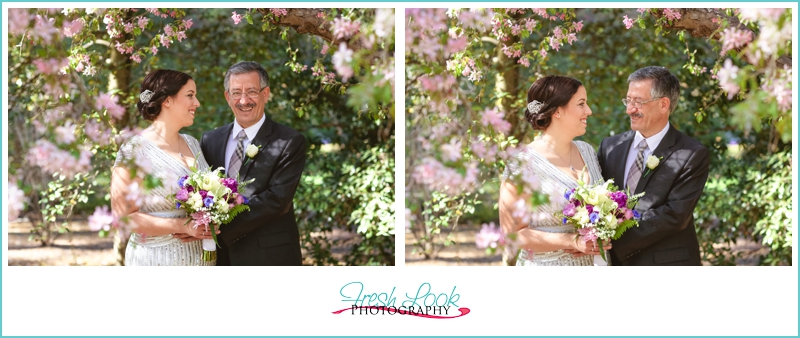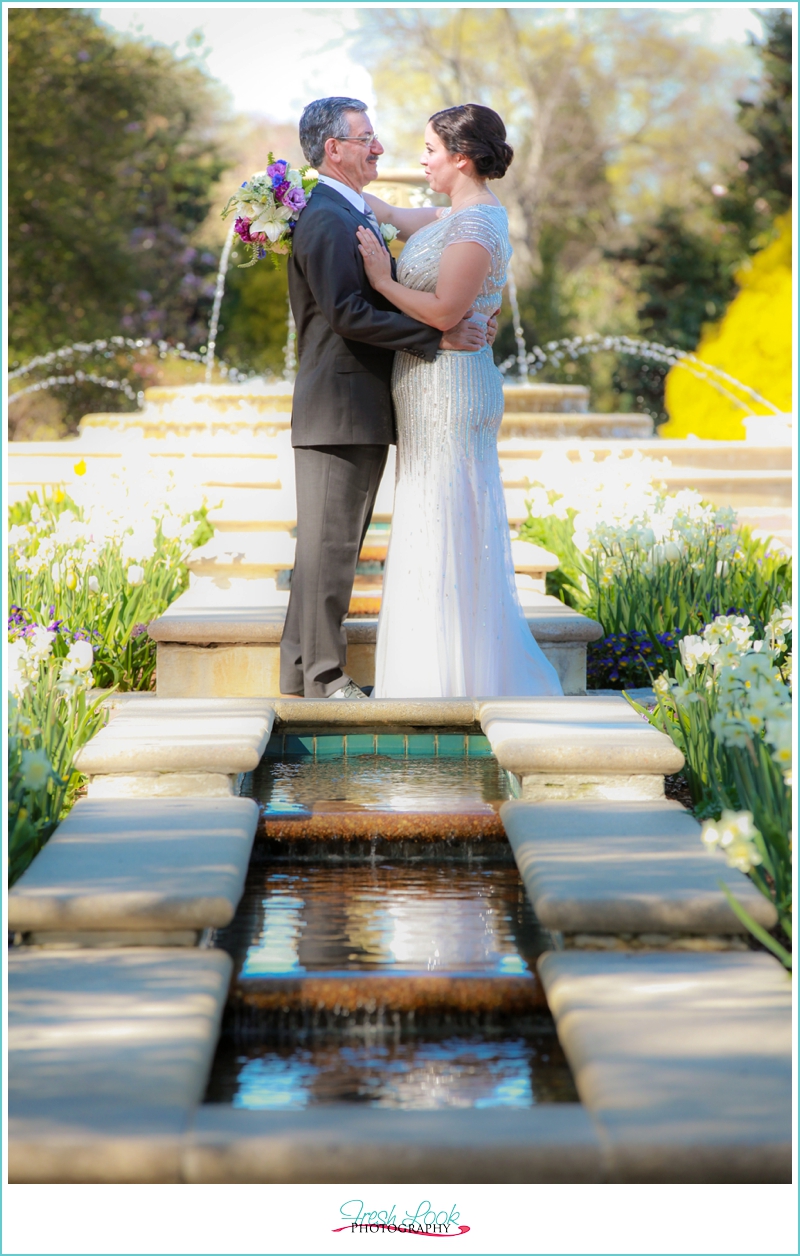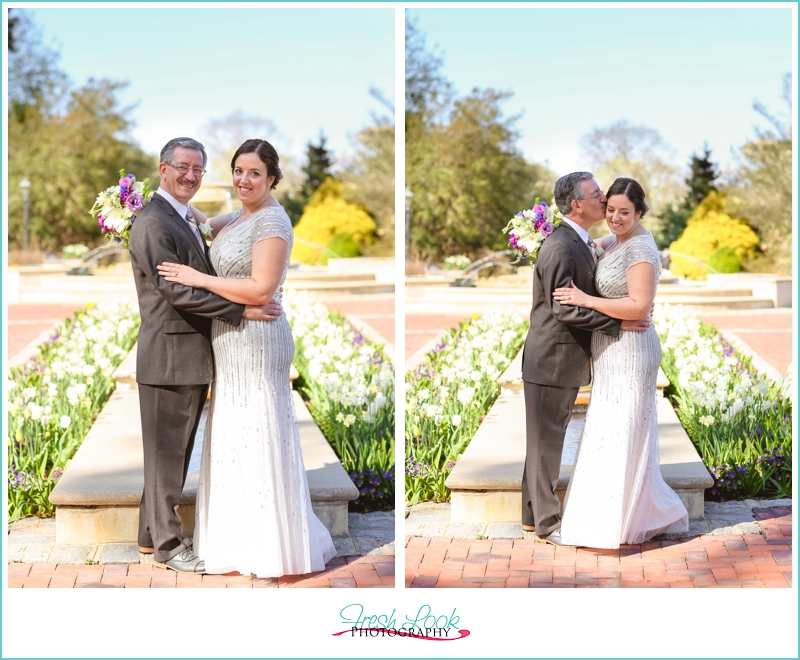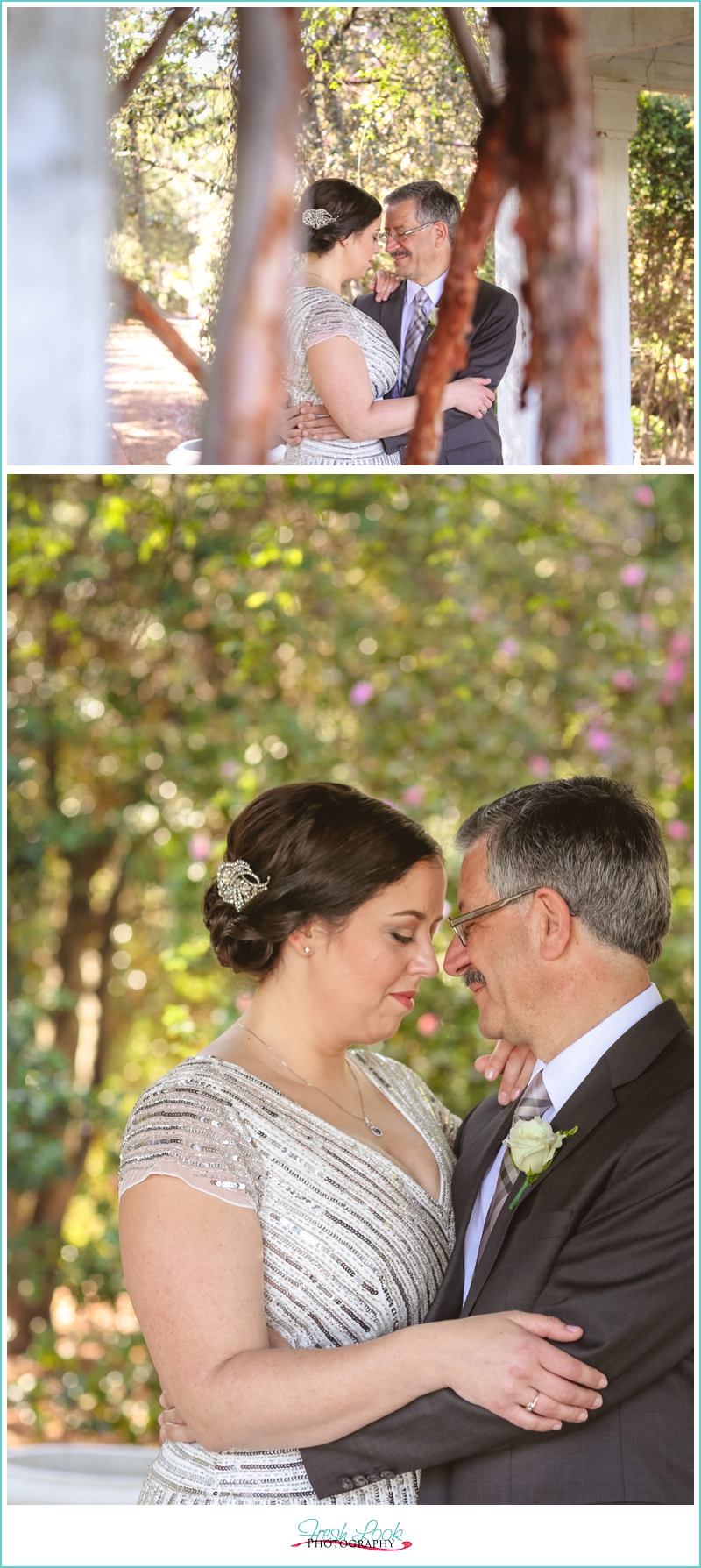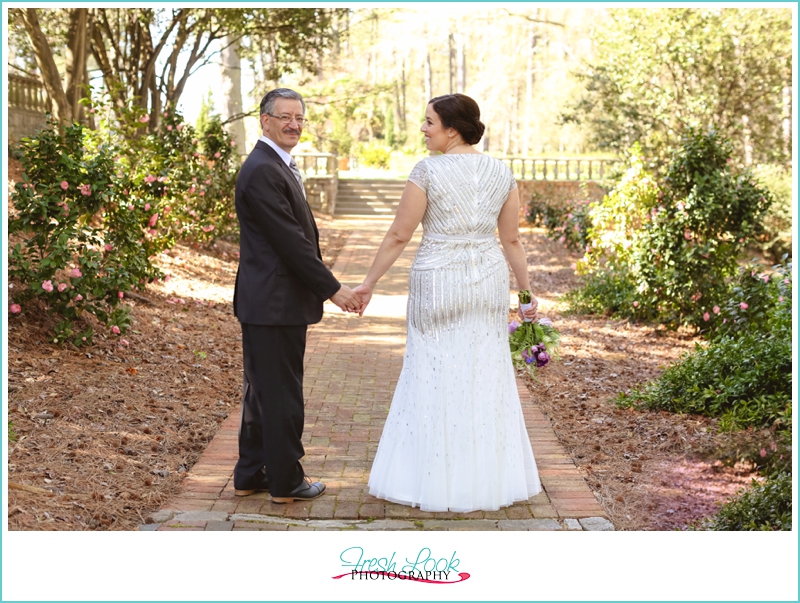 Norfolk Botanical Gardens Wedding
Natalie and Camille are proof that you are able to find love, and that one special person, no matter what you've been through or where life's path has taken you. And there in Coronation Court, surrounded by those people closest to them, Natalie walked down the aisle towards Camille. But it was not just to take him on as her husband, these two are joining together in order to share all that life might throw their way.
An intimate wedding ceremony, complete with happy tears from the bride and groom.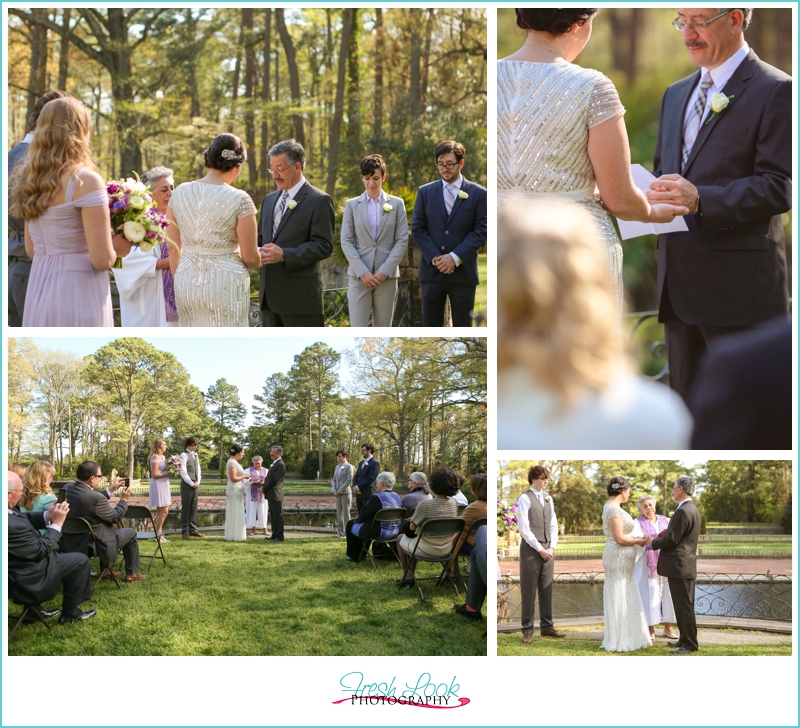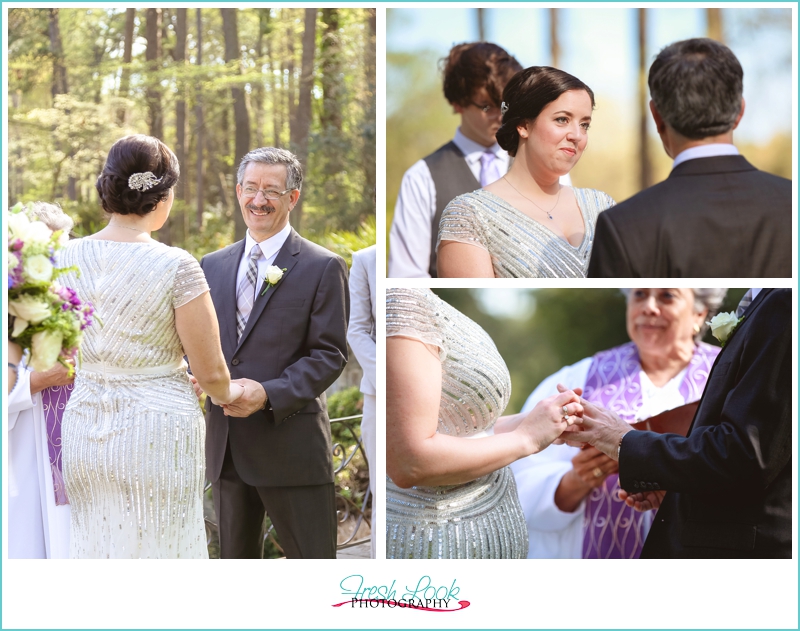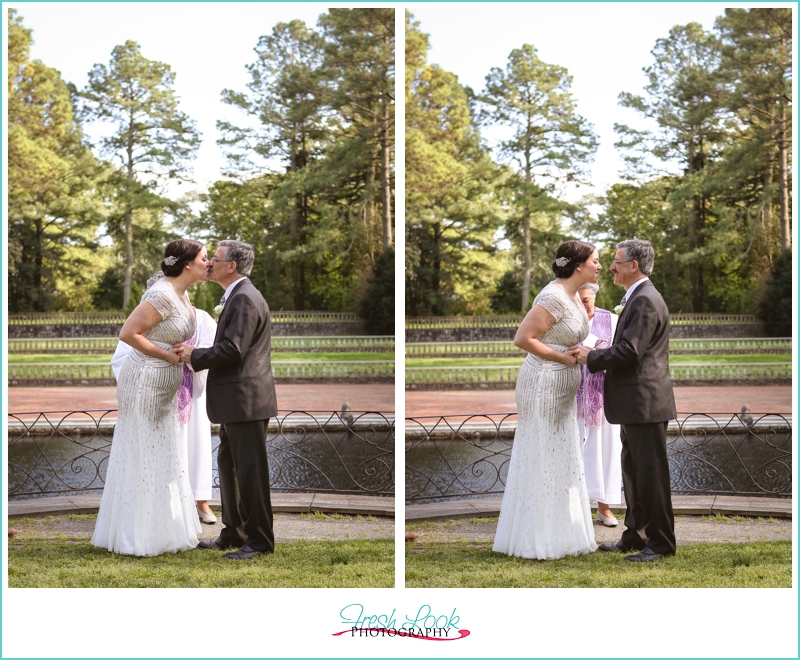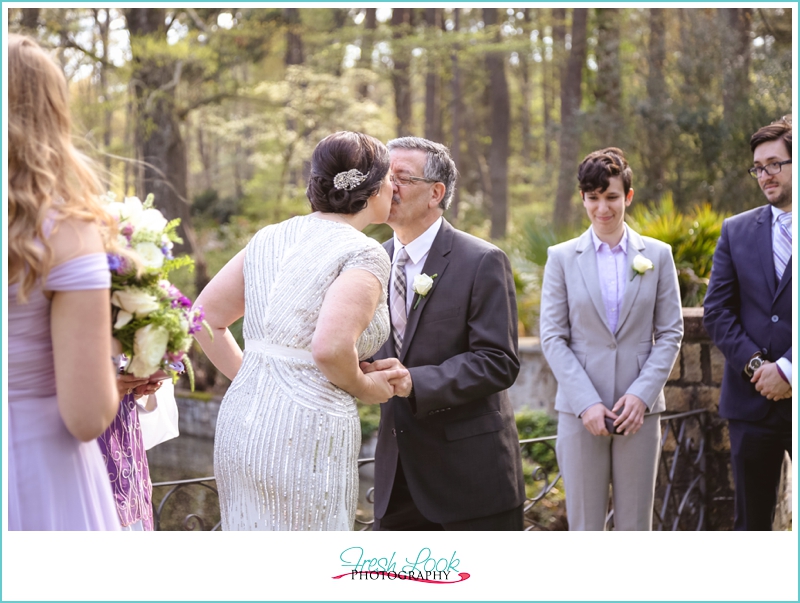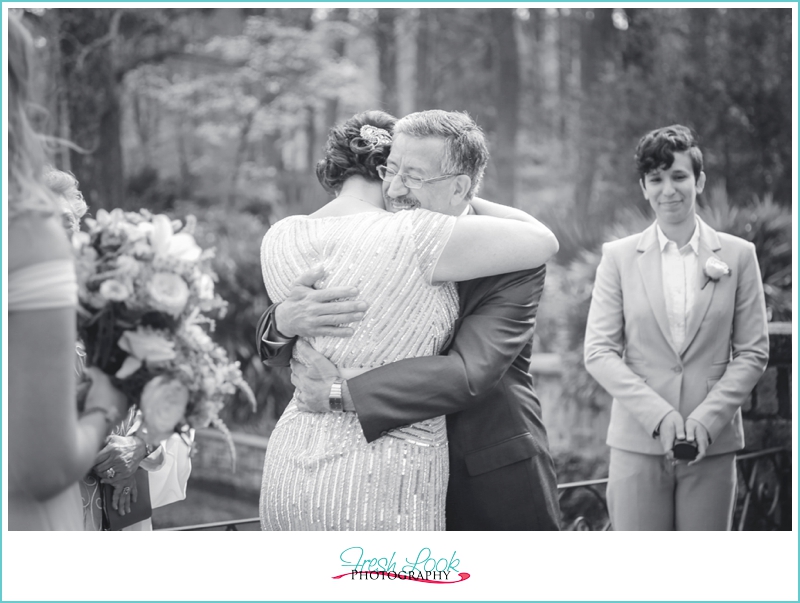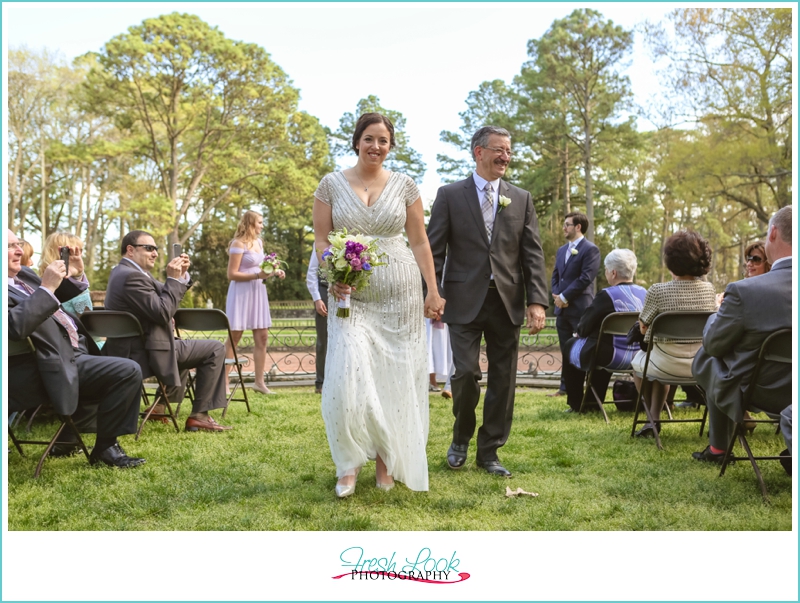 When you choose to get married and share your life with another person, you are taking on all their joys and sorrows. But the amazing thing about that is joys are multiplied and sorrows are halved because you are now no longer the only person on the journey! Both Camille and Natalie told each other during their vows that they were not looking for (nor had any desire to find!) the other person. But that's the funny thing about love: we don't choose it. Because sometimes, right in the middle of everyday life, love gives us a fairytale and all we can do is go along for the ride!
After a peaceful and serene wedding ceremony, we took some pictures of all the families, and then headed off to their intimate reception at Steiny's in Virginia Beach. There guests got to eat, chat, and pour out love on the newly married couple.
Natalie and Camille, I hope that no matter what life has in store, that you both are always able to remember how happy you were on that day and cherish the love that is between you.
.