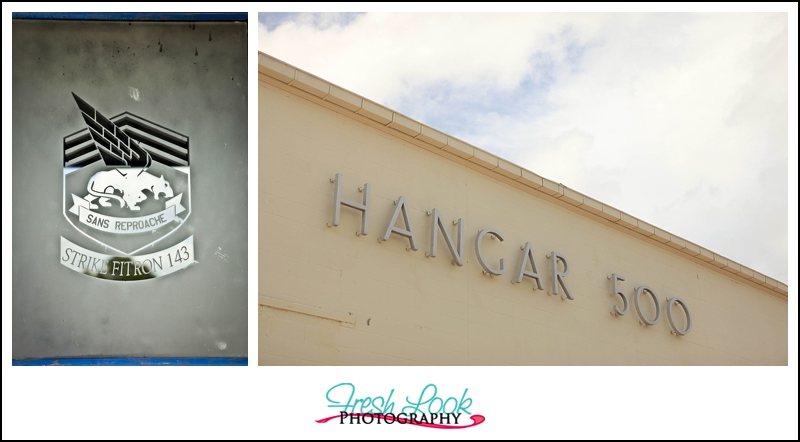 When it comes to homecomings, they can be stressful. Especially if your husband is the CO and in charge of the navy fly in after a very (very) long deployment! The VFA-143 Pukin Dogs squadron was deployed with the Eisenhower, so that means they were deployed with the ship for over 11 months, with a small break in between. That's a long time to have your honey deployed or your daddy gone!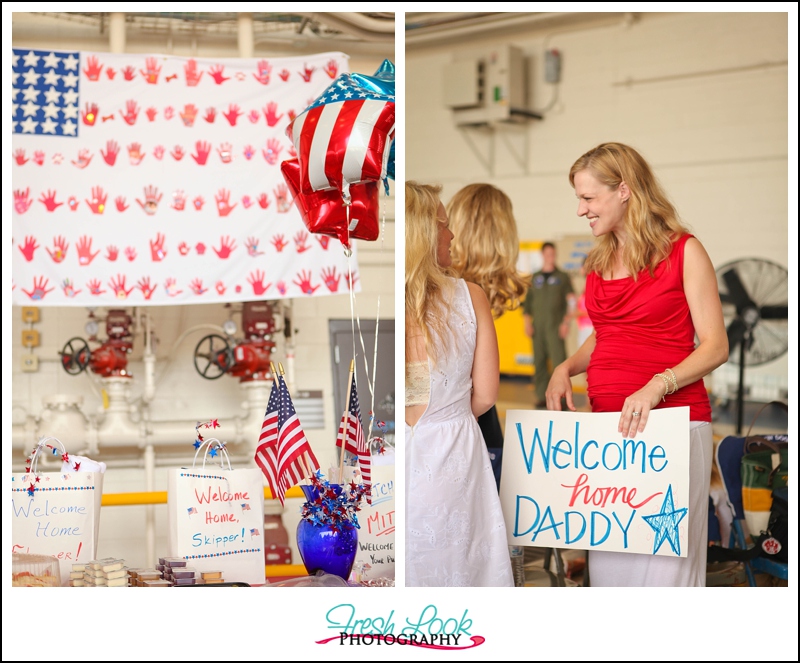 Now that the waiting had come to an end, Amy and her daughter Ellis (along with most of their extended family!) couldn't have been more excited to have daddy come home!!! Even though it was hot, humid, and – at times – rainy, nothing could dampen their spirits because not only was today the day they would have daddy back, it was also the day they would announce to him the gender of their baby!
It turned out to be a long afternoon because the weather was terrible: storming with torrential downpours one minute, and then sunny and hot the next. It ended up delaying the planes being able to land, so everyone had to find ways to keep cool. But when we first caught sight of the planes in their squadron, everyone was SO excited!!!
No one could exit their plane until the CO was out, and once he got out, everyone congregated together and then were released to go find their families.
Even though she's only two, Ellis got SO SUPER EXCITED to see her daddy, and when mommy told her that there was daddy's plane and he got out, she wanted to go to him right away. Unfortunately, he had to wait a few minutes before coming over to meet them, and Ellis started bawling. That little lady just wanted her daddy!!!
Luckily, it didn't take too long, and before you knew what was happening, Ellis was running towards her daddy and got enveloped in a giant hug <3 She was even nice enough to let mommy get a quick kiss in before claiming daddy as her new favorite toy!