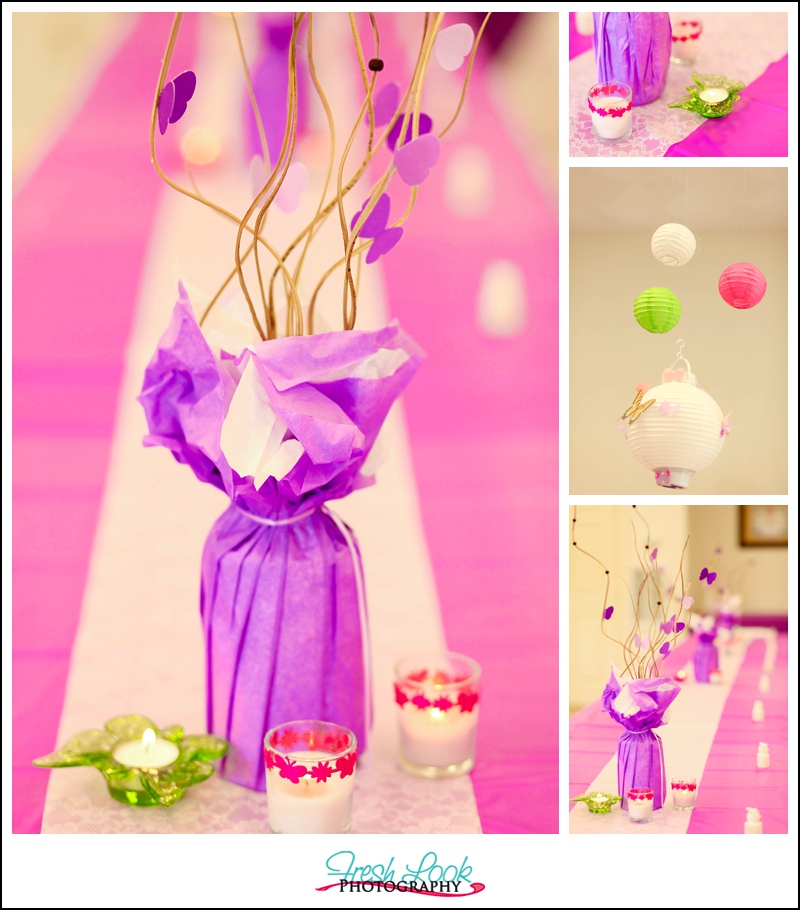 When we were initially brainstorming for themes, giving my sister a butterfly kisses baby shower seemed so appropriate! After almost 6 years of being married, my sister Marian is pregnant with her first child, a little girl she and her husband Jon are going to name Talara Melody. I knew that I wanted to throw her a baby shower, and approached my mom about helping put something together. (mistake #1)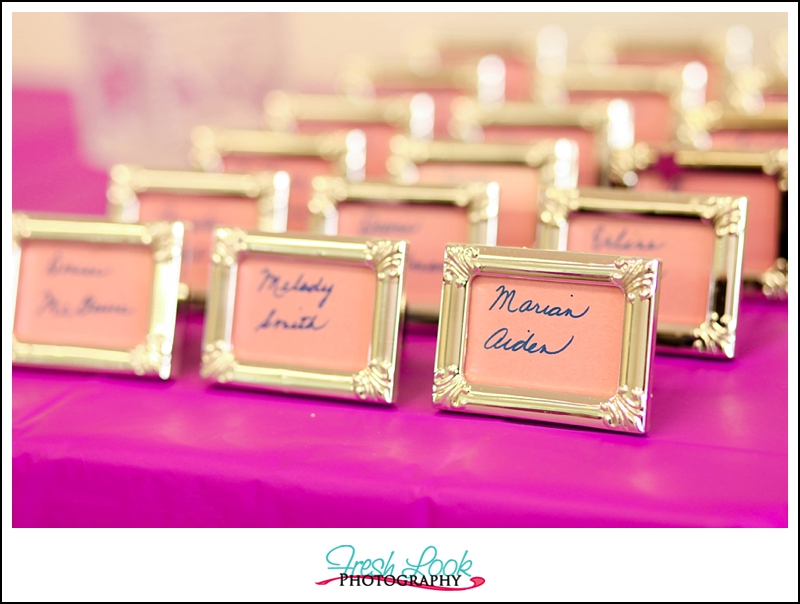 Don't get me wrong, my mother has a LOT of amazing ideas and is super crafty (thus the reason I was trying to keep her away from Pinterest!), but she has a tendency to get… how shall I say this: carried away. Because, in the end, couldn't everything be just a little bit more awesome?! And when you pair her with a rockin event planner like Tammy, of Simply Grand Events, they were a force to be reckoned with!!!
So after months of planning, several meetings between the three of us and endless trips to Michaels, it was finally time to throw Marian an epic baby shower! Yay!!! I was so happy to see all of the hard work we had put in come to life when we set up the space for the shower! Marian was completely blown away by how beautiful everything was, and the butterfly kisses baby shower theme fit perfectly with her butterfly nursery decor!
Life is Sweet, Take a Treat
I've wanted to do a candy buffet for ages, but just haven't had a reason to go out and put one together. So for this shower, the candy buffet was my little project and I couldn't be happier with how Tammy styled the table using everything that we gathered! And to top it all off, it was delicious as well 🙂
Love of the Game
The part that people either love or dread about baby showers are the games. Tammy chose a few games for the baby shower that were SO MUCH FUN! The best one (in my opinion) was where guests put a paper plate on their head and had to draw a baby. It was hysterical to watch and had everyone cracking up!
All in all, it was an amazing event, and wouldn't have been possible without all of the people who worked so hard to make the baby shower a reality!
Tammy and Melody, thank you for allowing me to join in the creative process and to tag along on your craziness (seriously, when these two get together, watch out! The magic is gonna happen!!!).
Marian, I wish you and Jon all the best as you welcome your first child into the world. I can't wait to be the "cool auntie" and spoil her rotten, just like you've been so good about doing for my two babies. I love you, and can't wait to meet your sweet little princess <3