After doing their fun engagement session and her gorgeous bridal photos, I knew that this wedding was going to be pretty epic! Emily and David have spent the last 5-6 years (depending on who you ask!) loving each other. And each step they've taken over the last few years has led them to this point: their Portsmouth Renaissance hotel wedding day – where they pledged to spend the rest of their lives together going on adventures and loving each other! Since their wedding took place on December 30th, it was an AWESOME way to close out the year – especially once they broke out the glowsticks at the reception!!!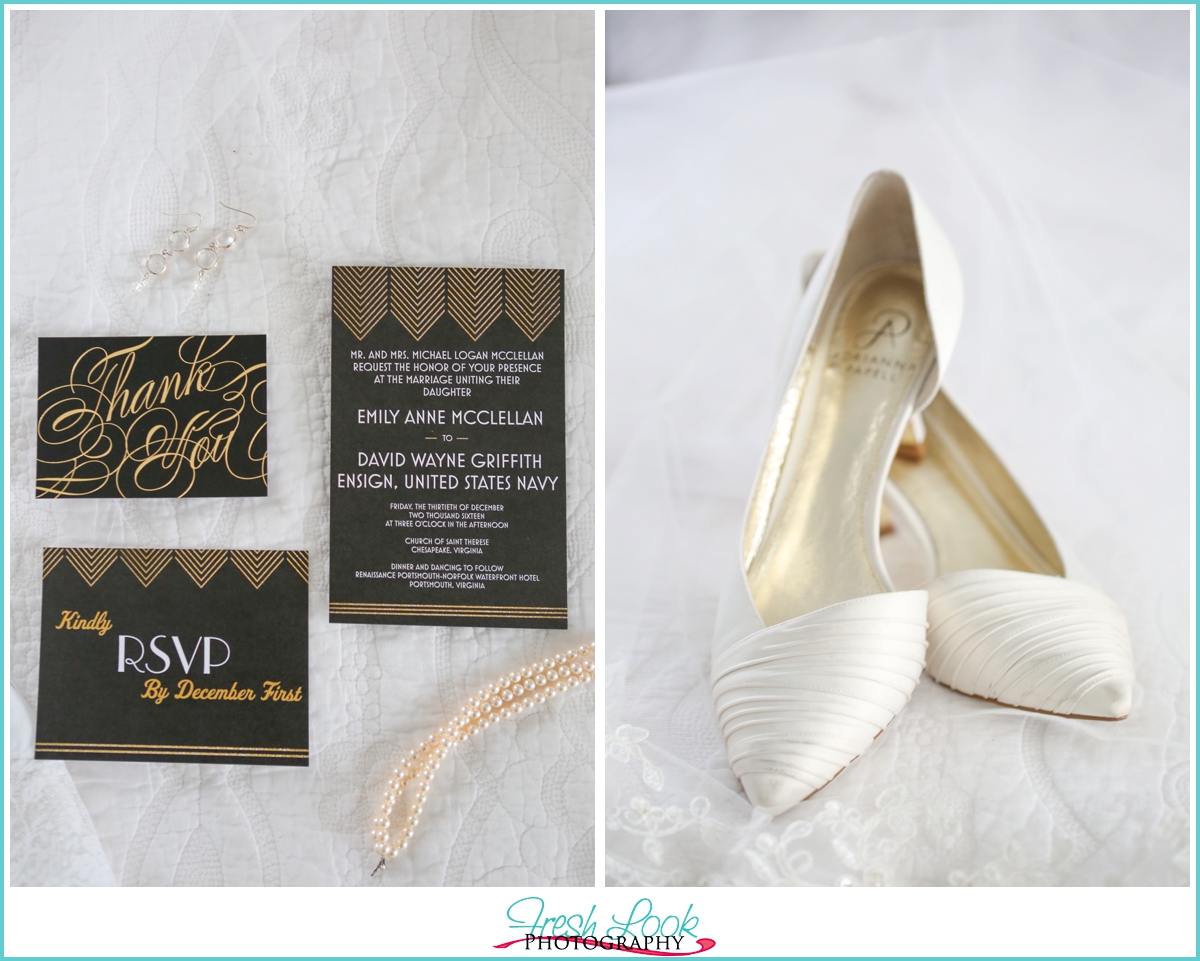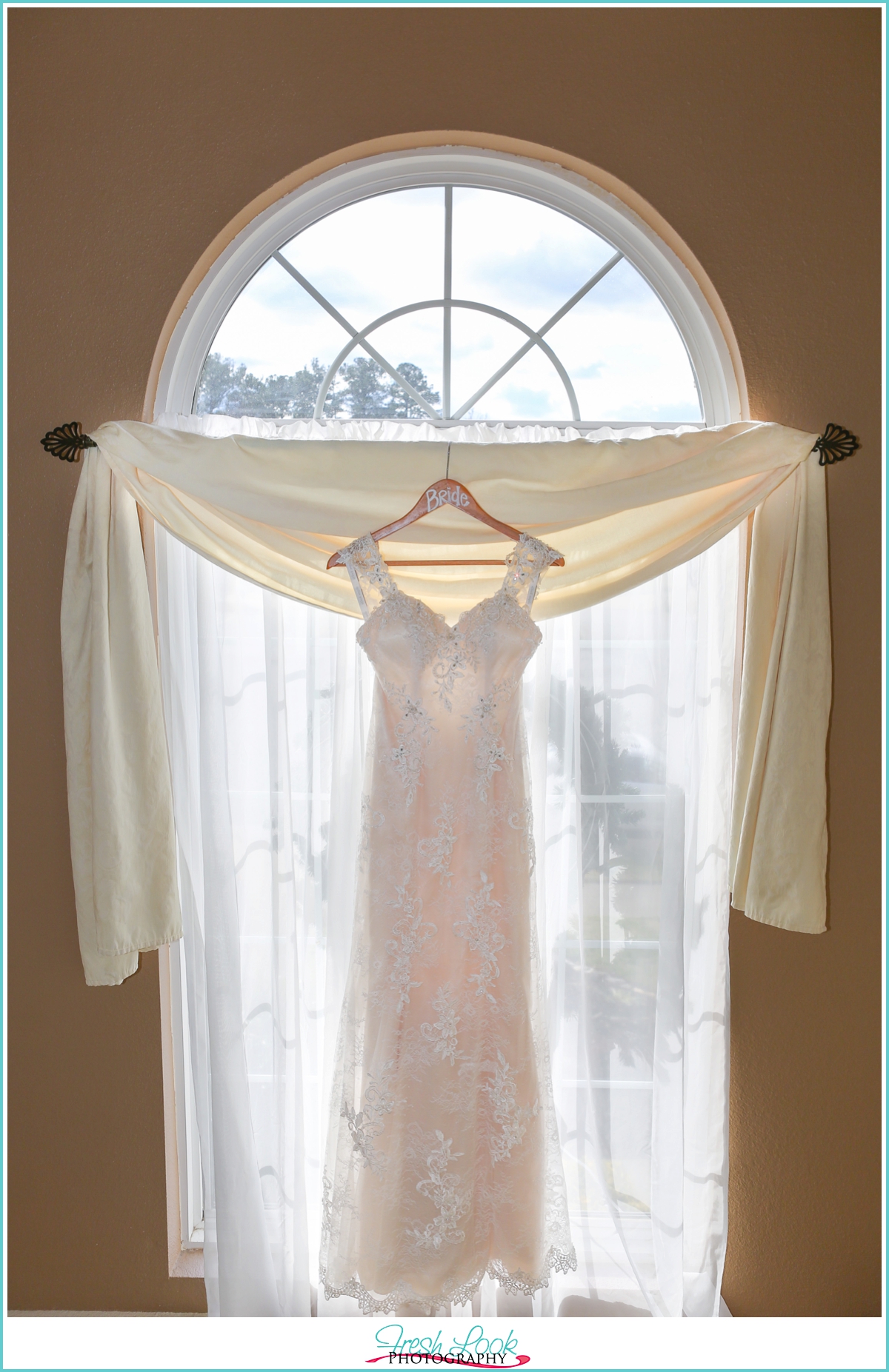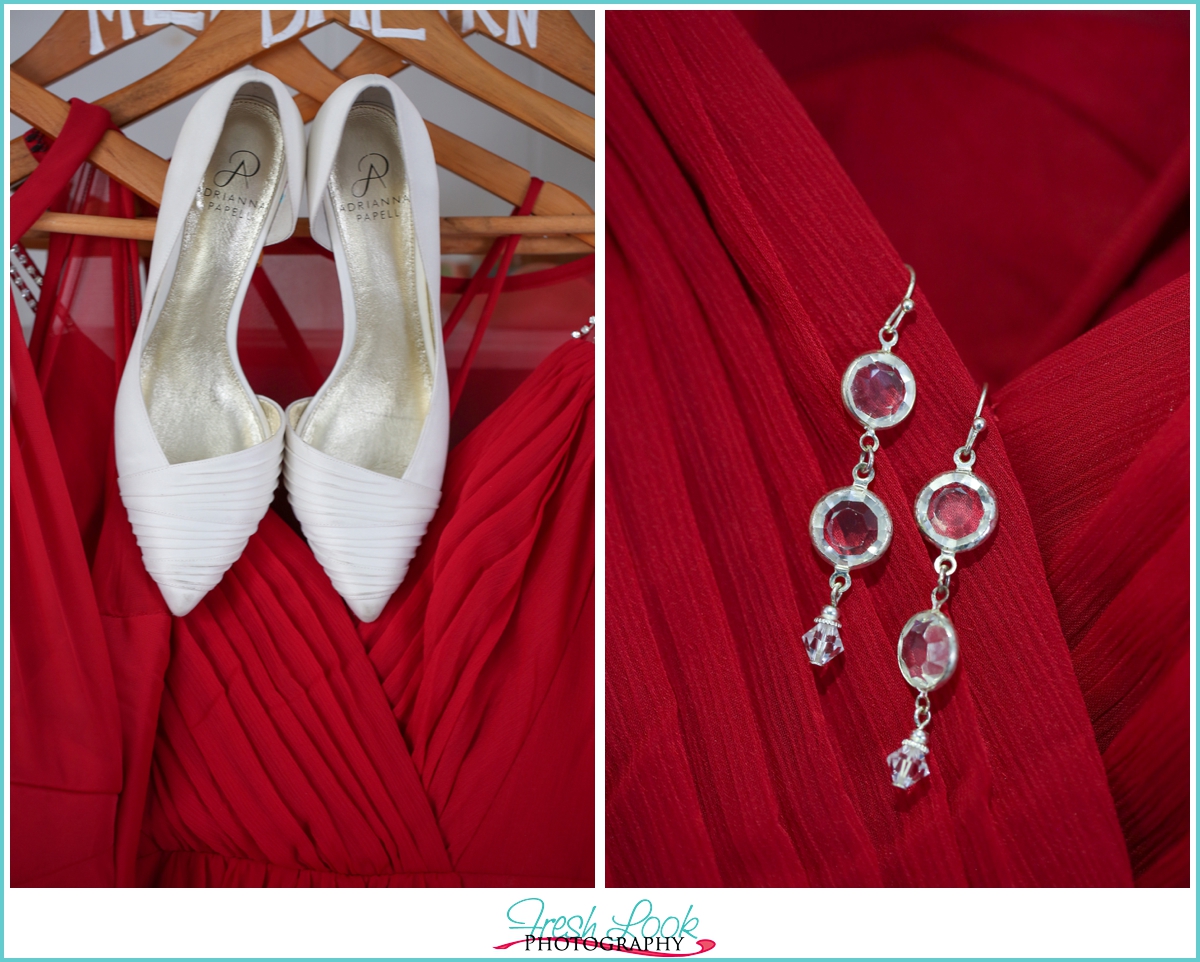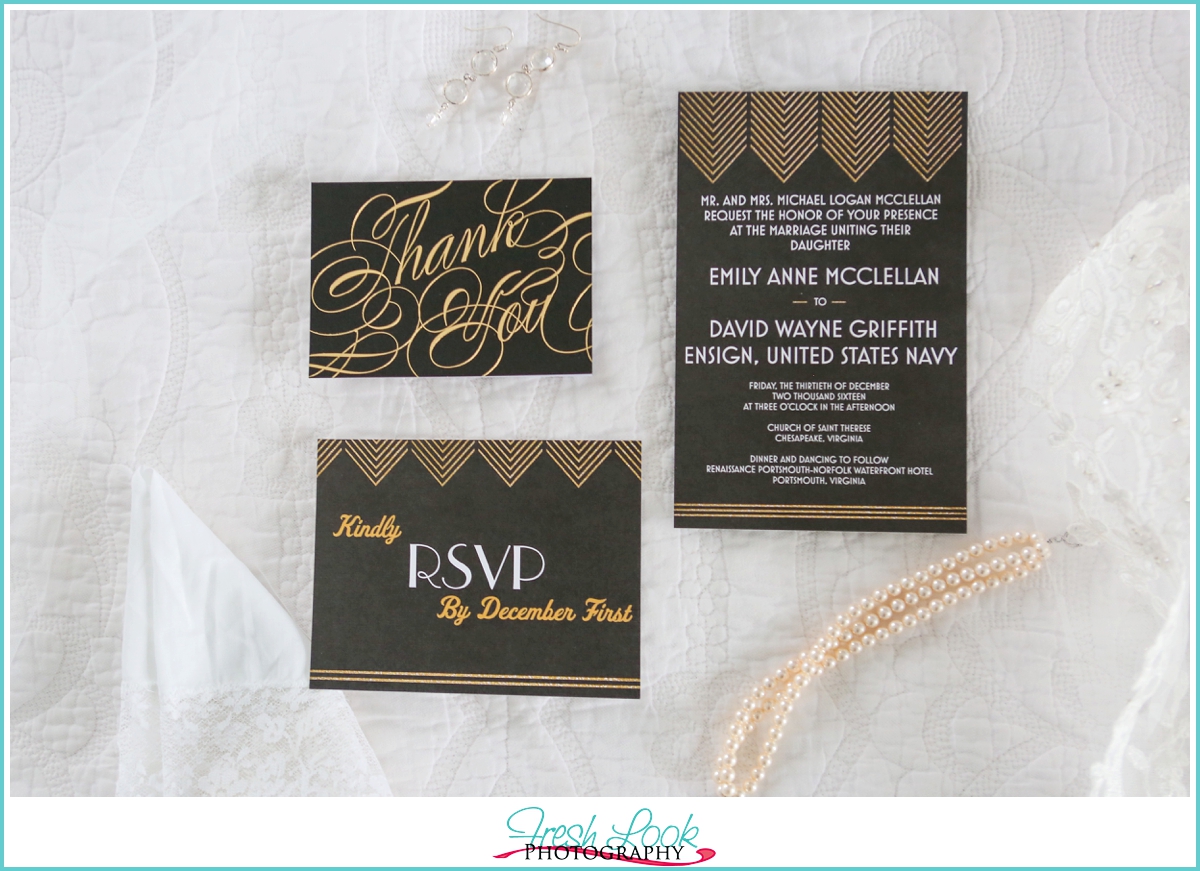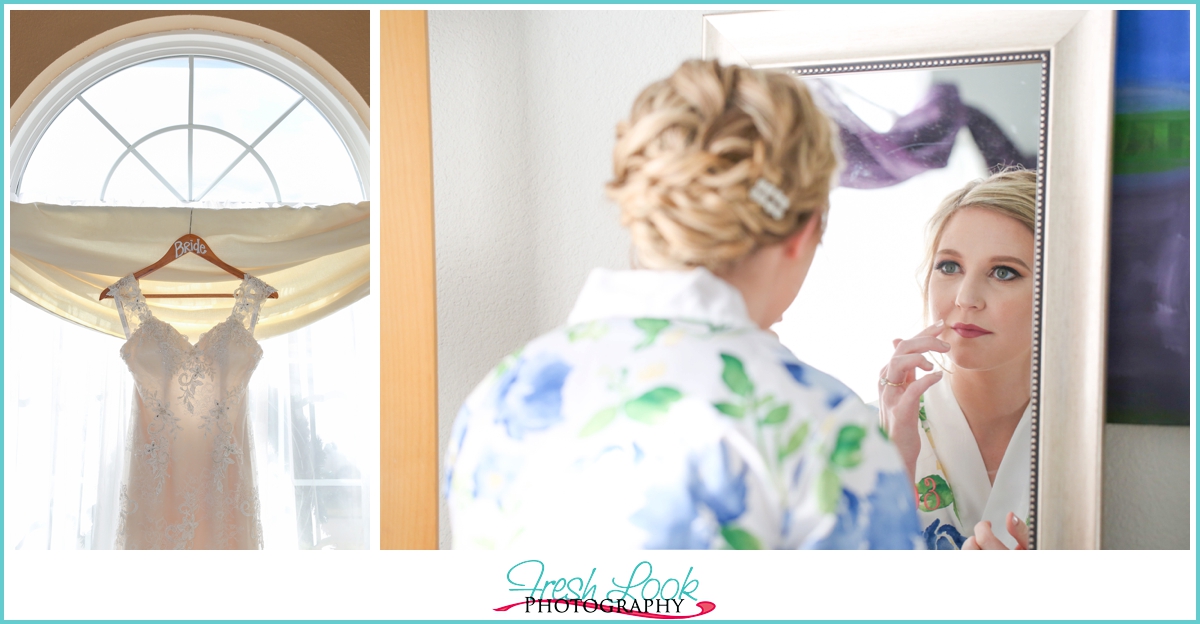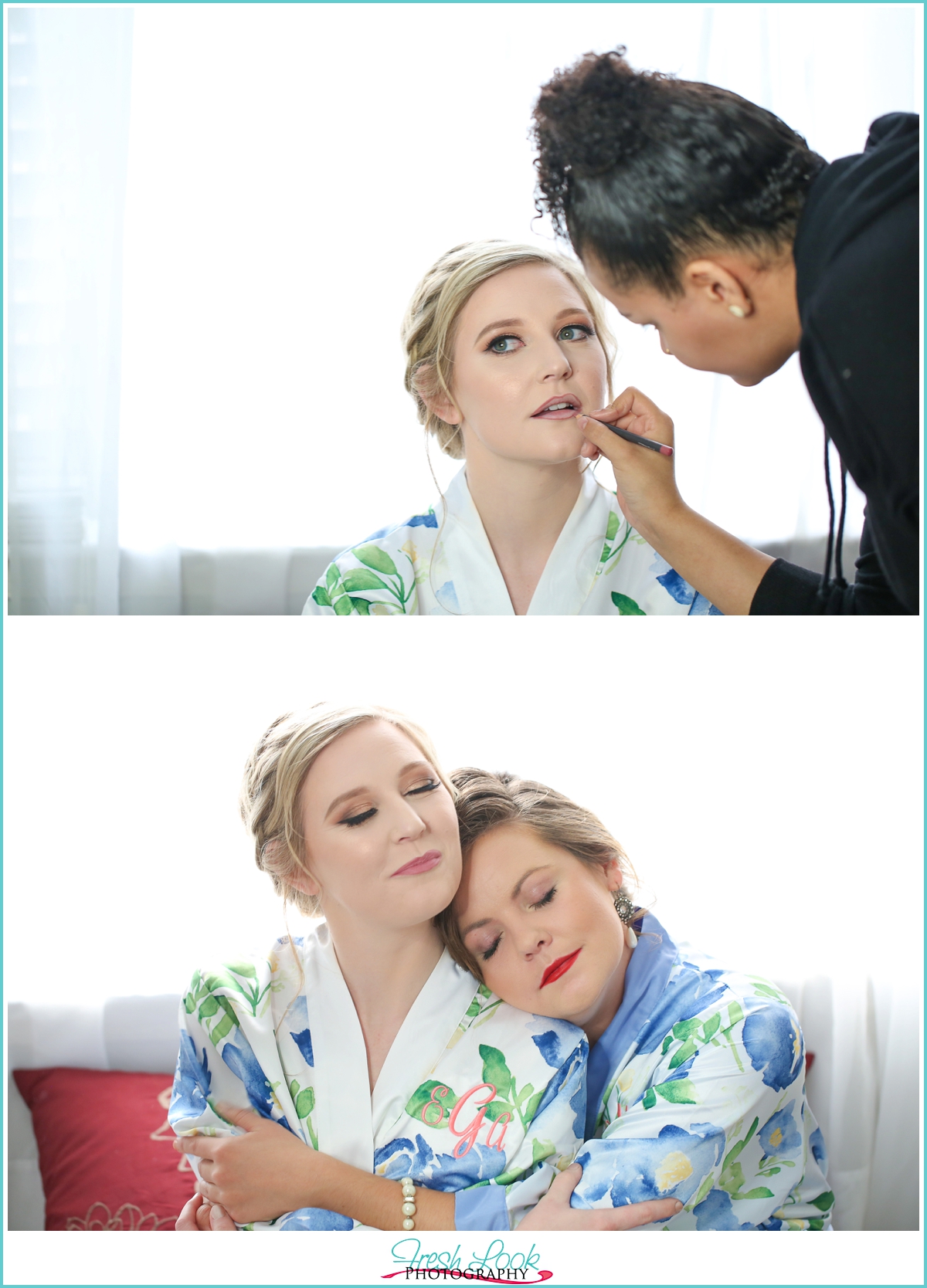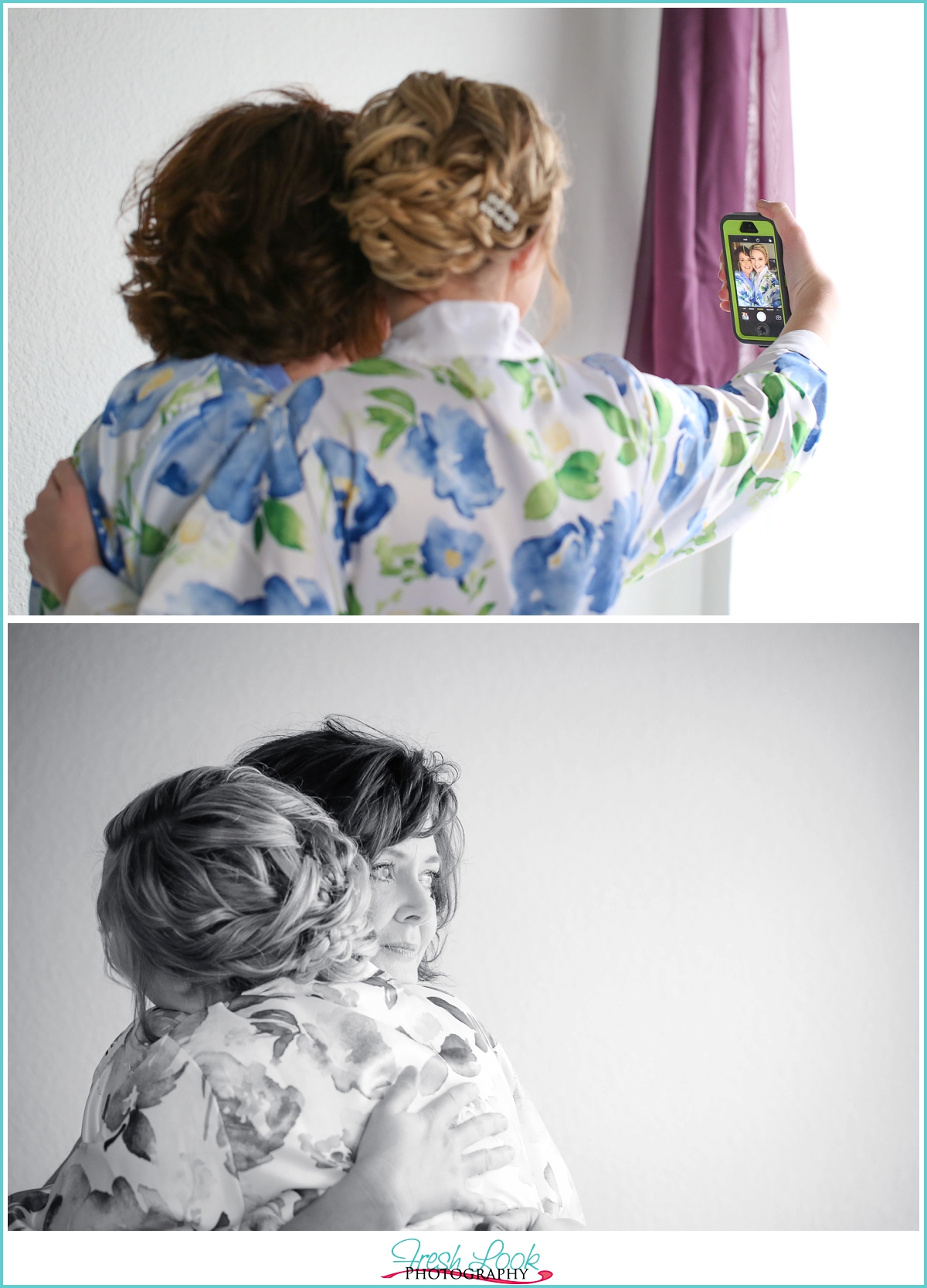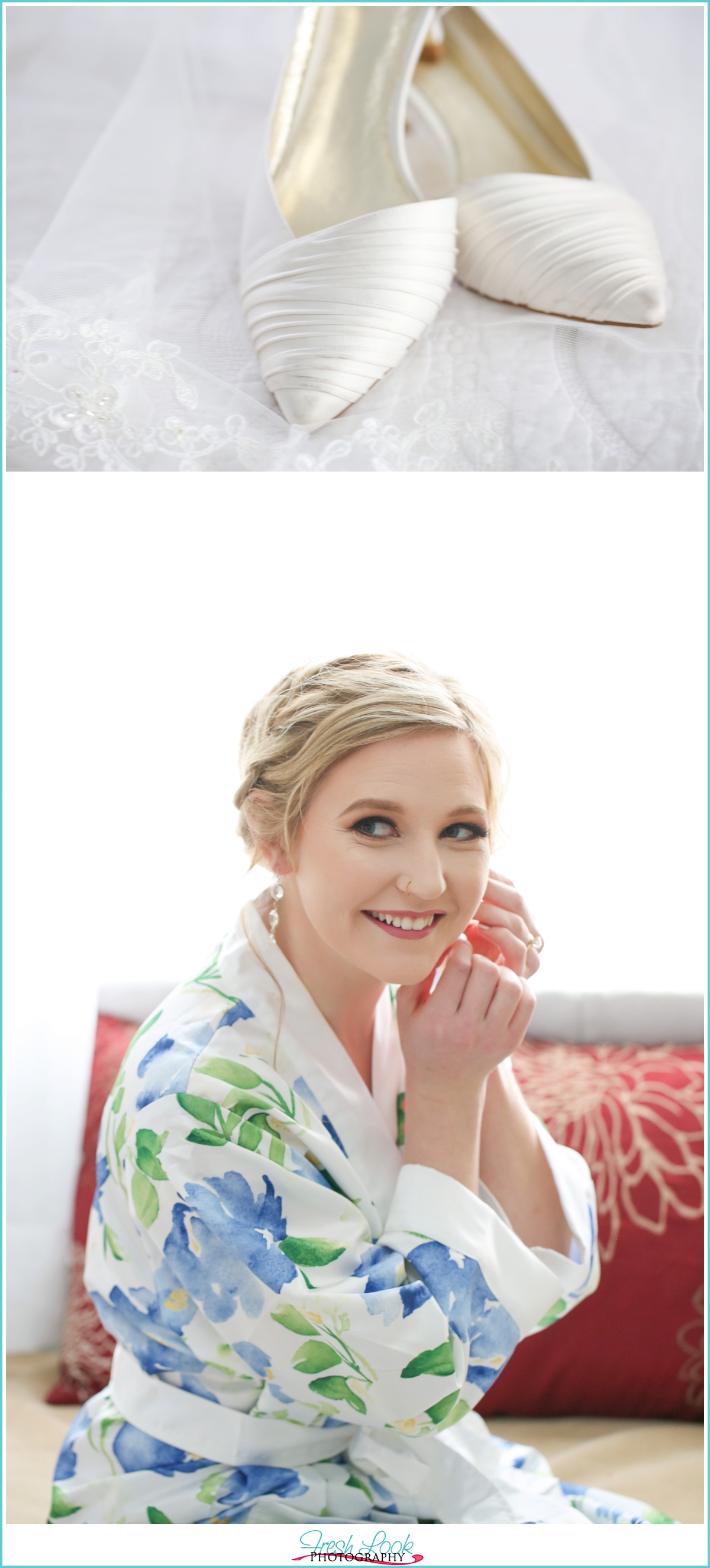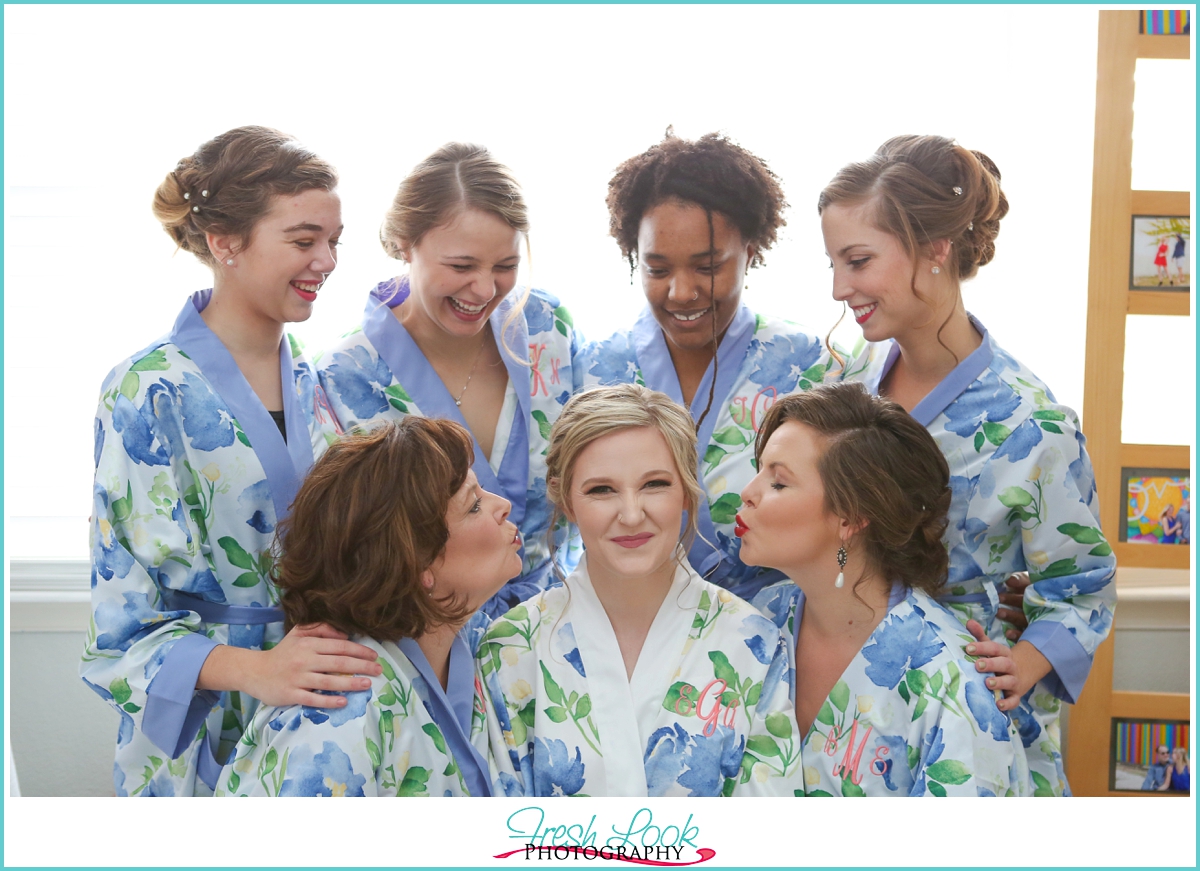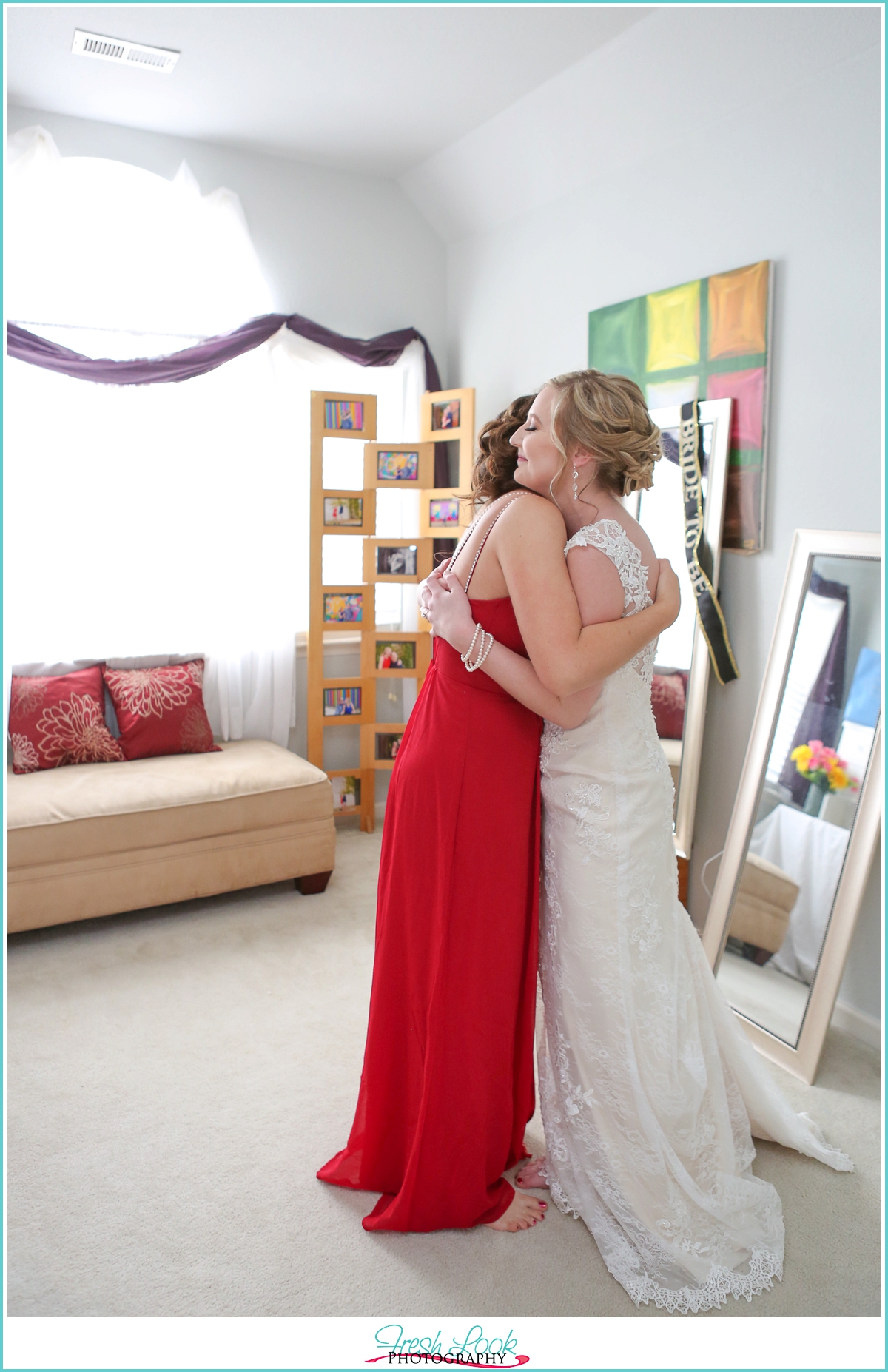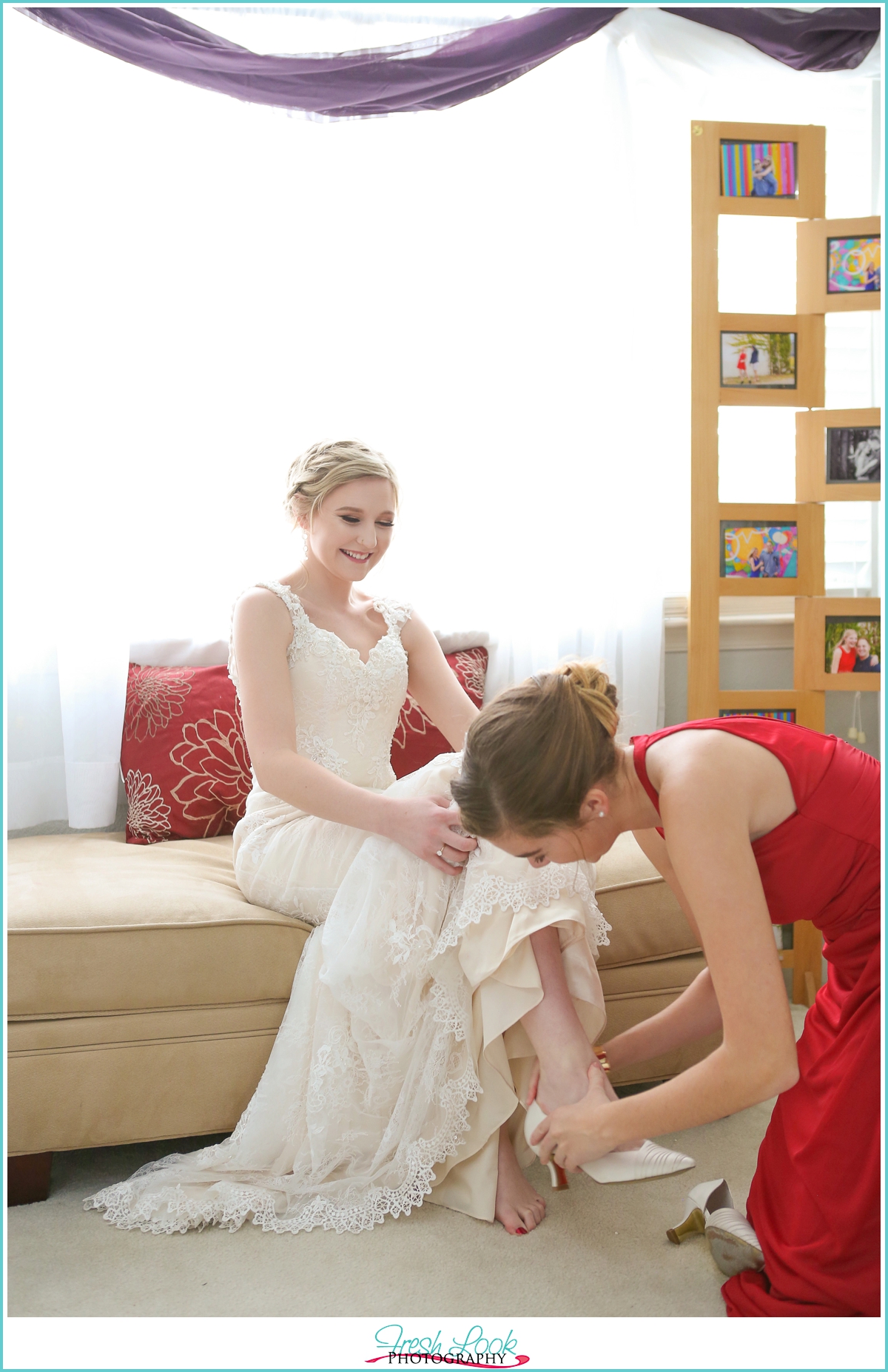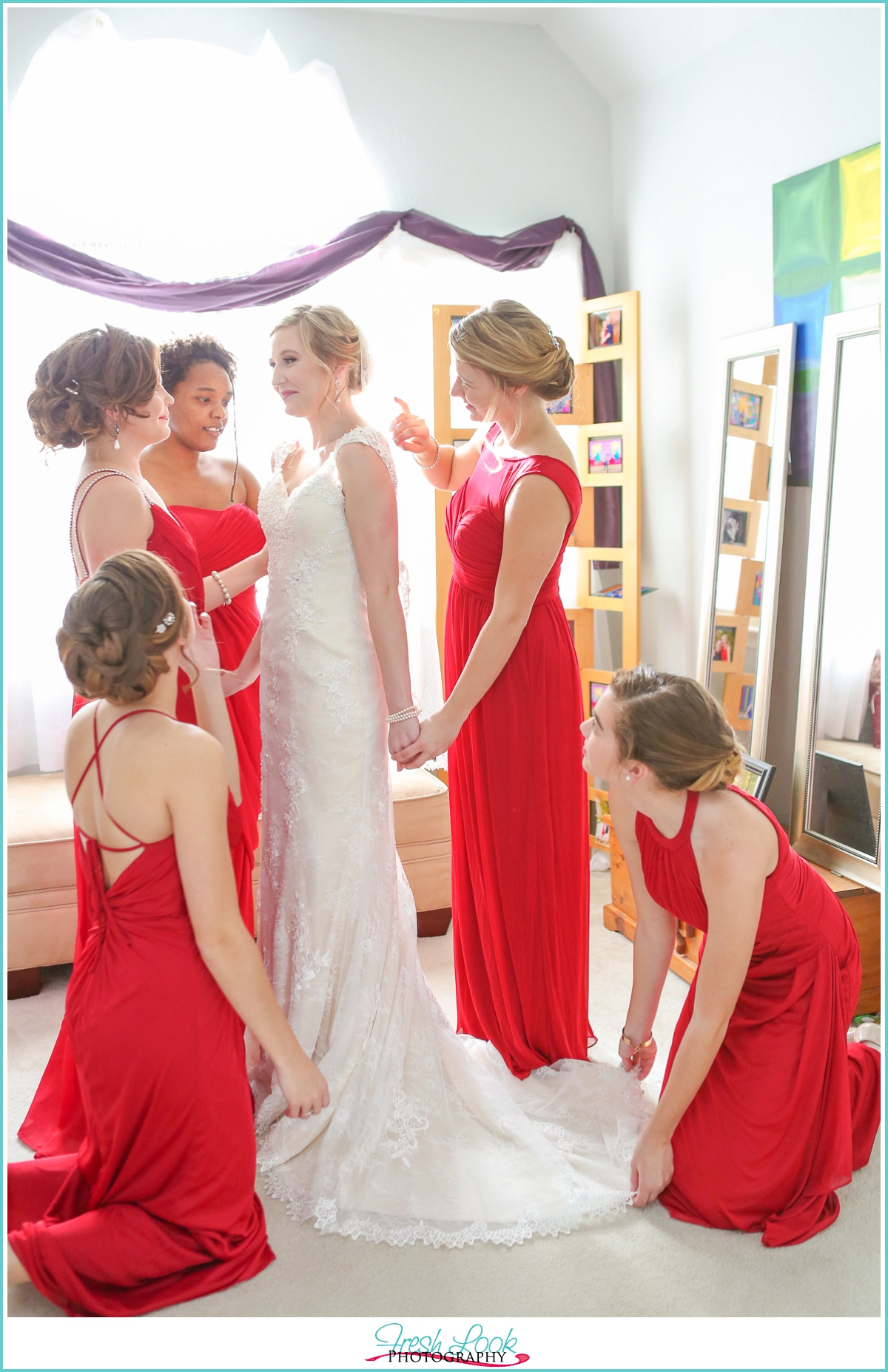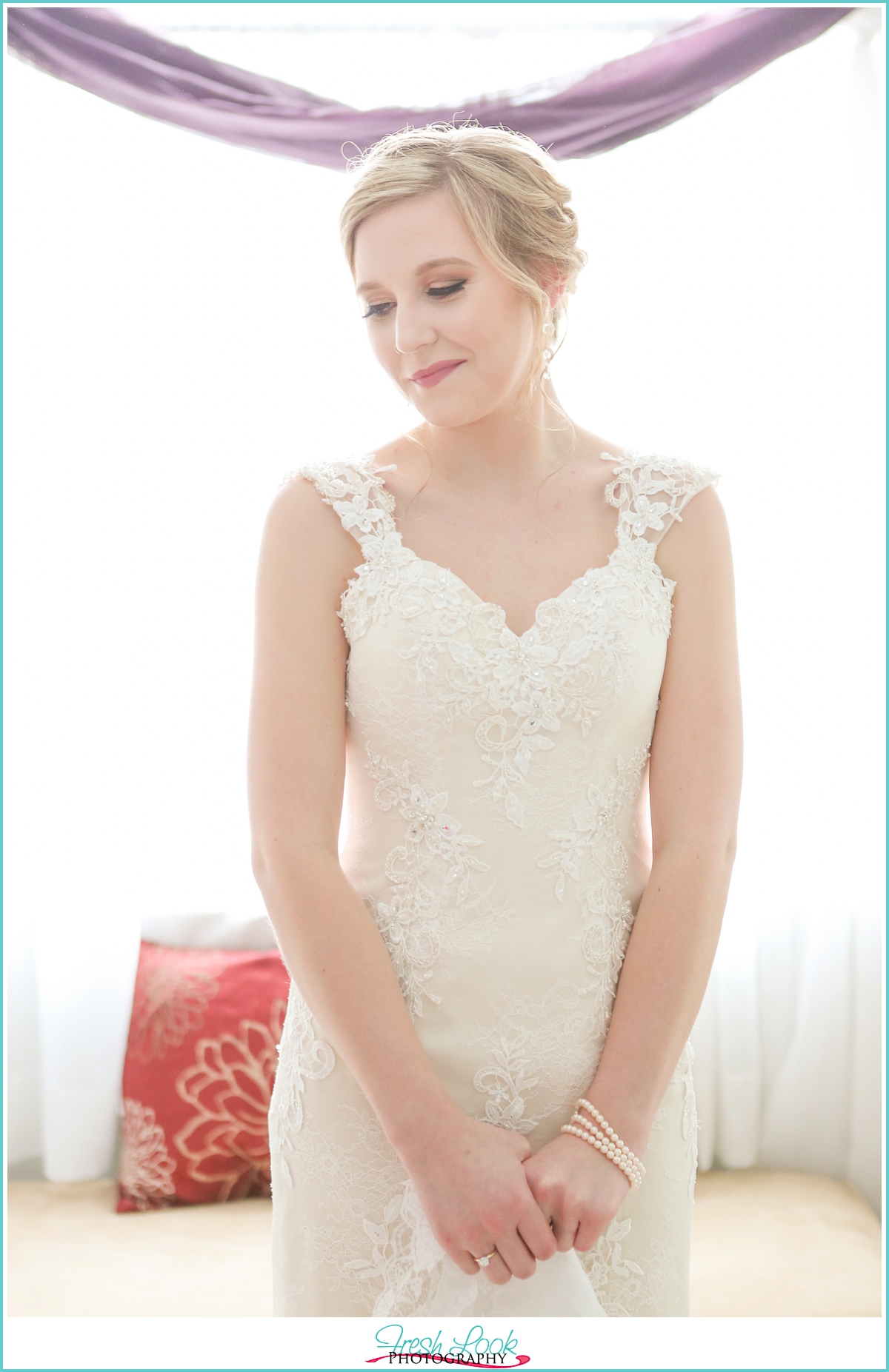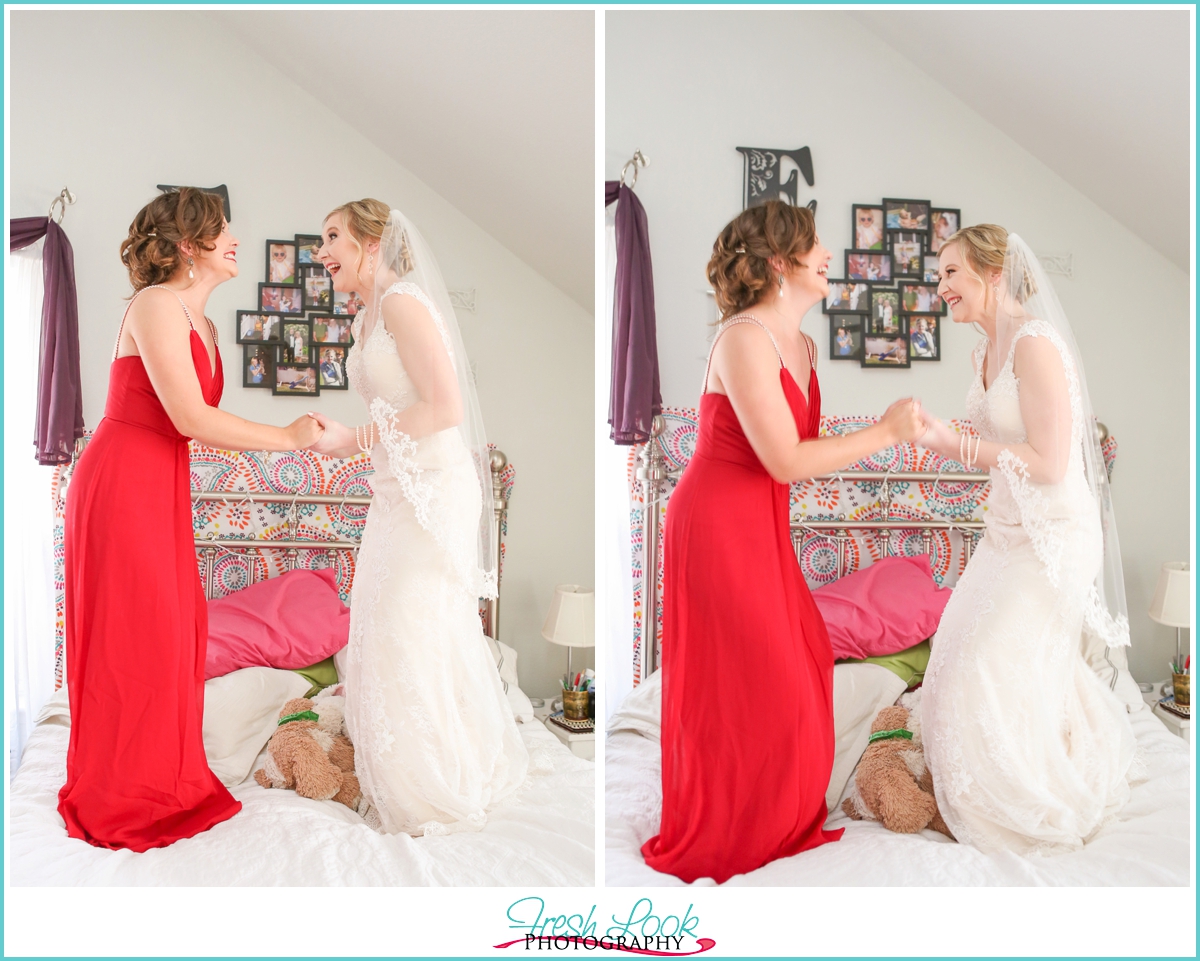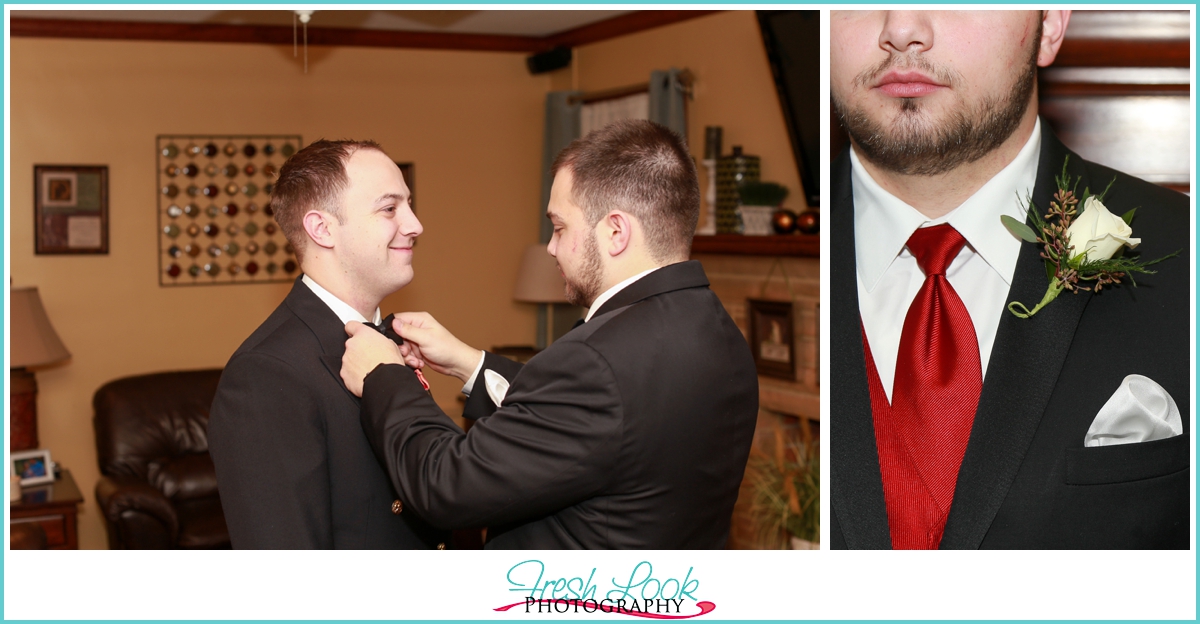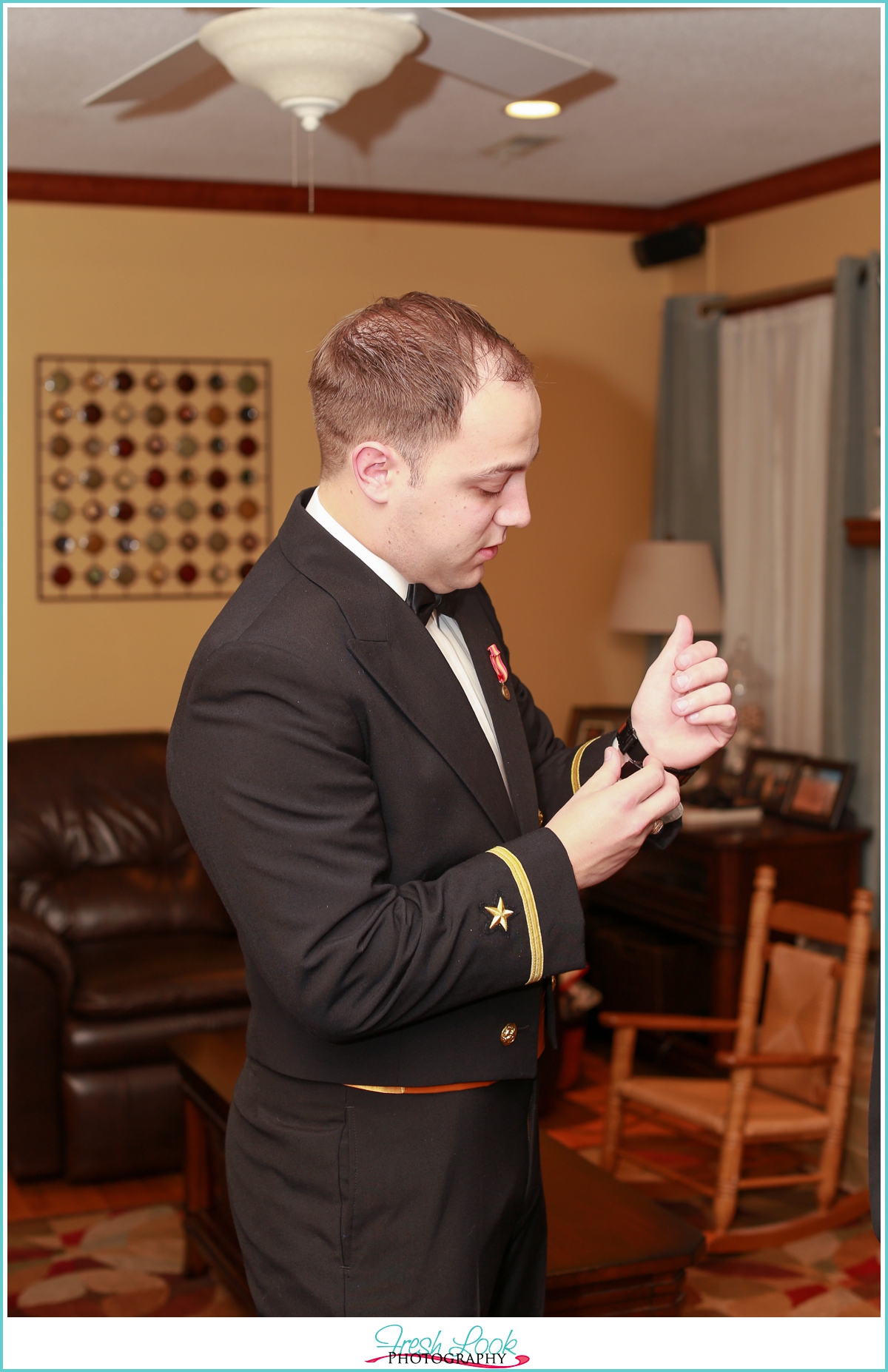 Portsmouth Renaissance Hotel Wedding
The day started at Emily's childhood home, she got dressed in her room, with bridesmaids and family members coming in and out making sure to have everything she needed. After that we headed to the hotel to do a first look for Emily and David. Can I just say, this is probably my FAVORITE part of the day (right next to when the bride and groom get to kiss for the first time after the wedding ceremony!).
There are always so many emotions on the wedding day, and since the bride and groom are usually separated before the wedding, it can be unnerving to go without your significant other. Especially on the most stressful day of your life! But when Emily and David did their first look, it was so romantic. The embraced as if they would never let the other one go. They were both close to tears, with David becoming so emotional, he just kept repeating how beautiful Emily was… aawww!!!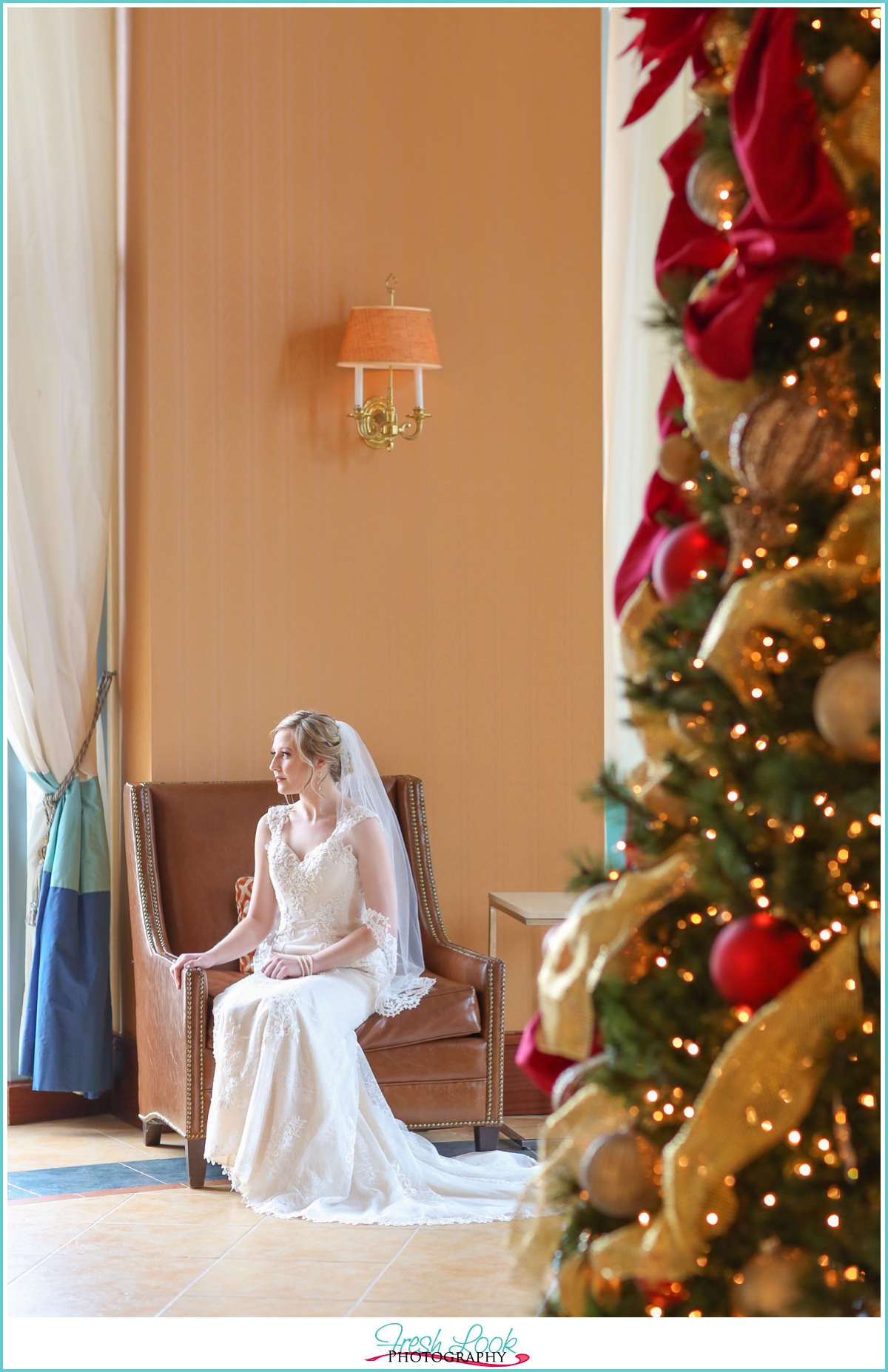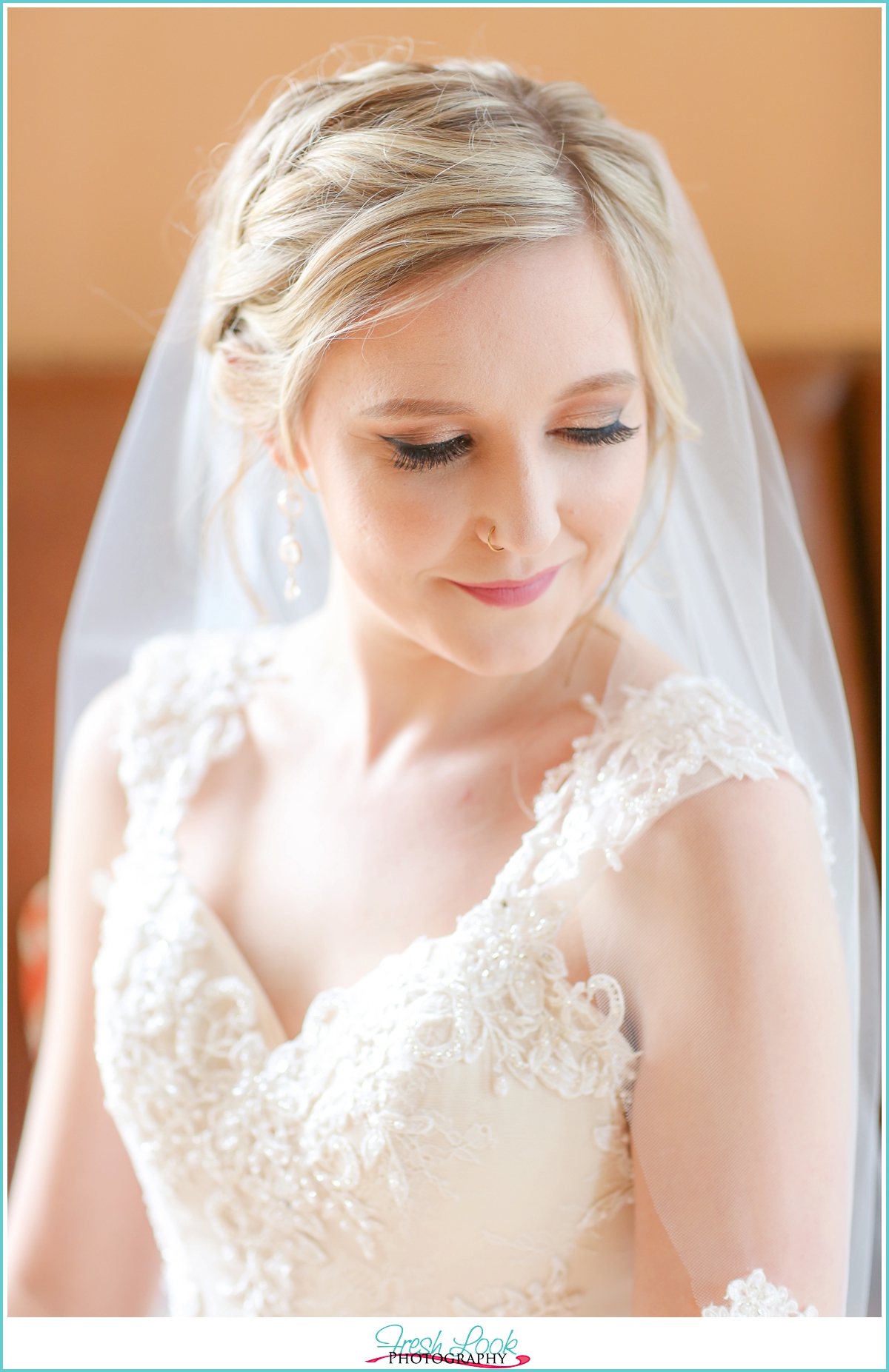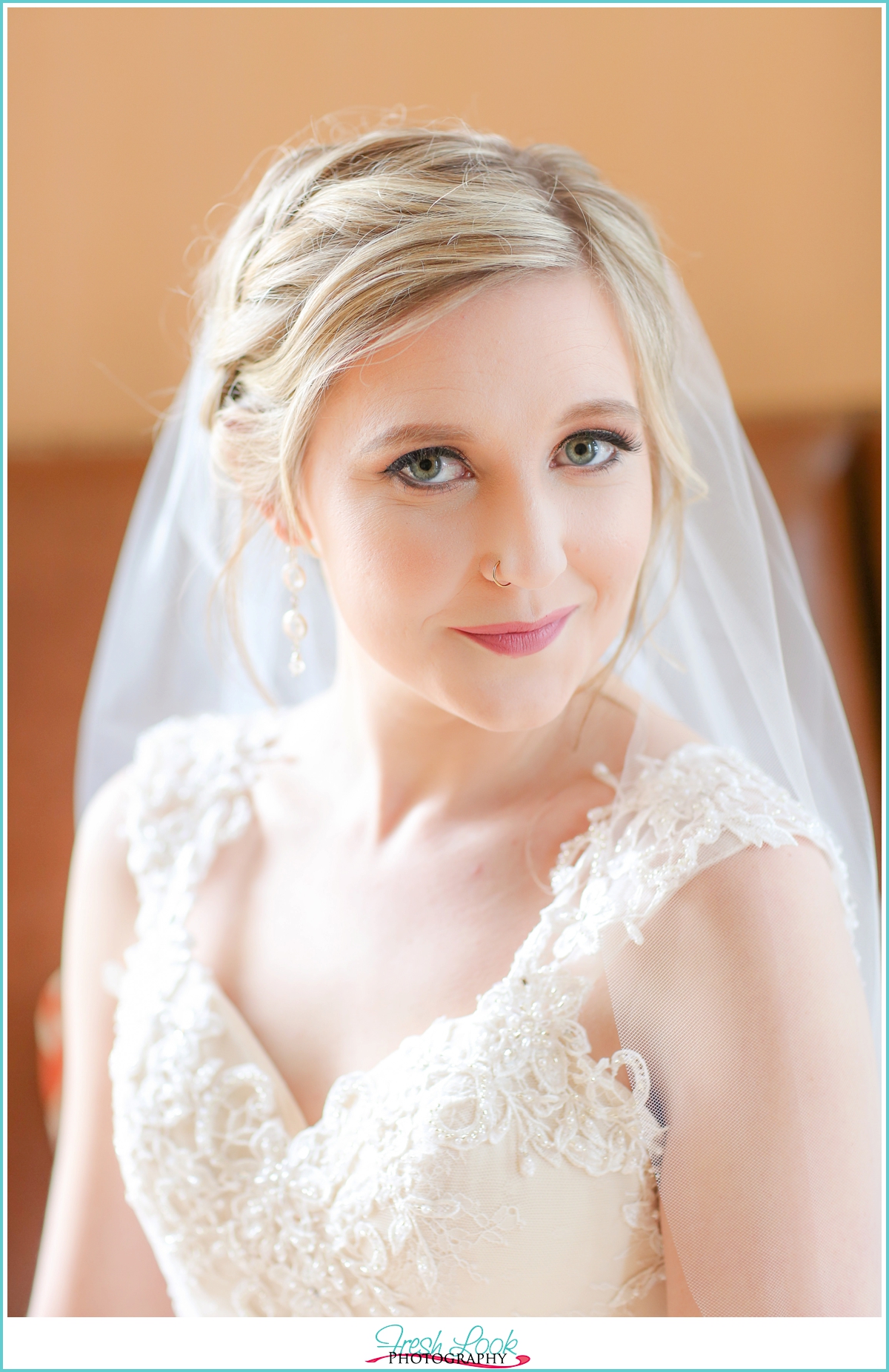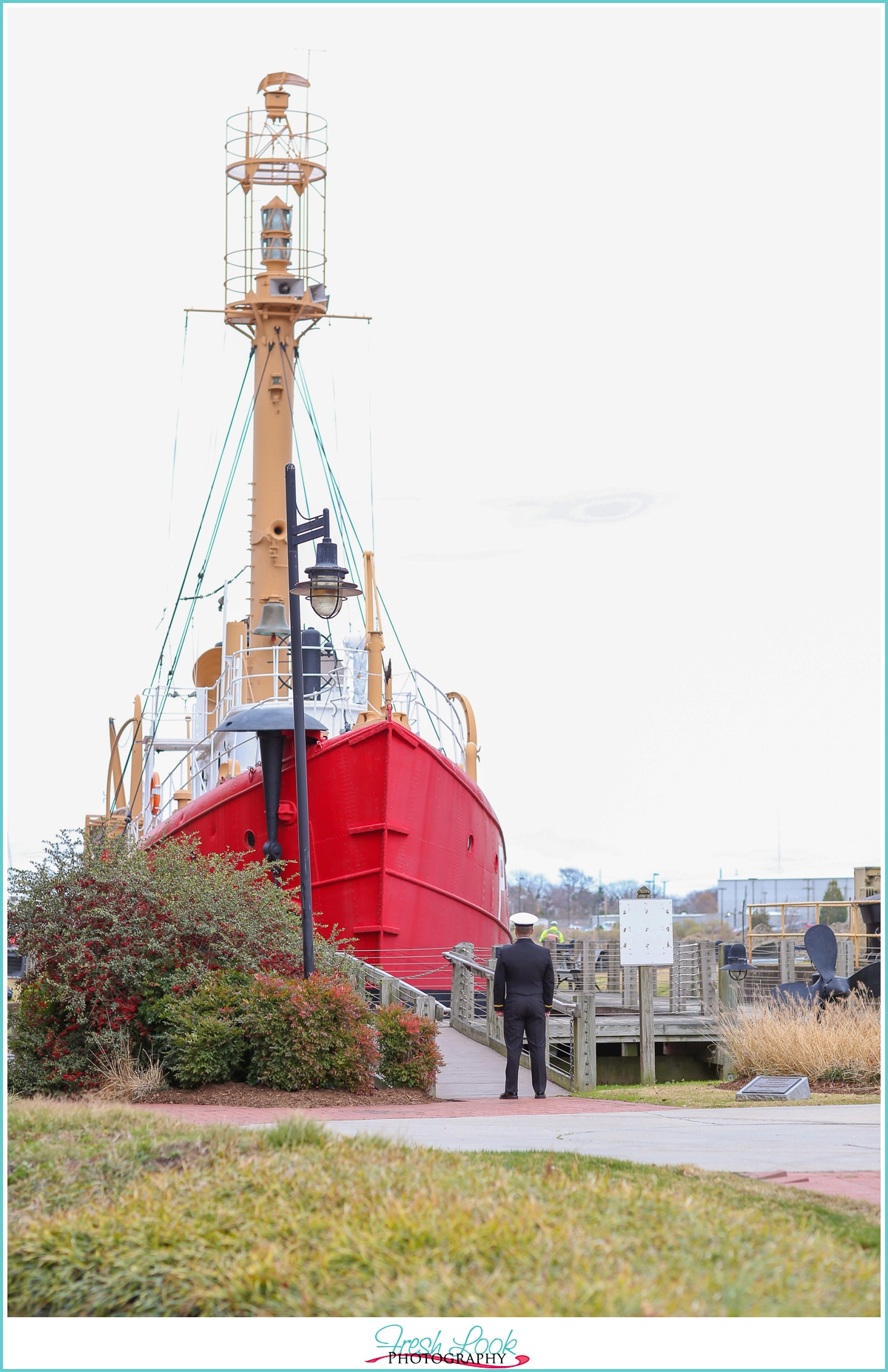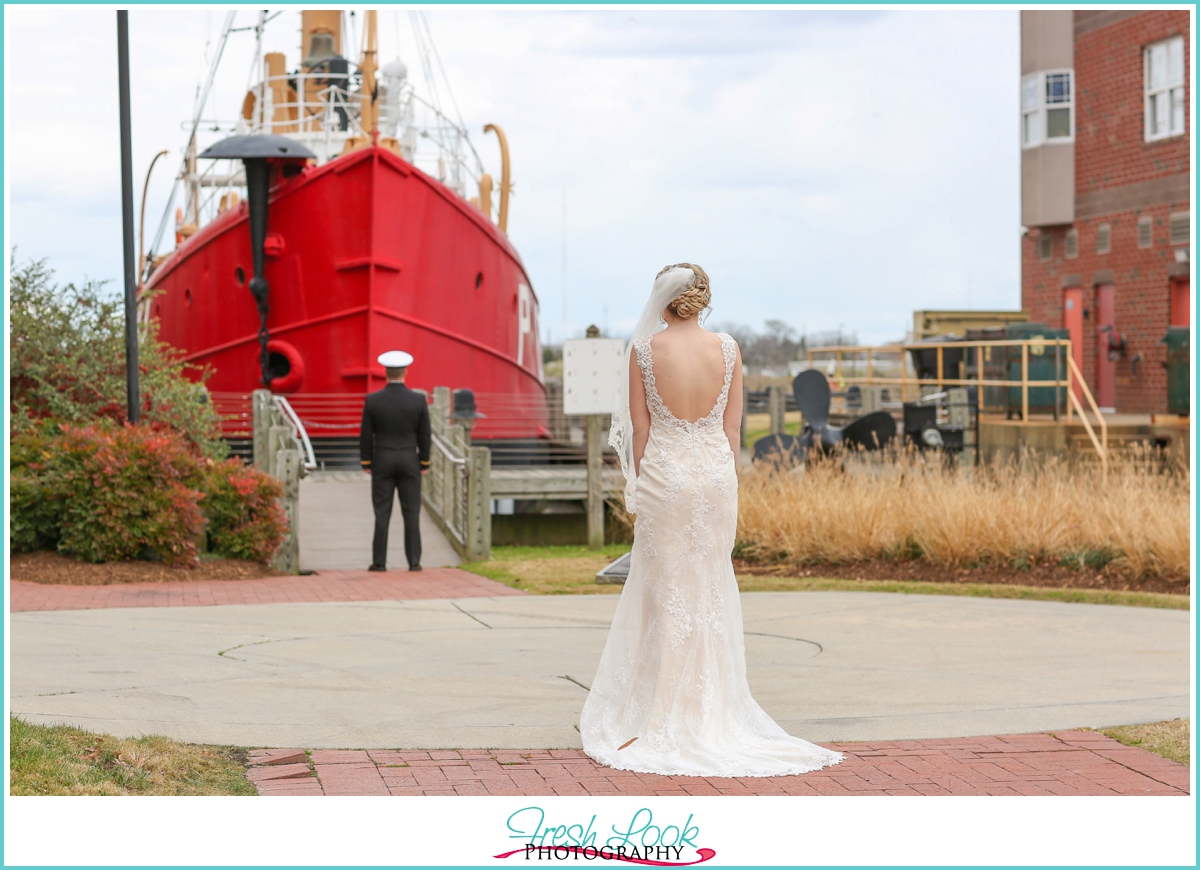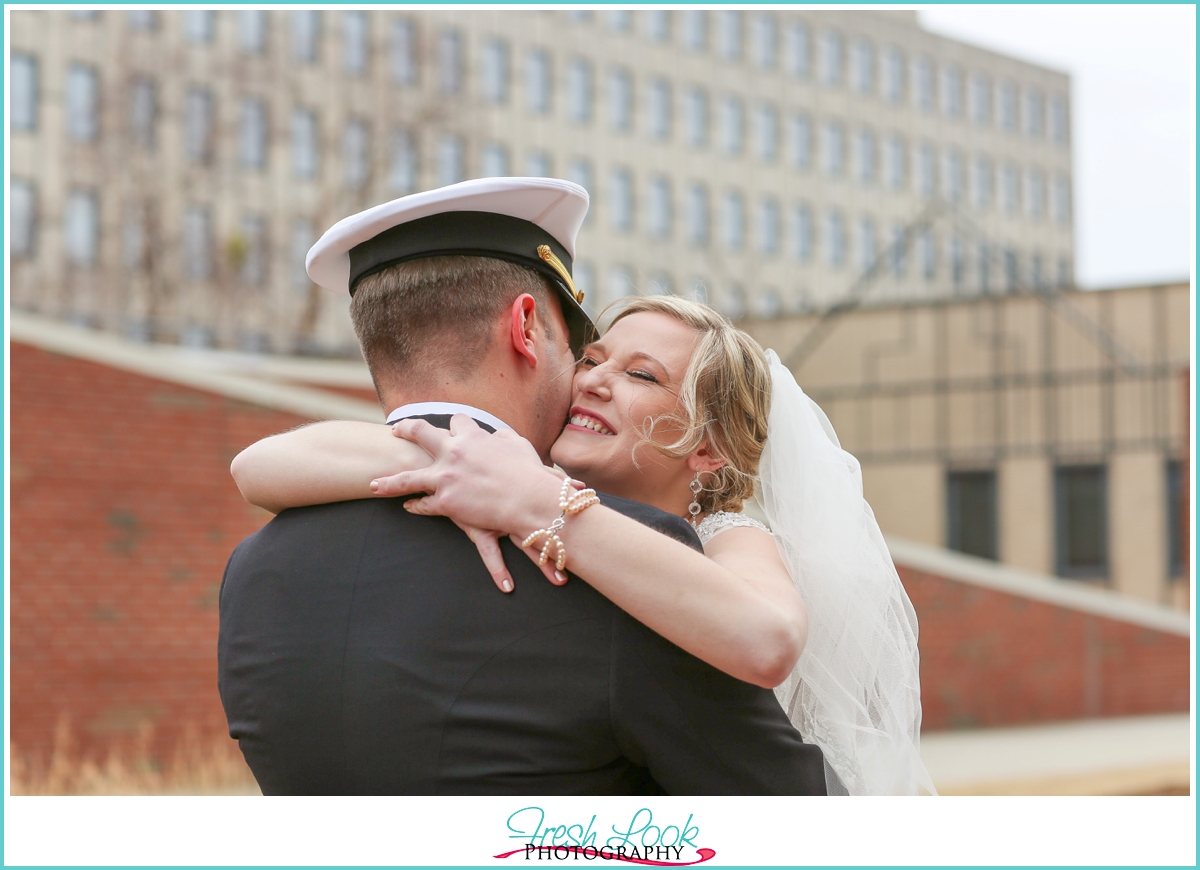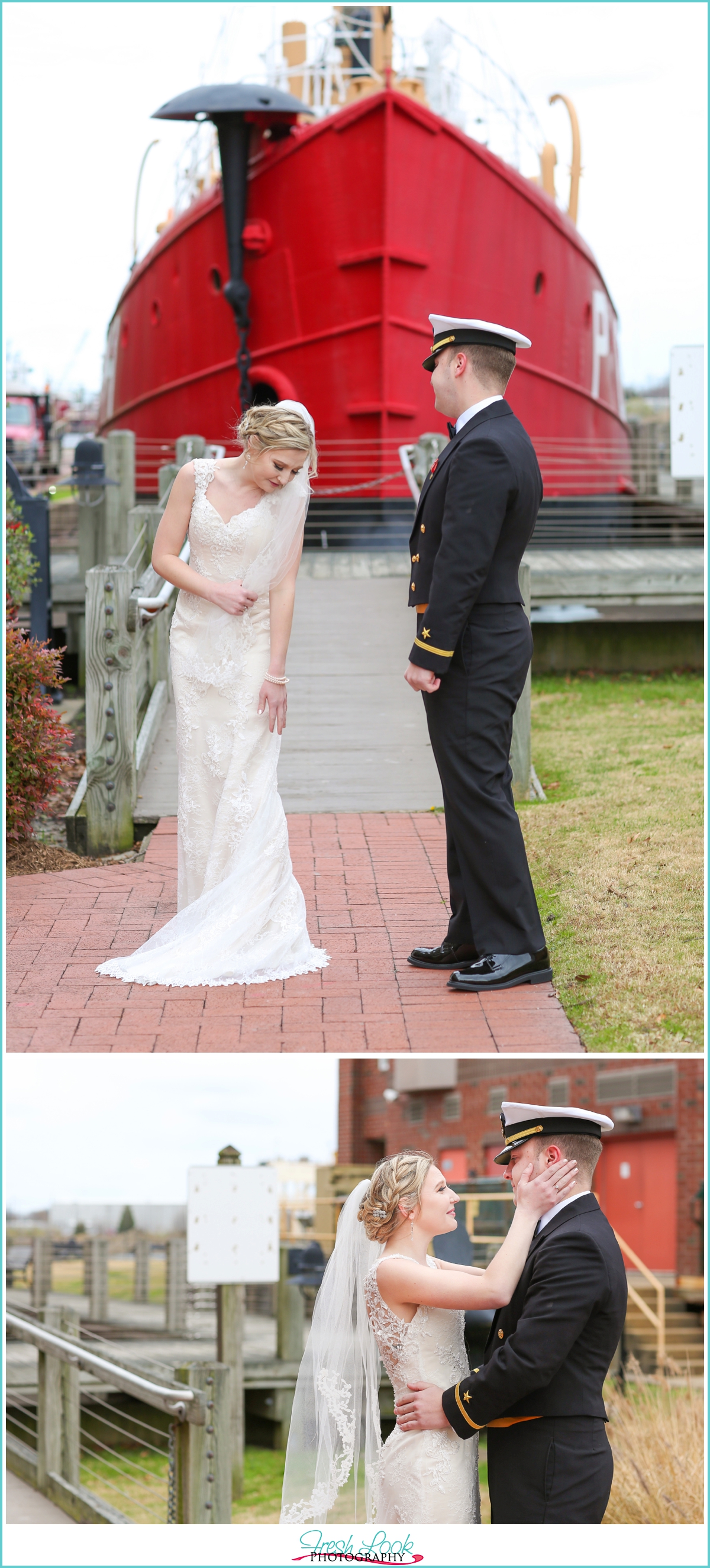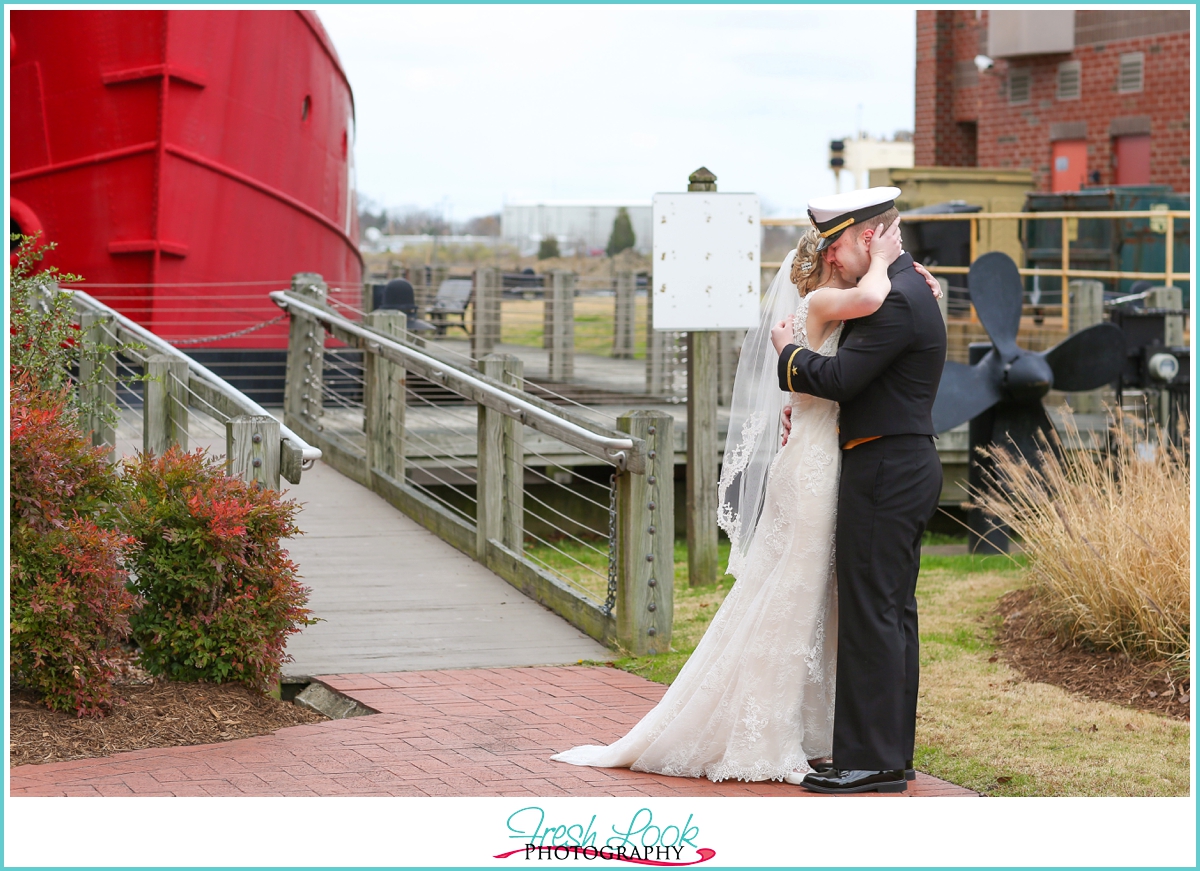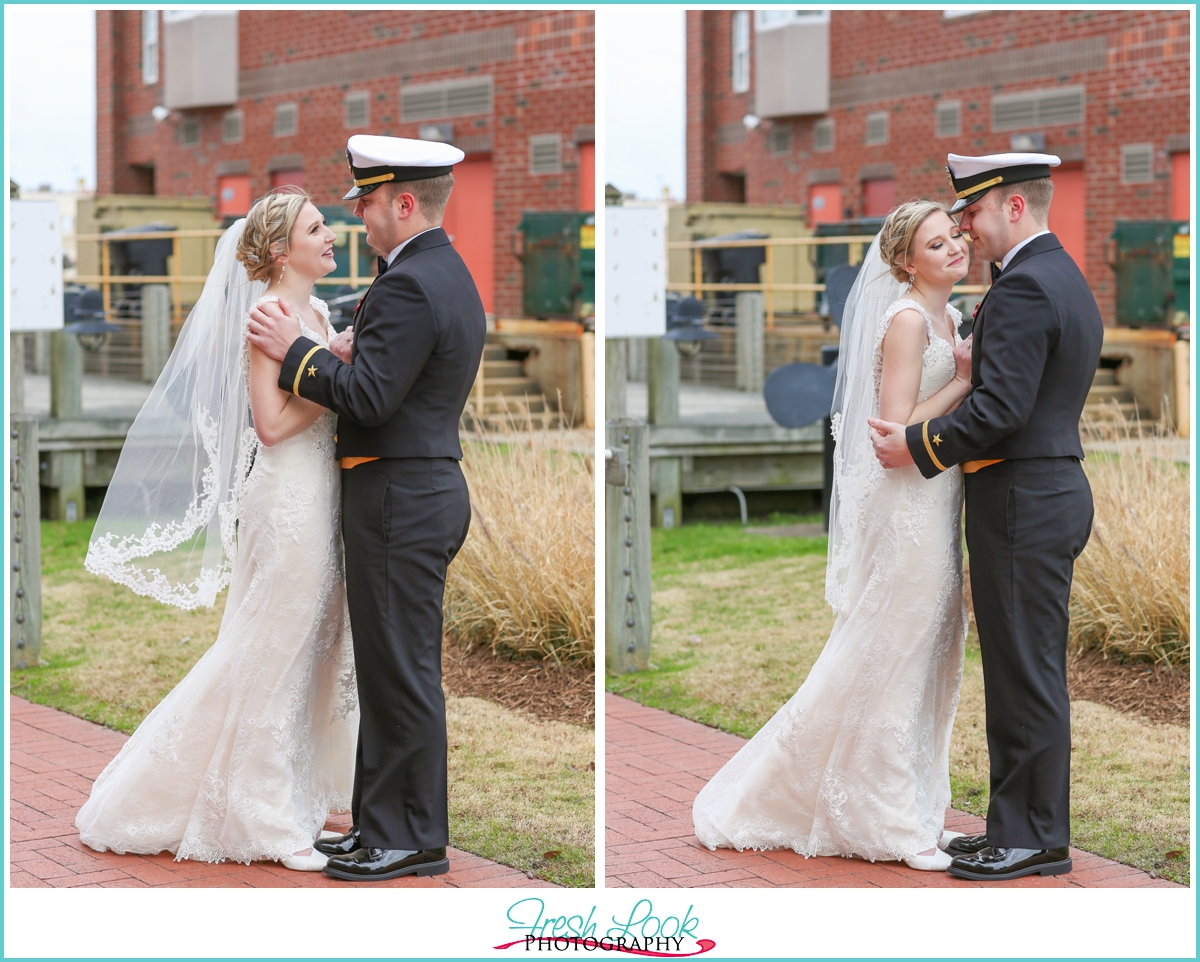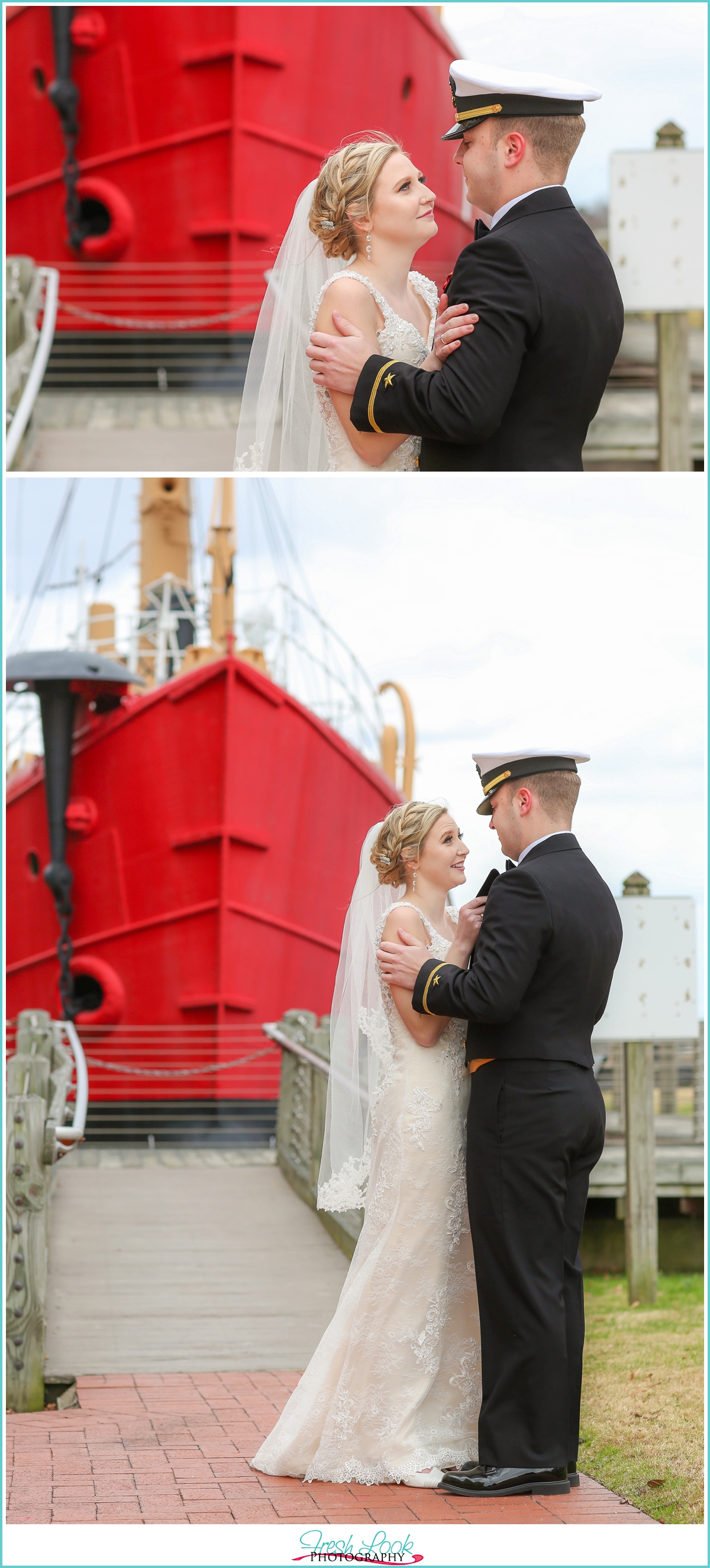 After the first look, it was go time! We took some photos of the bridal party, then zipped on over to the church where the actual wedding ceremony would take place. It was a little bit comical because one of the groomsmen got lost going to the church, so – to stall for time – the priest had the pianist lead the assembled guests in singing Christmas carols to pass the time. It worked beautifully, and the missing groomsman got to the church and we were able to do the gorgeous ceremony for these two lovebirds.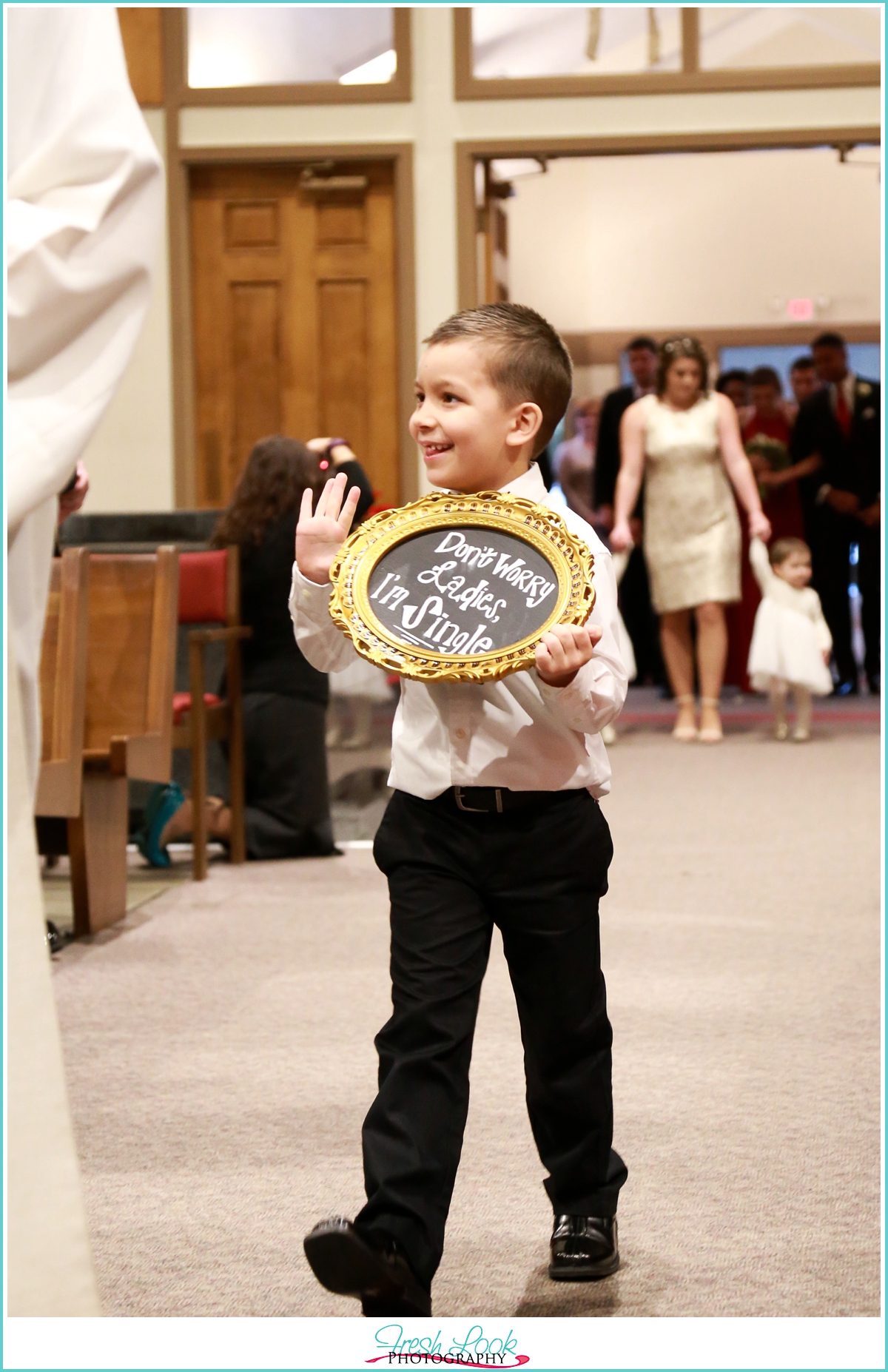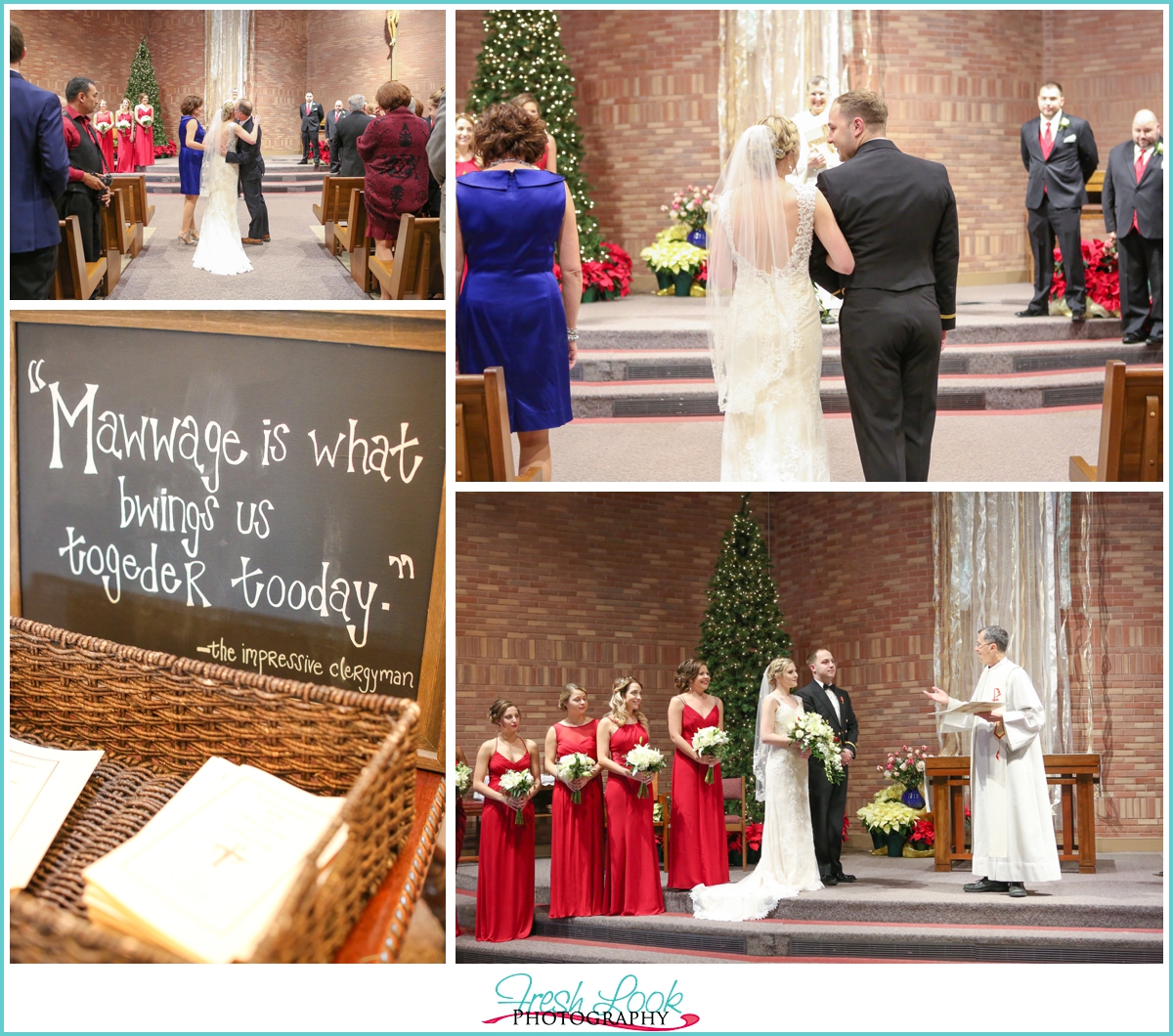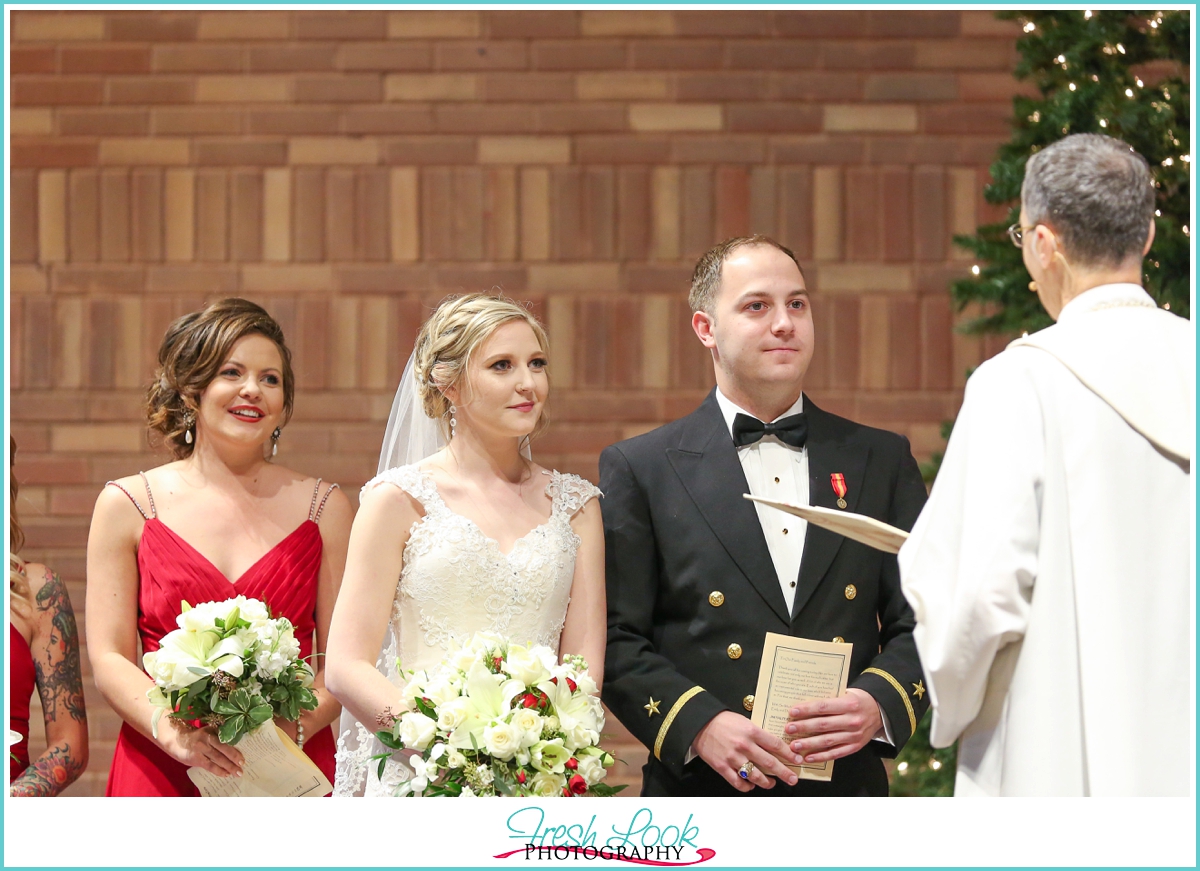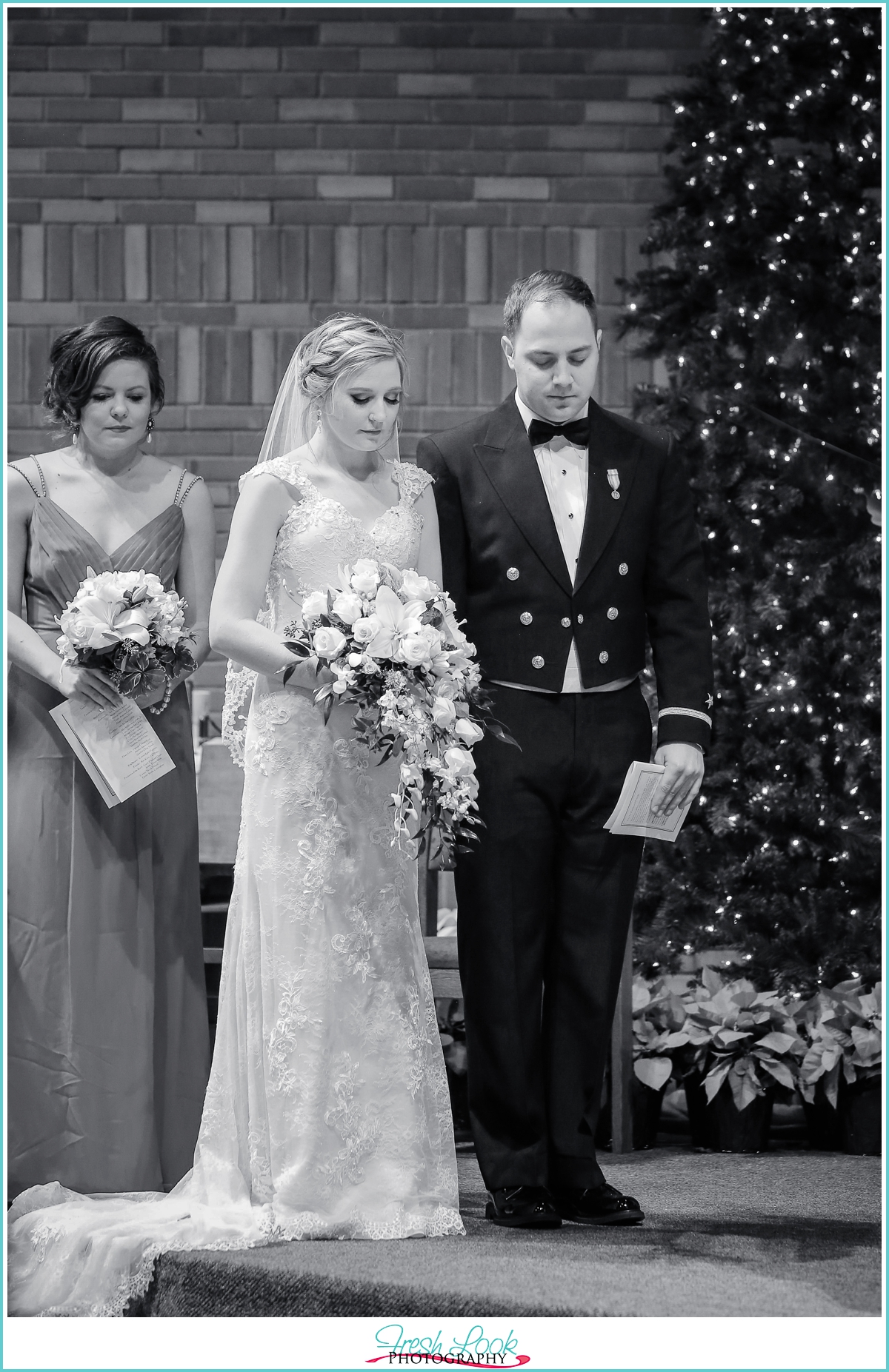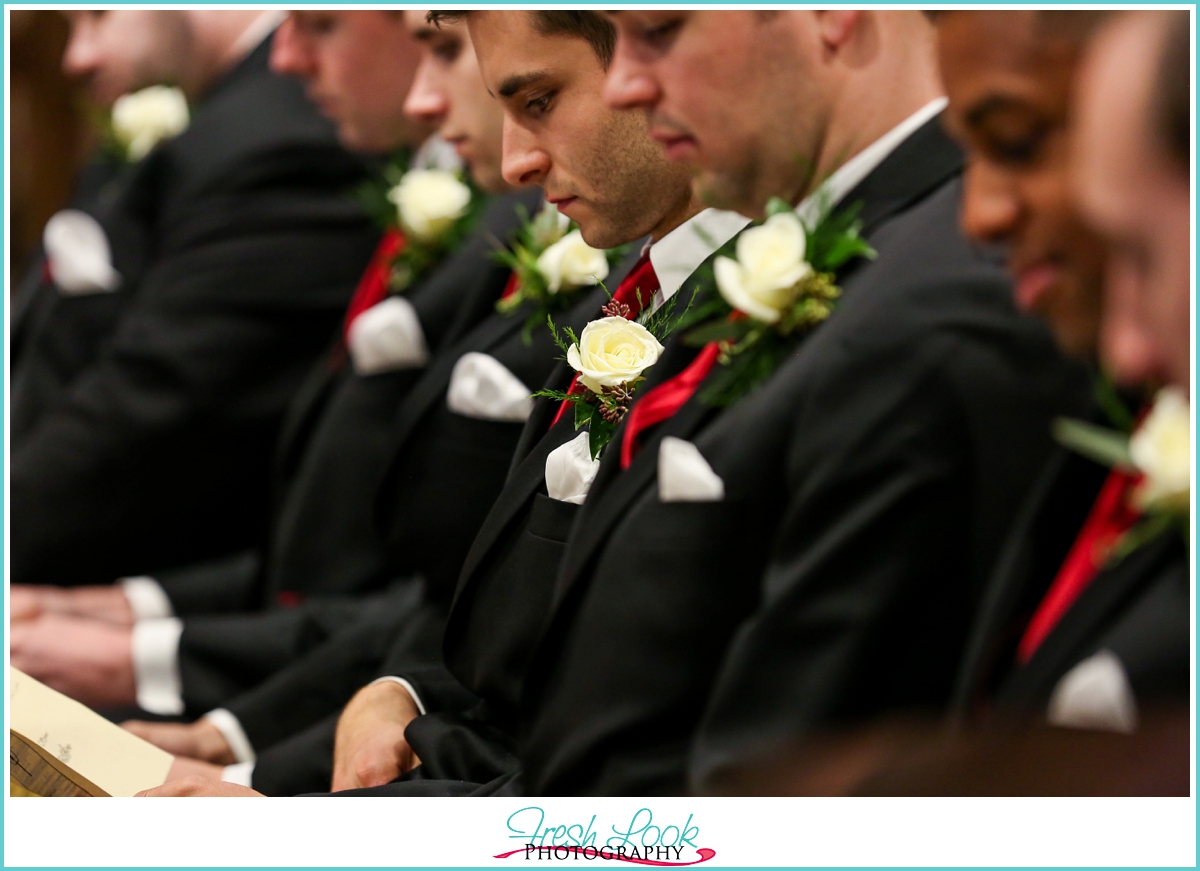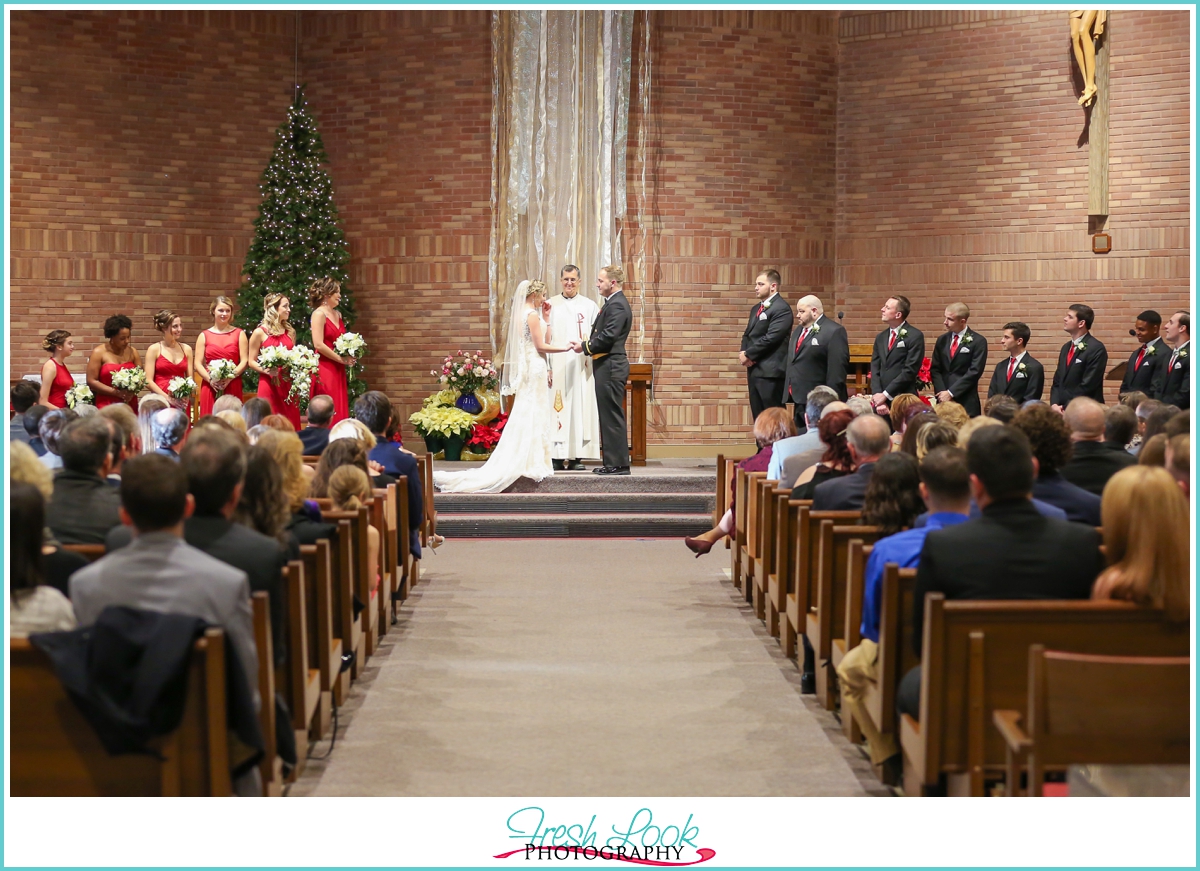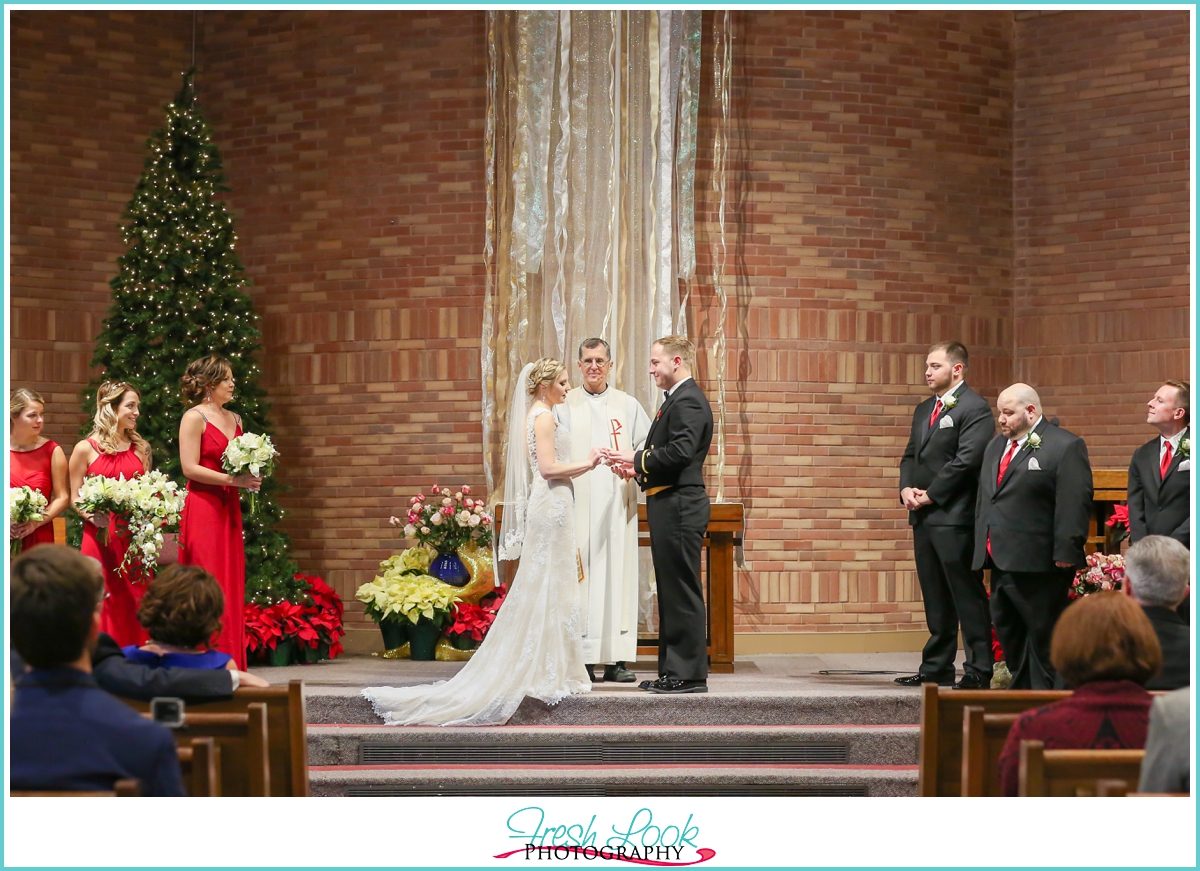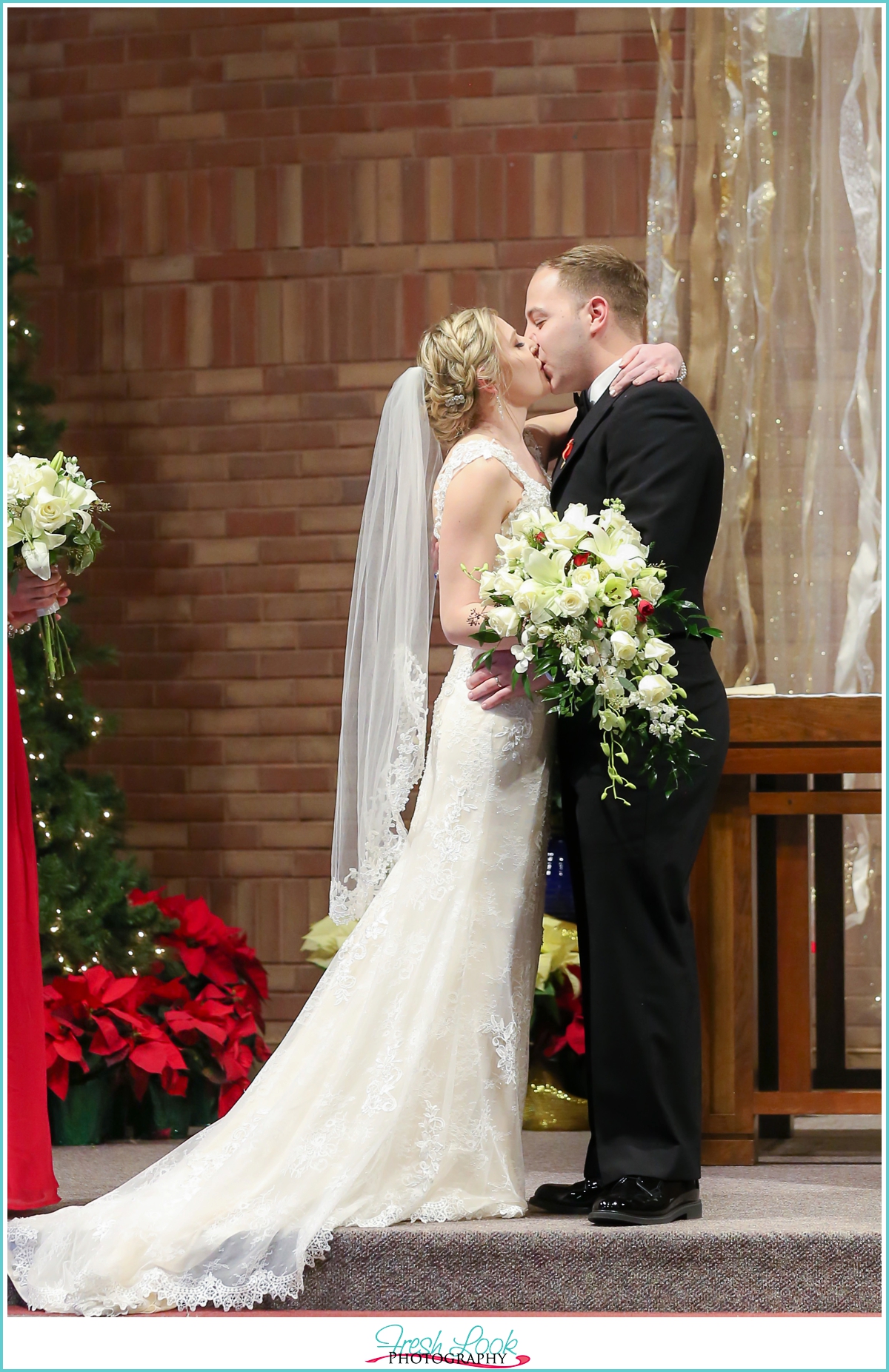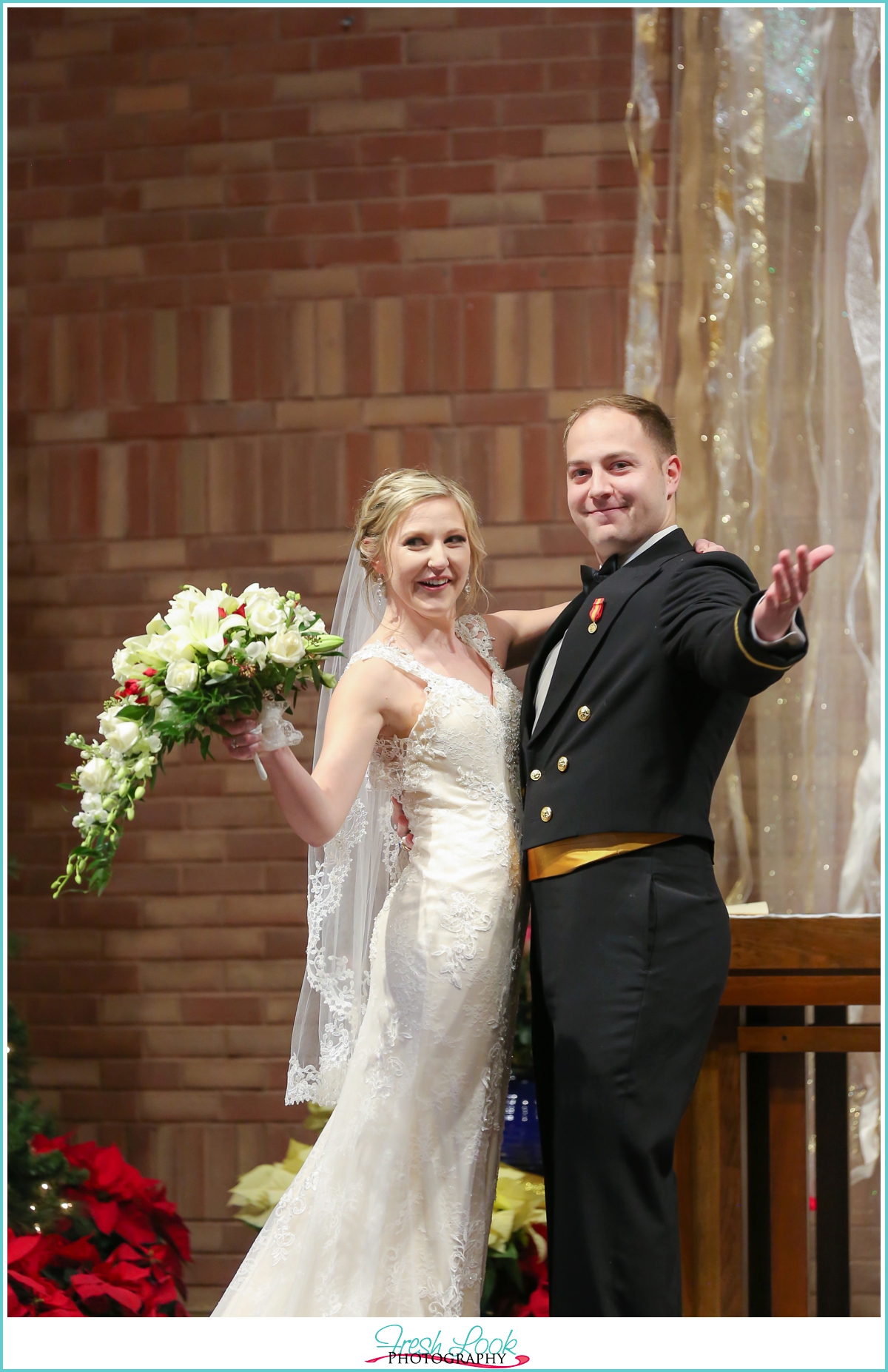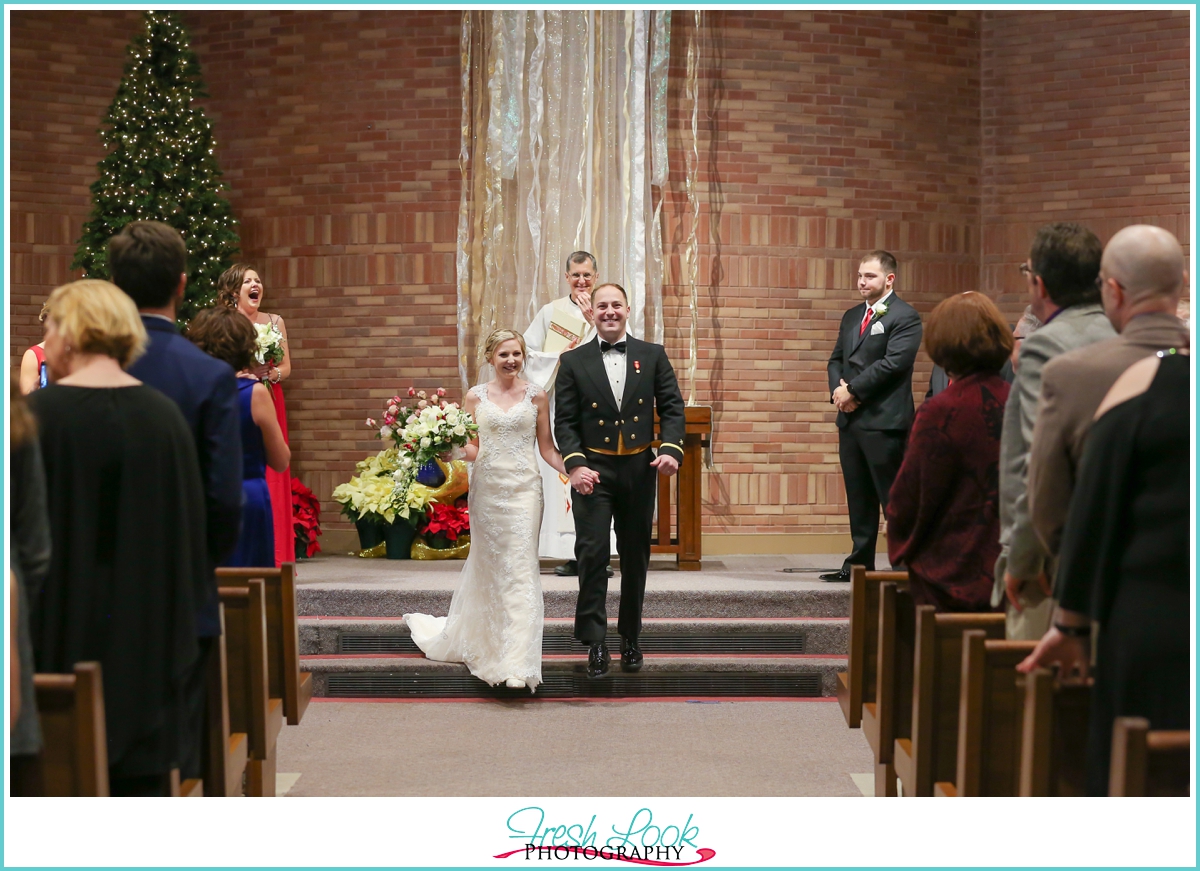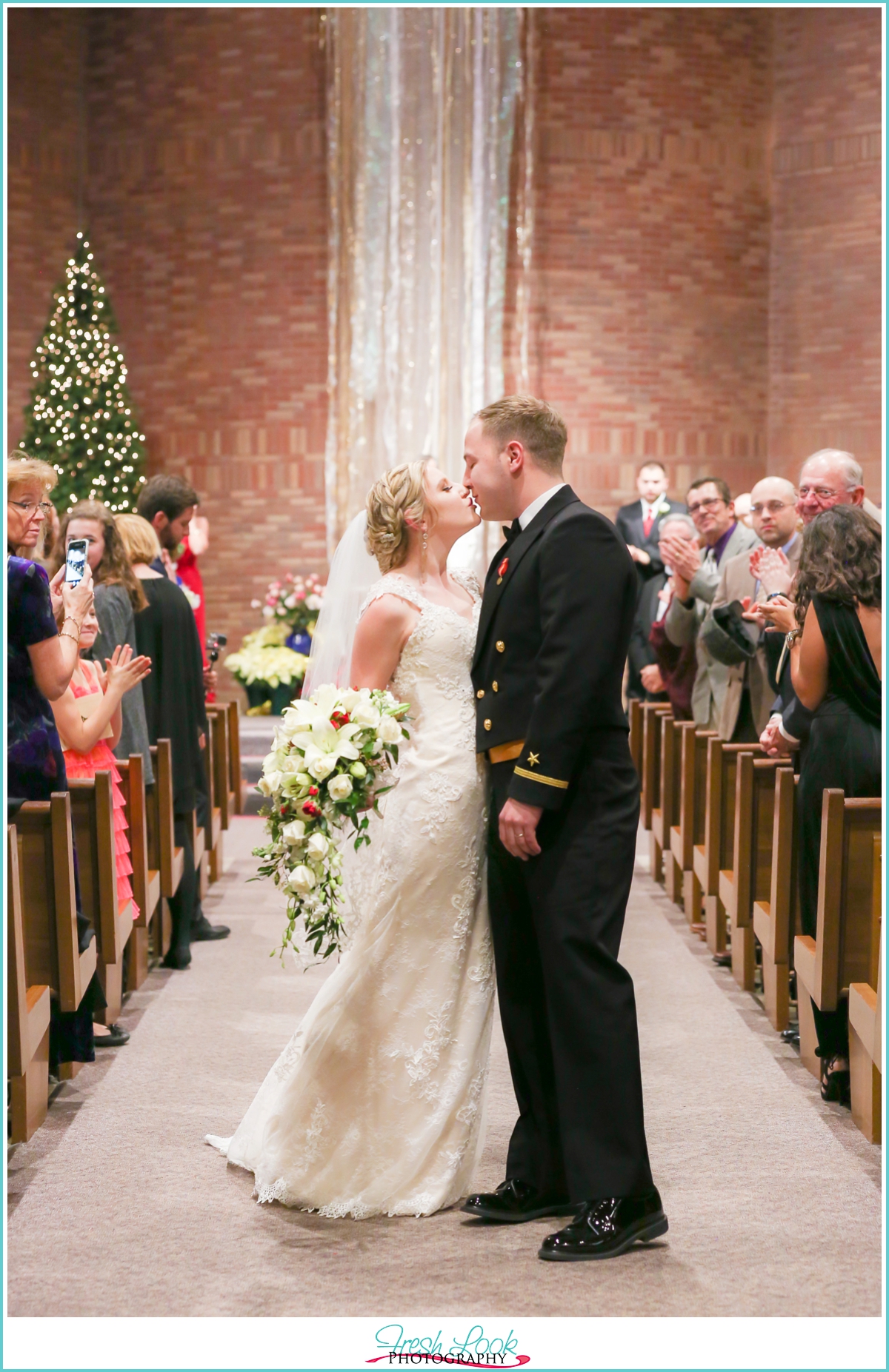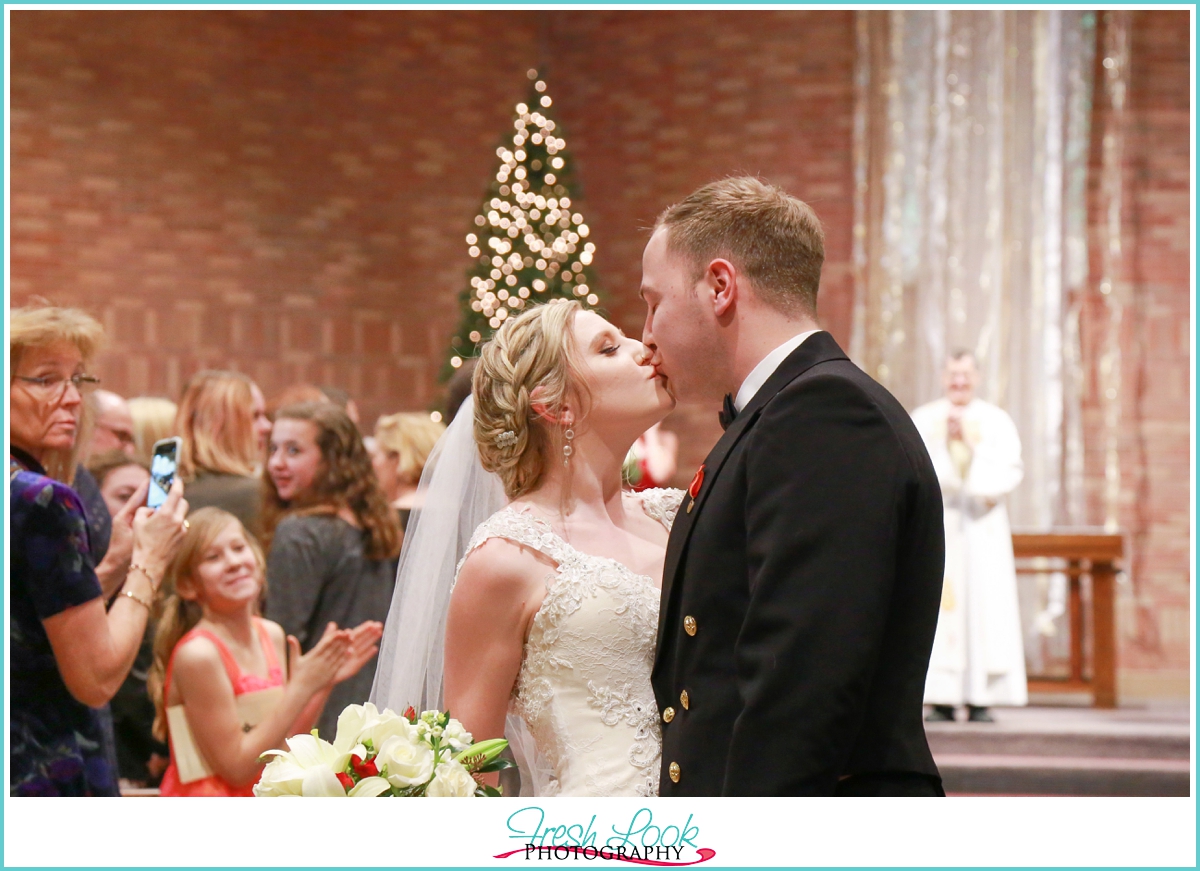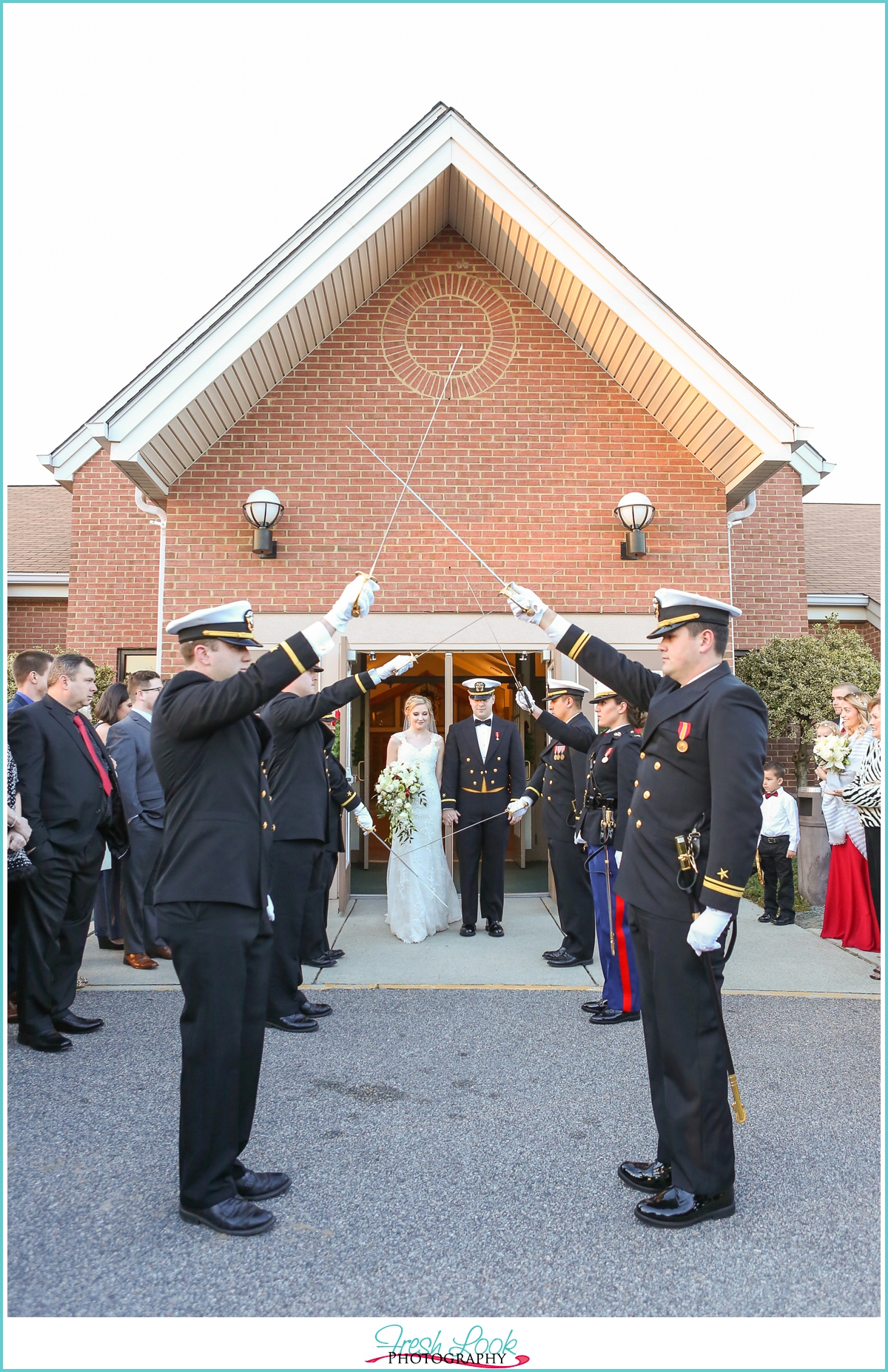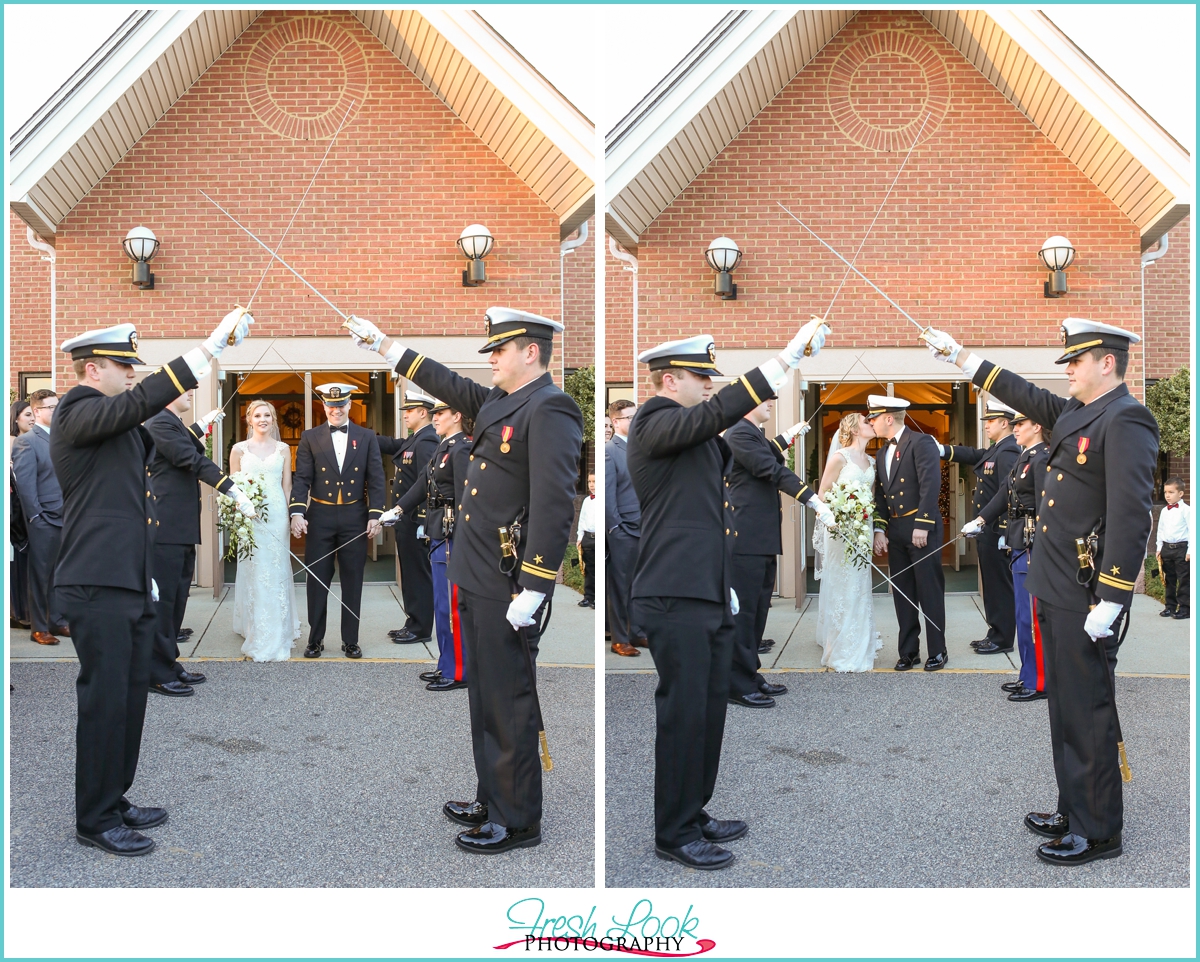 One of the most unique things that was special about Emily and David's wedding was the fact that Emily is a Disney buff, and one of her dreams was to send off floating lanterns (like they did in the movie Tangled). When we actually brought this moment to life, it was made even more special because Emily's grandfather played the song "I See the Light" and her sister sang the song as everyone was sending off the lanterns. It was such a truly magical experience for everyone present!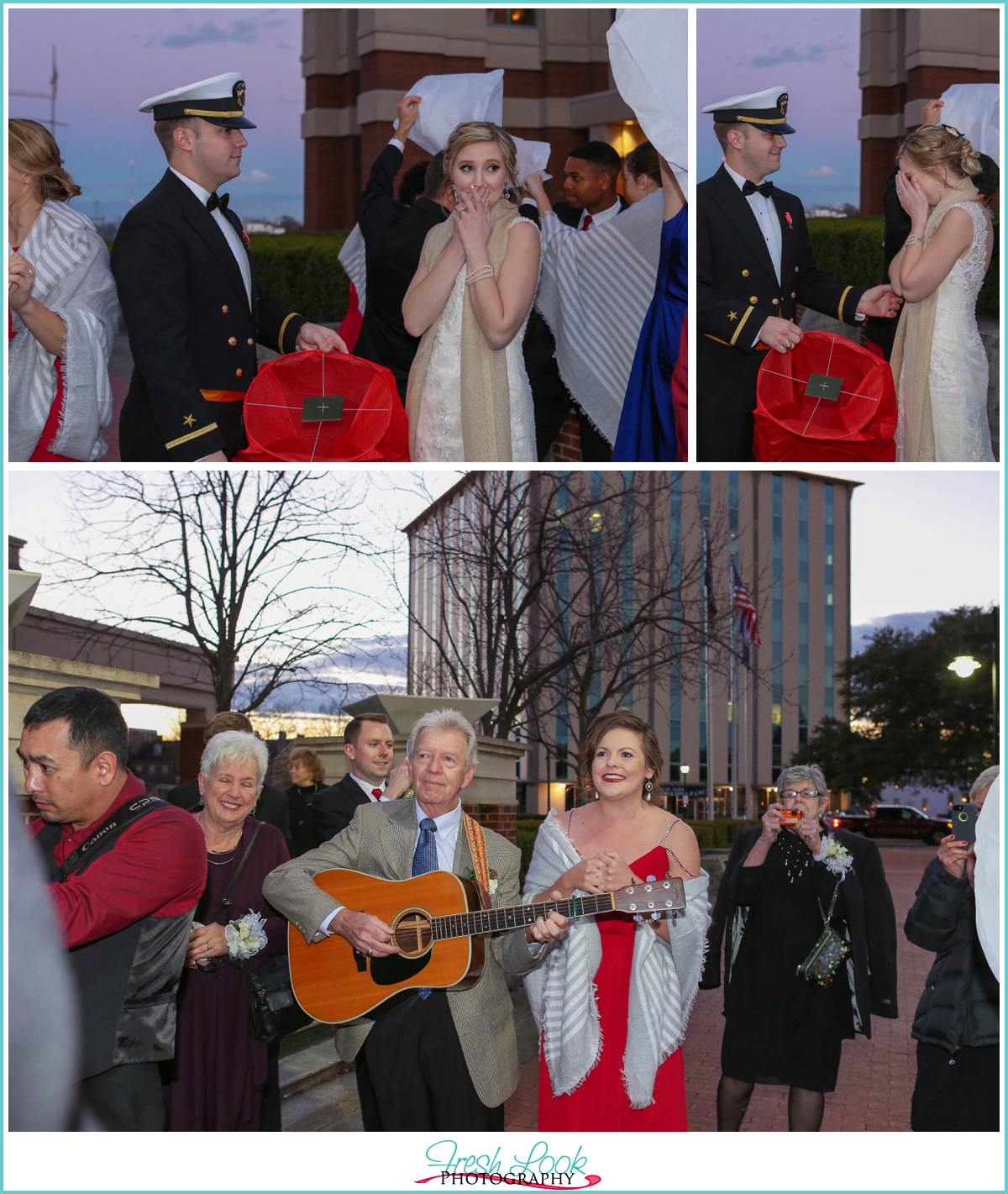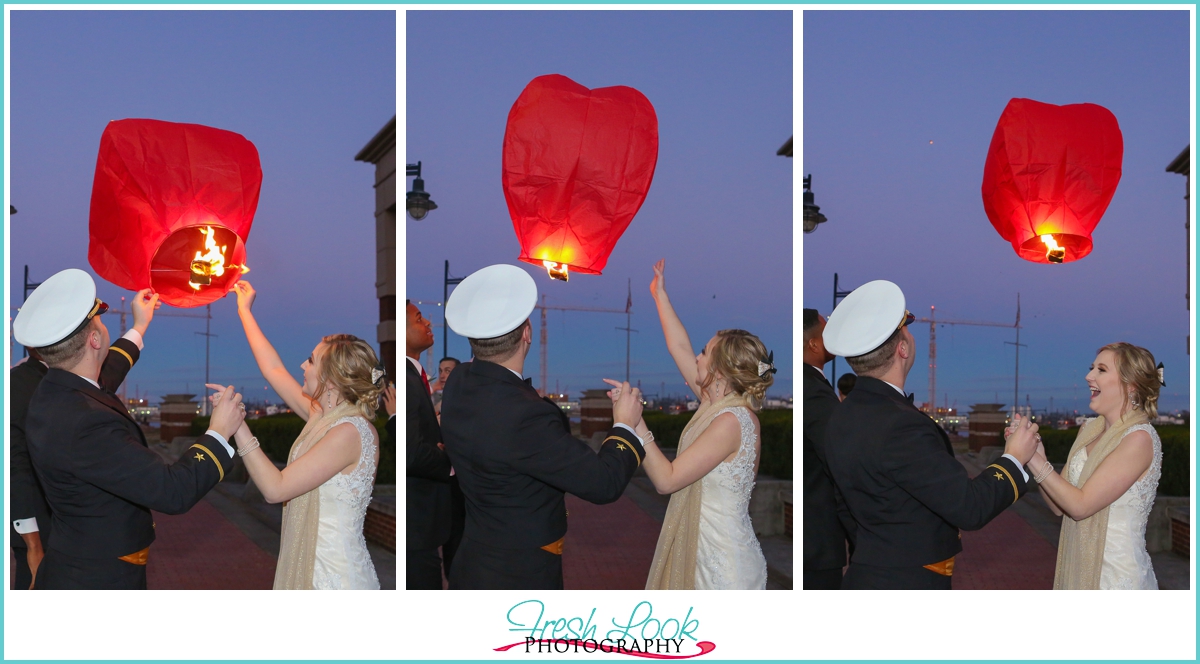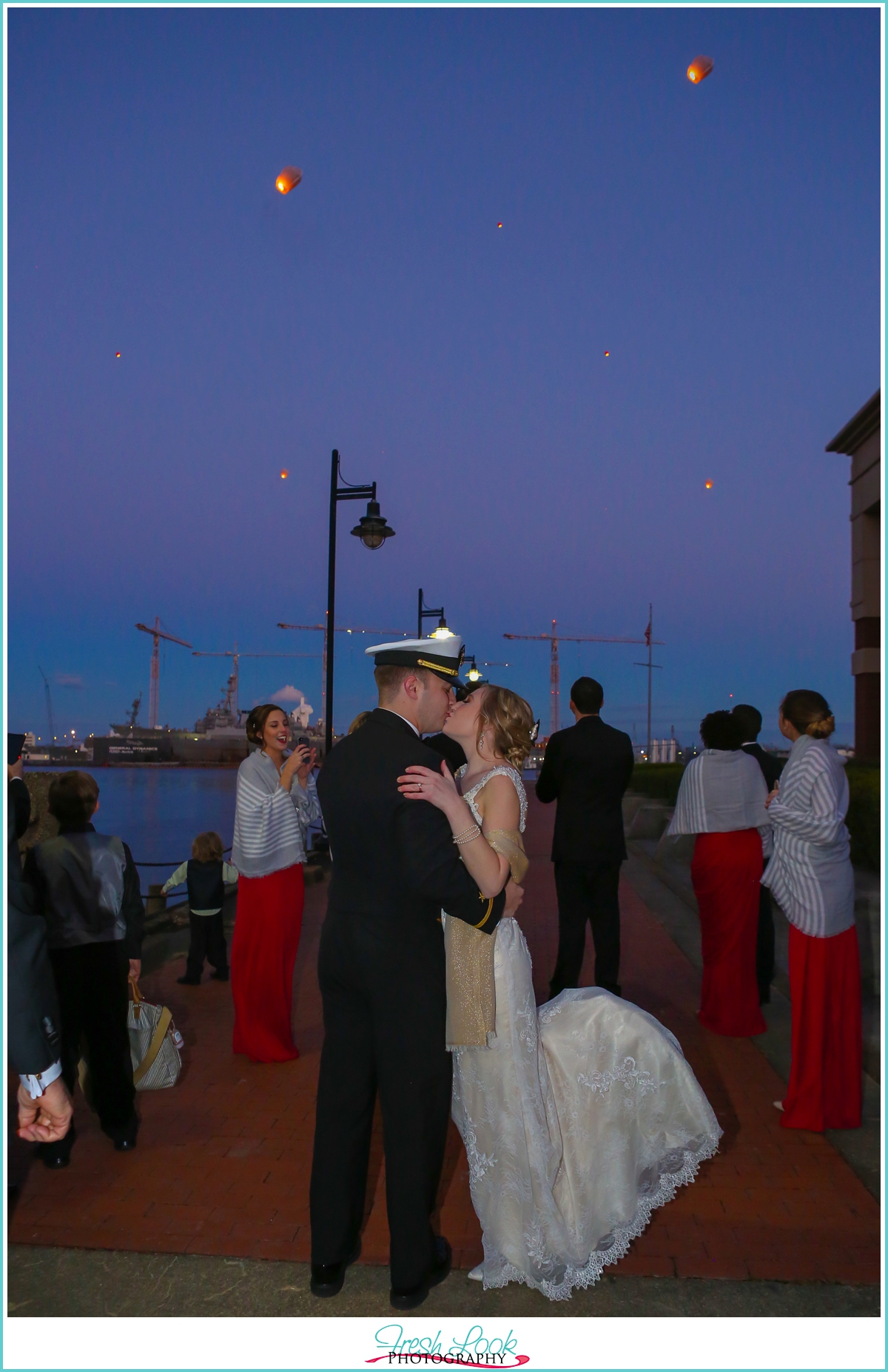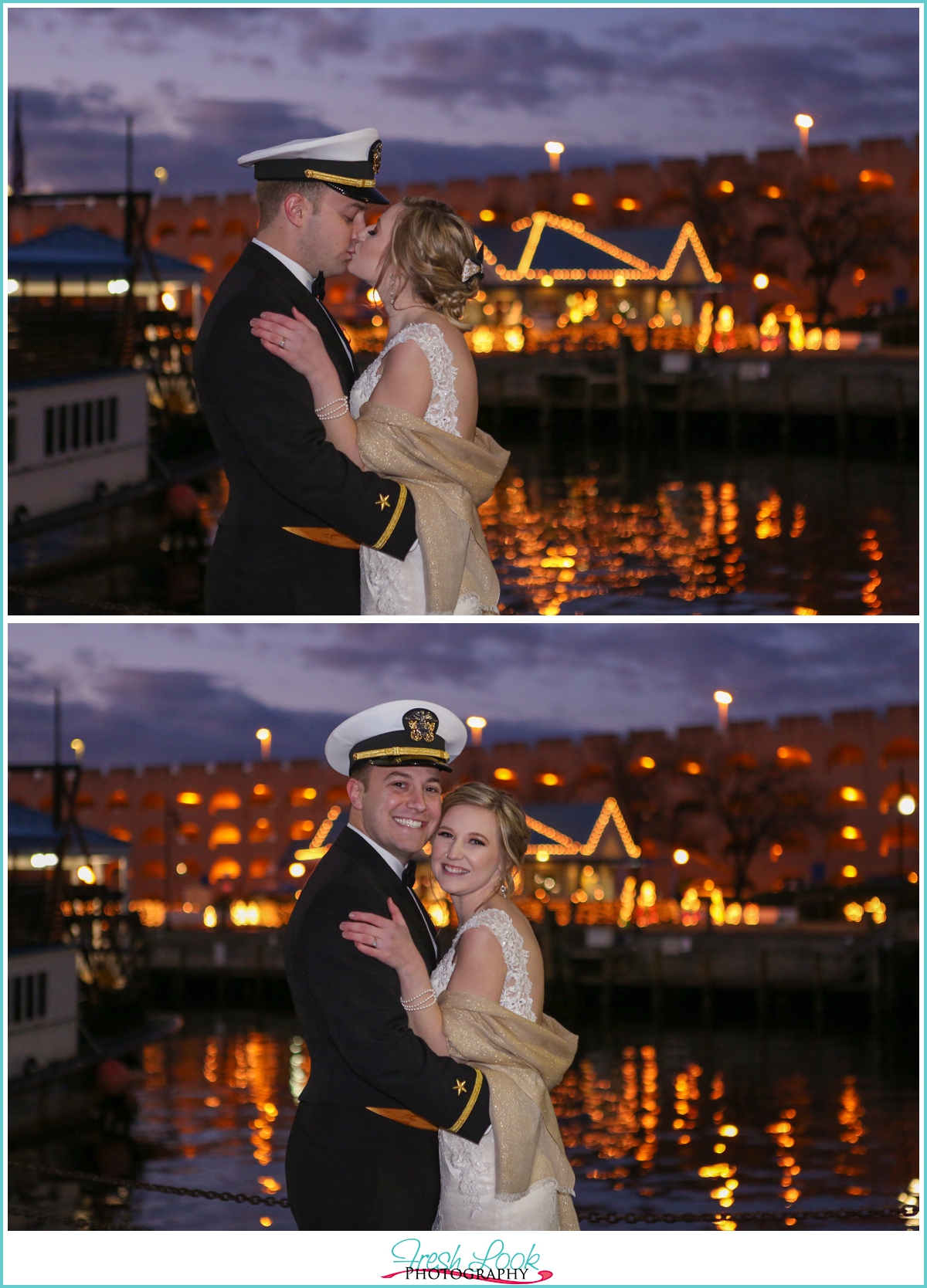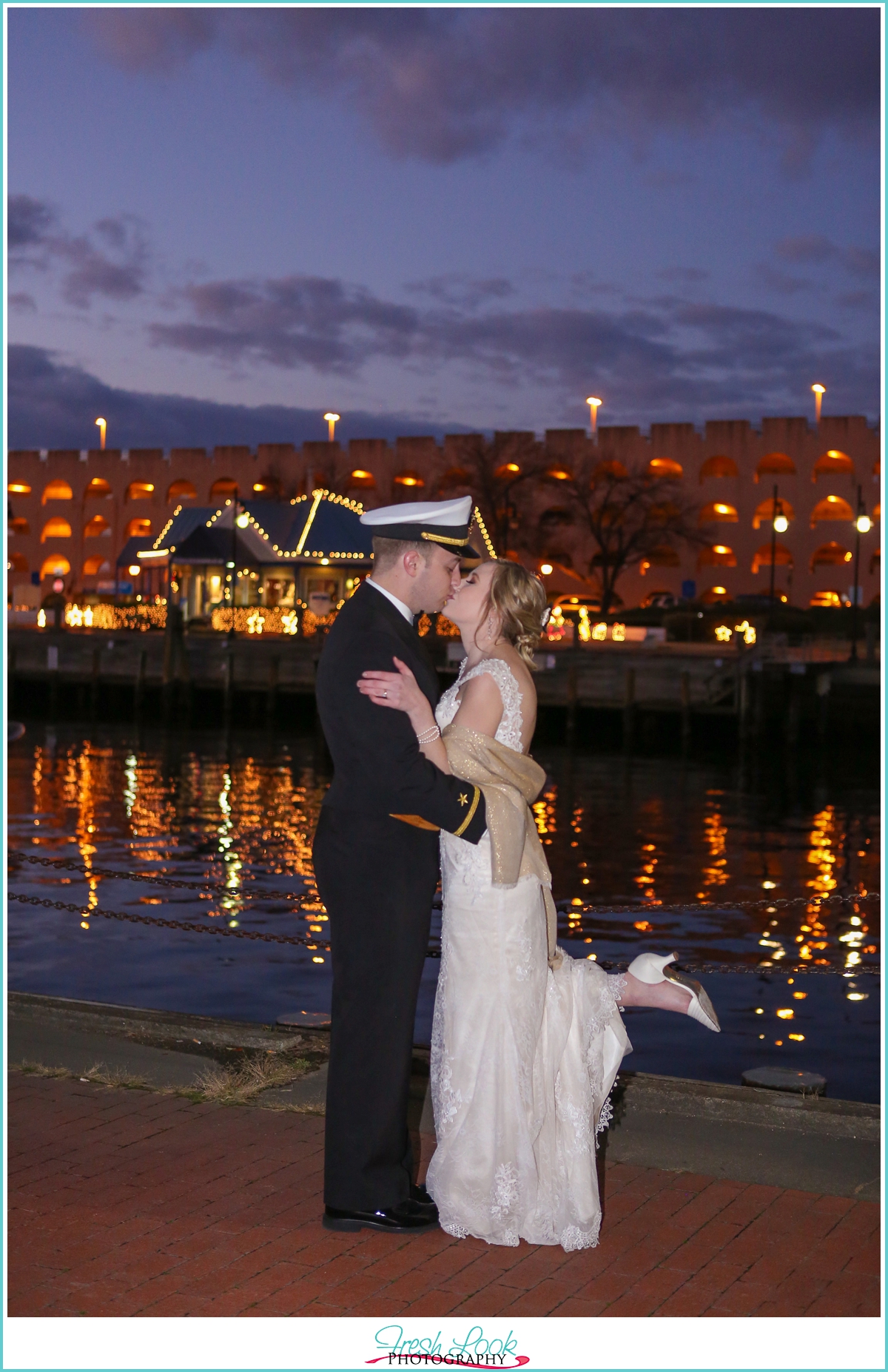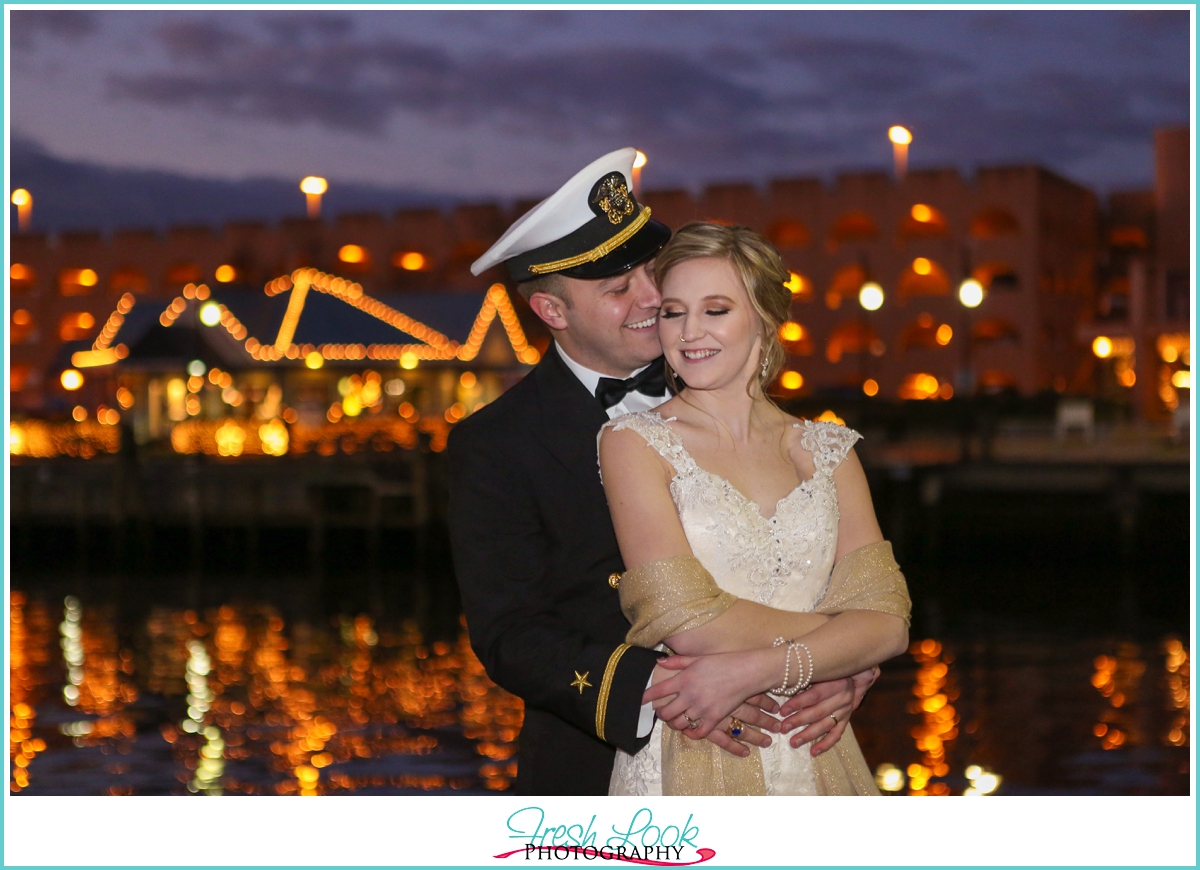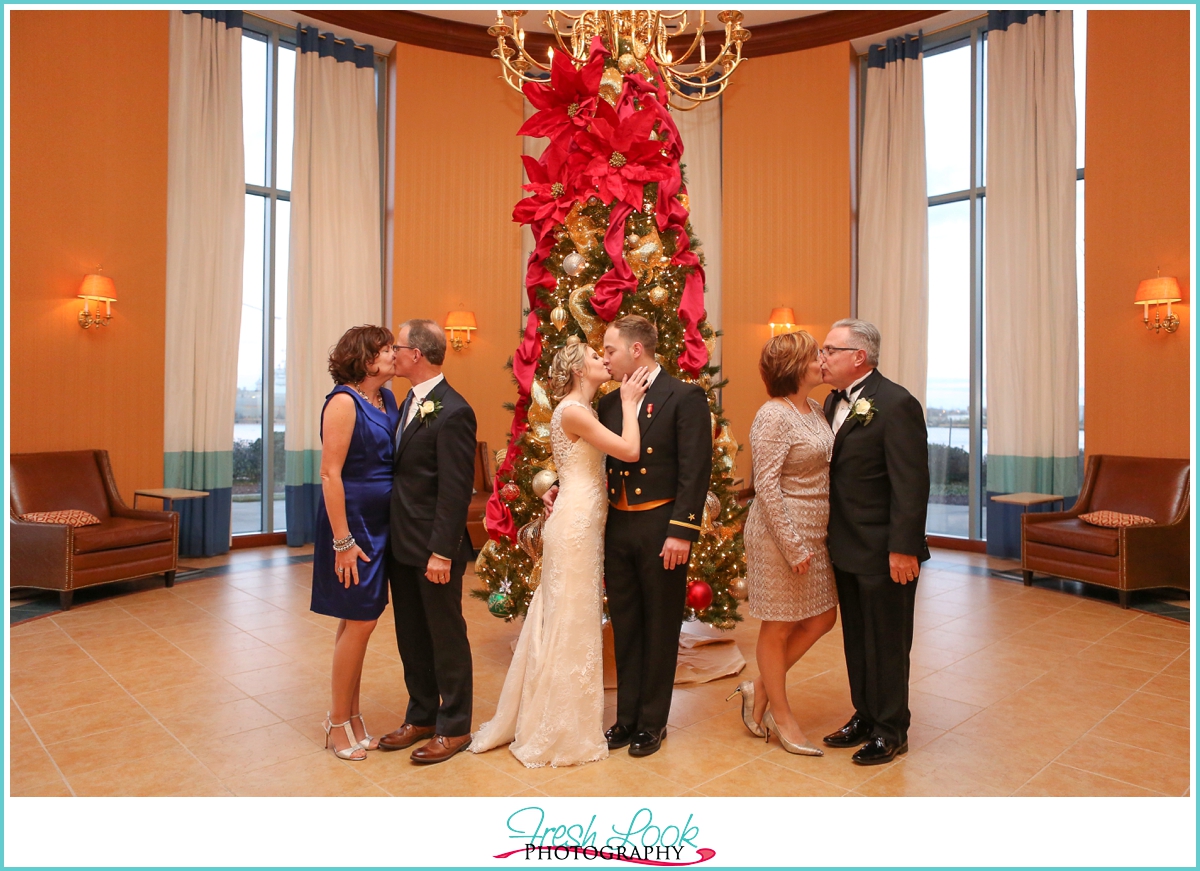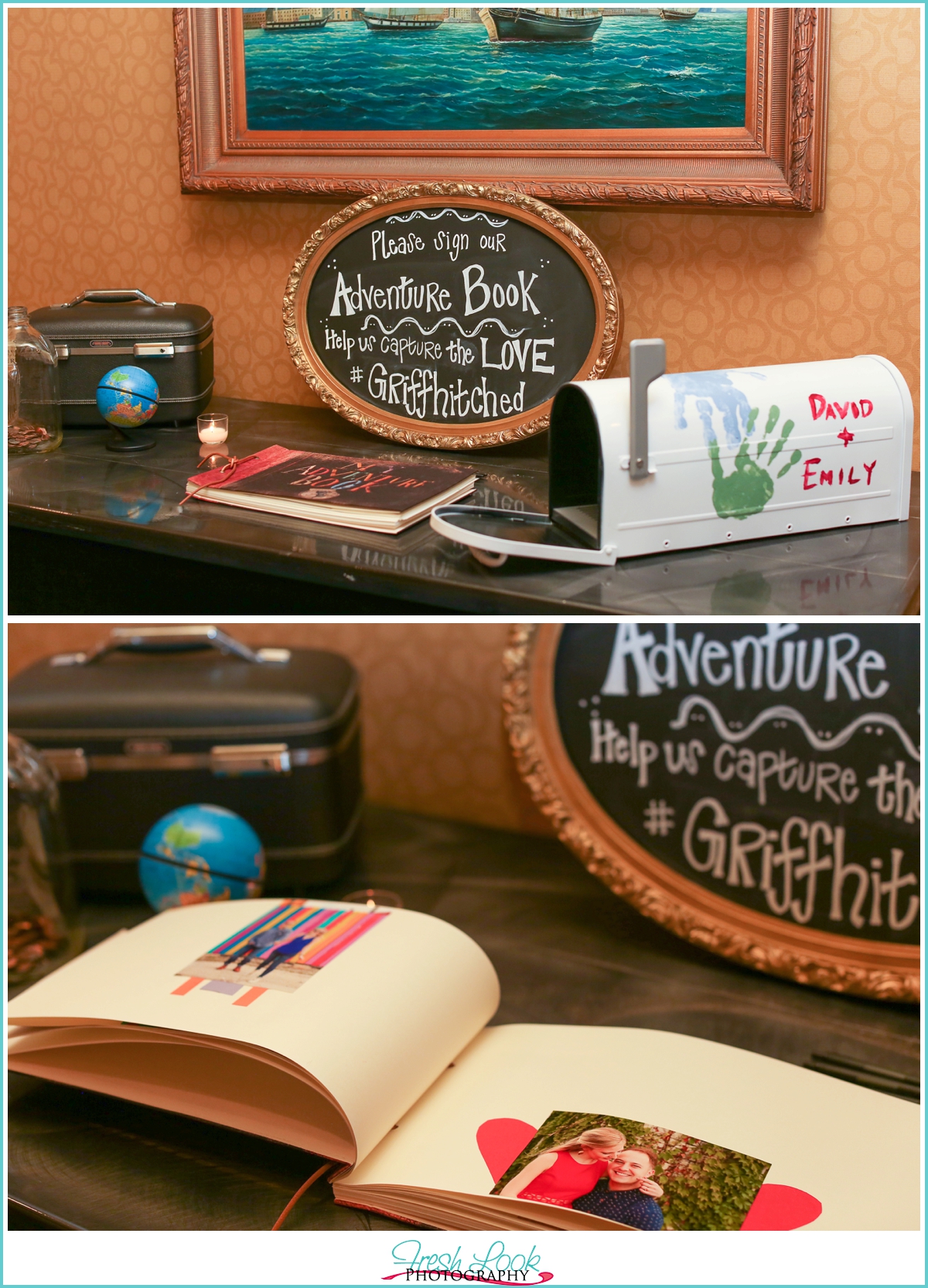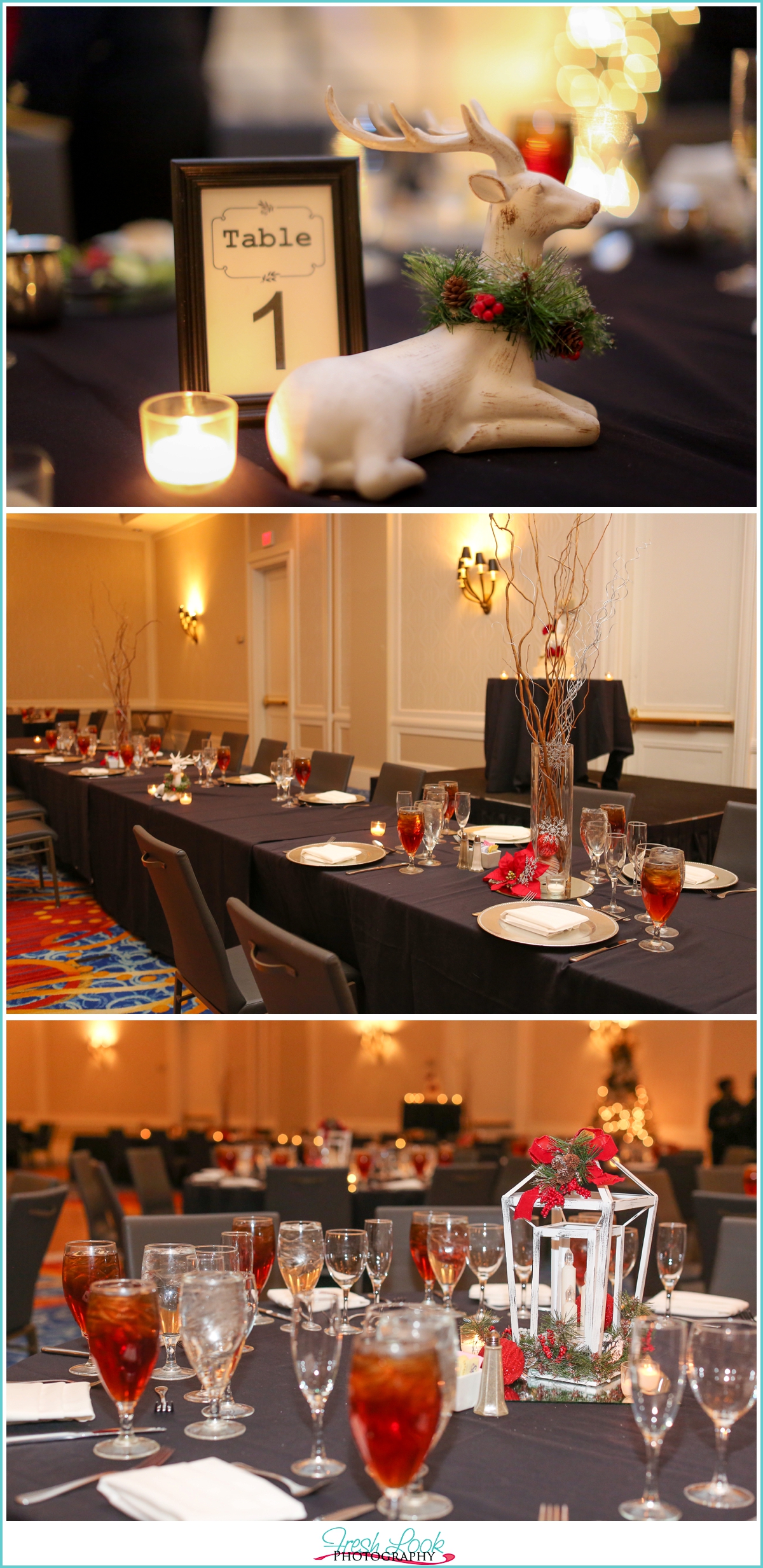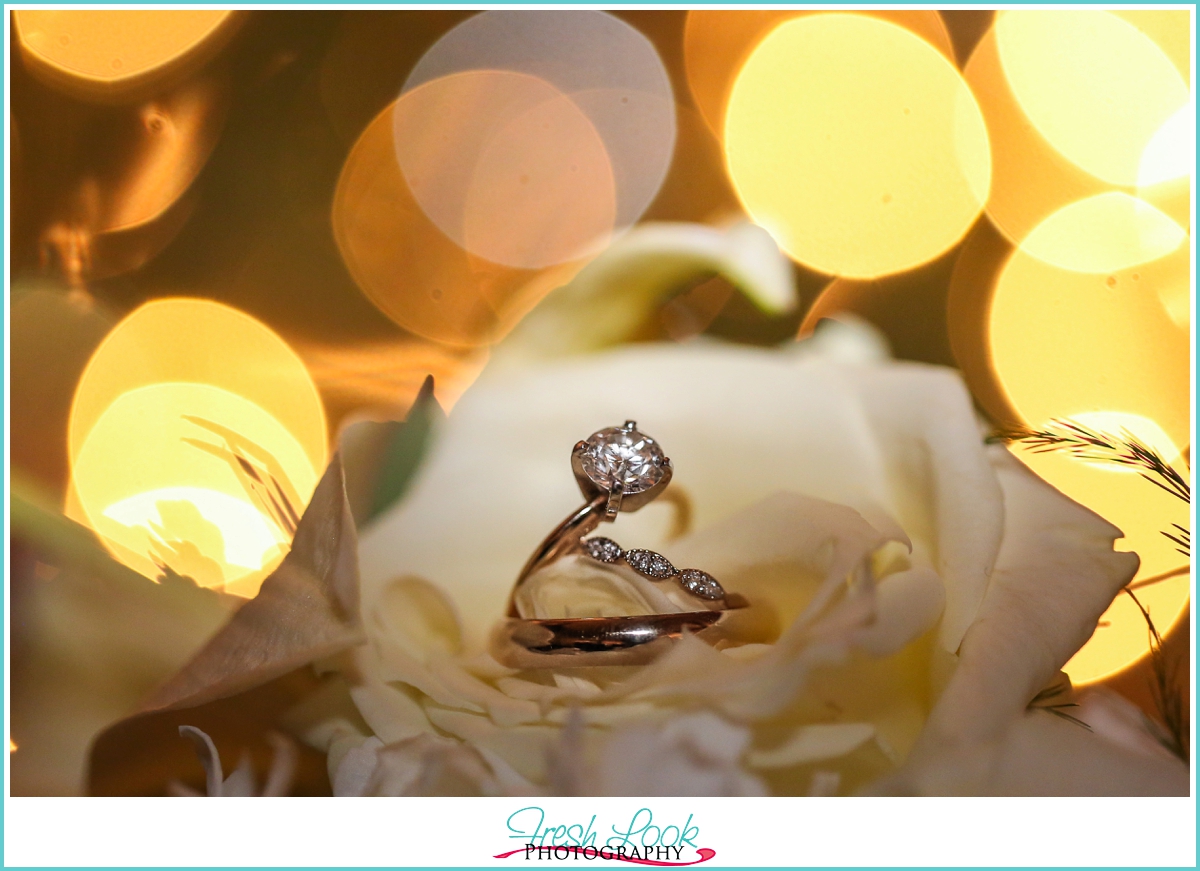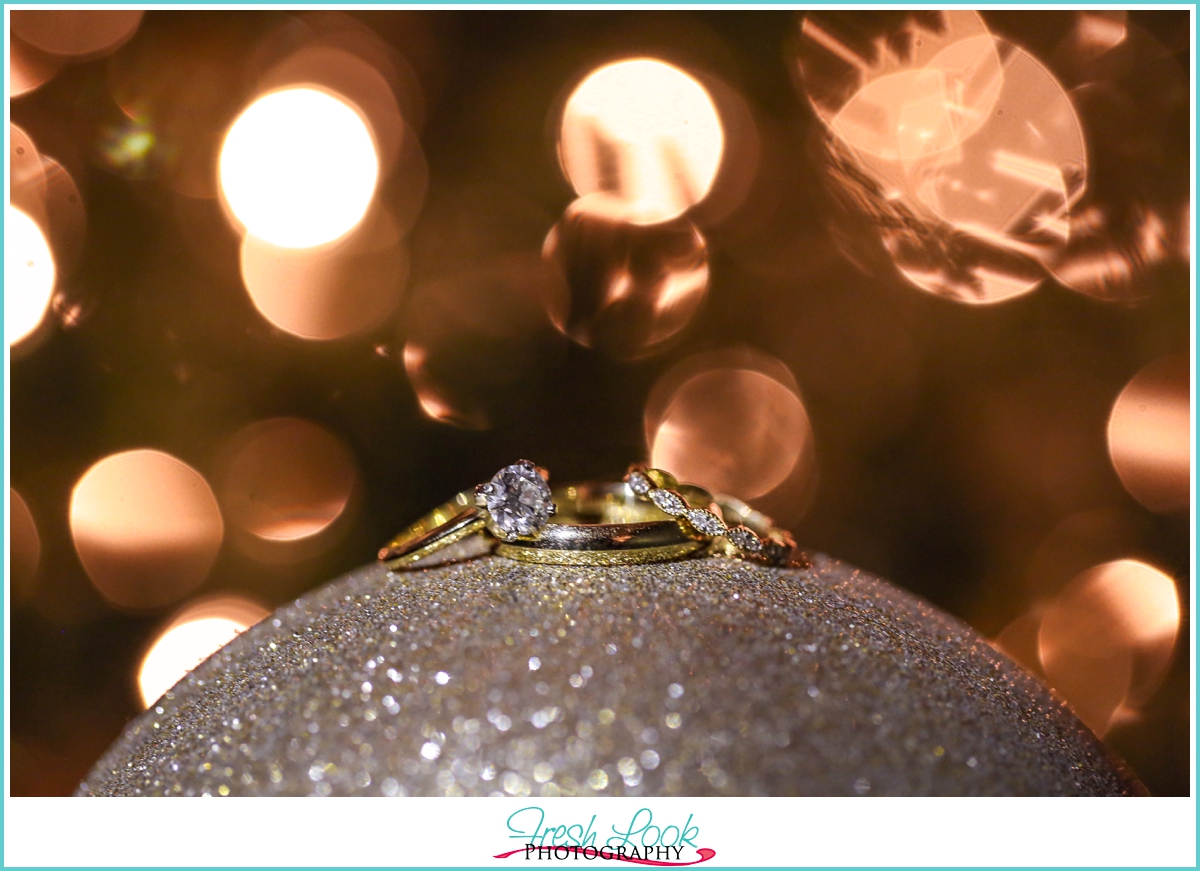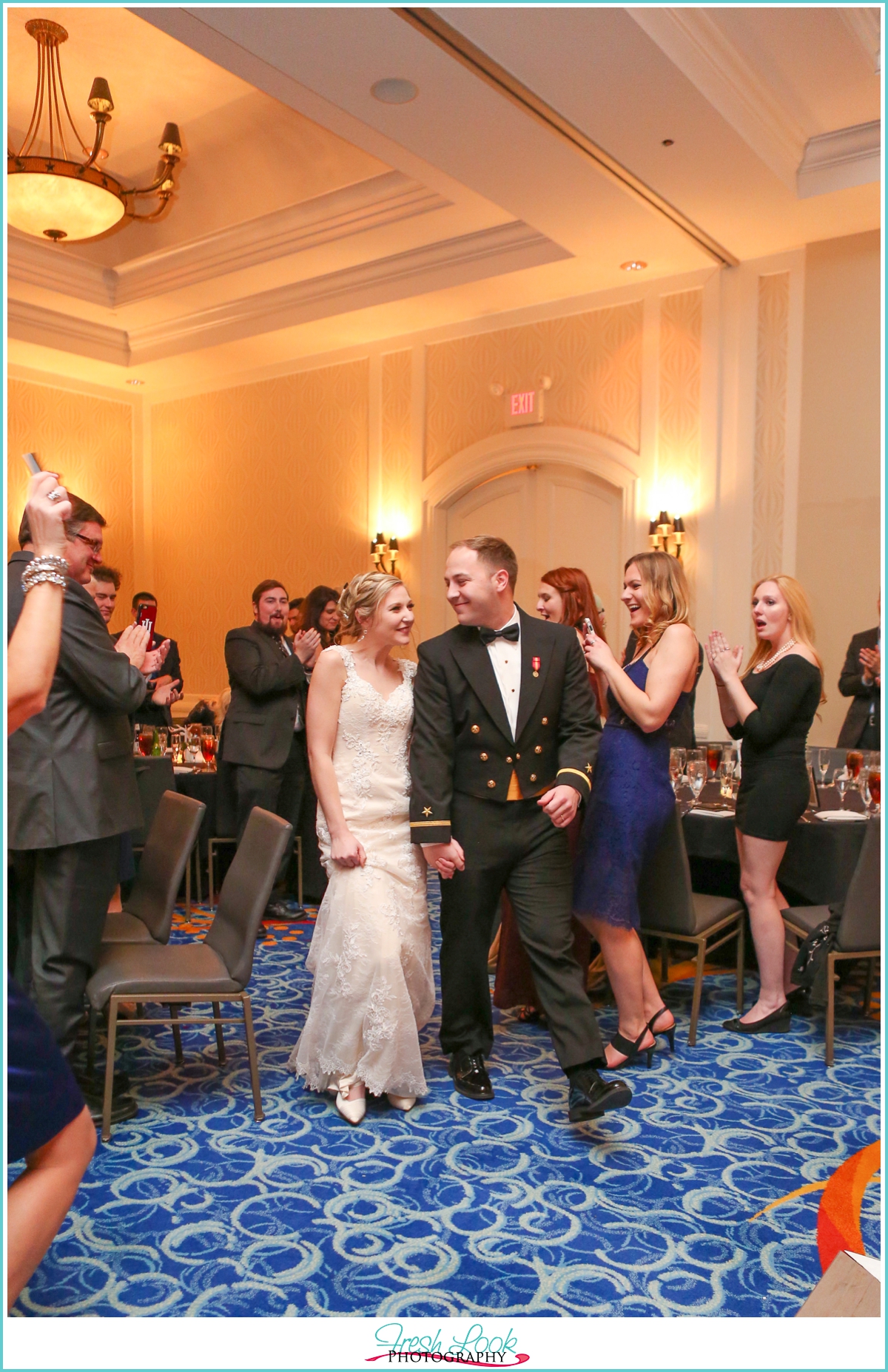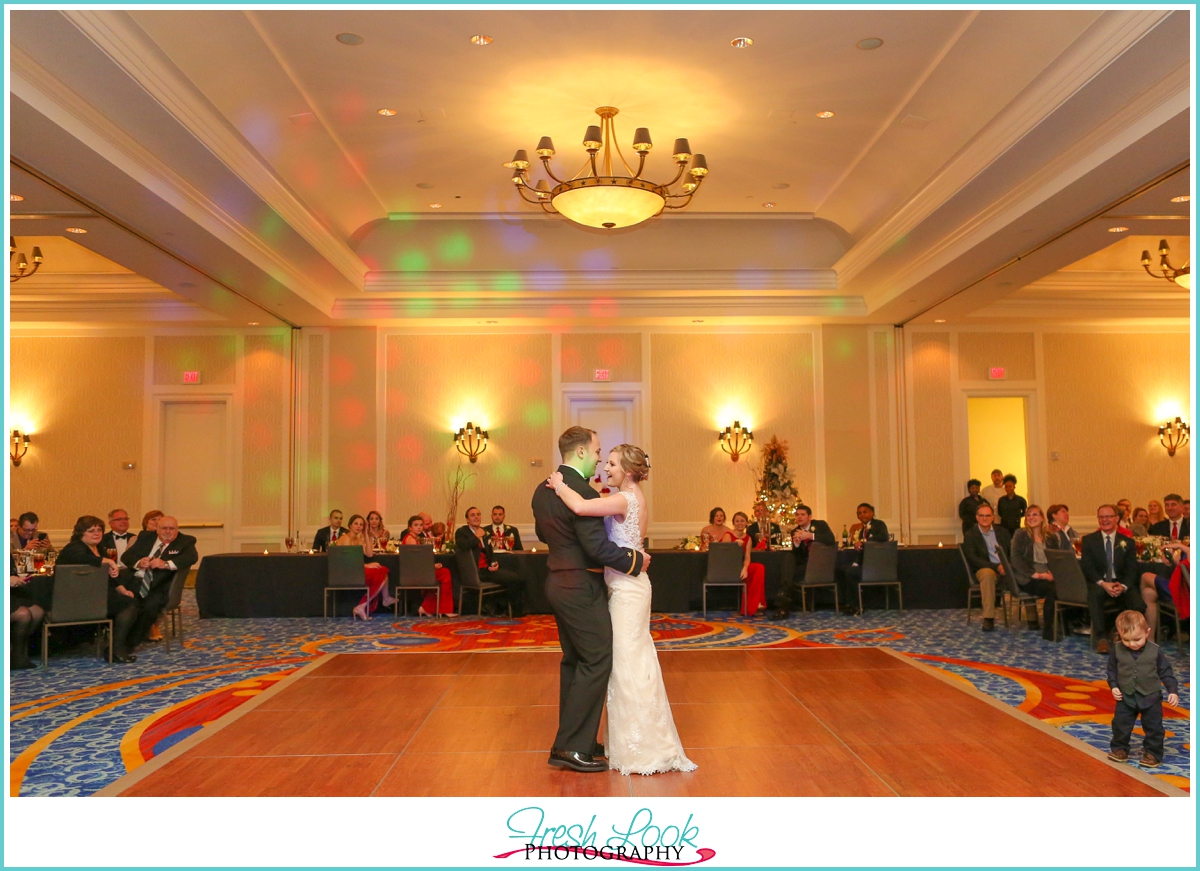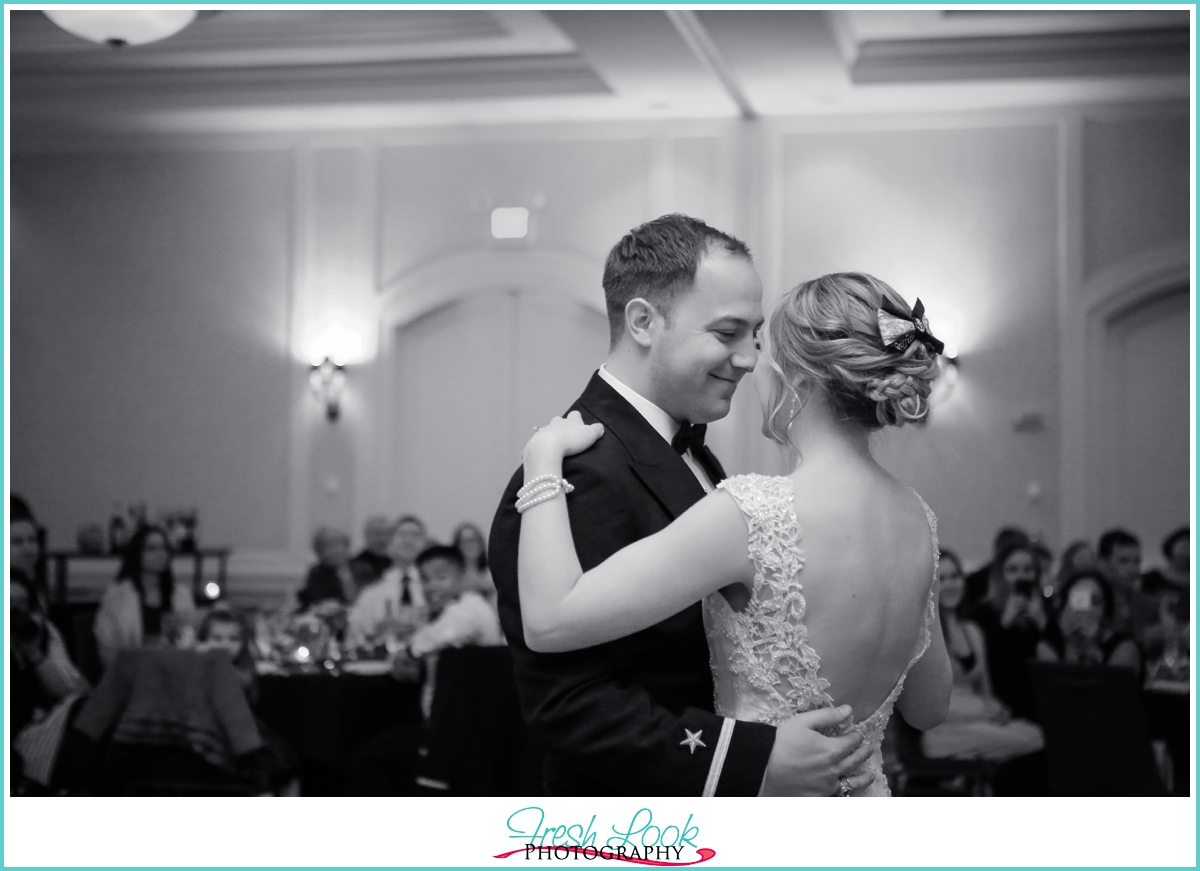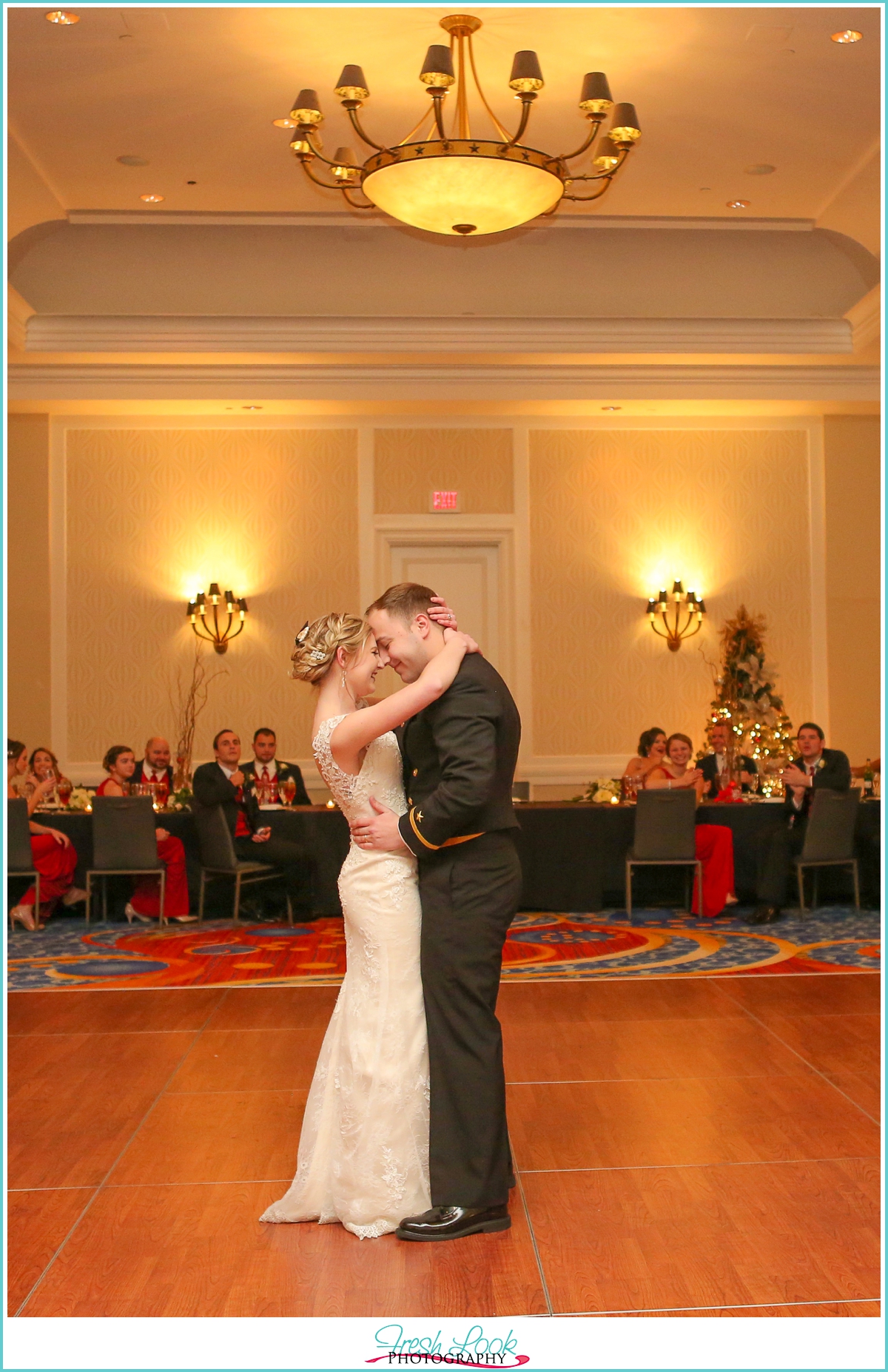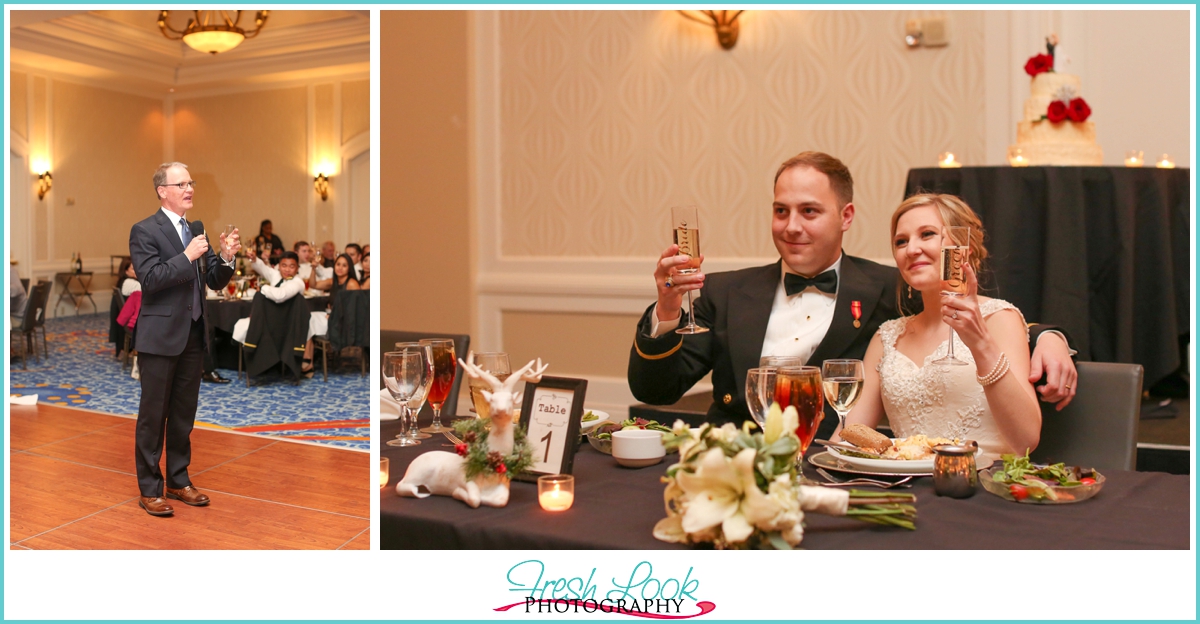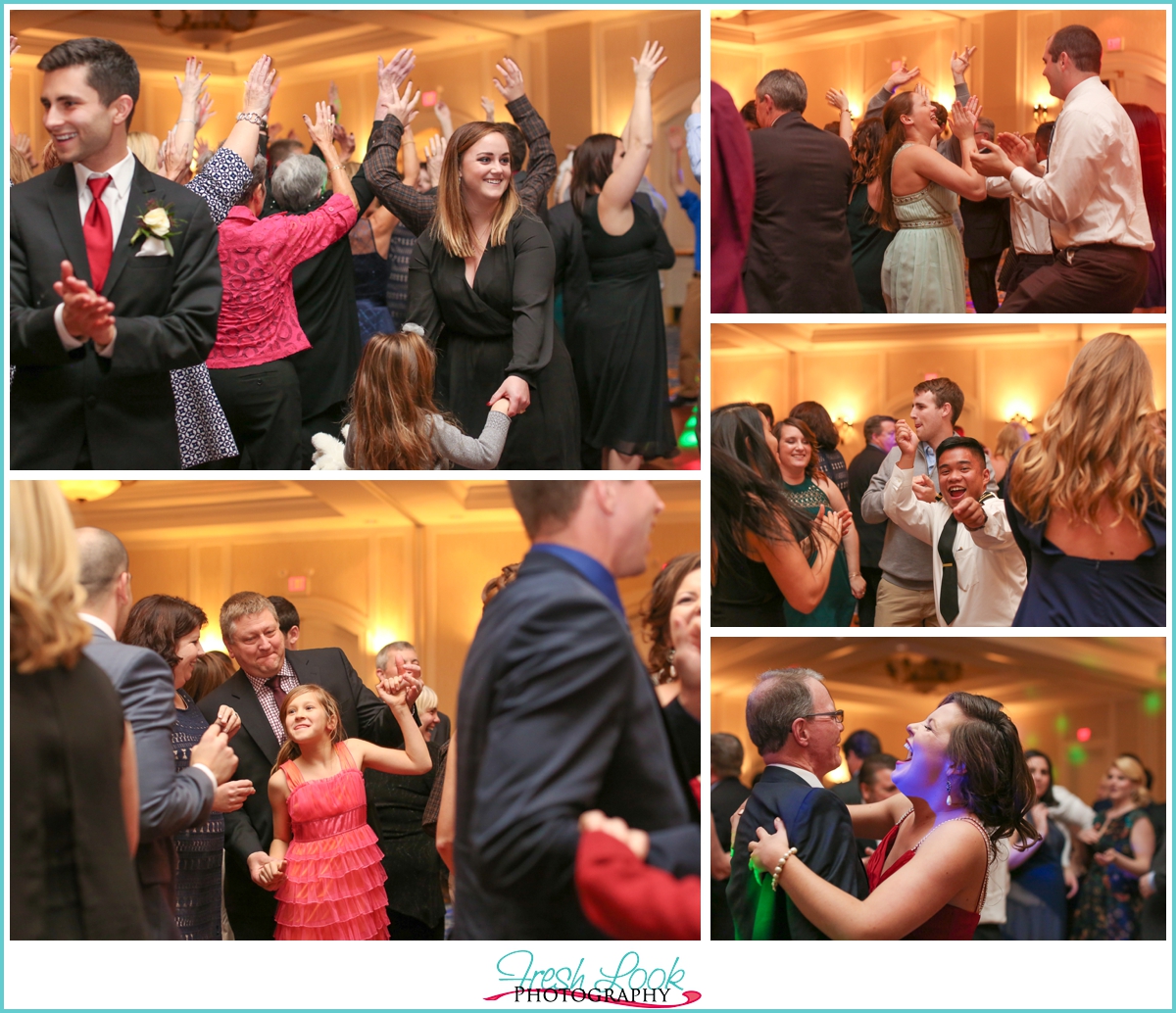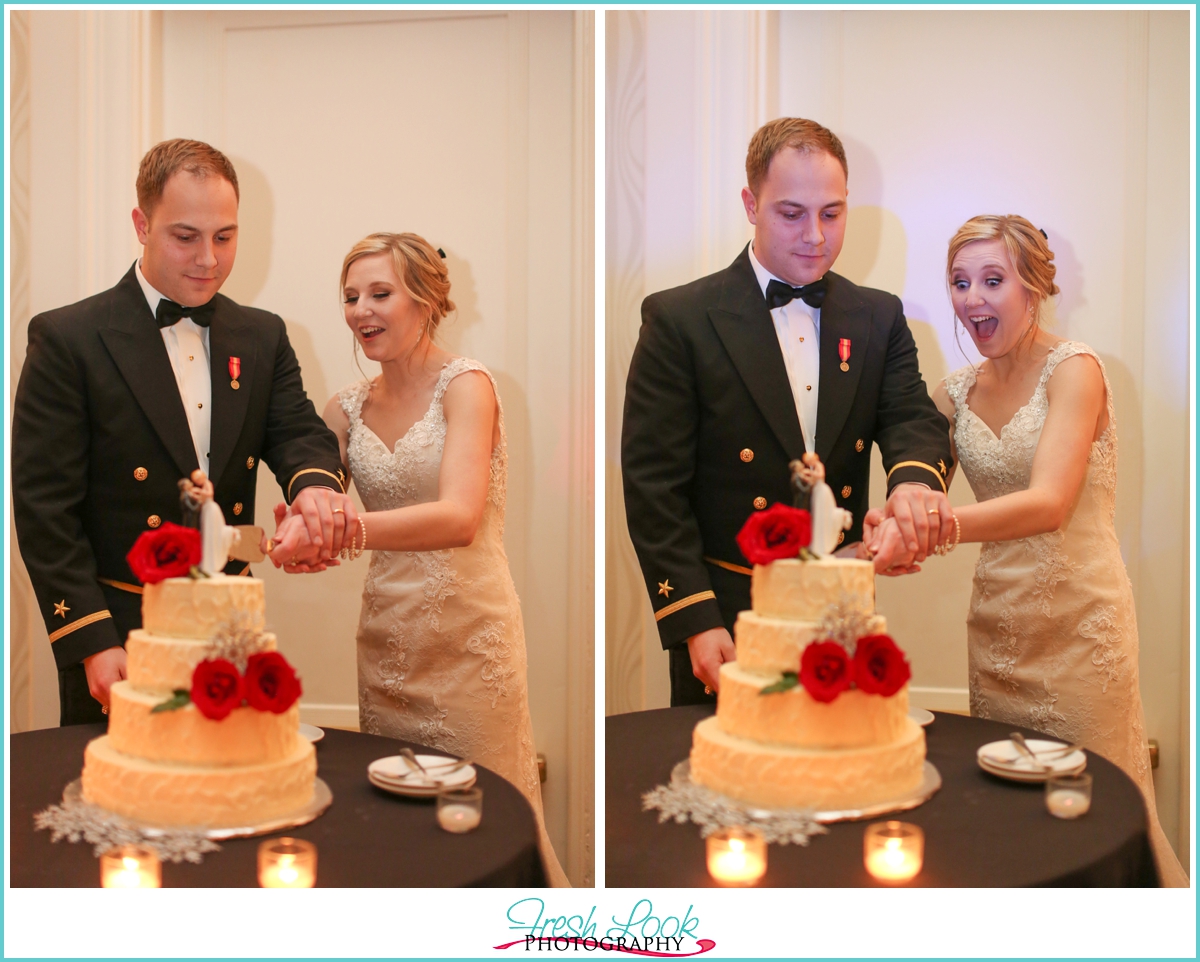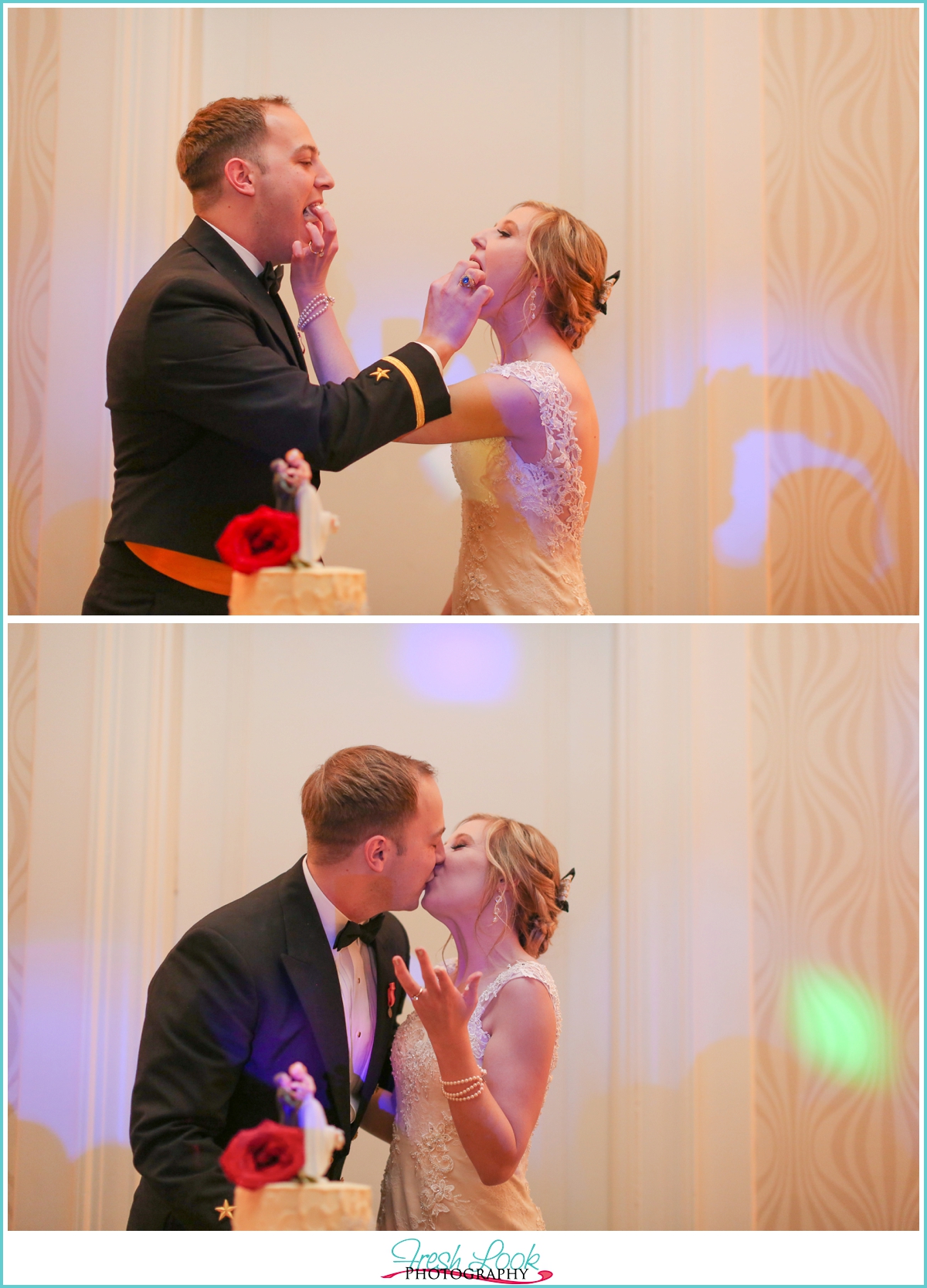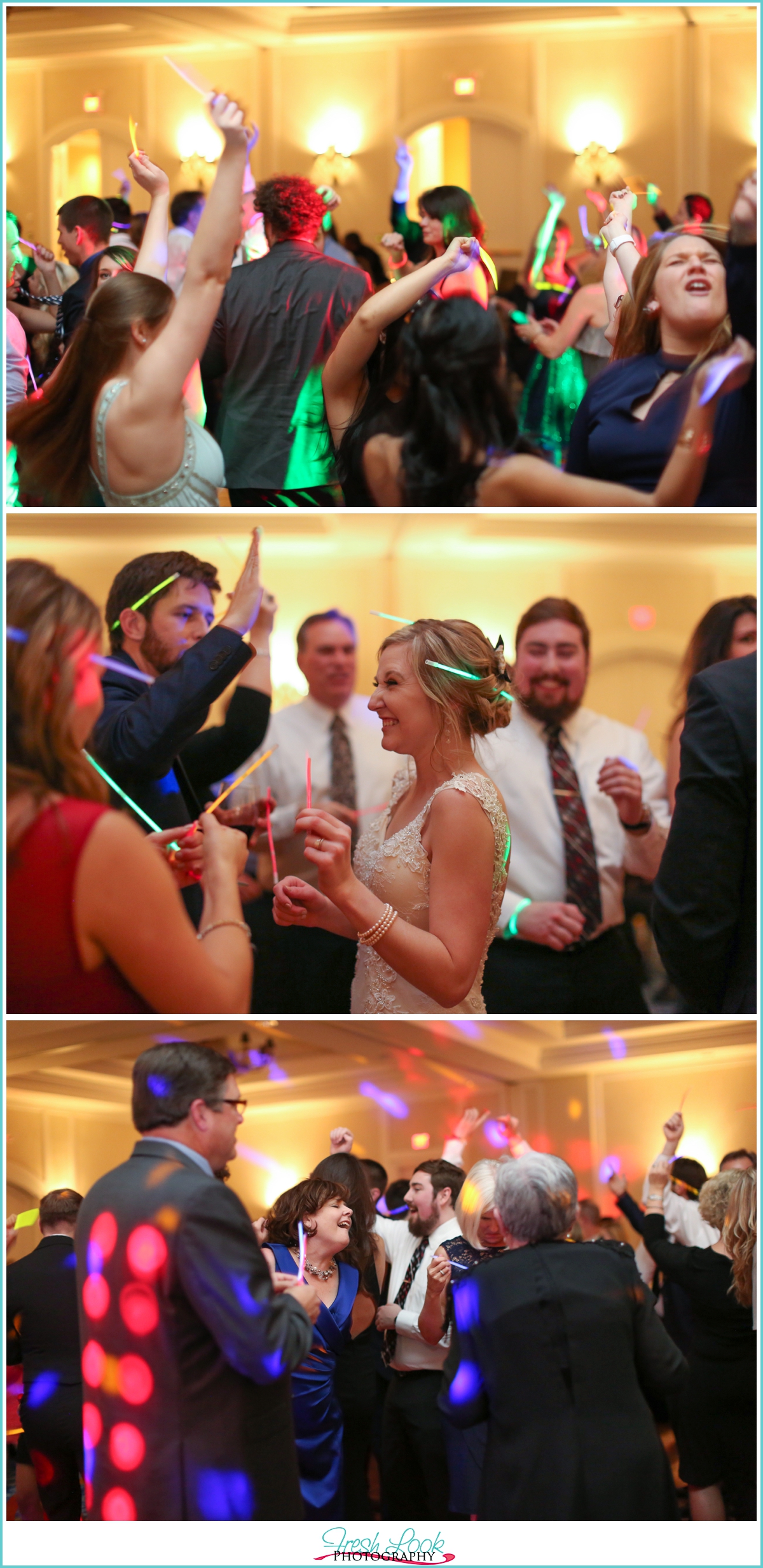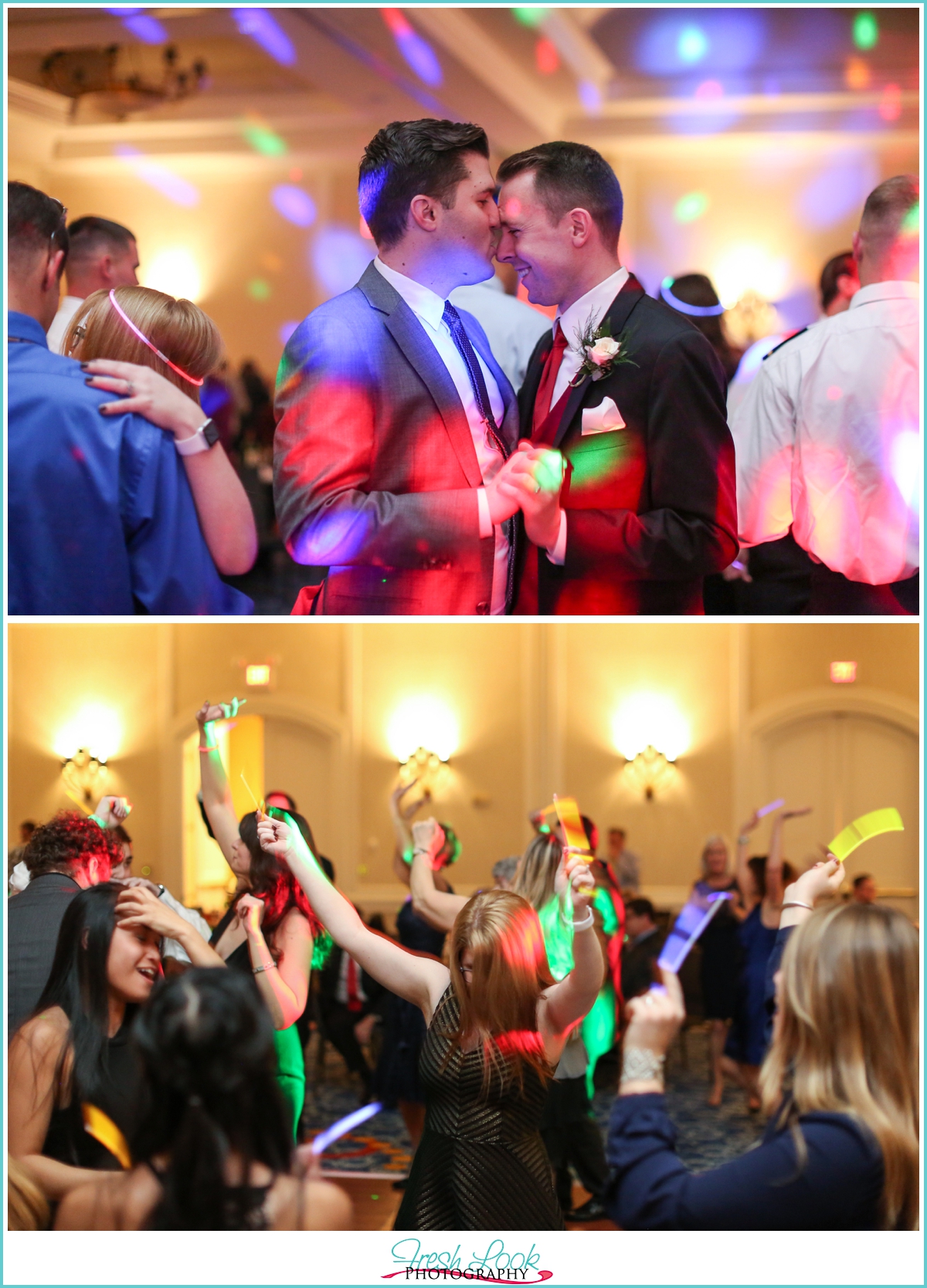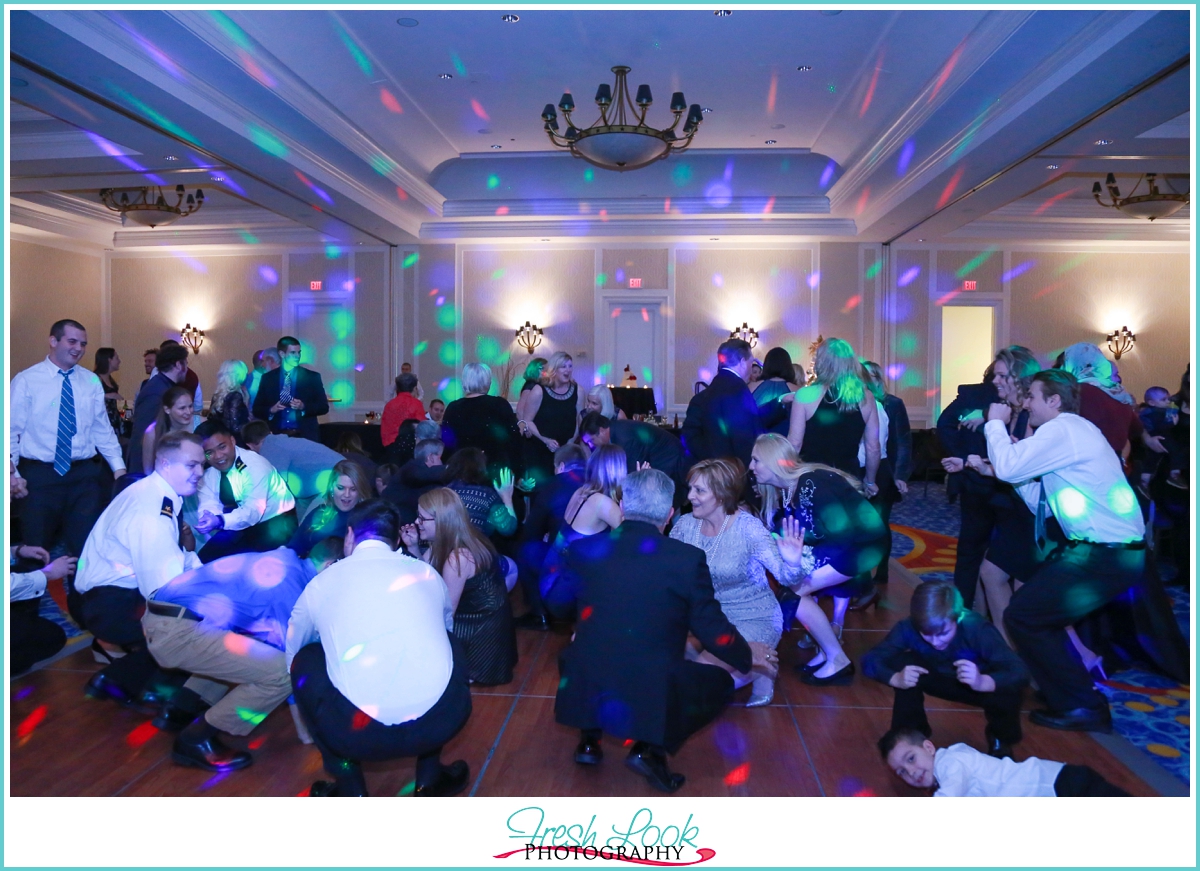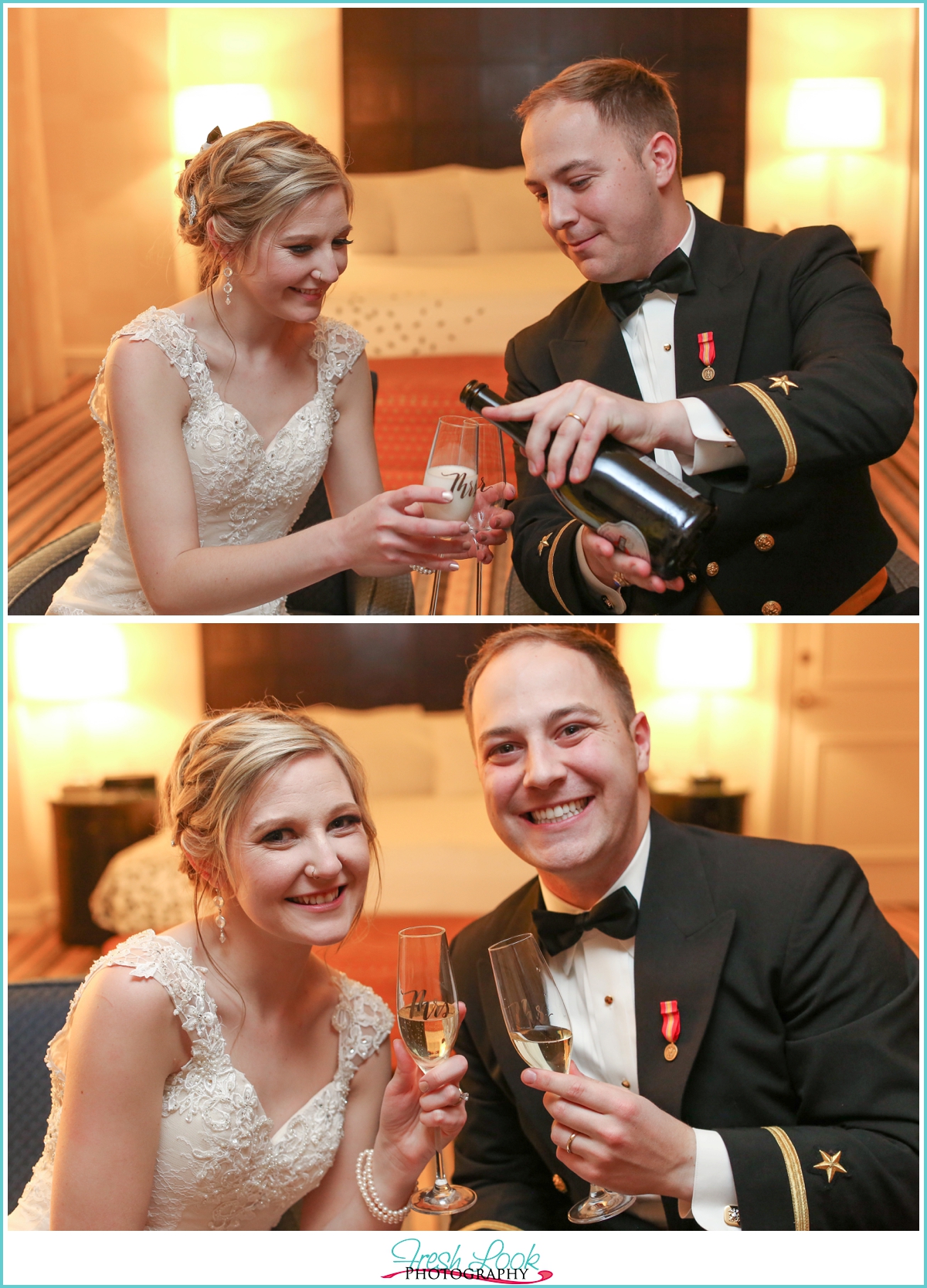 VENDORS: Ceremony Venue – Saint Therese Catholic Church | Reception Venue & Catering – Portsmouth Renaissance Hotel | Bridal Gown – Alfred Angelo | Bridesmaids Gowns –  David's Bridal | Groom and Groomsmen Suits – Men's Wearhouse | Hairstyling – Shaelynn with Nicholas Carinci | Makeup – Alana with with Nicholas Carinci | Florist – Norfolk Florist | DJ – Roger with Astro Entertainment | Wedding Cake – Family Friend | Wedding Stationery – Vistaprint |