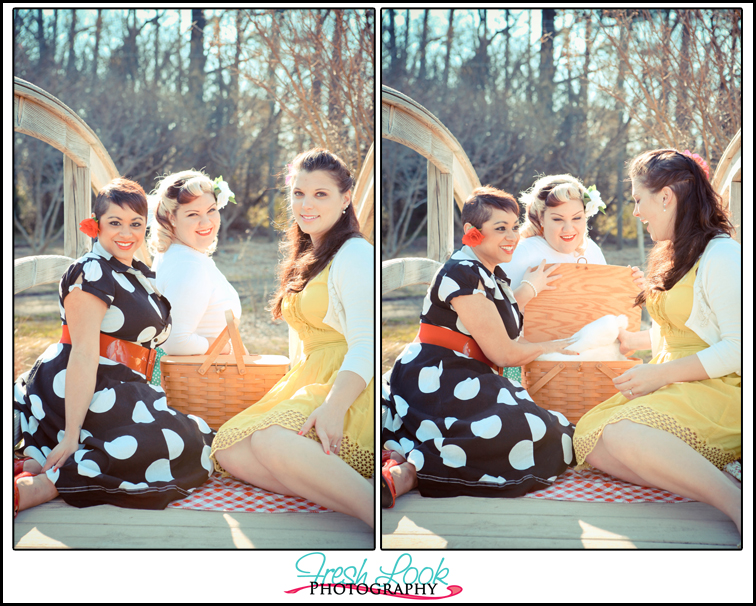 I love getting outside and photographing in the gardens, because it is so beautiful, especially with all the new greenery we have coming up due to spring! So when a fellow photographer (with Melissa Christina Photography) invited me to come and do a session to help benefit the Pinup Angels, an organization that raises money to send care packages to our troops overseas, I was on board instantly! I loved the garden pinup party theme that was decided on, and it couldn't have worked better, especially with the little "Peter Rabbit" garden area!
The fun kept coming!
I had such an awesome time with the fabulous models we had that day: Tory, Erin and Tiana! They were super easy to work with, had a great attitude (despite the low temperatures and chilly wind!), and came ready with ideas and poses of their own (always an awesome thing for the photographer 😀 ). Plus, how can you not love these awesome chickadees who are helping do what they can for our troops overseas: I'd say it's a win!
Thank you Melissa for including me in this little project, and I hope that we're able to work together again soon!