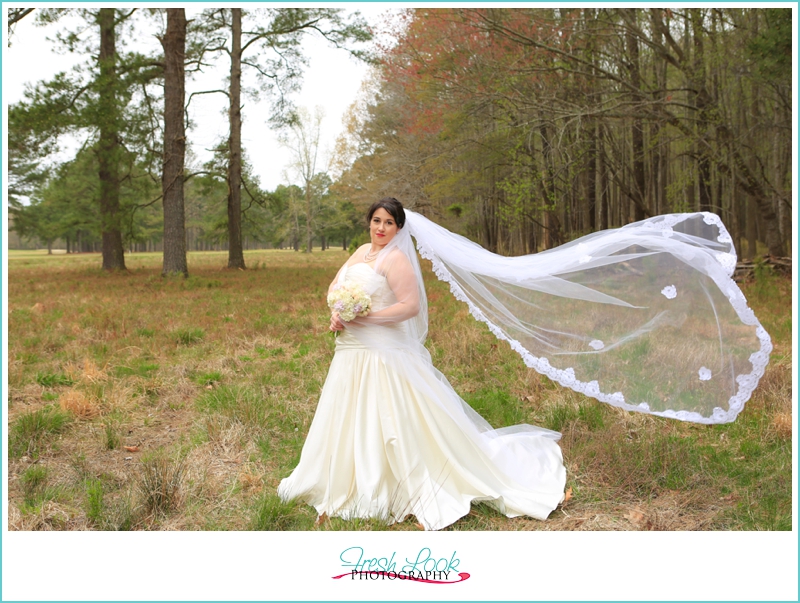 Your wedding day is a once in a lifetime event, but the day can go by so quickly that it's hard to make time for all that you want to do. That's why it's such a great excuse to make things all about you and get some pictures done before the wedding! Whether you have modern, striking images, or opt for beautifully classic bridal portraits there is no wrong way to get gussied up and take some time to focus on being a gorgeous bride-to-be!
Beautifully Classic Bridal Portraits
Meghan and Andy just tied the knot on Saturday, so I can FINALLY share the exquisite images we were able to capture at her bridal session  at the beginning of April.
For those that don't know, the weather here in Virginia Beach is notorious for being unpredictable. On the day that we did these pictures, it was under 40 degrees (quite chilly!) and then the next day it was 80 degrees… I couldn't make this up if I wanted to! But under her layers of satin and tulle, Meghan was warm and definitely rocked out her amazing session.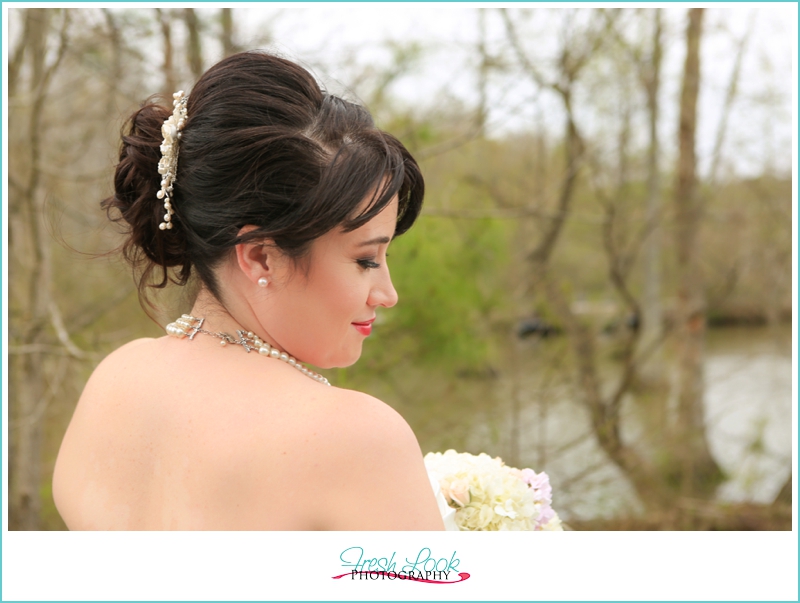 With the advent of Pinterest, most people think that in order to have amazing pictures, you need lots of props, or a "thing" to make your photo shoot special. But Meghan proves that all you need to create beautifully classic bridal portraits is your wedding dress, a gorgeous bouquet from Palette of Petals, and a killer 1,000-watt smile!
Meghan, it was truly a pleasure to be able to capture such special moments for you and help make you feel just as beautiful as we all know that you are. Love you bunches and wishing you and Claire-bear nothing but happiness as you start this new chapter of your lives.