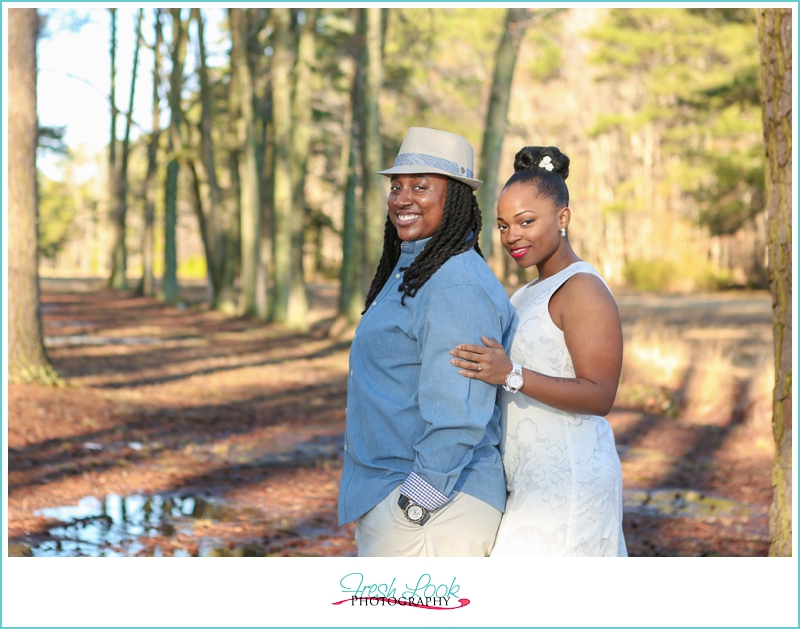 Getting engaged brings with it so many new things: a new title of fiancée, setting a date, planning for the big day, and (most importantly) figuring out what you're going to wear for the wedding! It's easy to lose sight of what really matters: the fact that, at the end of the day, you two will be legally bound to each other for the rest of your lives. Wow! That is so powerful!!! I'm not saying that all the other stuff isn't important, but because it's so easy to get lost in all the "fluff", I can't recommend engagement shoots to my clients highly enough!
Getting Engaged
I've said it before, when you make time after getting engaged to do a photo shoot with the one you love, it'll do wonders for you both! Not only will you get some amazing pictures of the two of you, but it also gives you a chance to slow down before the wedding and just focus on loving each other!
For Jada and Tay, this came naturally and easy! These two lovelies showed up with smiles on their faces and joy in their hearts and that just exploded through every picture that we took. In the movie When Harry Met Sally, they said "When you realize you want to spend the rest of your life with somebody, you want the rest of your life to start as soon as possible!" For Jada and Tay, they are over the moon for each other and this quote is definitely applicable because they have found the one who makes their heart happy.
Ladies, I wish you so much love and joy on your wedding day (that's quickly approaching!) in August. I know that you will have many many years of happiness and laughter together and that life will be nothing when matched against you two!