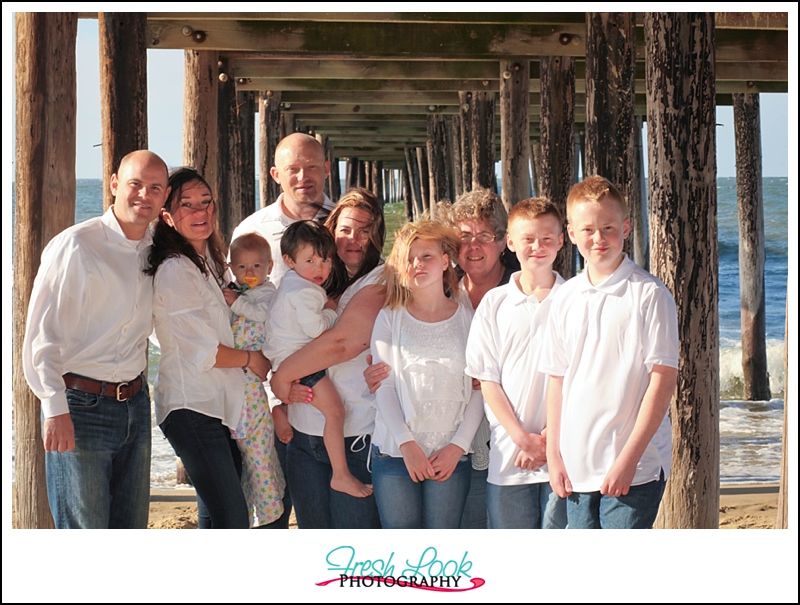 When you envision a beach family session, the photo above isn't necessarily what would first come to mind! When we scheduled this session, it was set for the end of April. Not necessarily the warmest time of year in Virginia Beach, but none of us had any idea the temperatures we were in for that evening! I think it topped out around 60-ish degrees, which isn't necessarily that cold, but the wind was ridiculous and made it feel SO much colder!!!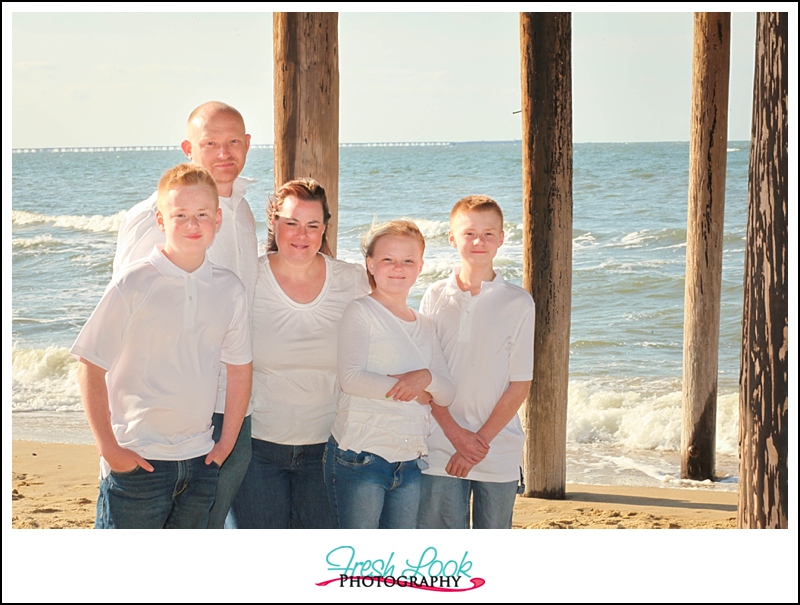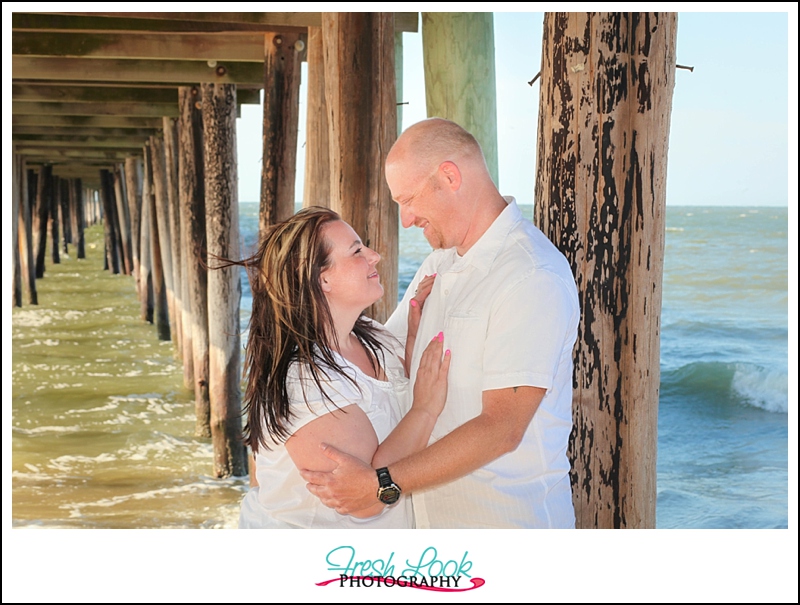 But this family was committed to getting photos done, so after freezing our bums off in the weather, we decided to take this beach family session indoors to a place where the wind wouldn't be so harsh!
I couldn't have asked for a more fun backdrop!!! The teal walls really helped the family's outfits POP, and all the awesome fishie mural didn't hurt either! It was a little difficult getting the kids attention though because directly behind me was an arcade and to the kids, I know that was a much more appealing option that smiling for the camera! But everyone did an awesome job, and we even managed to get some adorable smiles from the littles members of the family!

Thank you guys so much for being an awesome bunch! One of the best compliments I have gotten was from Marty (the gentleman all the way to the left in the last picture) and he said that I was like family <3 That really made my heart melt!!! I love getting to know and interact with all my families, but especially with this wonderful group! You guys are amazing, thank you for sharing your families with me!