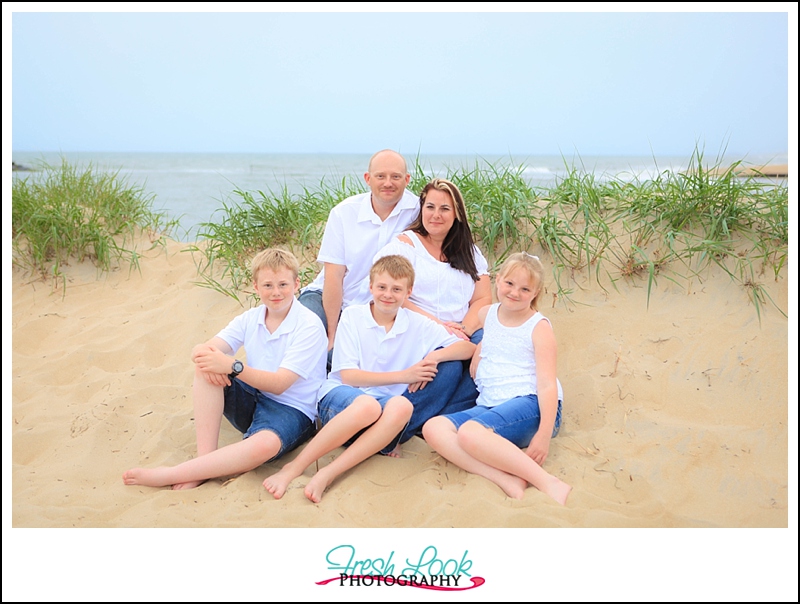 The last time I had the Baker family in front of my camera, it was the entire clan, and it was a pretty miserable day for a beach photo shoot (check it out HERE).
When Chrissy scheduled her session to have her family done at the oceanfront, I was thinking, "Cool! There's no way we can have another bad beach photo shoot!" Little did I know… 😉 Now, to be fair, it wasn't super windy or freezing like at the last shoot, but there was the threat of rain the entire session. A few times it started sprinkling and all I know we were all just praying that the rain would hold off for just a few more pictures!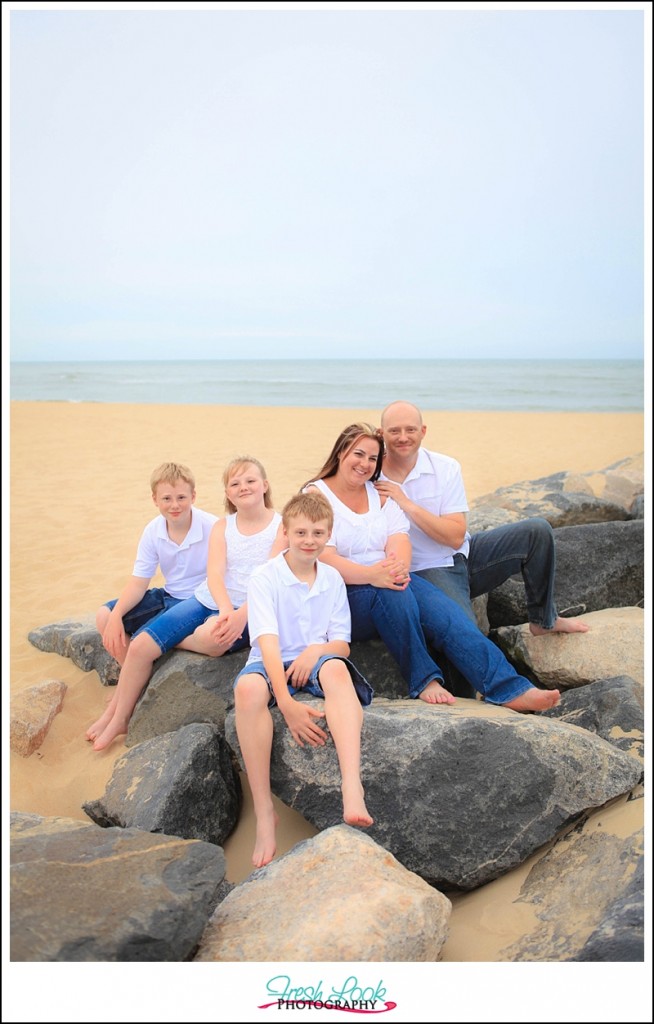 I've known Chrissy for quite a while, she's watched my babies and seen them grow into little people, and I've photographed for her a few times. But this session was extra special because it was the last time I will be able to photograph their sweet family for a while. Marty, her hubby, is in the Navy and just got stationed in Japan for his next tour, so the whole family is packing up and moving overseas for a few years!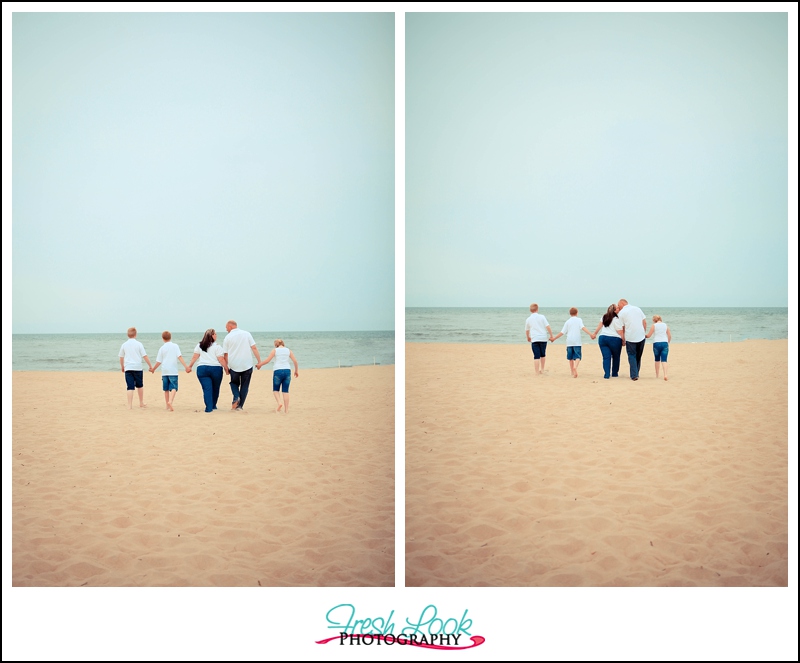 Even though the Baker family won't be here in Virginia Beach anymore, I really hope that when they look through their photo album or see the beautiful canvas' on their walls, that they remember all the good times living here in Virginia and it will give them a little slice of happiness! Remember guys, deployments don't last forever and when you come home we will be sure to do another photo shoot to celebrate!!!