It was a cold, blustery day, especially compared to the day before (where temperatures had reached almost 65!), and family and friends were gathered to welcome home sailors of the submarine USS Scranton (SSN 756). Loved ones enjoyed a long-awaited reunion on Pier 3 of Naval Station Norfolk after the boat returned from a seven-month deployment on January 13. The sub and crew logged more than 40,000 nautical miles during its deployment (visiting ports in Portugal, United Arab Emirates, Spain and Diego Garcia) and got to see quite a few sights while they were gone, but none were more welcome than their spouse waiting to greet them on the pier.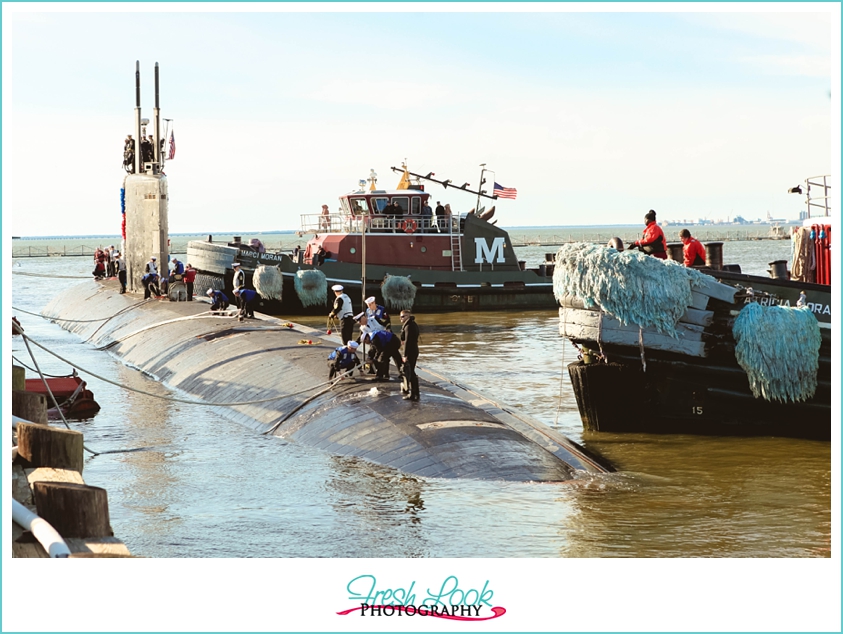 But I'm sure that no one was more excited than Shay was to welcome her man Chaz home! This was their first deployment together, and Shay said that 7 months is quite long enough to be separated! Even though she was able to do an Already Gone session and get pictures to give Chaz, we all know that there is absolutely no substitute for holding your loved ones in your arms! So we waited on the pier together all afternoon. 
The returning crew raising and saluting the American flag!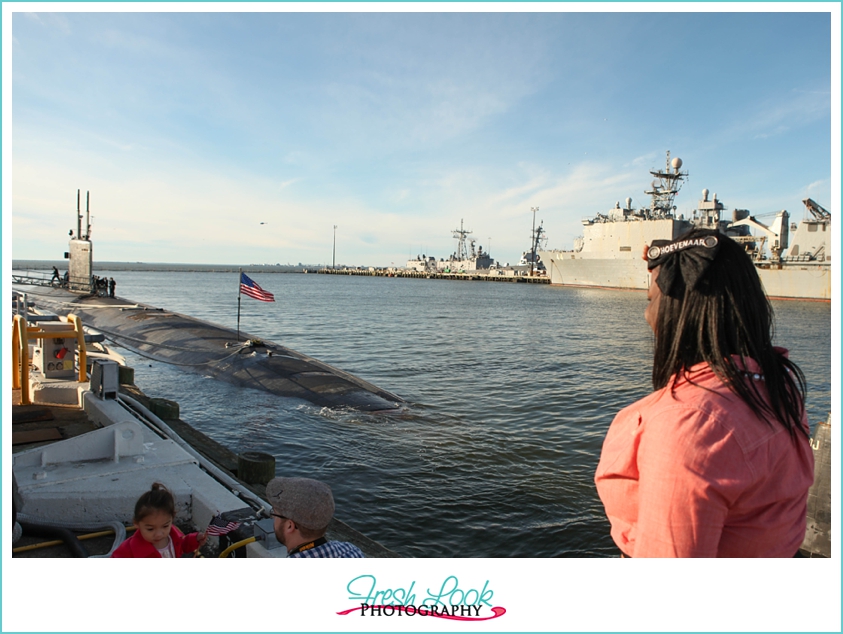 Shay waiting (not so) patiently for her sailor to get off the submarine!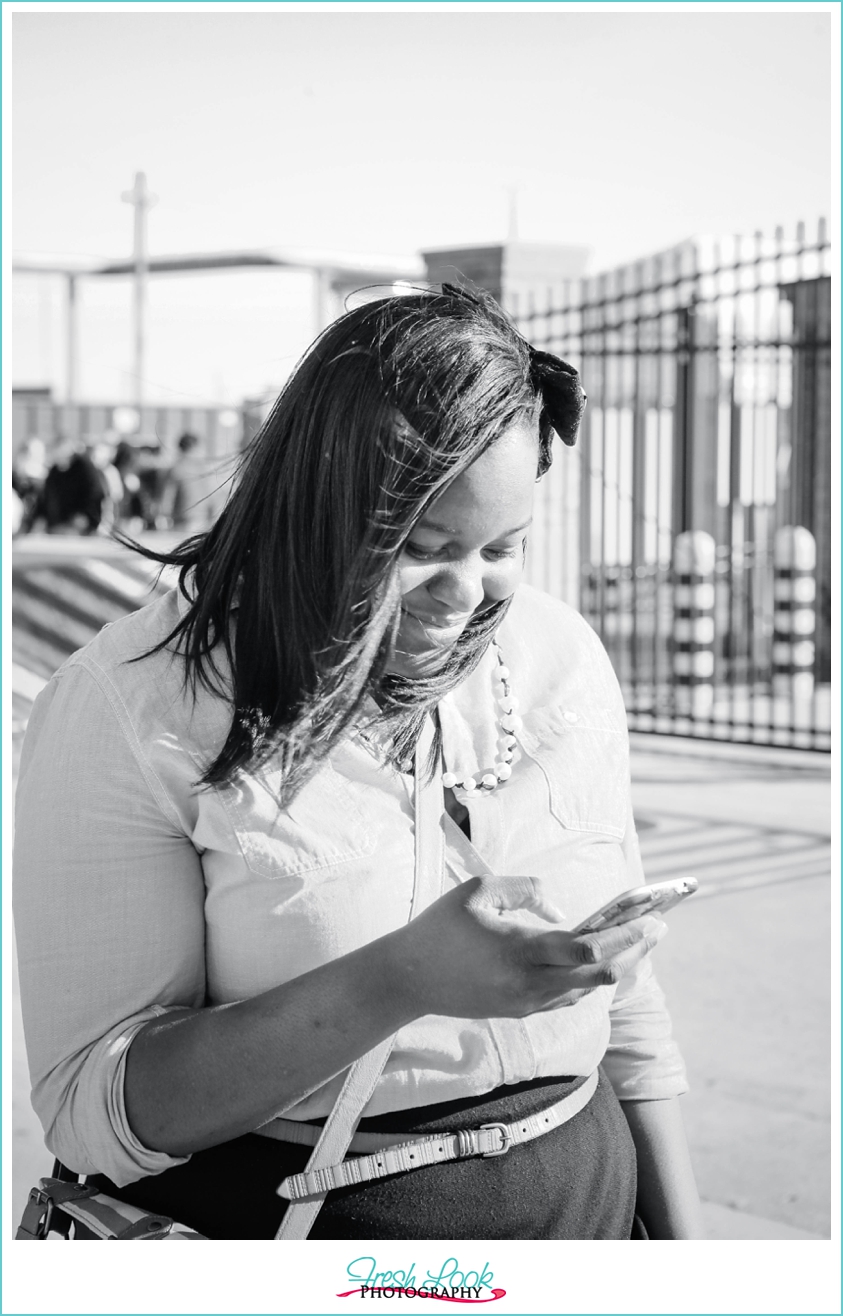 Checking the phone again to see if he's messaged yet!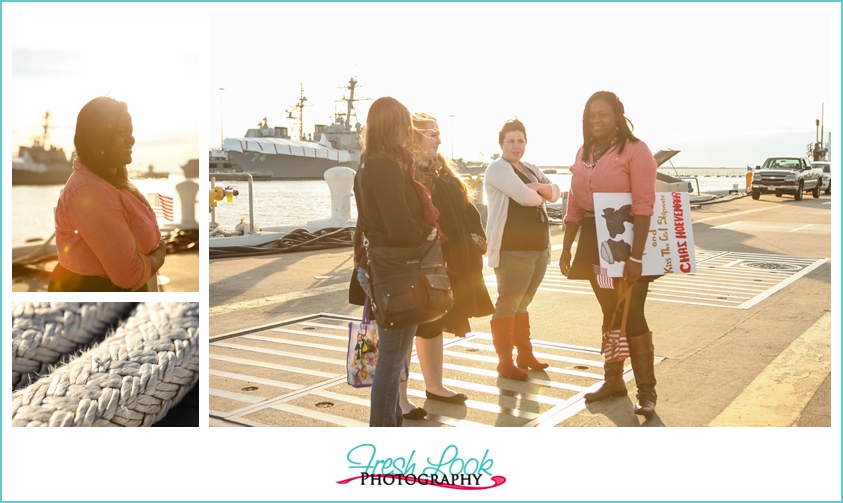 Shay waited, and waited… and waited. She arrived on the pier around noon so she would be one of the first ones to see the ship when it arrived. Unfortunately Chaz had to take care of a few things on the submarine, so he was literally the last one off the boat.
But that made it all more more worth it when Shay finally caught sight of him walking down that gangplank to come home to her!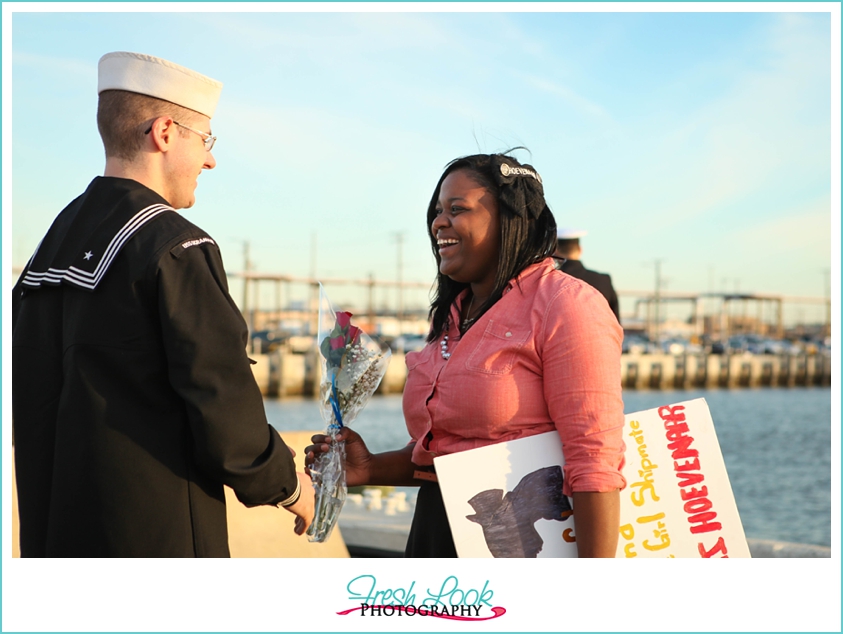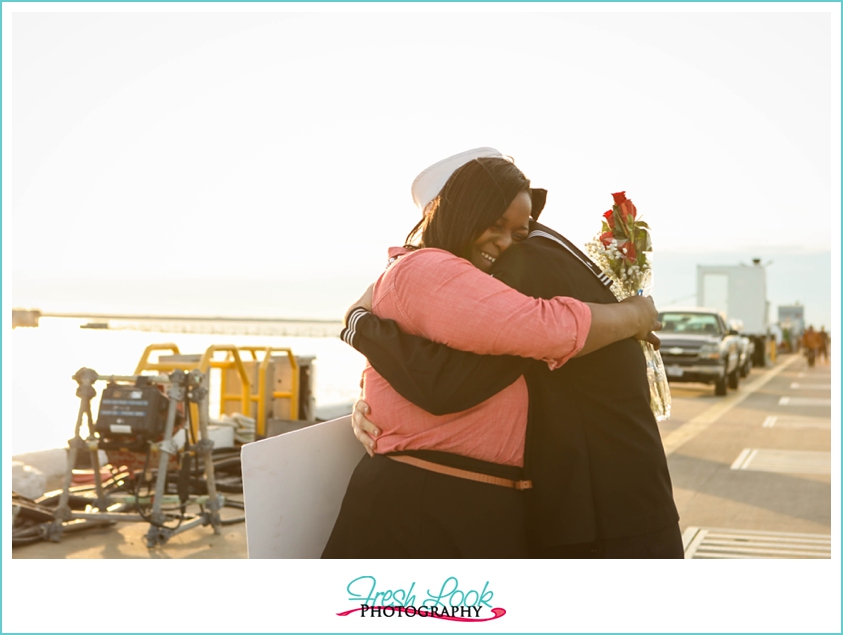 Shay and Chaz, thank you for choosing me to be a part of your journey! I know that you two will have an amazing life and that no matter what the military throws at you, it will only make you stronger.