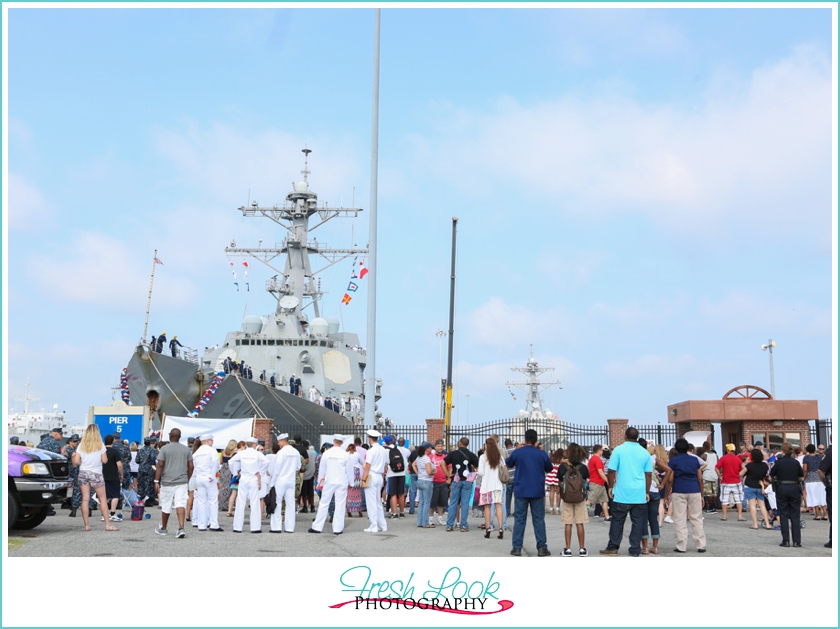 There will always be certain things that make me tear up: watching Armageddon (specifically the part where he says goodbye to his daughter); at weddings when the couple shares wedding vows with their children as well as each other; and military homecomings. Being involved with the military my whole life, it has really given me a heart for those spouses who want nothing more than to have the one they love come walking off that ship into their waiting arms! That's why I was super excited to photograph for Khrystian and Dwain at the USS Nitze Homecoming last month.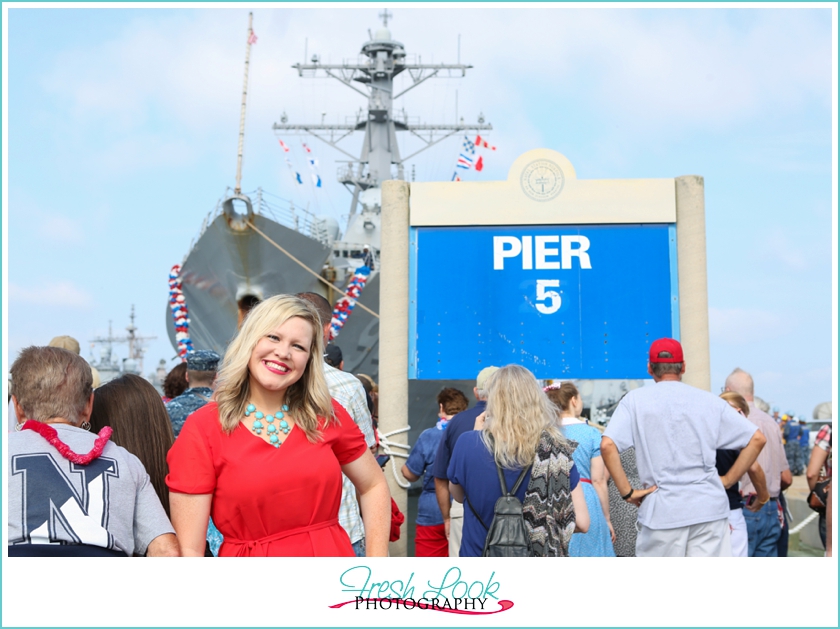 Khrystian was looking absolutely stunning on the pier as she waiting for her hubby, despite record high temps that day!
It's always a game: can you find your significant other on the railings?!
A quick lipstick touchup before heading to go find her husband on the ship!
I had the pleasure of working with these two lovebirds last fall, when we did their pre-deployment session (and it was so flippin gorgeous!!!), so knowing them and their story only made homecoming that much more special. 
That moment that every military wife hopes and prays for: finally being reunited with the one they love after deployment is over.
"There is nothing quite like being wrapped in his arms, it was one of the things that I missed most while he was gone."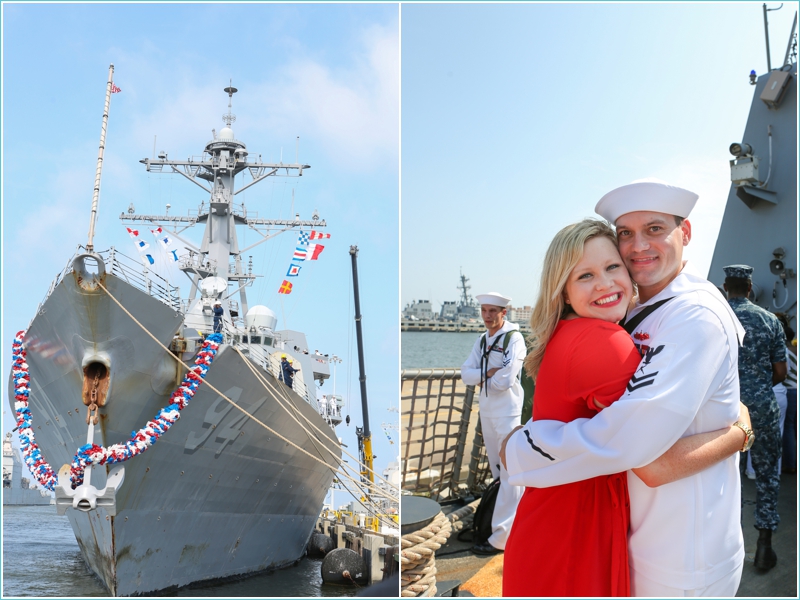 Khrystian and Dwain, thank you for allowing me to come along for this adventure with you and getting to share in some of the most precious moments between the two of you. I can't wait to do more photo sessions in the future, and wish you both nothing but the best things in life!