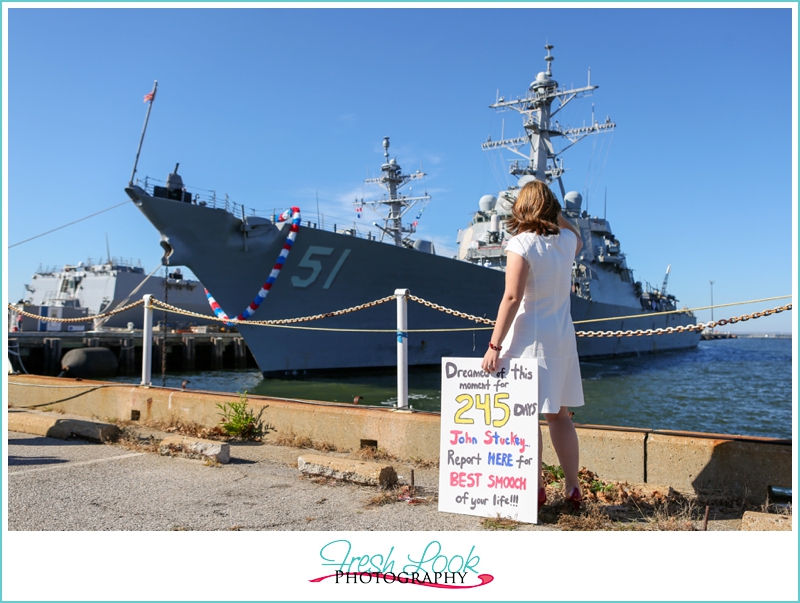 There is nothing quite like the air of excitement that is present at a military homecoming, especially one that takes place pier side with hundreds (sometimes thousands!) of people straining to catch a glimpse of the one they love. Deployments are getting longer and longer these days, with the USS Arleigh Burke having been gone for an 8 month deployment to the middle east.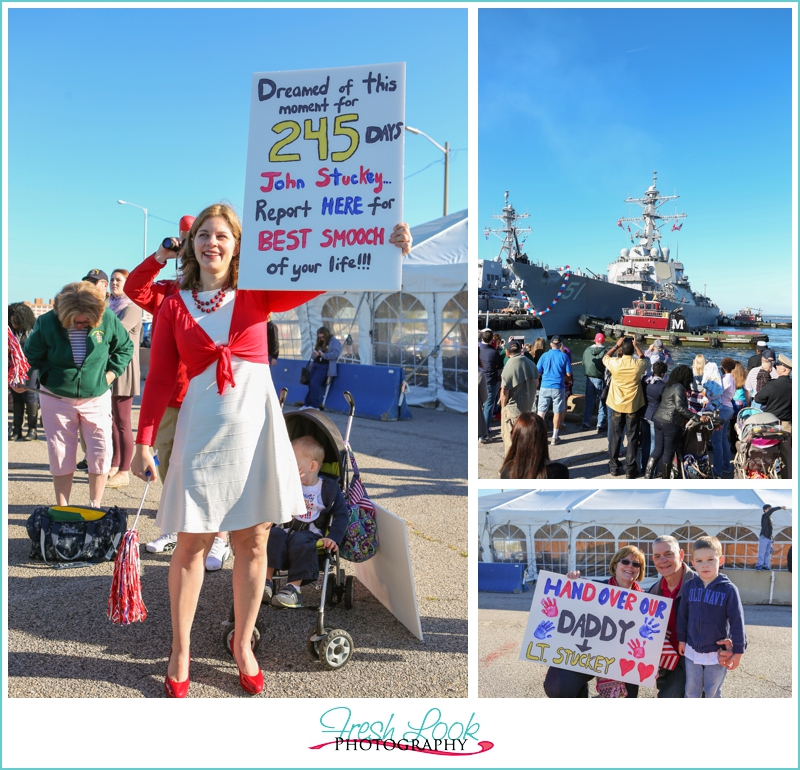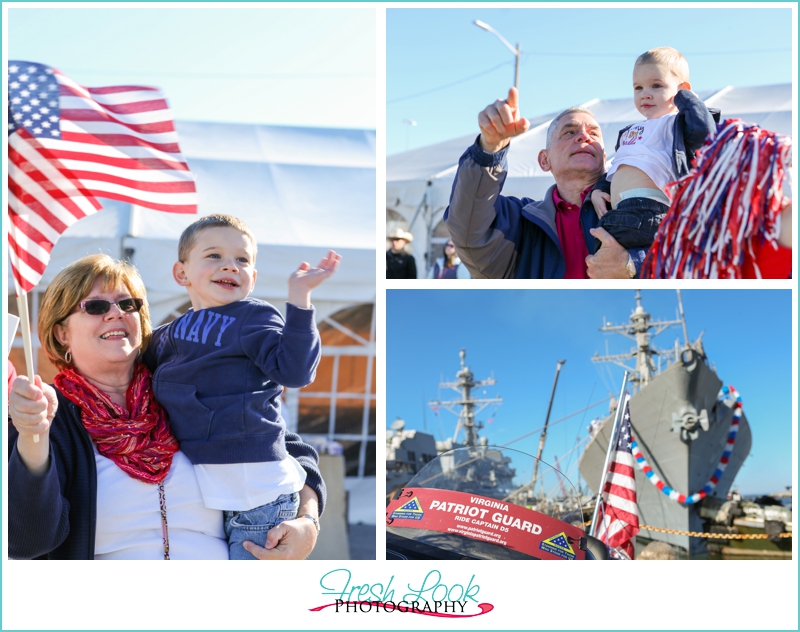 USS Arleigh Burke
It was awesome to be able to stand with the Stuckey family as they waited for daddy to get off the boat from that long deployment! Not only was Rachel there with their two adorable little boys, but John's parents were able to come down to welcome their returning son home as well. Aawww! There were definitely more than a few happy tears that day!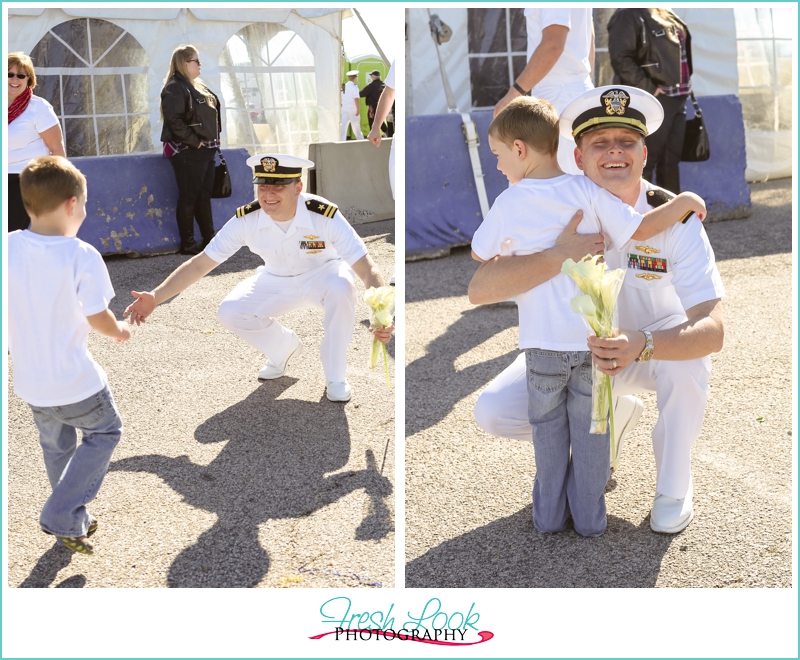 Getting to hug daddy for that first time after he gets home from deployment is always a bit of a tear jerker for me! It doesn't matter how many homecomings I photograph, you can't help but be moved by all the raw emotion and love!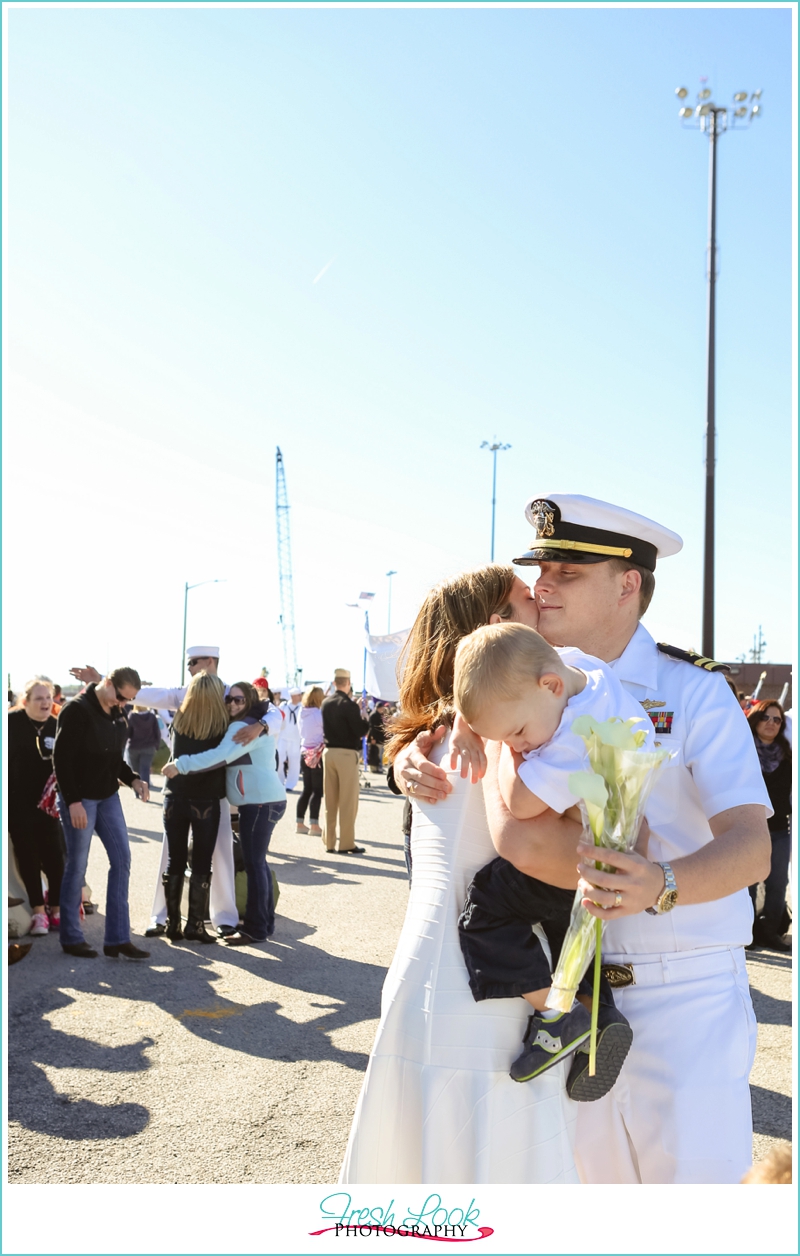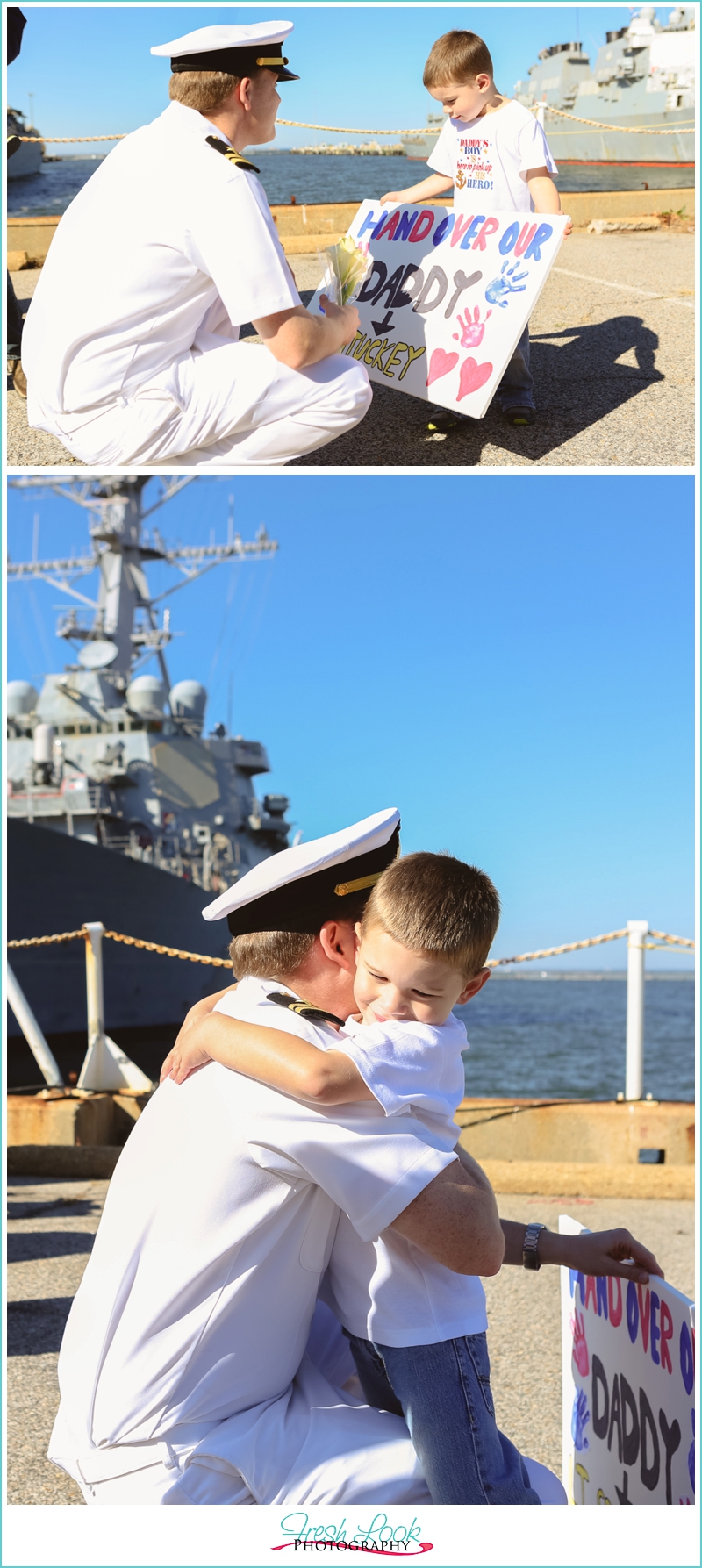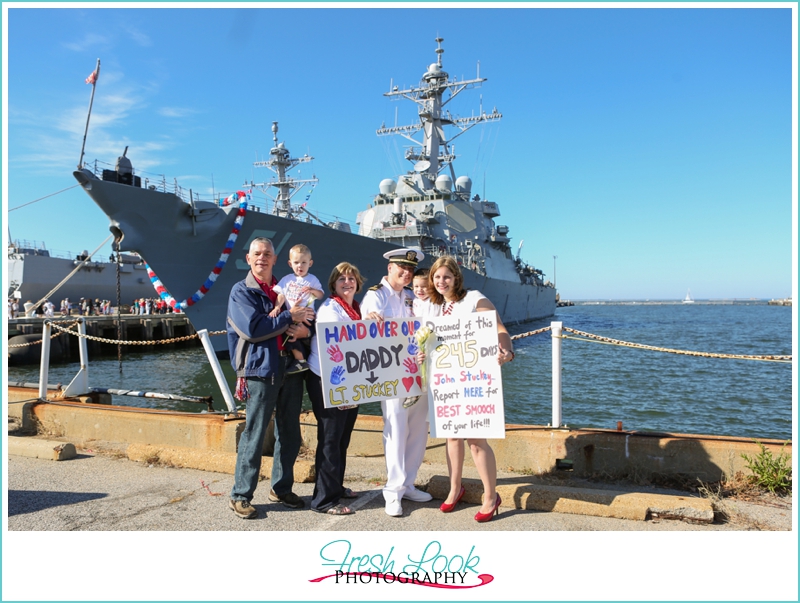 Hooray for deployment being over!!!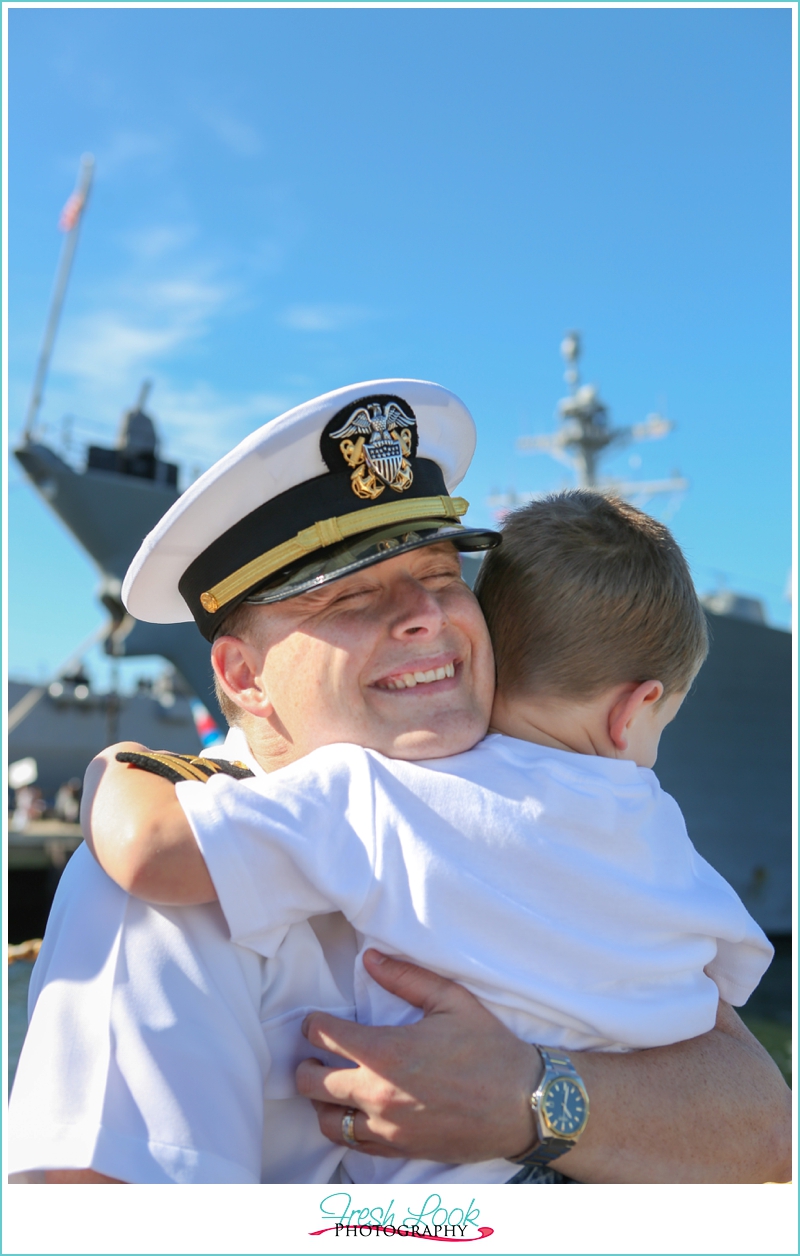 Rachel and John, thank you for allowing me the pleasure of getting to capture such a special moment for your family! I know that you are super happy to be reunited and a whole family again, and I hope that you all are well settled in Georgia! I wish you nothing but amazing things in the future and would be happy to photograph for you guys anytime you're back this way!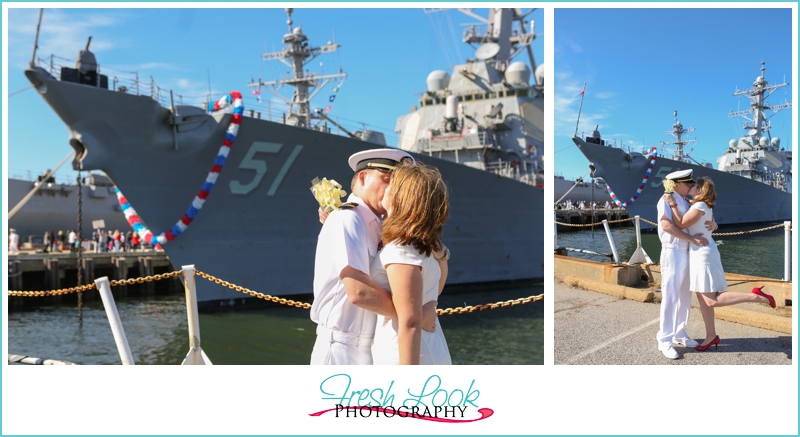 Gotta get that romantic foot pop (especially since Rachel was wearing some super hott red heels!)