The stylized wedding at MOCA… you've heard me talk about it for months now! That's why I am SOOOO excited to finally be sharing more gorgeous images from the stylized wedding workshop I taught at Virginia MOCA two weeks ago (wow, has it only been two weeks?!), and to shine a spotlight on some of the awesome vendors I was able to collaborate with and make this project a reality!!!
For those that may not know, in addition to running my kick awesome photography business, I also have the pleasure of teaching classes at MOCA and in April I taught a stylized wedding workshop. We dissected the wedding day and broke down the "must have" shots and how to be the best wedding photographer you can! Then we got to photograph a gorgeous set-up at an awesome venue!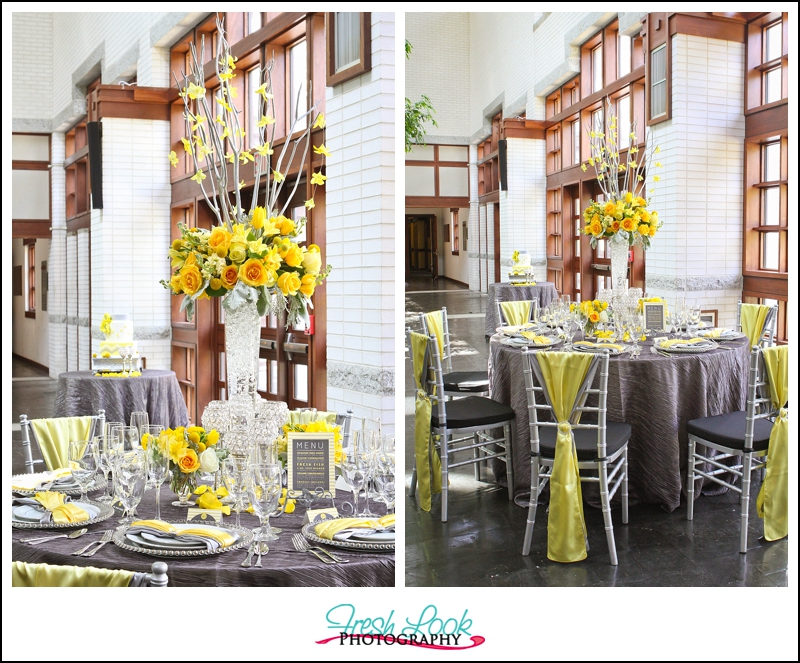 And I haven't even started talking about how awesome the models were!!!
Doing things backwards
As you can tell, this blog post is being dedicated to all the gorgeousness from the "reception". In order to accomodate everyone, MOCA let us use the atrium in the morning, so that is what we were able to photograph first. My little photographers heart was SO incredibly happy with all the love and thought that went into creating so many gorgeous details for everyone to take pictures of!
During the rest of the week, I will be showcasing more beautiful pictures from the ceremony, the formal portraits, helping you get to know our models a bit more, and highlighting those awesome vendors who helped make this event come to life!
I hope you enjoy all the pictures as much as I enjoyed creating this event <3
No Event Would be Complete without Help Behind the Scenes
Thanks to all the fabulous vendors who made this event possible:
Virginia Museum of Contemporary Art
Venue
Fresh Look Photography, Judith Chauvette
Instructor, Project Organizer, Photographer
Baxter's Creative Events, Sandy Baxter
Wedding Planner/Event Designer
Catherine's Distinctive Floral Designs, Catherine Gustafson
Florist
PaperDolls Design, April Foster
Stationary
Cake Delights, Jessica Steadman
Cake Artist
Best Face Forward – Skin, Makeup and Color Artists
Makeup, Hairstyling
Pure English Couture Bridal
Bridal Gown, Bridesmaid Dress, Flower Girl Dress, Accessories
Classy Covers, Karen Nichols
Linens, Chiavari Chairs, White China Plates
French Touch Formals, LaFrenchie Johnson
Tuxedos
Models:
Jeremy and Sarah Winslow, Bride and Groom
Stephanie Arcangelo, Maid of Honor
Paul Santos, Groomsman
Mara Chauvette, Flower Girl