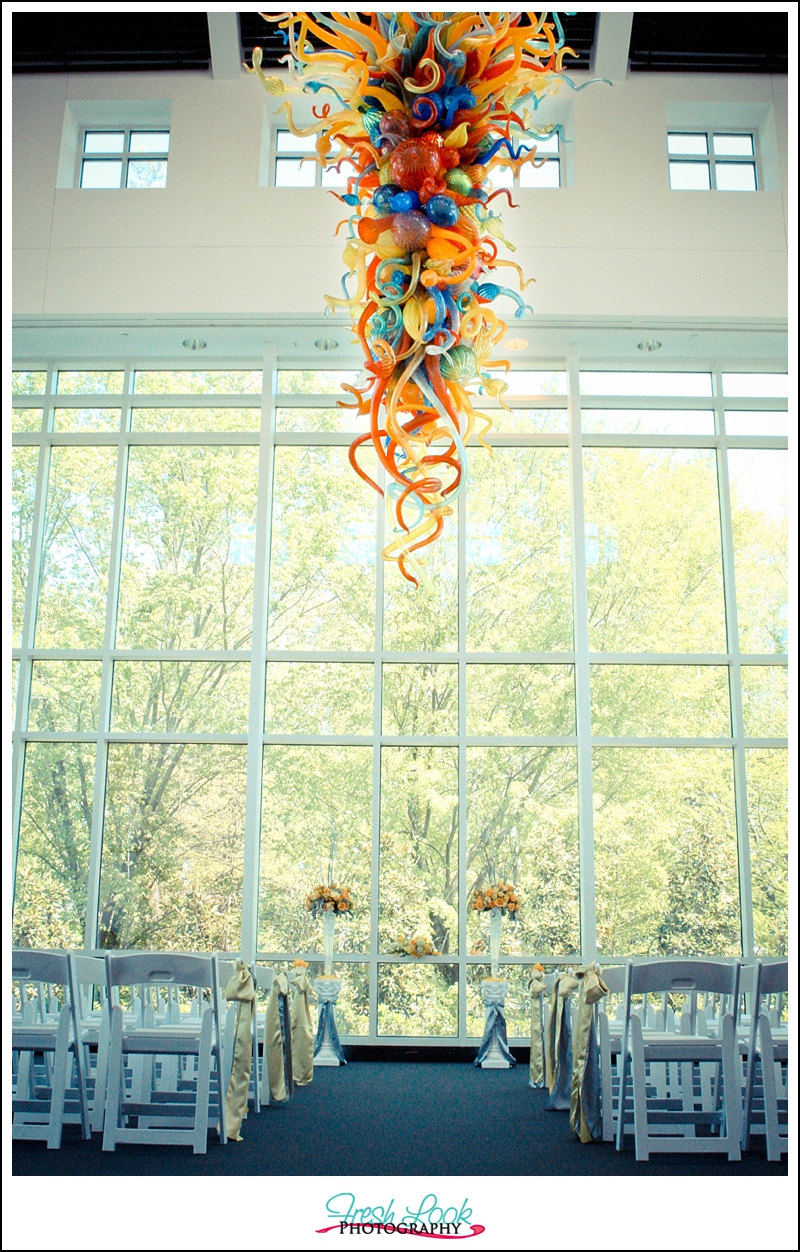 Yay!!!  Today you'll get to feast your eyes on images from the stylized wedding ceremony that took place two weeks ago at Virginia MOCA! During the wedding ceremony portion of our workshop, where we had the bride and groom act out all the traditional aspects of a real wedding including brides entrance, exchanging of rings, and the all important kiss!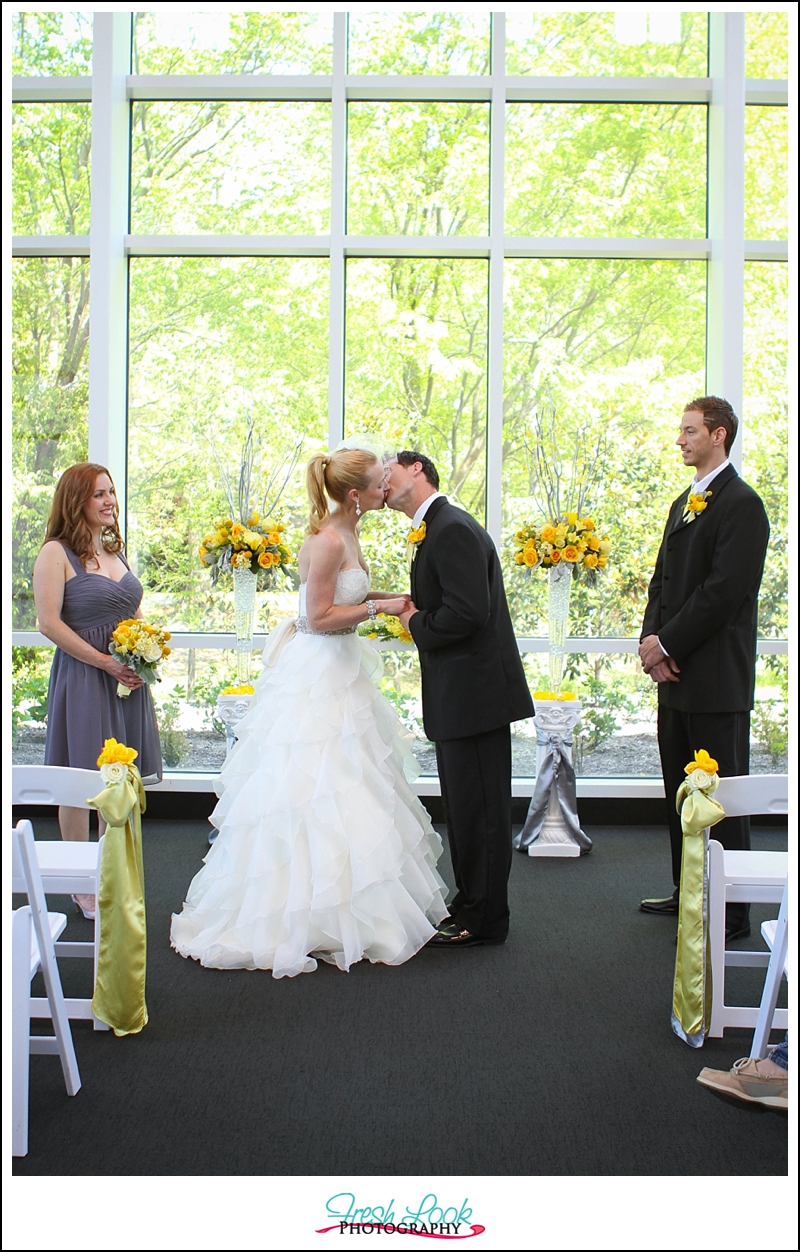 To get the Rodriguez Pavilion ready for our wedding ceremony, Sandy (with Baxter's Creative Events) kept things simple, allowing the room, complete with the stunning Chihuly artwork, to speak for itself. Using little touches like the flowers as isle markers and yellow sashes tied on the chairs, the room was transformed into the perfect space for an intimate ceremony.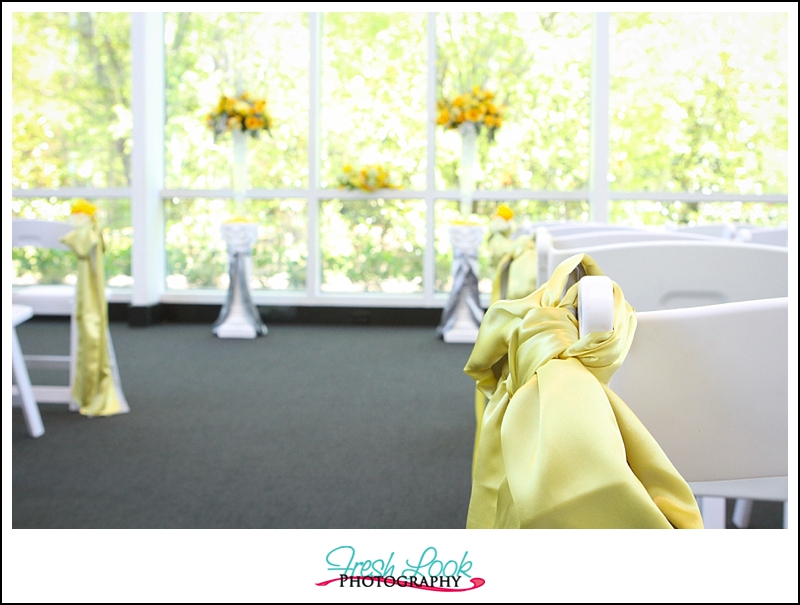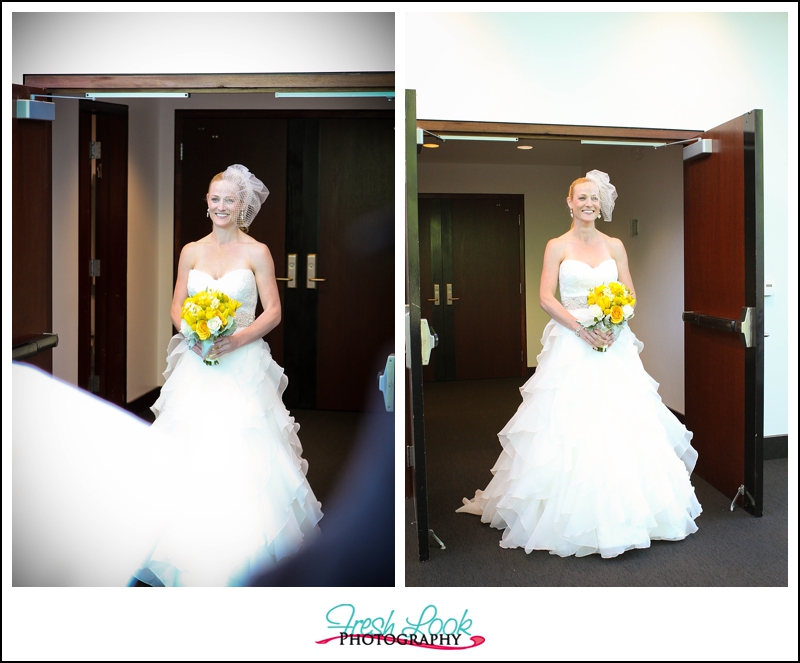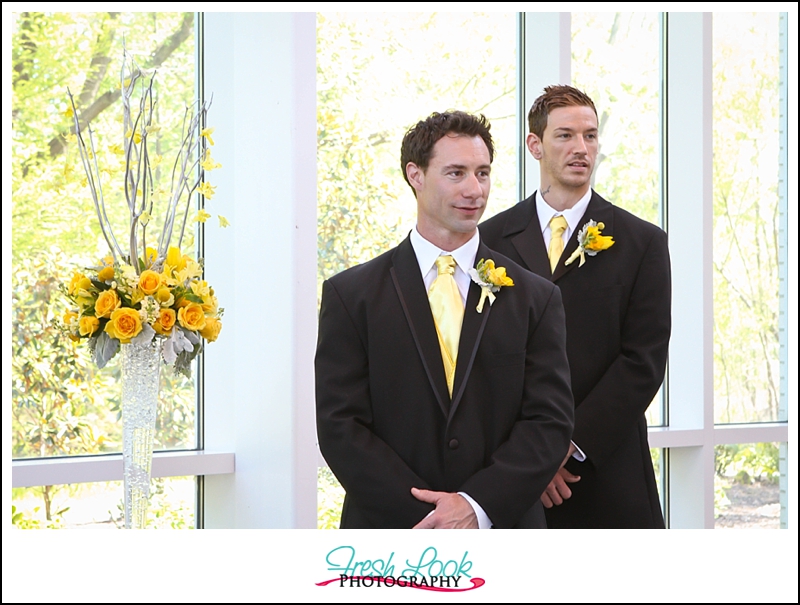 Tired of all the gorgeousness yet?!
Gosh, I hope not! There is still more to come on tomorrow's blog!!! We've got some fun bridal party pictures coming your way, and more of the fabulous Modern Glamour stylized wedding for you to enjoy!!!
If you like what you see here and want to be included in the next stylized wedding workshop, let me know! Plans are already in the works for another workshop happening in September  But sshhh! We're keeping it under wraps for right now 😉
And no event would be complete without those working behind the scenes:
Thanks to all the fabulous vendors who made this event possible:
Virginia Museum of Contemporary Art
Venue
Fresh Look Photography, Judith Chauvette
Instructor, Project Organizer, Photographer
Baxter's Creative Events, Sandy Baxter
Wedding Planner/Event Designer
Catherine's Distinctive Floral Designs, Catherine Gustafson
Florist
PaperDolls Design, April Foster
Stationary
Cake Delights, Jessica Steadman
Cake Artist
Best Face Forward – Skin, Makeup and Color Artists
Makeup, Hairstyling
Pure English Couture Bridal
Bridal Gown, Bridesmaid Dress, Flower Girl Dress, Accessories
Classy Covers, Karen Nichols
Linens, Chiavari Chairs, White China Plates
French Touch Formals, LaFrenchie Johnson
Tuxedos
Models:
Jeremy and Sarah Winslow, Bride and Groom
Stephanie Arcangelo, Maid of Honor
Paul Santos, Groomsman
Mara Chauvette, Flower Girl