Get ready to enjoy some bling with this sparkle and shine teal bridal session! After months of hanging onto these gorgeous images (they were shot in June!), I finally get to share them – hooray! Shamira, the planner with the vision behind this session, said that her goal behind the Obici House styled shoot was introducing the non-traditional to a traditional house that has been in the Hampton Roads area for many years.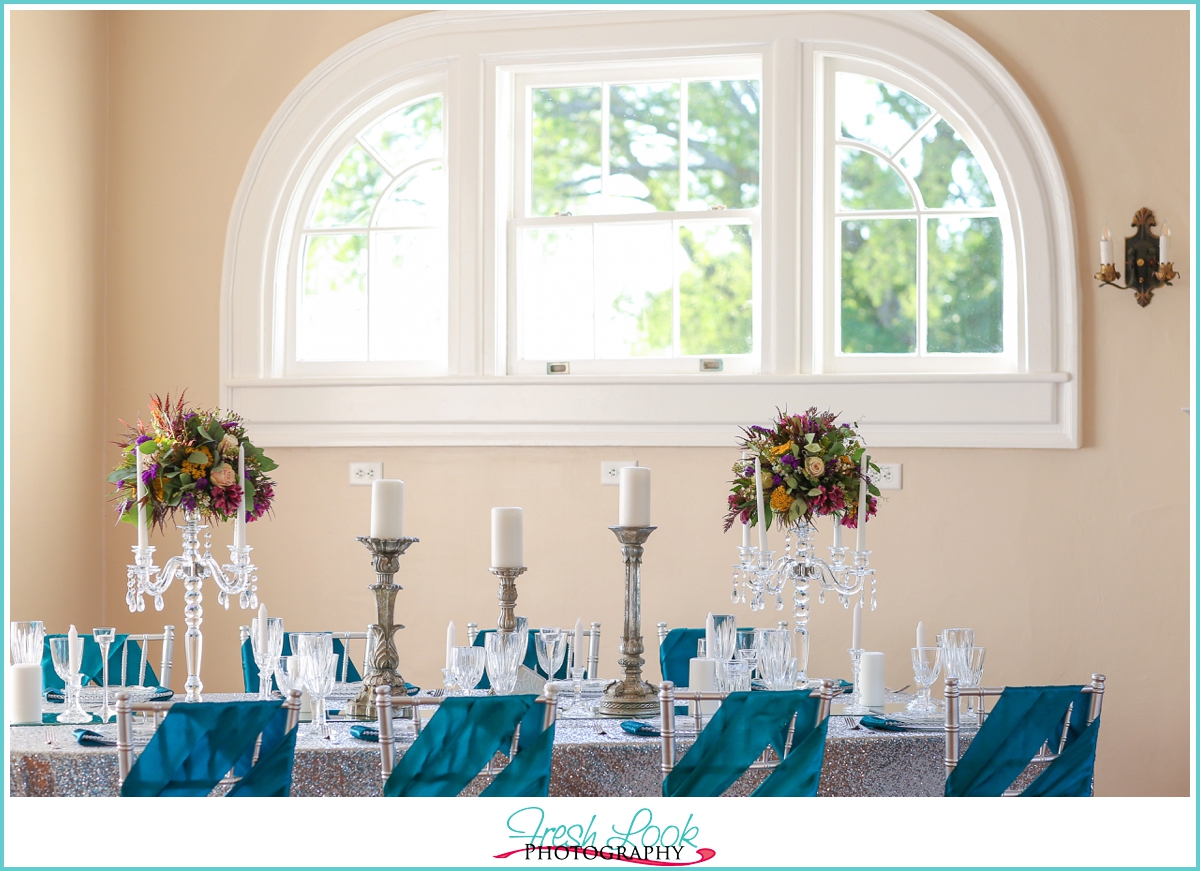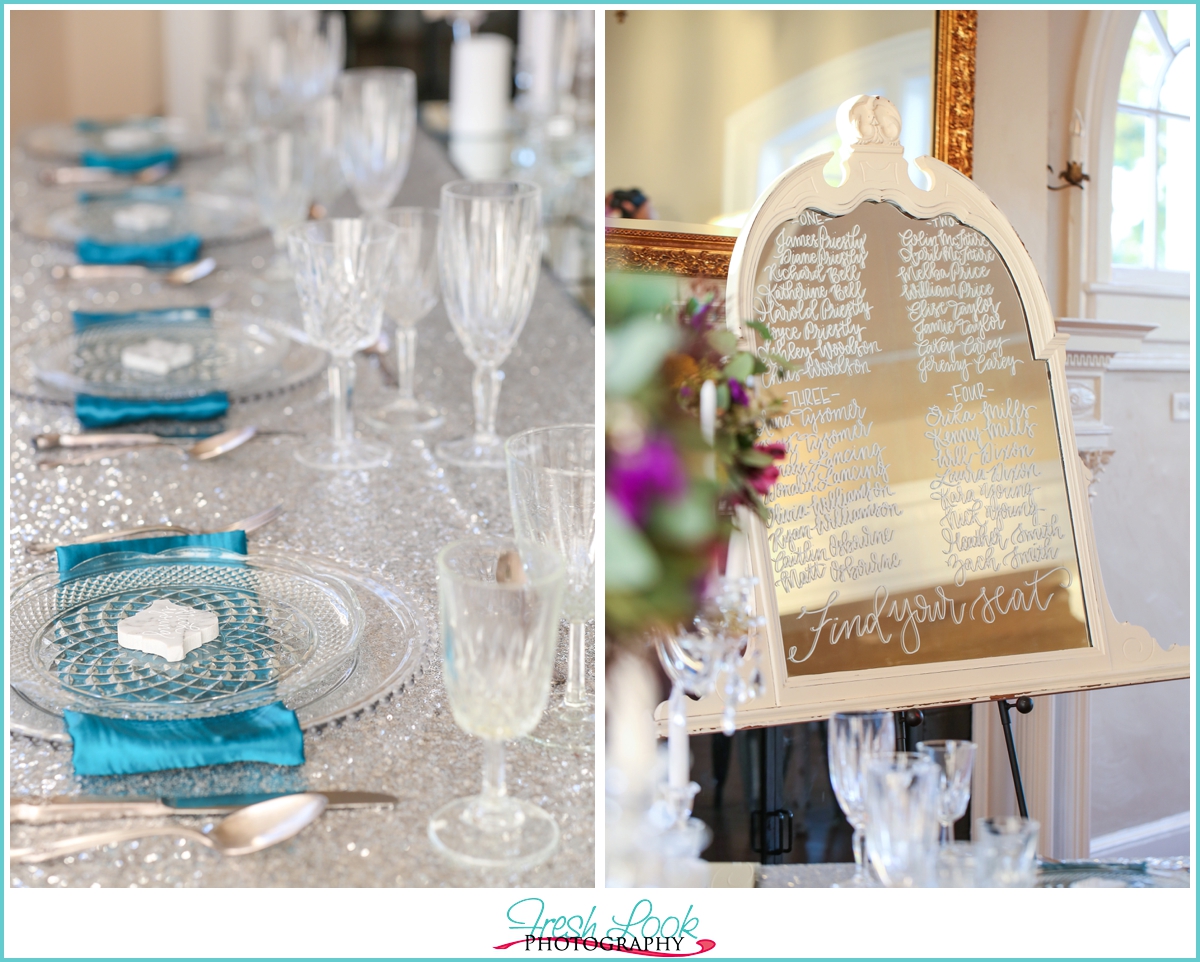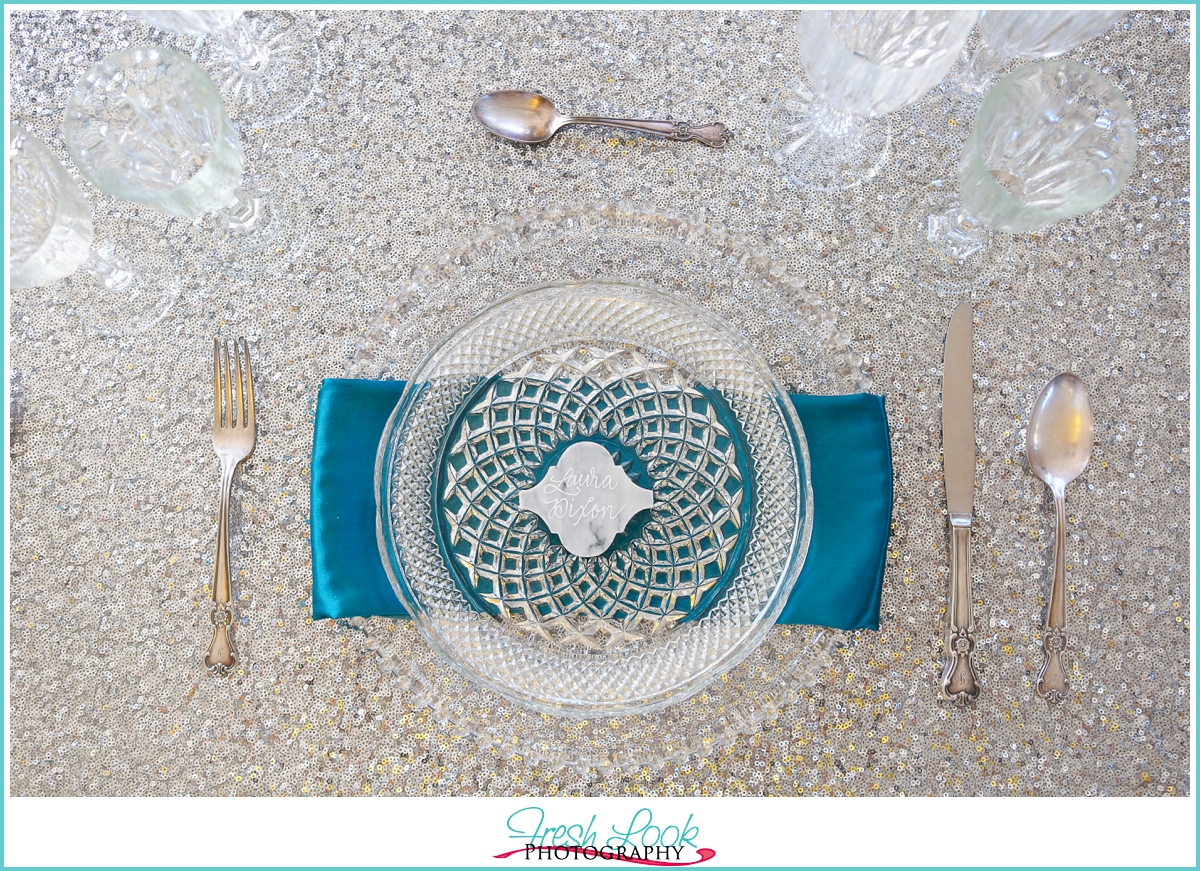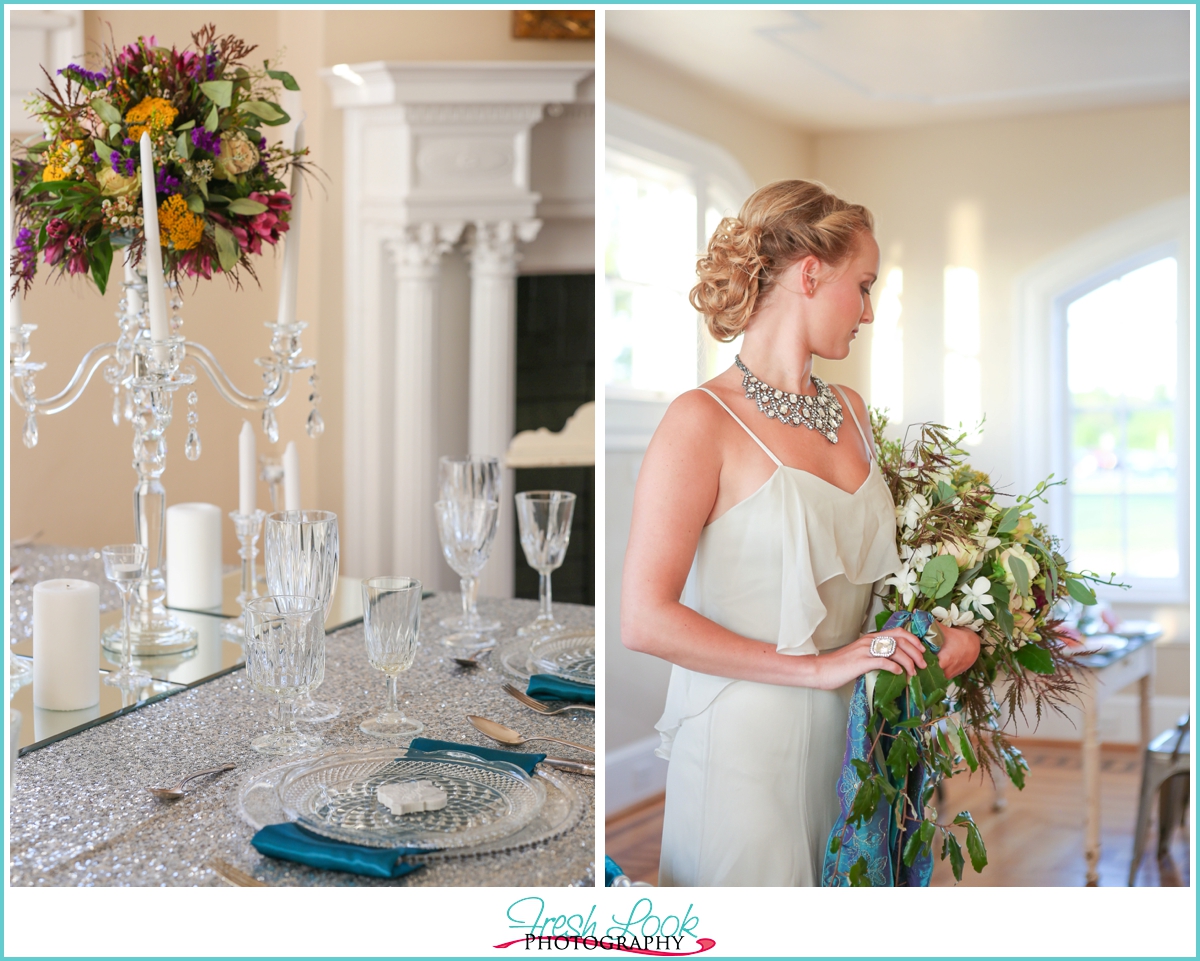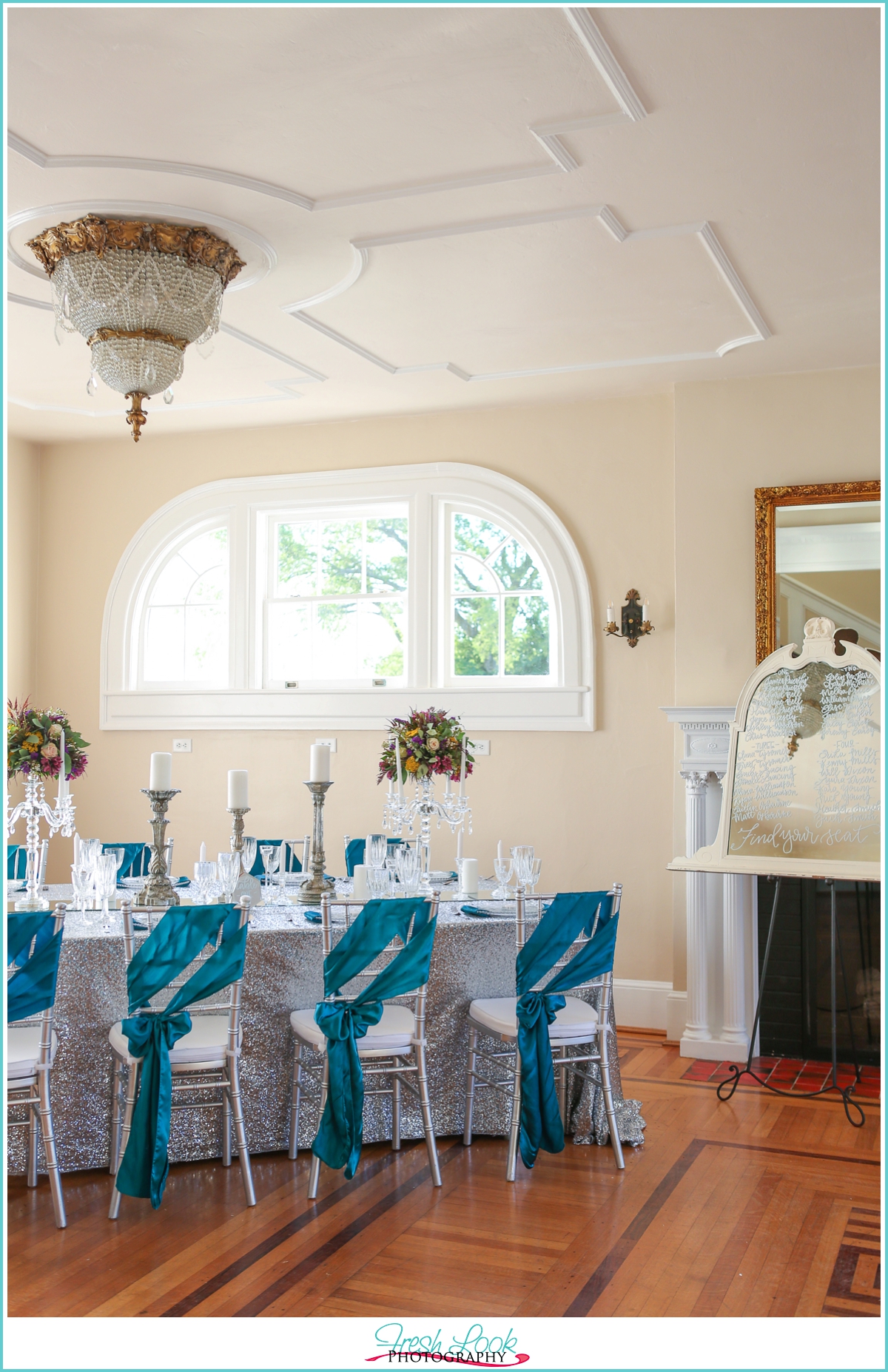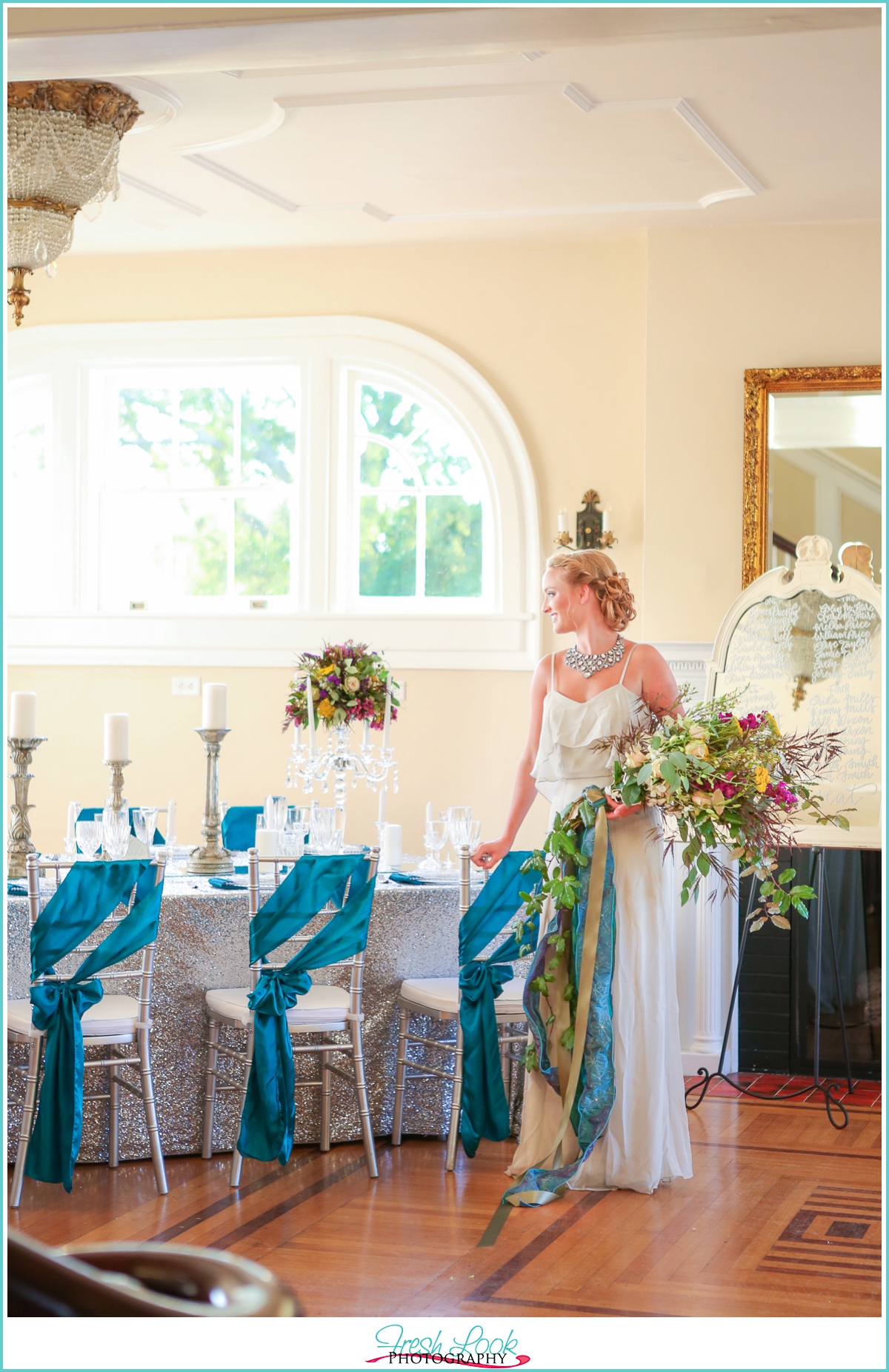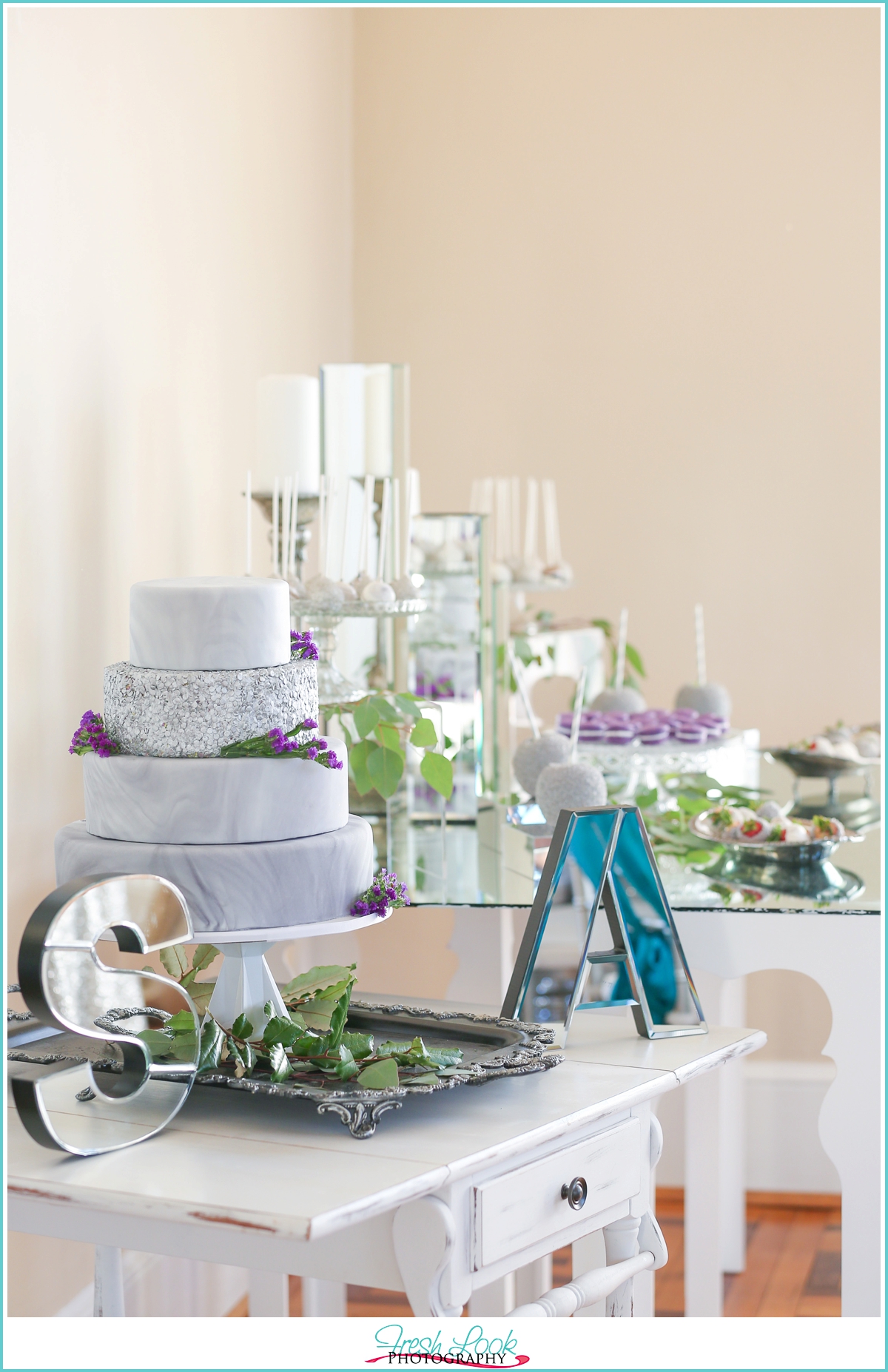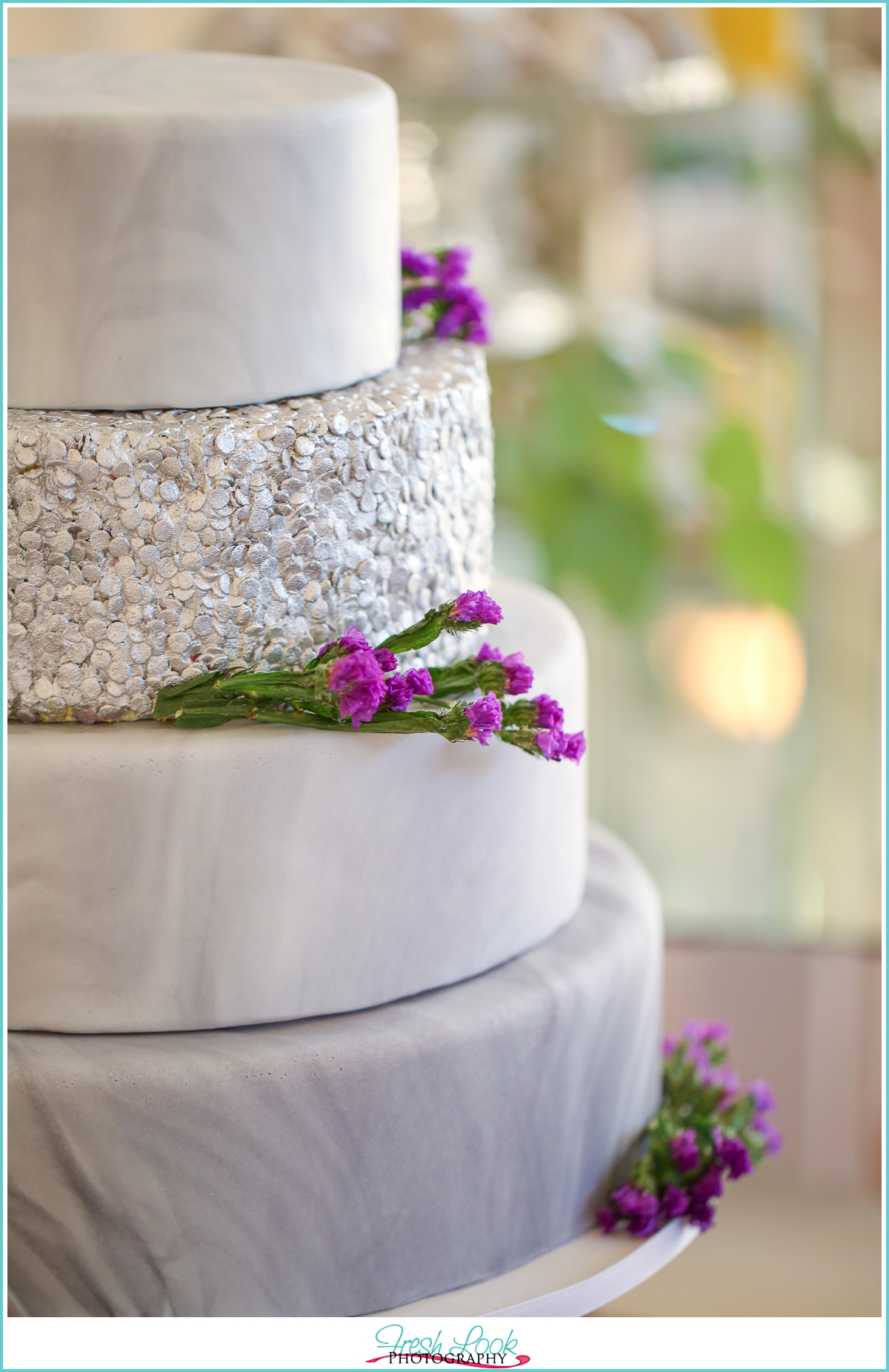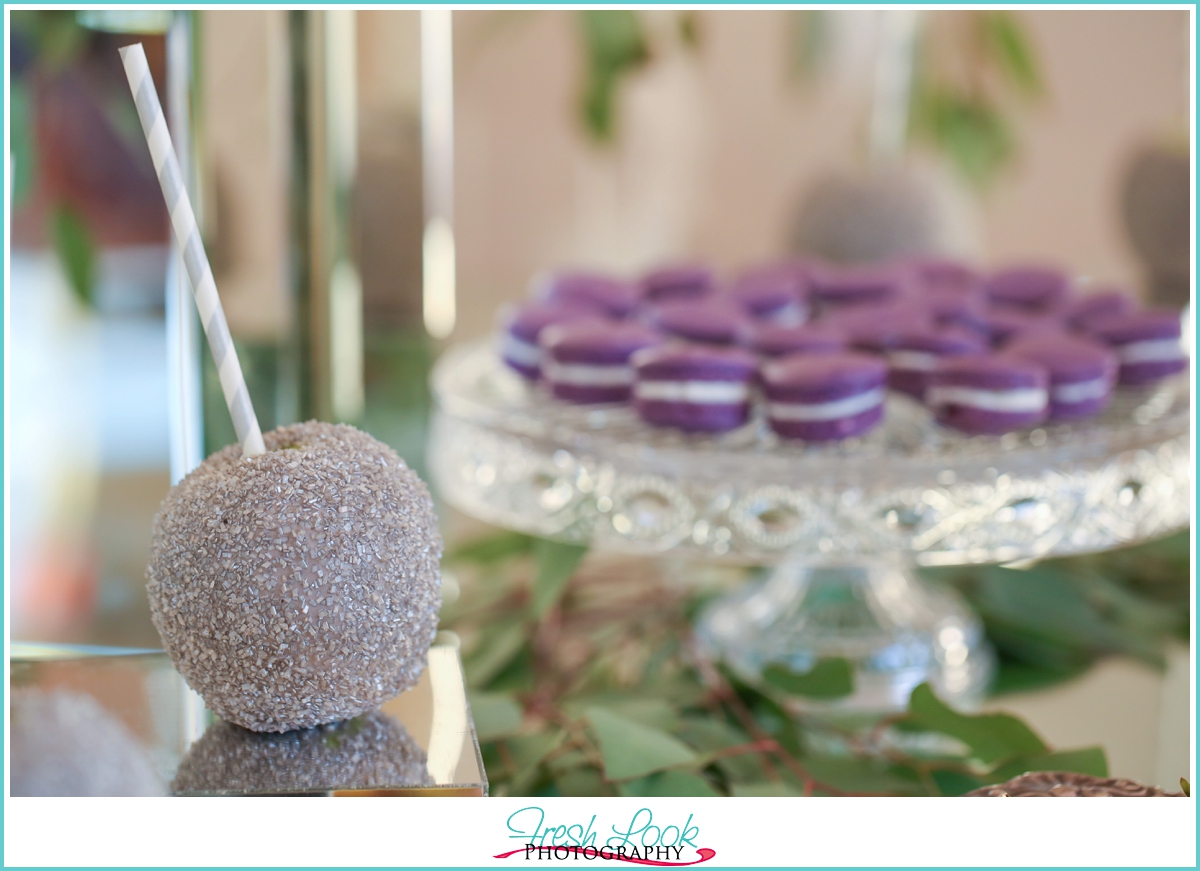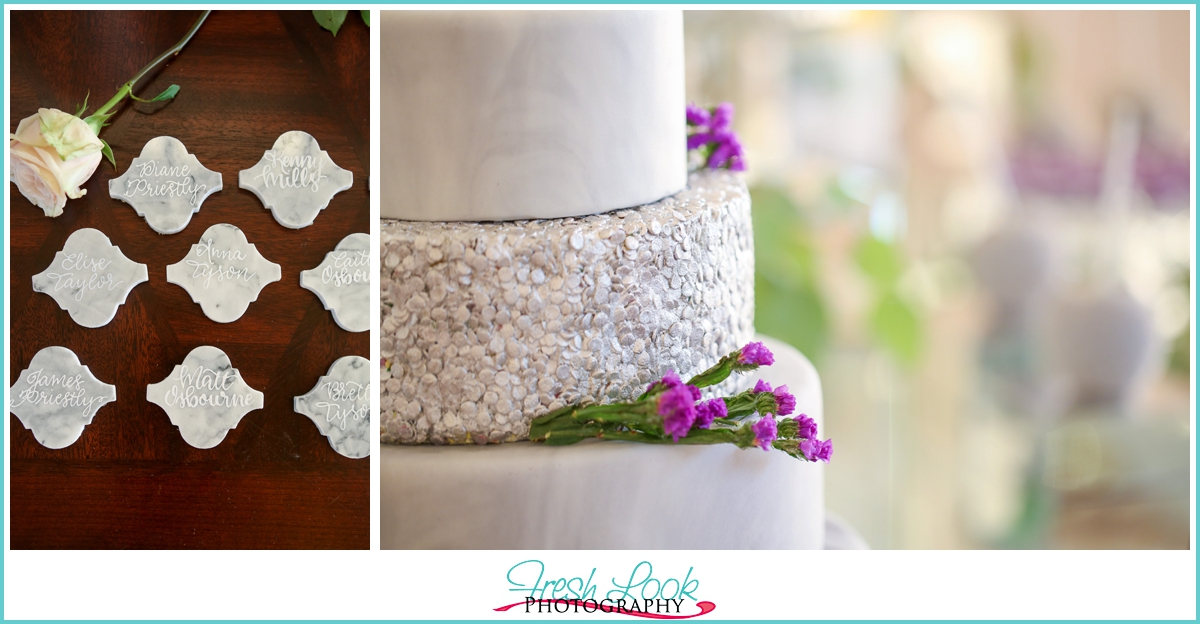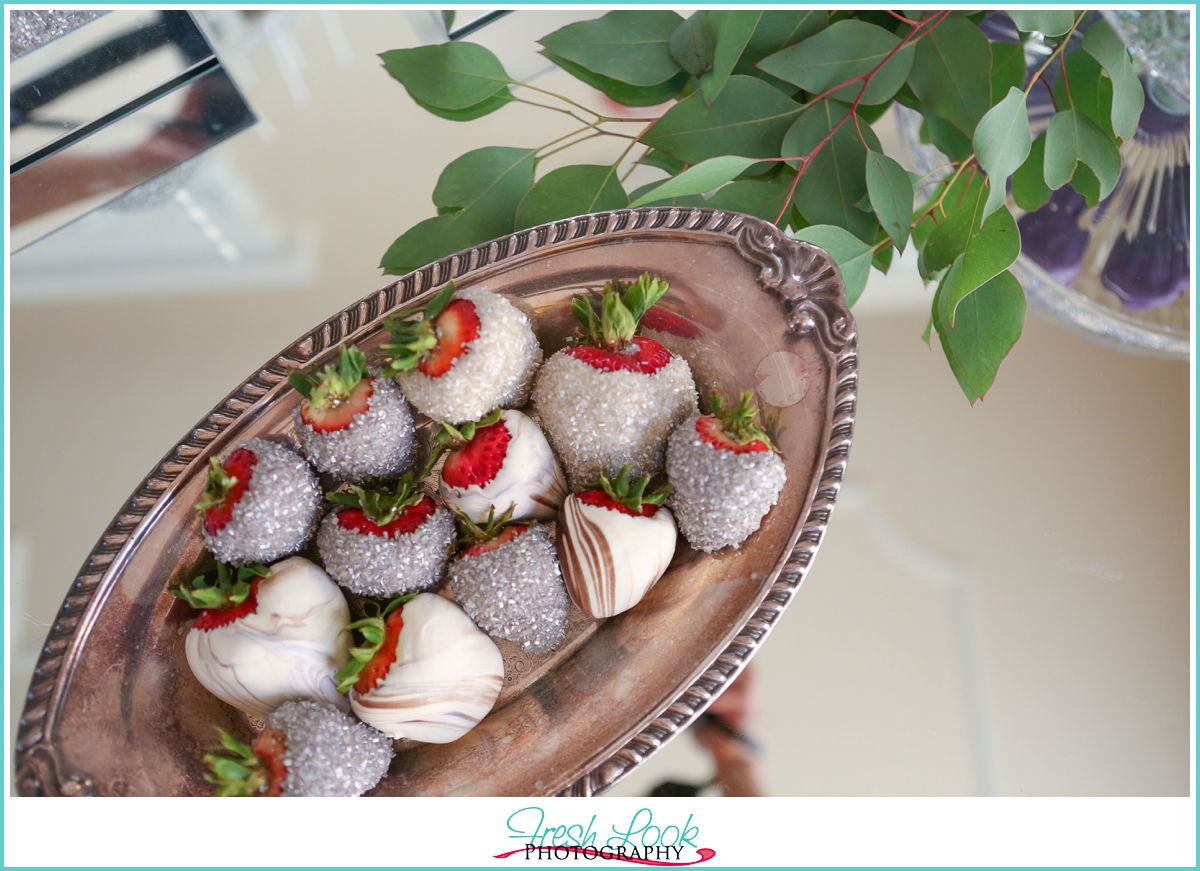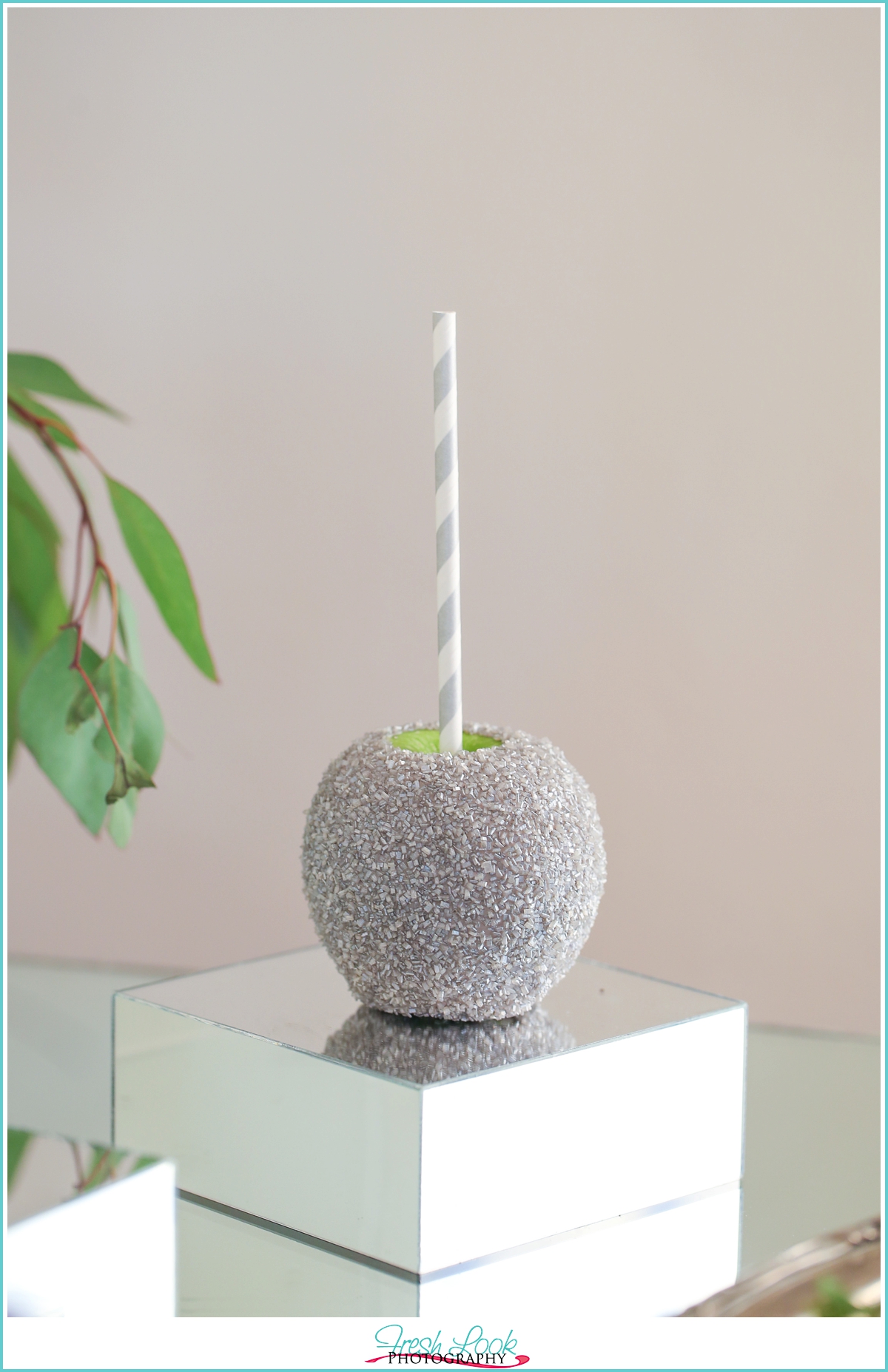 Sparkle and Shine Teal Bridal Session
Get to know a little more behind the concept for this shoot:
"In this shoot you'll find two elements that really stand out: grey marbling and crystal. We wanted to take these two traditional elements and introduce them to the non-traditional. So, we paired them with a non-traditional color pallet of chartreuse, teal, olive, and plum.
If you are familiar with the Obici House' history, you'll find that Mr. Obici and his family moved here in the mid 1920s, so it was only right to style the bride in a beautiful Luna wedding gown made with silk chiffon inspired by 1930s glamour by Jillian Fellers. We then paired this beautiful traditional gown with a non-traditional statement necklace from My Secret Garden VA.
Overall we wanted to take a traditional aspects and infuse them with non-traditional aspects. Showing couples that just because a particular venue is vintage, you don't have to stick to a vintage theme. Brides have lots of options when it comes to sprucing the space up with touches of modern flare."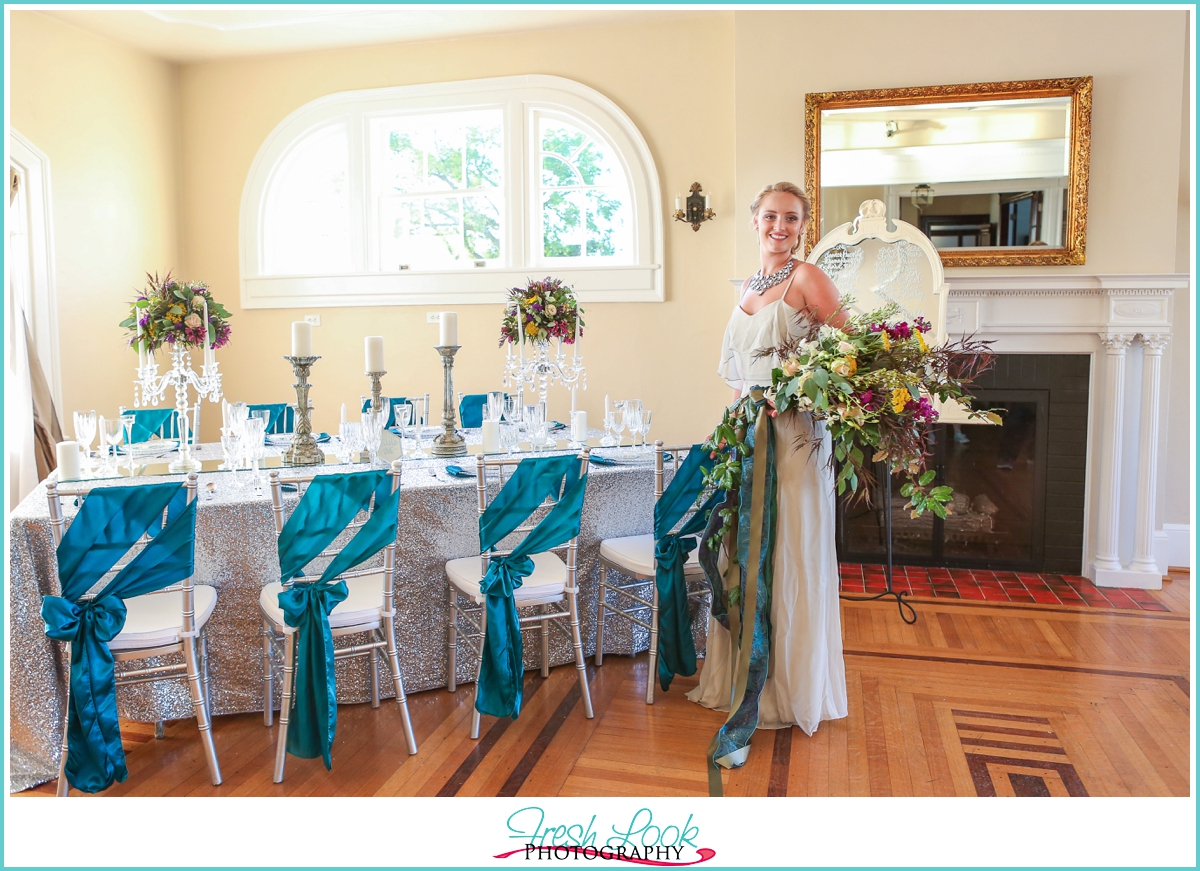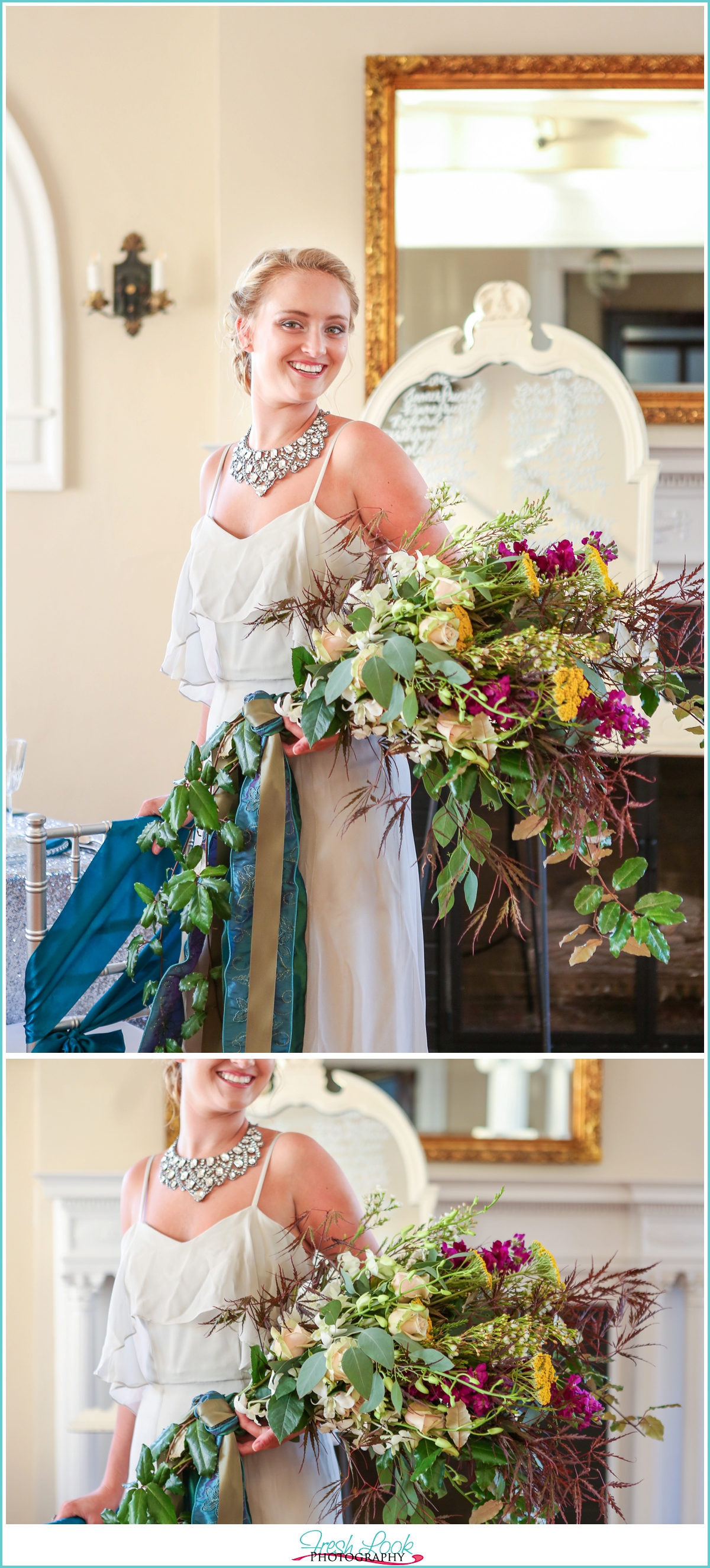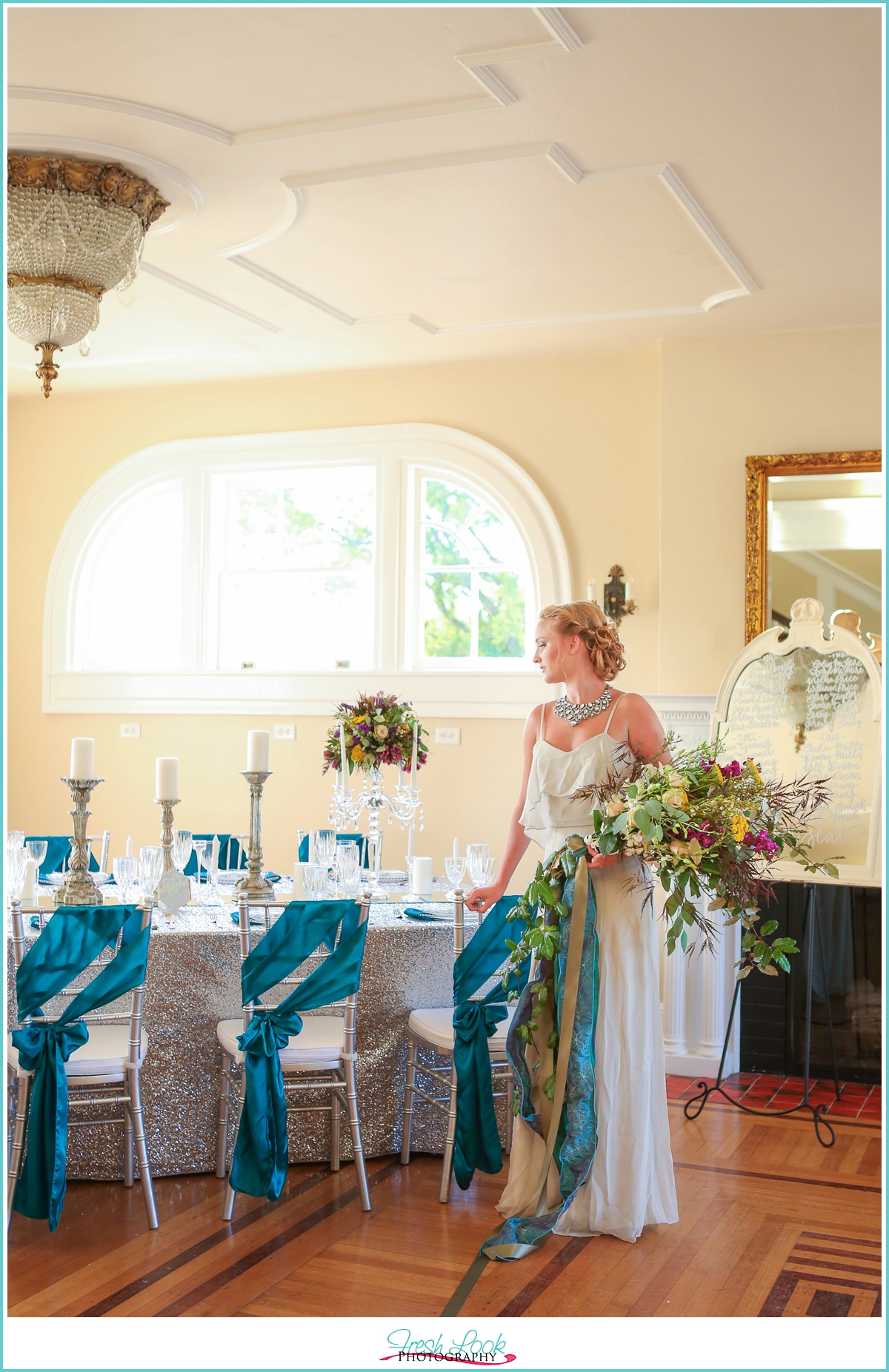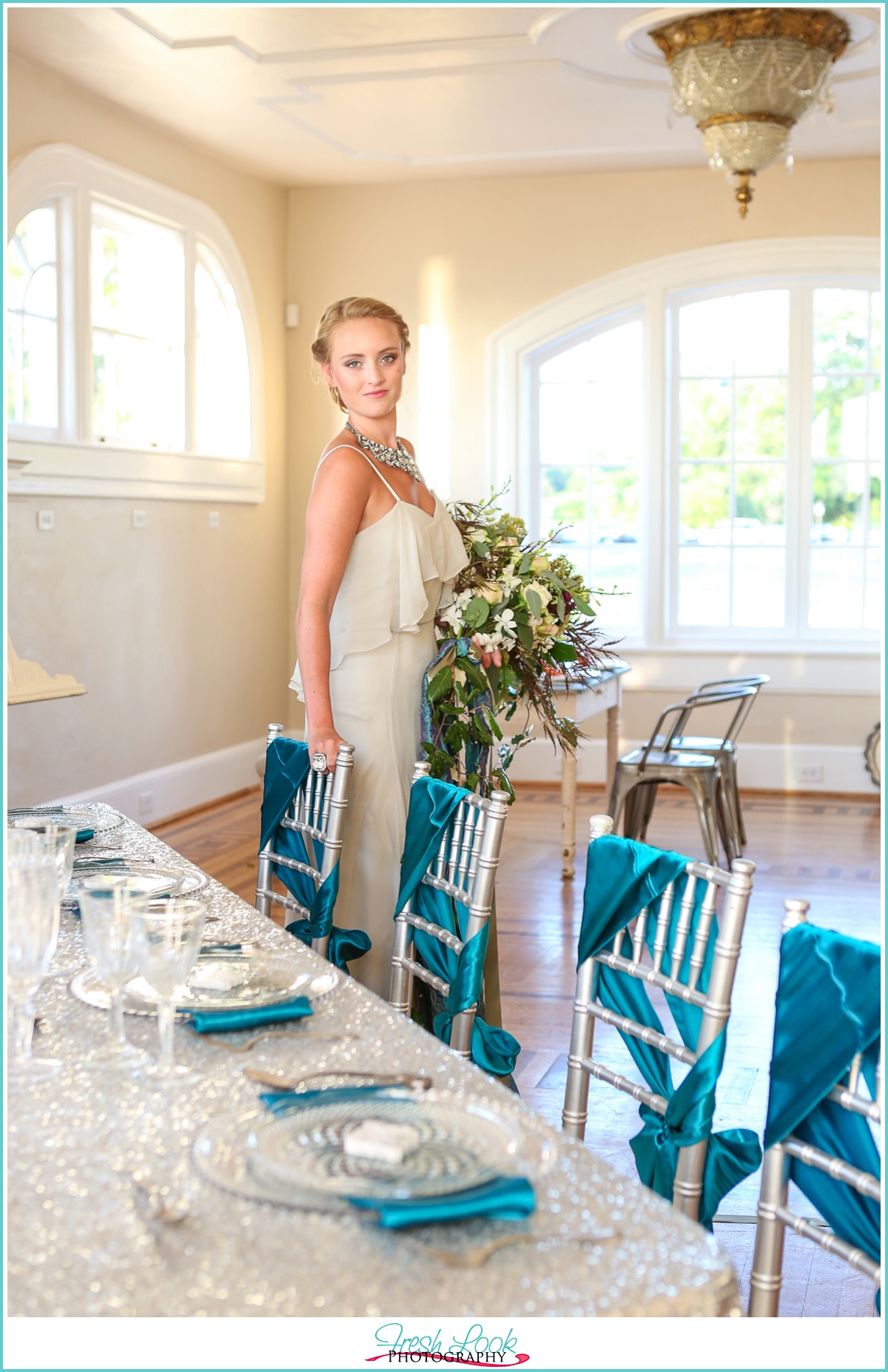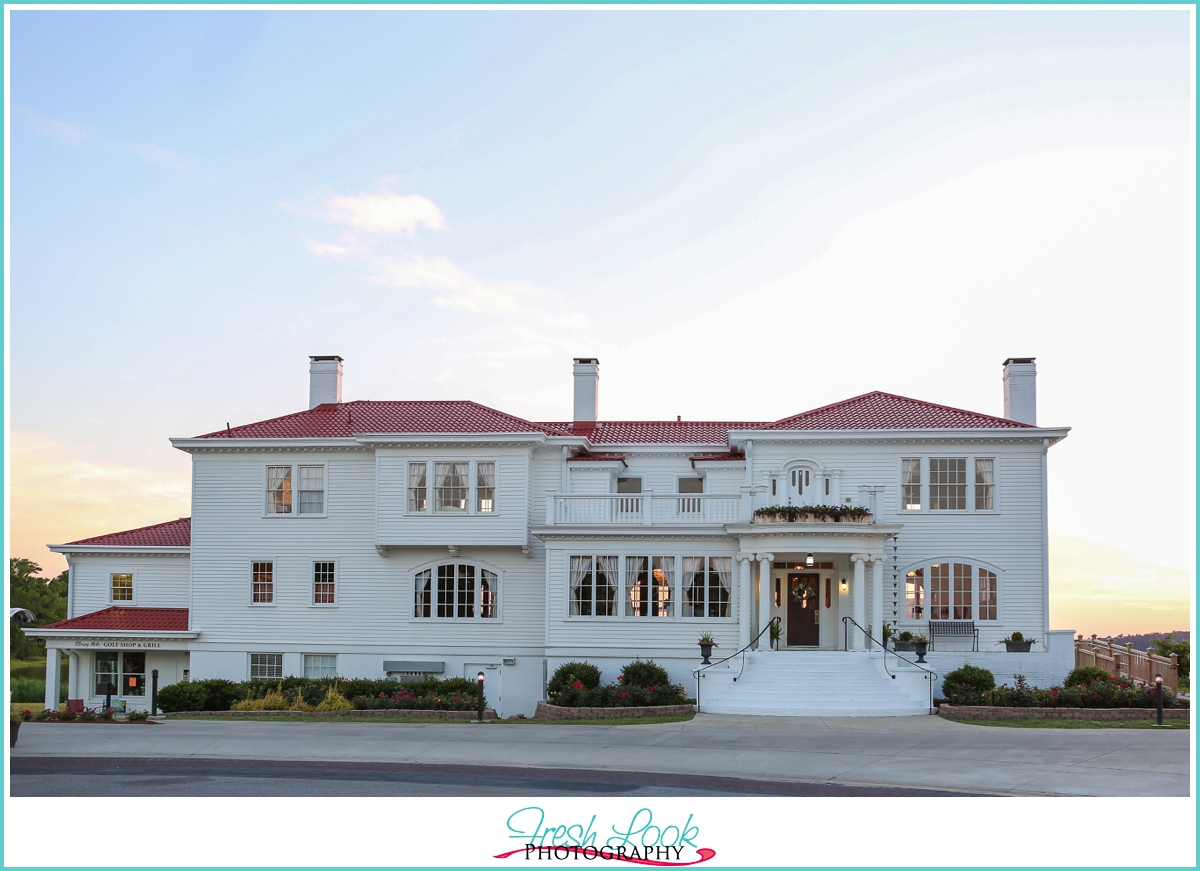 VENDORS: Venue – The Obici House | Stylist/Coordinator and Vintage Rentals: Savy Wedding & Event Planning, LLC | Florals:  Kathy Forrest Design | Cake: Sugar on Top Cakes & Sweets | Calligraphy: Salty Sweetie Designs | Linen rentals: Waterford Event Rentals, LLC | Rentals: Big Top Entertainment | Jewelry: My Secret Garden Va | Dress: Jillian Fellers | Beauty: Susanne Mayer and Holly of Best Face Forward- Skin, Makeup & Color Artists | Stationery: Amber Dominique Designs Events