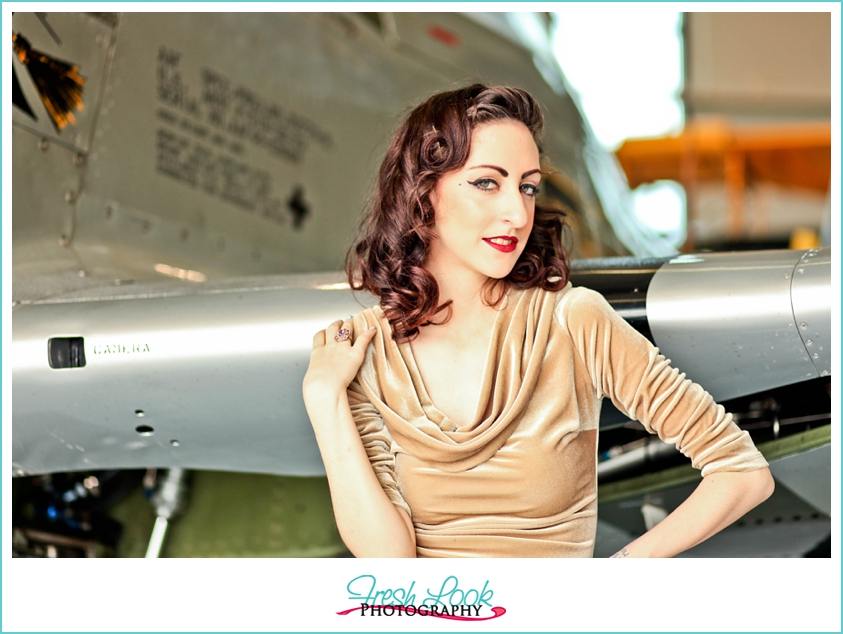 There are quite a few different styles of photography: weddings, families, nature/landscape, etc. And when you are first delving into the art, you want to try your hand at everything. Even if you don't normally shoot, say, pets, you might try it just to see what you think. With so many genre's to explore, it can be hard to pick one over the other, but I have to admit that one of my personal favorite styles is pin up. That's what I'm so excited to be offering a pin up photography workshop at Virginia MOCA this weekend! But you may be asking yourself,   What IS a pin up photography workshop?   Pin up is a retro style of photography, popular in the early part of the 1900's. I first started delving into this type of photography about 4 years ago and man was it harder than I thought it would be! The idea seemed simple enough: take women of all shapes and sizes and photograph them with a retro flair (hair and make-up styling, vintage props, etc). Then I did what every photographer does when they get stuck for ideas: I Googled pin up photography.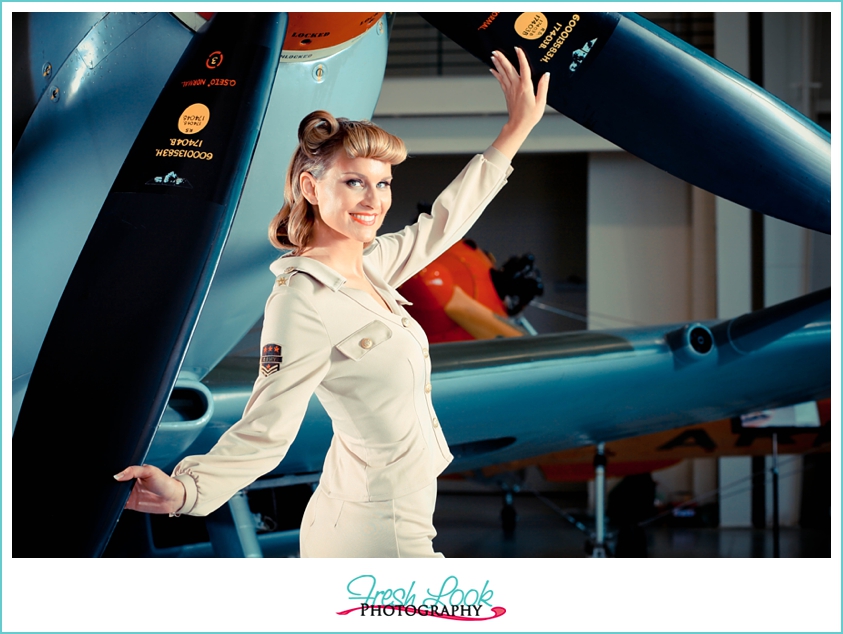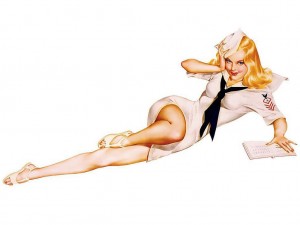 From there I was able to study some of the old Vargas paintings (like the one pictures here), and look at poses that would work with the space I was in.   I photographed about 25 women that first month I was doing pin up… it was exhausting, but I learned so much, and I'm happy to say that my work has improved greatly! Don't believe me?! Check out this link of a pin-up shoot I did at the Aviation Museum last spring! It was awesome to get to work with these girls and be able to breathe life into these vintage planes!
 Lets Get to the Details!
Here are the details for the pin up photography workshop:
When: Sunday, February 9th, 2014
Where: Virginia Museum of Contemporary Art
Time: 9:30am – 3:30pm
Who: Photographers of all skill levels are welcome, but you must have a working knowledge of settings on your DSLR camera.
Cost: $75 per student
To Enroll, Use the Above Link or Contact the Education Department at 425.0000 x. 29 or email Amanda@virginiaMOCA.org