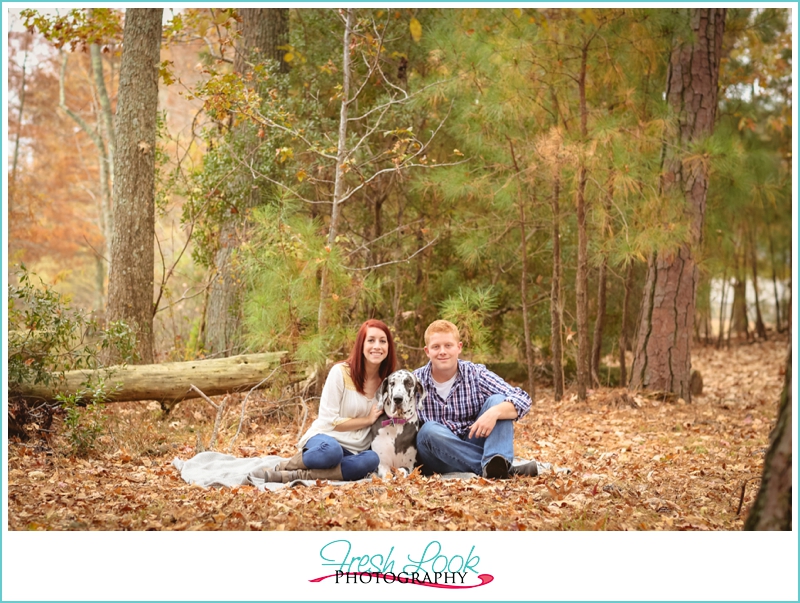 Since moving to a new house last summer, the places where I recommend clients can do their photo shoot has changed a bit. There will always be places that I absolutely LOVE doing sessions at (like this gorgeous couples session done during Cherry Blossom season!), but moving always brings change – which includes locations! I've done sessions at Stumpy Lake before, but now that I'm a bit closer to that area, it's one of my favorite places to do pictures! And when Chloe and Dave had their park date with the dog, I knew this place would be the perfect backdrop for their love story.
Park Date with the Dog
These two have been together for several years, and after a gorgeous wedding in 2013, the Navy has brought these two from CT to Naval Station Norfolk where David works. Along with their shared love of hockey, these two have so many little things that bind them together, like their shared love for corny jokes and a passion for rescue dogs, like their adorable great dane Roxie!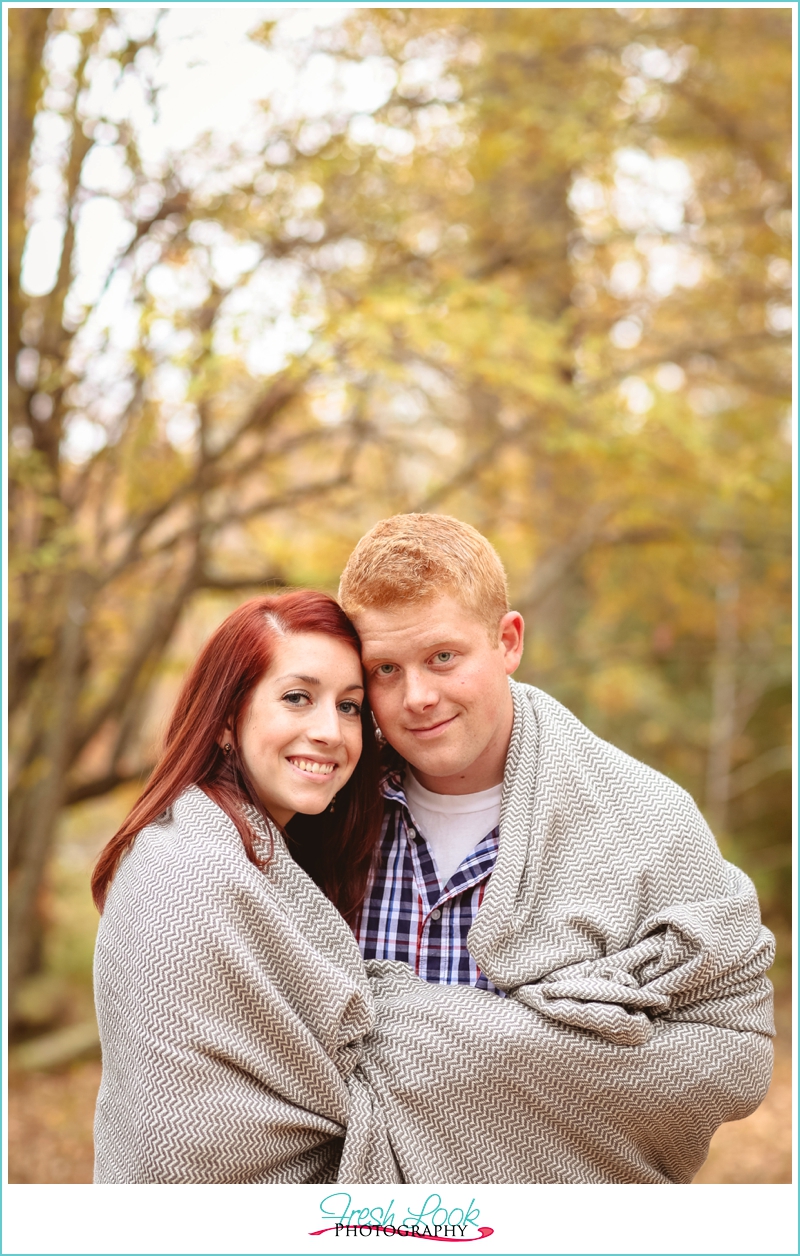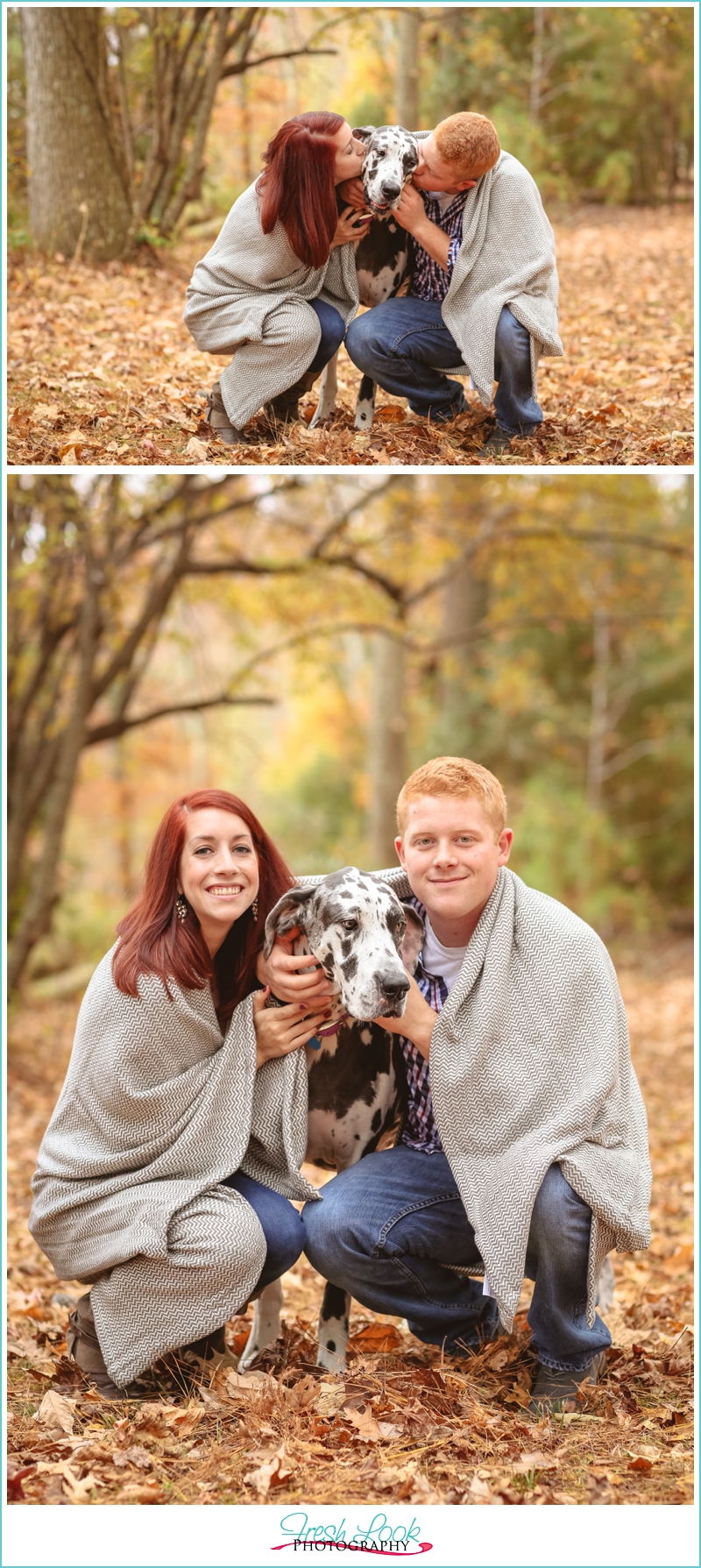 On the day we scheduled their photo shoot, the weather was unseasonably warm, but it was threatening to rain all afternoon! A few times we were thinking that we might have to cut the shoot short because of rain drops, but we ended up pushing through and were able to create some awesome images. And this was when there were still leaves left on the trees! Looking back now (in January), it really makes me appreciate the change in the seasons and the beauty that each month holds!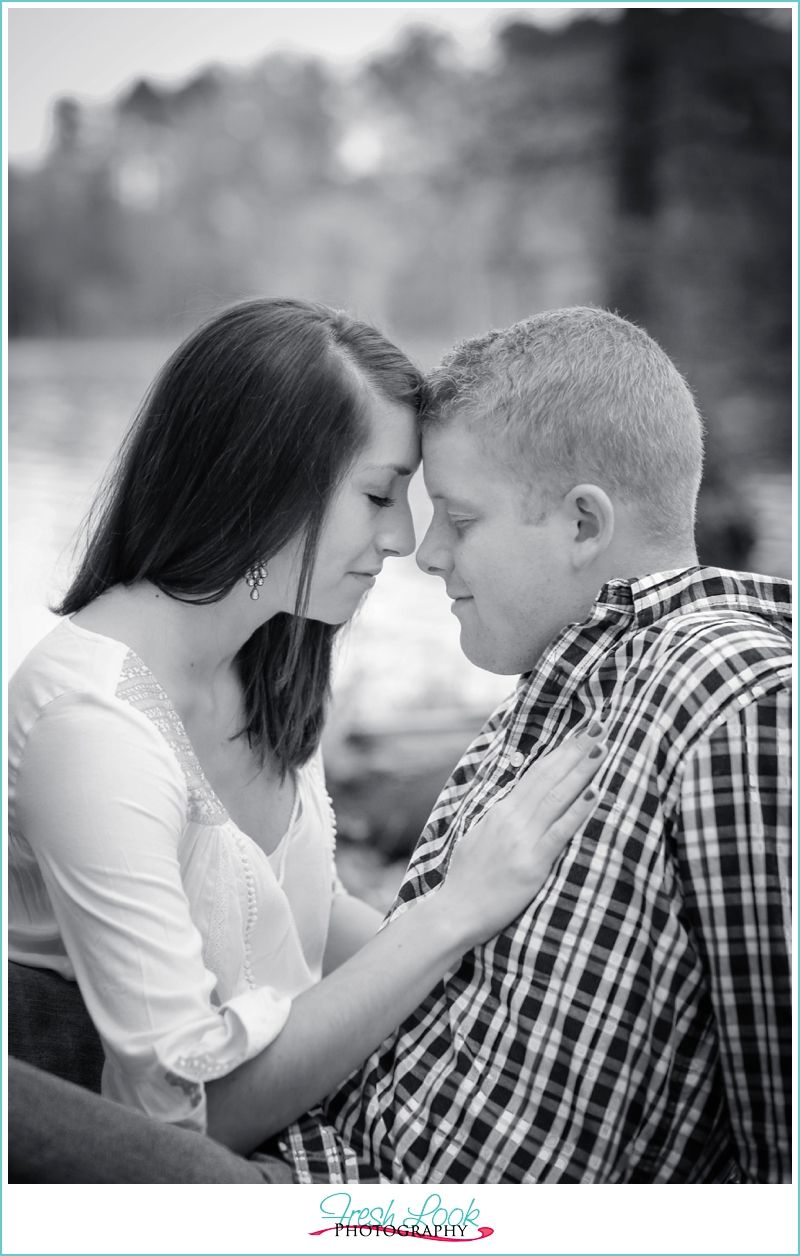 David and Chloe, thank you for coming out and being so awesome at your session! I had a blast running around with you guys (and your sweet puppy!), and can't wait to see all the amazing things that life has in store for you!