It used to be that spring was everyone's favorite time to get married, with May and June being the most popular months. Spring is such a gorgeous time of year, but I've started to see a shift in recent years where there are a lot more weddings taking place in the fall months (September, October, even early November!). I can definitely see the appeal to this, not only is the weather more temperate, you've got lots of rich, jewel-toned color pallets to work with, and the leaves turning different colors… it all just makes for a whole lot of gorgeousness! So it seemed like a no-brainer for Tiffany and John to have their Greenbriar Country Club wedding in late September to take advantage of all that the season has to offer!
Greenbriar Country Club Wedding
The day started out dark and cloudy, with a threat of rain all afternoon (specifically at the time the wedding was supposed to start!), and throughout the entire getting ready process, Tiffany made sure to keep her phone nearby so she could keep an eye on the weather radar. But it all cleared up, and we had gorgeous weather the rest of the day! And if you don't believe me, check out the stunning cloud images that we got when we were doing formal photos after the wedding… I didn't touch the sky at all, that was straight out of camera! (for the win!!!)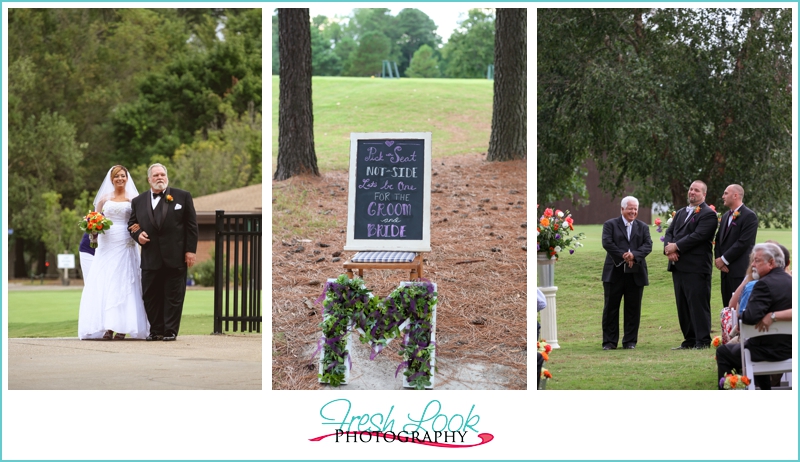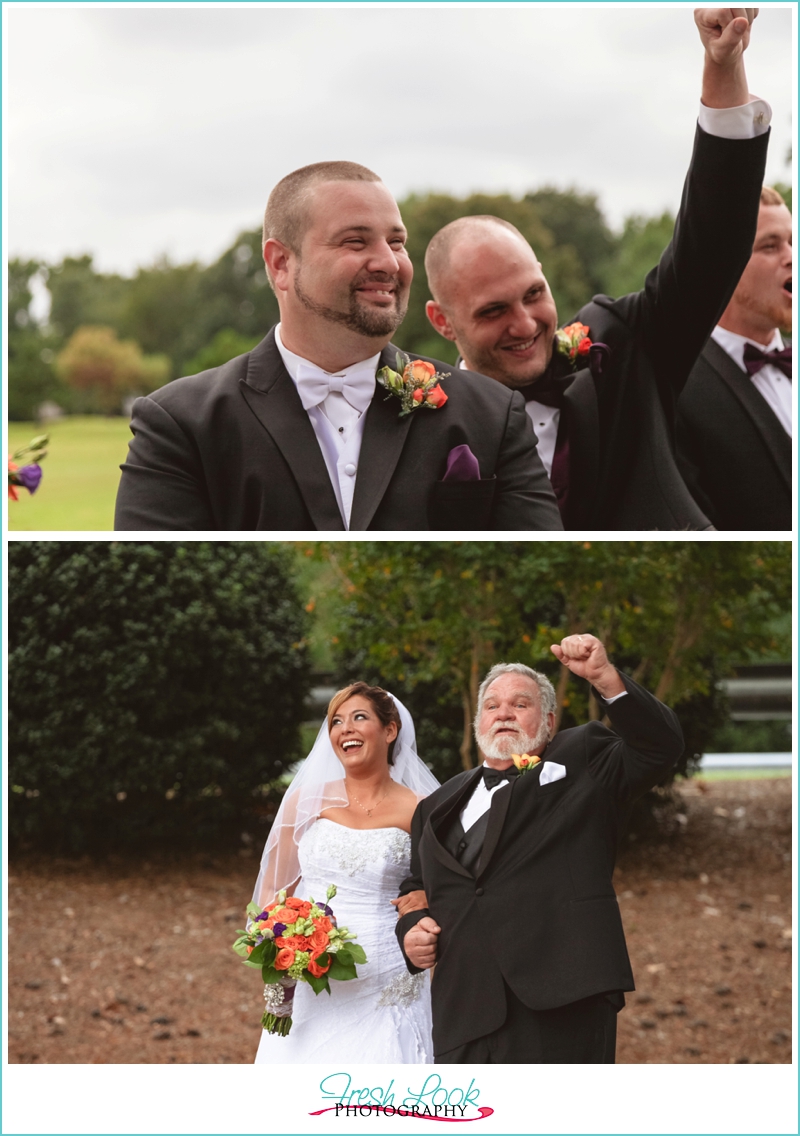 No wedding is complete without a fist pump from the father of the bride!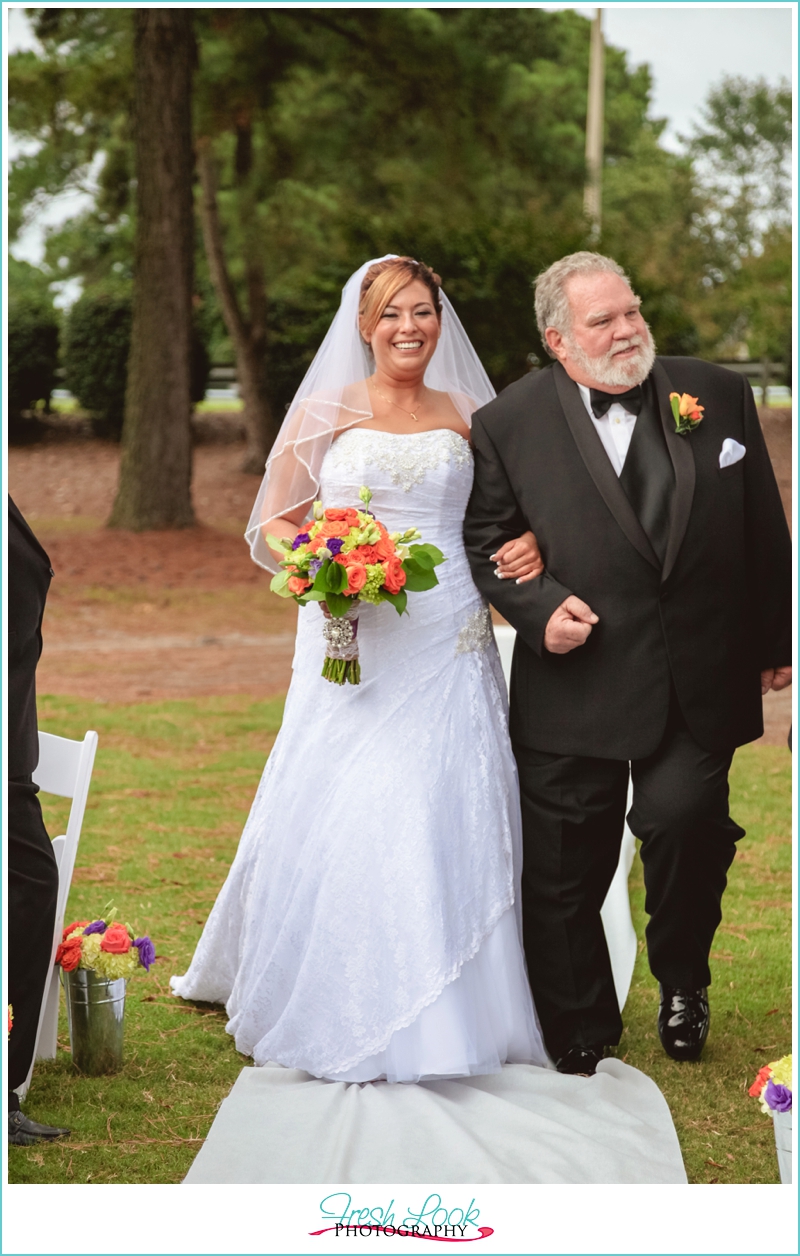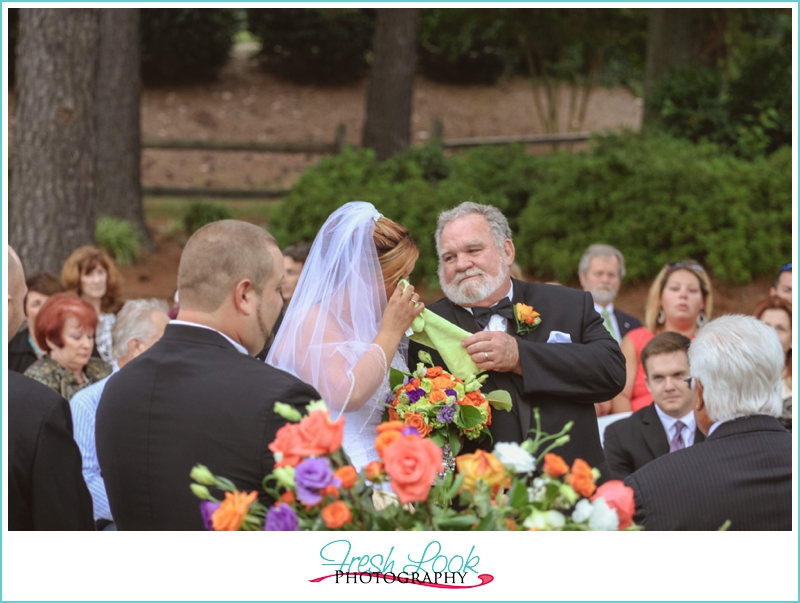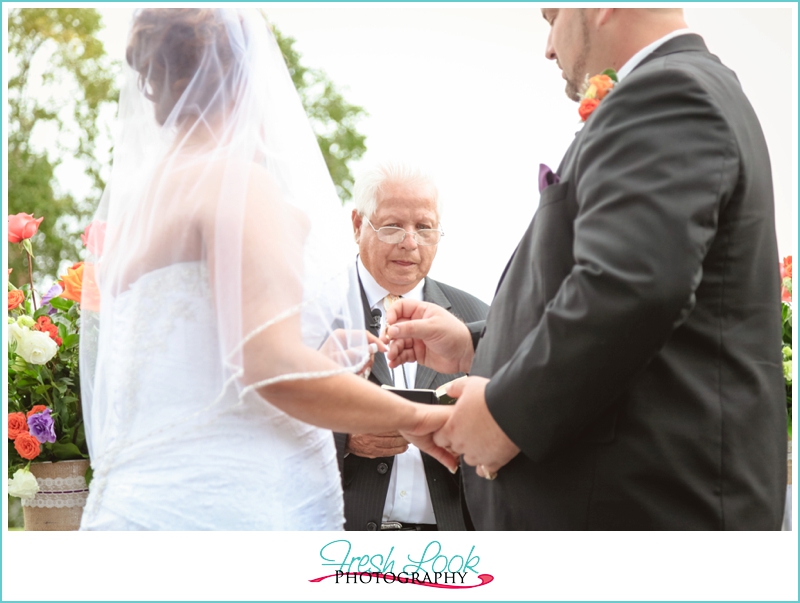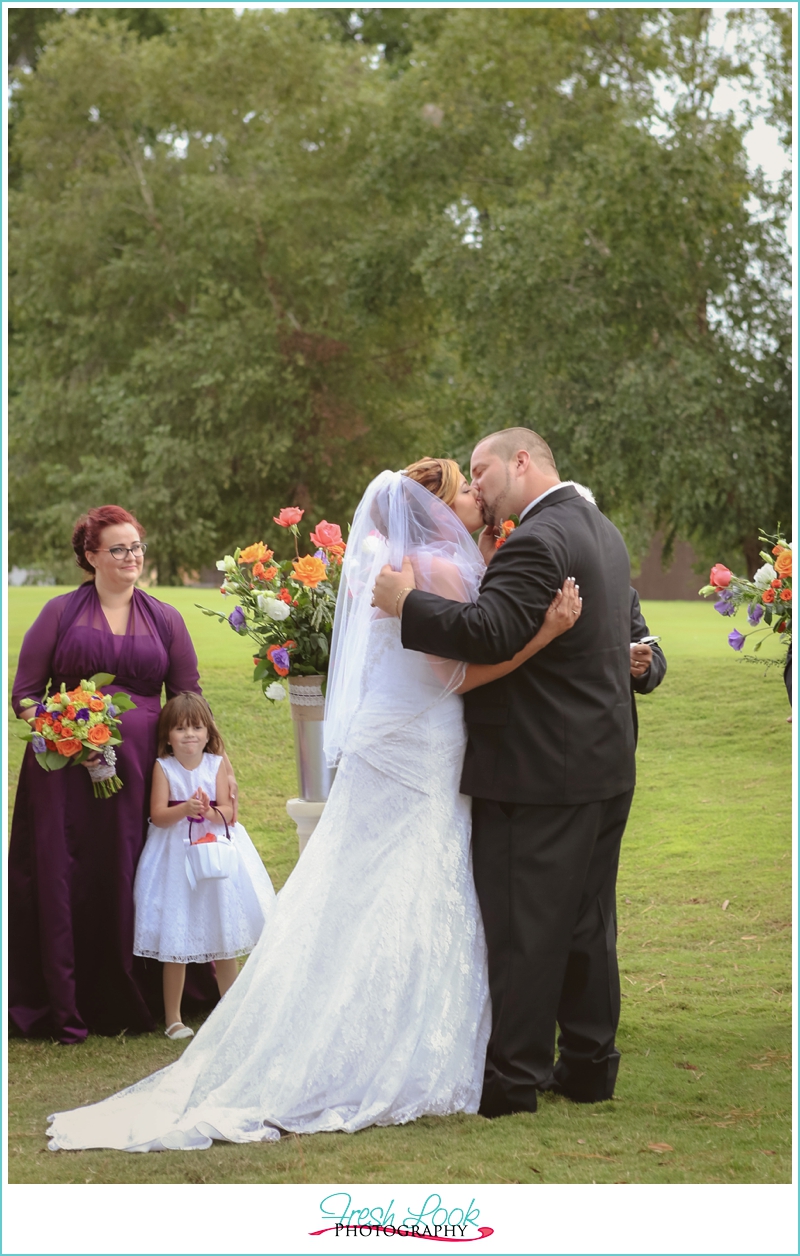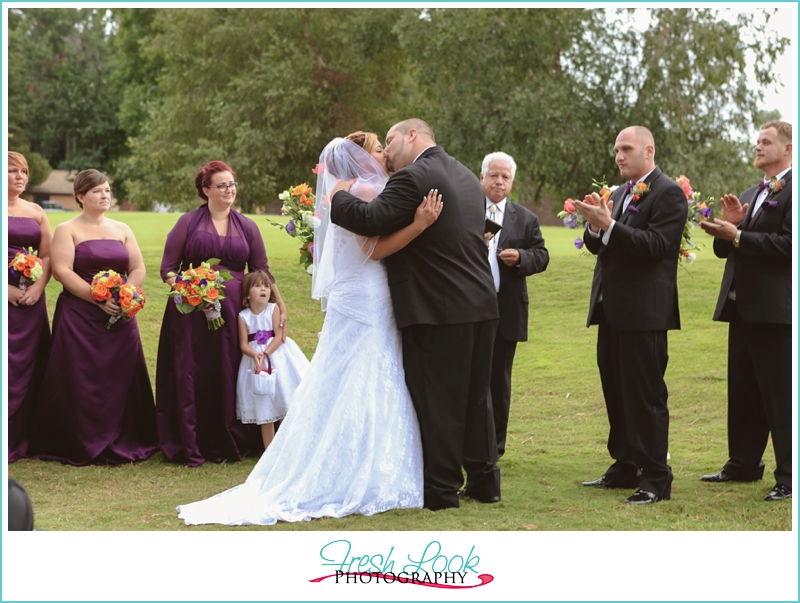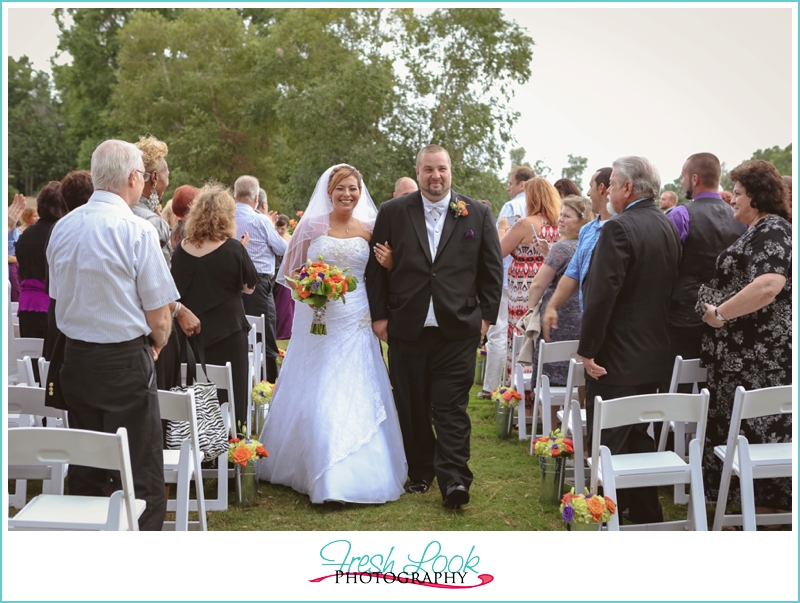 After getting through some fun bridal party photos (and creating the aforementioned kick-awesome bride and groom images), we all headed inside to get the party started and get to enjoy the reception with family and friends that were super excited to celebrate with Tiffany and John!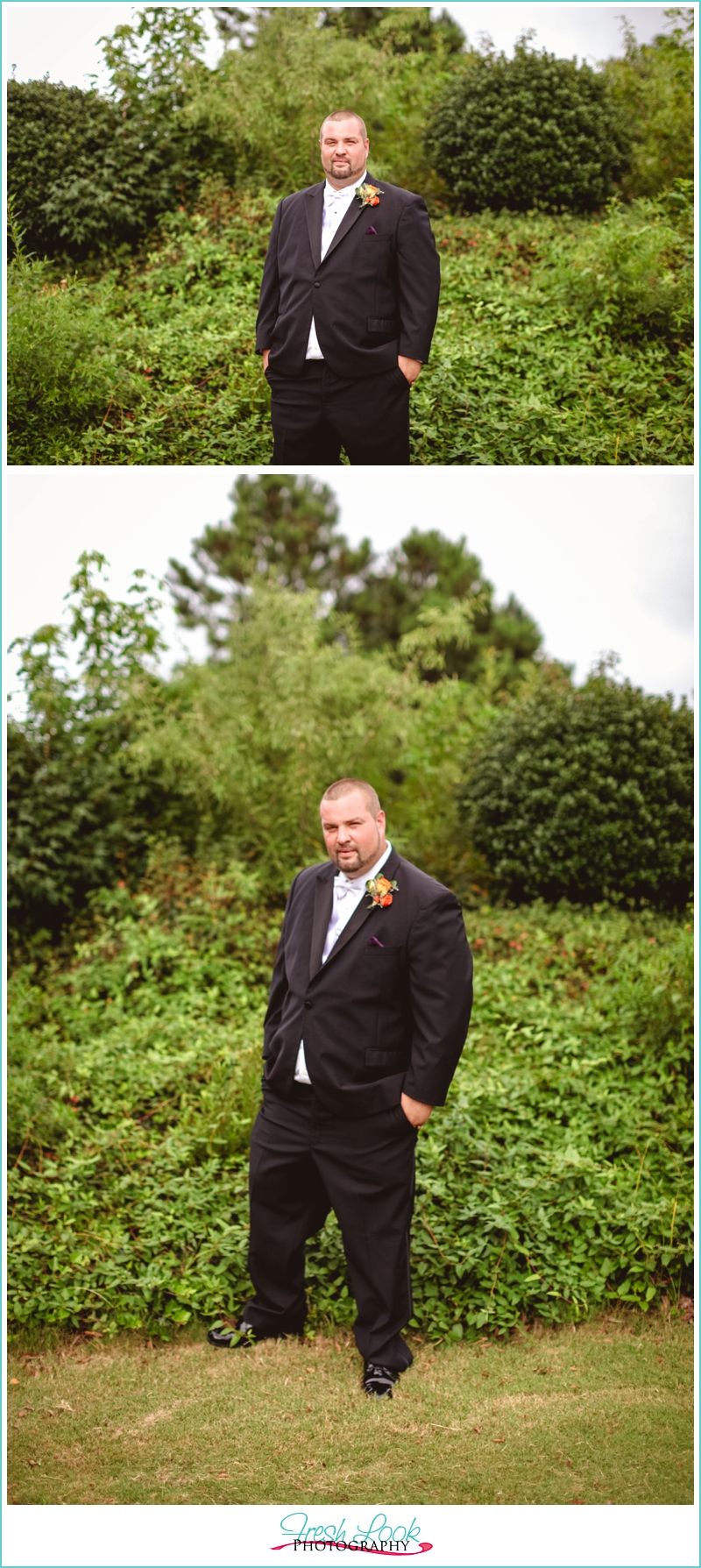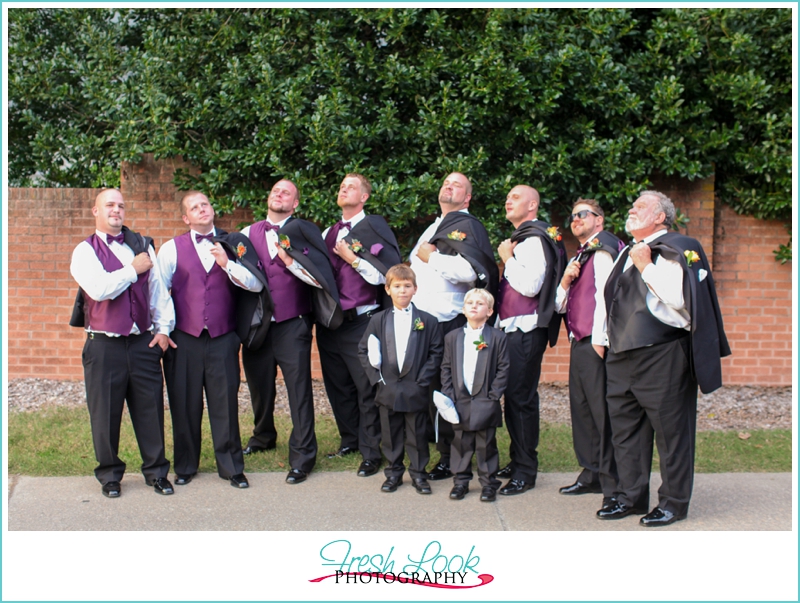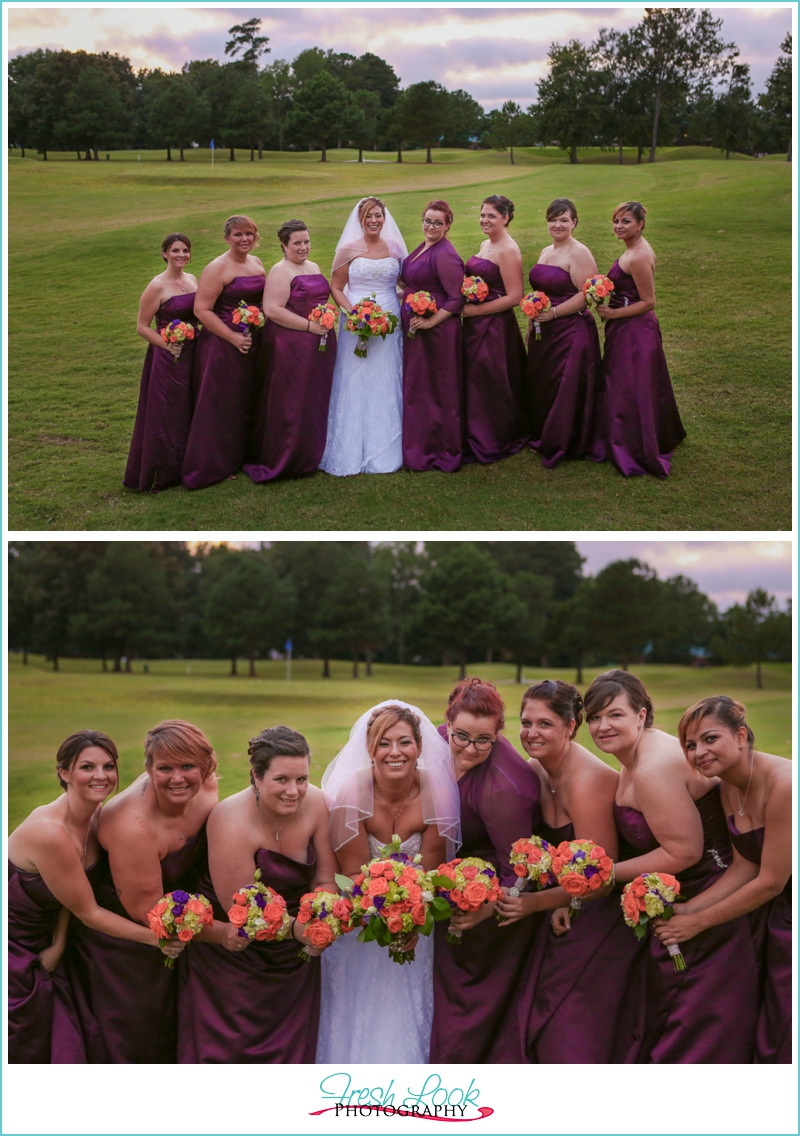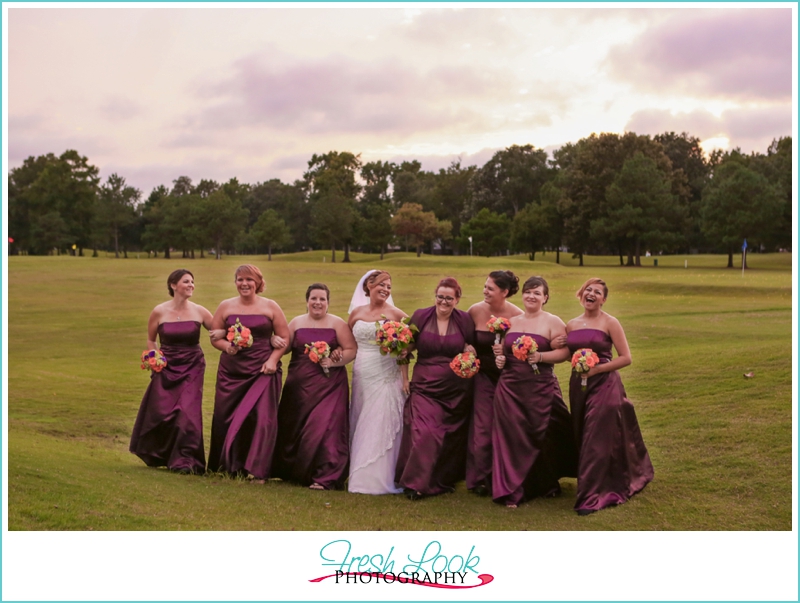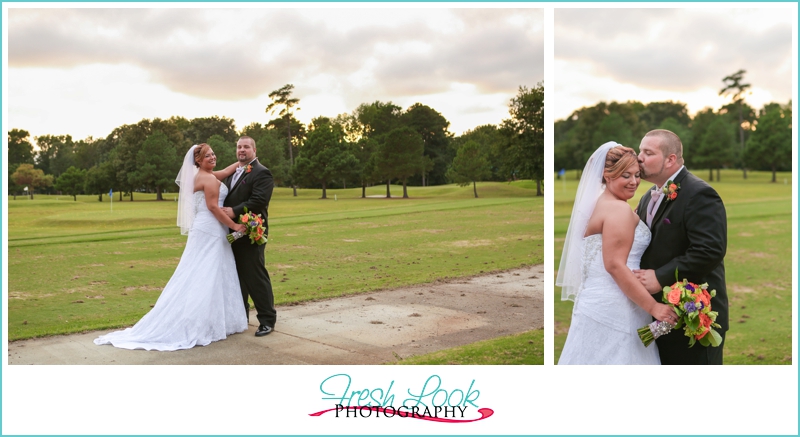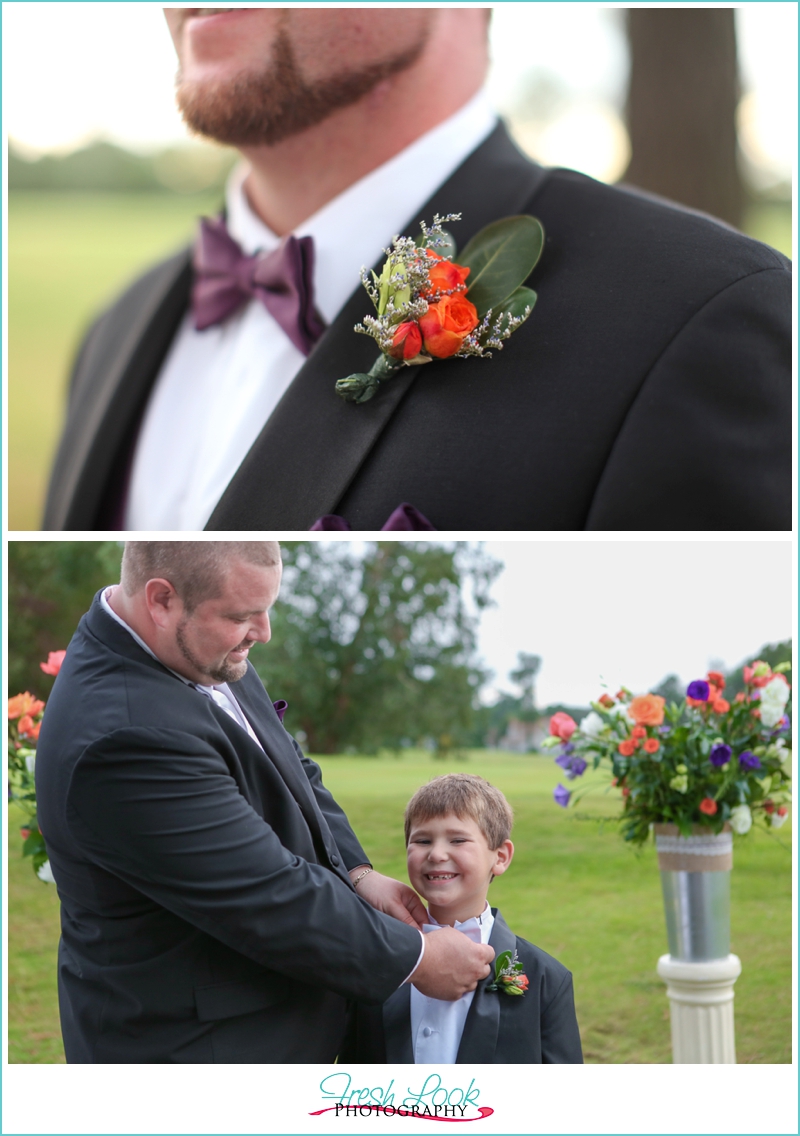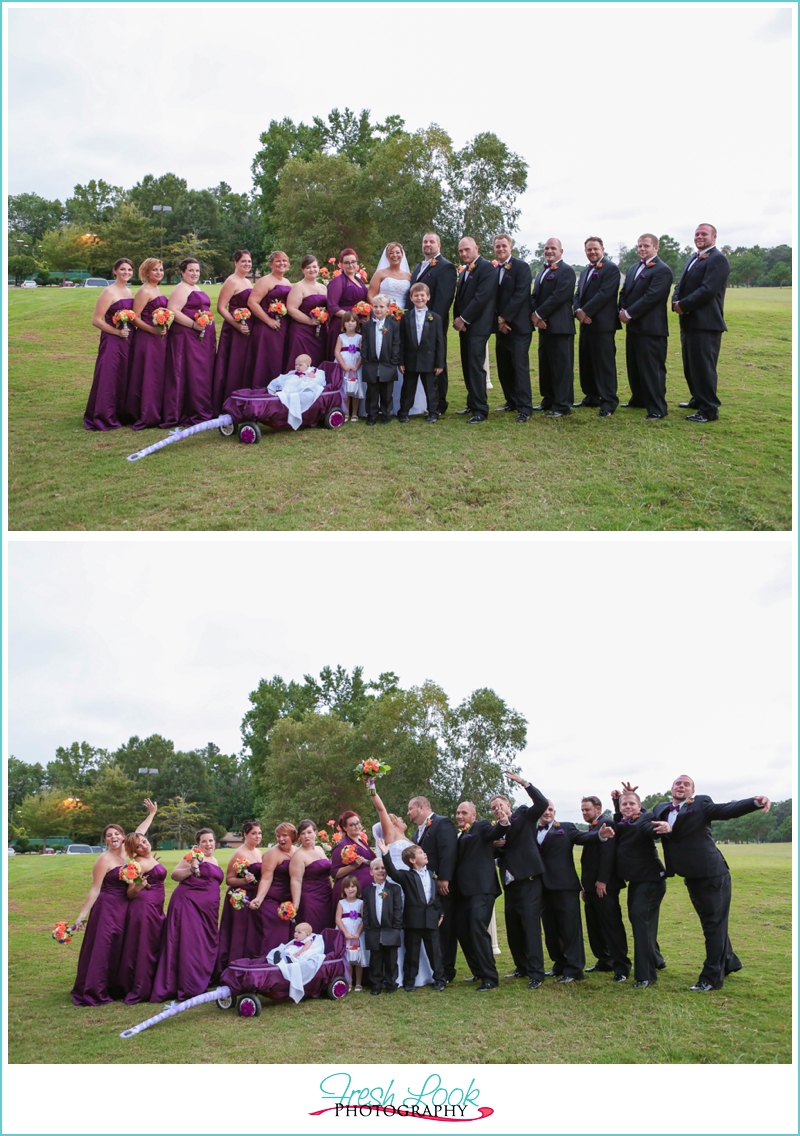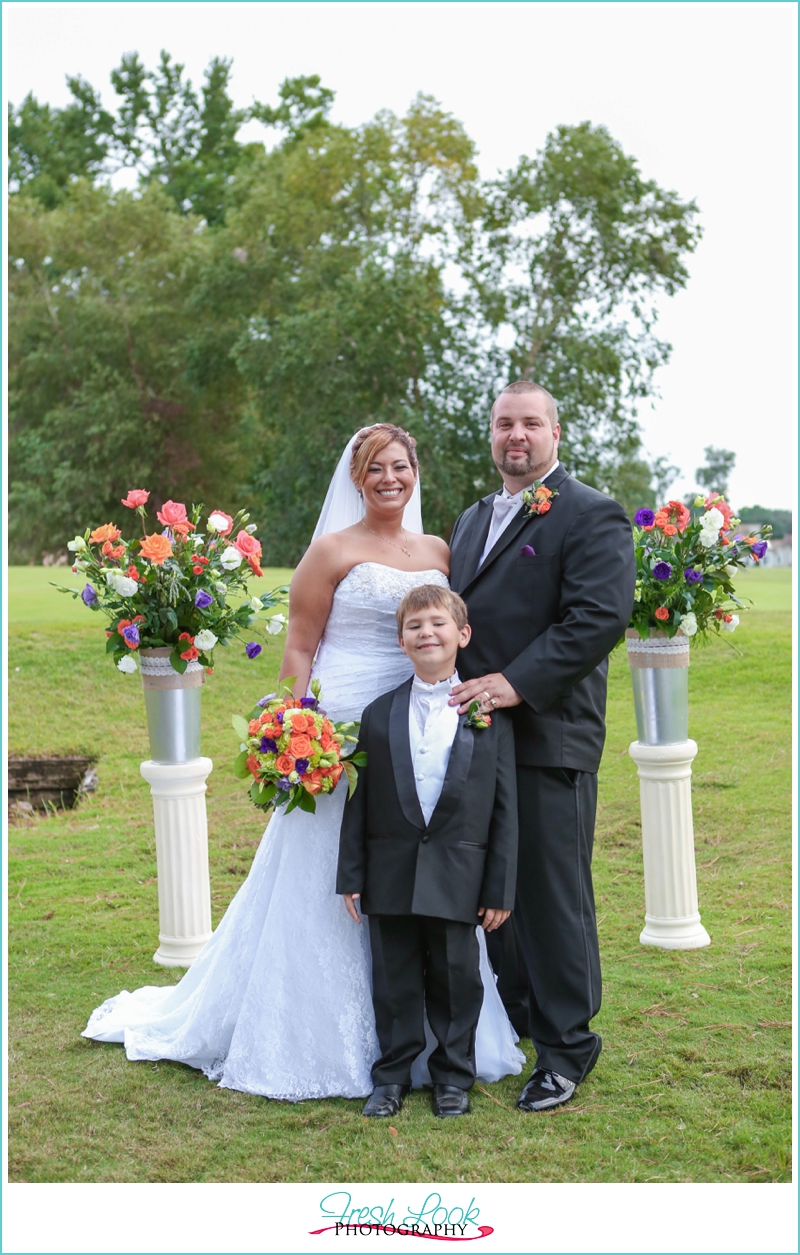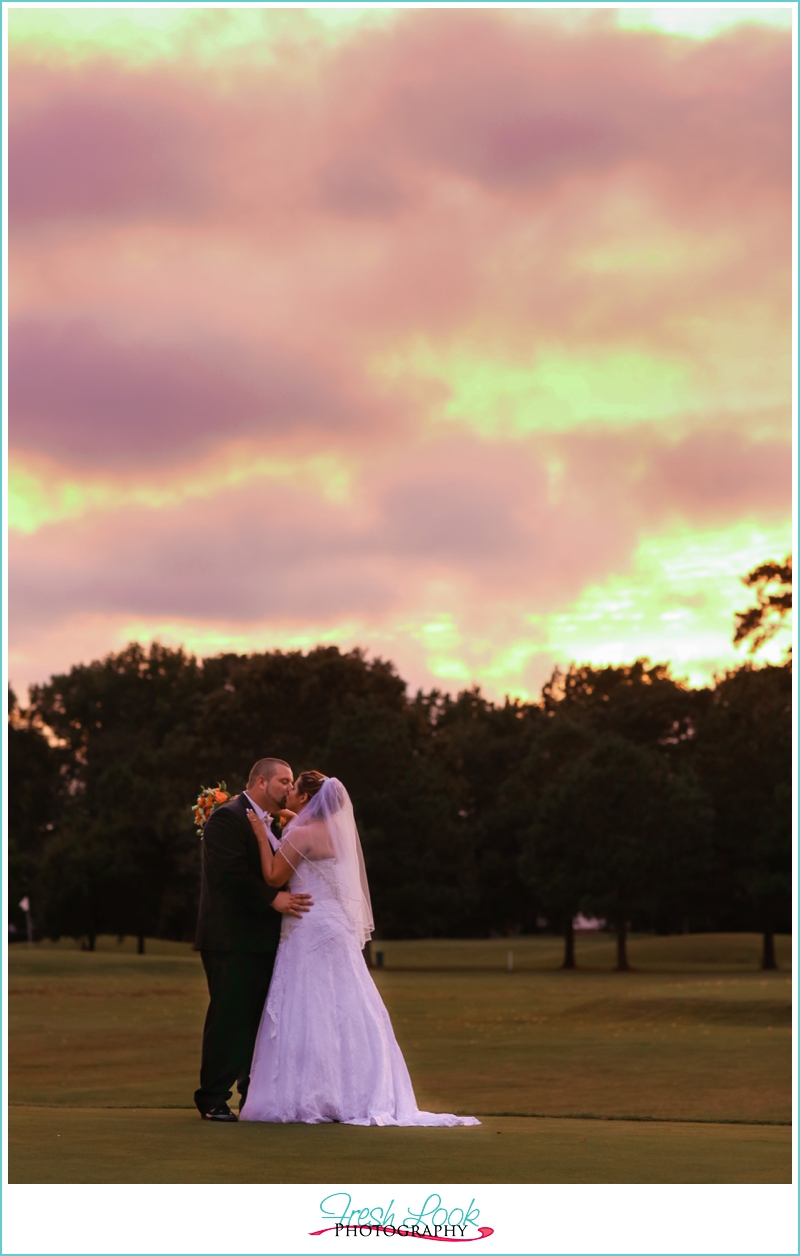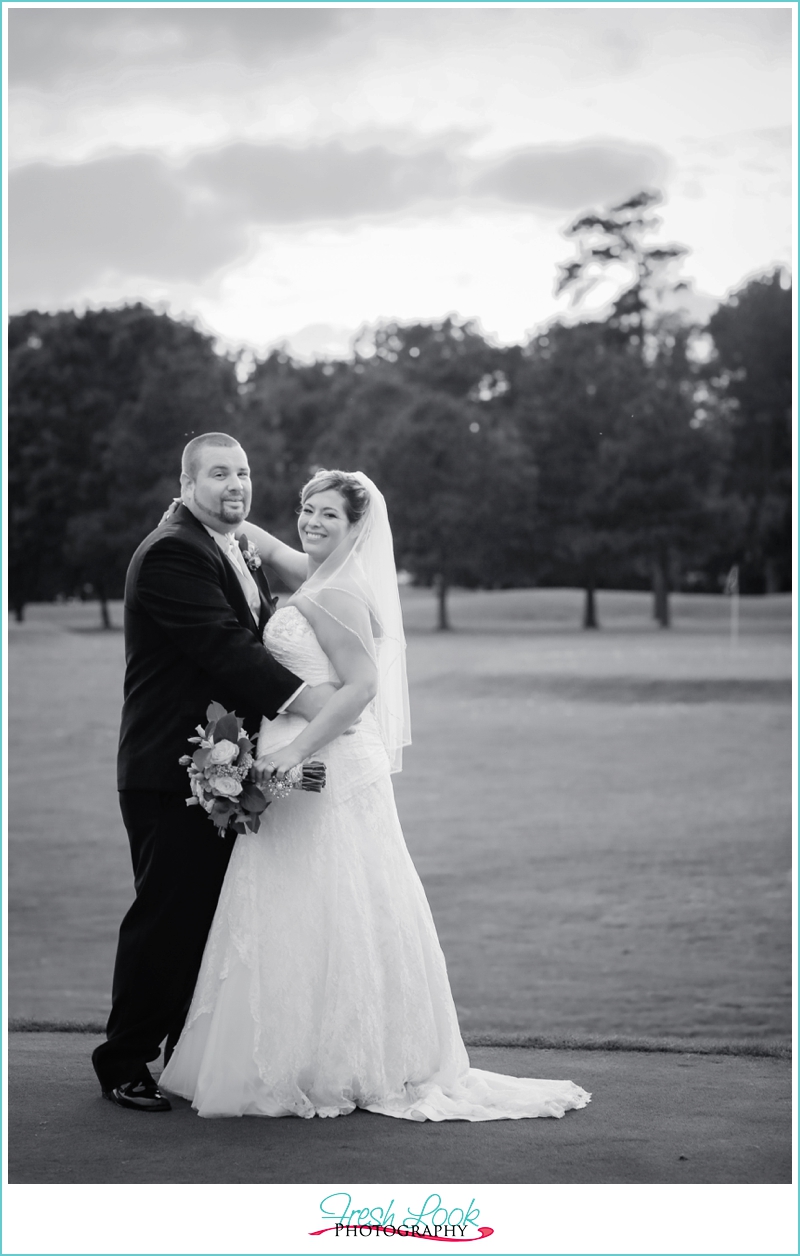 Tiffany and John, thank you so much for allowing us to come and photograph such a special day for you. It was awesome getting out on the dance floor with you guys and I know that the future holds nothing but amazing things for you and your new little family!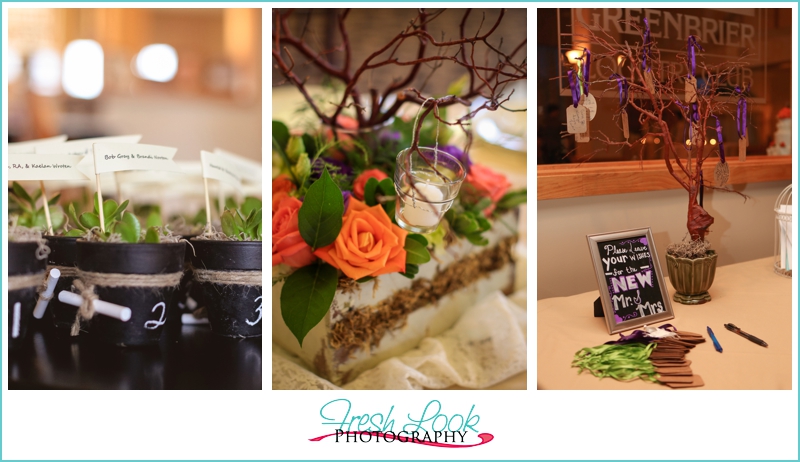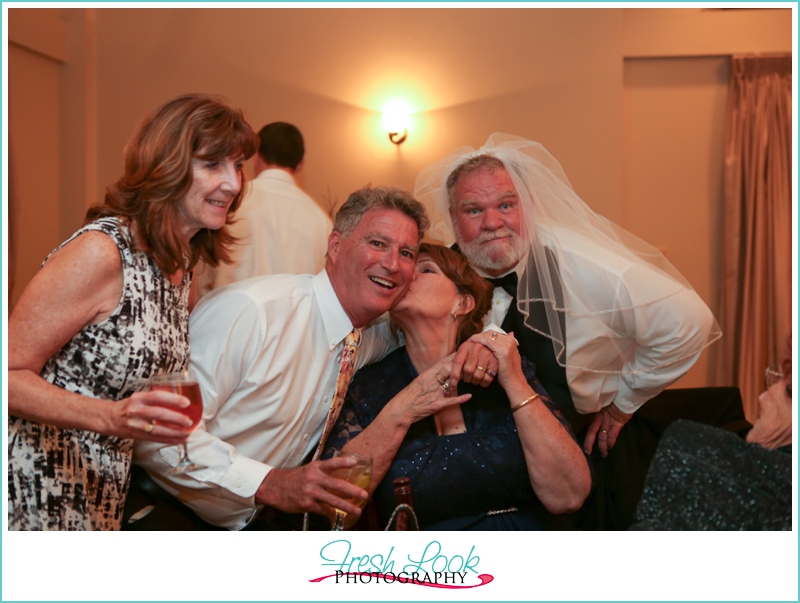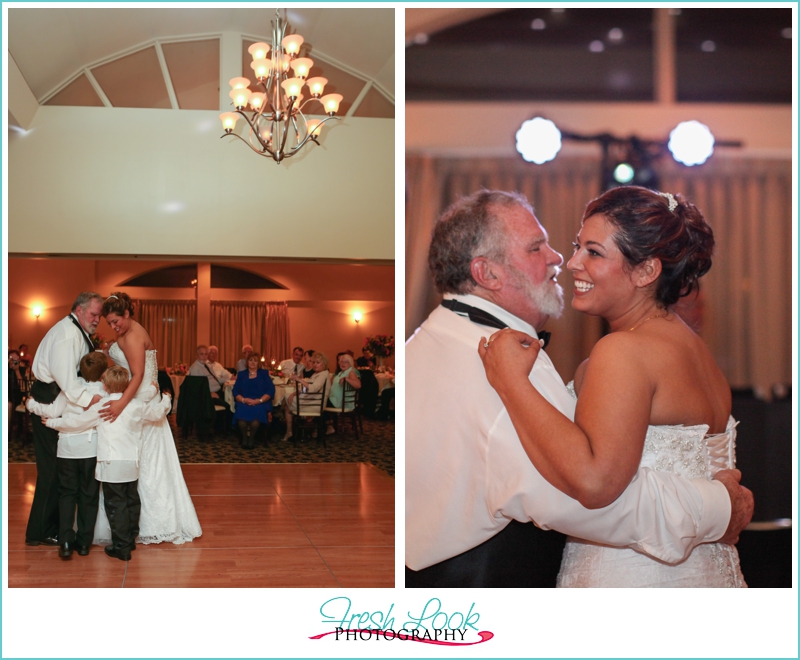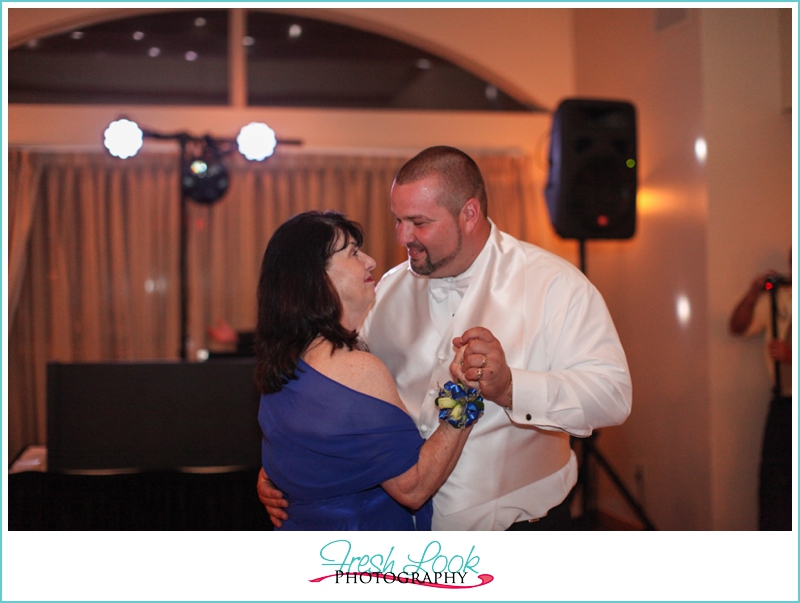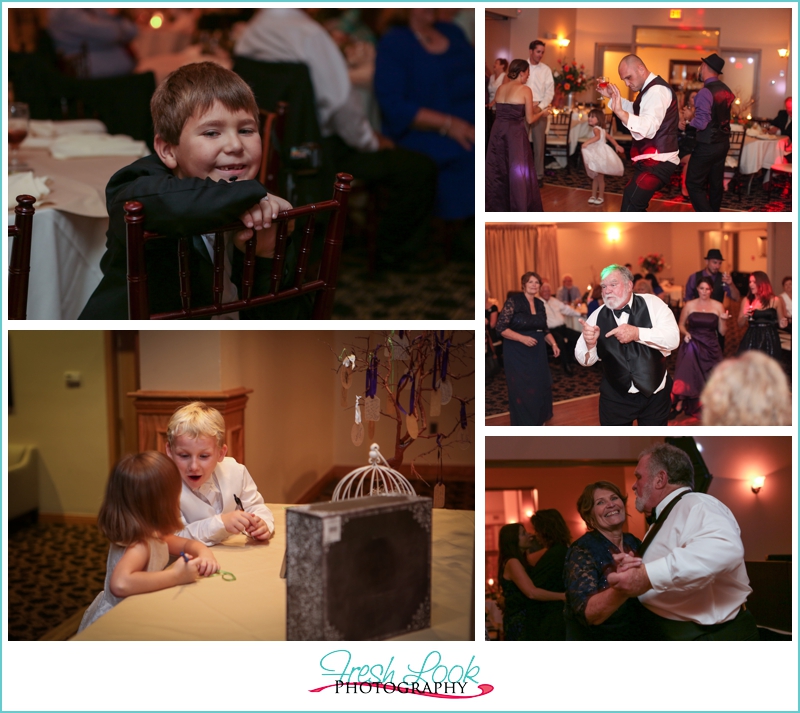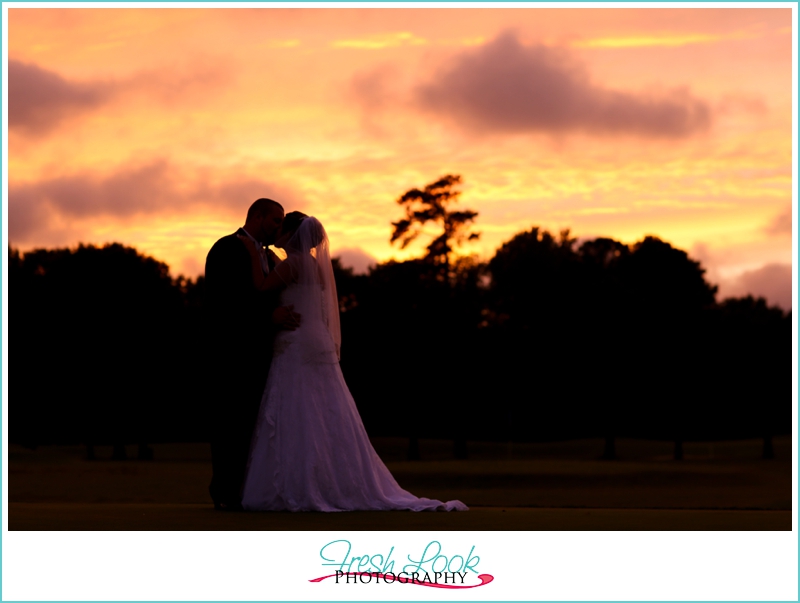 Vendors
Ceremony & Reception Venue – Greenbriar Country Club
Wedding Coordinator, MUA – Alexandra Markley
Bridal Gown & Bridesmaid Dresses – David's Bridal
Groom and Groomsmen Suits – Men's Wearhouse
Florist – Alexandra Markley and Tiffany McDonald