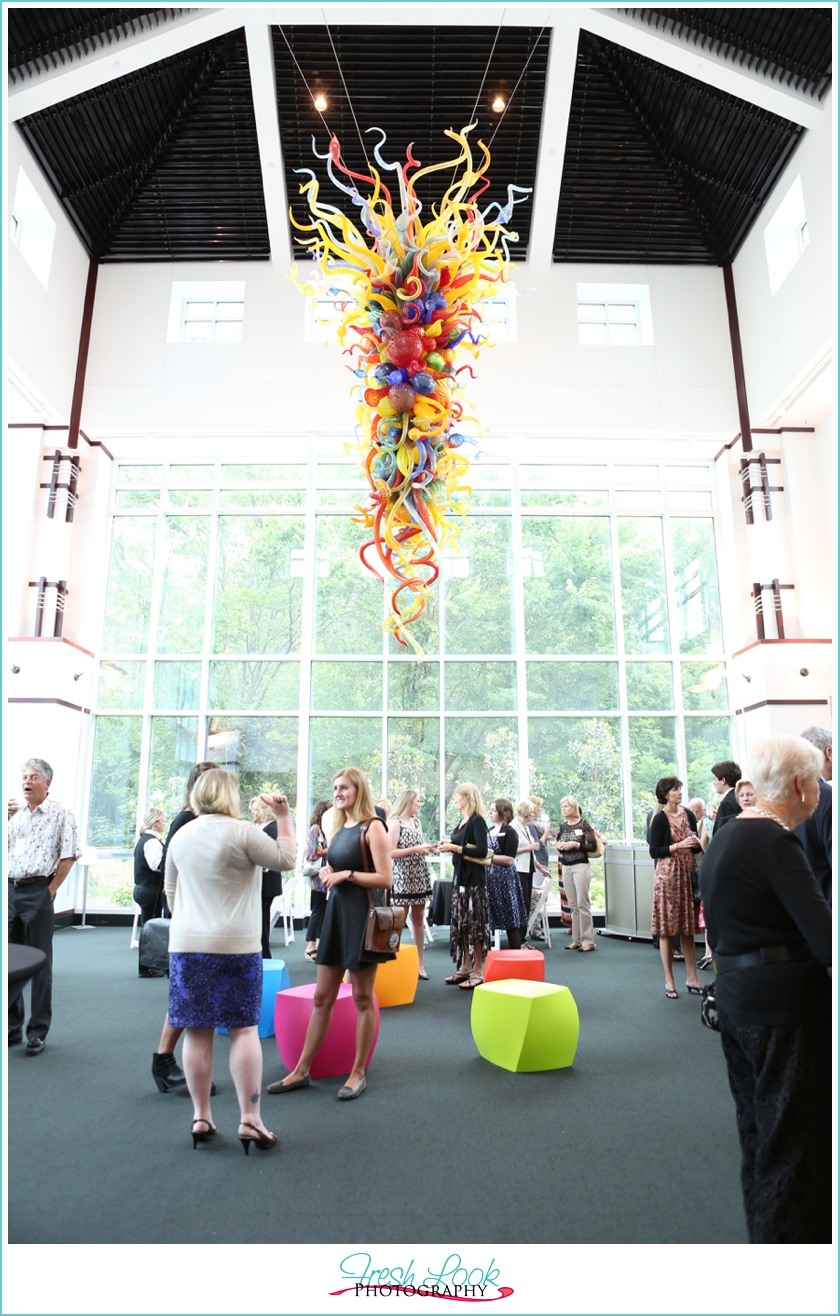 There are so many things to love about living in Virginia Beach, especially since we have so much art and culture at our fingertips! For the Multiplicity Gallery Opening at Virginia MOCA, it was amazing to see the work of so many interesting artist, as well as art from people right here in the Hampton Roads community!
Multiplicity
Multiplicity is organized by the Smithsonian American Art Museum and brings together more than 80 prints from current modern artists such as Vija Celmins, Chuck Close, Sol LeWitt, Martin Puryear, Susan Rothenberg, just to name a few. According to the MOCA website: "Many of the artists in this exhibition have expanded the idea of multiplicity beyond editions of identical impressions by creating series, sequences, and images that comprise numerous parts. They explore repetition, pairing, and variations on a theme as artistic strategies. Implicit in their work is a challenge to rarity and uniqueness as determinants of value. Multiplicity brings together a selection of prints by artists for whom the idea of multiplicity in its many forms provides a touchstone for their artistic expression. These prints are the result of collaboration between the artist and professional printers who help realize the artist's vision."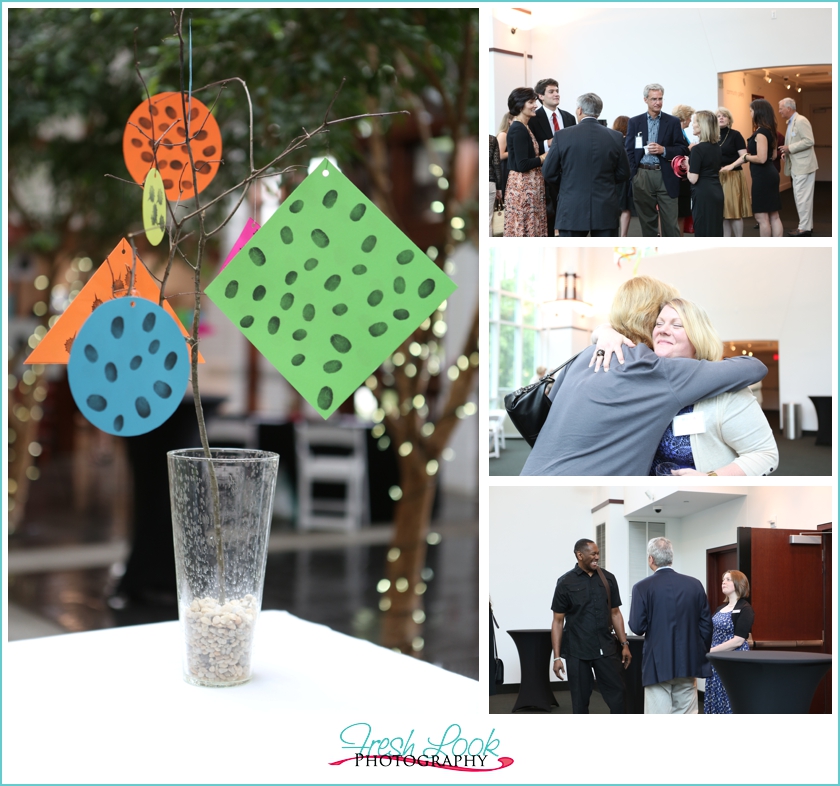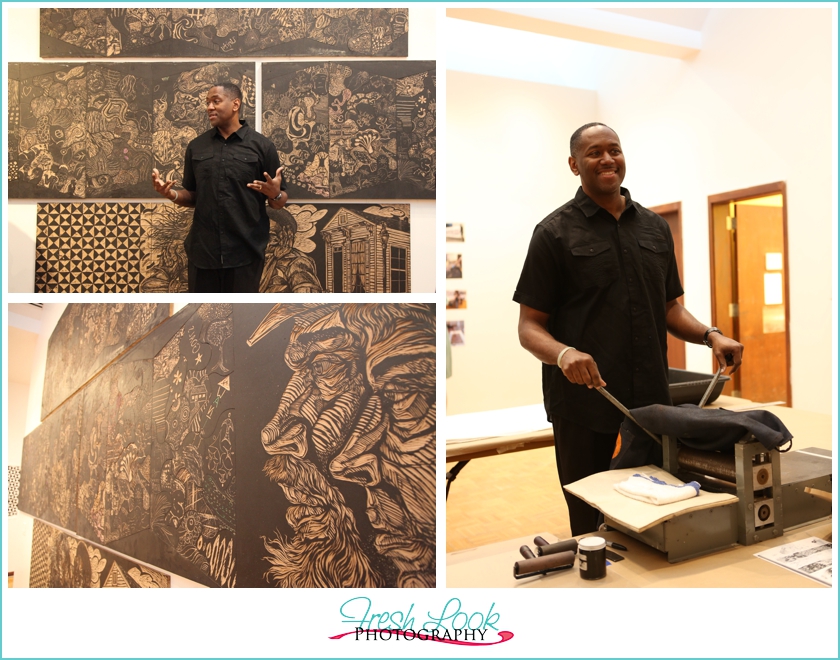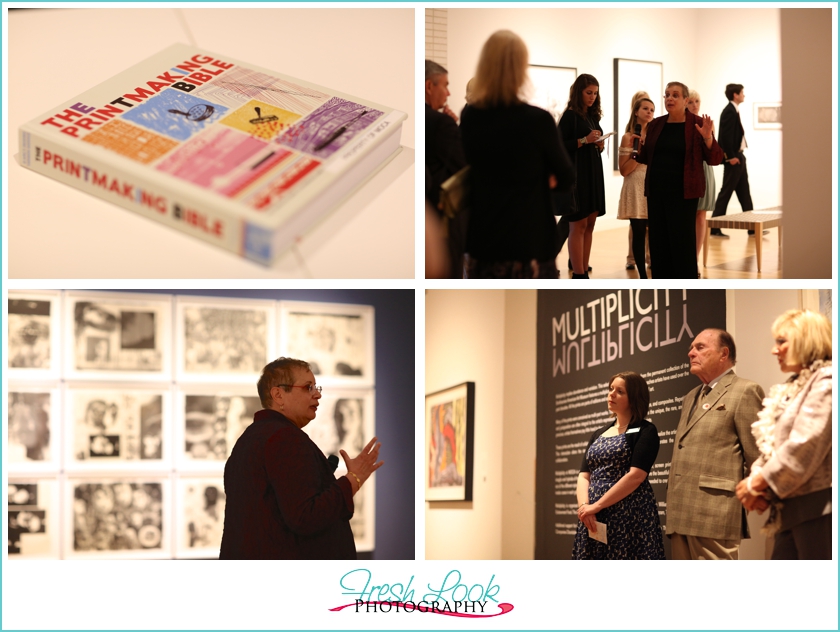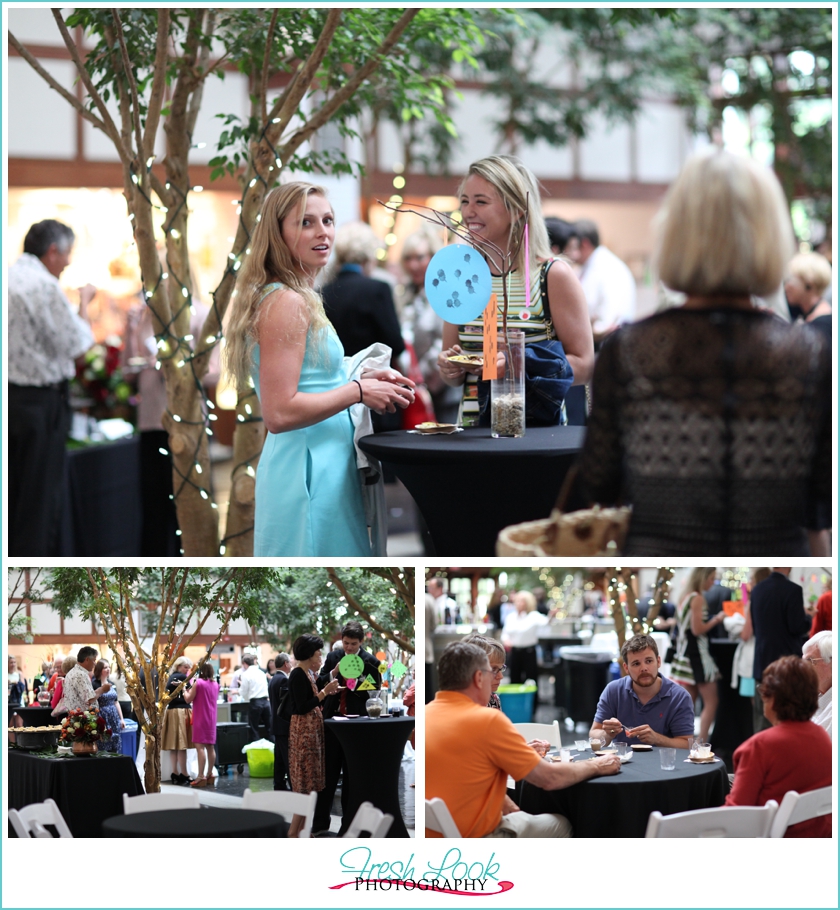 Gestalt: Whole to the Part
Steve Prince, of One Fish Studio, is the current artist in residence and collaborated with community individuals toward a common goal: creating a 3′ by 30′ woodblock print: Gestalt: Whole to the Part to be exhibited in MOCA's Fleming Gallery alongside the Multiplicity exhibit. Prince defines Gestalt as "a configuration or pattern of elements so unified as a whole that its properties cannot be derived from a simple summation of its part." Steve Prince created one-third of the woodblock print; the other two-thirds of the blocks were cut into multiple jigsaw pieces and subsequently made by community members into individual artistic creations. The whole was then assembled and printed to form a collective print centered on the Hampton Roads community.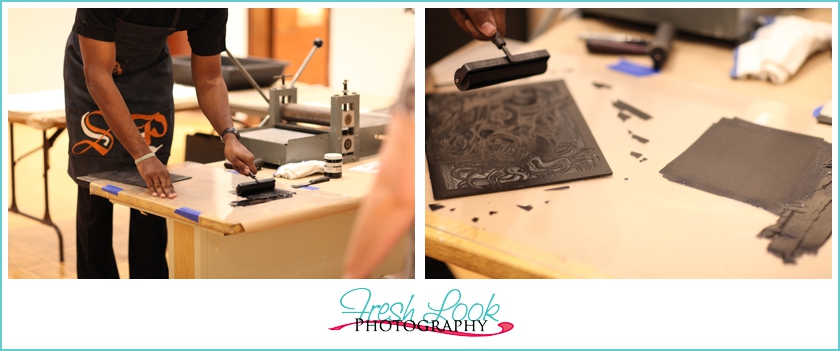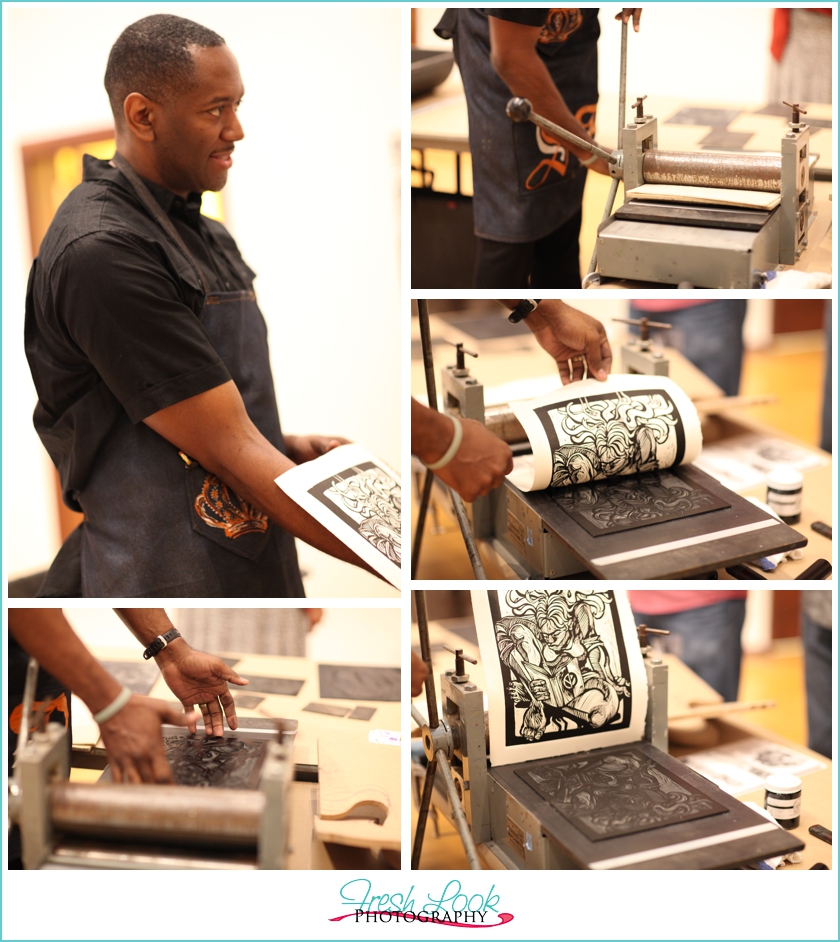 All in all, the new Multiplicity gallery opening was a huge success! Many patrons came out to view the new artwork, try some tasty food from North End Catering, and the smooth sounds of a saxophone in the atrium.