This harvest inspired photo shoot is a bit late in the season, but I had to share sweet baby Kendall's 6 month photo shoot with everyone! Caitlin and Ben picked a really fun location to do pictures, and Hunt Club Farm did not fail to deliver in the fun department! They always decorate to the nines, with Halloween events being one of their biggest attractions, drawing guests in with pumpkins, plants, and spooky entertainment.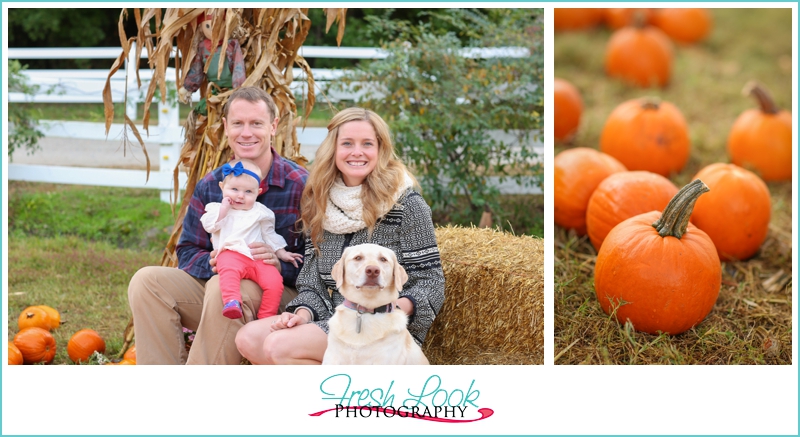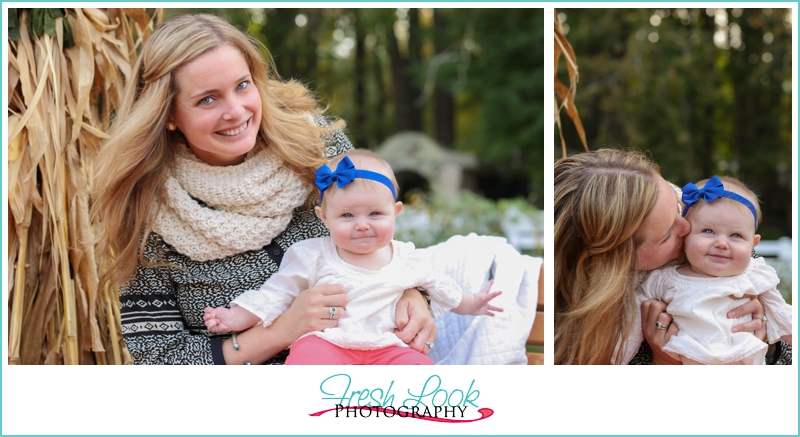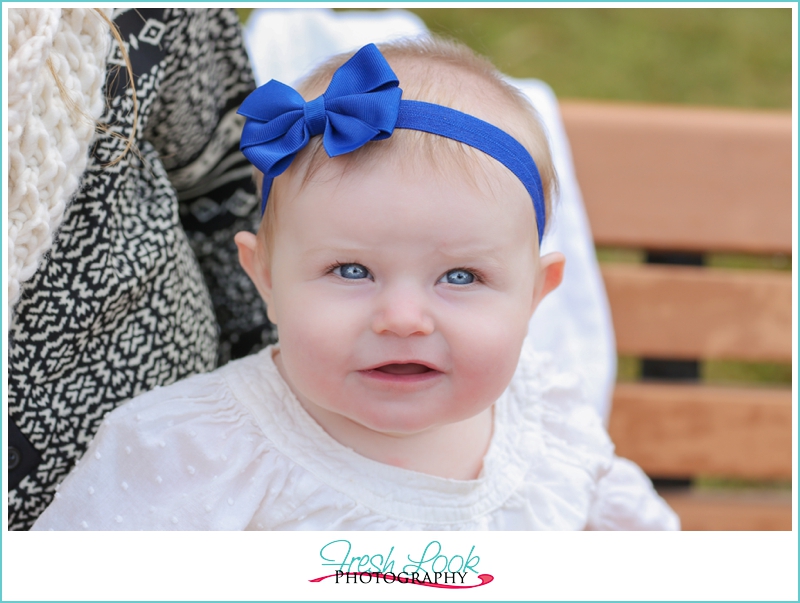 Oh my gosh, I can't get over Kendall's gorgeous baby blue eyes!
Harvest Inspired Photo Shoot
Baby Kendall is one of the the most adorable little ladies I've had the pleasure of photographing for in a while! She is always in such a great mood, and has an adorable smile on her face pretty much constantly (especially when daddy holds her!). Even though it was a bit wet on the morning we decided to do pictures, the four of us had a great time playing in the pumpkins, and Hampton (Kendall's fur-sister) was so funny to watch, especially once she saw the turkey's walking around on the grounds!
All in all, it was a great morning to do pictures and we had a lovely location in which to do our harvest inspired photo shoot. I can't wait until Kendall's 9 month pictures to see what fun her momma comes up with next (maybe a winter wonderland inspired shoot!).