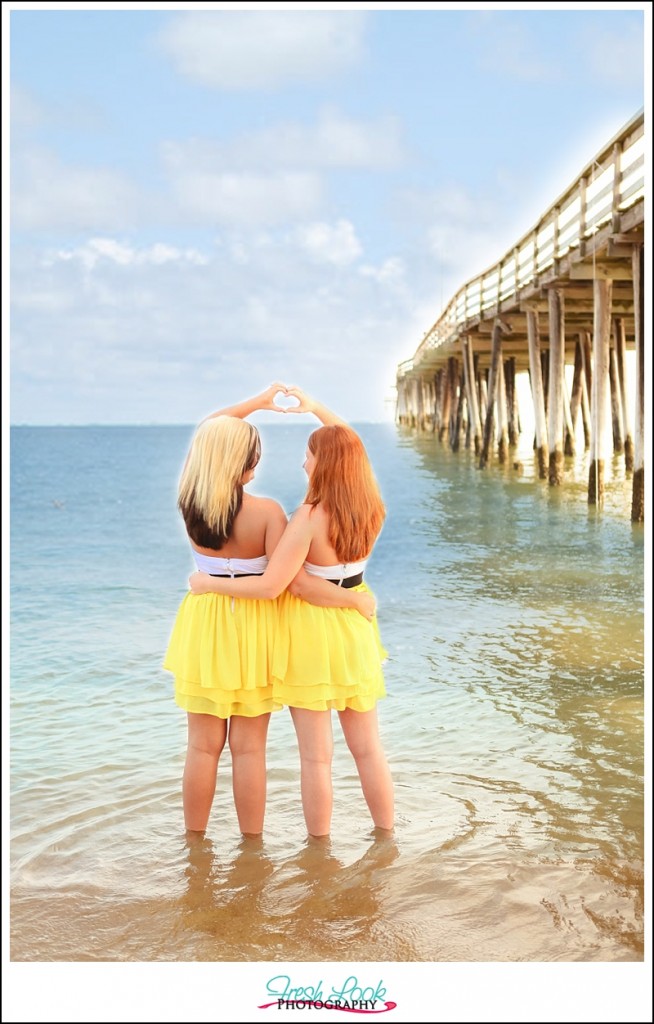 My sweet cousin Sabrina and her friend Jackie decided to take a road trip and come get away to Virginia Beach for the weekend so they could see a country concert and hang out at the beach. Since my kiddos were gone, I offered to let them stay at my house and (after accepting) Sabrina asked me if they could do a besties on the beach photo shoot. I loved that idea! There's so much you can do at the oceanfront, and these two definitely had a blast together!
Whether it was trying to figure out how to look sexy standing in the sand (harder to do than you might think!), horsing around with a piggy back ride, or splashing each other in the water, Sabrina and Jackie definitely took advantage of this time together and were able to relax and goof off.
Since they wanted the beach feel, I decided to take the girls to Lynnhaven Fishing Pier (where I do all my beach sessions) so they could get sand and surf in their pictures, but not have to worry about dealing with a million tourists photo bombing their pictures. I really love this location because it's usually pretty quiet, is never crowded, and has a variety of photo options to make the images look fun and different.
Ladies, thank you so much for having me come along for this photo shoot! I had a great time hanging out with you two (and getting those real smiles 😉 ), and hope that you had an amazing time down here in Virginia Beach! Can't wait till we see each other again!