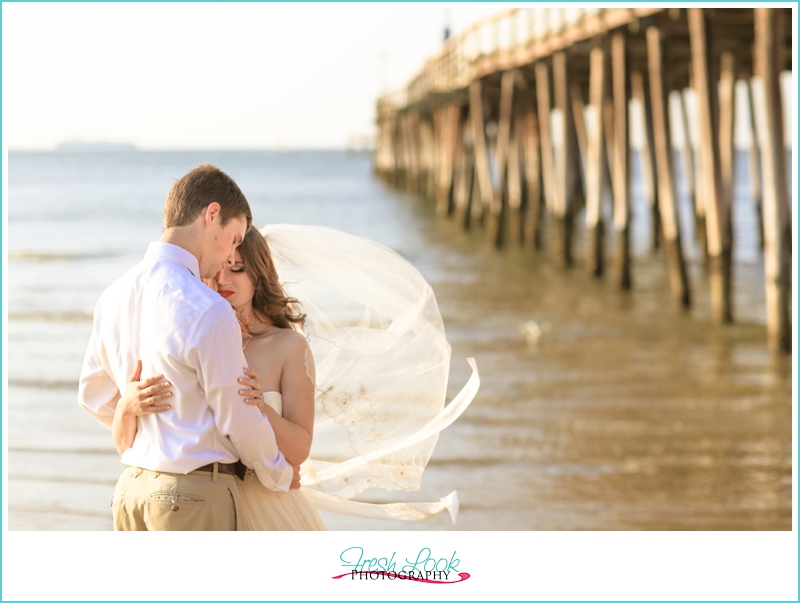 I am always looking for a way to give back to the photography community and help build up other photographers because I really want to see this industry raised up, and that won't happen without us supporting and encouraging each other! So every summer I teach two free events to promote the spirit of learning and community. This year, it started with a beach photography workshop and next month there will be a headshot swap!
I love the intense look she's giving the camera!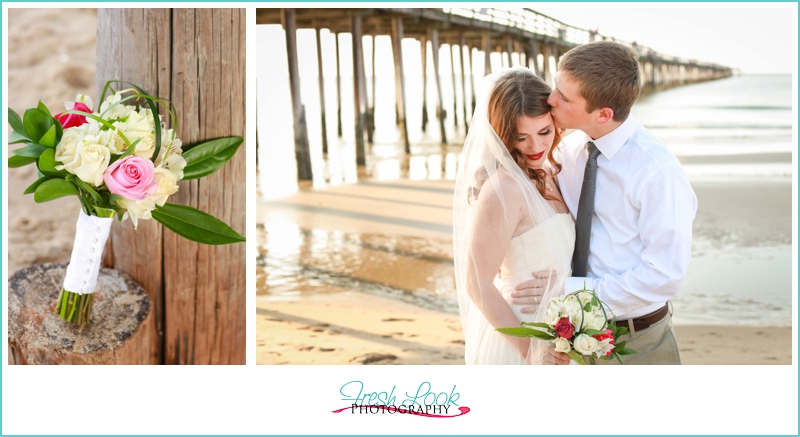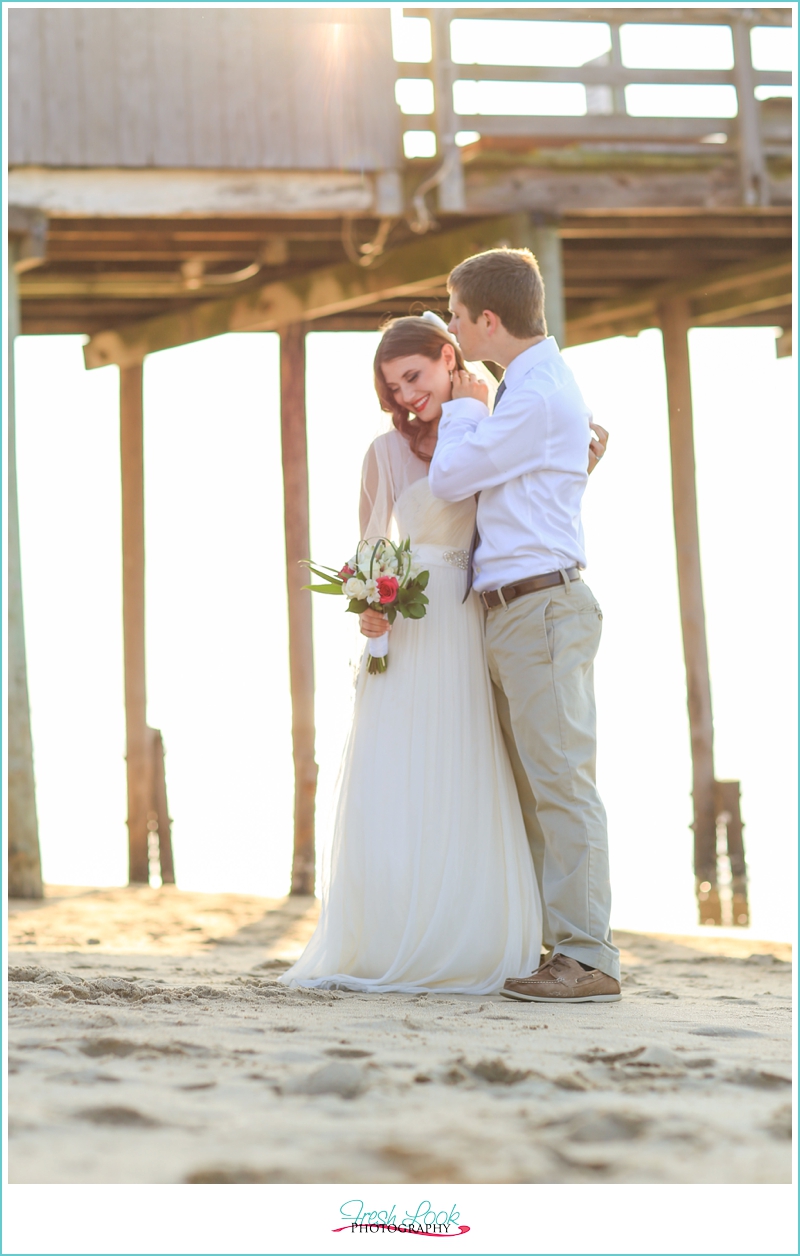 Beach Photography Workshop
The beach photography workshop started with about an hour of instruction for the 20 or so photographers who attended the event. I started by talking about working with couples (making them comfortable, getting them to trust you), and then moved into the show and tell portion of core poses I use and how that can be transitioned into getting some amazing images by just making small tweaks.
We had a wonderful couple who had been married for a few years don some wedding clothes and we also had a bride who was on the cusp of getting married (who has since celebrated the wedding to her handsome hubby!), so I can now finally share with you all of these gorgeous images!
I am so happy that this event was such a success and look forward to many, many more amazing opportunities to work with local photographers! If you are interested in attending events like these (and more awesomeness like it), feel free to click on the Contact Me section of this website so we can get you involved 🙂
VENDORS
Event Organizer – Jeanne Catalano
Workshop Instructor – Judith Chauvette and Eric Soule, Fresh Look Photography
Hairstylist & MUA – Brittany Chewning, ChewChew Rocket Styles
Florist – Alexandra Markley, Flowers by Alexandra
Jewelry – Jane Fowler, JP's Jewelry Creations and Lauren Harrington, Stella and Dot