There are a few things you can expect when doing a Waterside engagement session: beautiful views of the harbor, lots of interesting architecture, and beautiful setting sunlight (because we're shooting in the golden hour, of course!). But when you're doing a photoshoot with Fresh Look Photography, there's always one more than that's definitely going to be included: load of laughter!!!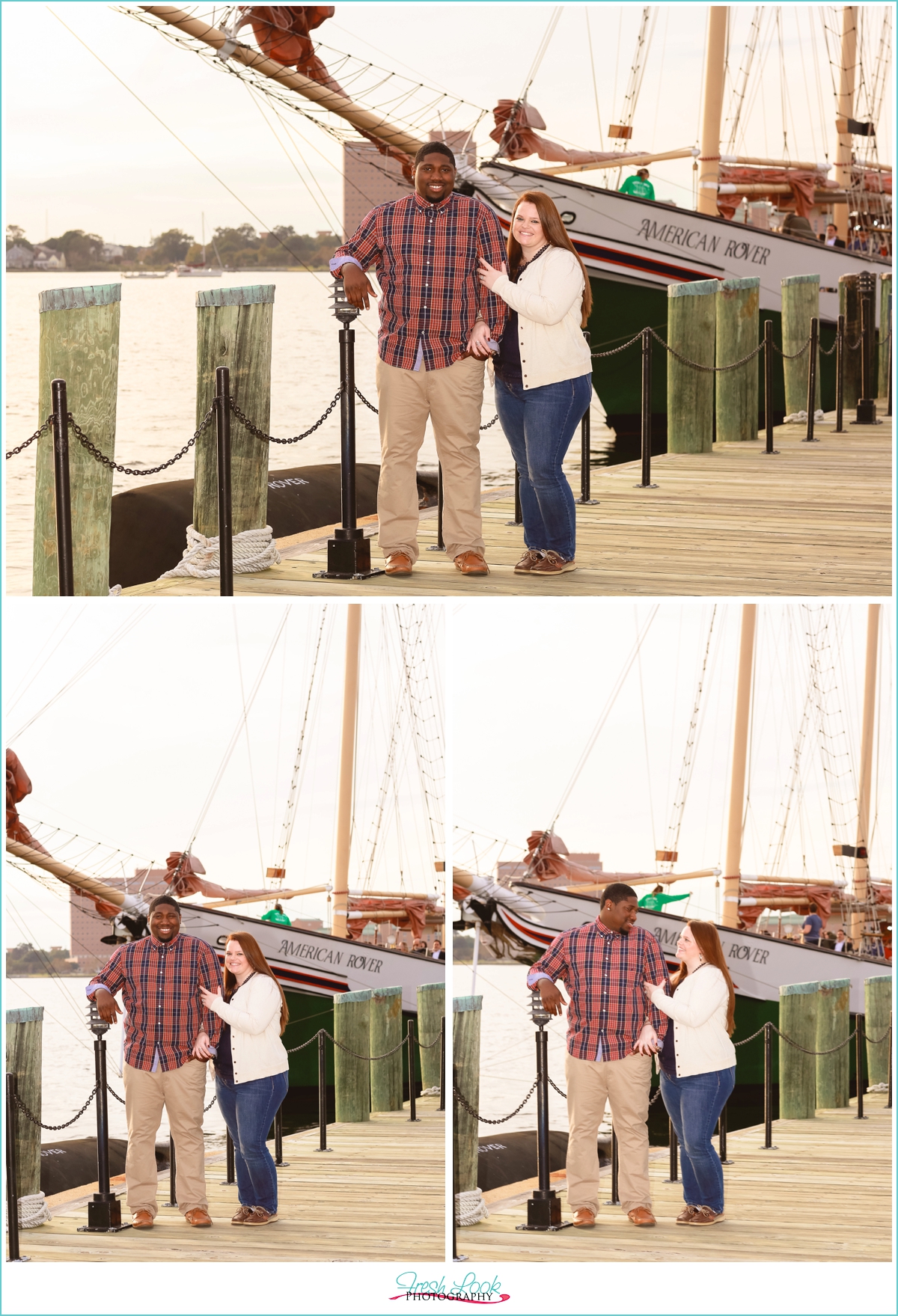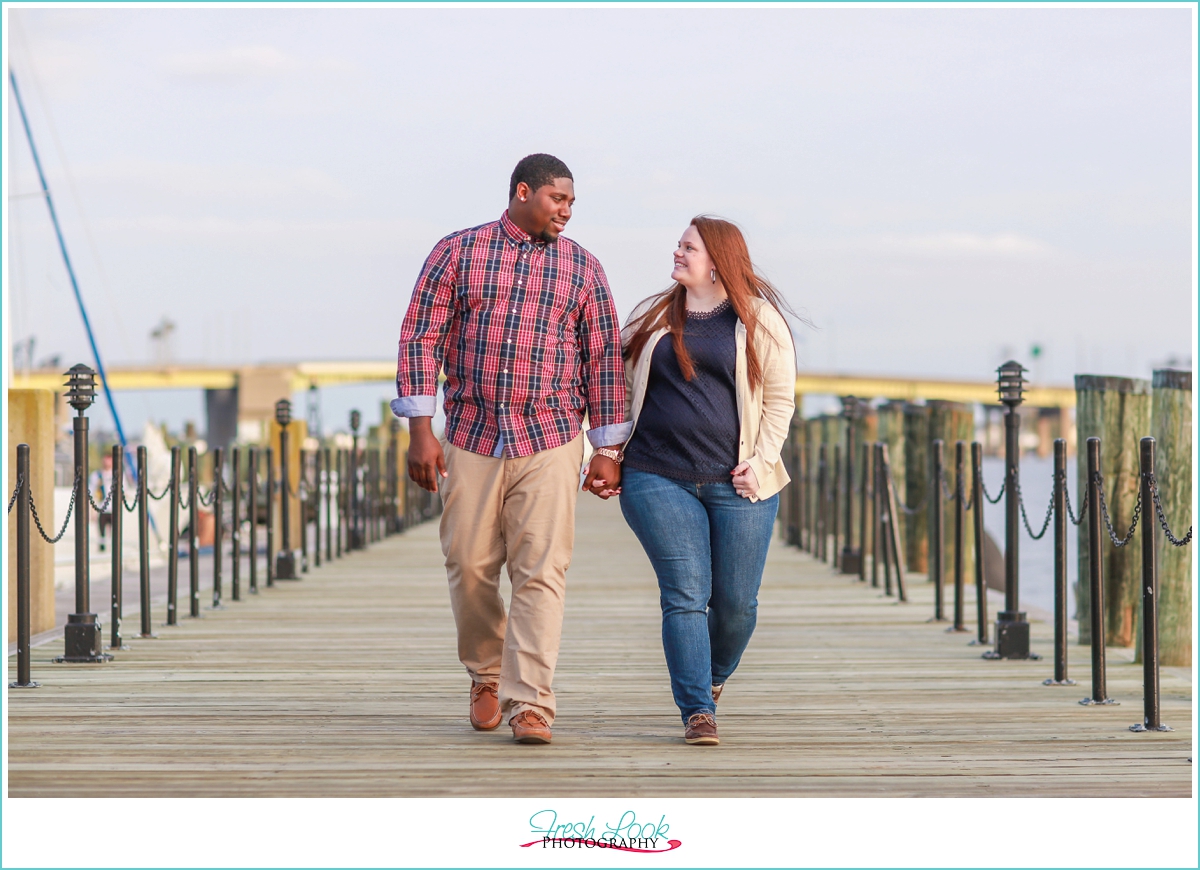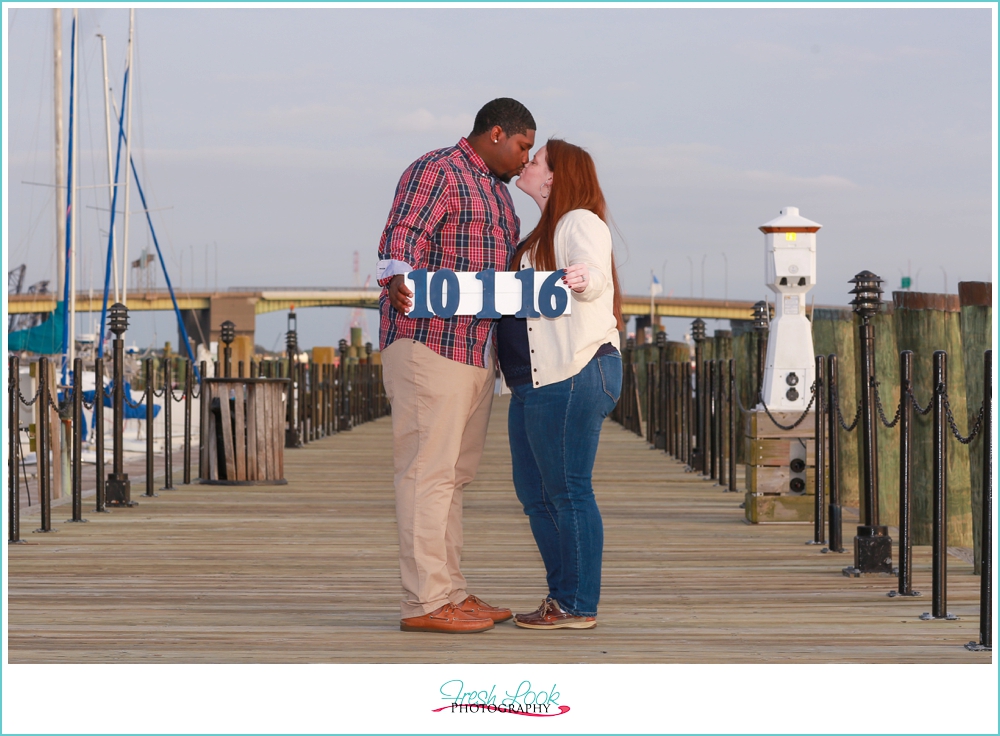 I love this cute little sign that Taylor made for their save the date announcements!
Waterside Engagement Session
We met Taylor and Q last year, and were super excited to do an engagement session for them in downtown Norfolk. It took a little bit of coordination because these two lovebirds are attending college in DC (hooray for the big city!), so we had to figure out when they would be down here to do it. We ended up picking a beautiful Sunday afternoon, where the weather was giving us a brief respite from the cold, and the photos couldn't have turned out better!!!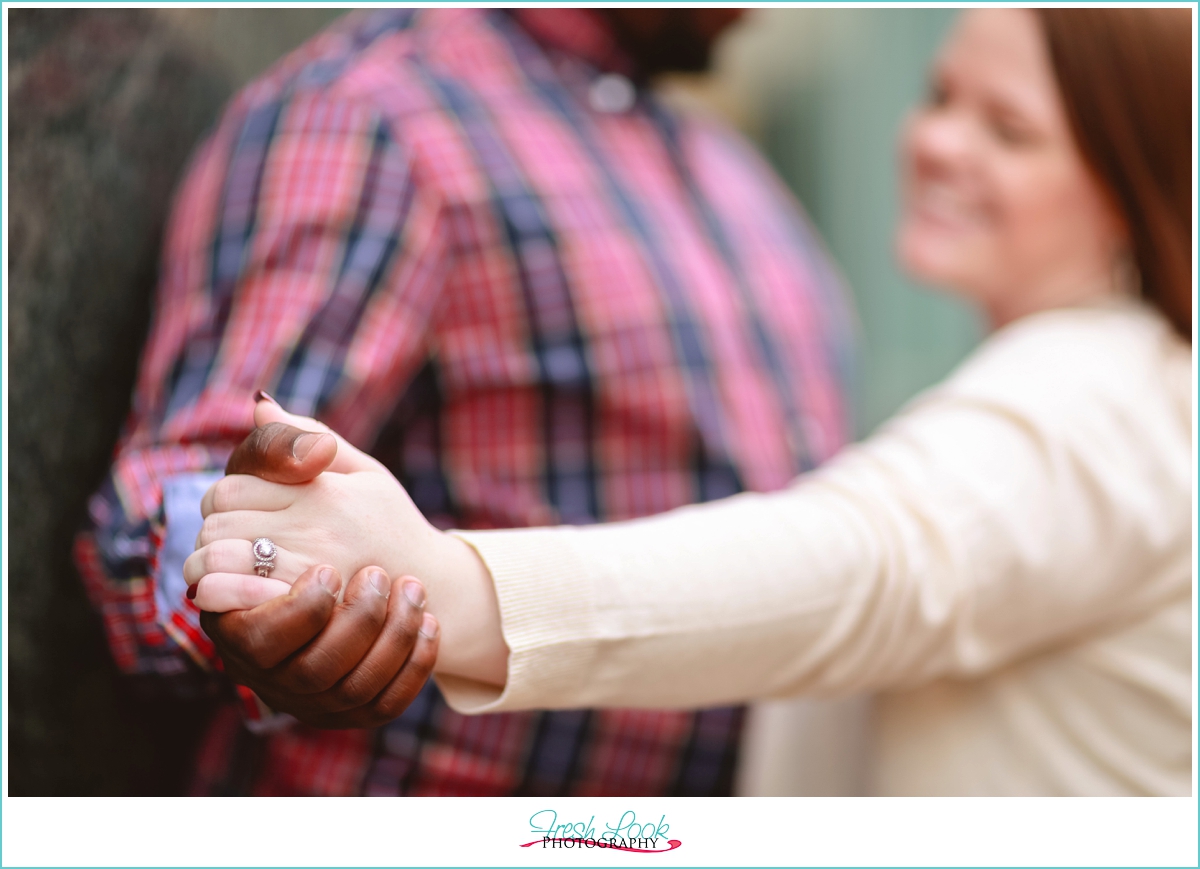 Oh em gee!!! This image is so incredibly soft and romantic!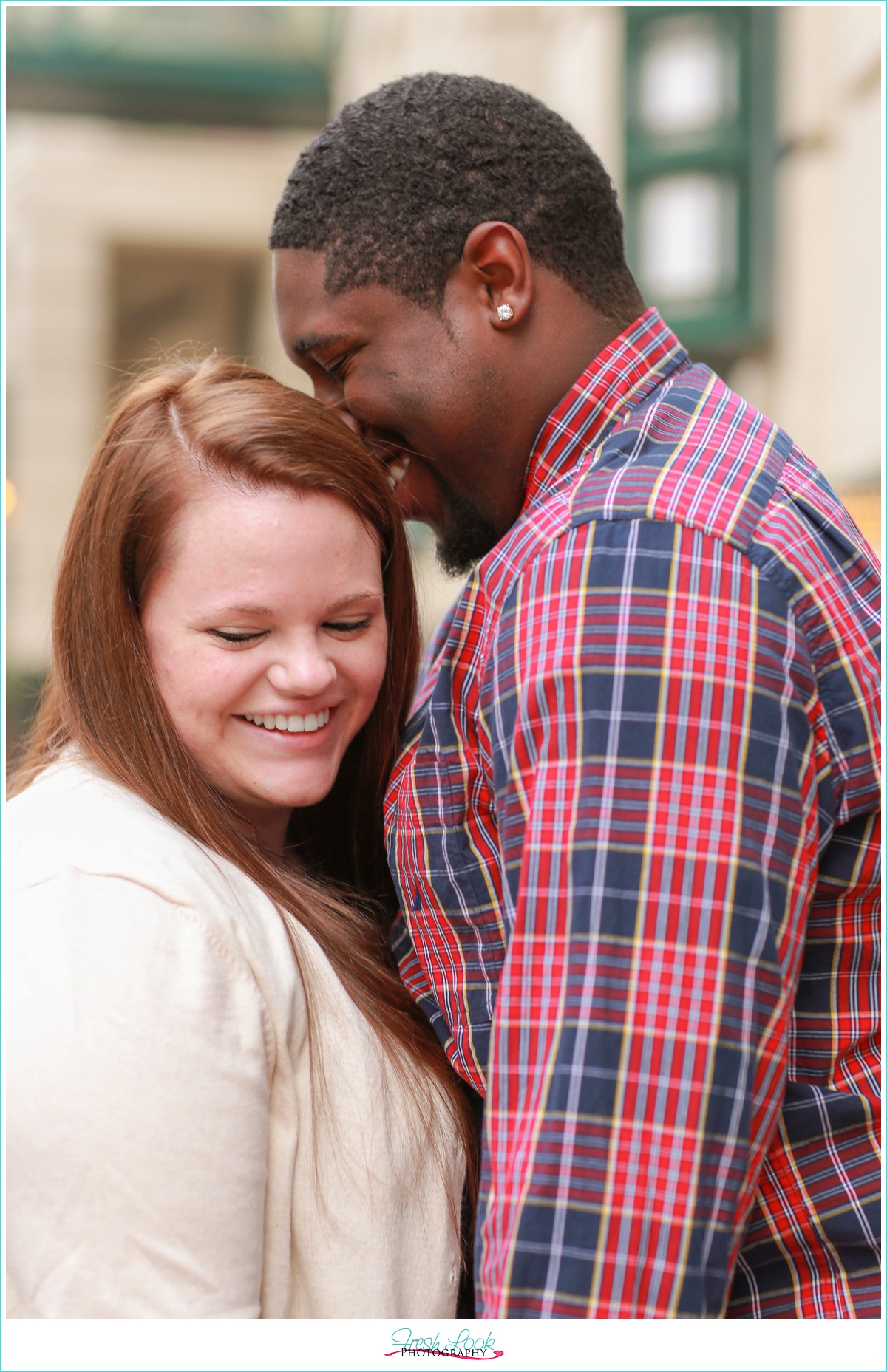 Woah Taylor! You have got some gorgeous peepers woman!!!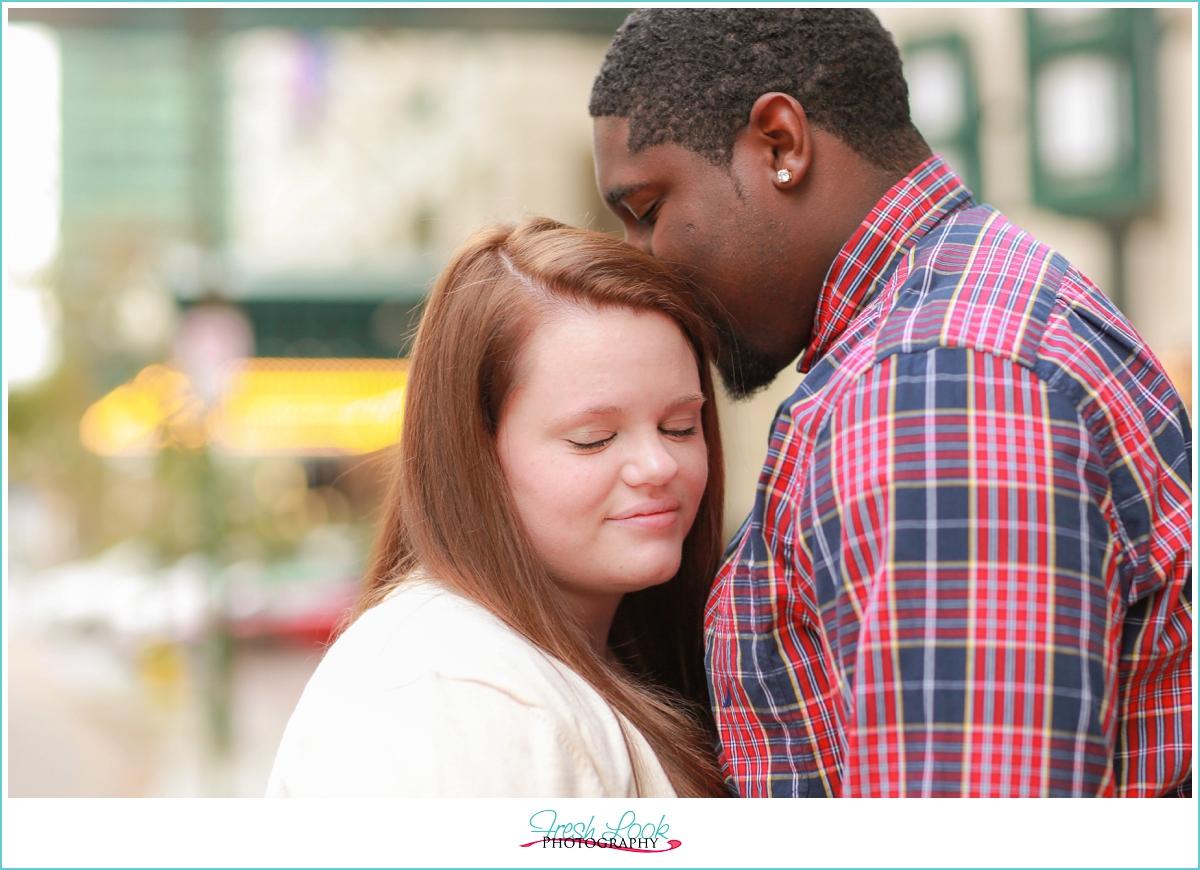 Taylor and Q, thank you so much for taking the time to get together and do an engagement shoot with me! It was a blast getting to hang out and know you guys a little better, and walking around exploring all the cool places in downtown Norfolk is always a good time! I wish you a lifetime of happiness and can't wait to see all the amazingness when you two finally tie the knot at your wedding in October!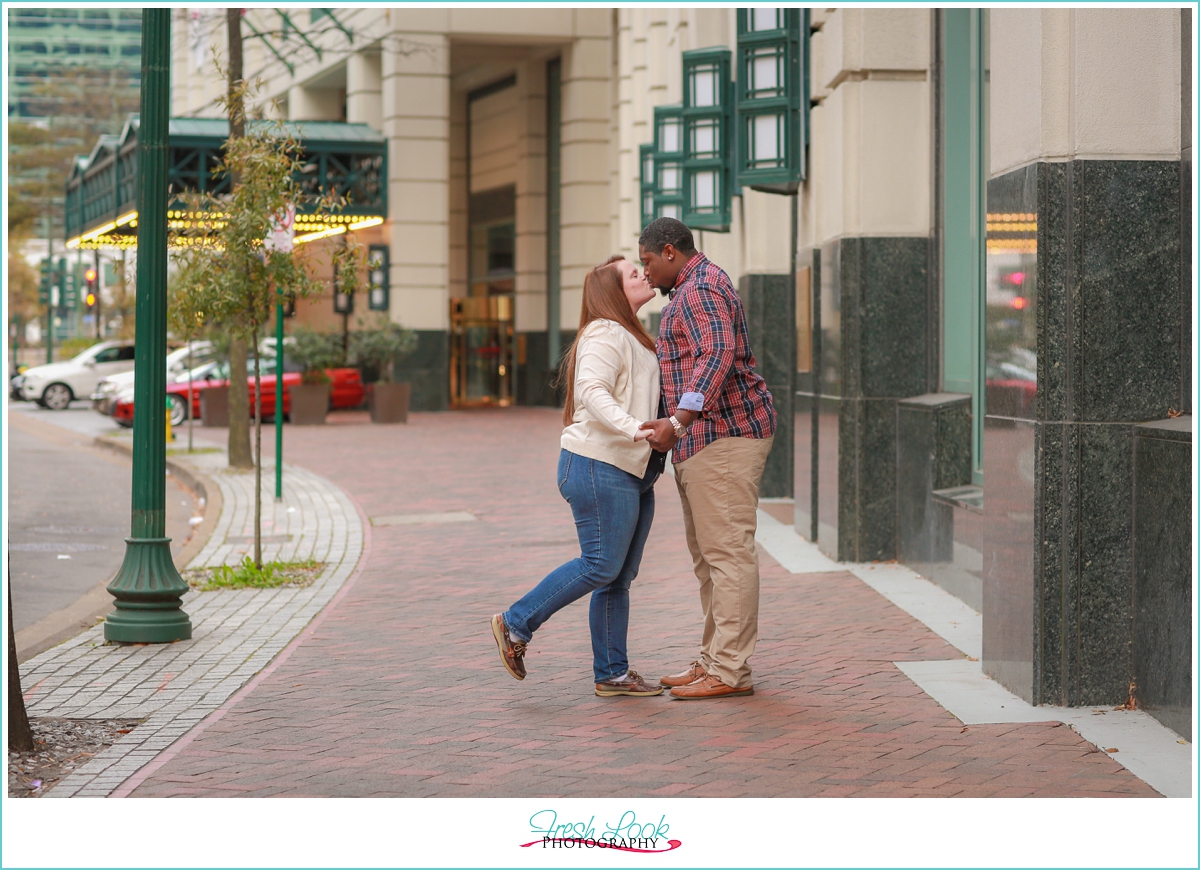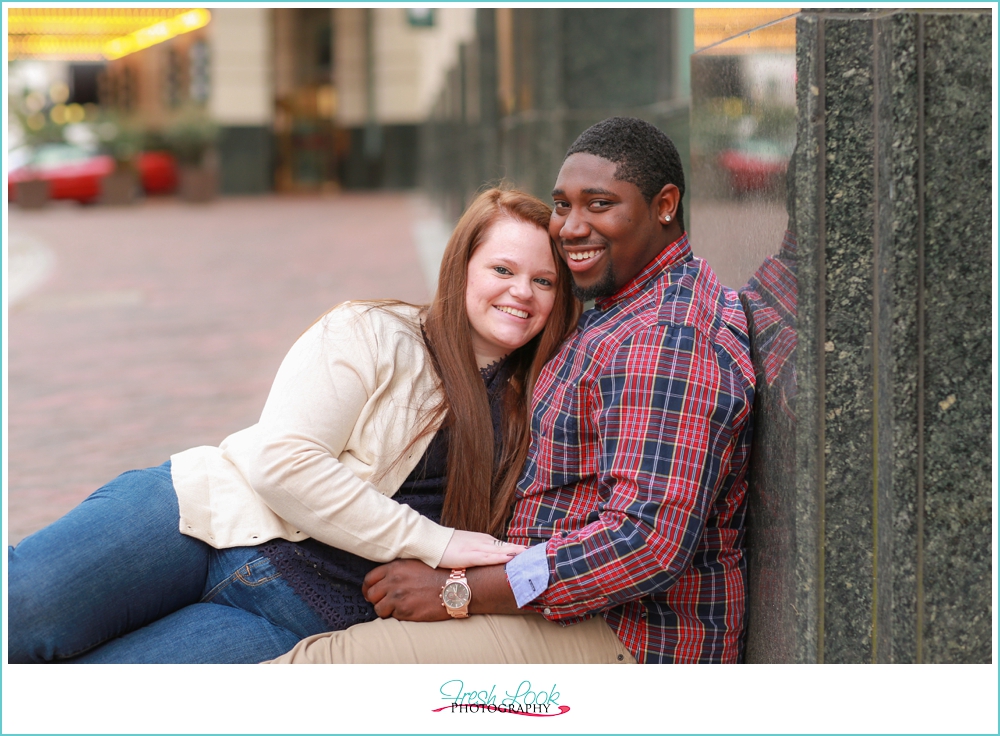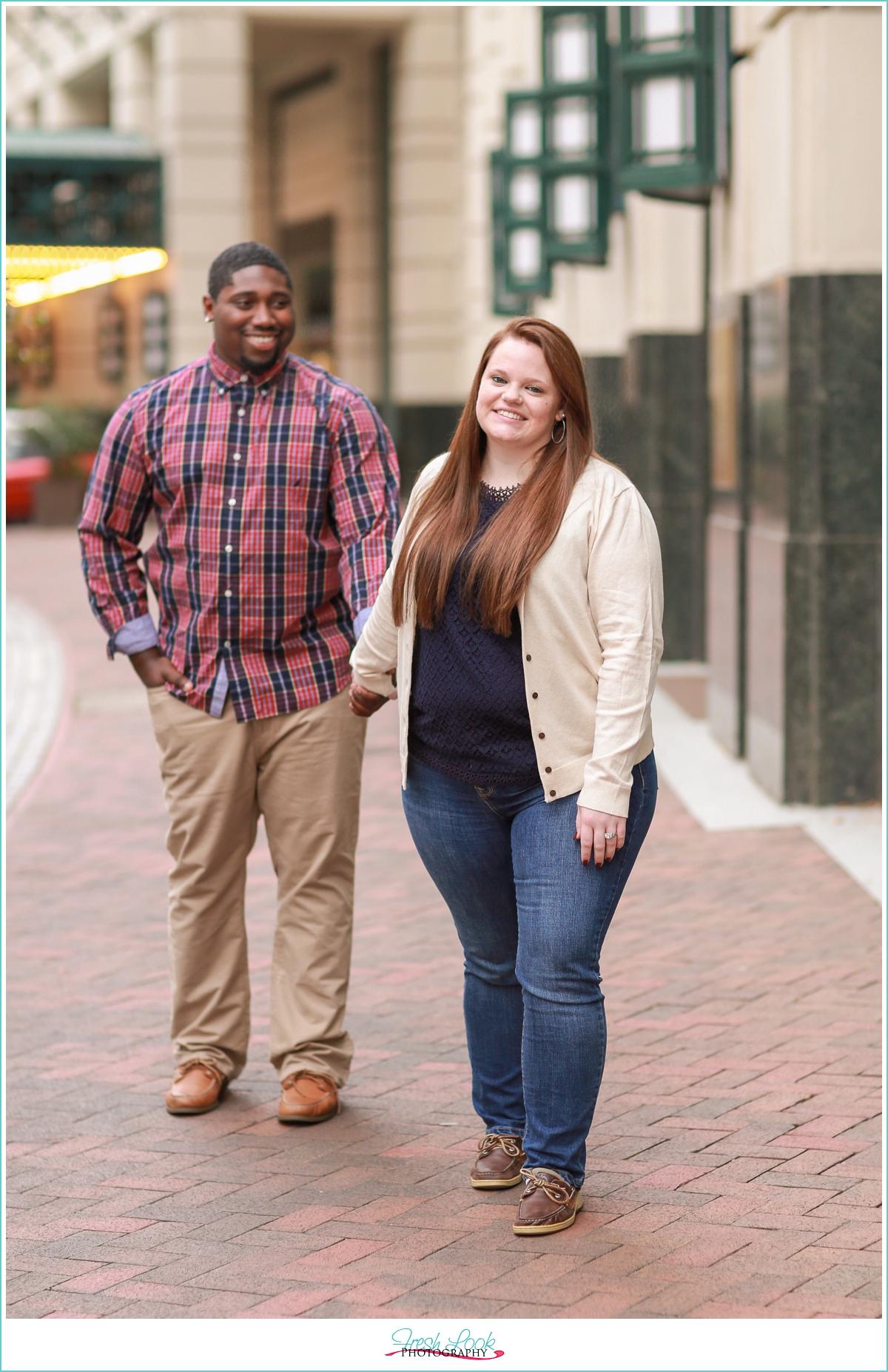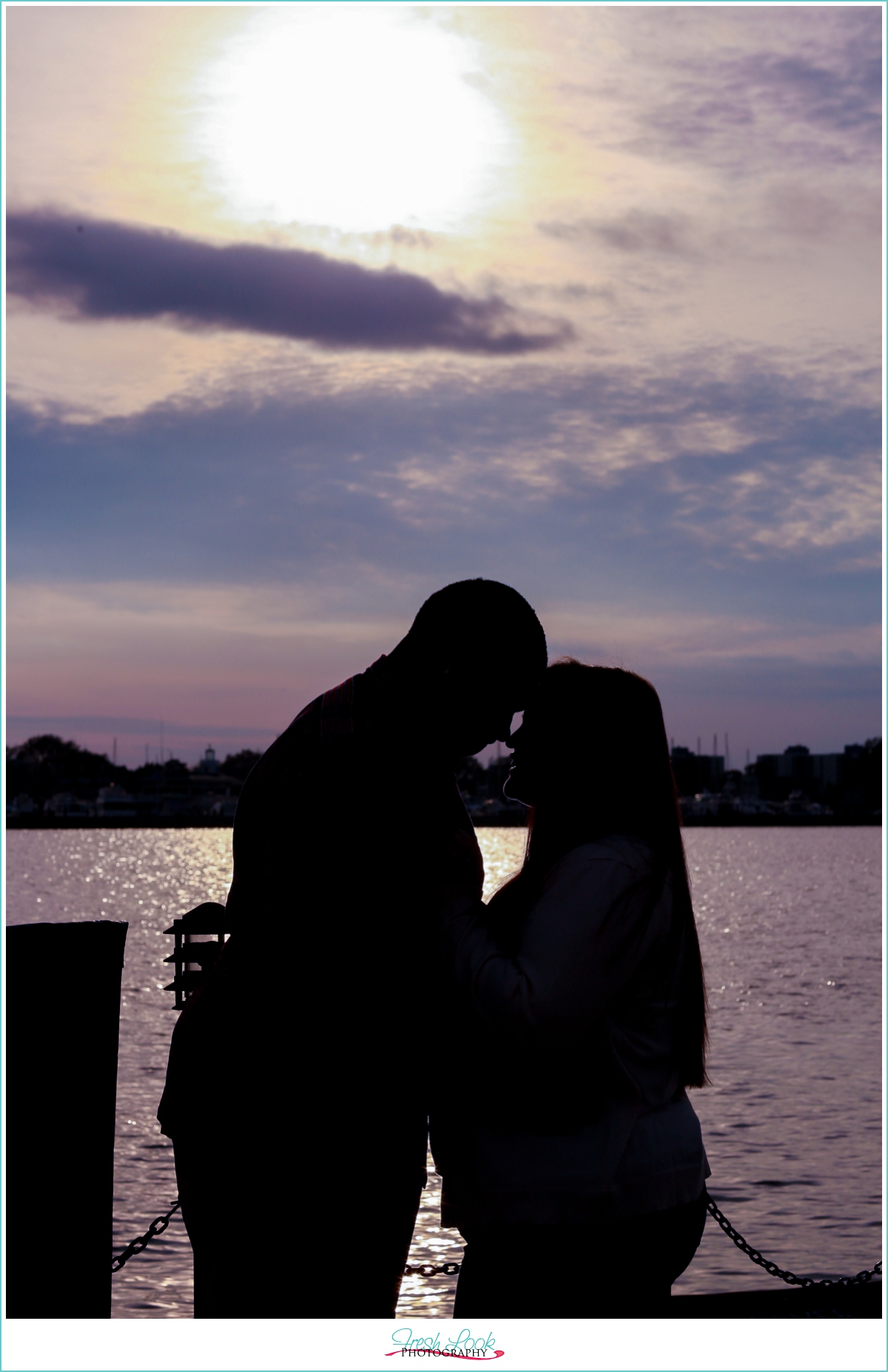 Sunset pictures over the water are my favorite!