I've wanted beach photos of our little family for a long time. For those of you who have come over to our house/studio, you can't help but notice the large canvas display of me and two of my (three) kids…. no husband to be seen anywhere. Those canvas prints were done back at the end of 2012, and it was the first set of photos that I had done with just the kids and I. It was so special because up to that point I didn't feel worthy to have photos done of our little family of three – I was struggling with the repercussions of a nasty divorce, didn't feel like I had a whole lot of self value, and felt that we had a broken family. While those pictures have stayed up for a long time, when I look at them, I see more than just pictures – it represents a time of change/overcoming/new beginnings.
Fast forward a few years, and things have totally changed – I'm married to one of the kindest men who really is my anchor, I have a bonus kid (yay!), we've moved into our big house… so many good things! It was definitely time to replace those old canvas', and create some new Virginia Beach family photos to hang in our home!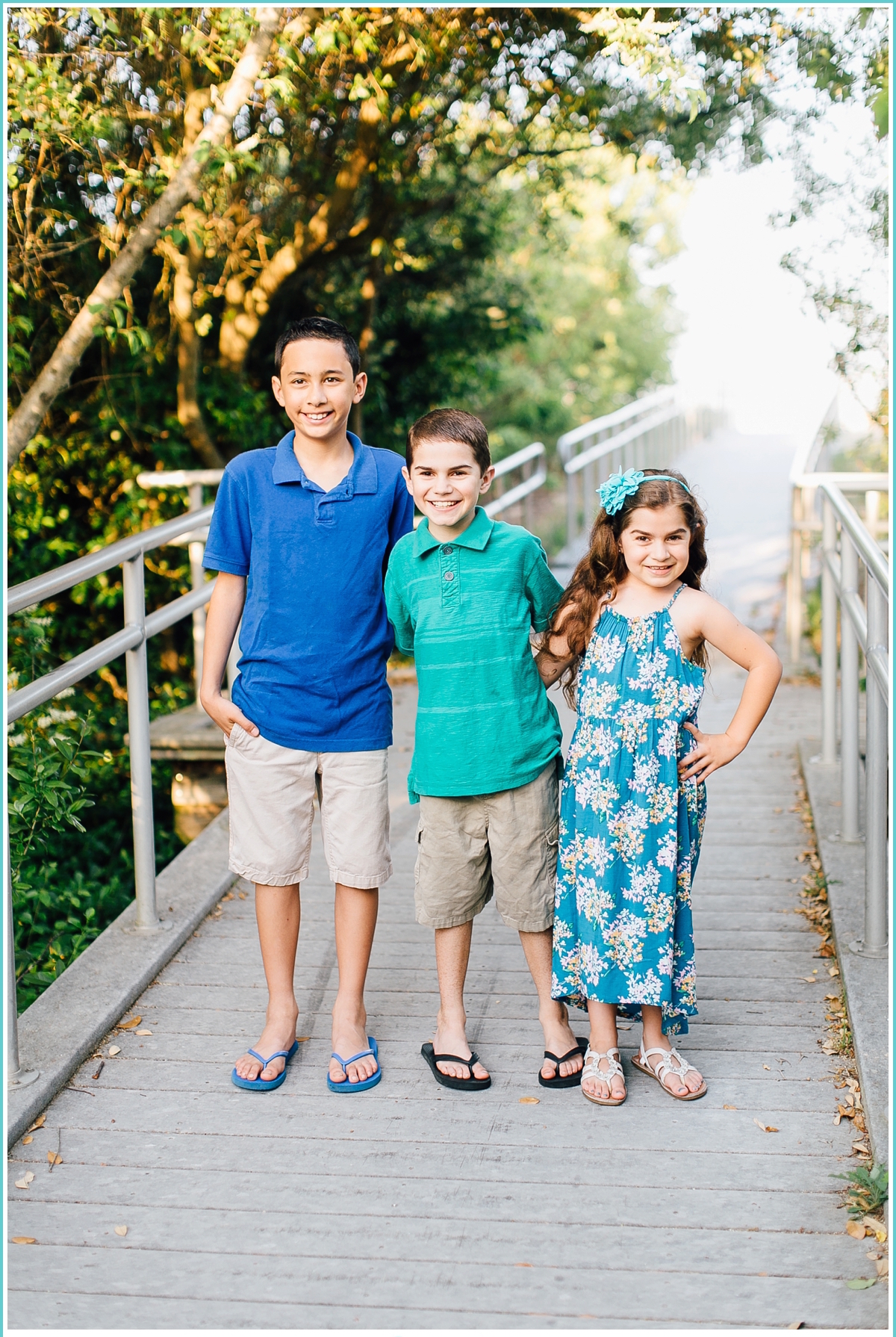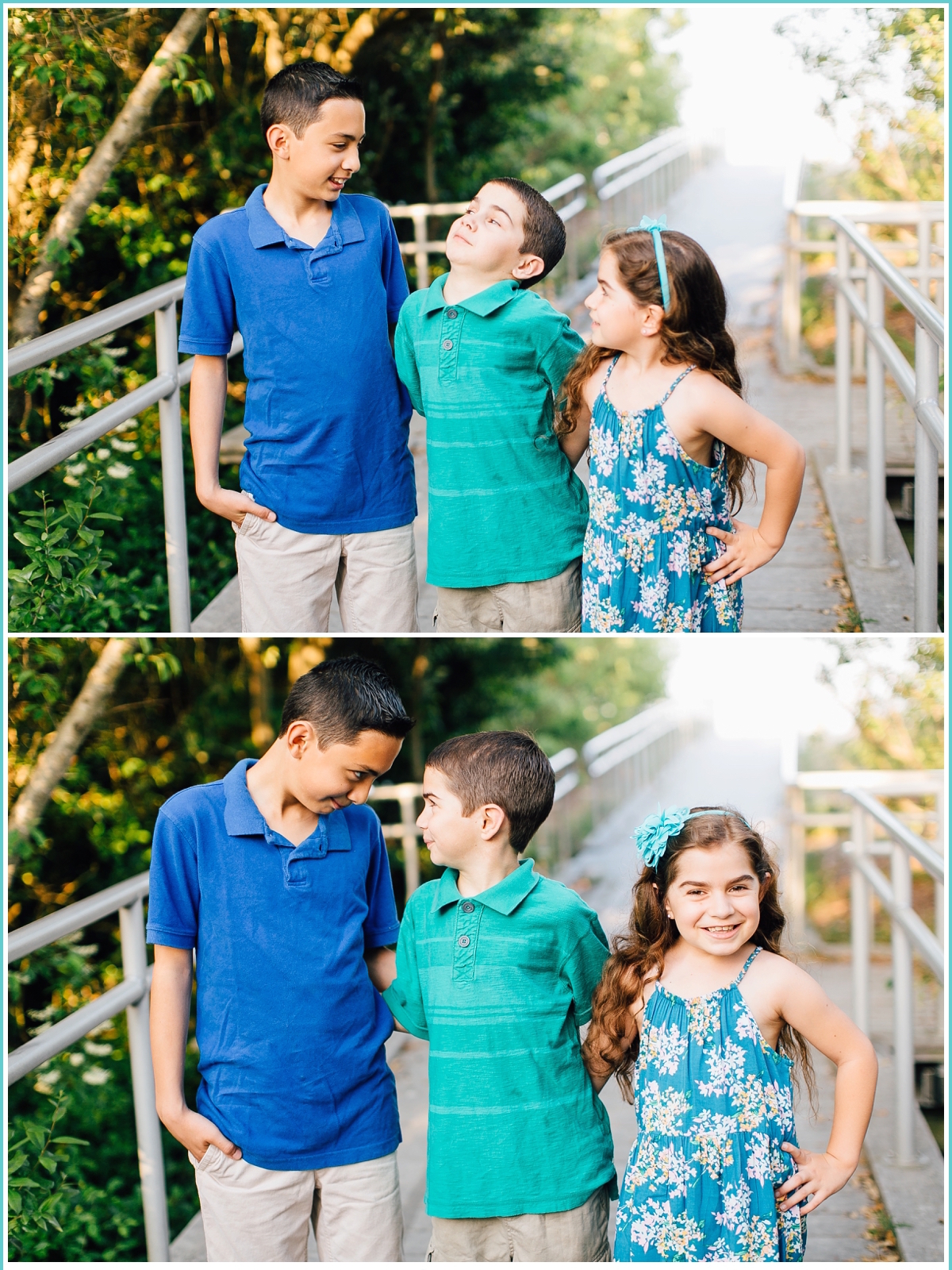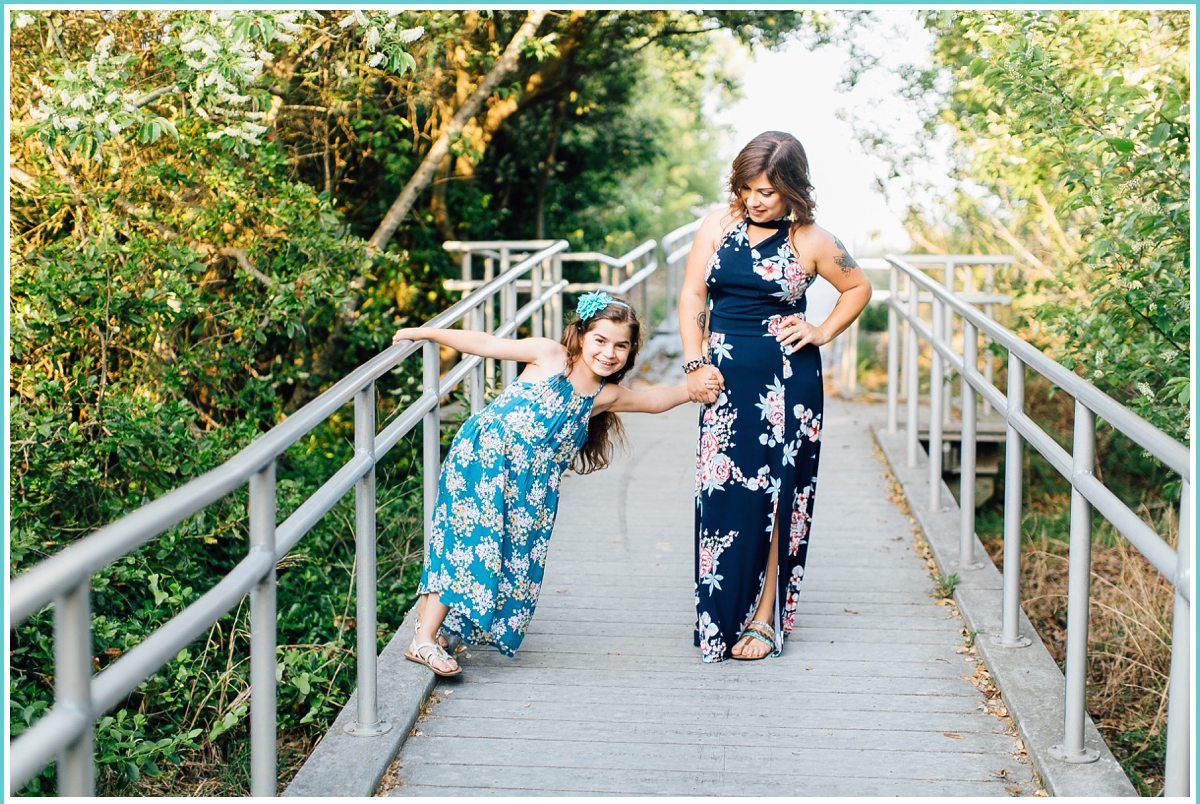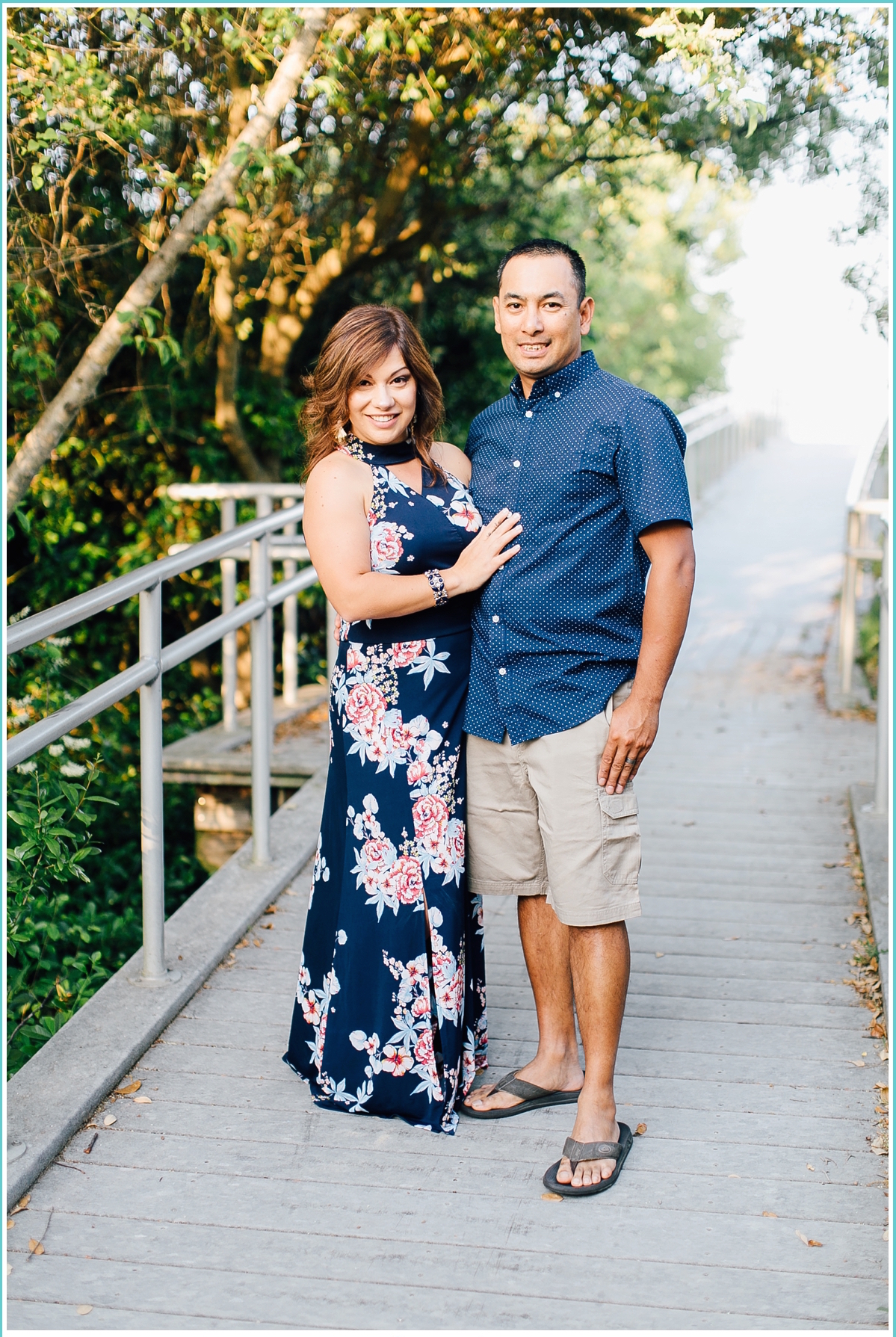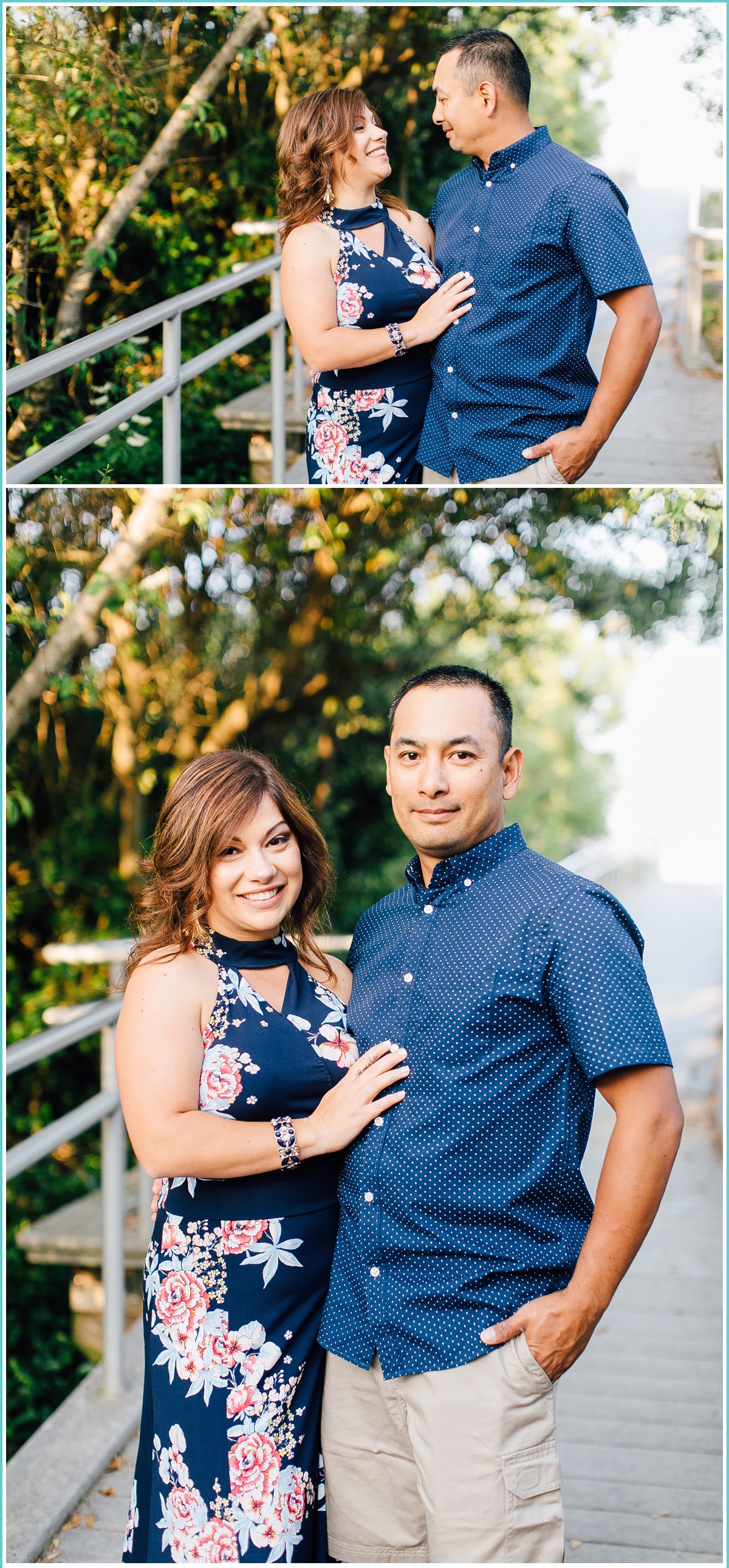 Virginia Beach Family Photos
The location (beach) was never difficult. The harder part was finding a photographer whose style we liked, who was available and that Eric and I could both agree on.
I looked at quite a few local photographers, and narrowed it down to two, which I presented to Eric to look over and choose. We settled on Zoë Grant, who we felt had a style similar to our own – warm, genuine, and fun. When I reached out to her and we set a date to do pictures, I was ecstatic!
I've planned so many photo sessions for other families, and now I could finally plan one for my own!!!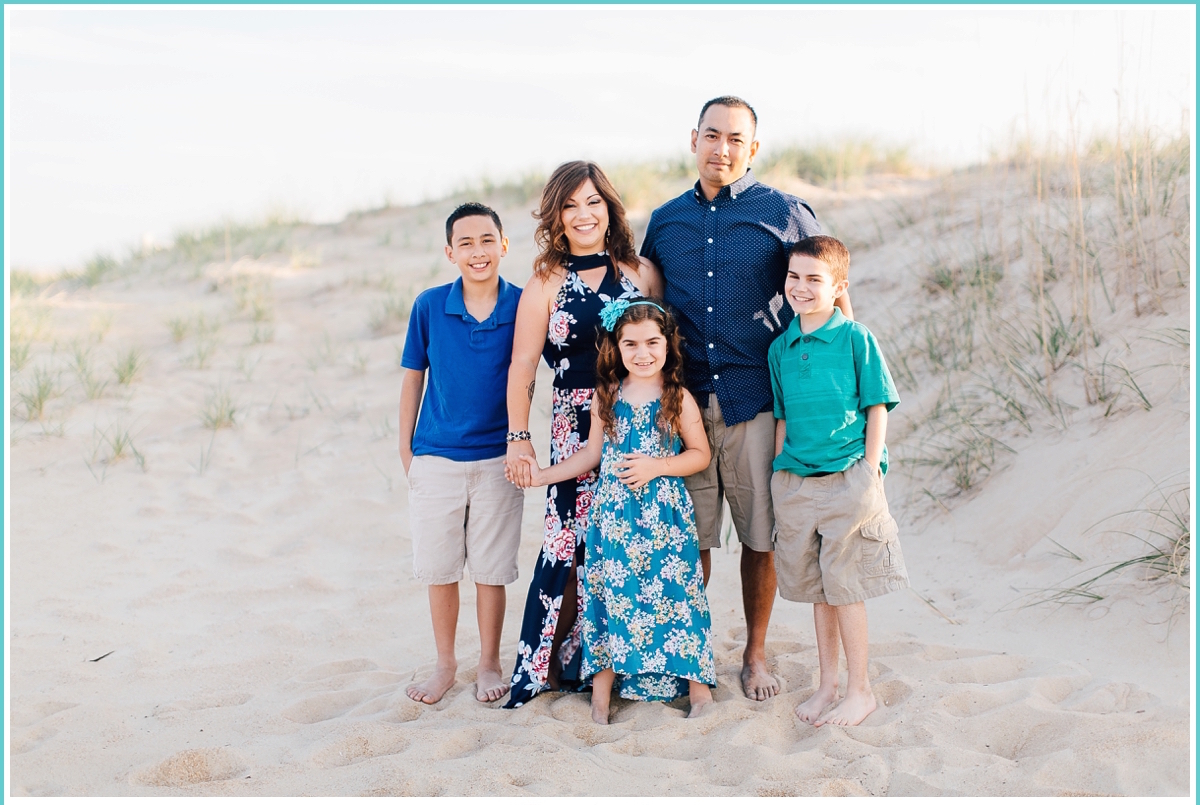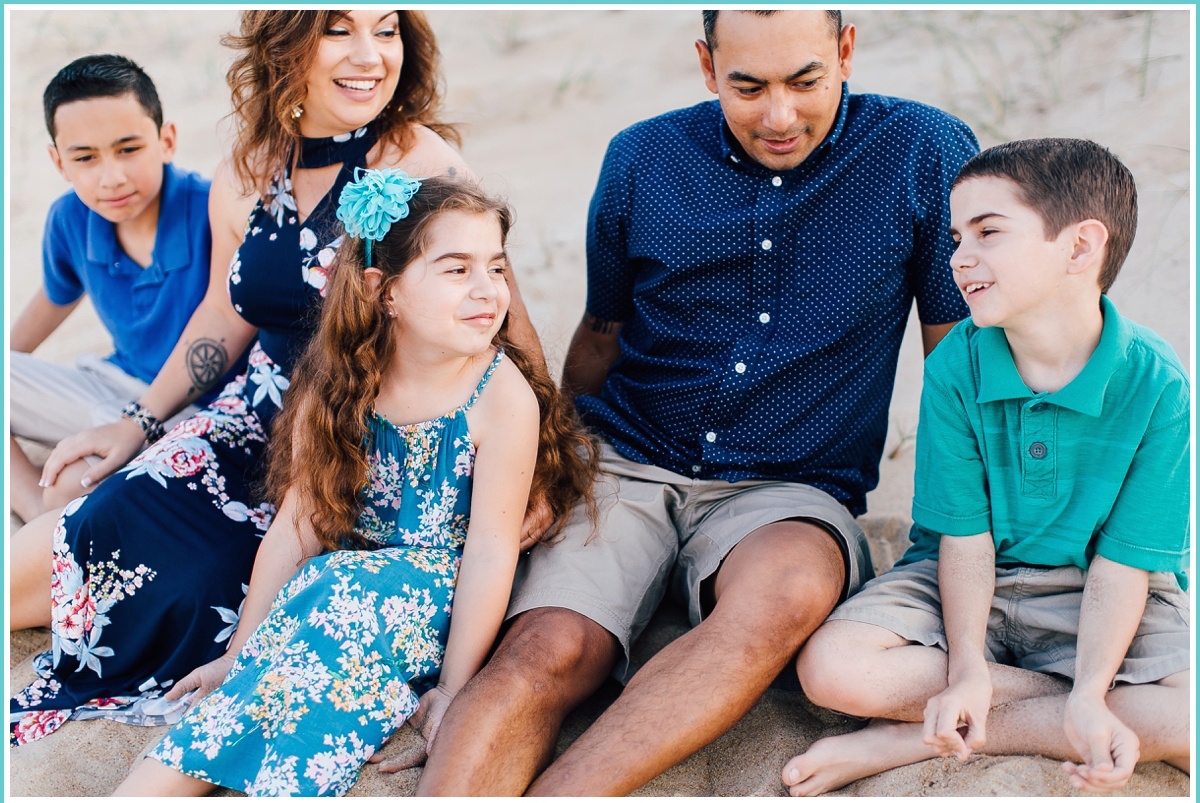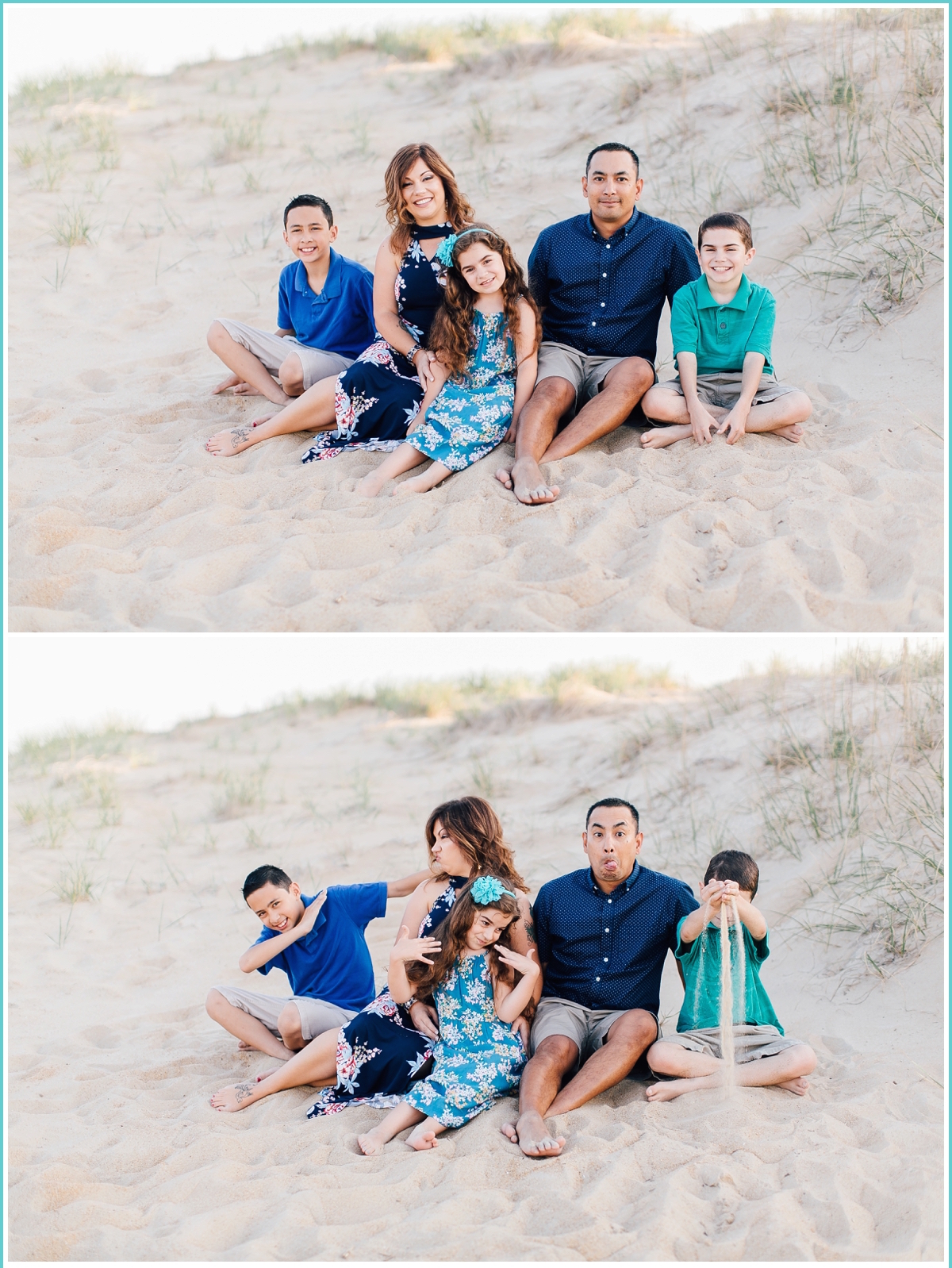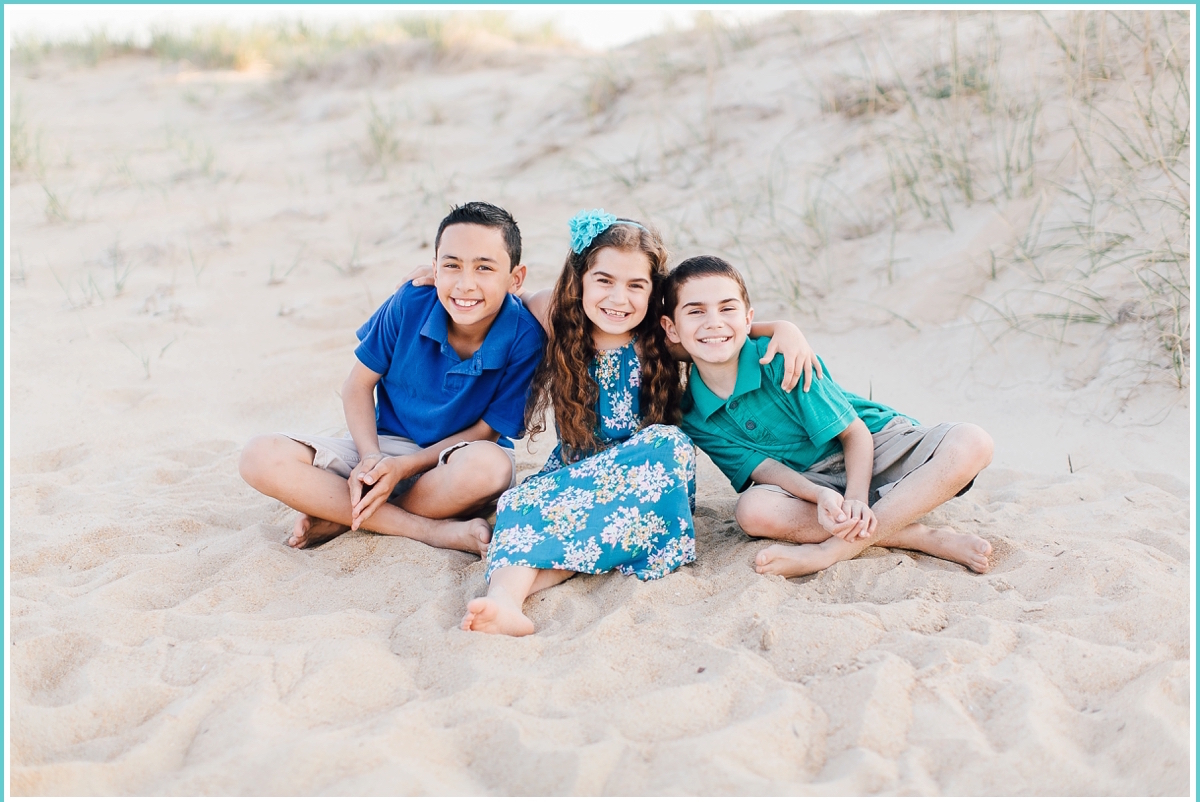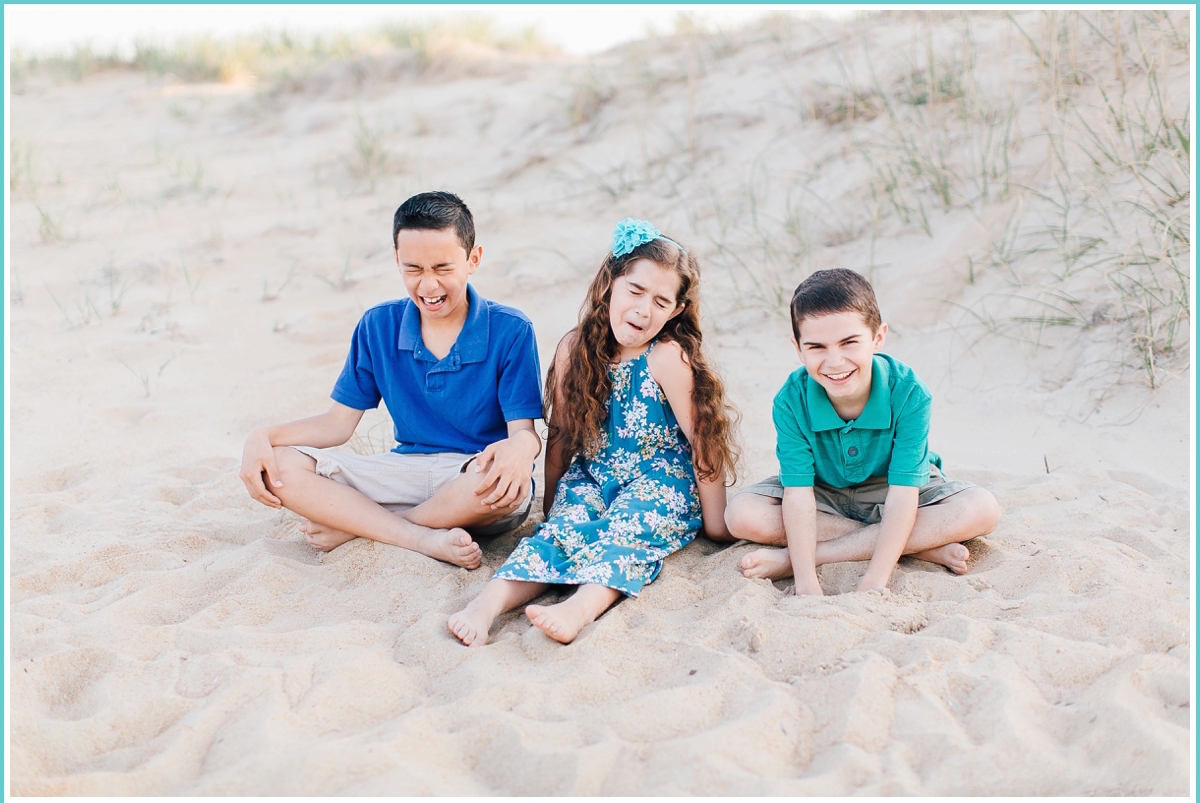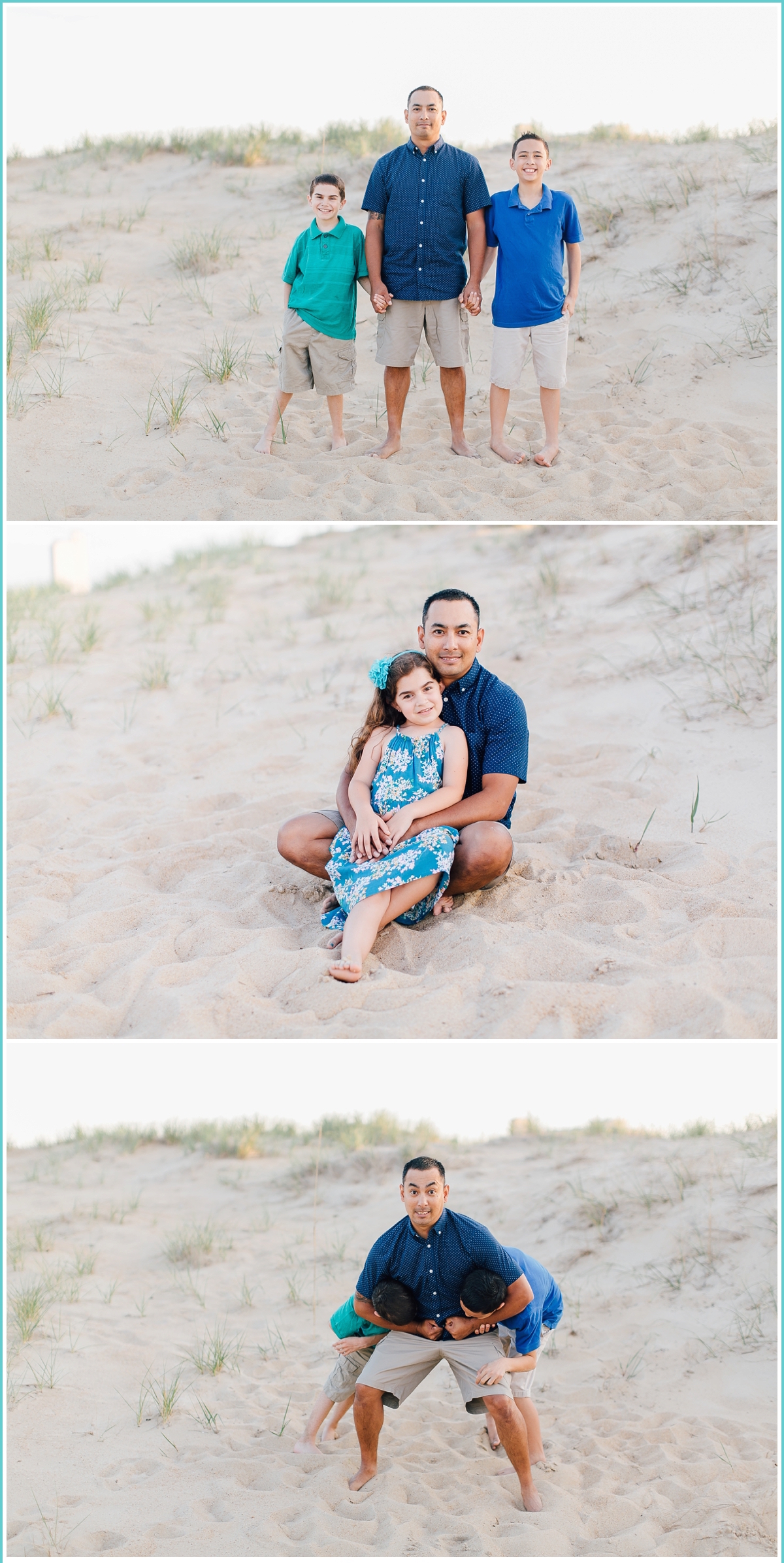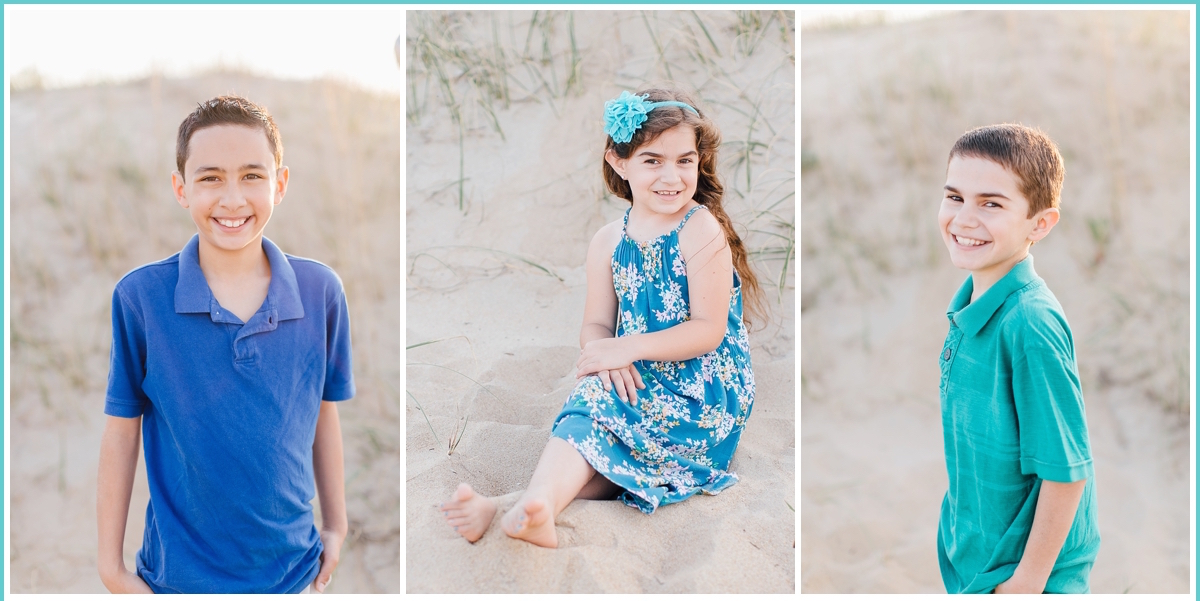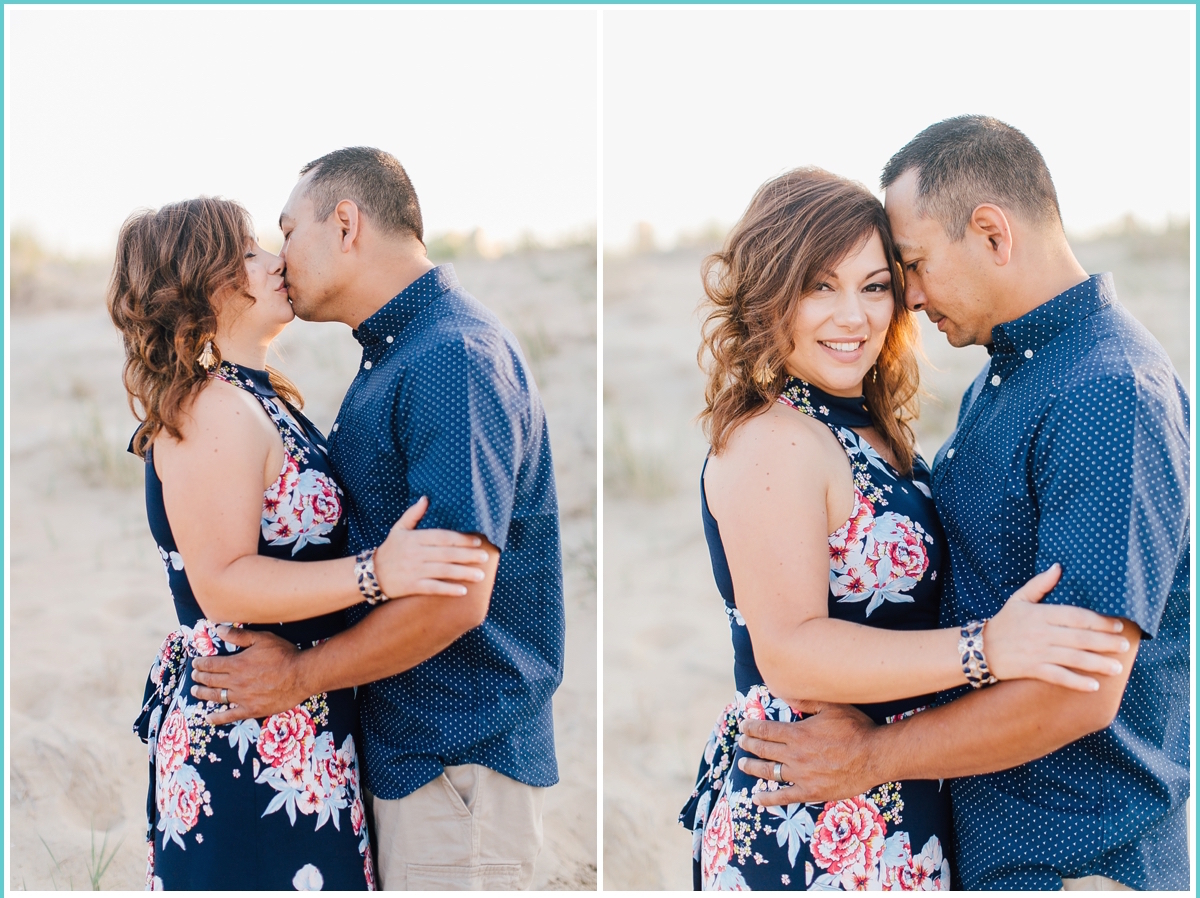 Enter the Crazy
I will say that preparing for our Virginia Beach family photos wasn't as bad as I thought it was going to be. I knew we wanted a beachy color scheme (teal, blue, khaki), so it was just a matter of finding something for everyone to wear.
Side note, the gorgeous dress I'm wearing (from New York and Co.), was actually the one Eric picked out – I know, who'd have thought?! I chose a totally different one and he said, well order this one too, just to see how it looks. And wouldn't you know it, I ended up liking his dress better 🙂
Coordinating hair/makeup/clothing/arriving at the beach on time was busy, but not totally crazy. We did a lot of prep work so that there was less we had to do on the day of, and we really got to enjoy spending time together at our session, laughing and having fun together.
Zoë, thank you so much for capturing our little family! We loved spending time with you, and the photos are simply gorgeous!!! I can't wait to order new canvas' to hang on the wall showing off our gorgeous family (even if I am a little biased).
VENDORS: Photographer – Zoë Grant | Hairstylist – Liz, Behind the Veil | Makeup – Makeup by Vega | Dress – New York & Co. |