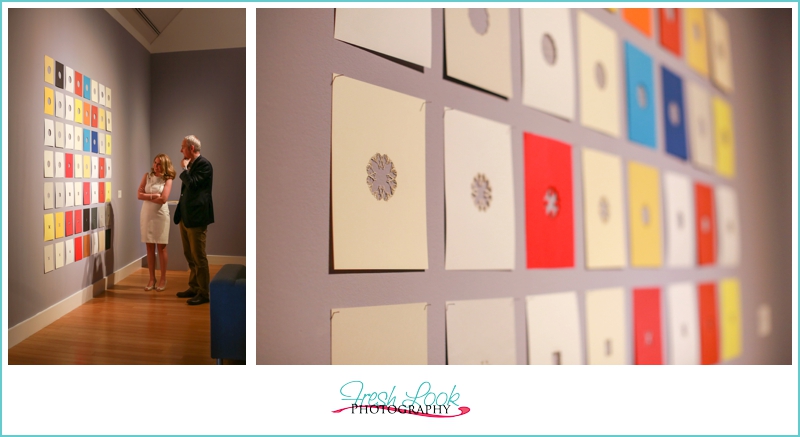 Last Wednesday evening, the Virginia Museum of Contemporary Art hosted their spring gallery opening and welcomed the artists who contributed pieces to the current galleries. The party kicked off with a private Champaign Preview for the artists, MOCA board members and guests, followed by an artists talk in the galleries (where all four artists were able to share a little about their pieces), and then the public opening at 6pm.
Spring 2015 Gallery Opening
These openings are such a wonderful chance for guests to meet the exhibiting artists, as well as hear artistic duo Rob and Nick Carter (who paid us a special visit from their home in London) speak about their exhibition at 7pm. Everyone who attended was also able to enjoy live music by Lovecats, delicious fare from Creative Cateringand Gourmet Gang, and a cash bar.
In addition to the Carter's dynamic artwork, MOCA was also pleased to welcome local artists Michelle Erickson (who creates thought-provoking sculptural works that comment on life in the twenty-first century) and Eric Standley (who creates paper sculptures that live where technology, art history, and mathematics meet).
Want to See More Images?!
Check out THIS LINK to view all the fun photos from the Spring 2015 Gallery Opening at MOCA!