During the summer you can count on a few things always being the same – it's gonna be hot, most of us buy stock in ice pops, and the kids are gonna utter those words that make mom's all over the world cringe: "I'm bored!" As a mom and a small business owner, it can be really tough to manage that work/life balance (check out the blog I wrote last week talking about Preventing Summer Burnout), so here are some ideas to keep the kids entertained. I've listed things to do here in Virginia Beach, but most activities can be done anywhere – check with your local places for summer activities.
Keep the Kids Entertained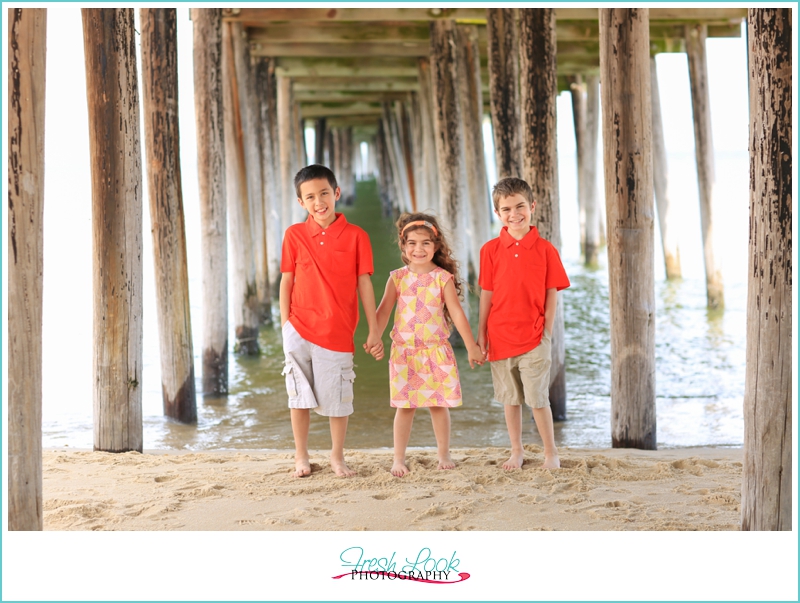 Here's a list of ways to keep the kids entertained during the summer so that they are happy and you are still able to keep your sanity – and maybe even get some work done while you're at it!
And I don't know if I've mentioned it before, but free is my favorite price, so a lot of these are going to be either free or low-cost activities because we work hard for our money!
Regal $1 Movie Days – bring a box of Dollar Store candy and you've got it made
Pool Days – here's an

awesome list of games

to play in the pool
Library Summer Reading Program – kids read and get rewarded for it: win win!
3 Games of FREE Bowling – you have to buy shoes, but totally worth it!
Photo Scavenger Hunt – my kids are old enough that I can give them point and shoot cameras and send them out to take pictures and discover nature
Visit a Museum – Chrysler Museum, MOCA and Children's Museum of Portsmouth are just a few local ones to start with
Get ingredients to make the ultimate homemade pizza – my kids LOVE getting to help make pizza
Create a backyard carnival complete with face painting, ring toss, and popcorn
Visit a retirement home and read stories to residents
Take a free kids workshops at Home Depot or Lowes
Home movie theater – let the kids create tickets and snack coupons, make popcorn and have drinks/candy for "concessions" and build a pillow blanket oasis
Create a mini bowling game with pencil erasers and a marble
Barnes and Noble Storytime (and they usually have a small craft after the book is done)
How are you going to keep the kids entertained this summer? I'd love to know some hacks we could all try!