Every once in awhile, a couple comes along and reminds you that there's joy in the journey and that we really do have the best job ever! When we did their soda shop engagement session, Shanon and Reinah were a total blast to hang out with and made me remember just how much fun doing a photoshoot can be – especially when you're able to roll with it no matter what happens.
Initially we were supposed to be taking pictures in downtown Norfolk, but it ended up raining, so we made alternate plans and the vintage soda shop in Fantom Works of Norfolk made for an awesome backdrop!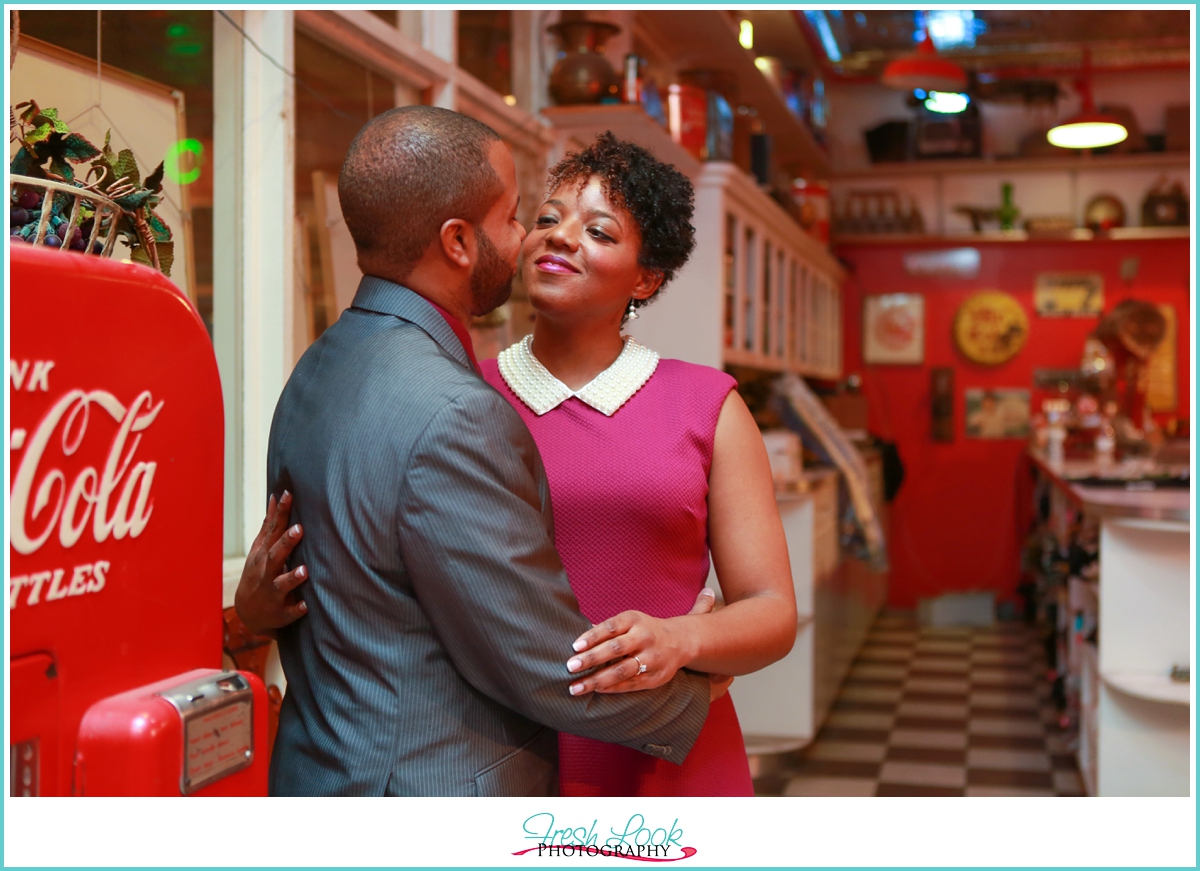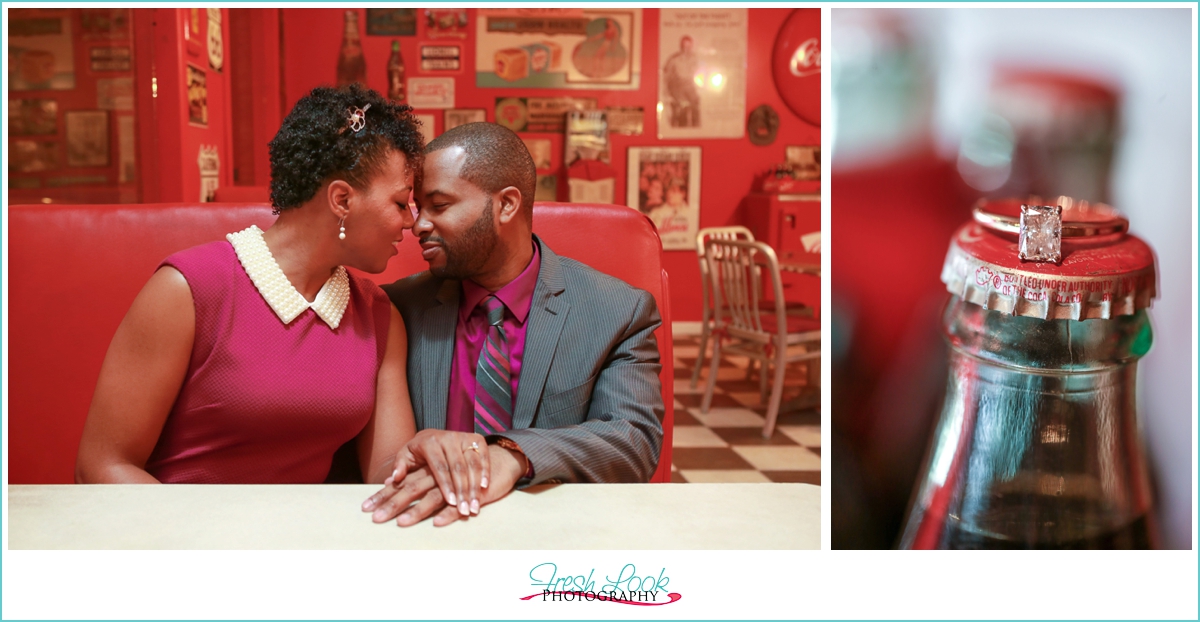 Soda Shop Engagement
Here's more about the couple from them:
How you two meet?
We were set up by our mutual friends!  Shanon's best friends from college and my besties since Junior high, concocted a scheme for us to meet and have some alone time.  When we arrived at his house, everyone suddenly had some reason to leave.  Shanon knew the plan, but I on the other hand was like "stranger danger" and was super quiet and on alert.  He was a total gentleman the entire time.  He offered me a drink, which I refused (DANGER!), but accepted a glass of water.  He offered me a seat, I was super nervous, but his smile and funny conversation made the time pass by quickly.  Once my friends returned, we said our goodbyes and forgot to exchange contact information.  Even though we had mutual friends, it took several months for us to meet in a casual, unscripted situation.  And after that, well, we found out that we had a lot in common and were great friends.  Soon we began to hang out just the two of us.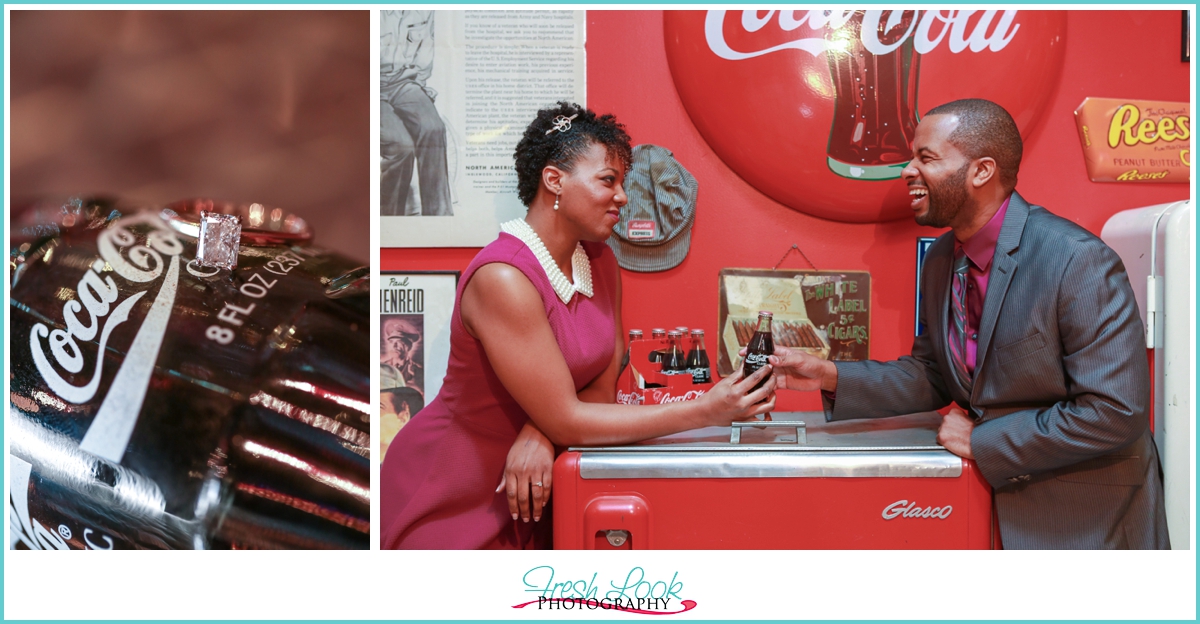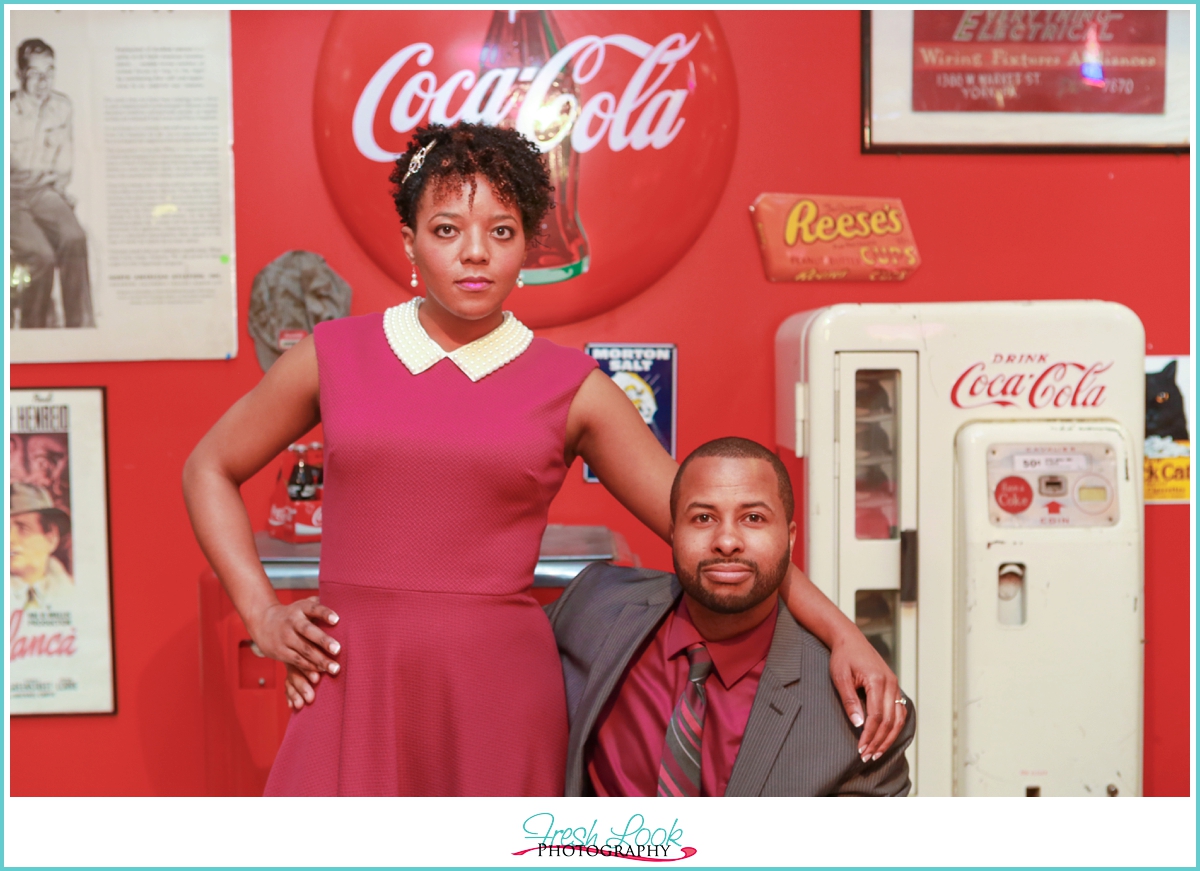 When did you know he was the one?
I invited Shanon to be my date to the Pink Ice Ball, a Charity event that my Mother was involved in.  We danced the night away.  At one point they played Frankie Beverly and Maze- Before I let go, and it was like everyone else disappeared.  It was just us two, dancing our hearts out and having a good time.  At that moment, I fell in love.  To this day when I hear that song it reminds me of how happy I was that night.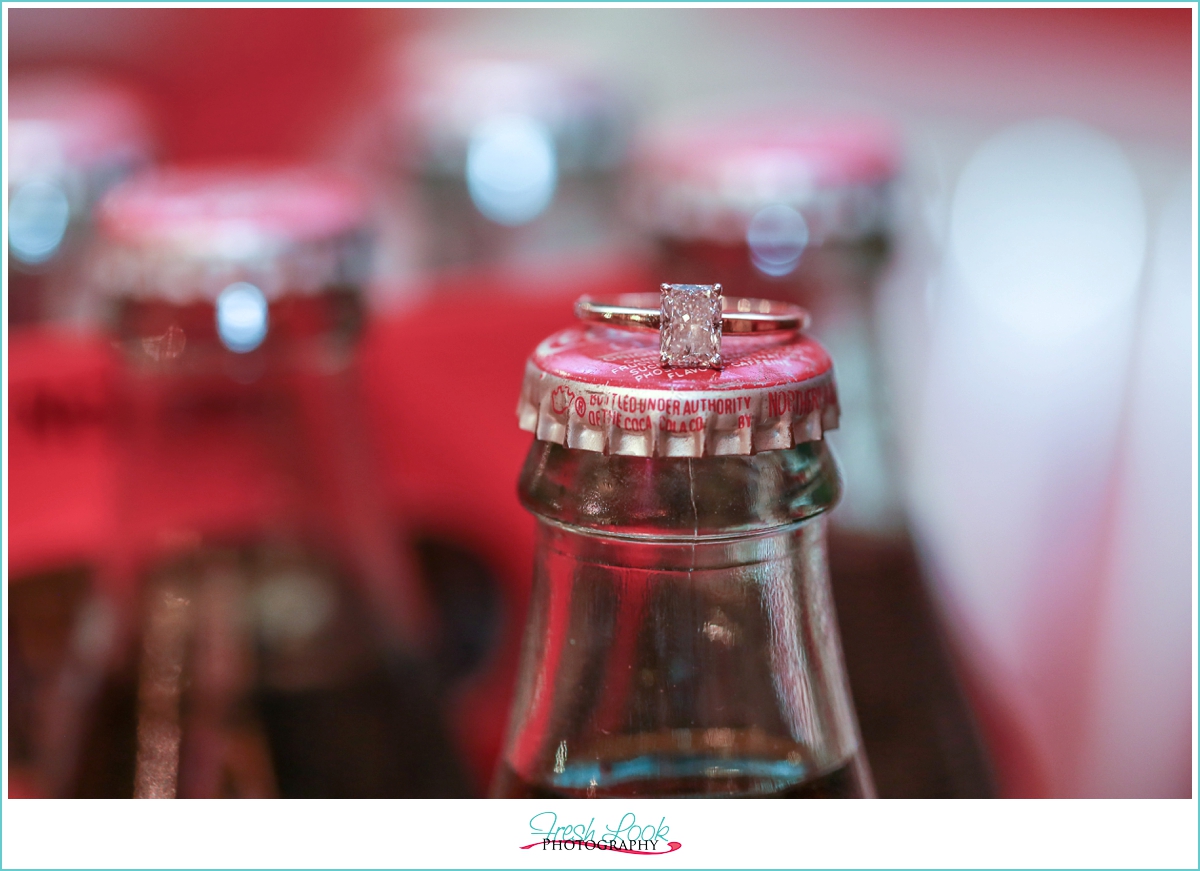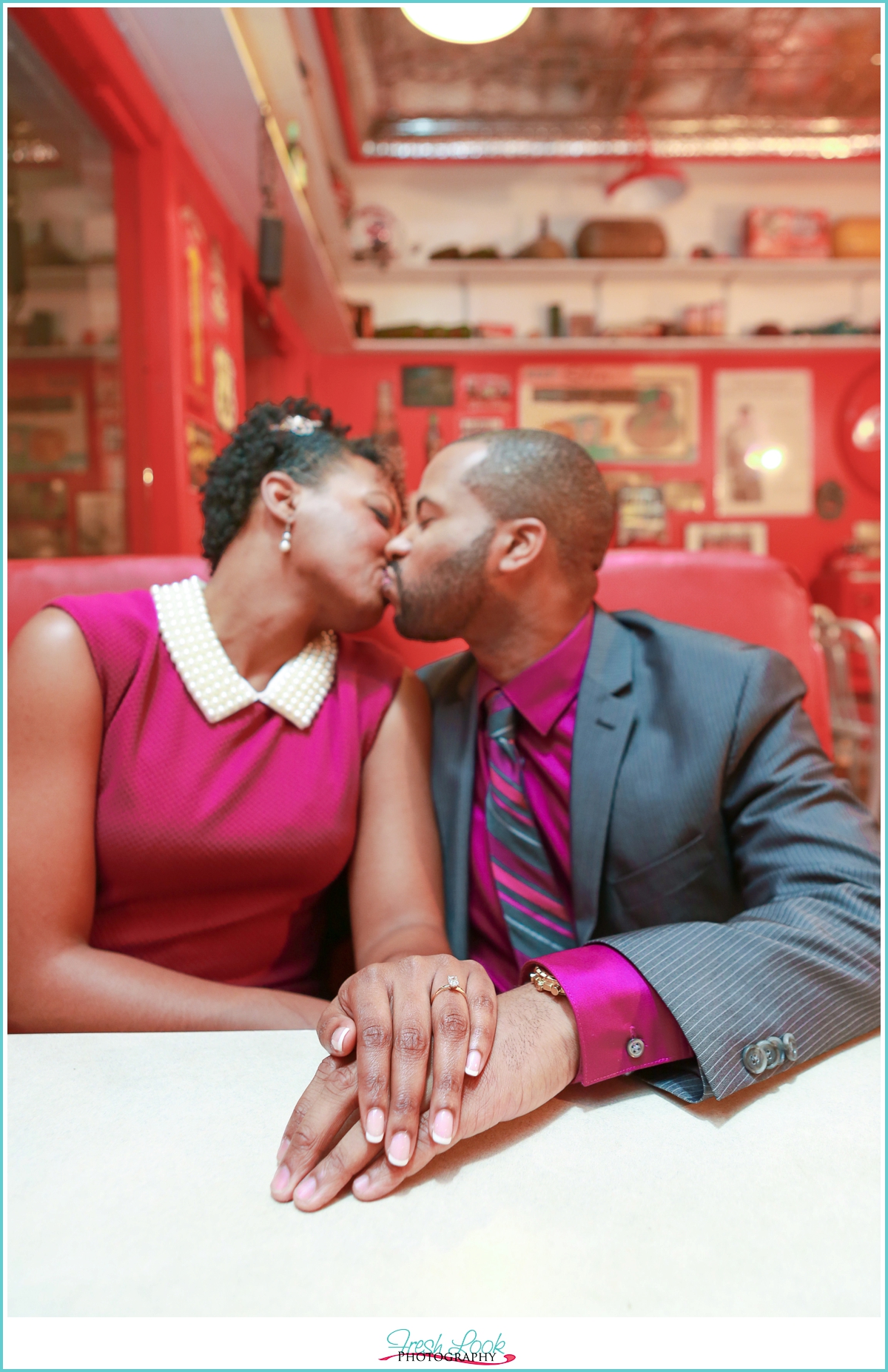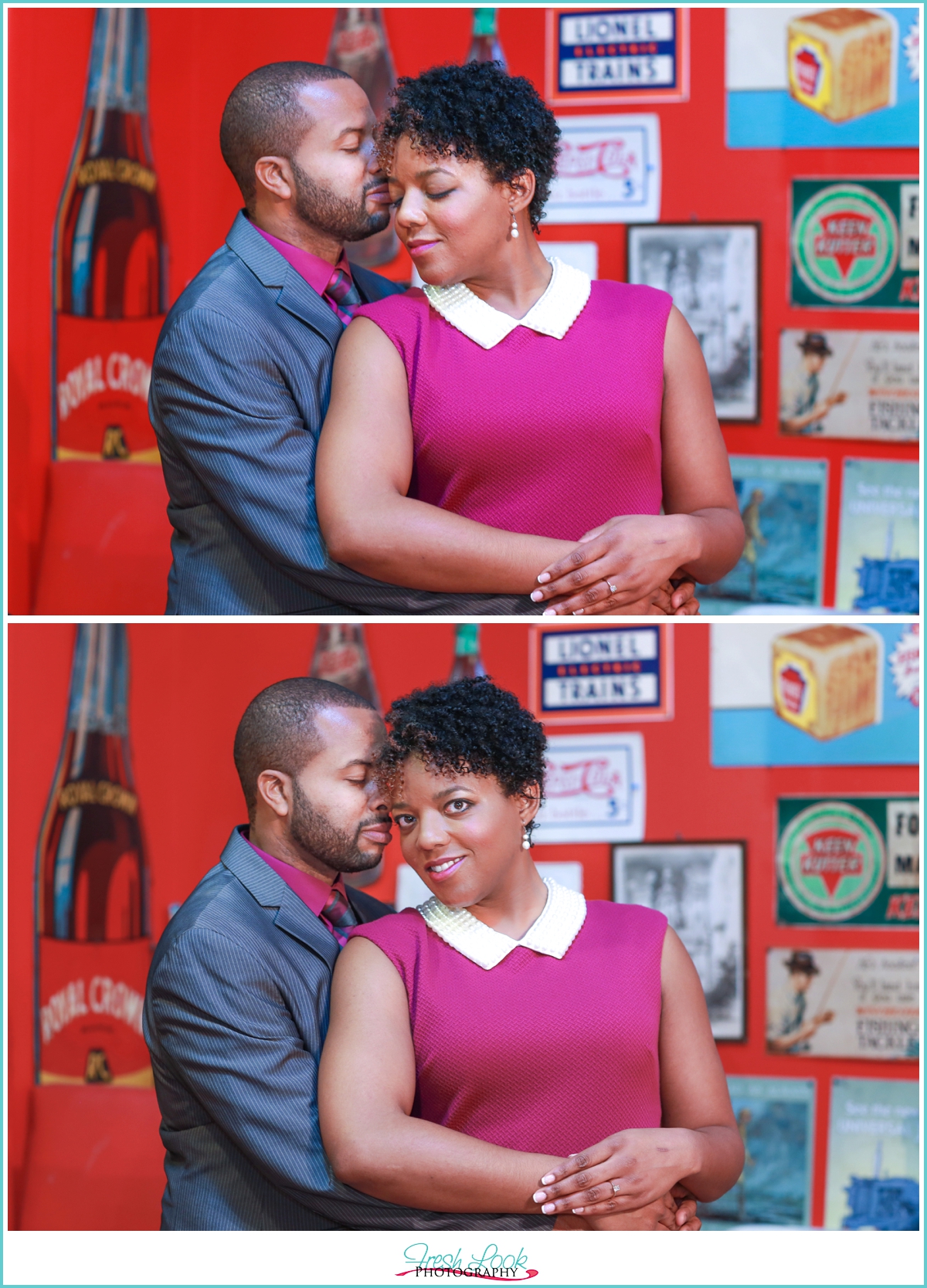 What was the proposal like?
The proposal was super laid back and perfect in every way. I was getting ready for work, running late (as usual).  He took my hand, got down on one knee and looked in my eyes.  He proposed and I said yes!  I really did not feel like going to work after that.  I was so happy and excited that I would be coming home to my Fiance.
What are some of your favorite things to do together?
We really enjoy each others company.  Sometimes we do nothing at all and it was still a good time.  We will go for a run in the park together, or just drive around town looking for things to do.  We often tour different countries for months at a time through their wines. France was my favorite and I think Shanon enjoyed Germany.  I love wedding planning together.  Shanon is a graphic designer and we have collaborated on everything and I am thrilled with how everything has turned out.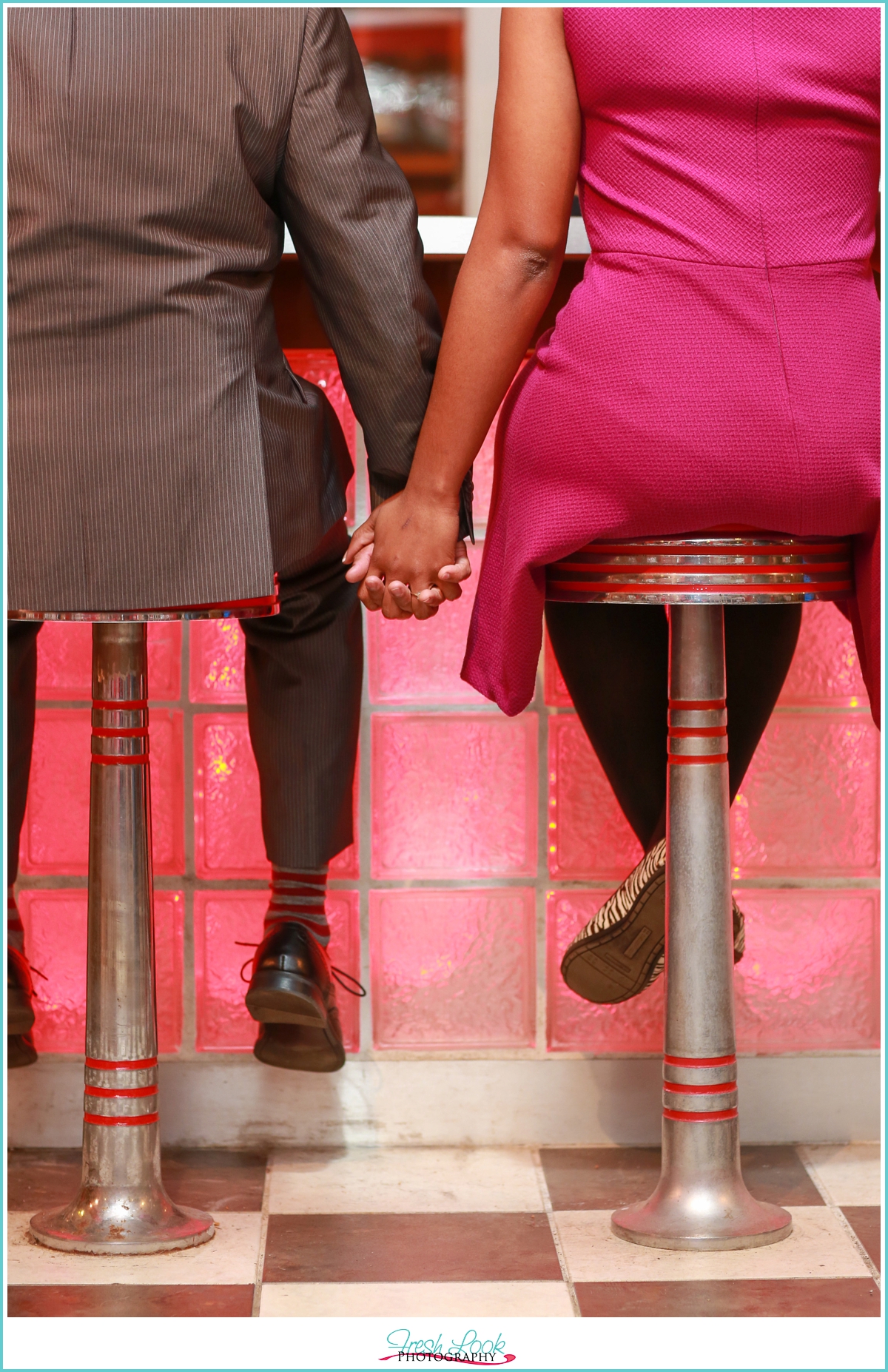 What is a fun fact about the two of you?
Sometimes we pretend not to know each other in public and say rather forward  things in-front of strangers.
What are you excited about for the future?
I excited to share all the moments, good and bad, with the one person that brings out the happiness and kindness in me.