With the blossoming art scene and vibrant city feel, downtown Norfolk is becoming quite the place to go and take pictures! Don't get me wrong, there will always be a demand for beautiful fields and beach photos, but (for me personally) I'm really starting to love the awesomeness that you can find downtown! So when we were planning Katie's photos, I knew a historic Freemason bridal session would be the perfect thing for this fun loving gal!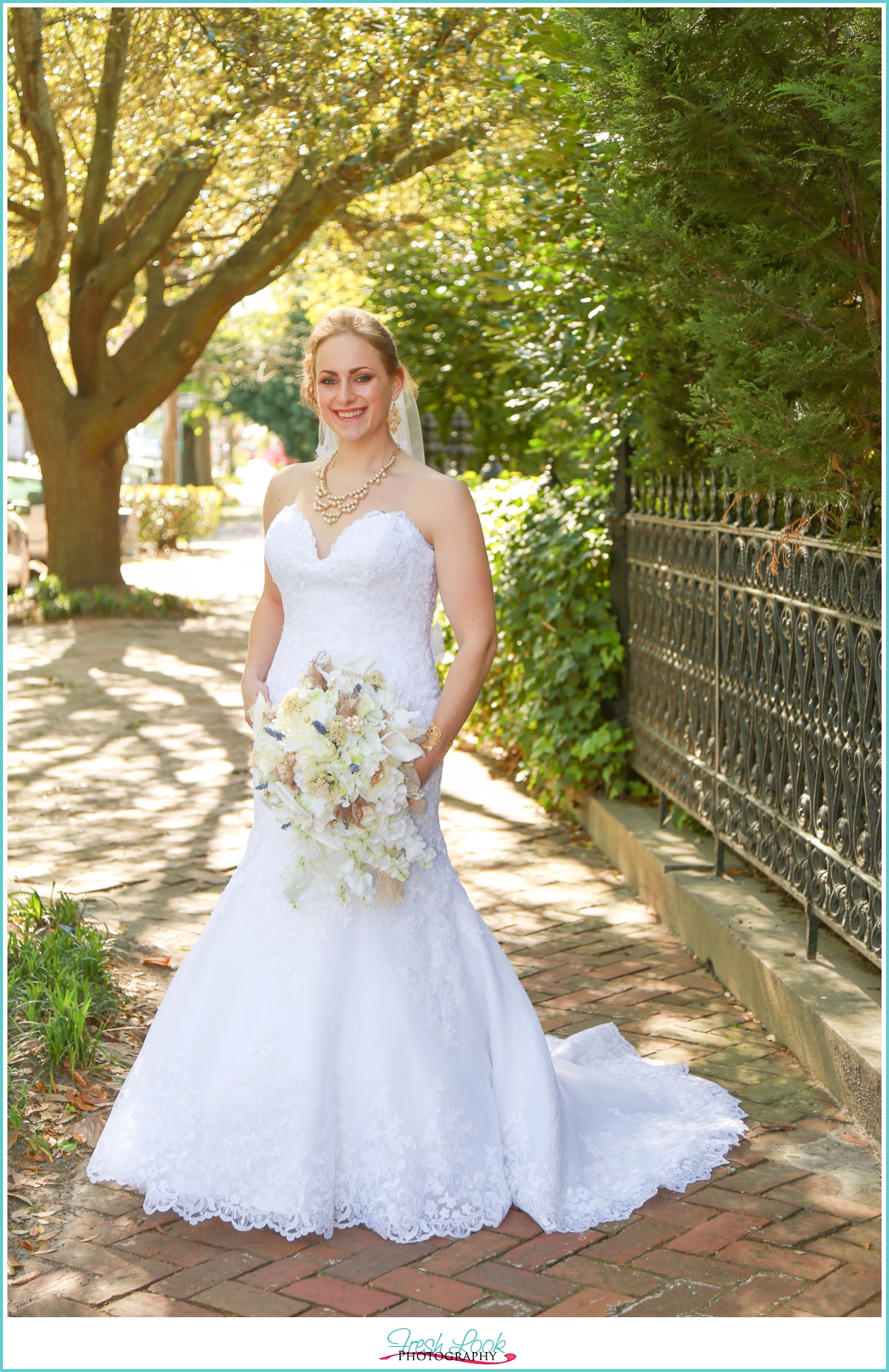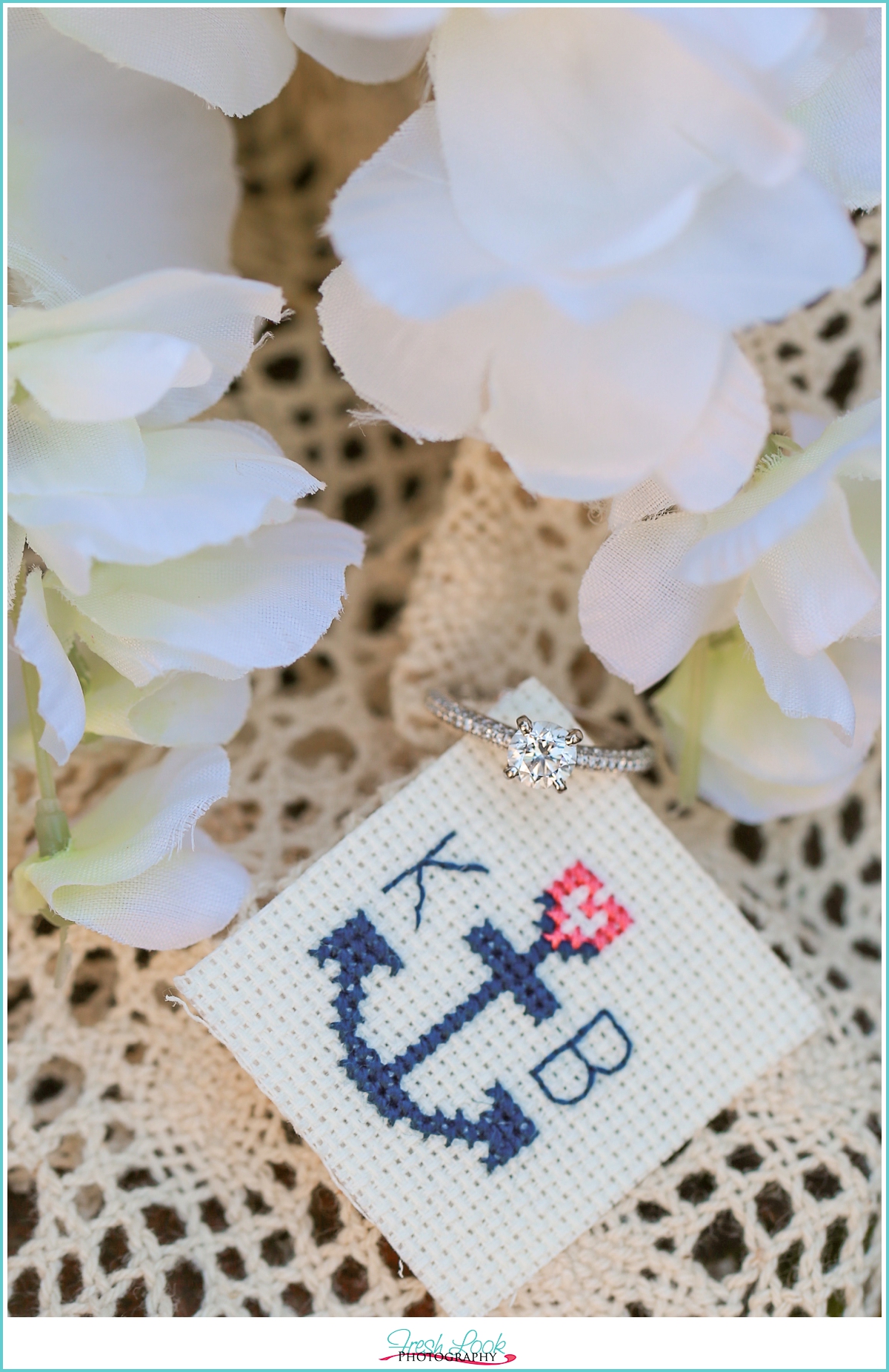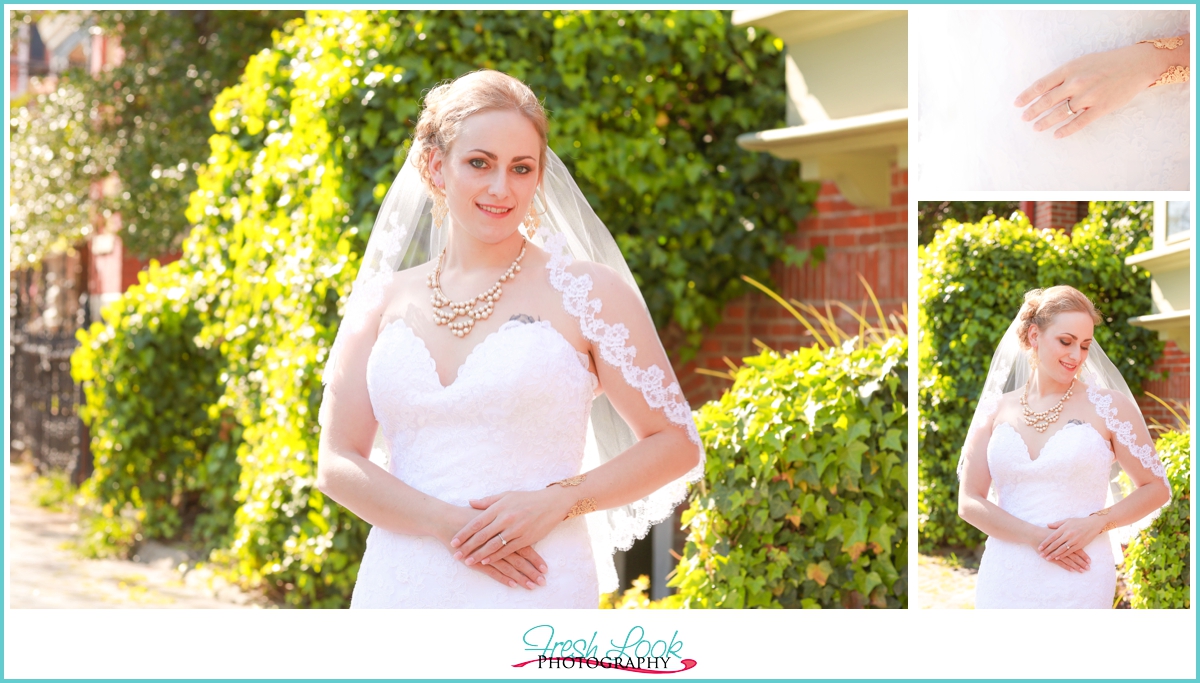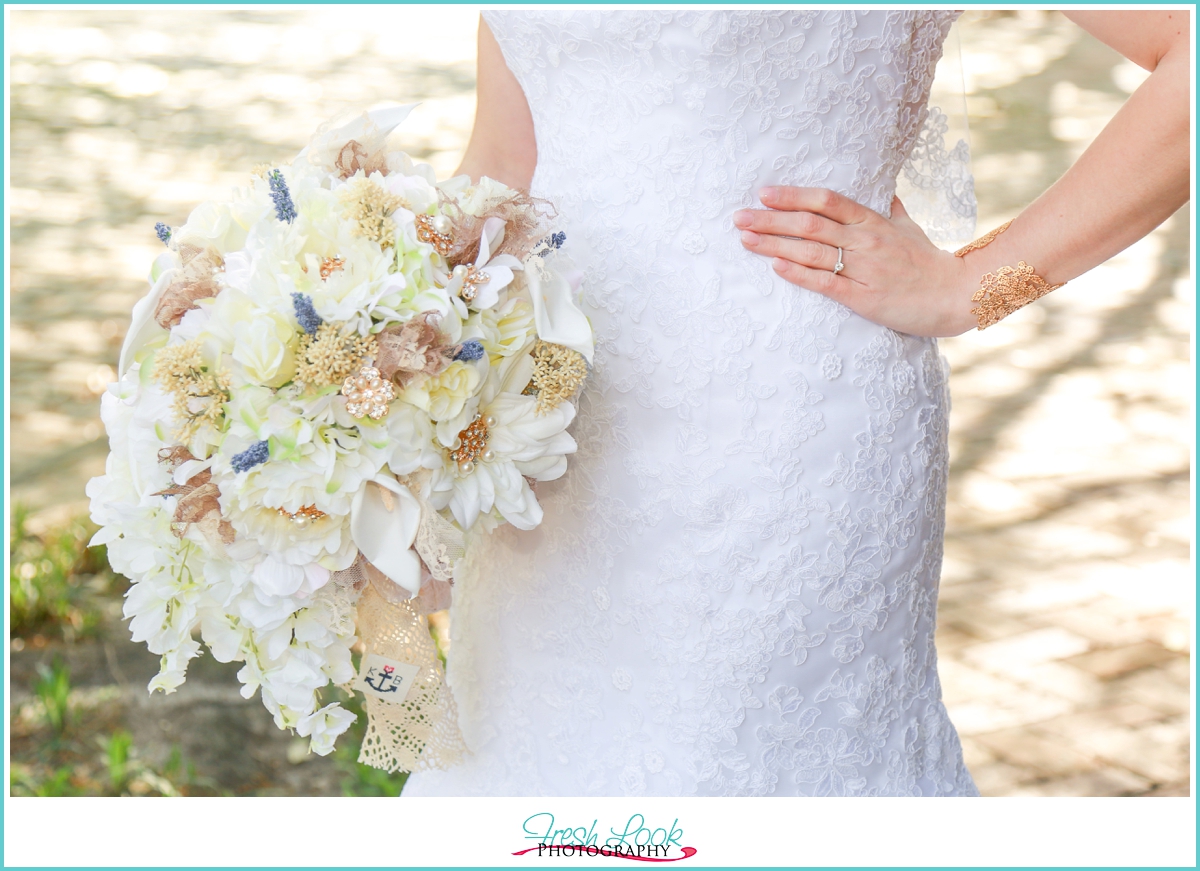 Historic Freemason Bridal Session
After she and one of her bridesmaids spent some time getting her hair and makeup done with Kristal Lane of Beauty on Location, Katie came out to Norfolk and we spent some time walking around the beautiful historic district. It was funny because initially Katie forgot her bridal bouquet, so her bridesmaid Anna had to go meet her fiancée around the corner when he came and dropped the flowers off to us – we weren't going to take any chances that Brad would see his beautiful bride before the wedding!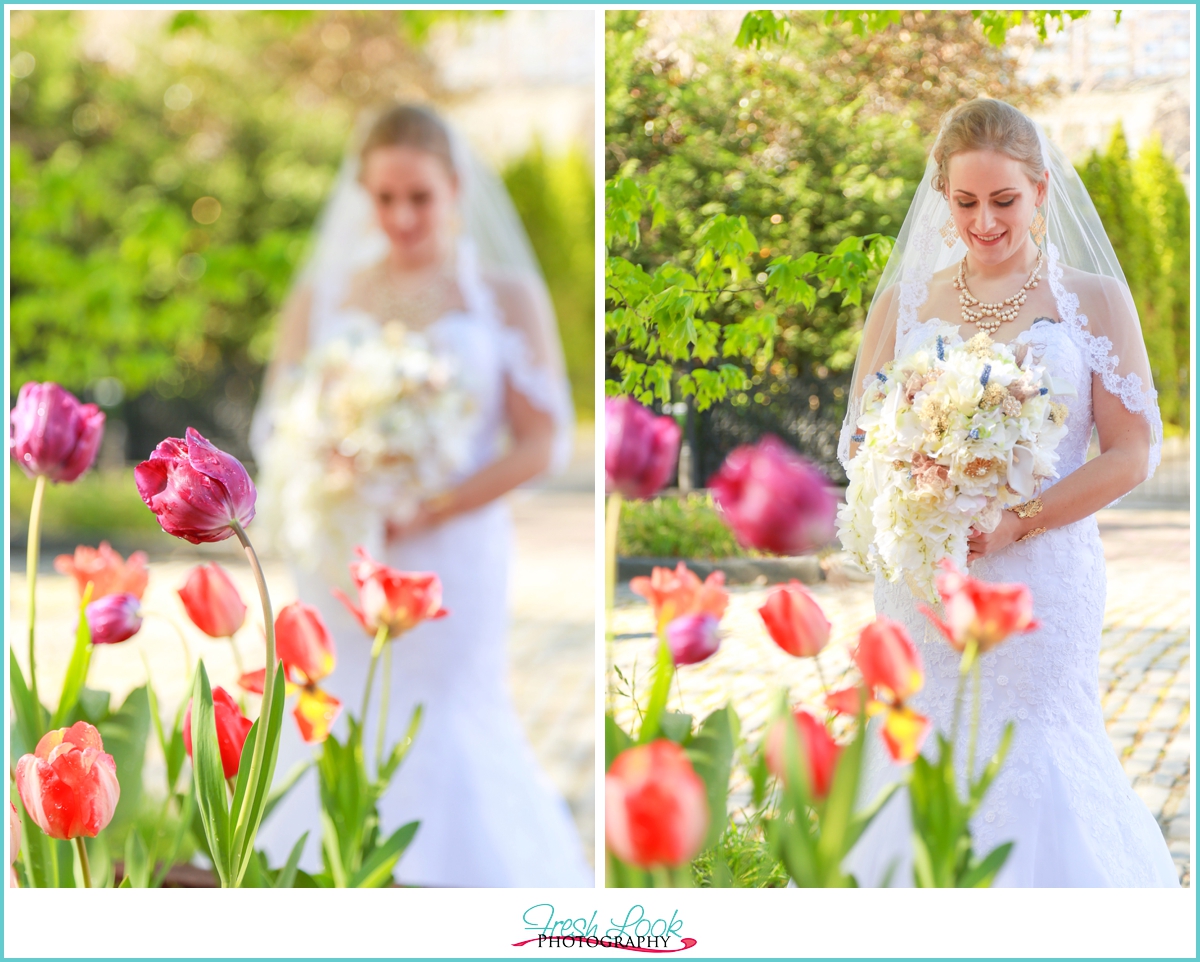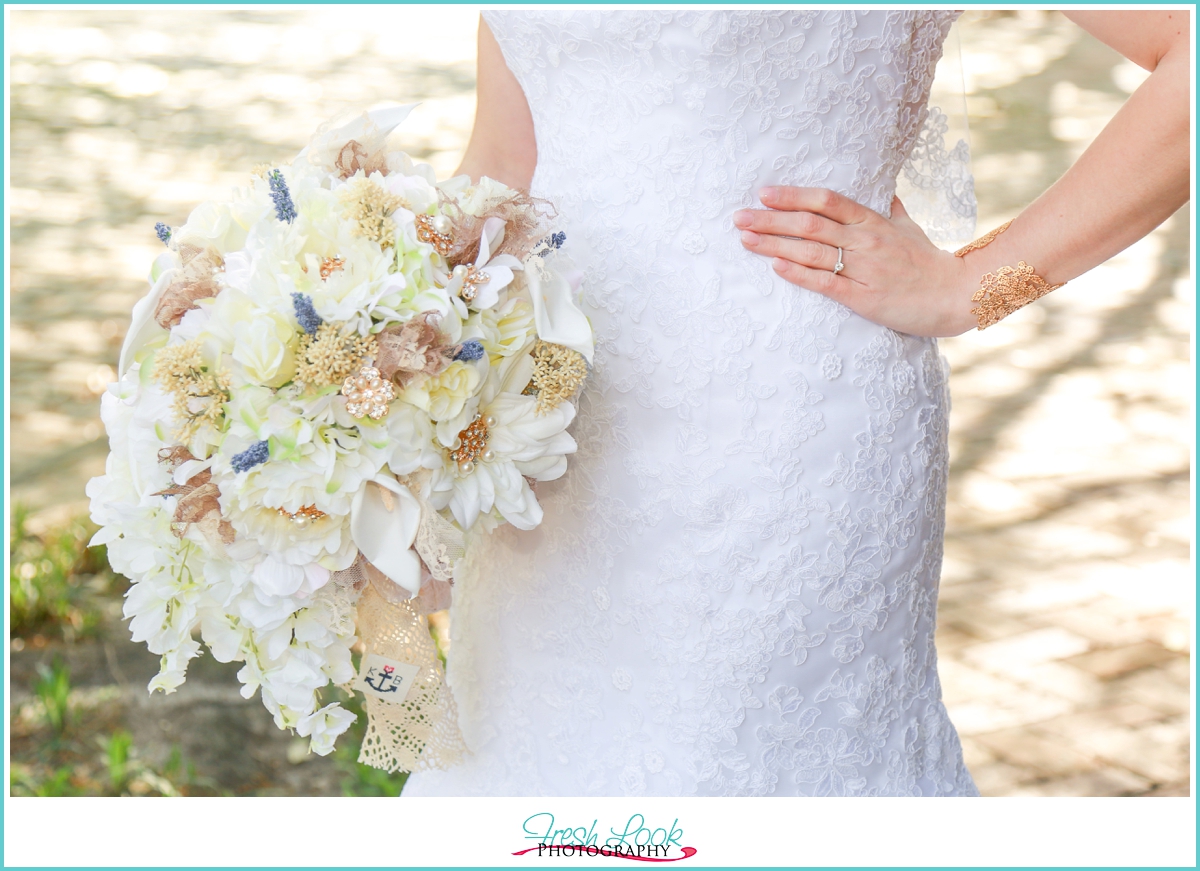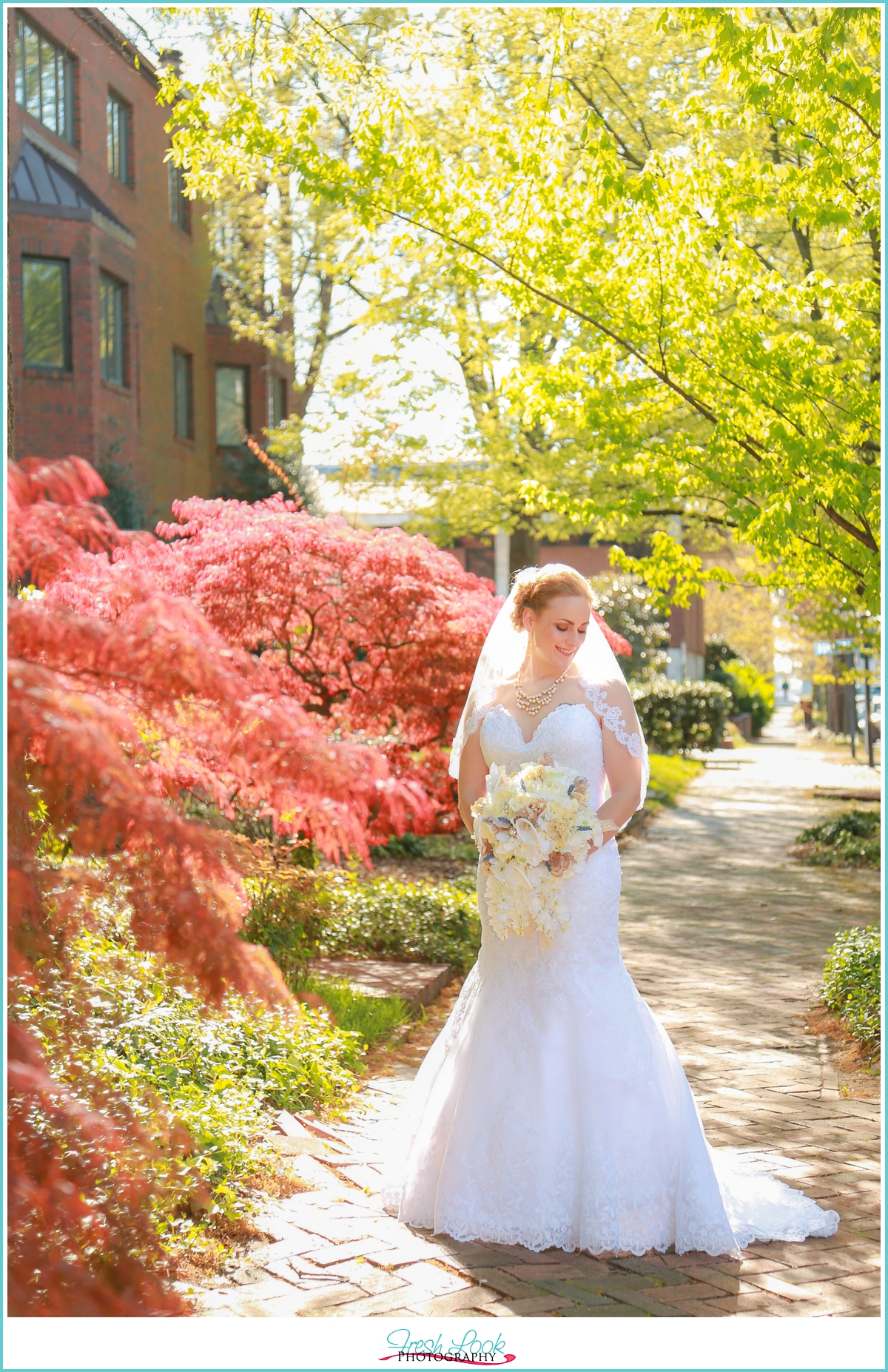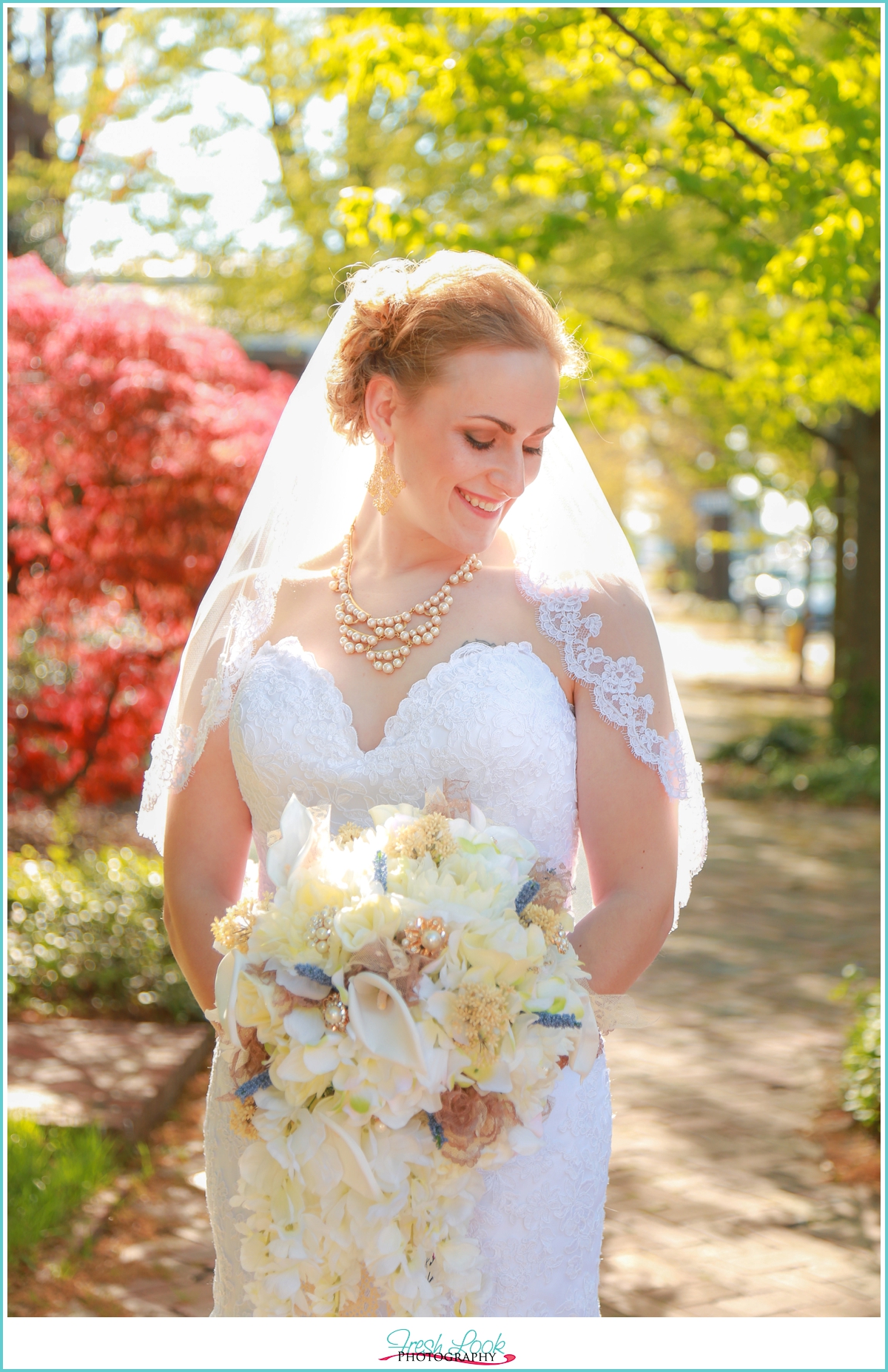 One of the most beautiful things about Katie is her awesome, laid back personality. It really made me happy when we were talking about her wedding because she said that she was working with a team of amazing people who were making it so easy for her! I love hearing brides say that!!! Weddings are stressful enough with all the coordination that is involved, so whenever I can do something to make a couple's life easier, I'm happy to do it!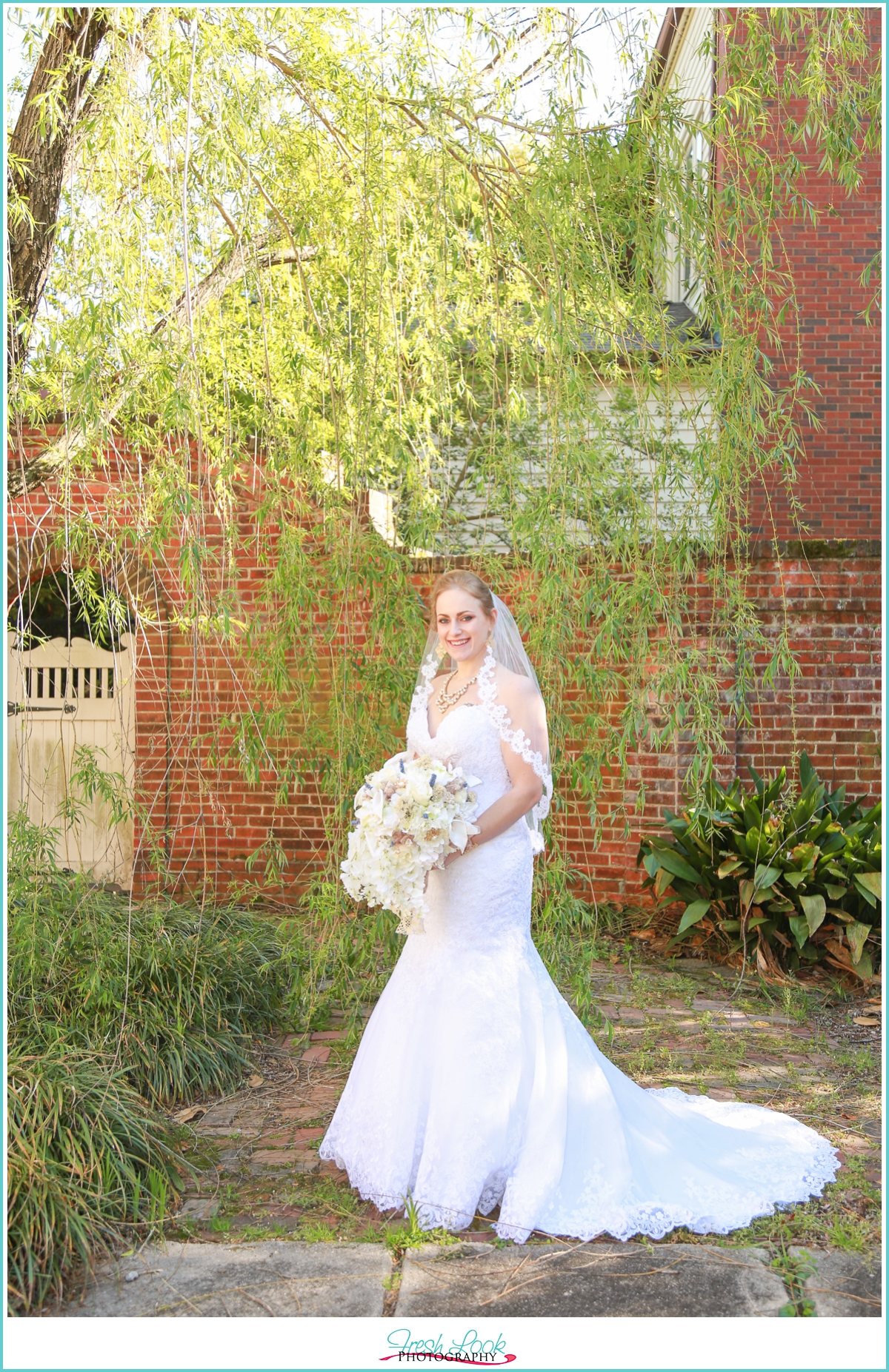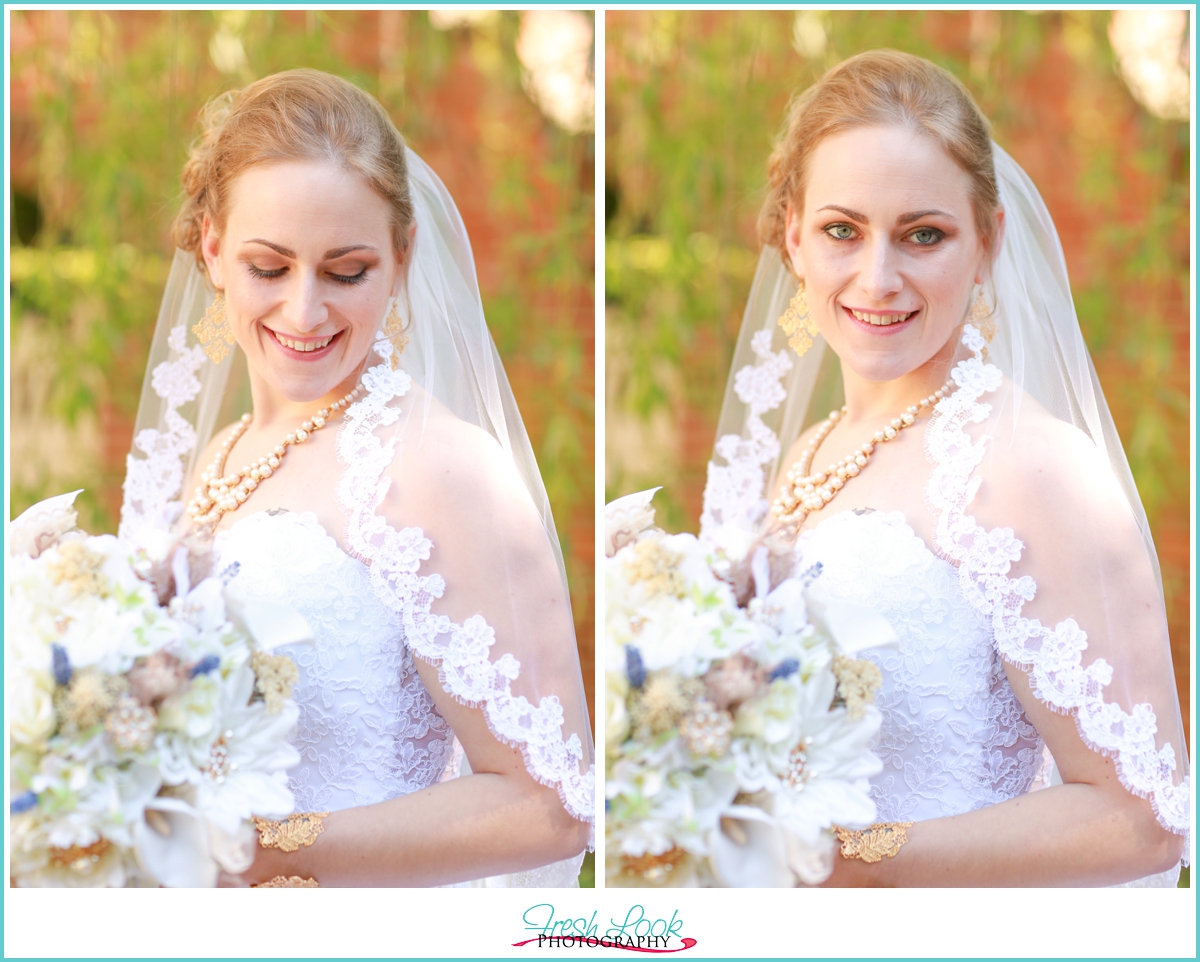 One more sweet detail that I loved hearing was the fact that in her bridal bouquet, Katie had included bits of lace from her grandmother, as well as a small cross stitched square her mother made with their initials and an anchor (because both she and Brad are Naval officers). It's the little details that really make things memorable, and I am so glad that I got to spend this time with Katie and capture these beautiful photos for her.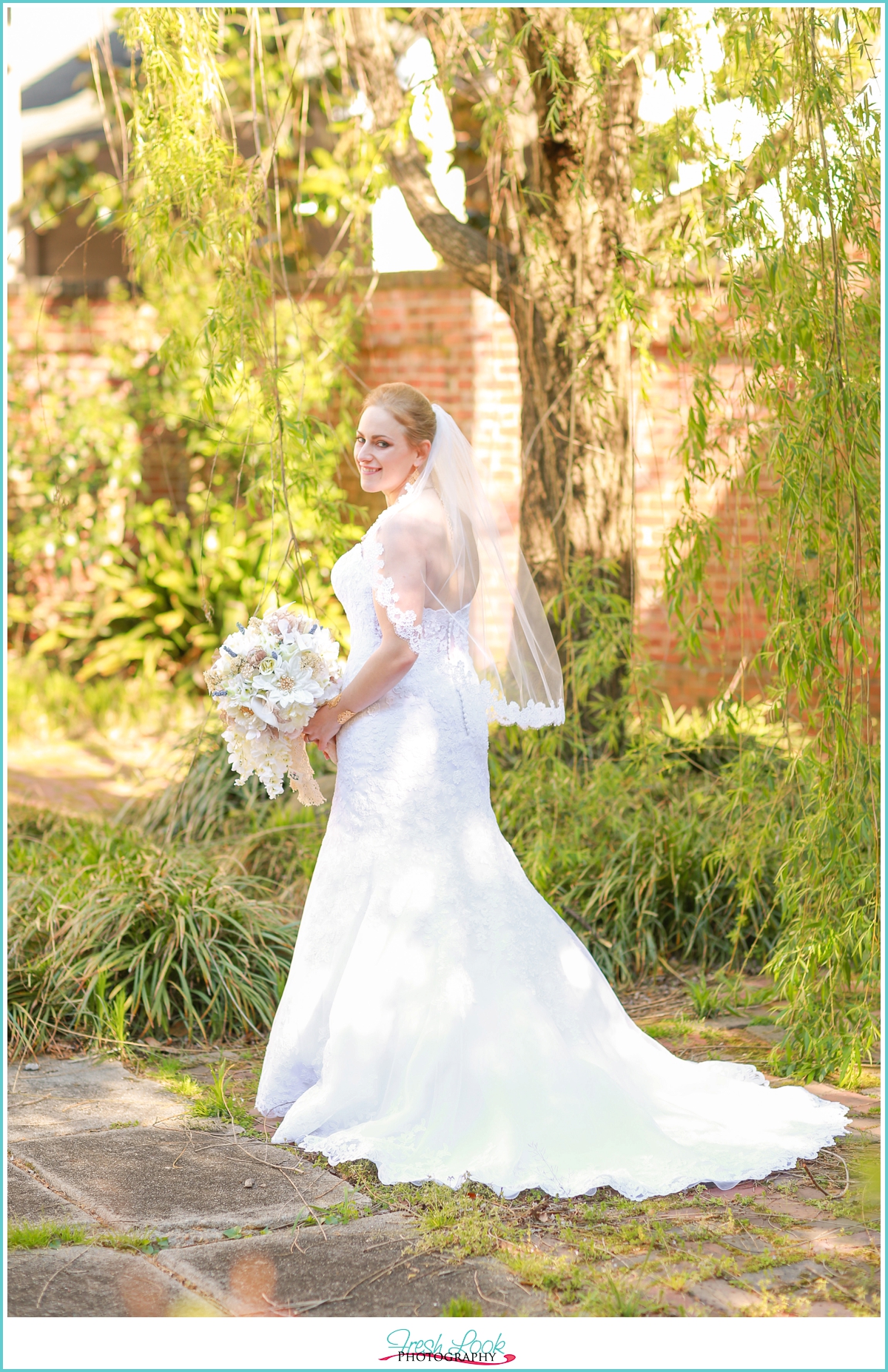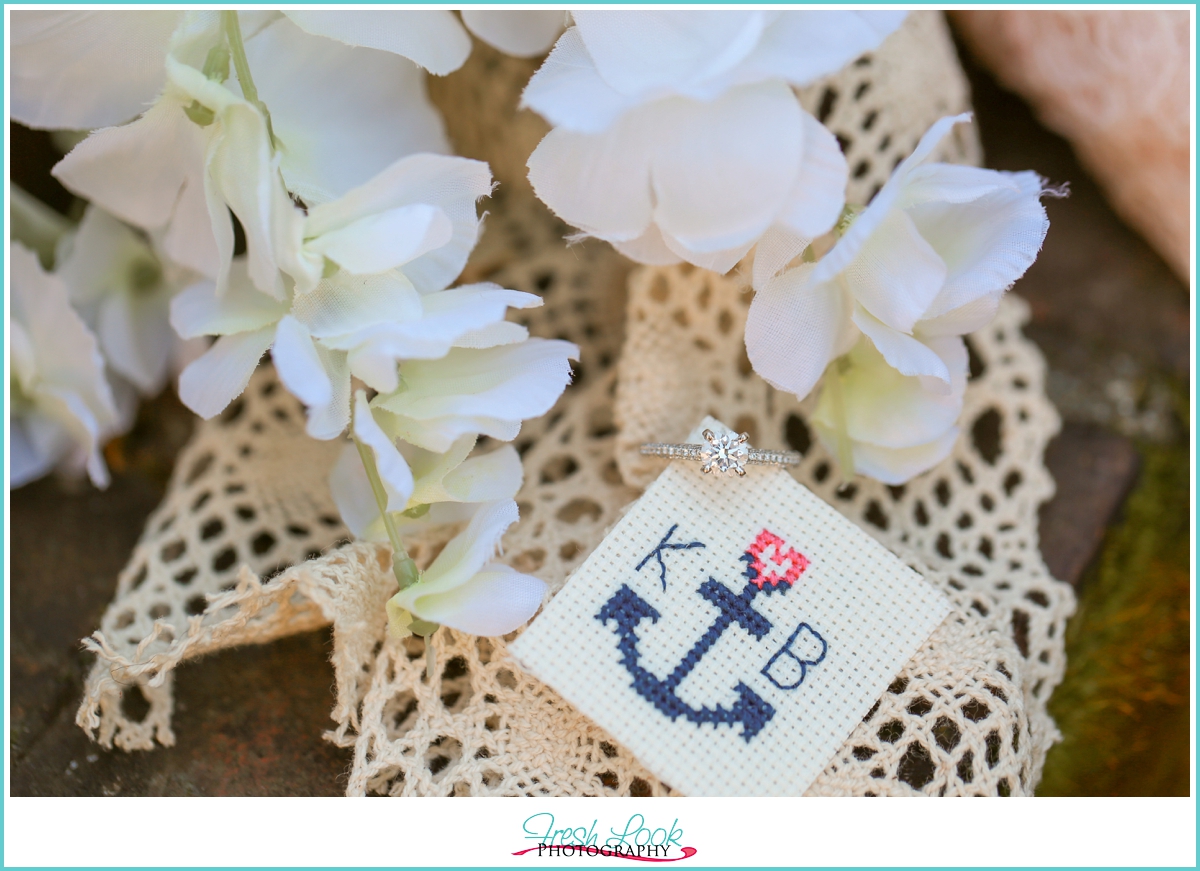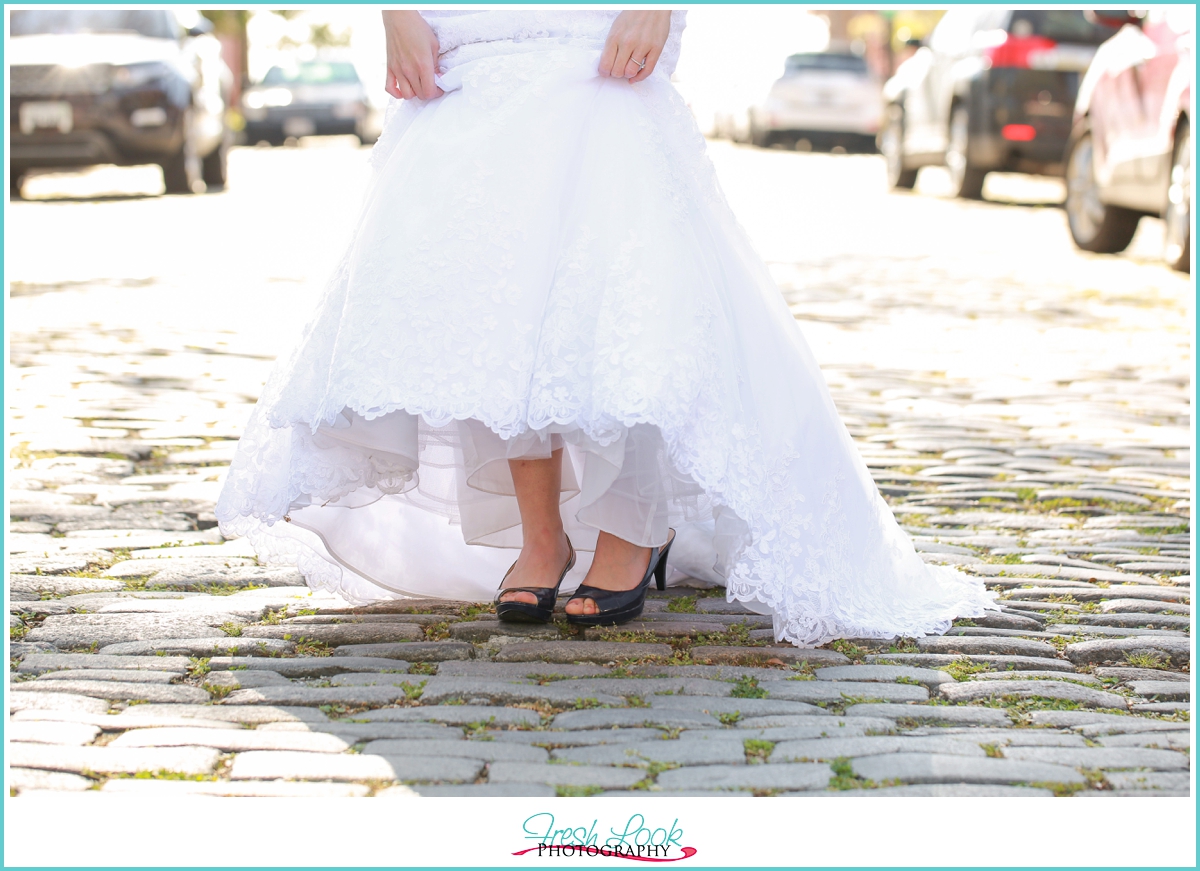 And of course we had to get a shot of her cute blue shoes on the cobblestone street before we finished!