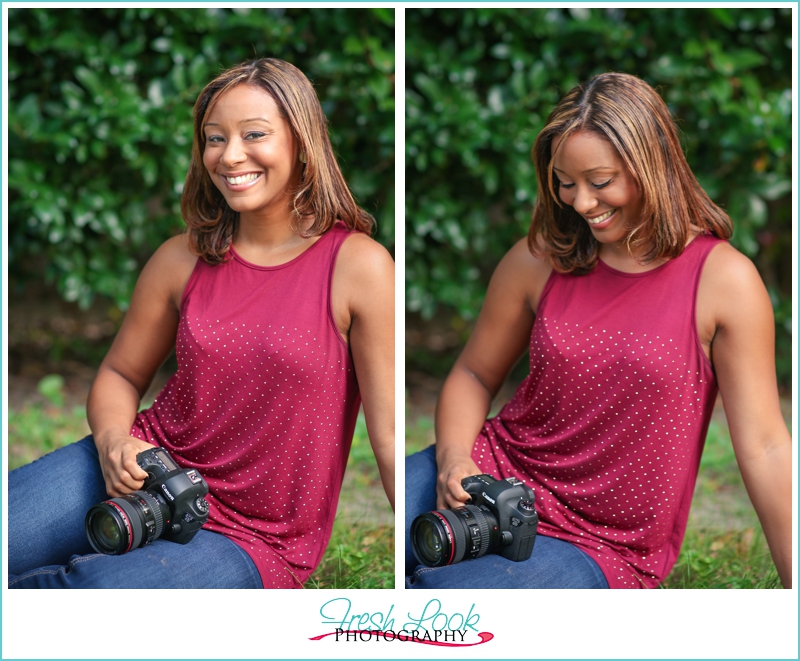 Being fairly well connected to the photography network here in Hampton Roads, I love getting to meet new photographers and develop relationships with them and watch them grow and hone their craft! However, we photographers are always on the other side of the camera, so when it comes to getting head shots for photographers, who do you ask?!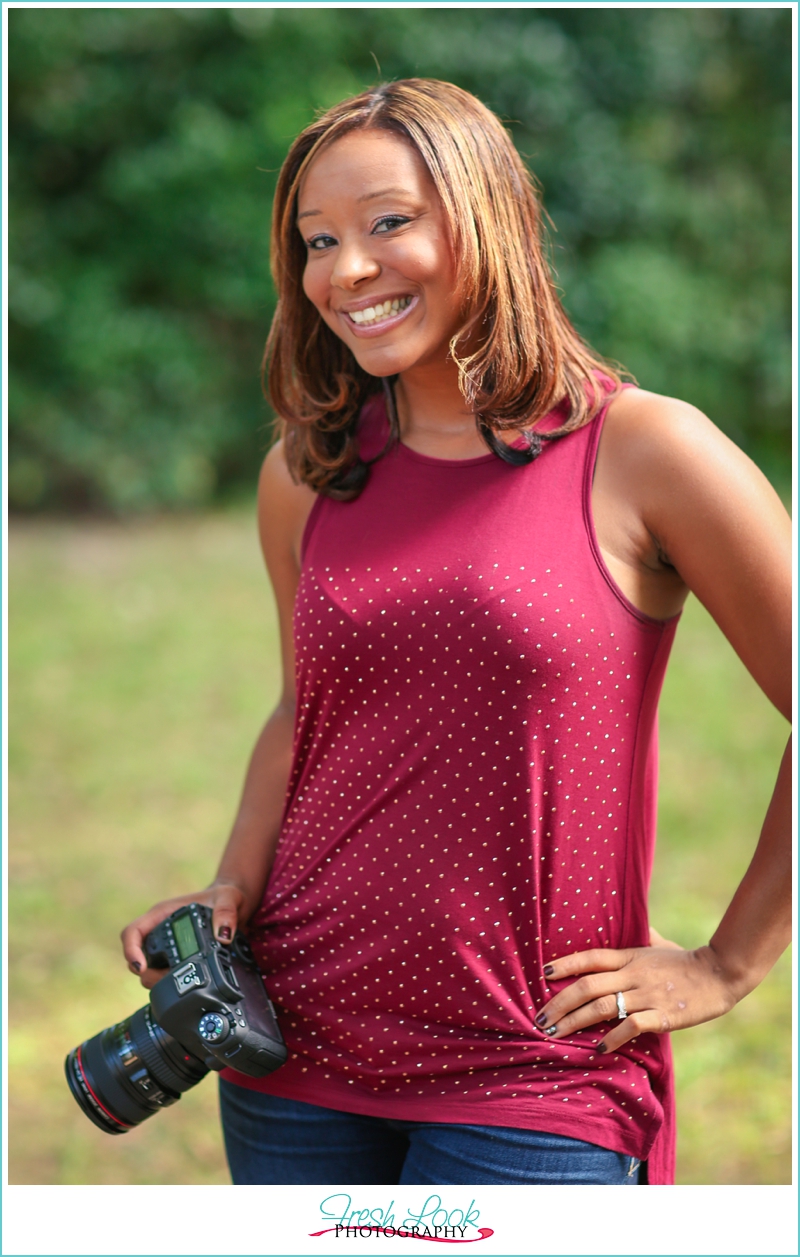 I'm not afraid to call people out! So when Vanessa game me this "cheer mom" smile, I told her that wasn't cutting it and threatened her with an inappropriate joke… the result was the gorgeous smile below 🙂
So incredibly soft and romantic!!!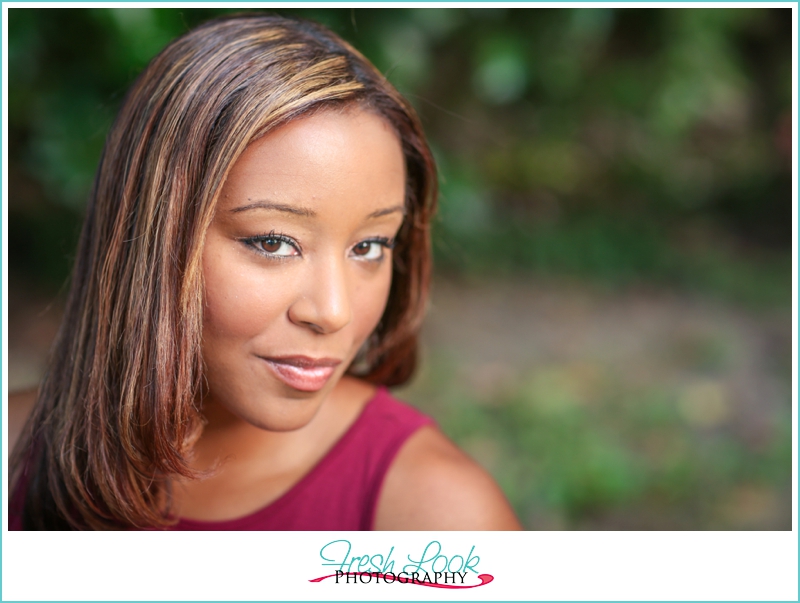 Vanessa is in the process of rebranding  and needed to update her website with a professional photo (something I recommend for all business owners!), and I was so excited that she chose to work with me!
As is the case with most photographers, Vanessa fell into photography through a series of crazy events, and immediately embraced it, delving into this crazy world of picture taking!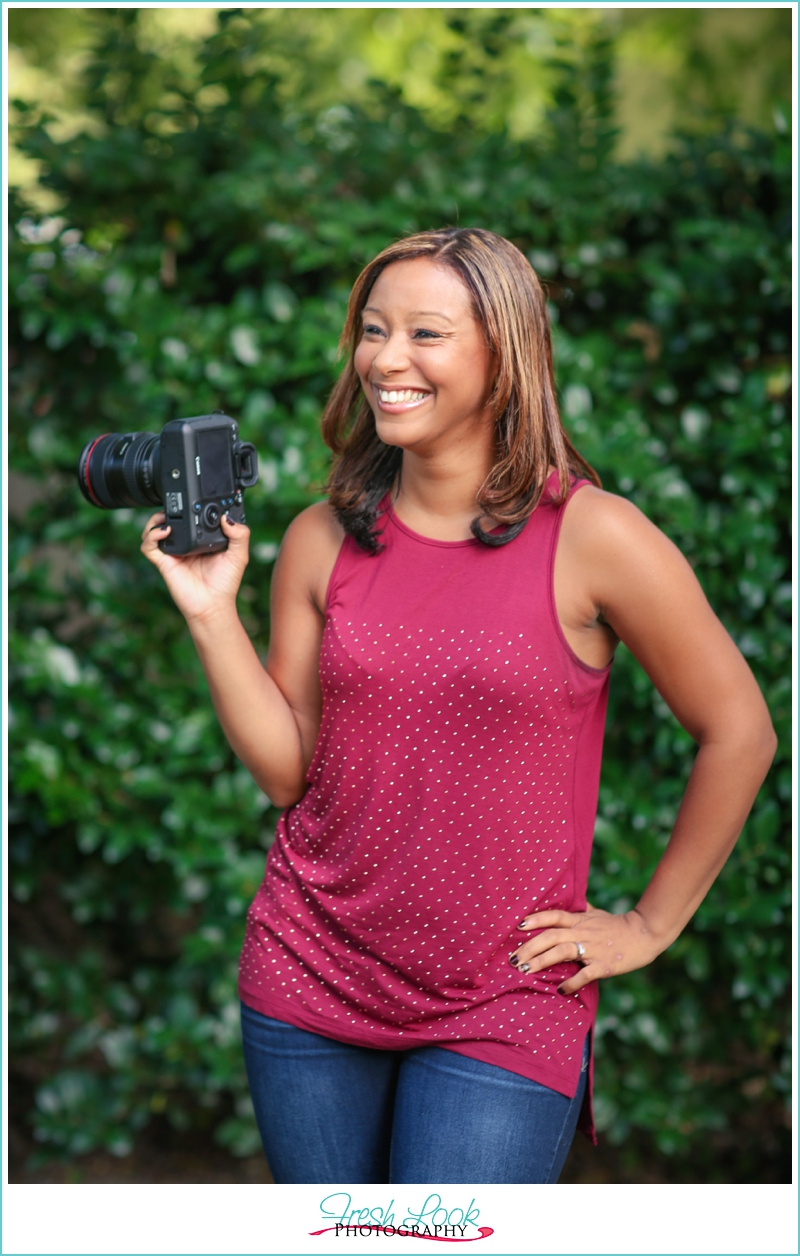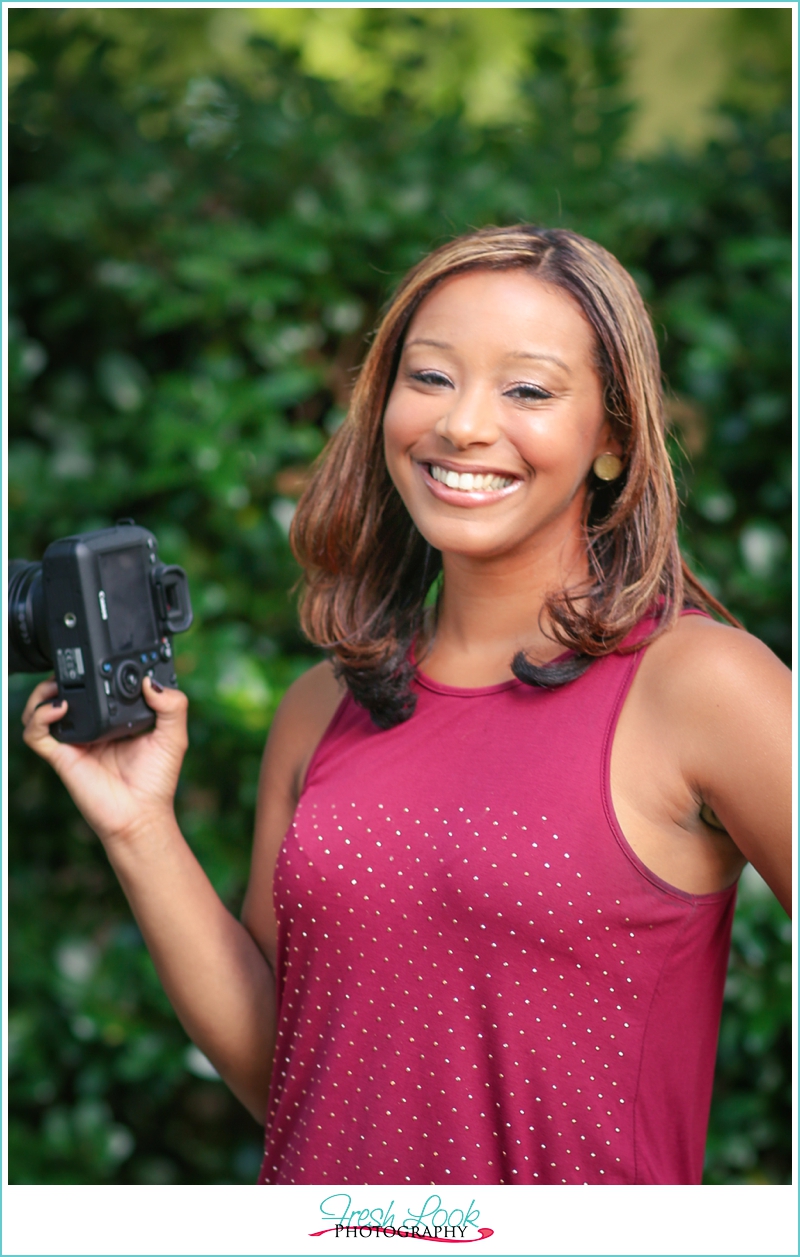 Wow, I love it!!! I'm so excited to see where Vanessa Hicks Photography is headed in the future, and can't wait to do my part to help her along in her photography journey. 
When she first came over I saw this custom phone case in Vanessa's hand and immediately knew I wanted to do a picture like this (especially since it pops so well against the red of her shirt and the green backdrop!)