There are those who would accuse me of going overboard when it comes to parties… that may or may not be true. But I can tell you that there was a whole lot of love and work that was put into this Harry Potter birthday party for our son Wesley! And the way I look at it, we only throw these big, epic parties every other year, so I don't mind going all out for our kiddos (like we did a few weeks ago for Mara's birthday tea party).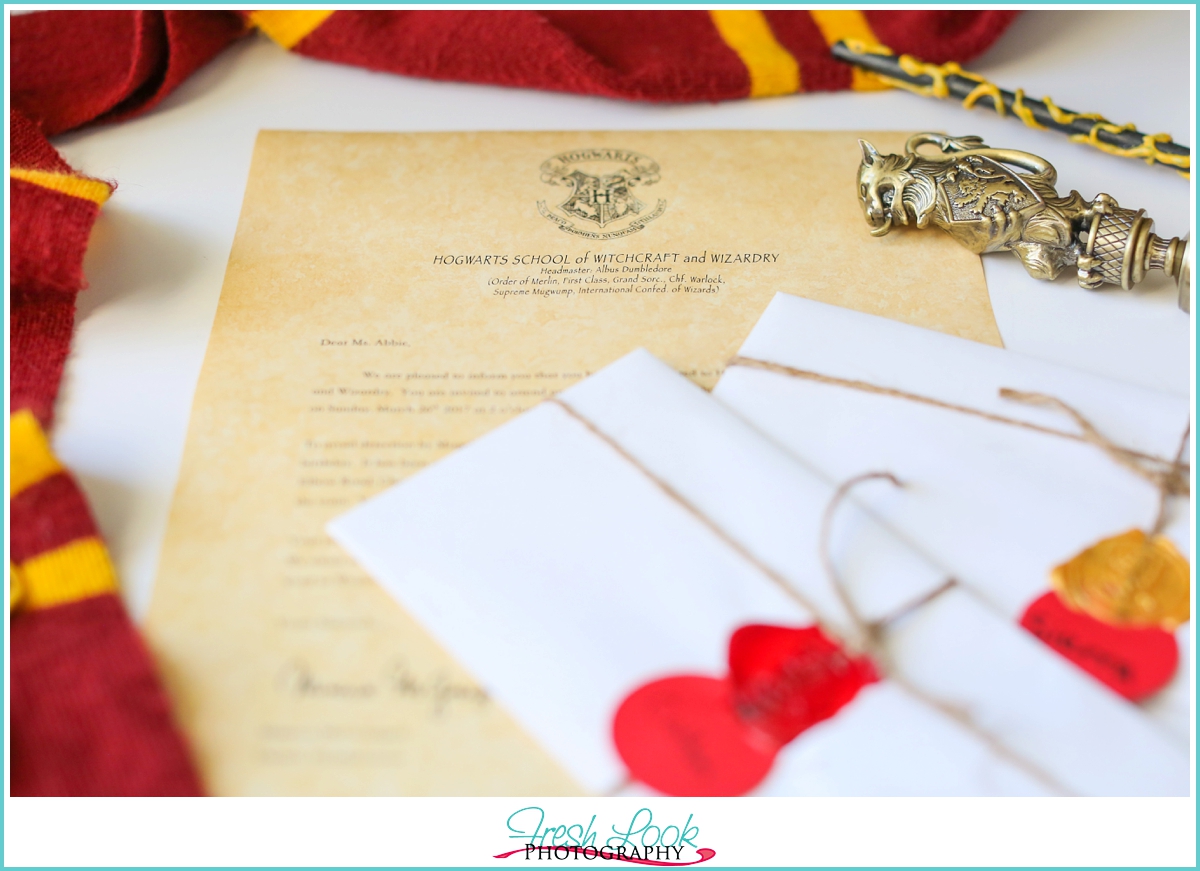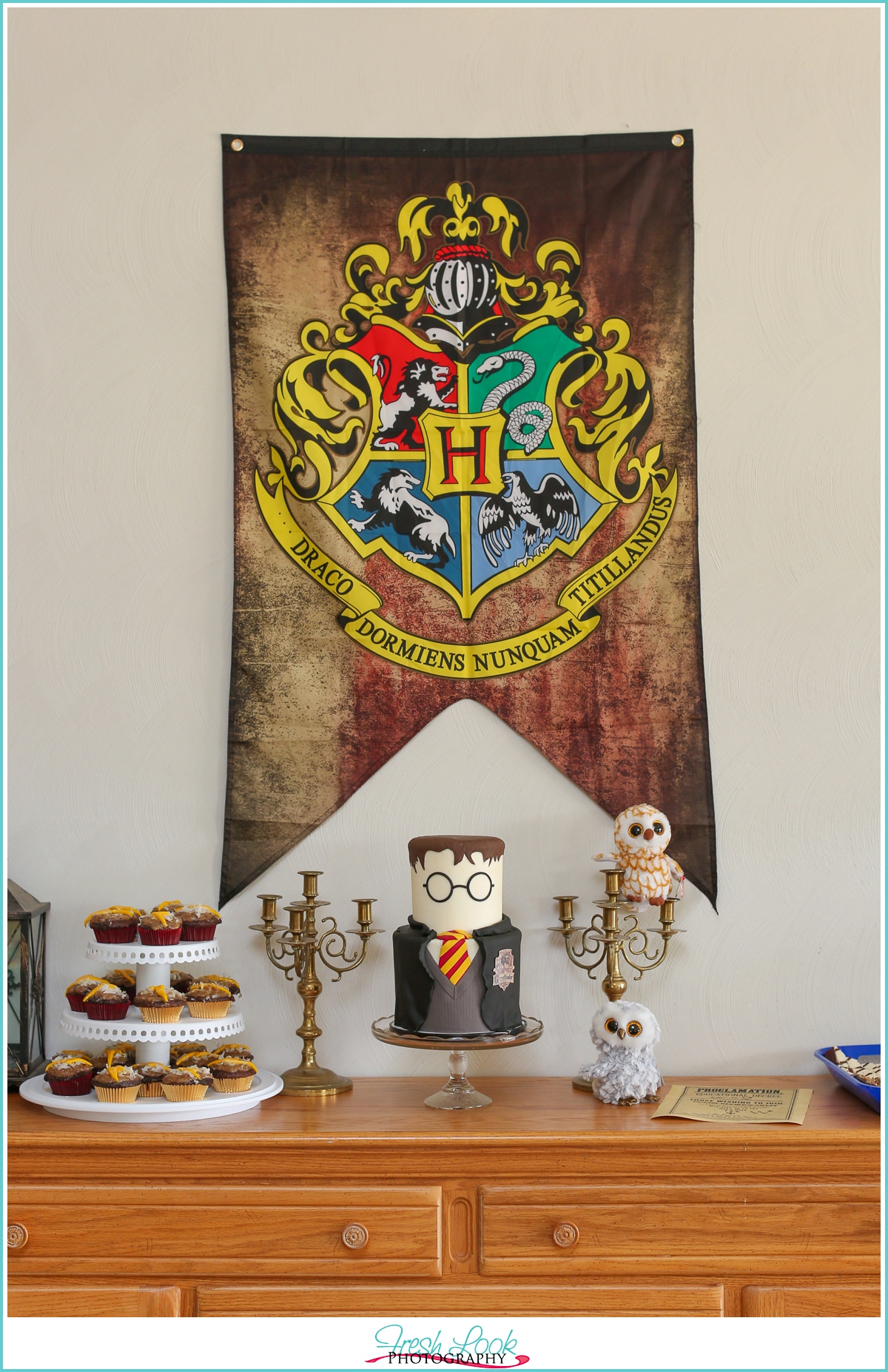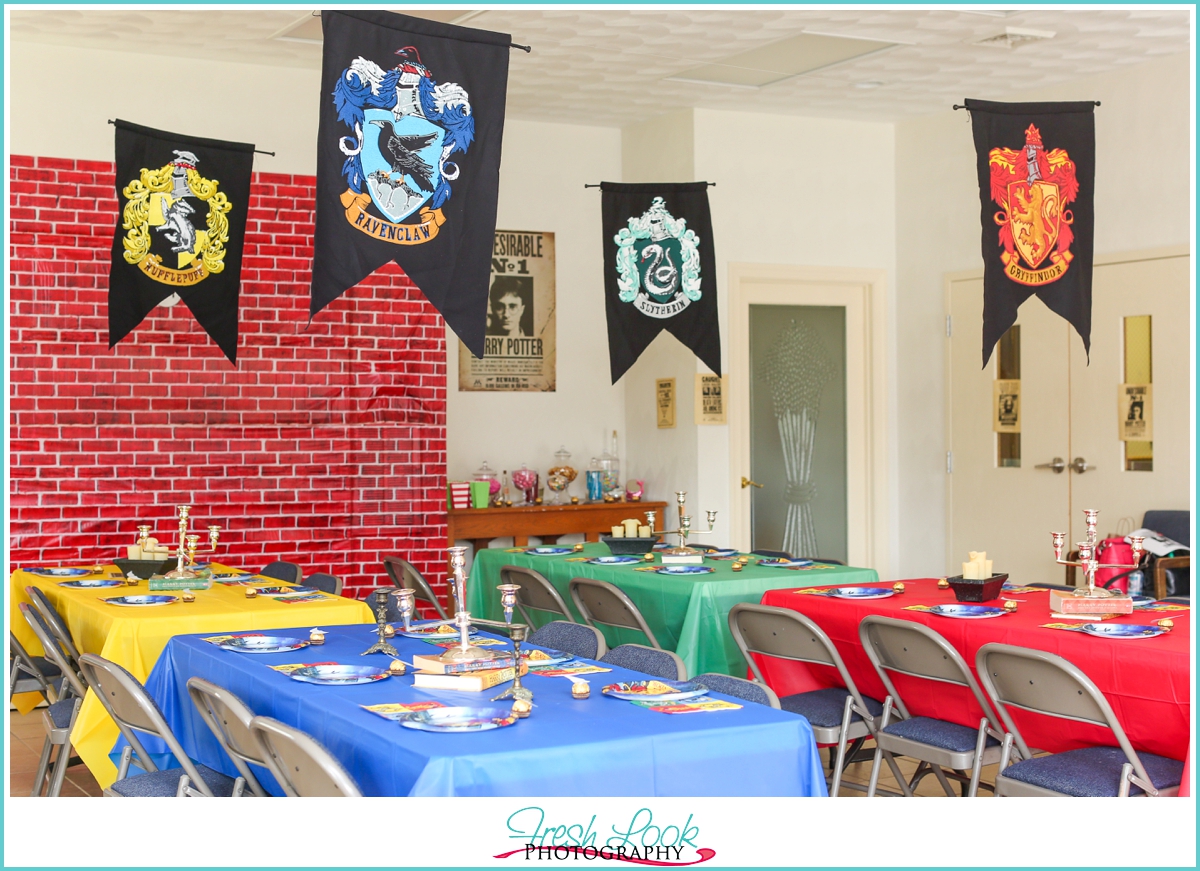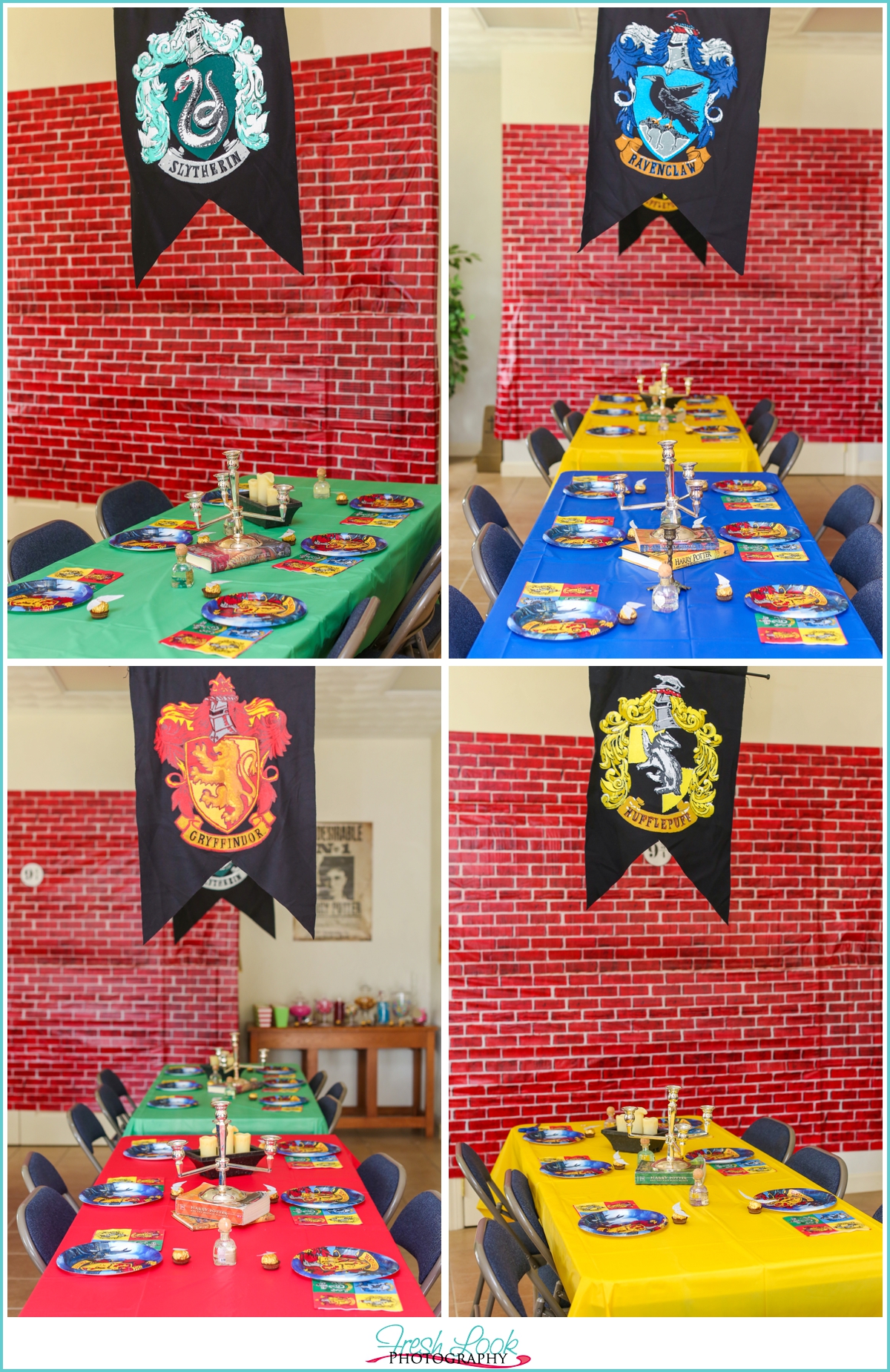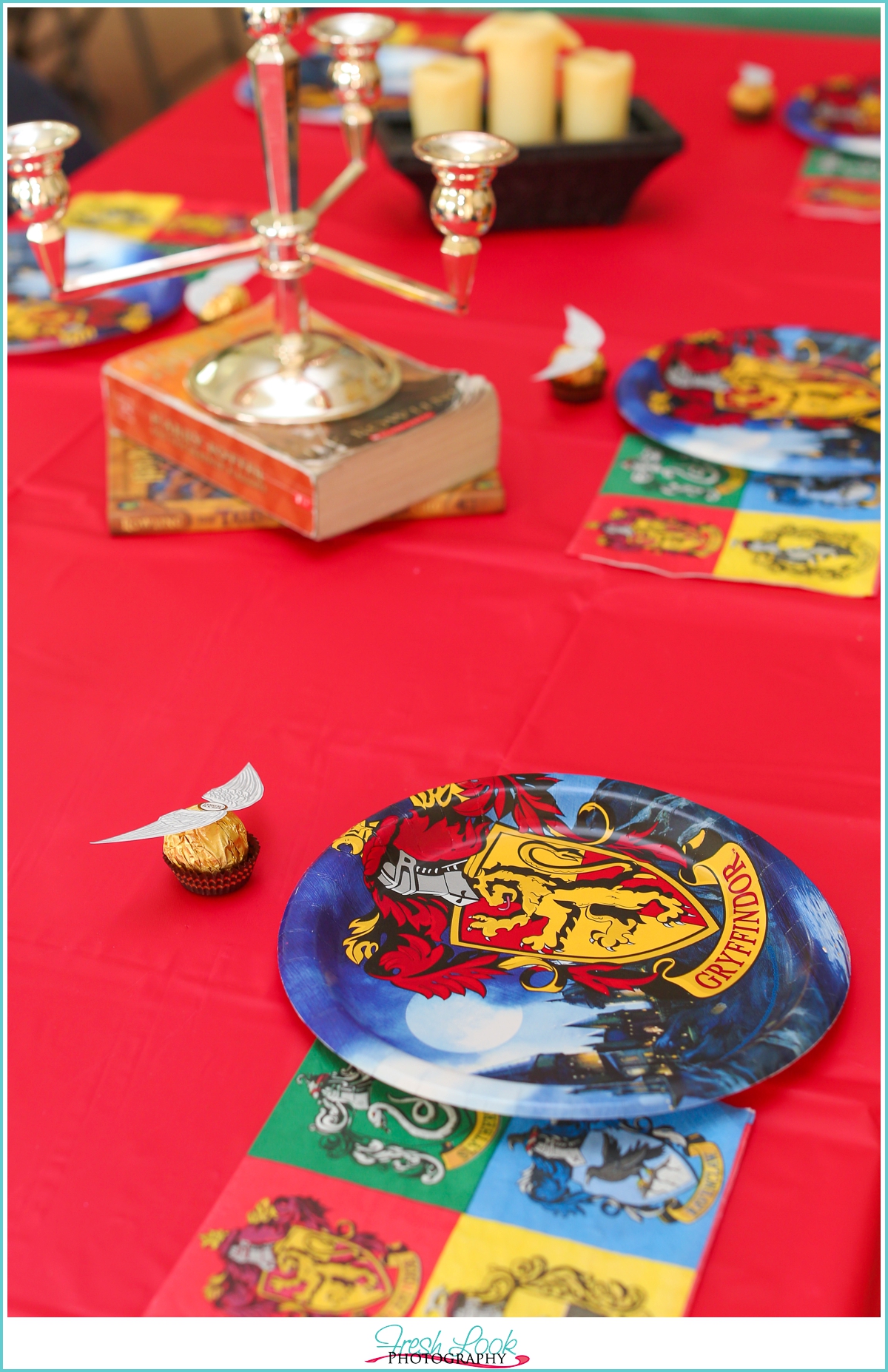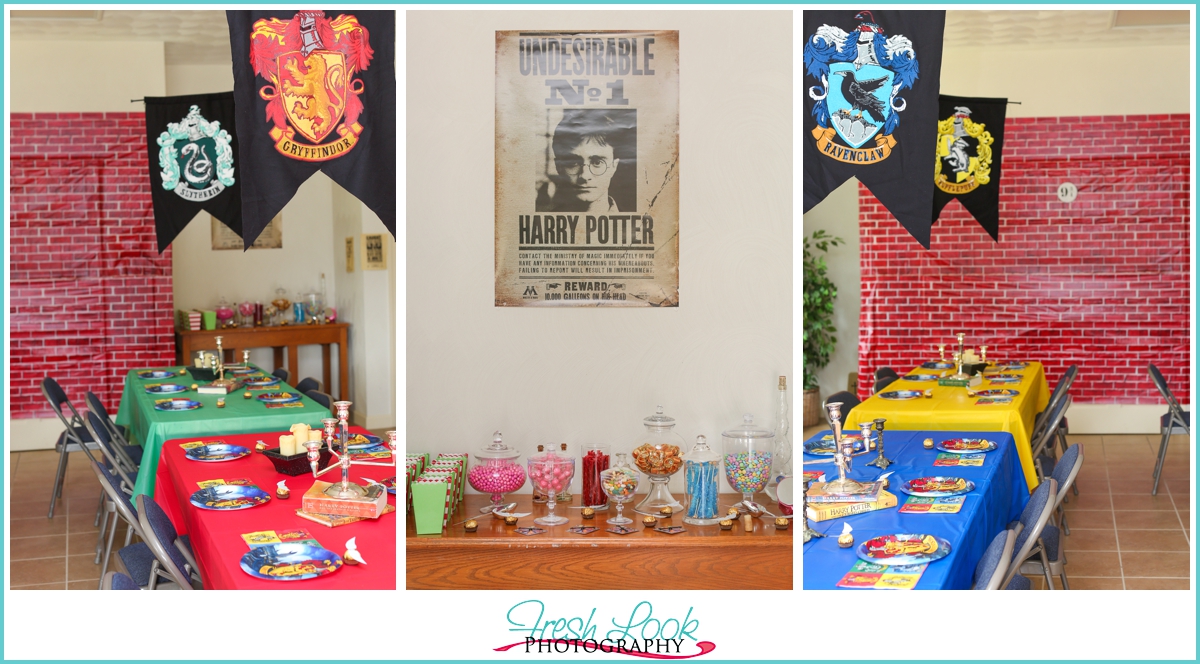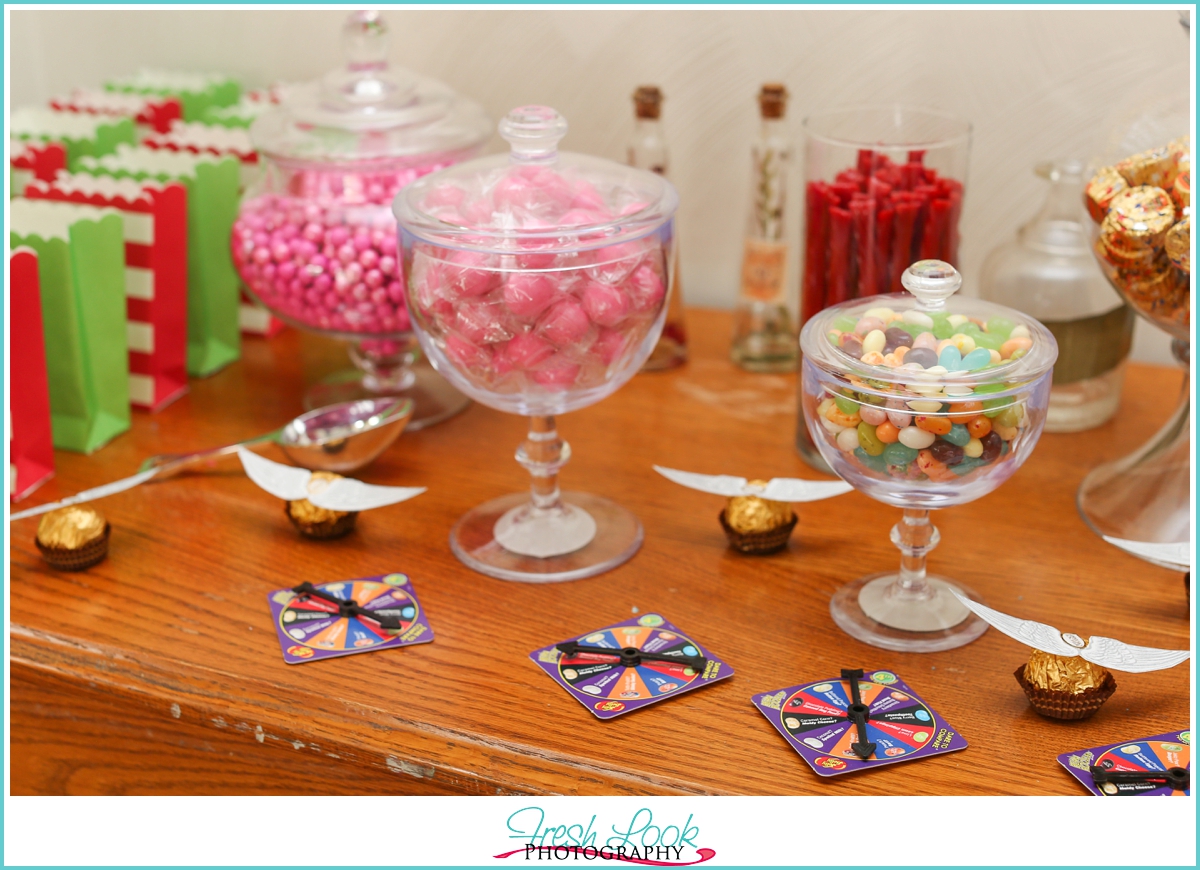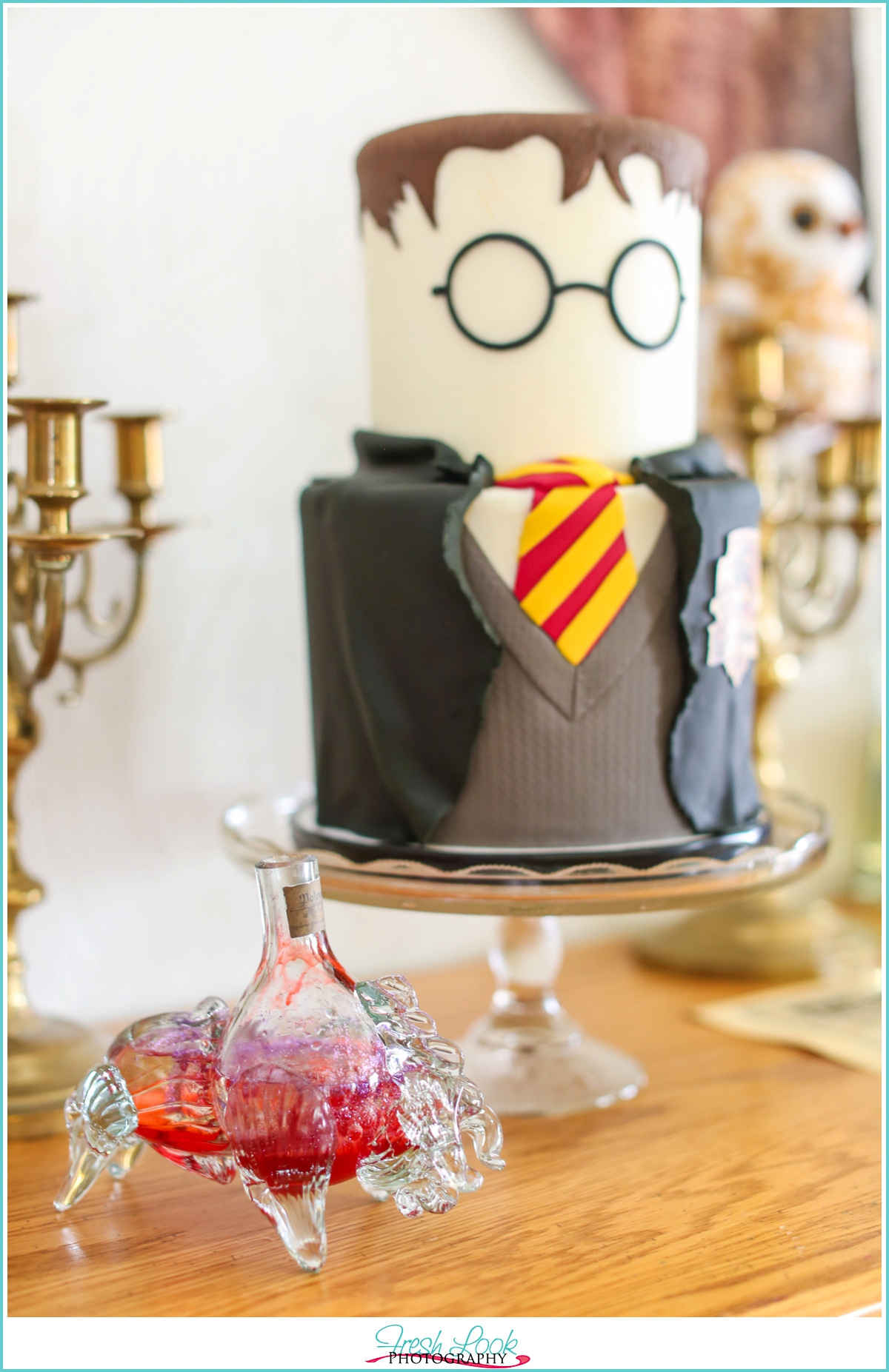 Harry Potter Birthday Party
Wesley has been into Harry Potter for quite a while now, so when he said that he wanted the theme for his 12th birthday party to be HP, I was excited for the challenge! Eric and I had a lot of fun bringing together all the elements to create the wizarding world and transform this space into Hogwarts!
From the different house banners (Wesley was part of House Gryffindor, of course), to Platform 9 3/4, to the golden snitches that sat at each person's place setting – there were so many elements that brought this magical world and really made this Harry Potter birthday party feel authentic. Especially since each little "wizard" got to chose their own wand at Ollivanders Wand Shop, and exchange money at Gringotts Bank.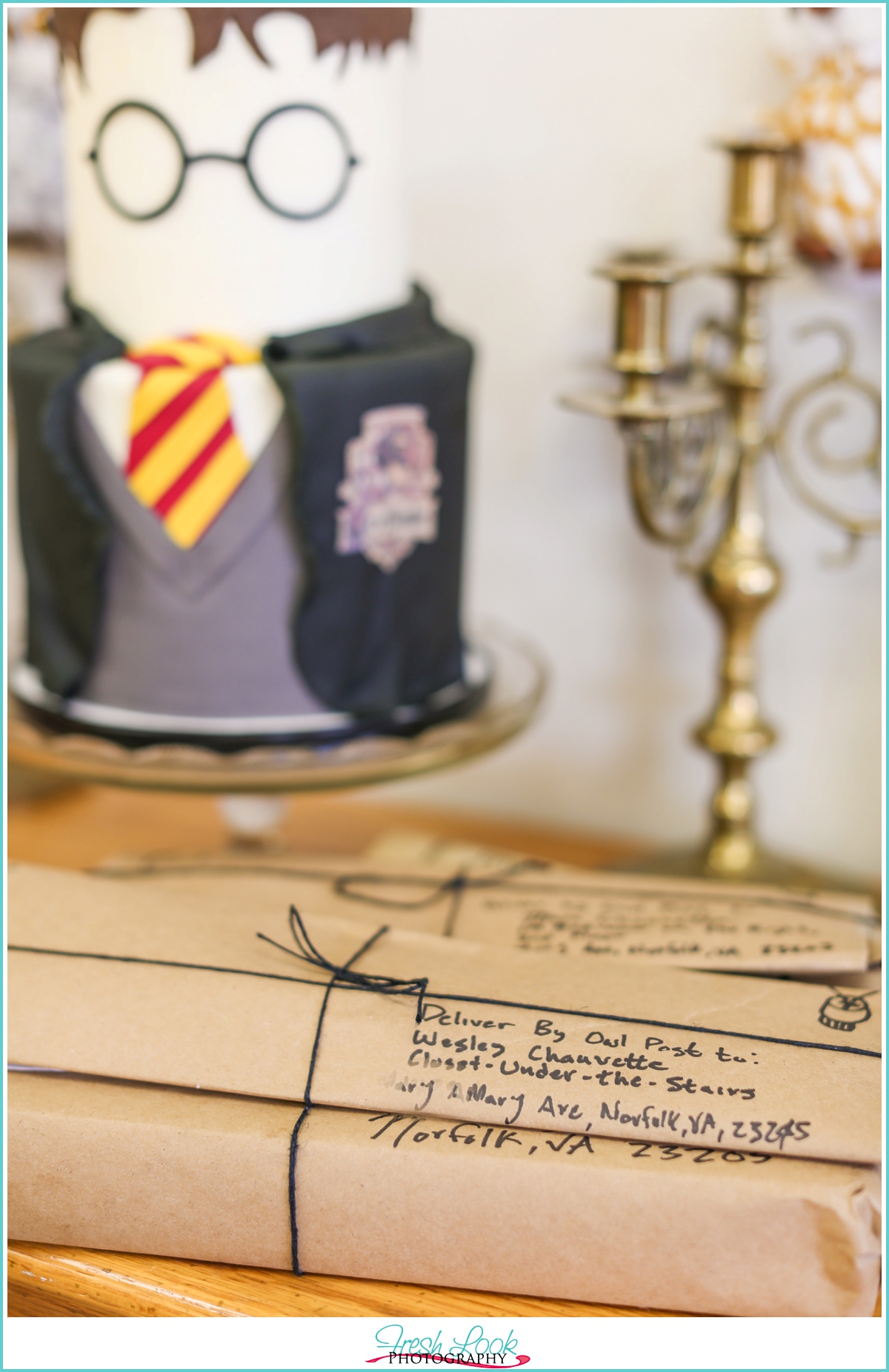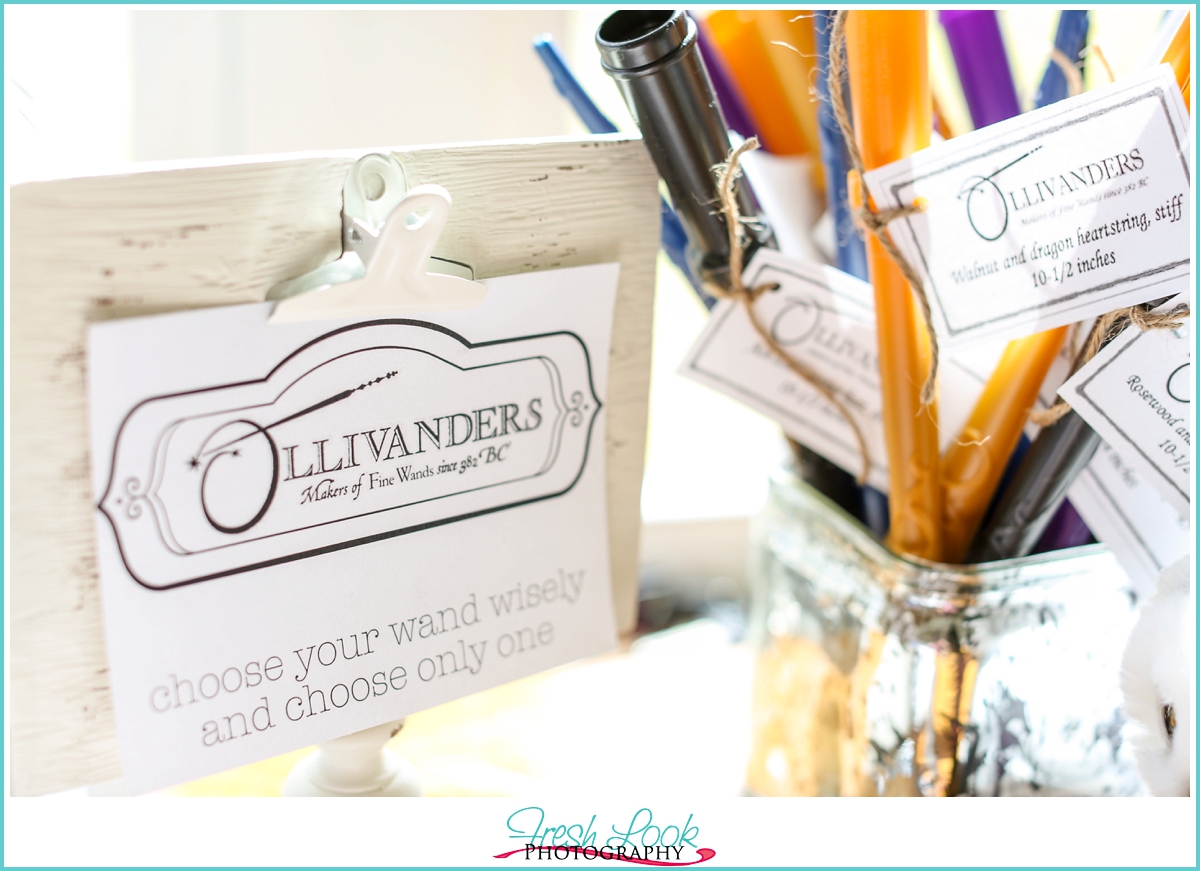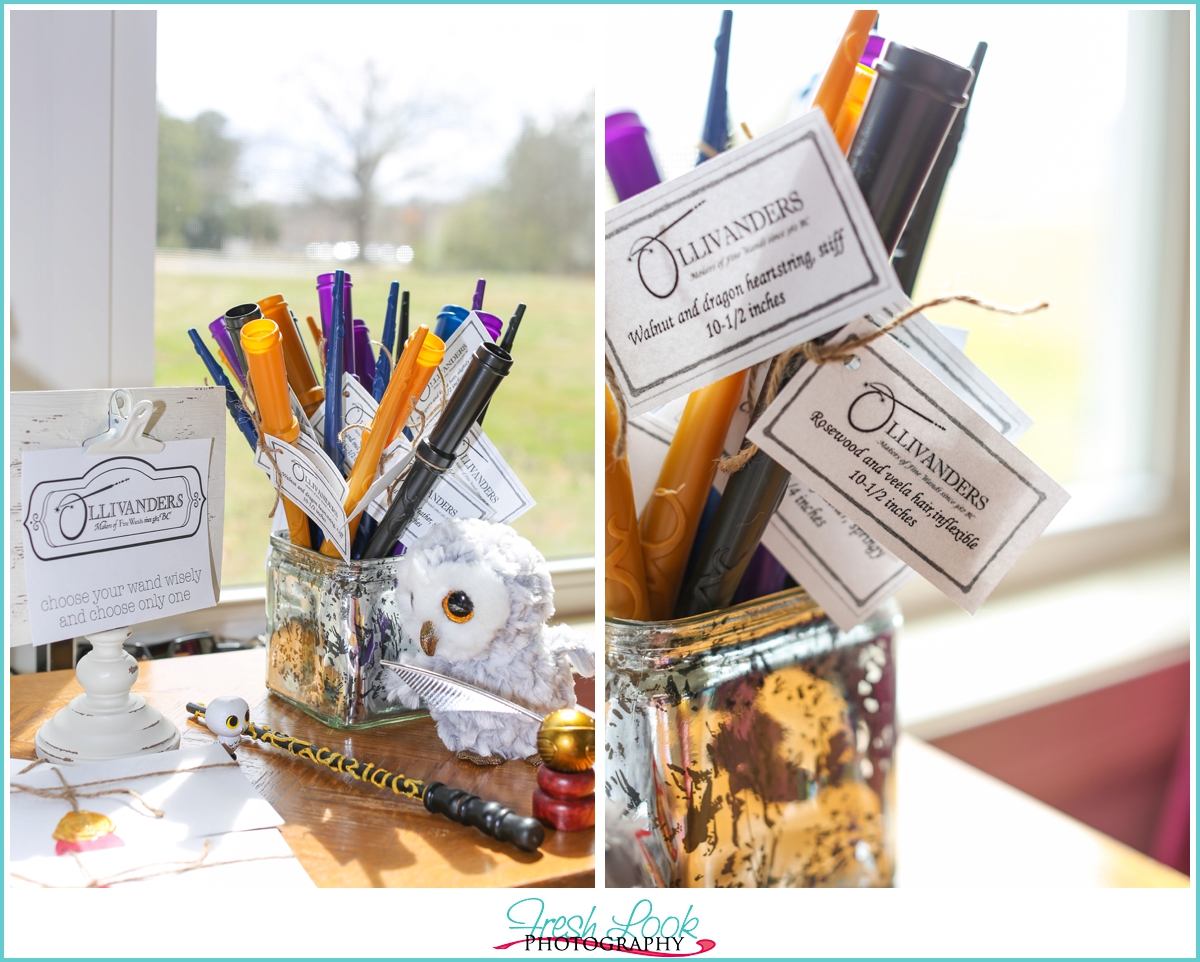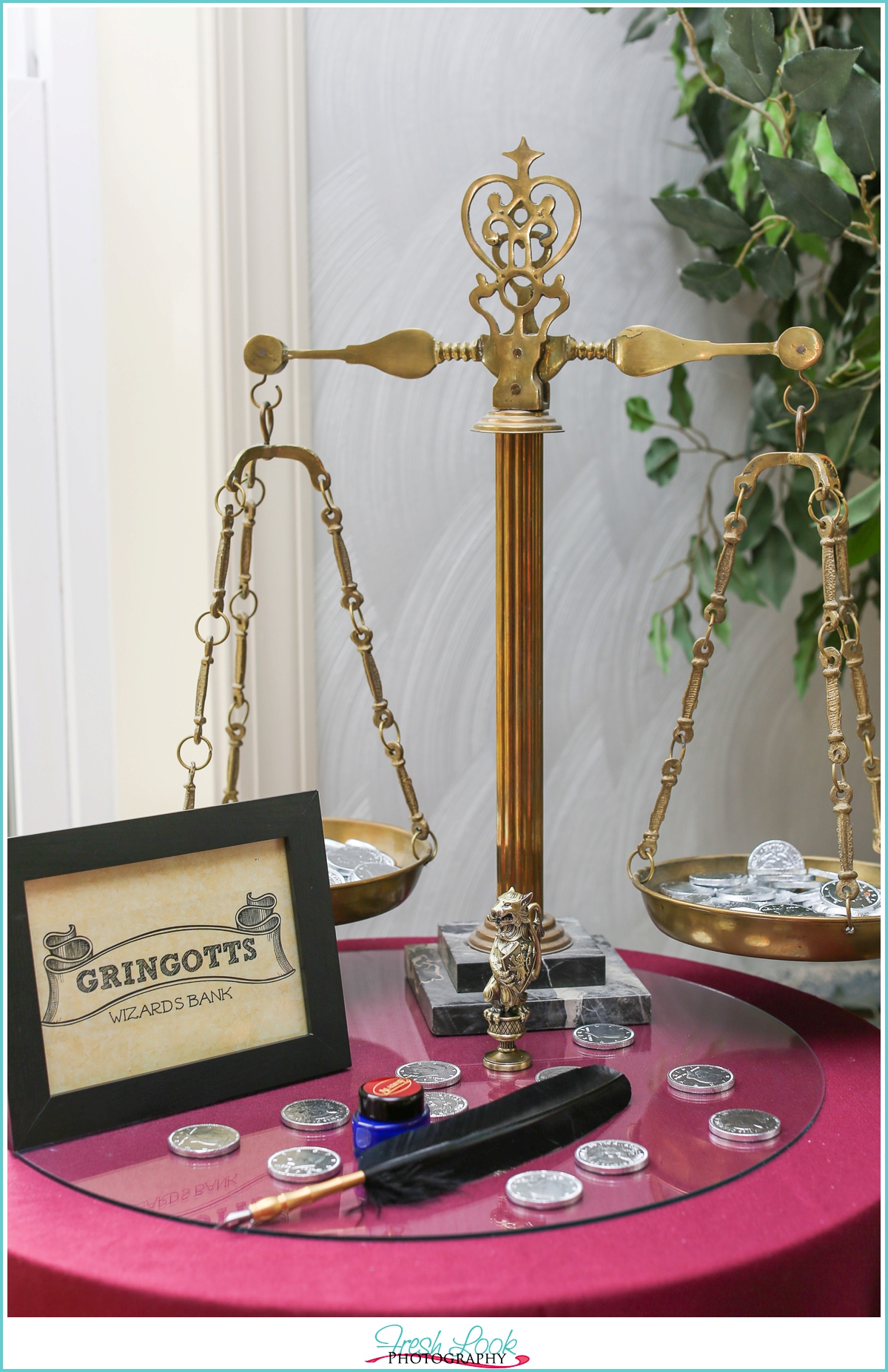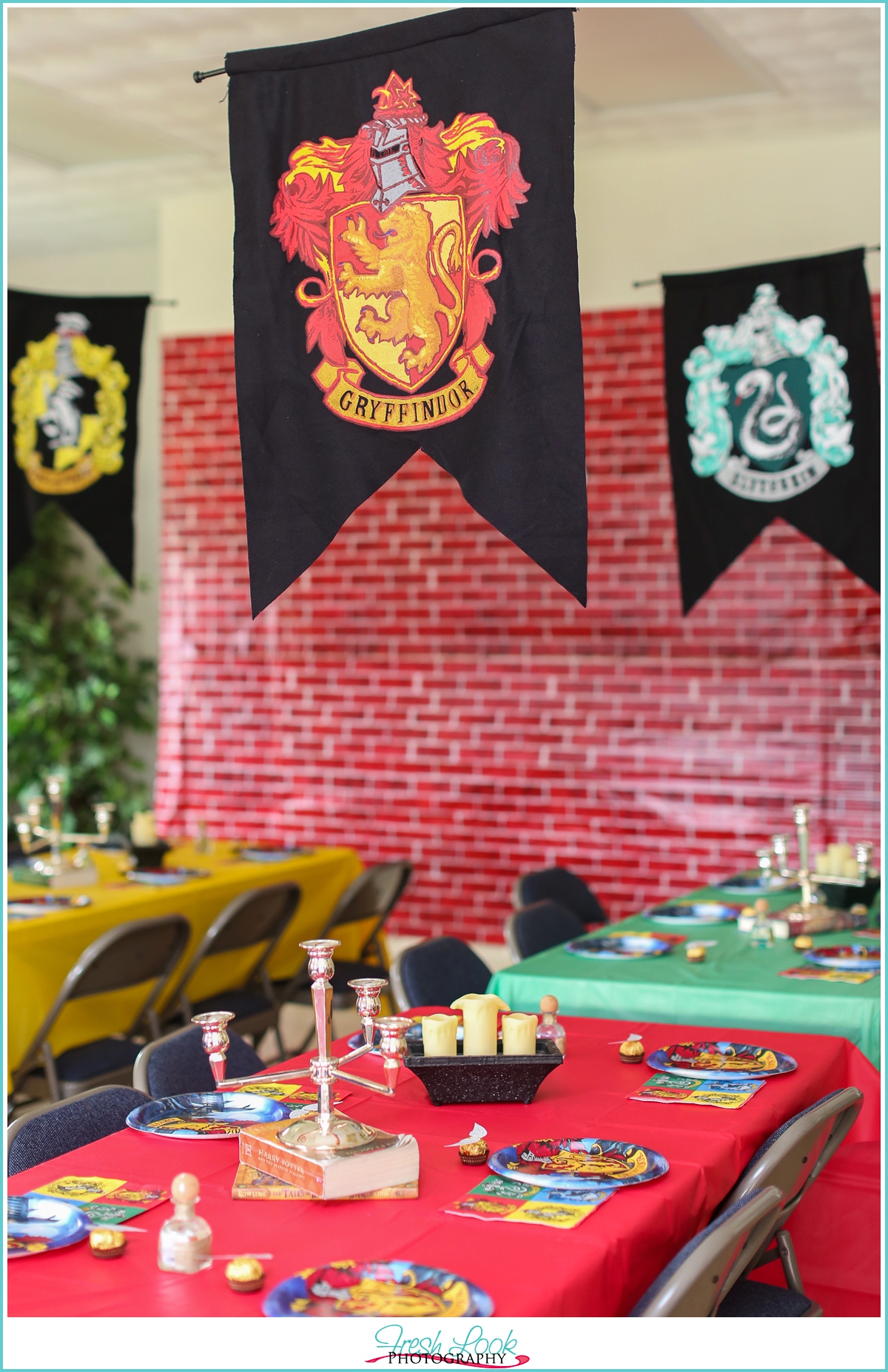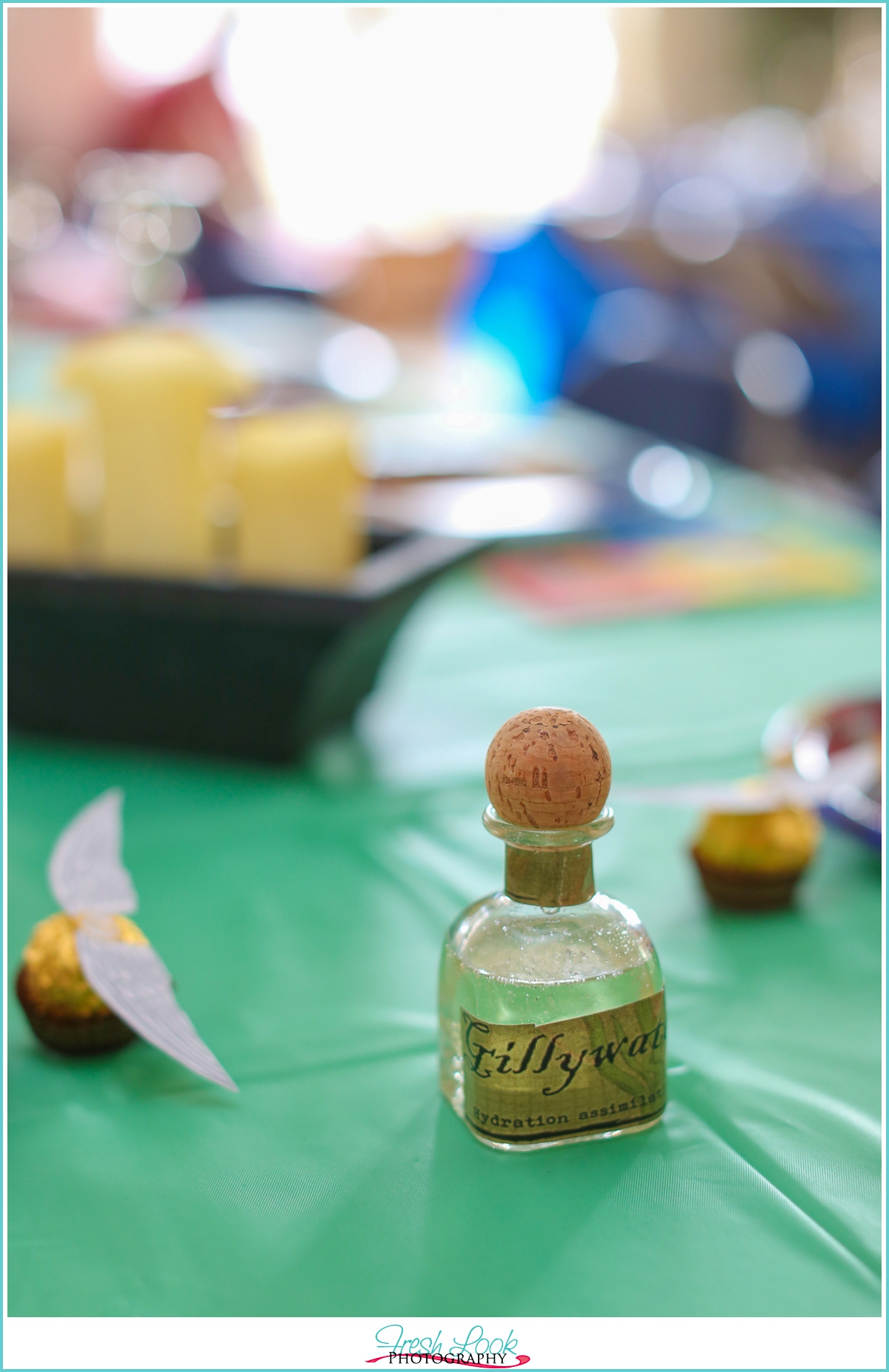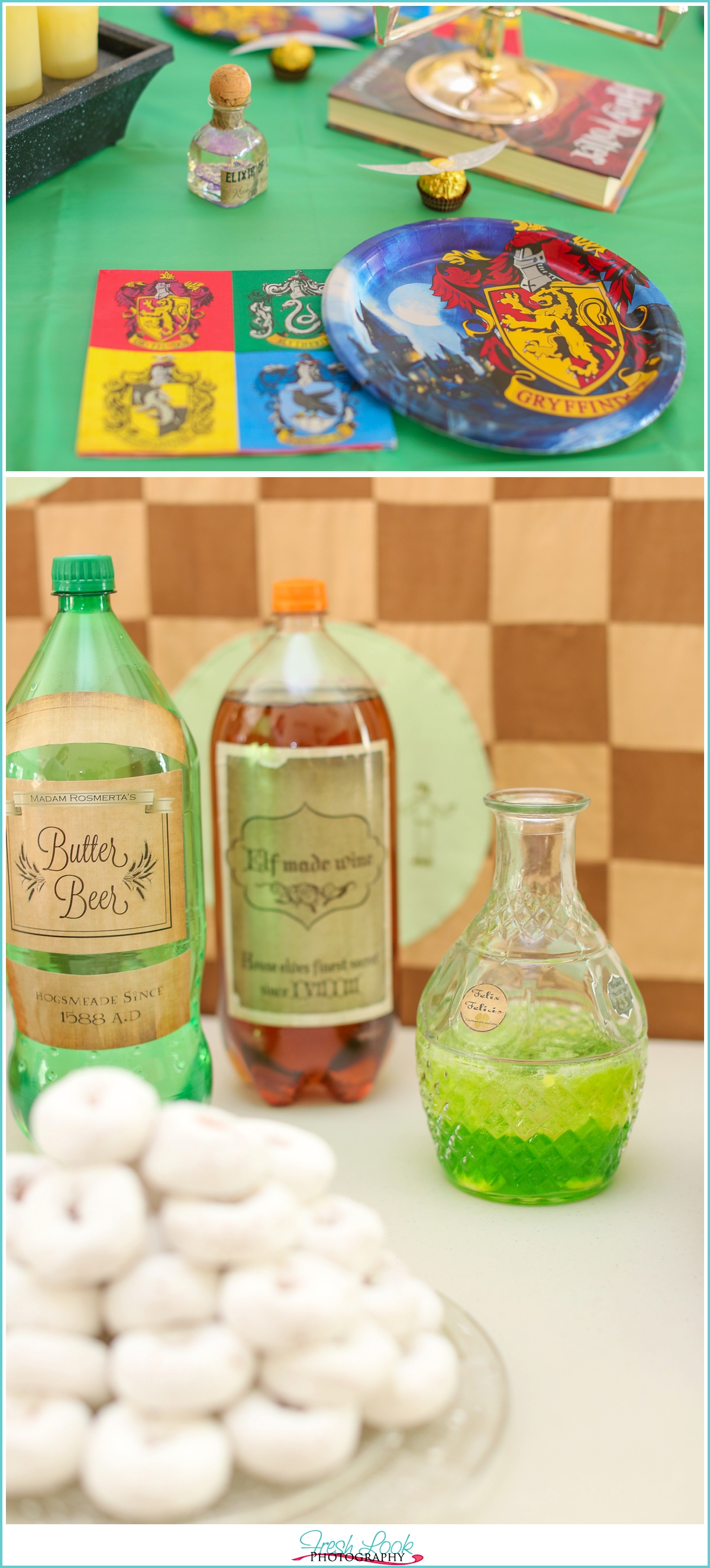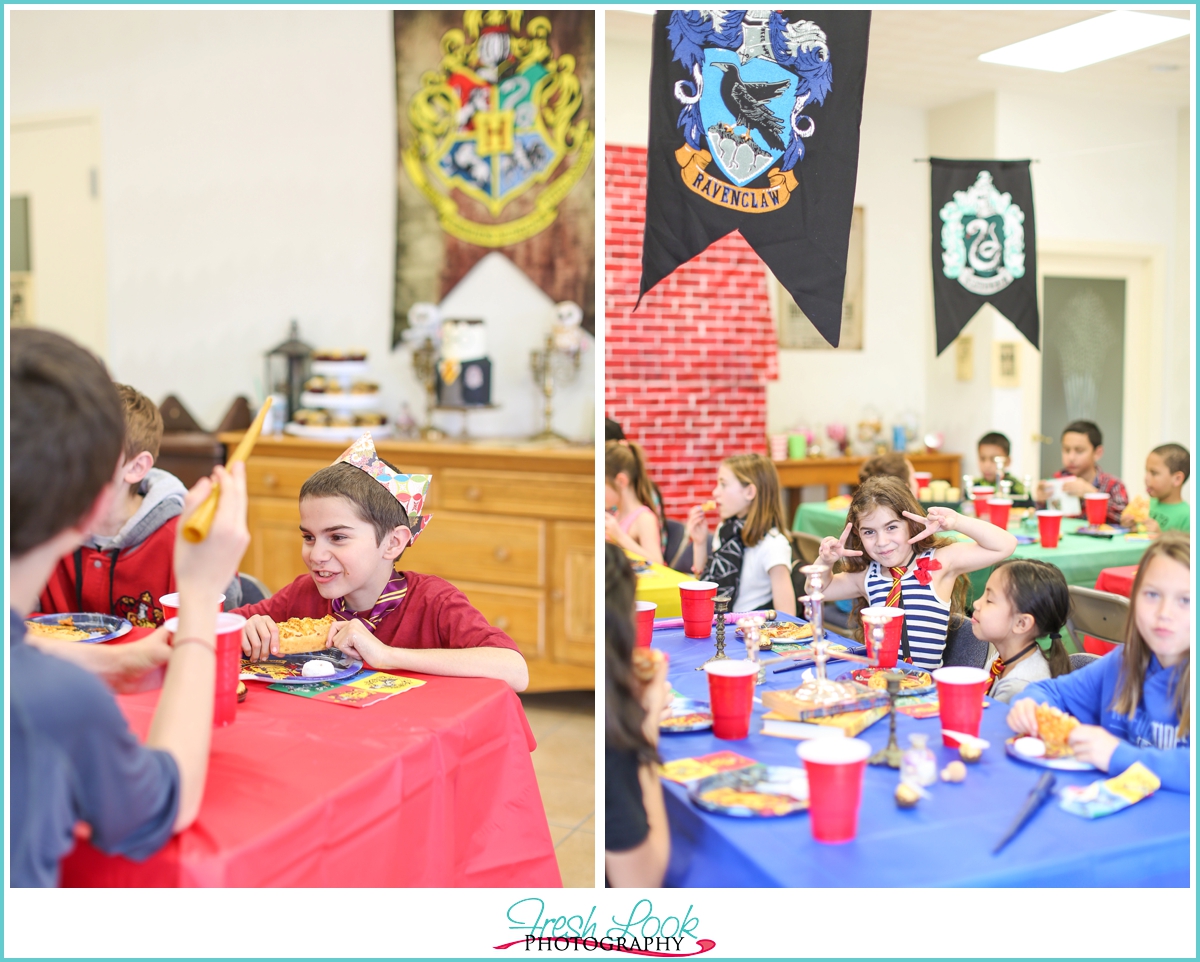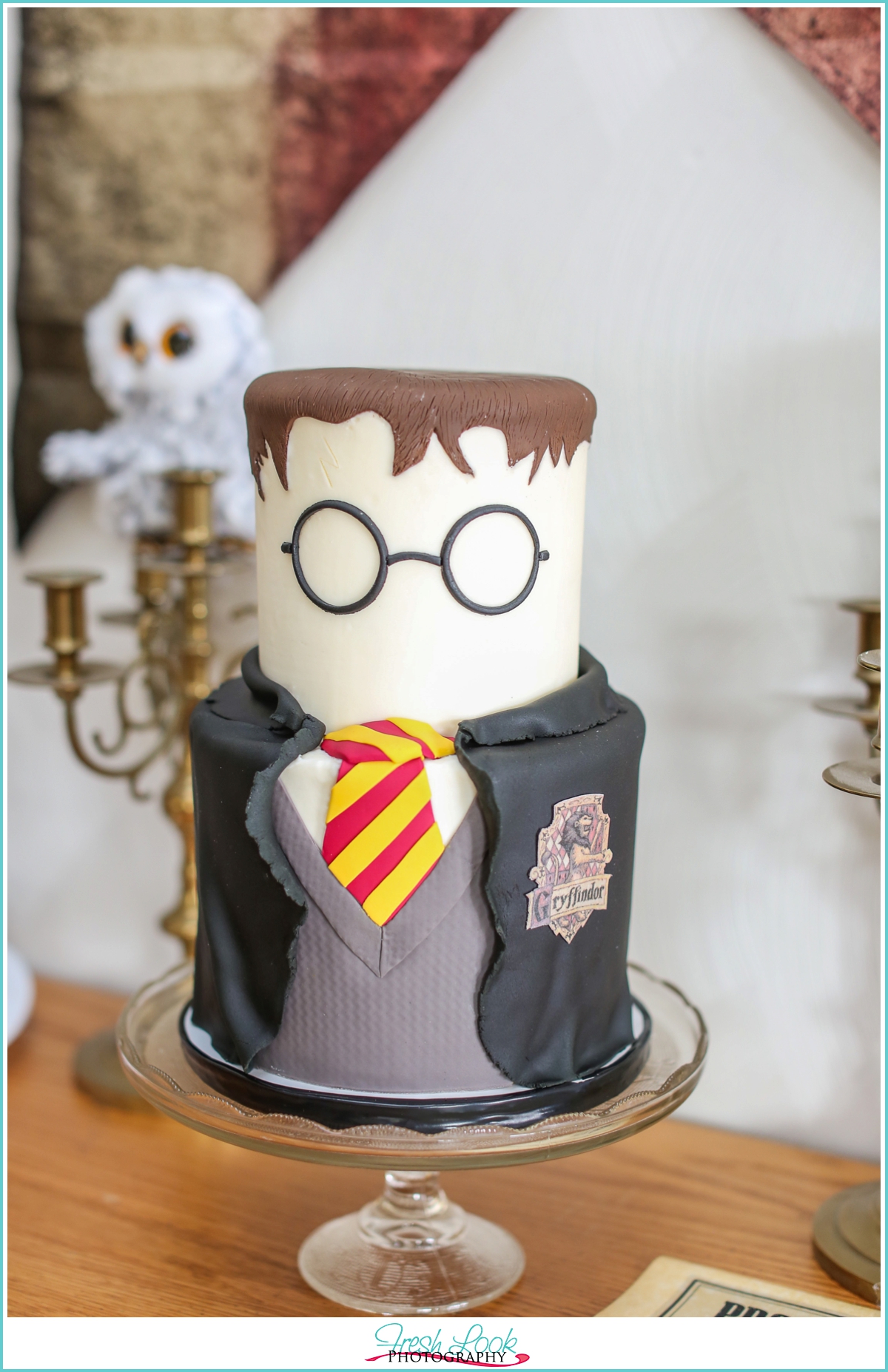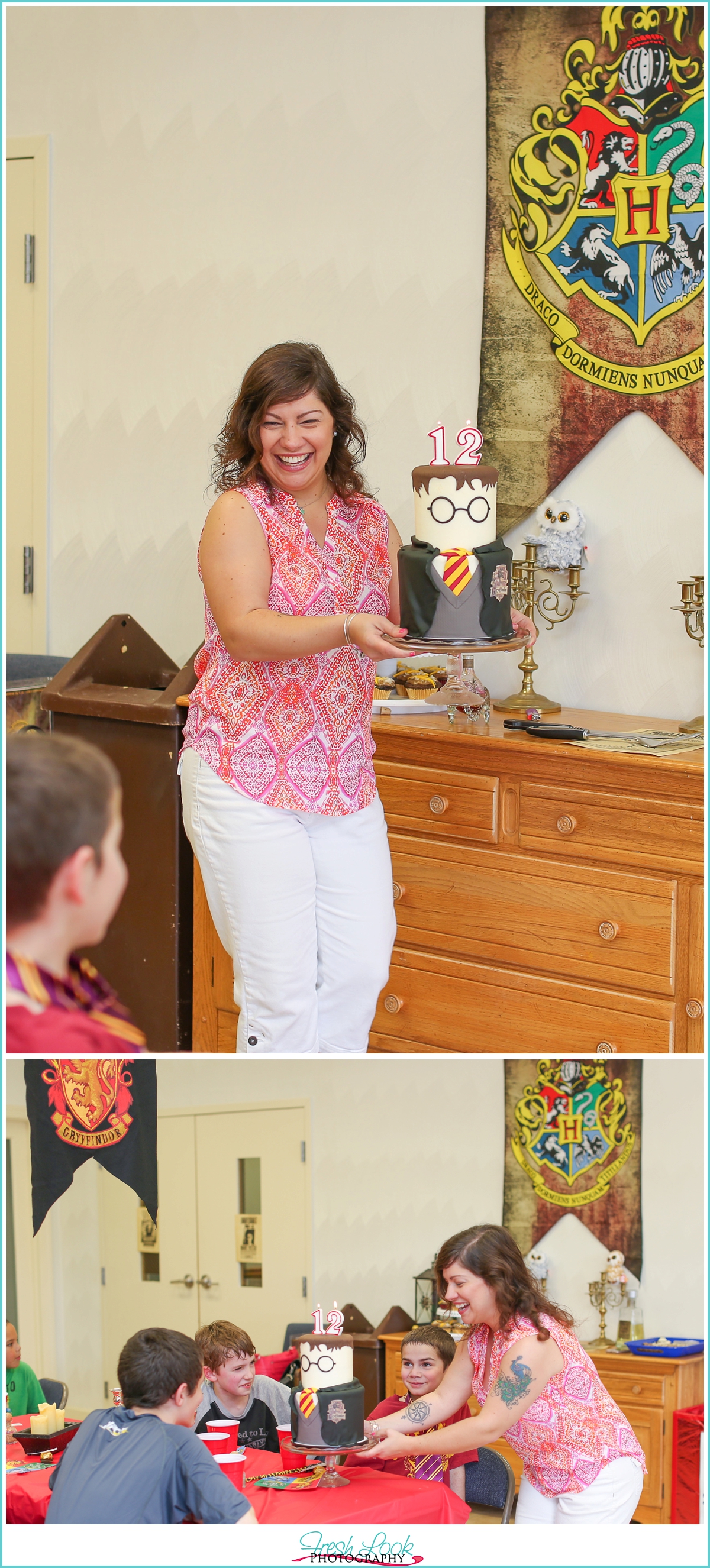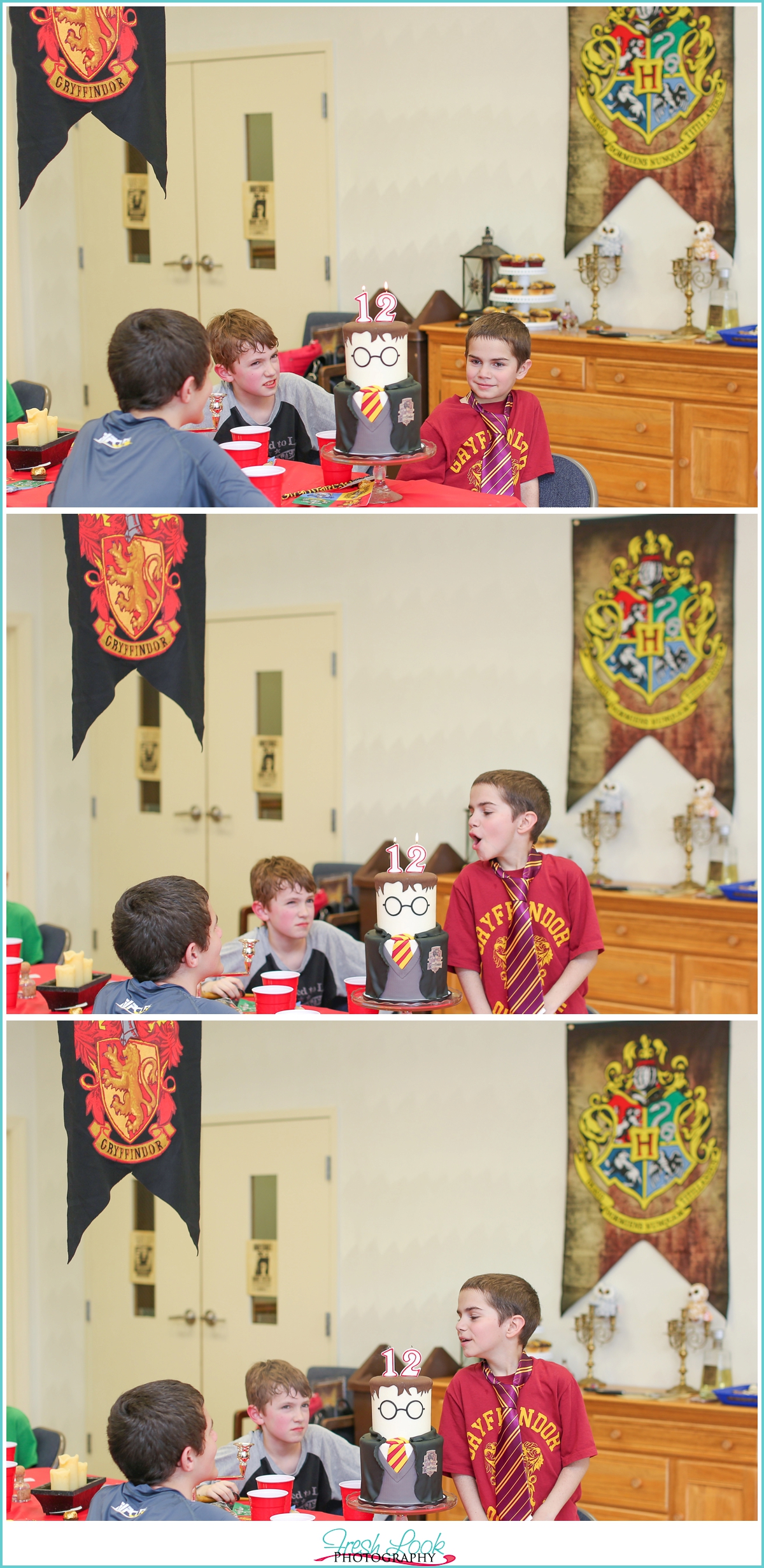 Thank you to everyone who came out and made this party for Wesley such a fun time! We had so much fun spending time with everyone and I know this will be something that he will always remember! Thank you especially to everyone who helped bring this birthday party to life! Many hands make light work, and we couldn't have decorated and gotten everything set up without the help of our family!
Best quote of the day goes to my mom, who said "well if the photography thing doesn't end up working out, you could always go into party planning because you did a-ma-zing!" Thanks for the compliment mom, but I think I'll stick with staying behind the lens 😉
If you want to see more of the awesomeness we created, check out this purple and teal tropical inspired wedding, or our butterfly themed baby shower, or even the gorgeous barn wedding we did in Maryland!
VENDORS: Venue – New Creation Community | Planner – Fresh Look Photography | Cake Artist – Whipped Up By Mimi | Tableware, Candy – Party City | Wands – Oriental Trading | Posters/Banners – Amazon.com