Happy birthday to us! Break out the champagne, cue the confetti and break into song, because it's time to celebrate the fact that Fresh Look Photography has officially been in business since March 28th 2009. Wow! It seems crazy to think about all that's happened since we shot our first wedding for Amy and Kody all those years ago!
Happy Birthday to Us!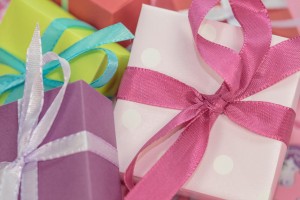 The last 8 years have been pretty amazing, here are just a few highlights to look back on:
Went from being a part time photog to legit "this-is-my-real-job" photographer in 2012.
Organized/Coordinated quite a few styled weddings both here and in other states (can't wait to do another one!)
Gotten picky – we have the luxury of choosing only the most amazing clients to work with, and we currently only take on 17 weddings each year so that each of our couples has the BEST experience possible!
Brought on a permanent second shooter – aka my handsome hubby Eric! It has been such a game changer to have Eric with me, not only in regards to producing work for our clients, but it is so much fun to have the man I love most with me, pushing me towards our goals and dreams!
Moved into a new house with a dedicated office and client area (this has been life changing!)
Done so much travelling with the business: Jamaica, Costa Rica, Spain, all over the United States (Charleston was still one of my favorites!)
You can learn more about how we got started in this blog post, but I want to point out that it doesn't really matter where you start.
What matters is that you keep going, that you keep trying, that you keep hustling… because no one else is going to do it for you.
Thank you SO MUCH to all the amazing families and couples who have trusted us with your most precious memories!
Thank you for allowing Eric and I to support our little family of five by hiring us to come and photograph for you!
Thank you for allowing me to chase this dream and find something that brings joy to my heart!
WANT MORE AWESOMENESS For PHOTOGRAPHERS
FREE?