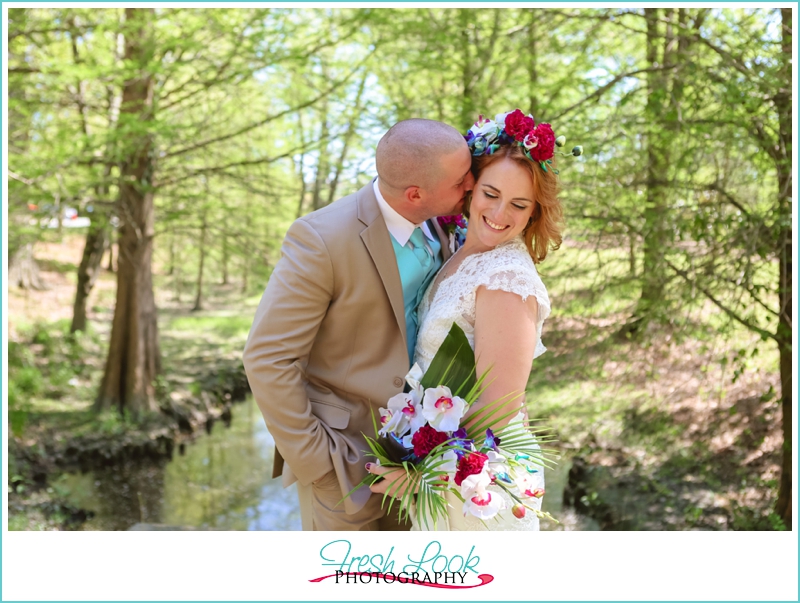 Last fall (almost a full year ago!), I was sitting at my computer brainstorming upcoming classes/workshops that I wanted to teach at Virginia MOCA. There were certain ones that I knew I would do (like the stylized wedding), but my question was how to make it unique! I wanted to do something different, and thought that since we live in a coastal town, it might be fun to put a Hawaiian twist on it! Thus, the Aloha Forever stylized wedding workshop was born!
I love this shot of the guys waiting for the bride to finish getting ready! I feel like it so accurately represents the man's job not only at the wedding, but for the rest of his life: that he will be waiting on a woman 😉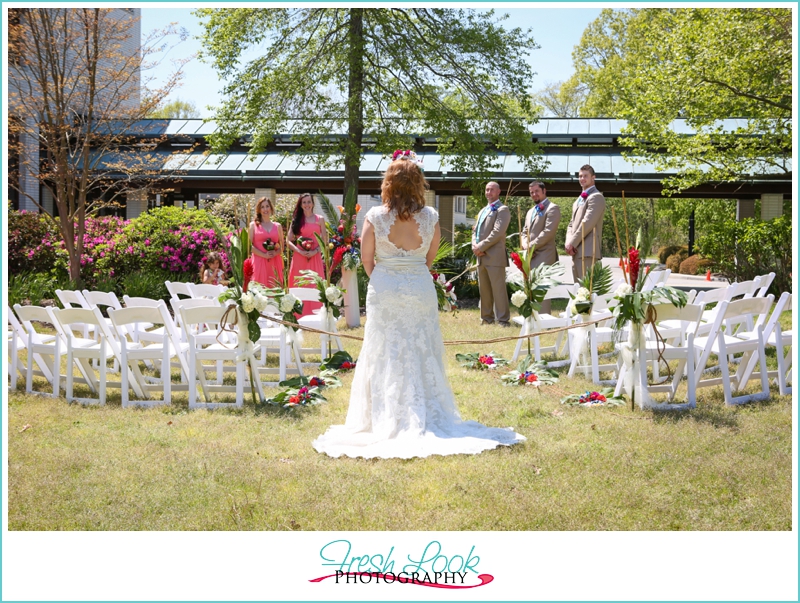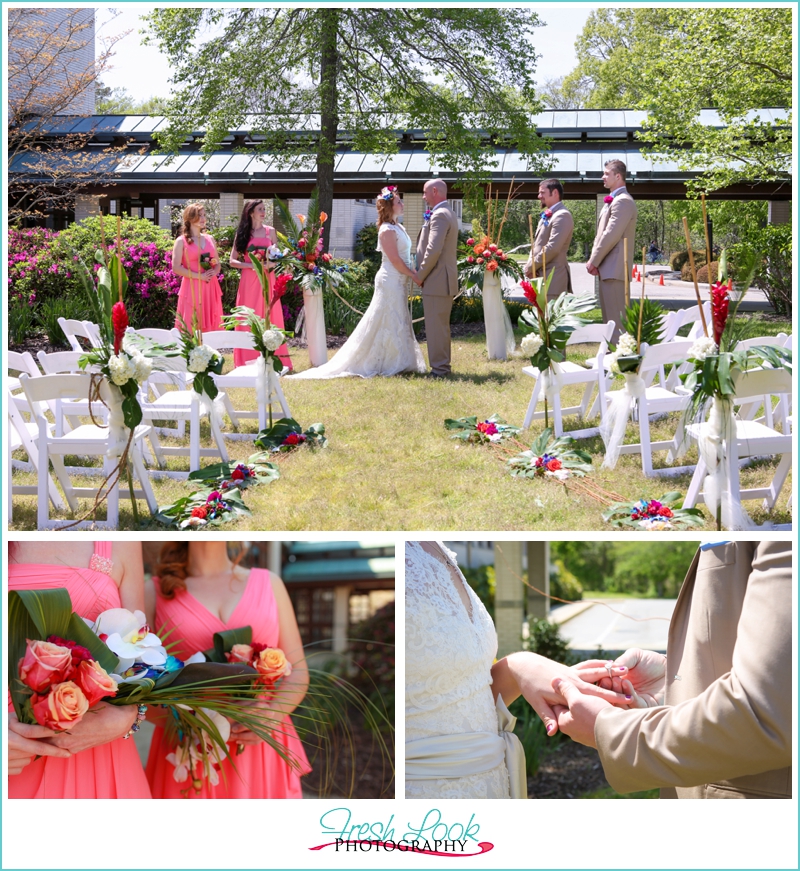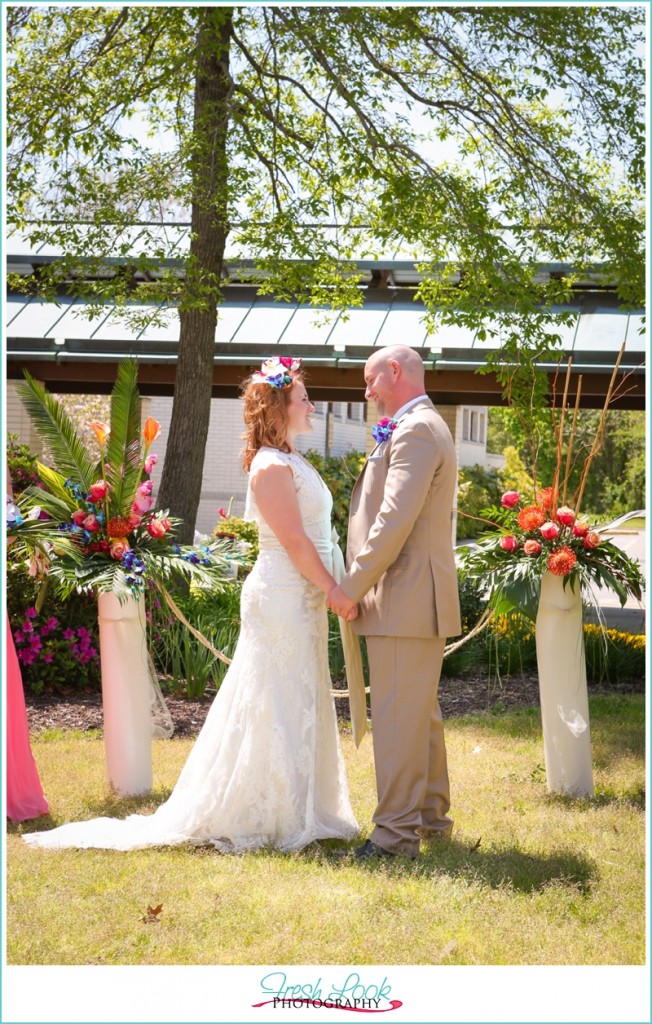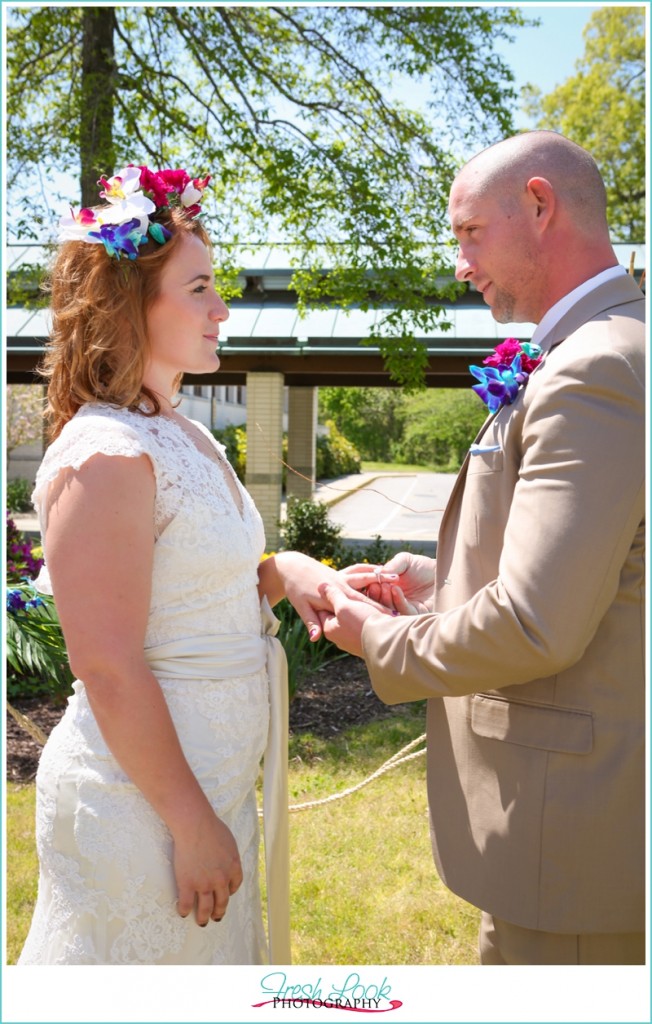 Even though this Aloha Forever wedding workshop happened at the beginning of wedding season earlier this year, it has definitely been a favorite when it comes to stylized wedding workshops that I've taught. Now whether that's because the Aloha spirit is so close to my heart or not… I'll never tell! But I had a great time working with some fabulous vendors to bring the idea of the aloha spirit alive here in Virginia Beach.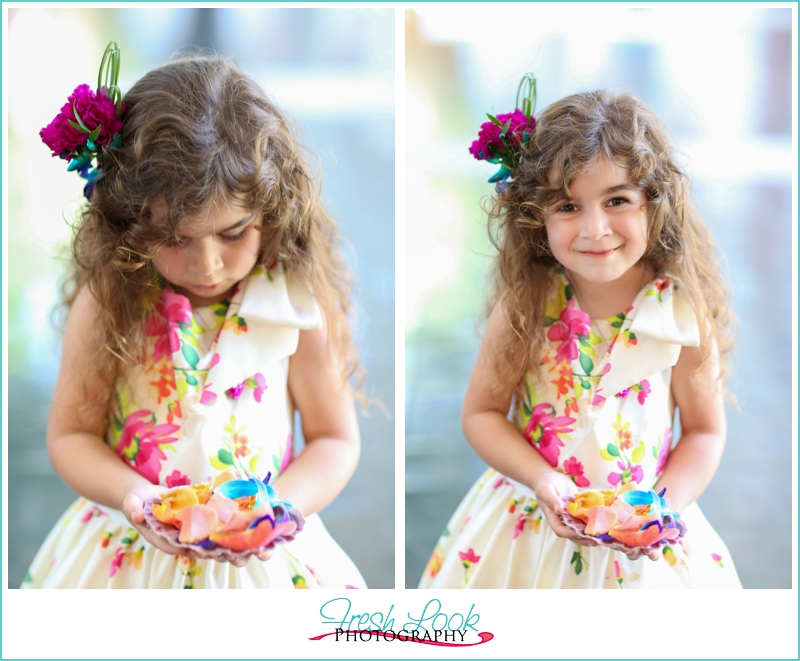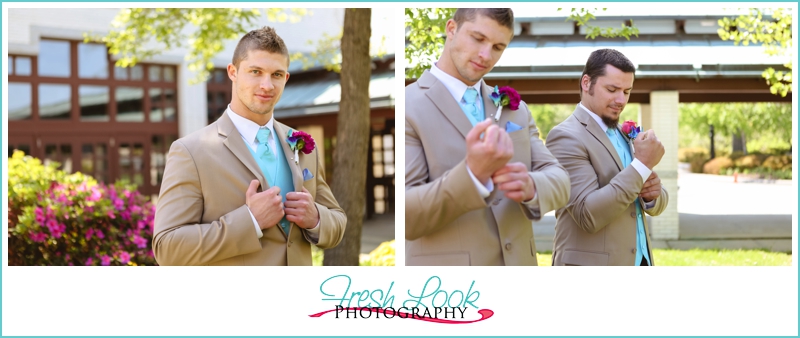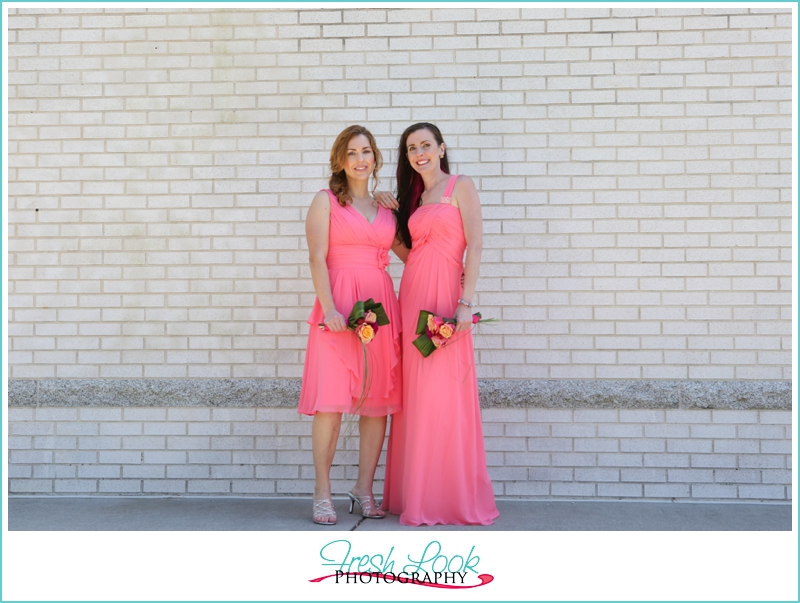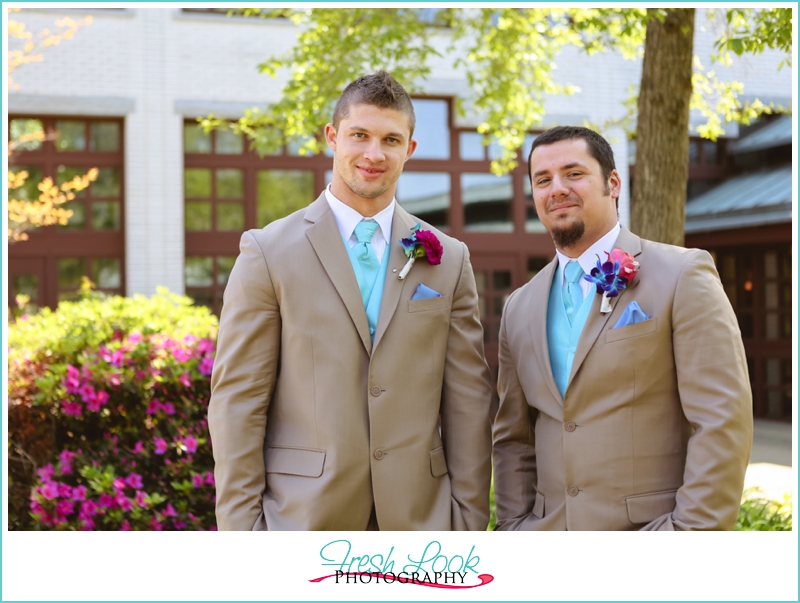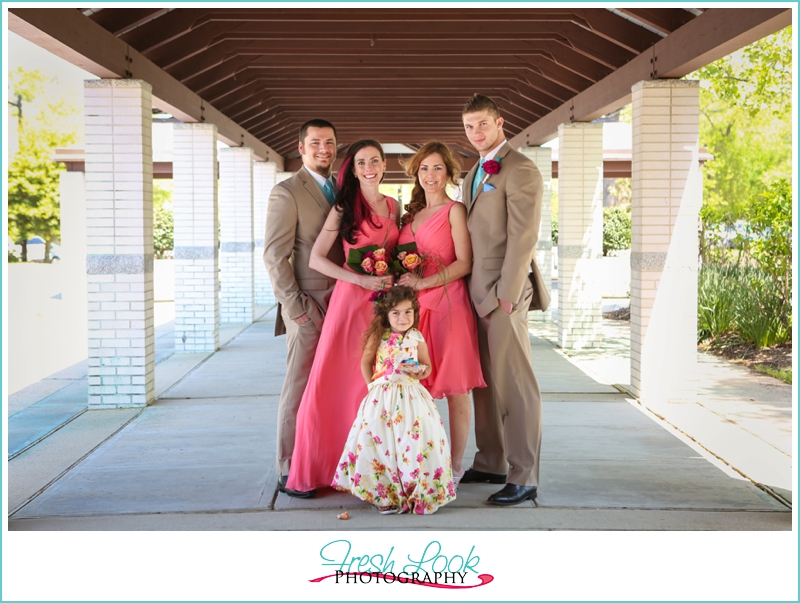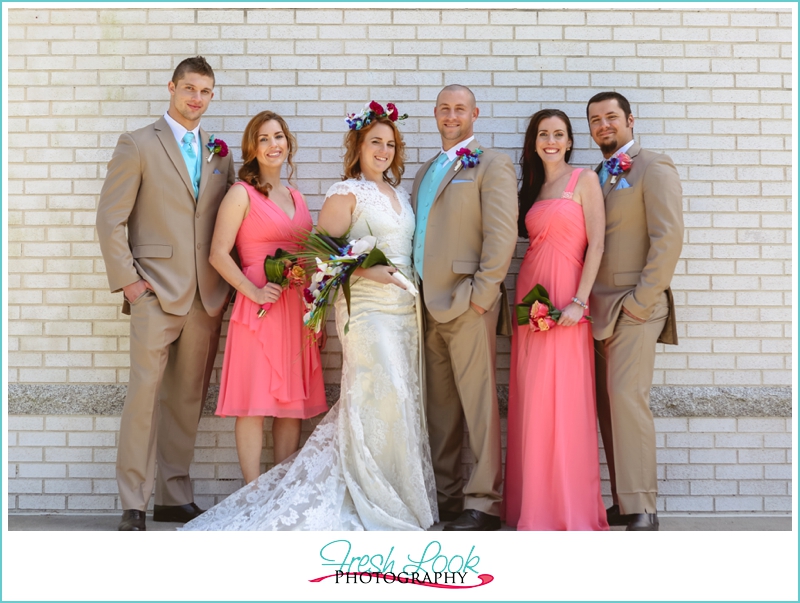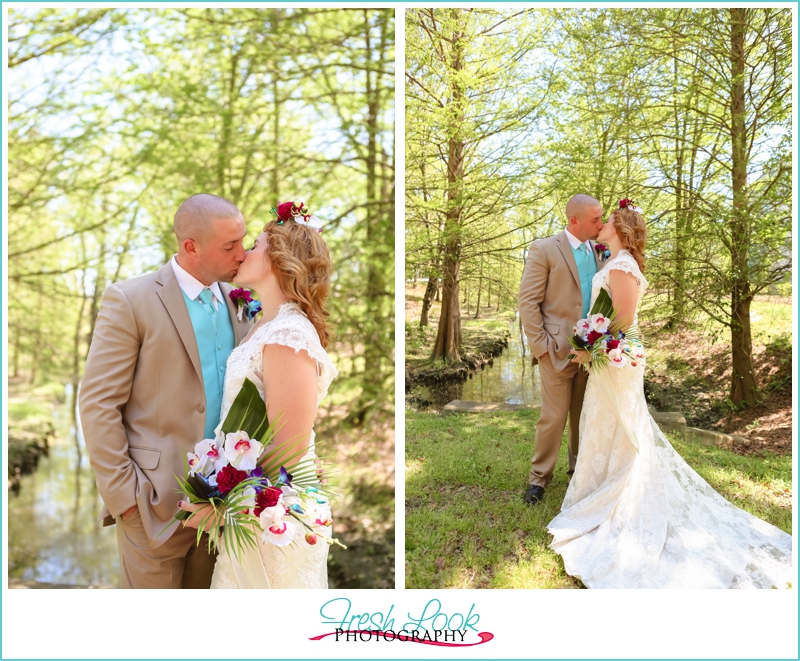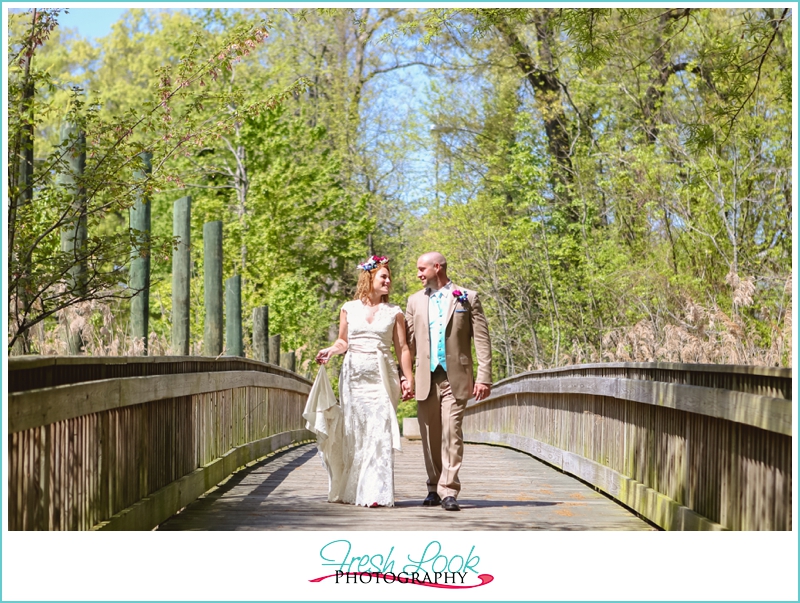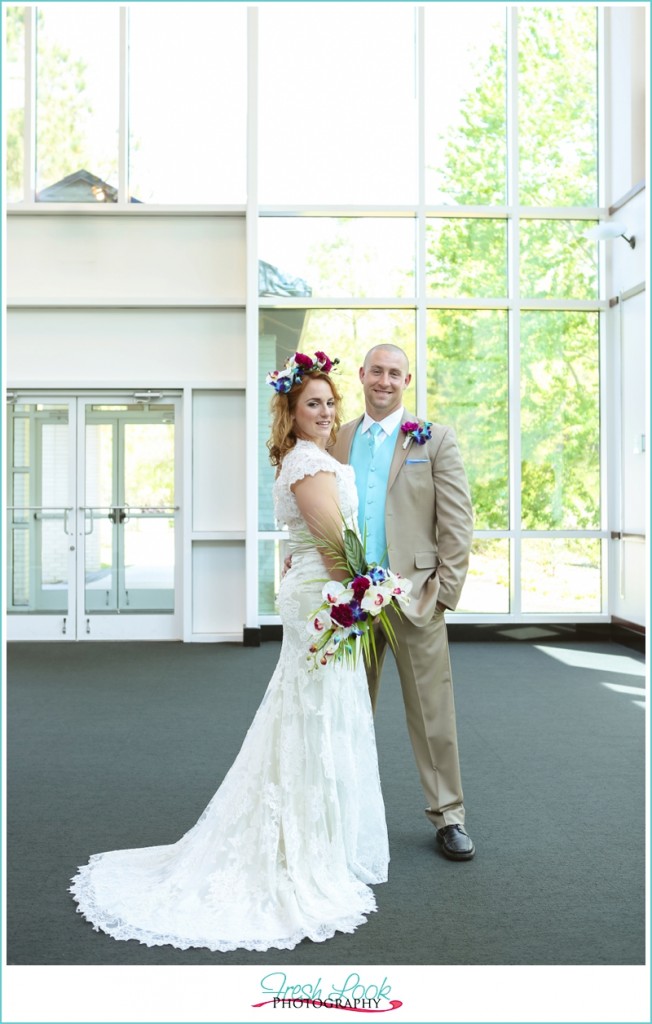 I was SO in love with this gorgeous gown from Maya Couture!!!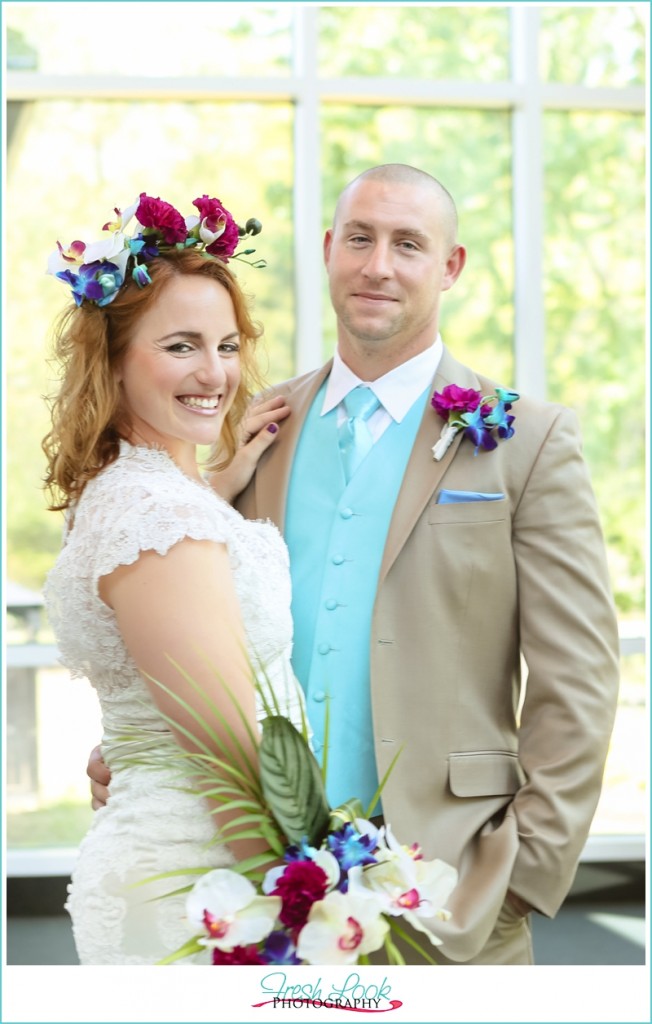 The reception space was absolutely amazing, and between all the bright colors, big tropical leaves, and lighthearted, aloha spirit; it definitely felt like we were back in Hawaii!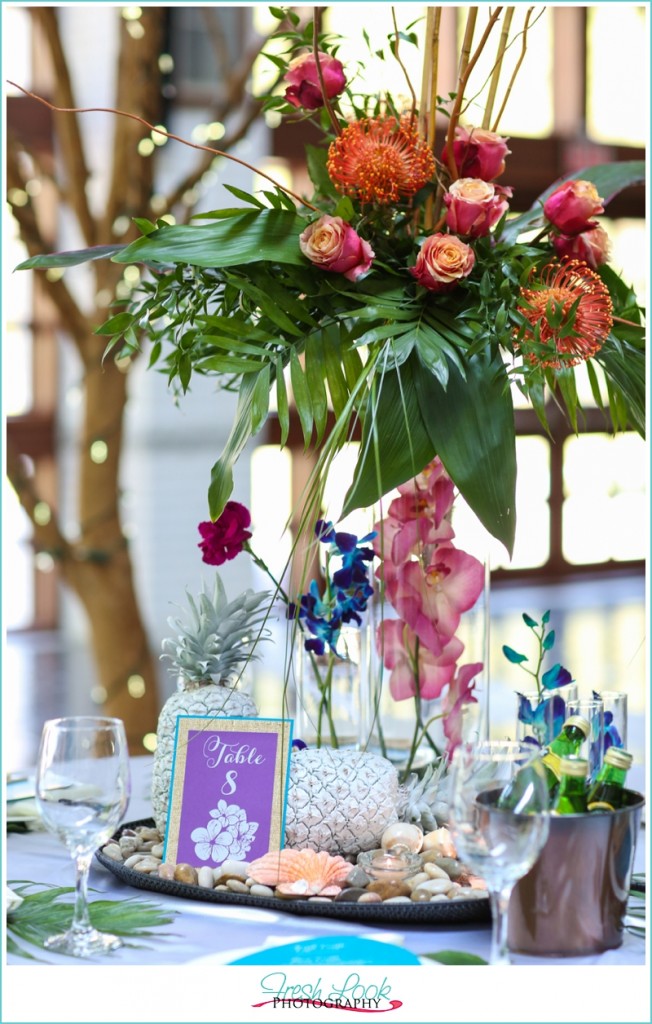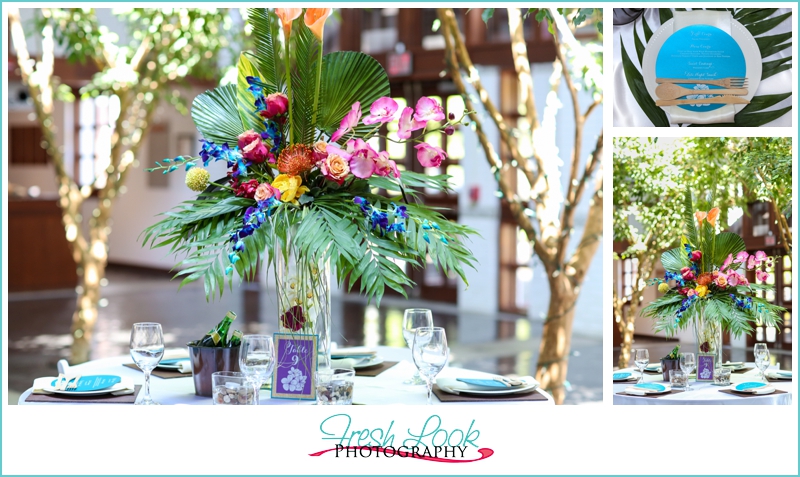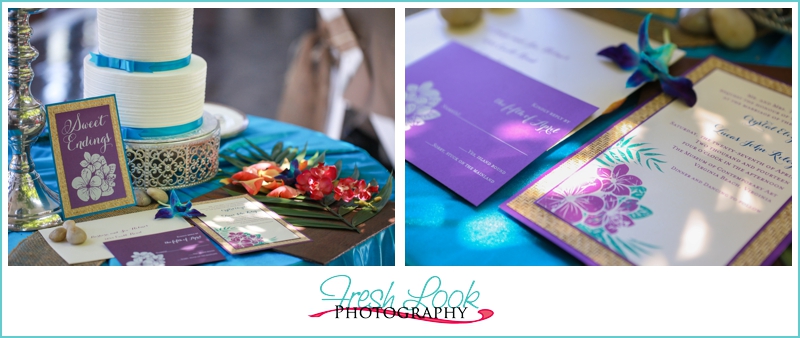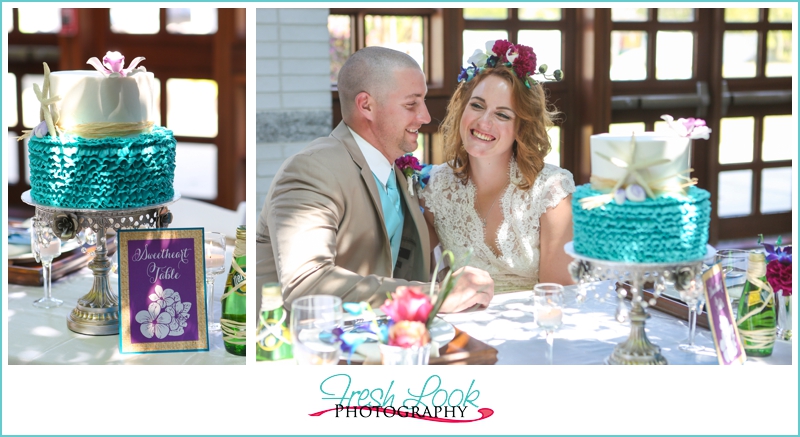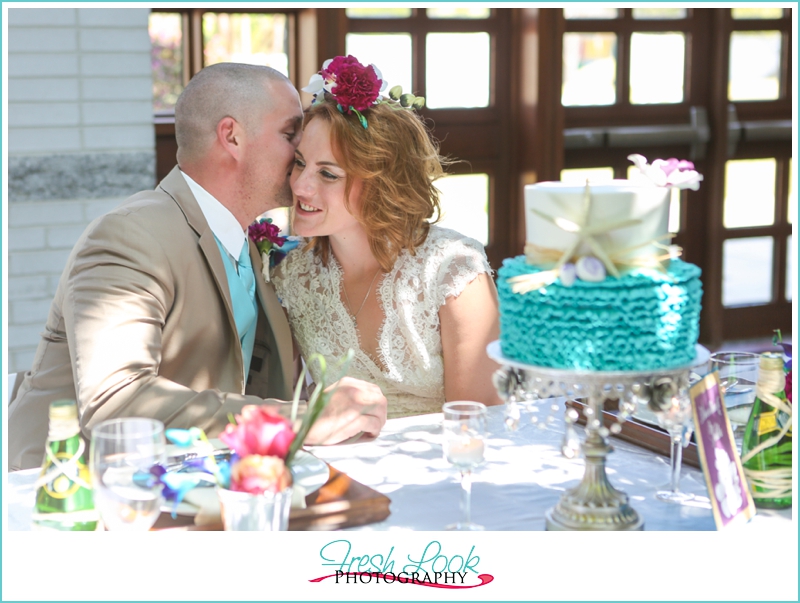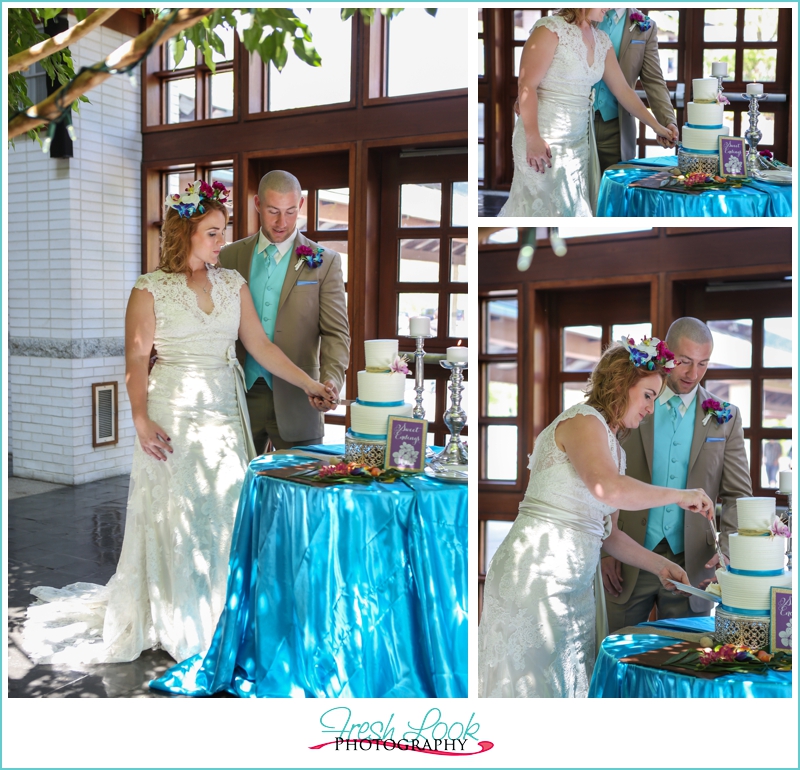 Aloha Forever Wedding Workshop Vendors
None of this would have been possible without a team of fabulous vendors behind me:
Venue: Virginia MOCA

Instructor, Event Organizer, Photographer: Judith Chauvette,Fresh Look Photography

Wedding Planner / Event Designer: Carla Walker, Touche' Weddings & Events (VA Wedding Planner)

Florist/Linens: Tanya Seay Frazier, Graceful Designs

Cake Artist: Cakes by Crystal

Stationery: RSVP Stationery in Virginia Beach

Female Attire – Maya Couture on Main: A Bridal Boutique

Male Attire – Miguel's Custom Clothiers

Hairstyling/ MUA: Krystal Lane, Your Beauty Your Location 

Models: 

Jules and Gabe, Bride and Groom 
Stephanie Arcangelo & Jen Burnett, Bridesmaids
Luke Arcangelo & Vasile Raicu, Groomsmen, Red Star Modeling Agency