Visiting Charleston SC has been on my to-do list for quite a while now. I am in LOVE with the old world feel, the beautiful colored houses, and the southern charm that this city exudes. Last month we got the opportunity to do a wedding for Curt and Rebecca, so Eric and I decided to extend the trip by a day and spend some time in this amazing city. While we were there, we had the awesome opportunity to photograph a romantic Charleston anniversary session for Ashley and Brandon, who just celebrated their first year as a married couple! Can I just say that doing a session Charleston was everything I hoped it would be!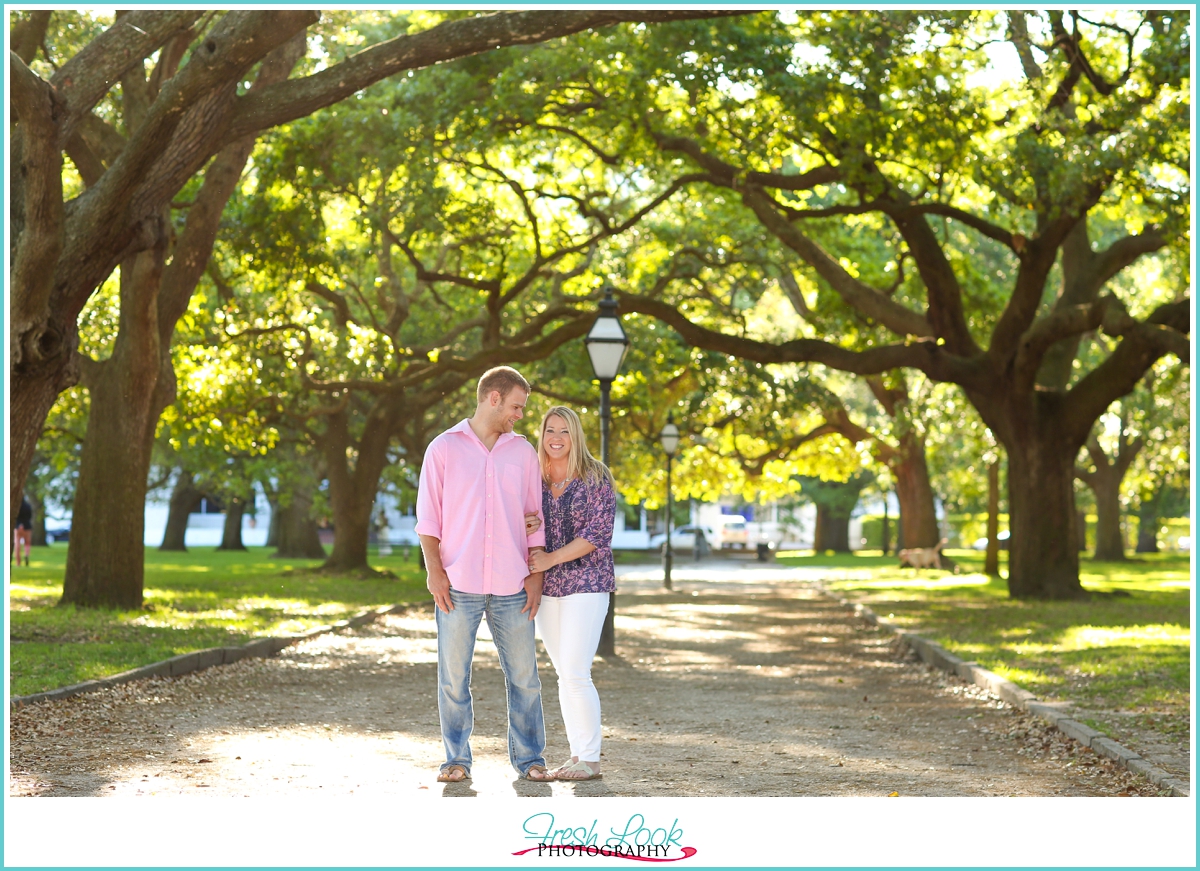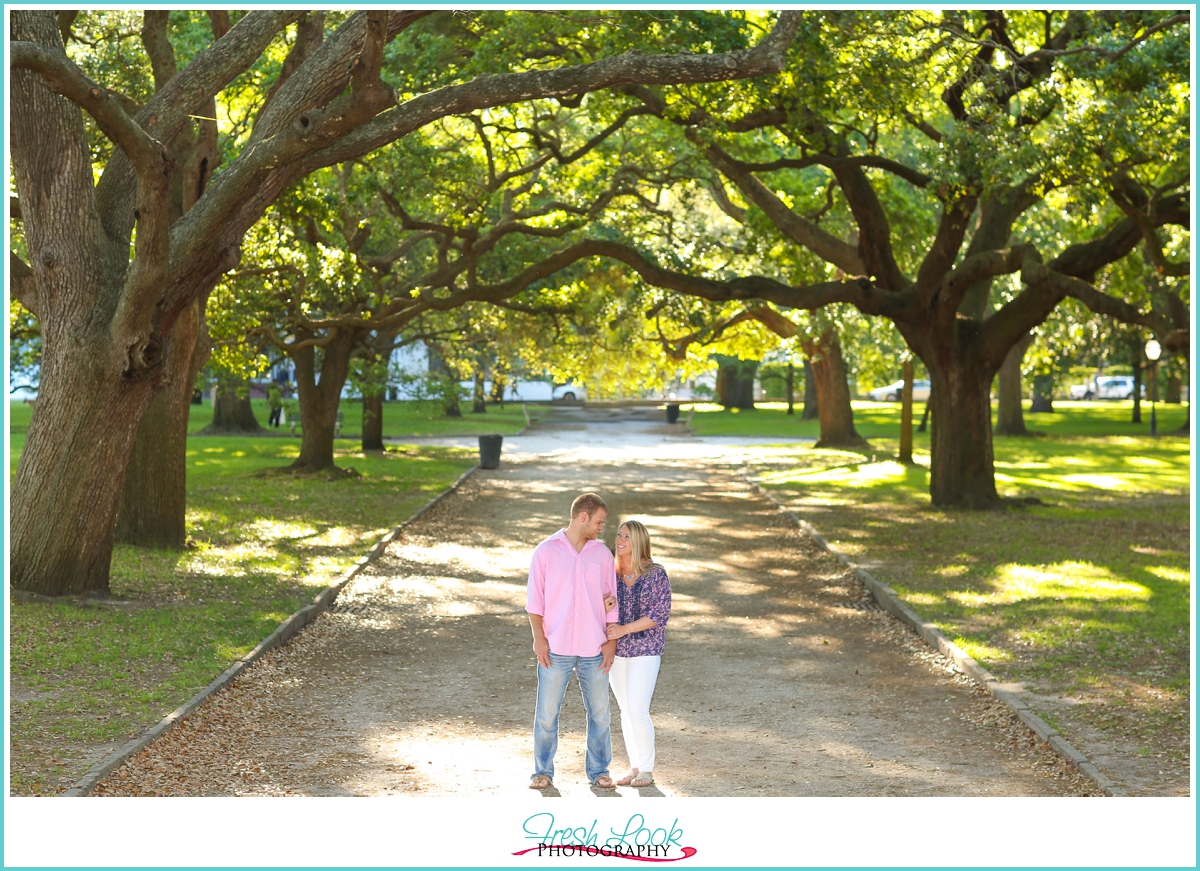 Romantic Charleston Anniversary Session
Here's the couple's love story from Ashley:
Ashley & Brandon met at Hams Restaurant in Burlington, NC. Two of their friends got them both to come out on short notice when neither of them wanted to go out. Secretly, they were trying to play matchmaker and thought they should meet.
They started talking on the phone after the first time they met and saw each other a couple of times with mutual friends. After Ashley moved home from college, Brandon got the nerve to ask her out on their first date. Brandon borrowed his parents Jeep and took her to Chili's and the bowling alley to play pool. There was not a quiet moment the entire night until Brandon made his move to kiss Ashley.
Soon after, they started "officially dating" and were inseparable. They decided to take their first big vacation on a cruise to Saint Thomas and Saint Marteen in November of 2013. Ashley was searching for a local gemstone to buy as a souvenir while Brandon was secretly doing some searching of his own.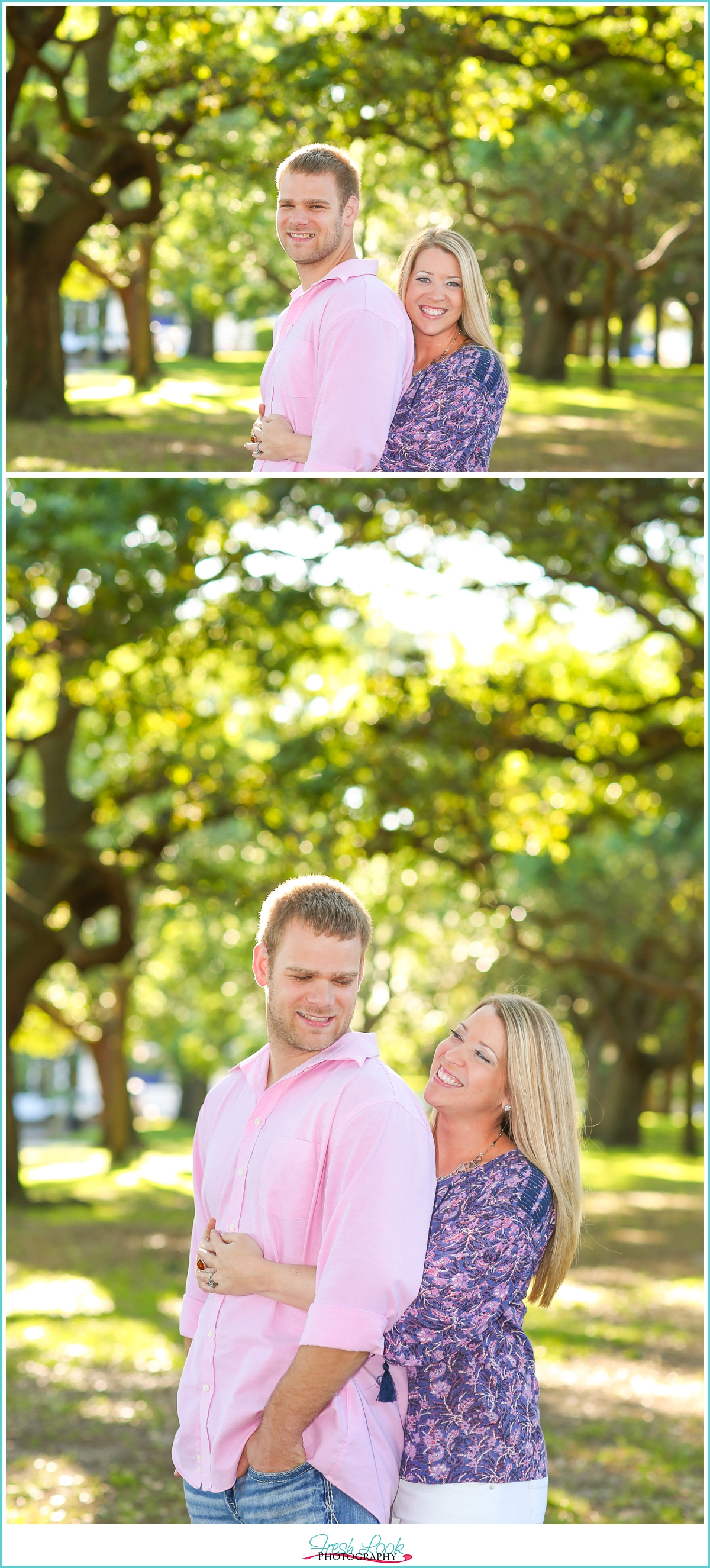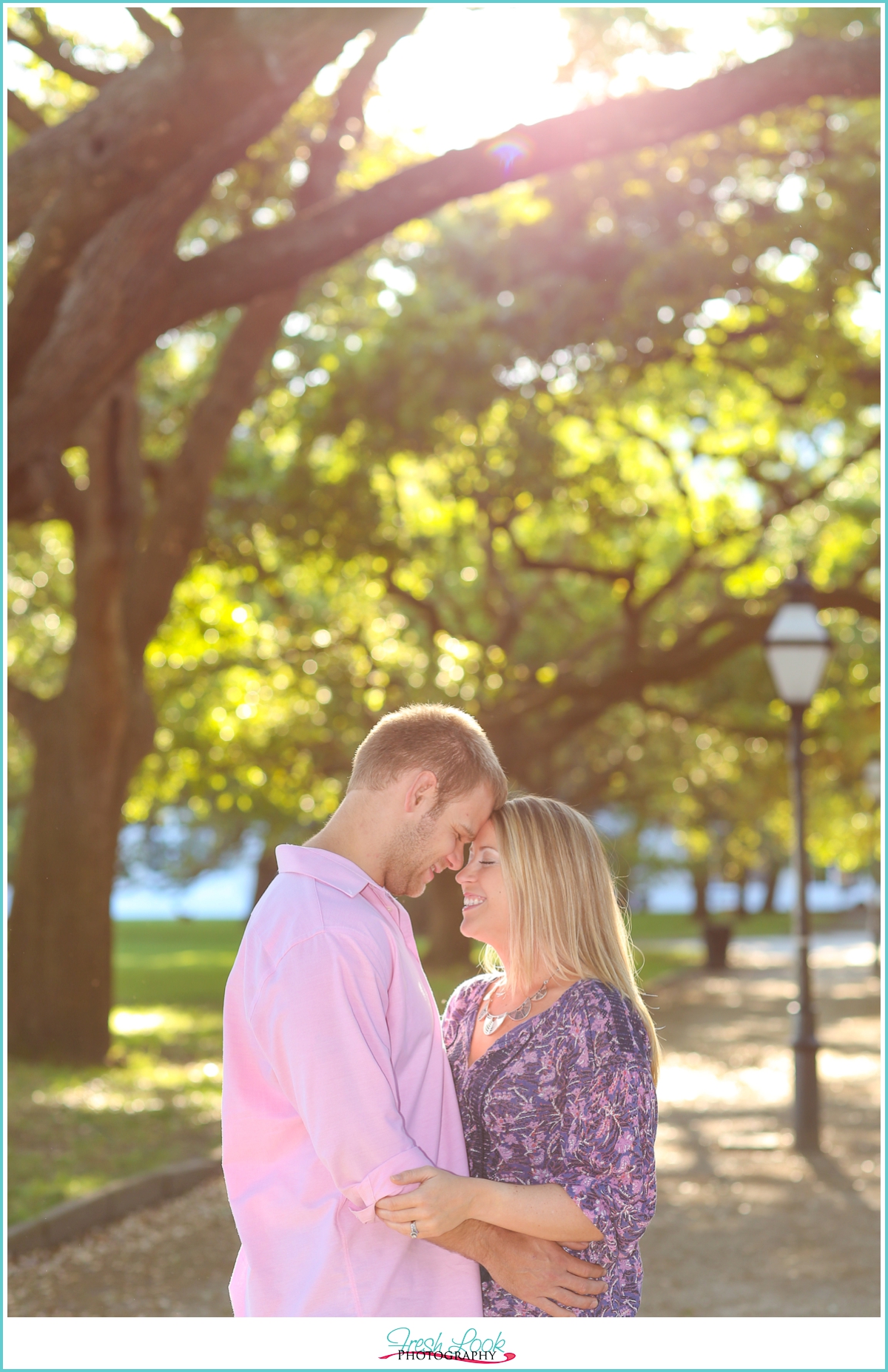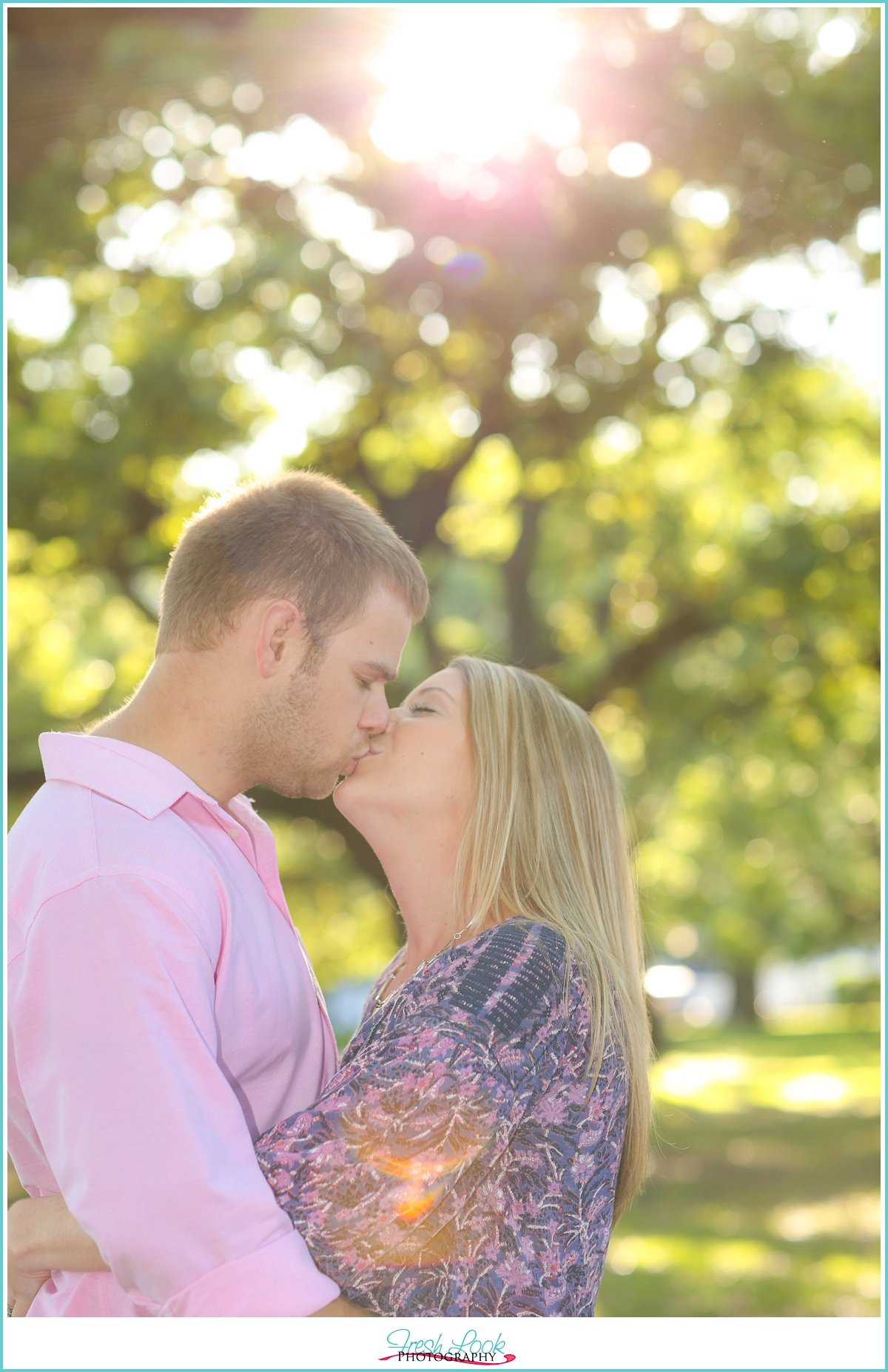 After looking at a few rings, Brandon decided on a loose stone and gorgeous diamond setting to buy for Ashley. He asked the jeweler to size the ring and he would be back later to pick it up. Ashley had no clue any of this was happening. While sitting on the beach, Brandon told Ashley he was going to use the bathroom and get something to eat, but he was actually buying her engagement ring.
Brandon made the day so special for Ashley. She never thought he was good at surprises, but he completely blew her away. He planned for her and her friends to have a "girls day" and they went out for mani/pedis and to have drinks at happy hour. After that, he was secretly waiting for her at the botanical gardens where Ashley and her friends were taking pictures. Ashley was in such shock that he planned all of this out himself. After the proposal, both of their families and other close friends were waiting at a local restaurant to celebrate.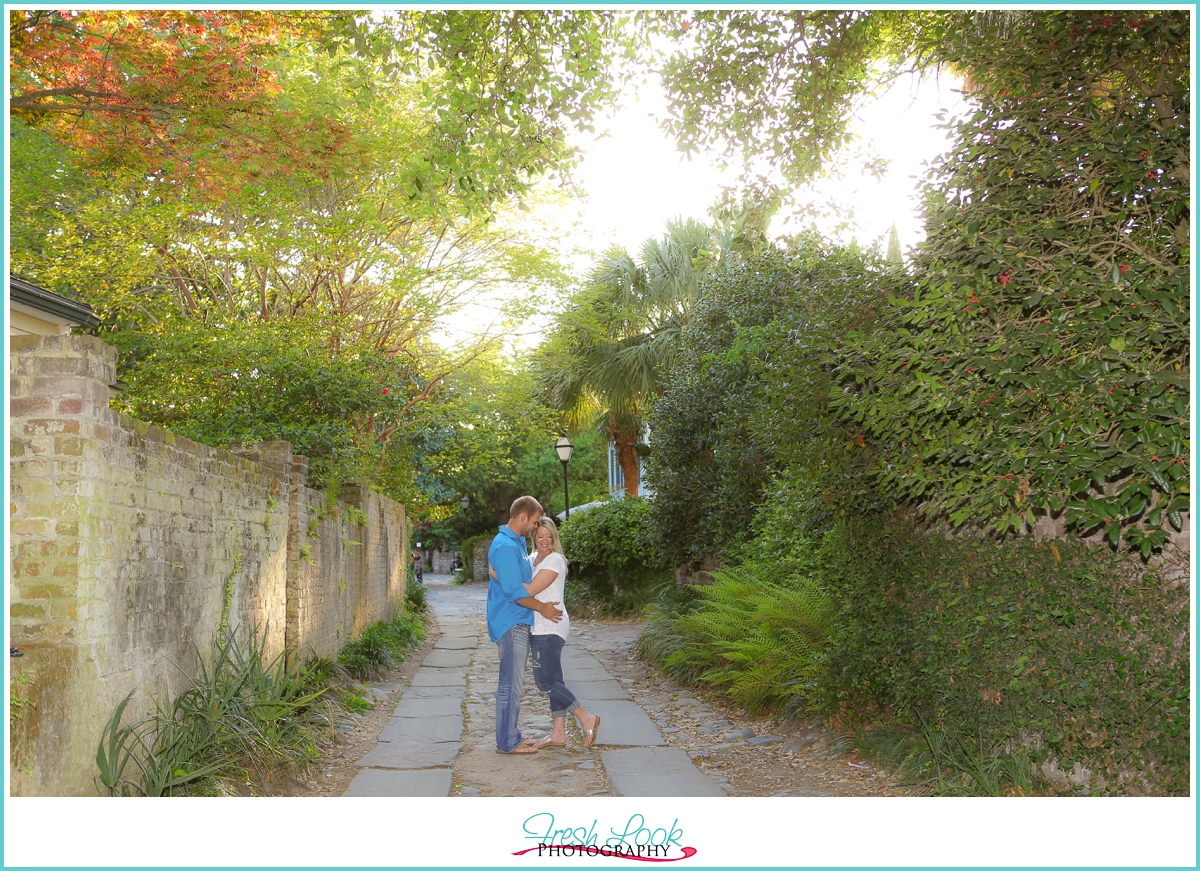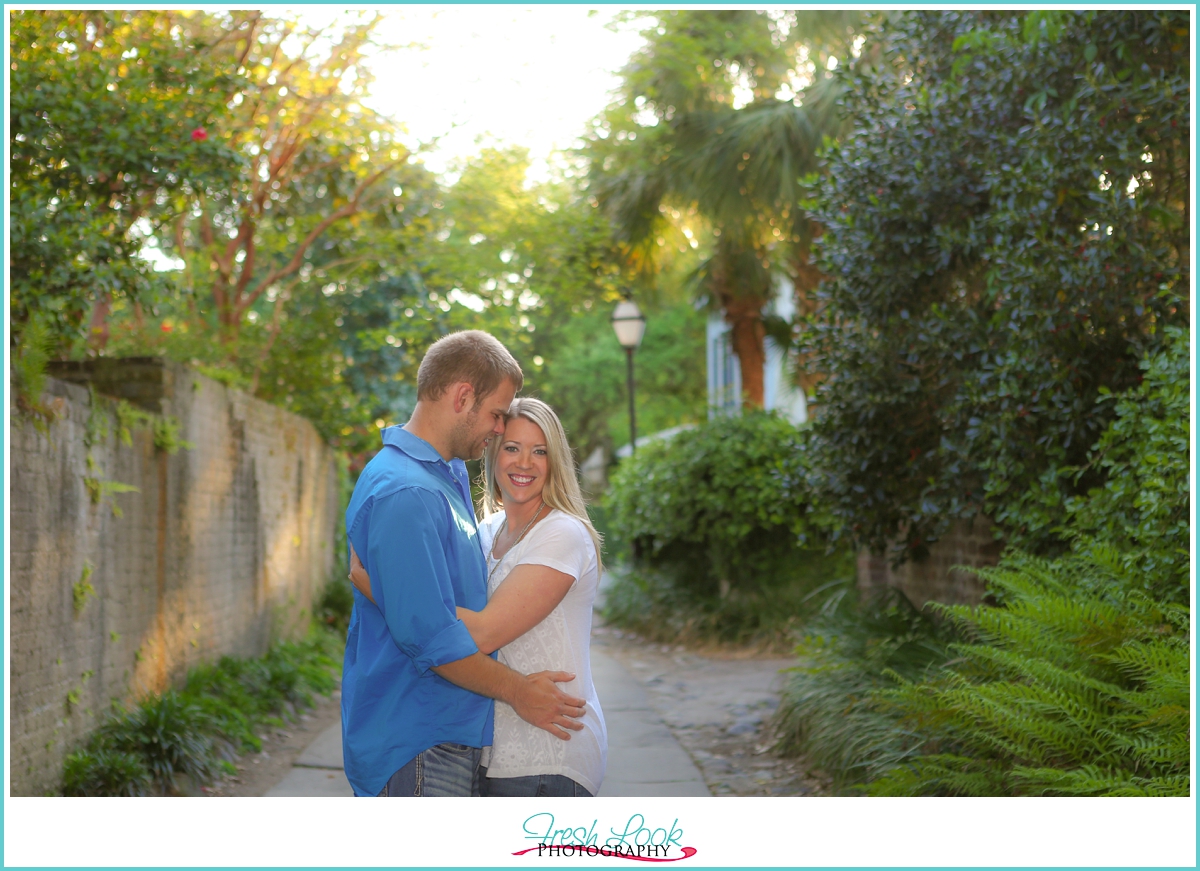 They decided to have their wedding in their favorite city, Charleston, SC. After coming to visit while doing wedding planning, they started throwing around the idea of moving there. Both of them have always dreamed of living at the beach and an opportunity came along where they were able to pick up and move. It came along quickly, but they knew if they didn't take this chance now, they might never get the opportunity again. They have since been living in this beautiful city and are loving every minute of it.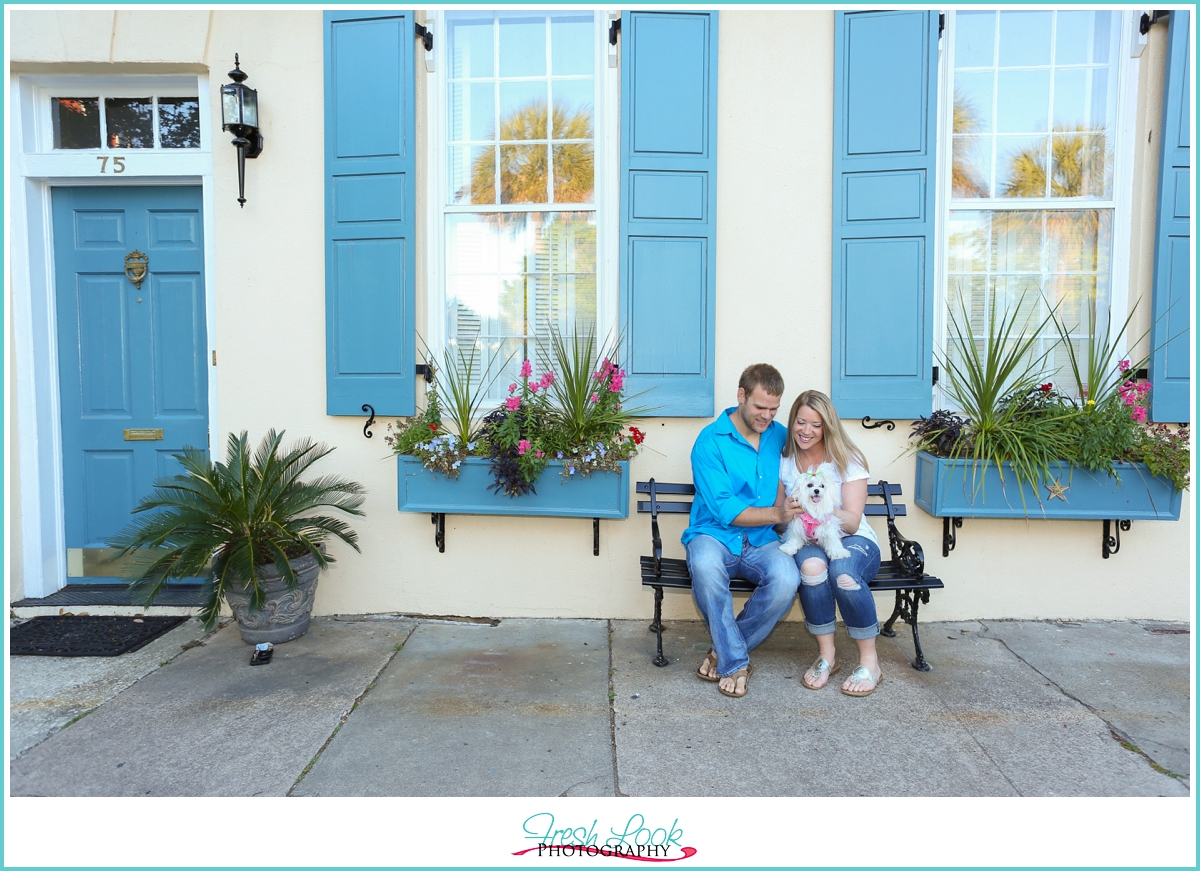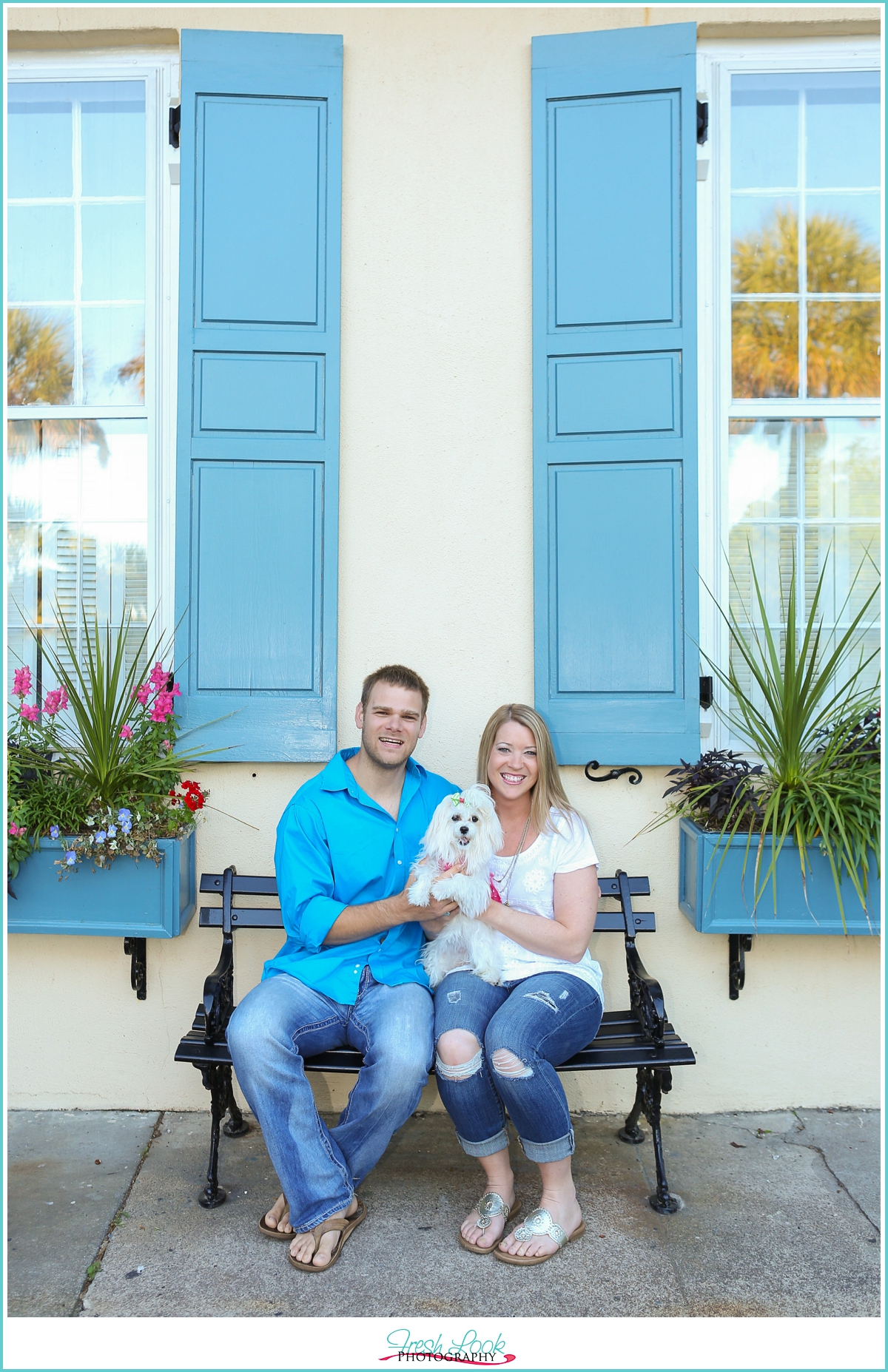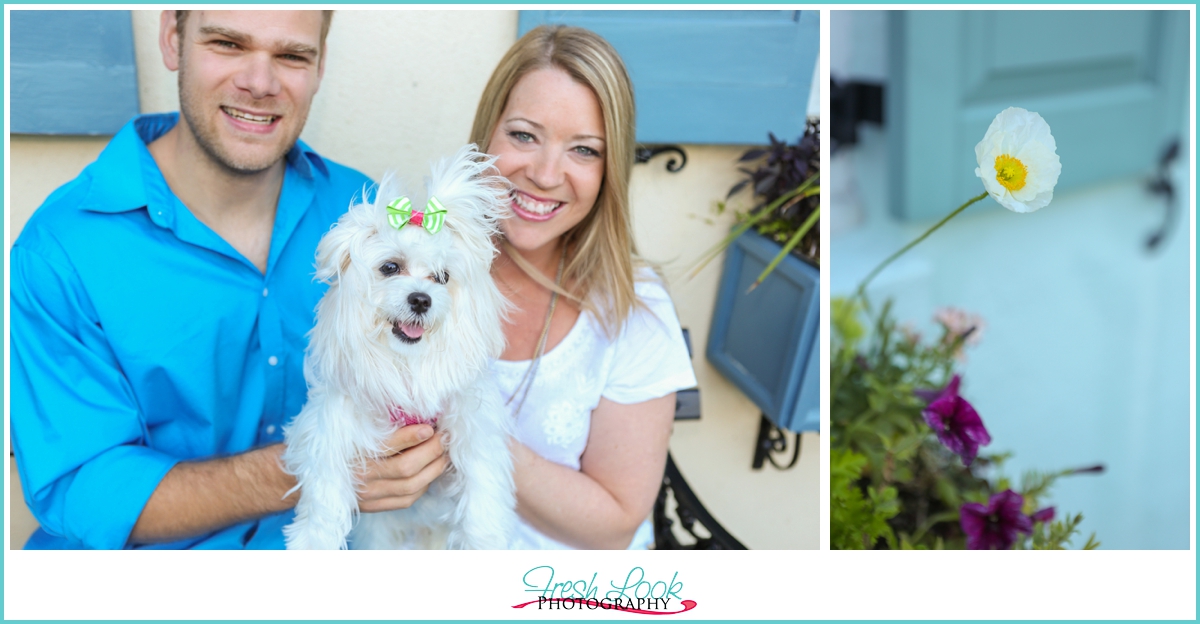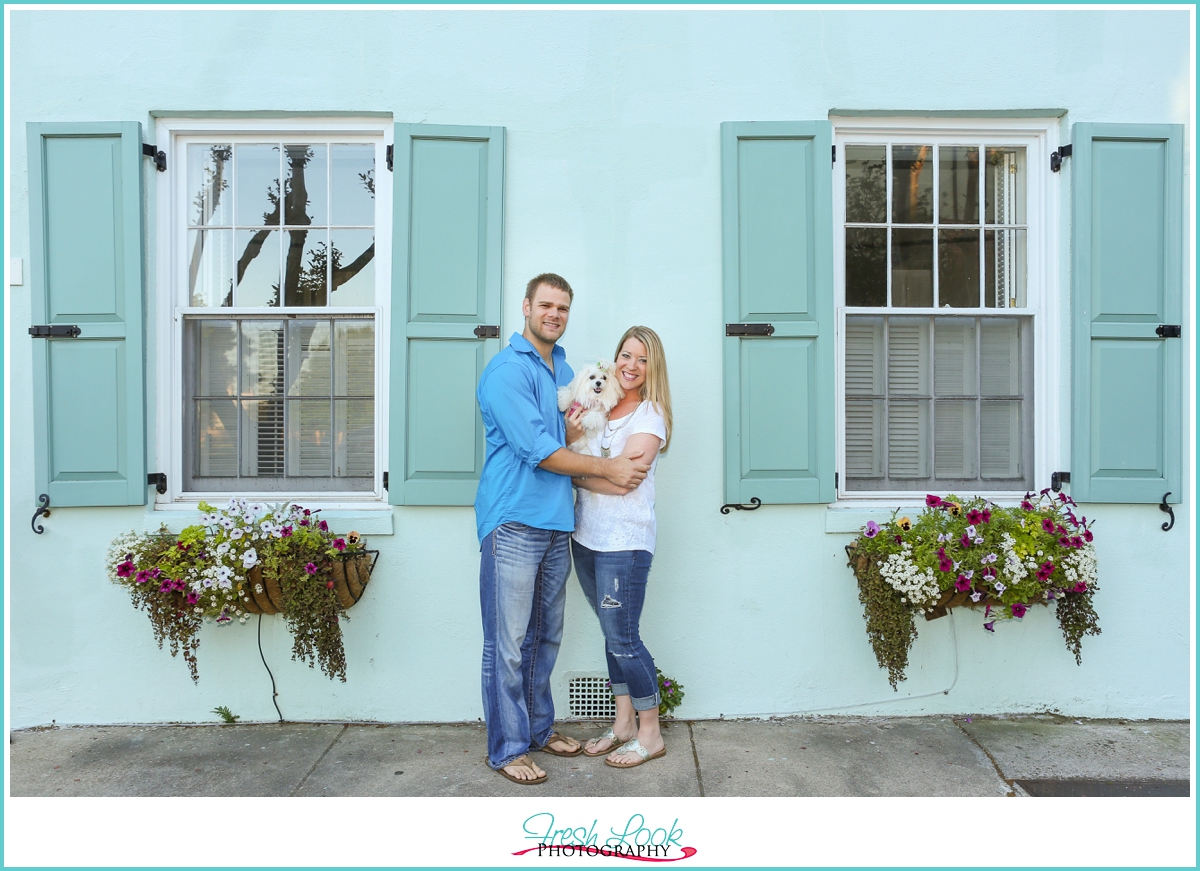 First Year of Marriage
Our first year of marriage has been great! We've been able to try a lot of new things living in a new city and have become a lot closer. Without having family here, we have had to rely on each other a lot more and it has made us so much stronger as a couple. We have definitely had some ups and downs but we are so happy to have started our new life in Charleston with the newest addition to our family, Lucy Hargrove (our sweet fur baby).