This glitz and glamour wedding is sure to put a sparkle in your eye! From all the bling on Anna's gorgeous dress to the glitter on the wedding cake – there is plenty to love during this romantic day! I've actually known Anna for a while (we attended the same church a few years ago), but it wasn't until recently that we were able to reconnect. Late last year, Anna and Greg and I headed out to do a romantic engagement shoot, and from there we all hit it off and they made the decision to have us do their wedding. Hooray!!!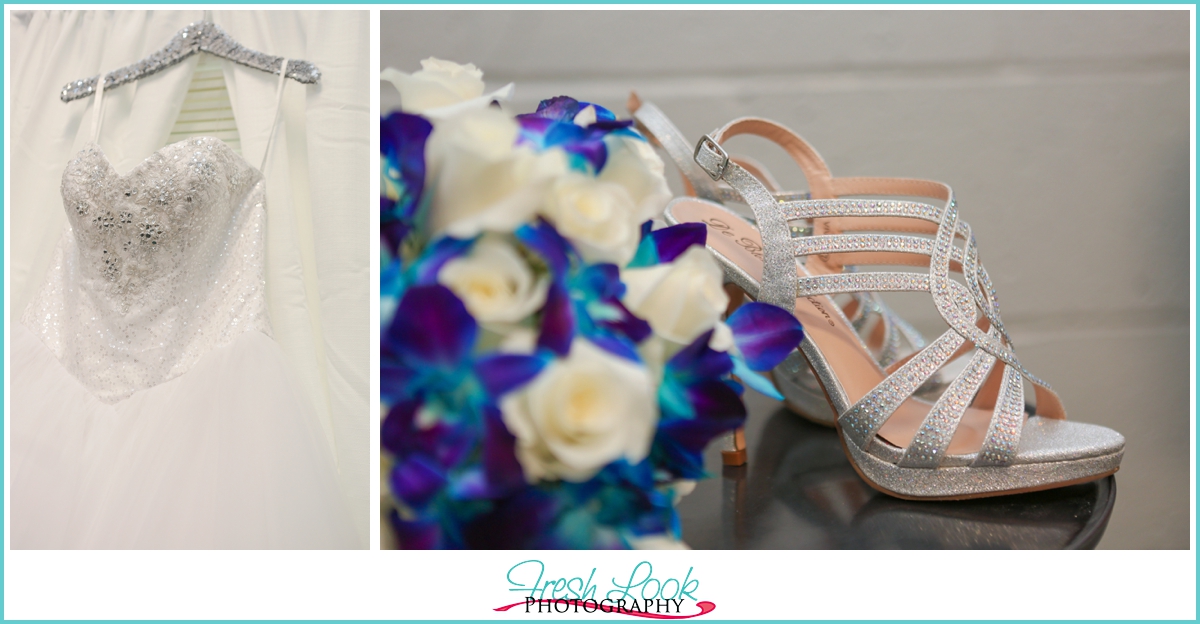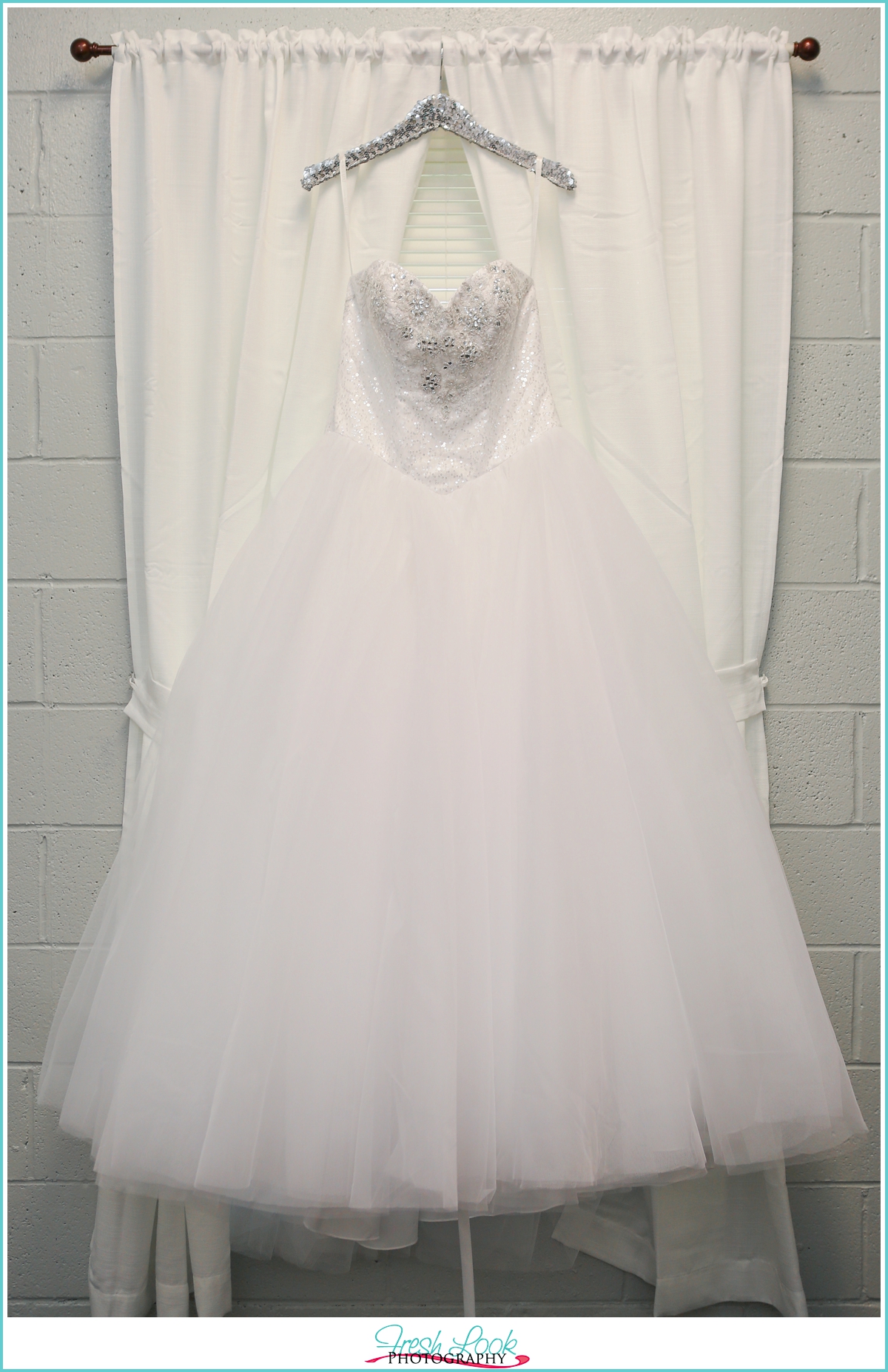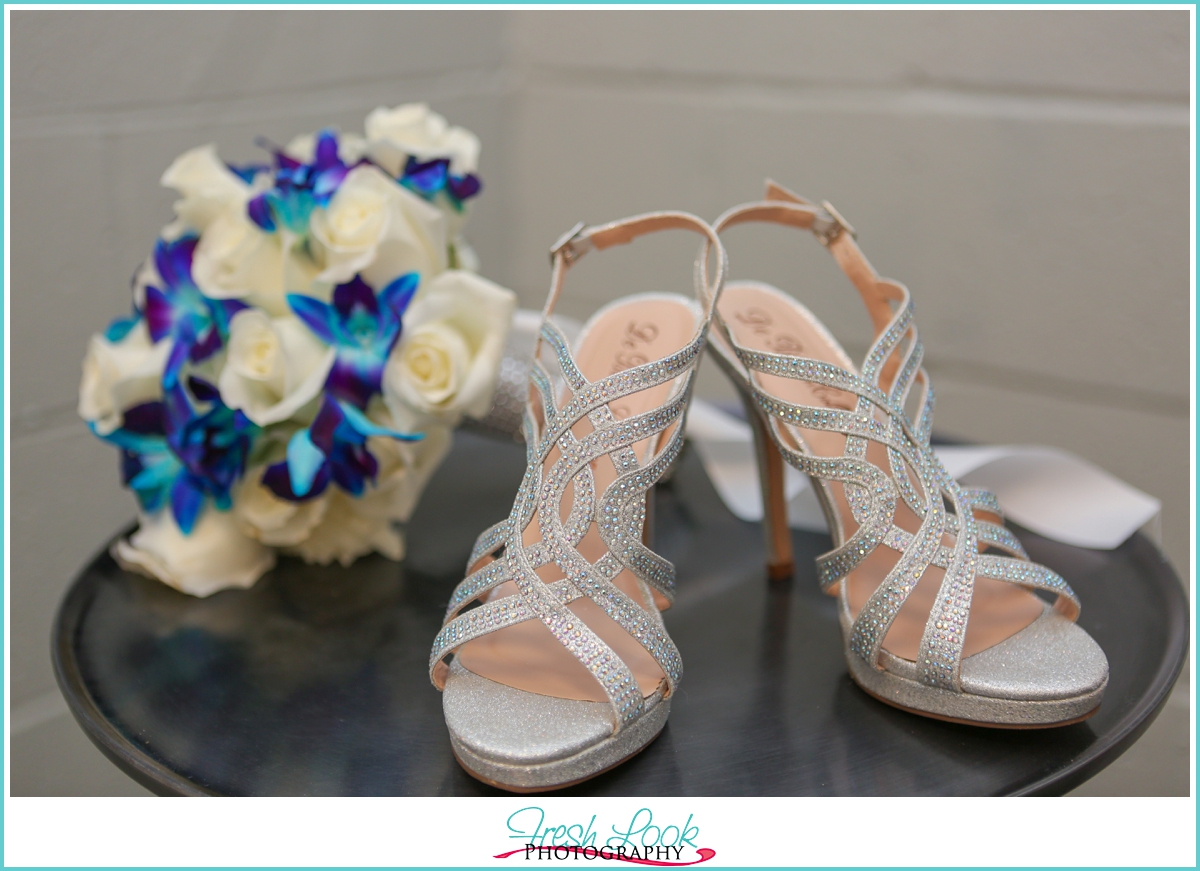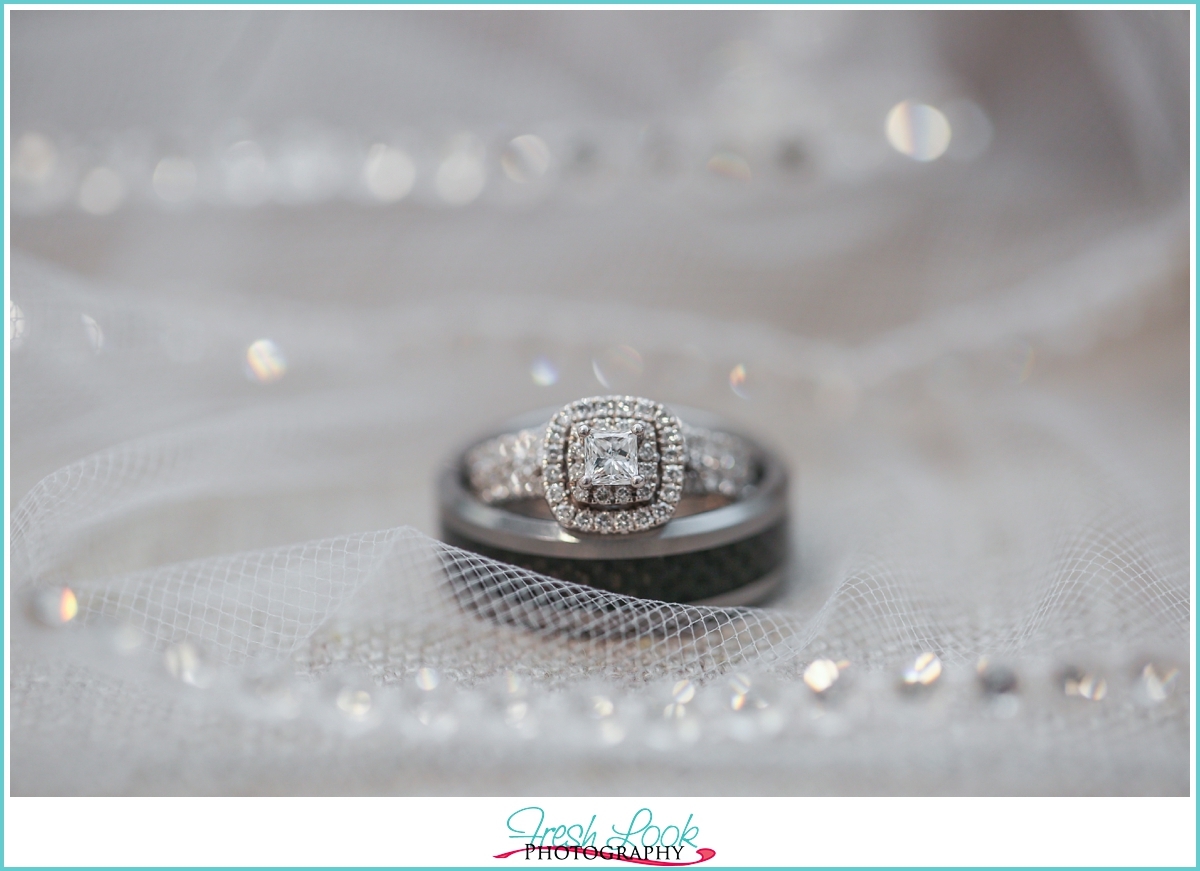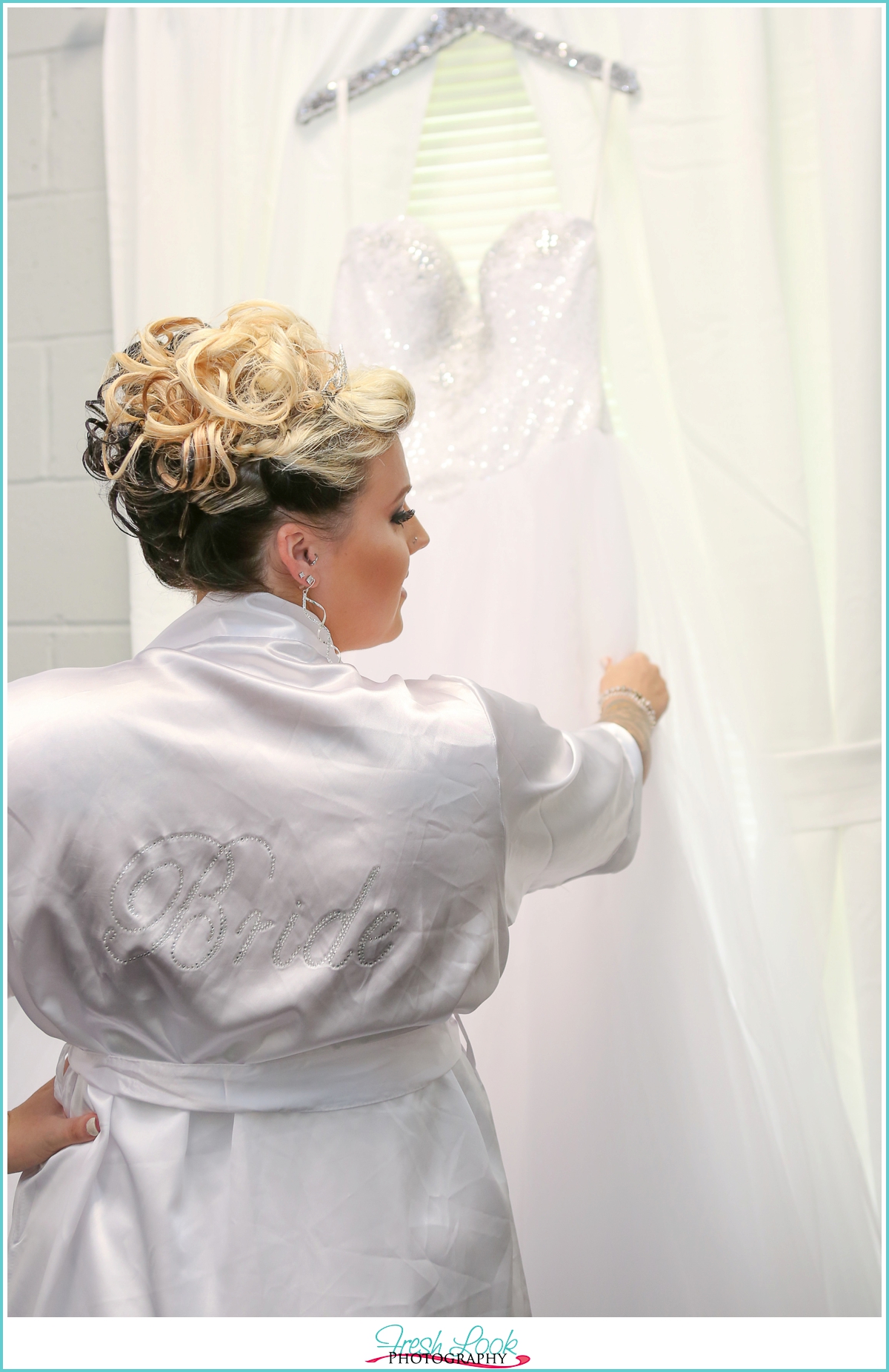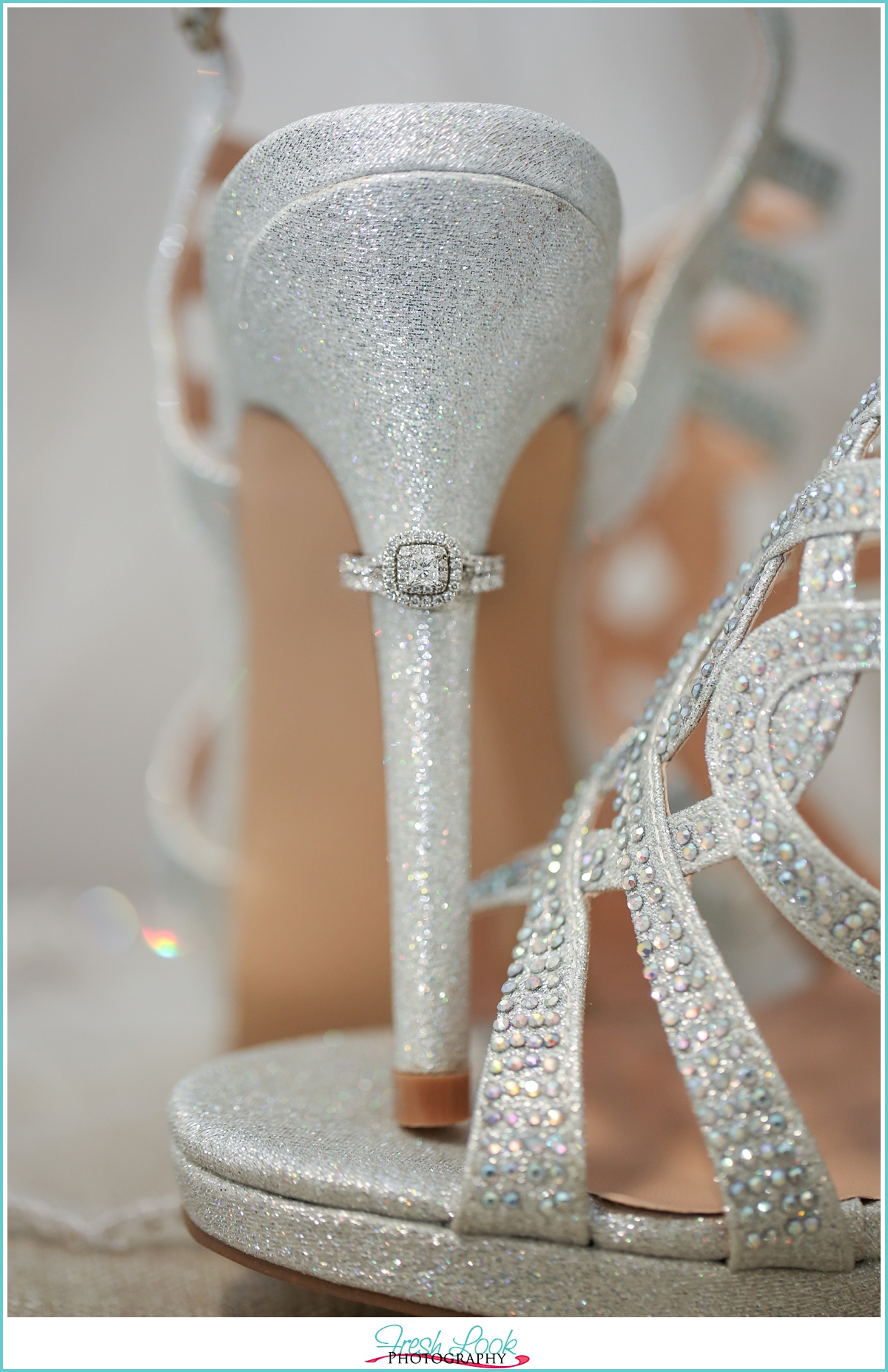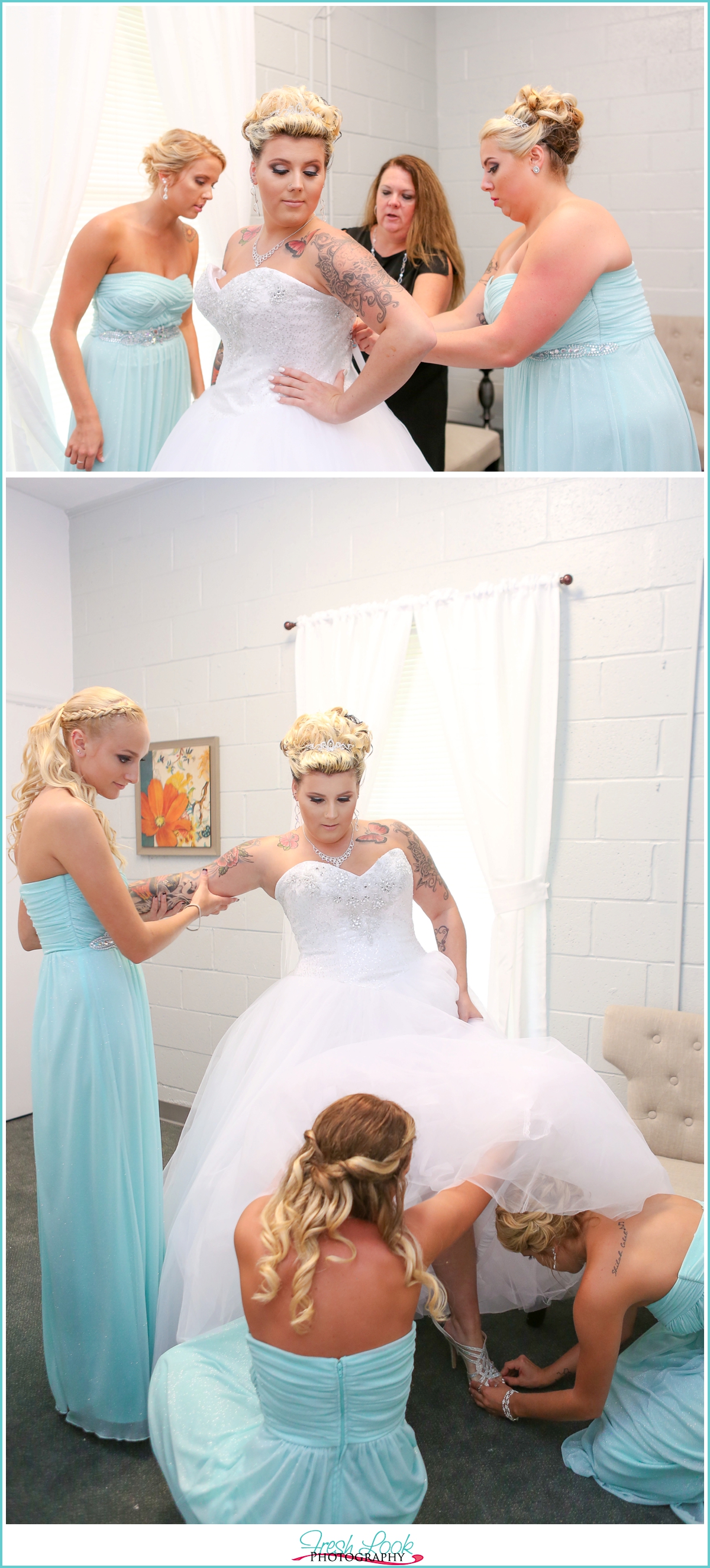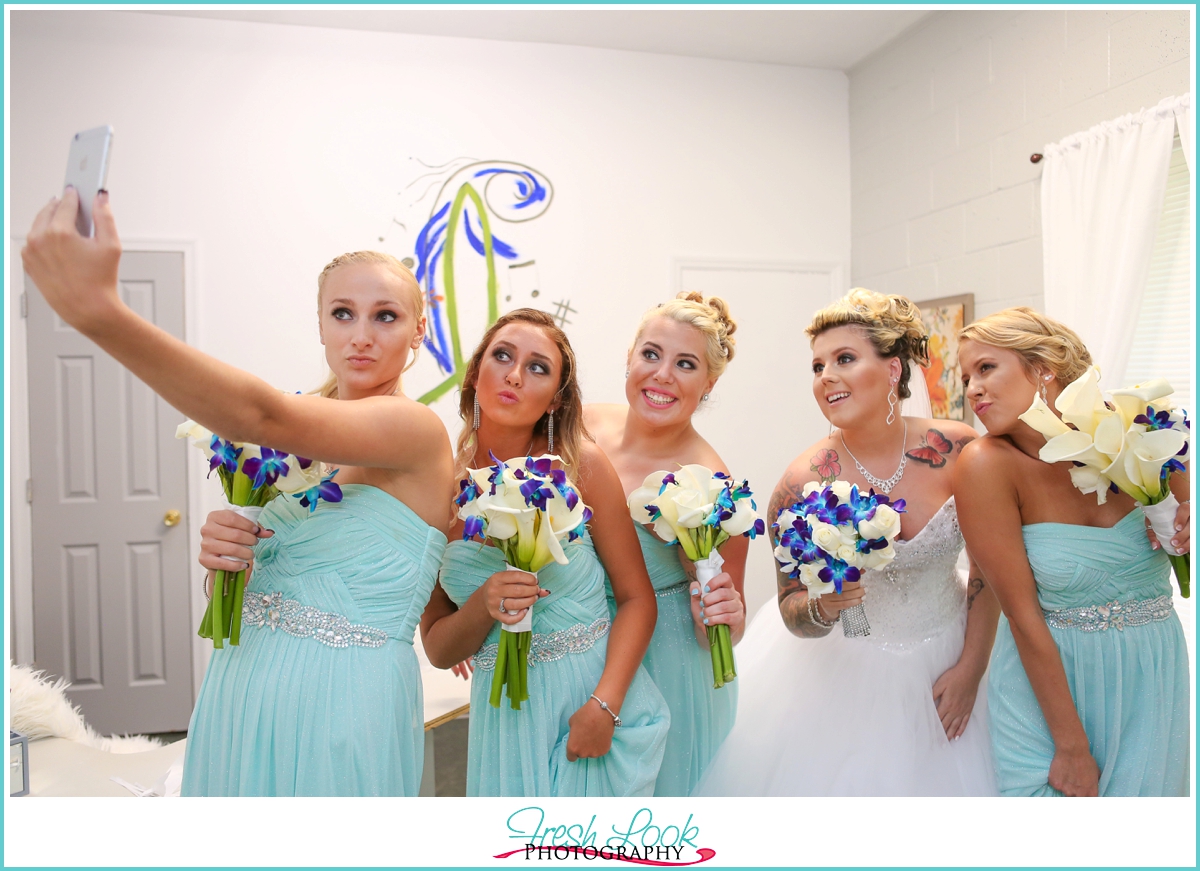 Glitz and Glamour Wedding
Get to know a little more about Anna and Greg and how they became a couple:
We met at The Eagle's Nest, and the girl Greg worked with told me he wanted my number. Greg later told me that he thought I was cute but was almost too shy to ask me out! I knew Greg was the one when he asked me to be his girlfriend when we were laying in bed . He was so sweet and unlike anyone I had ever talked to before. He was beyond sweet and always surprised me with flowers and things like that.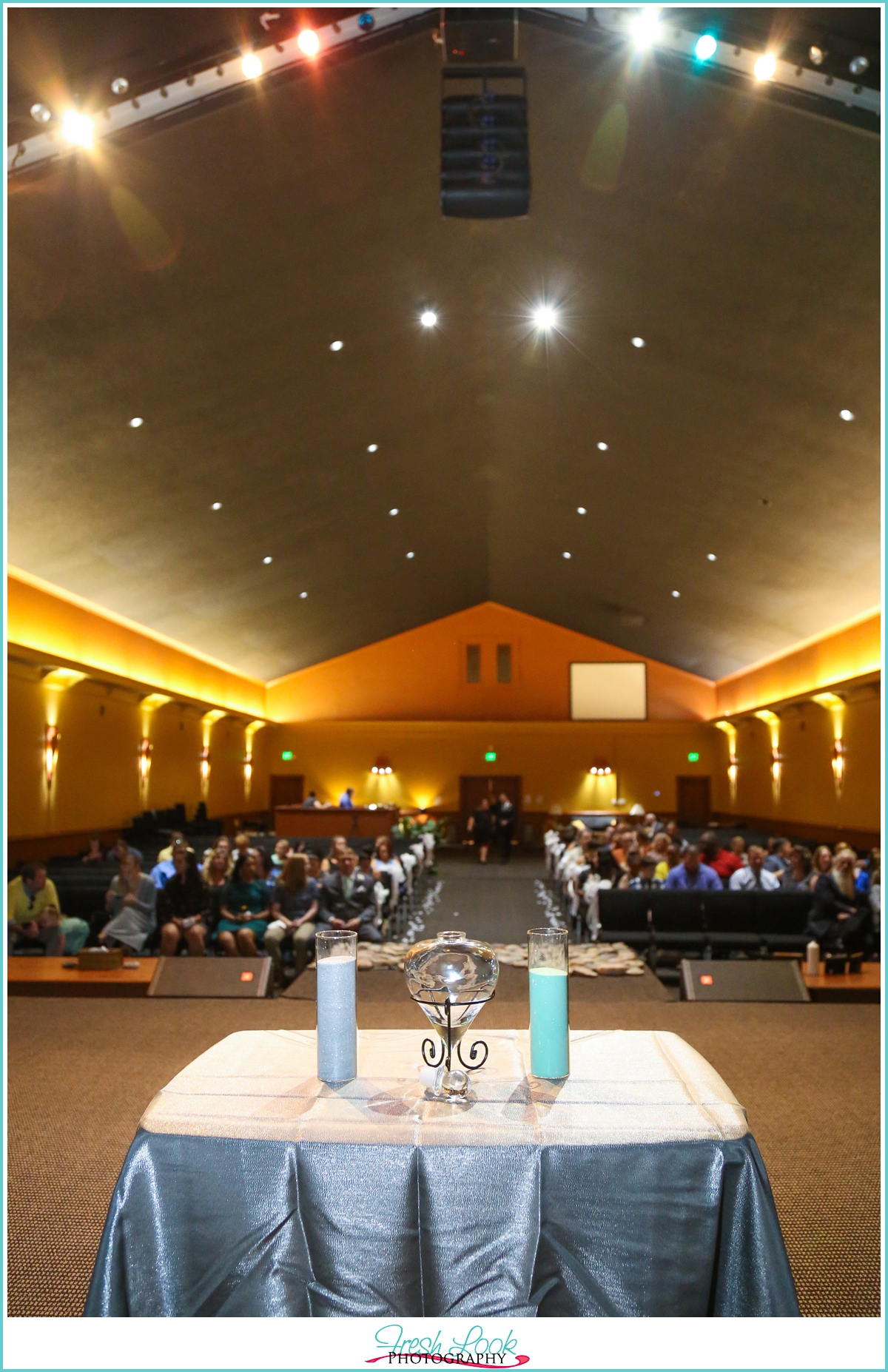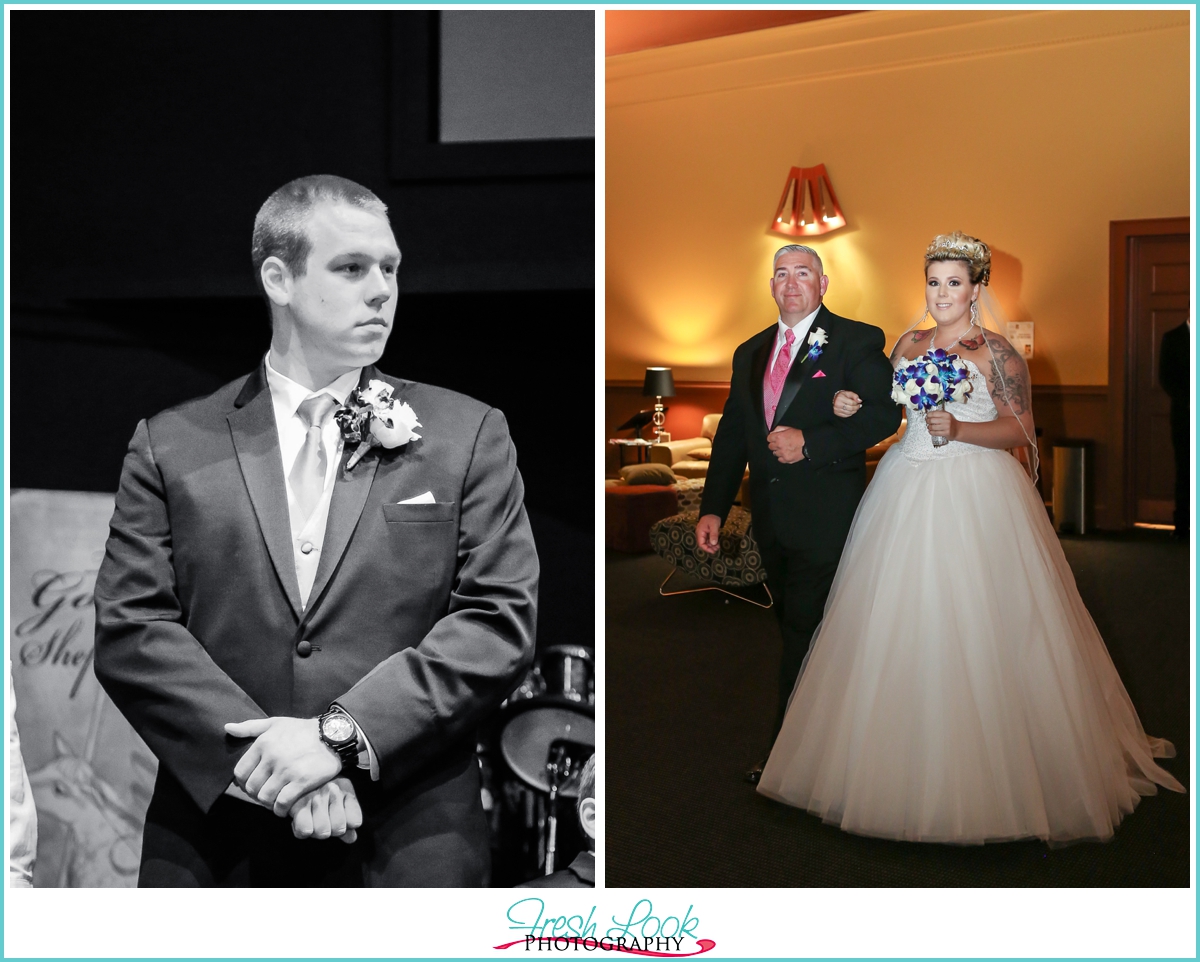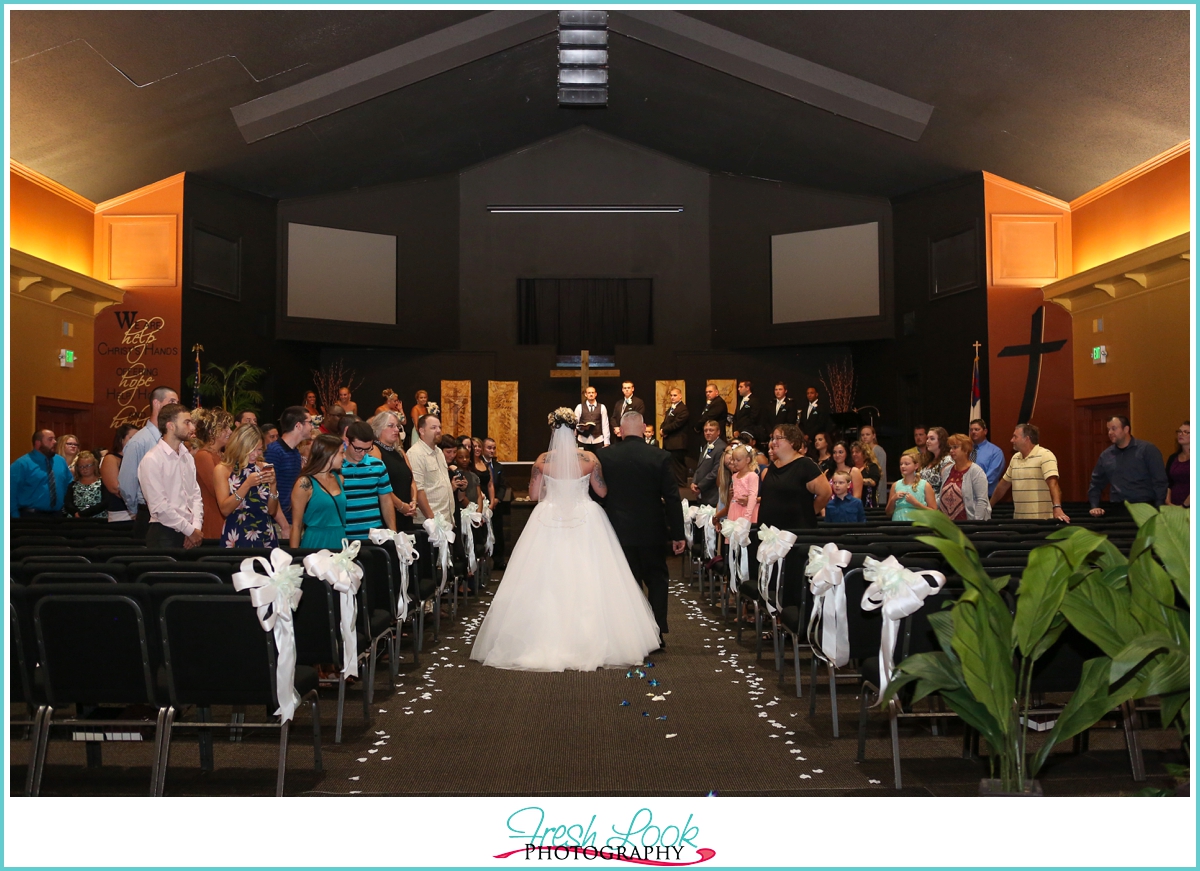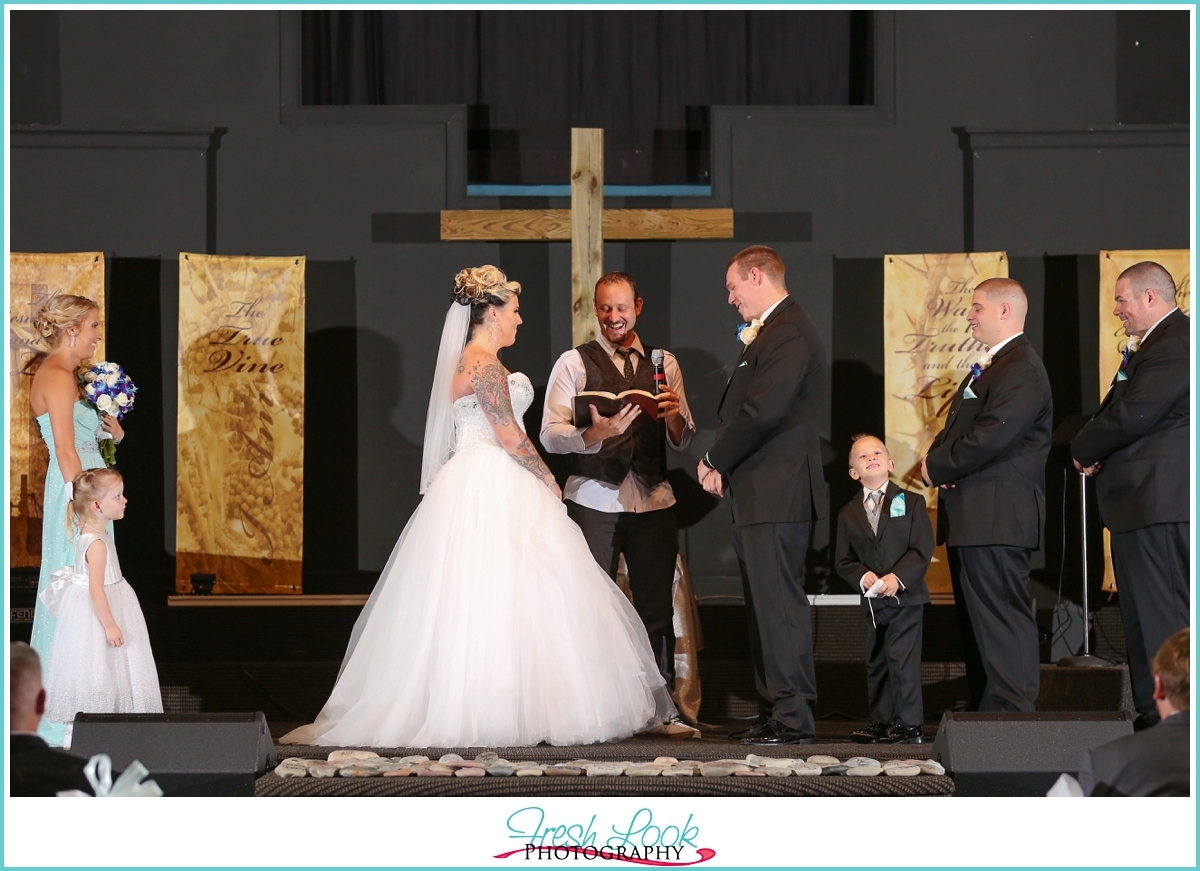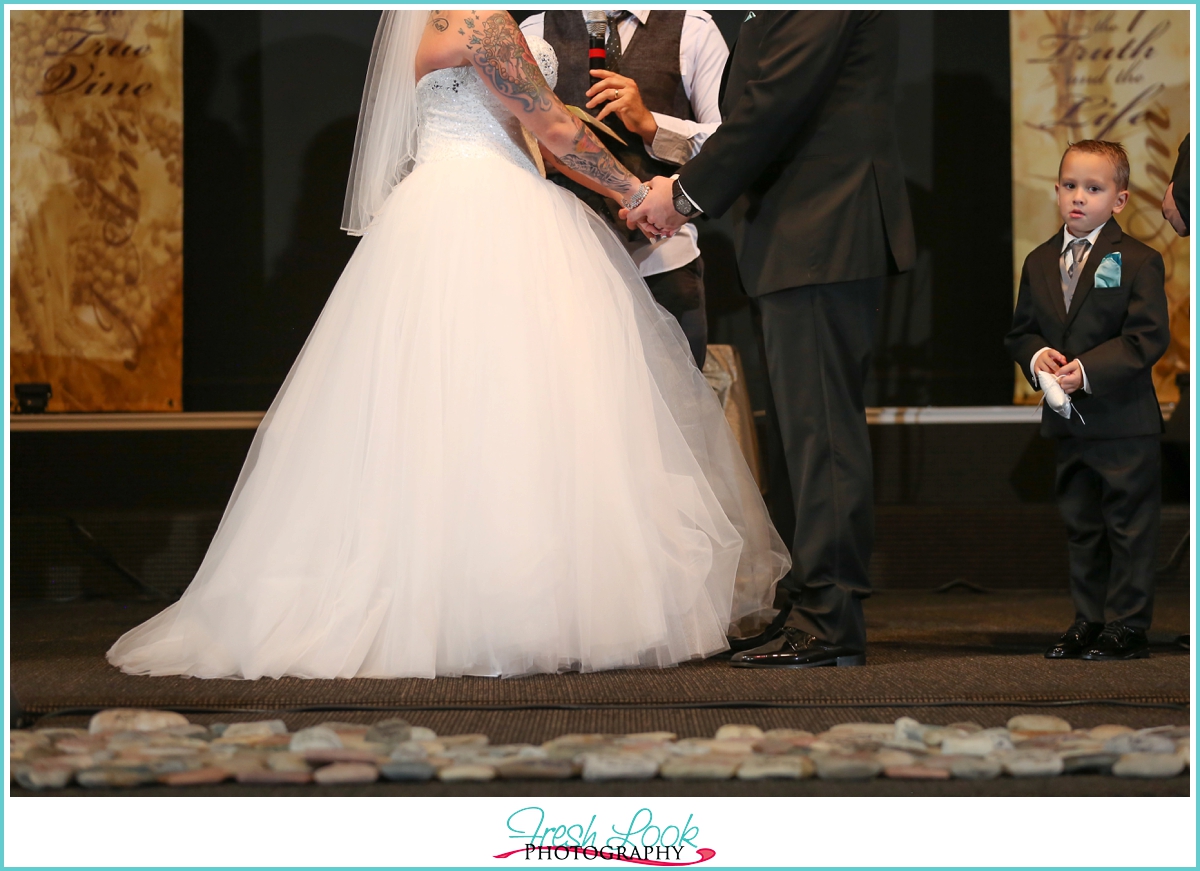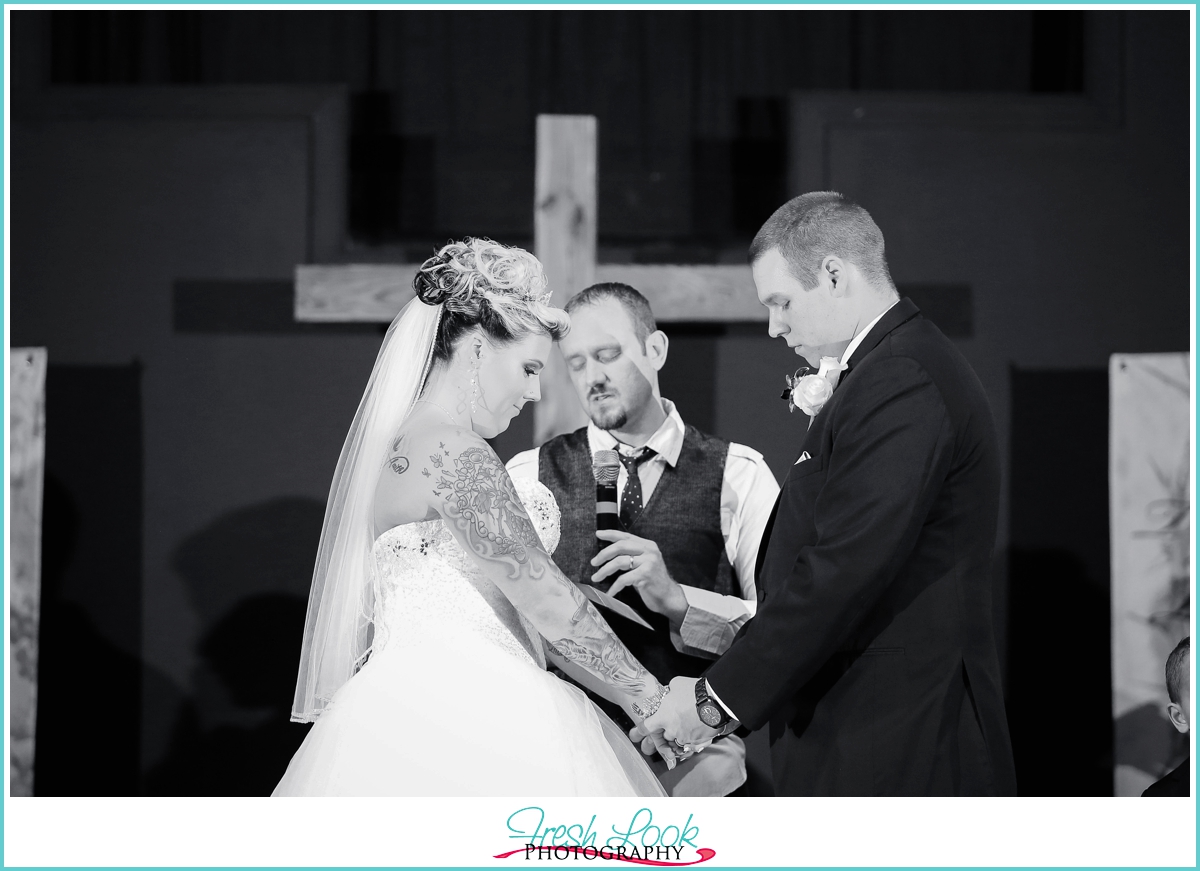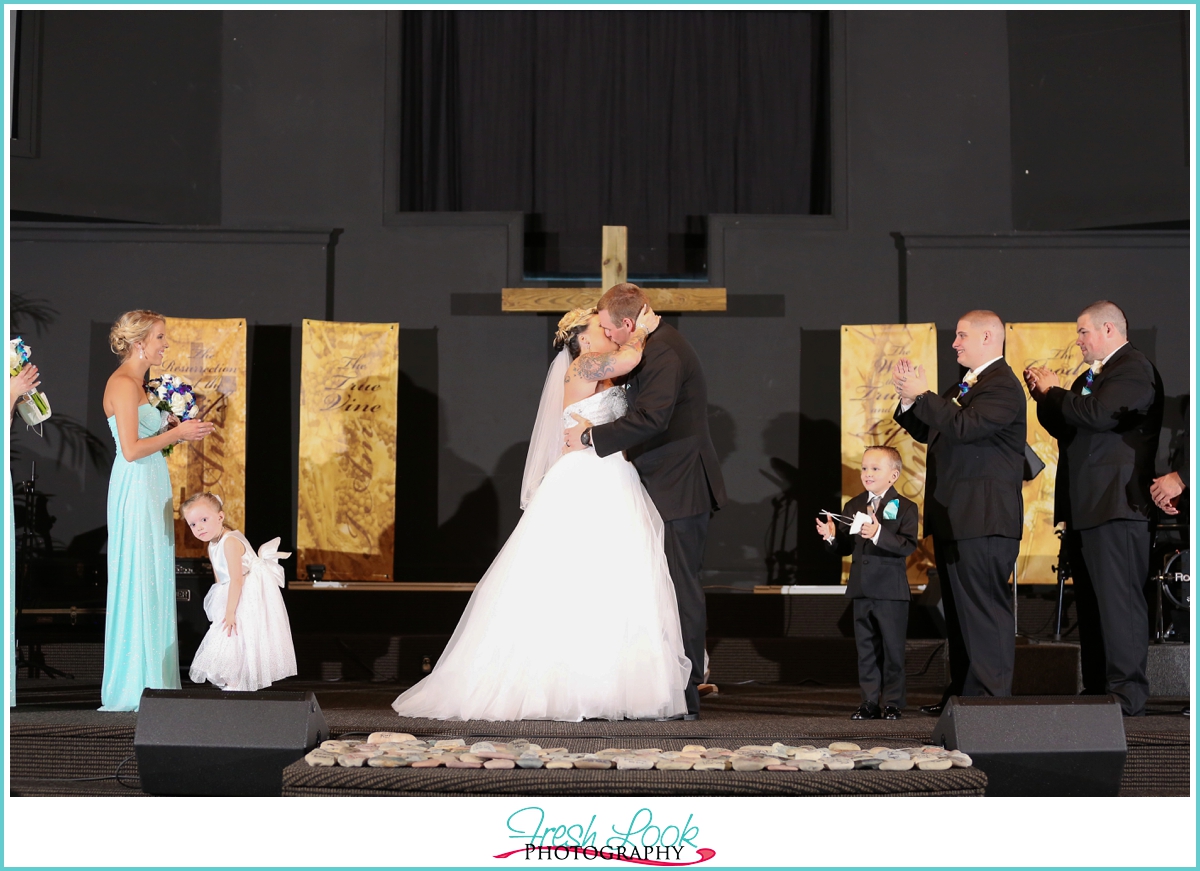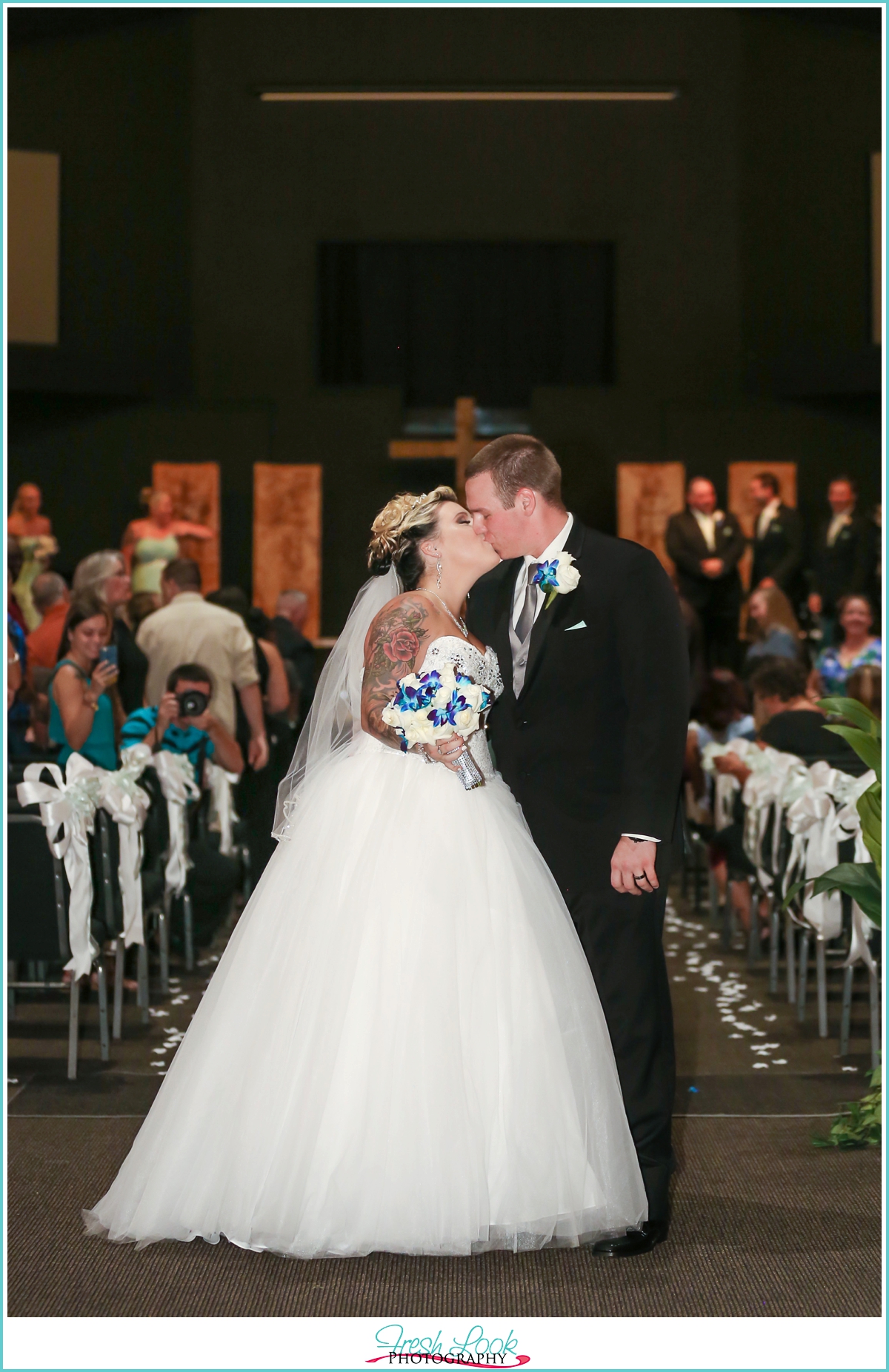 When it came to the proposal, Greg popped the question at the beach. I thought we were going to pick up my moms friend, I was told she and her boyfriend were fighting and he left her at the beach. My mom even got her friend to call and play it all out on the phone. But she was never at the beach. And then the water was so choppy and it was incredibly windy, but Greg proposed anyway, dropping to one knee in the water with the waves crashing all around us. I – of course – said yes, and we started the journey to becoming married!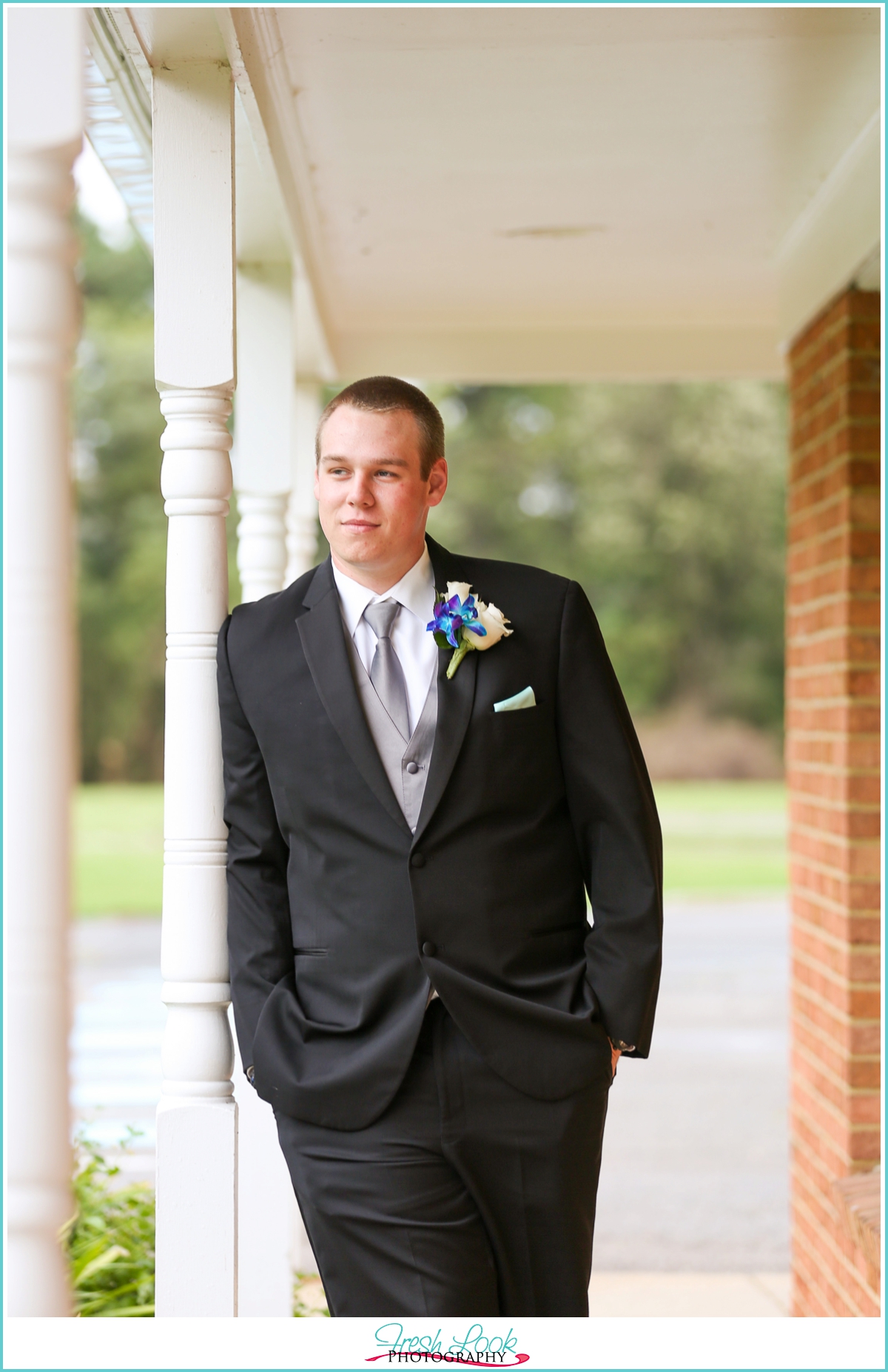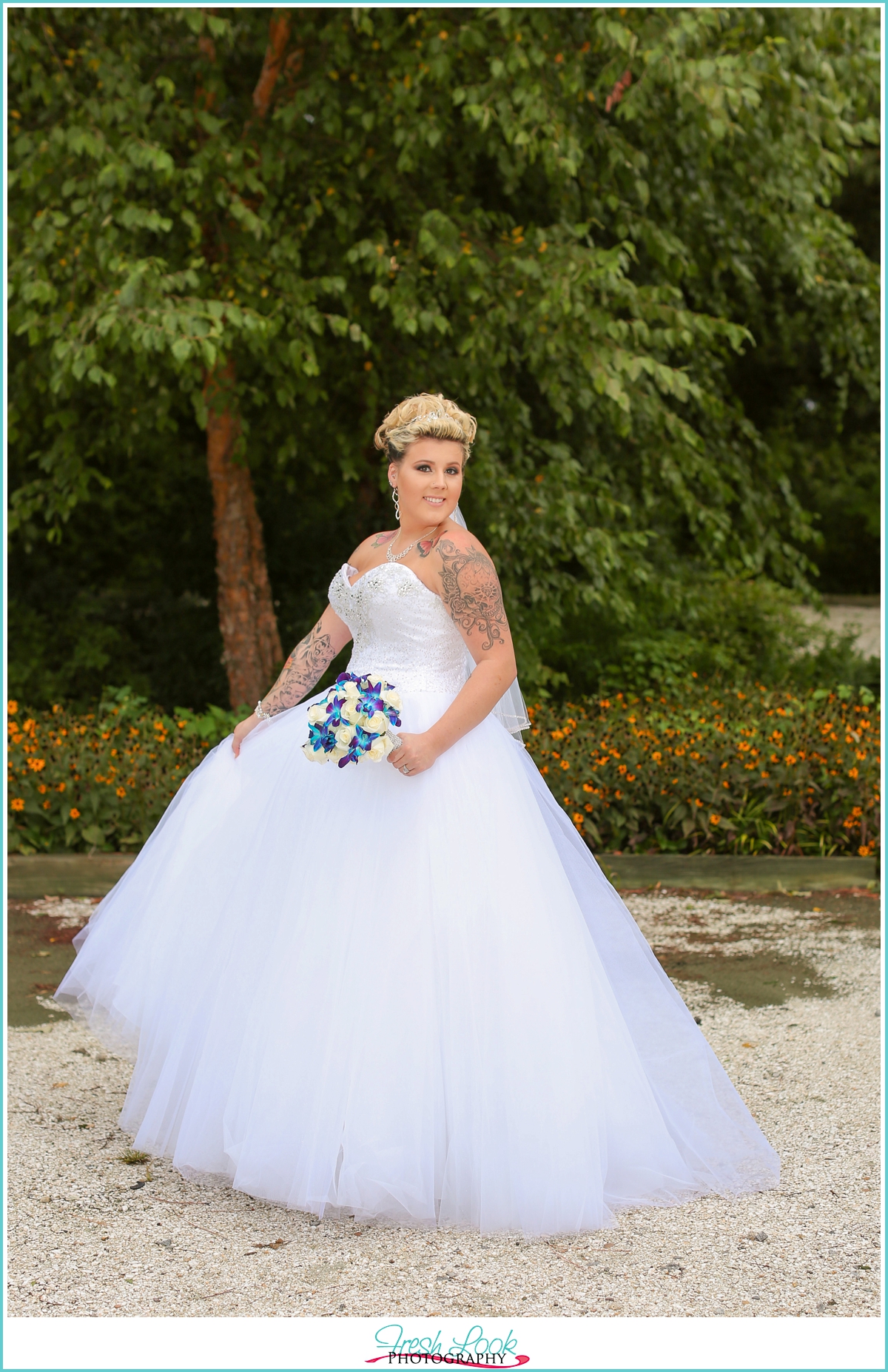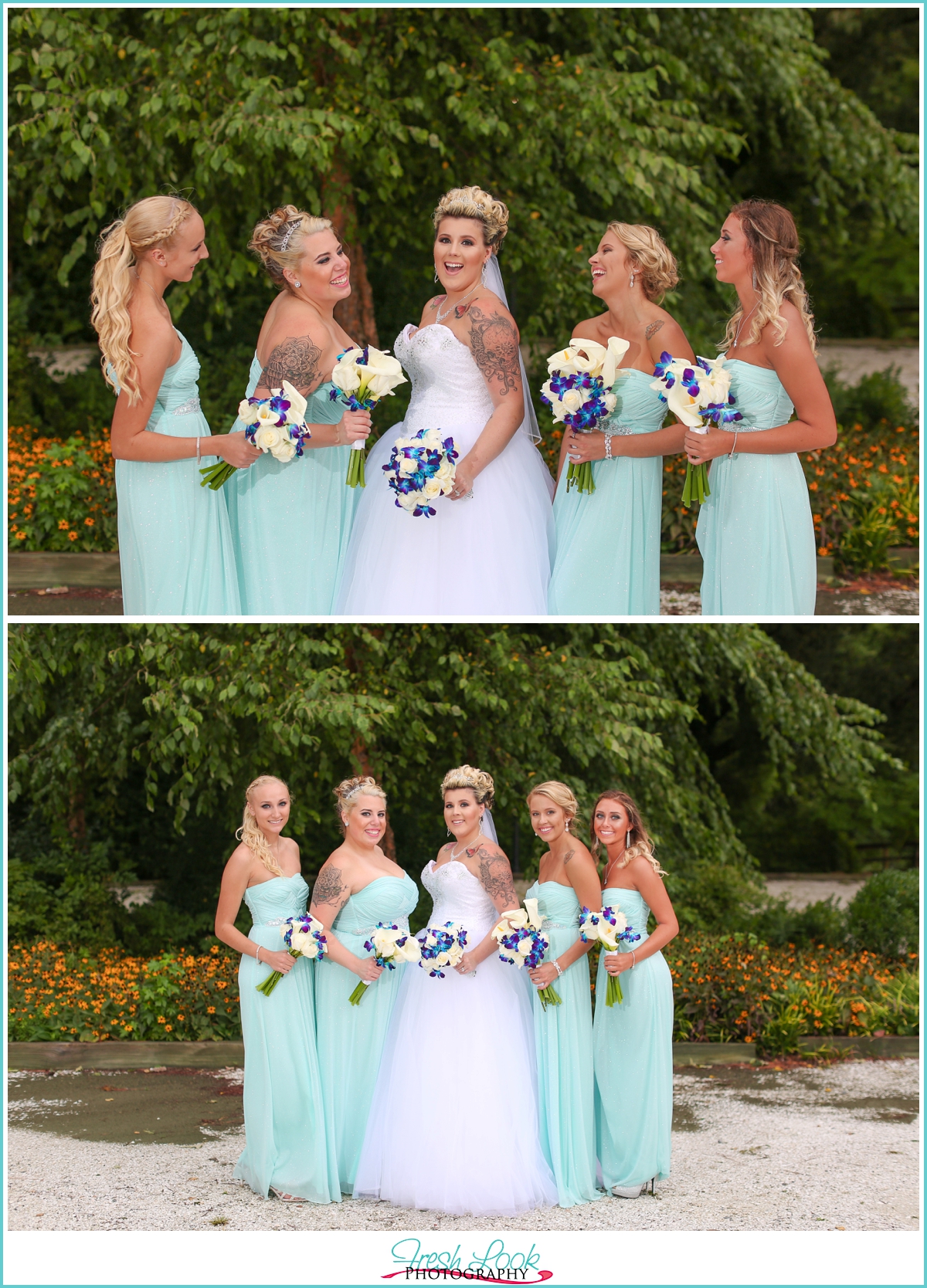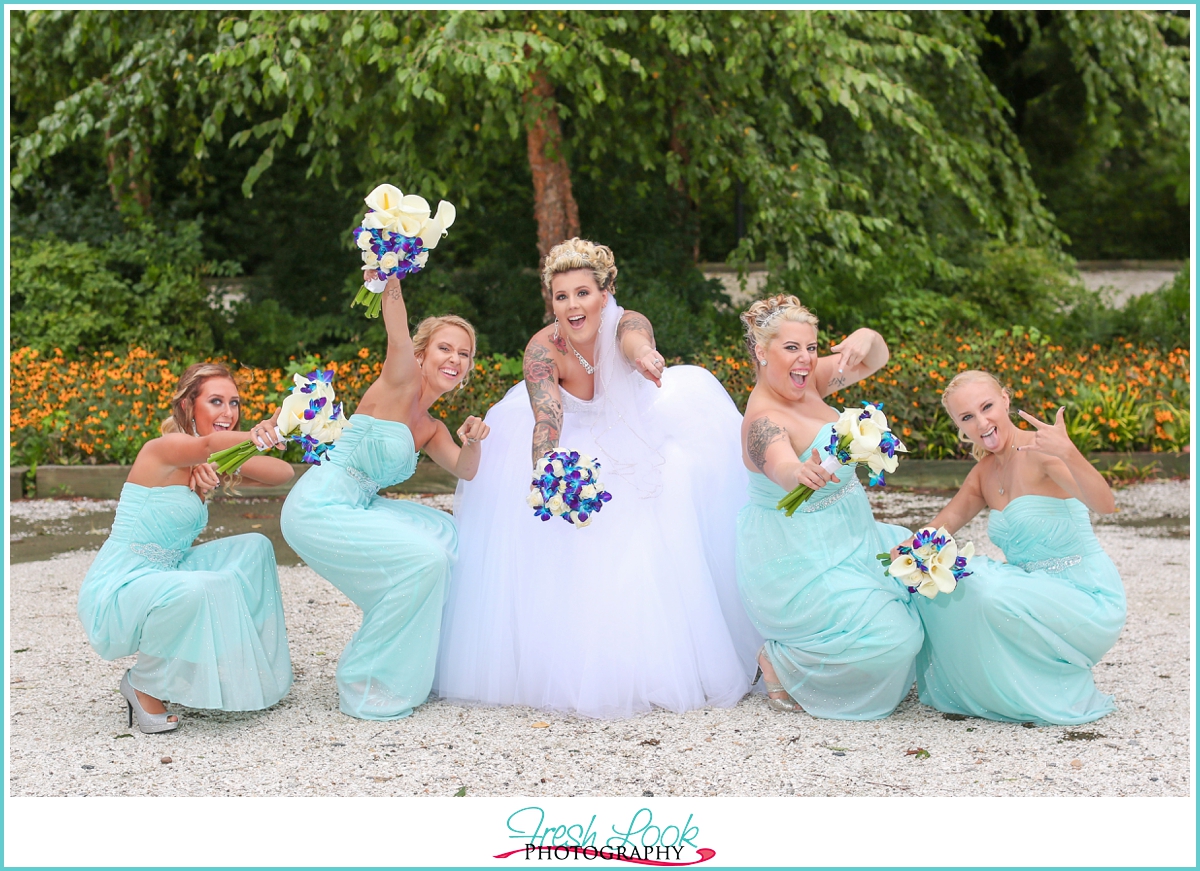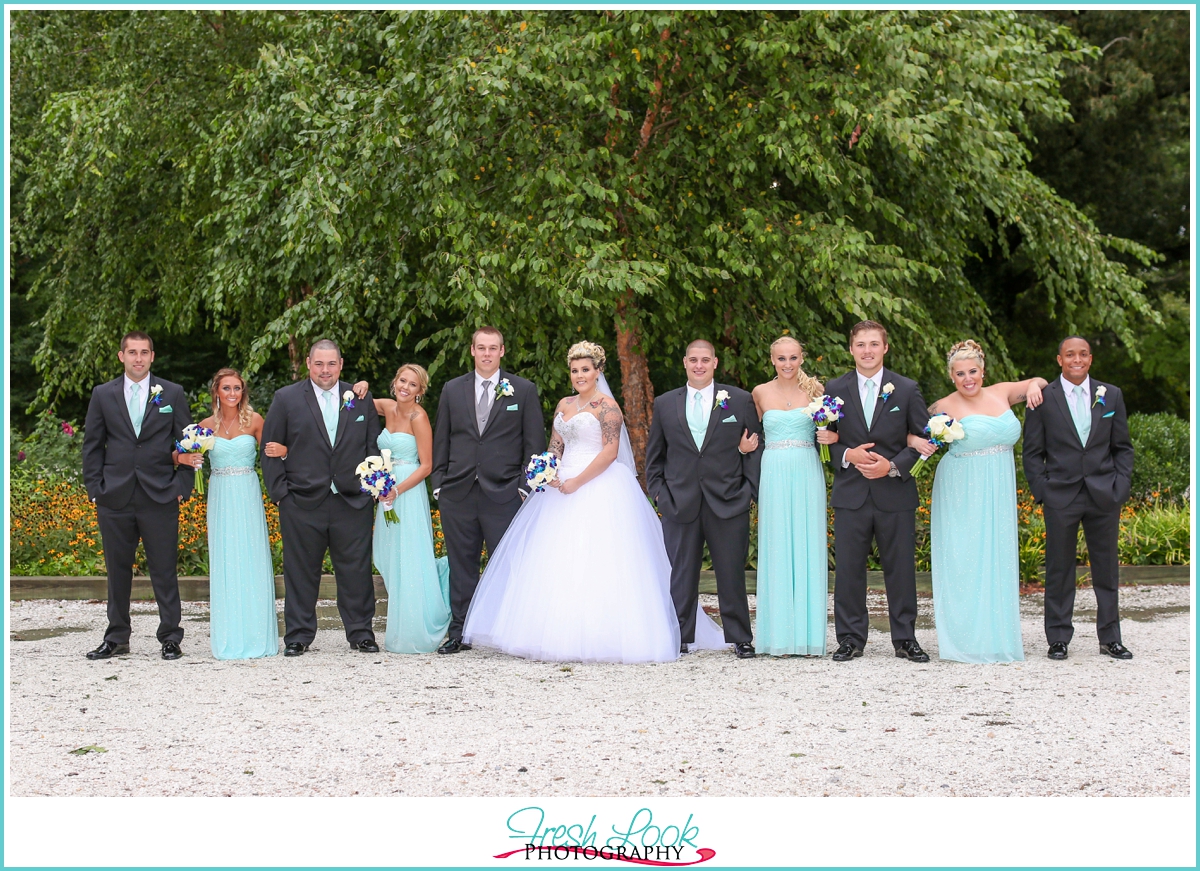 Now that the wedding is finished, we are going to be able to settle down as a little family of three. Greg and I like to go out to eat amazing food, sit at home and watch movies snuggled up on the couch, and love spending the day at amusement parks! We are excited to eventually buy a house and raise our son Jayce – giving him the amazing life he deserves to have!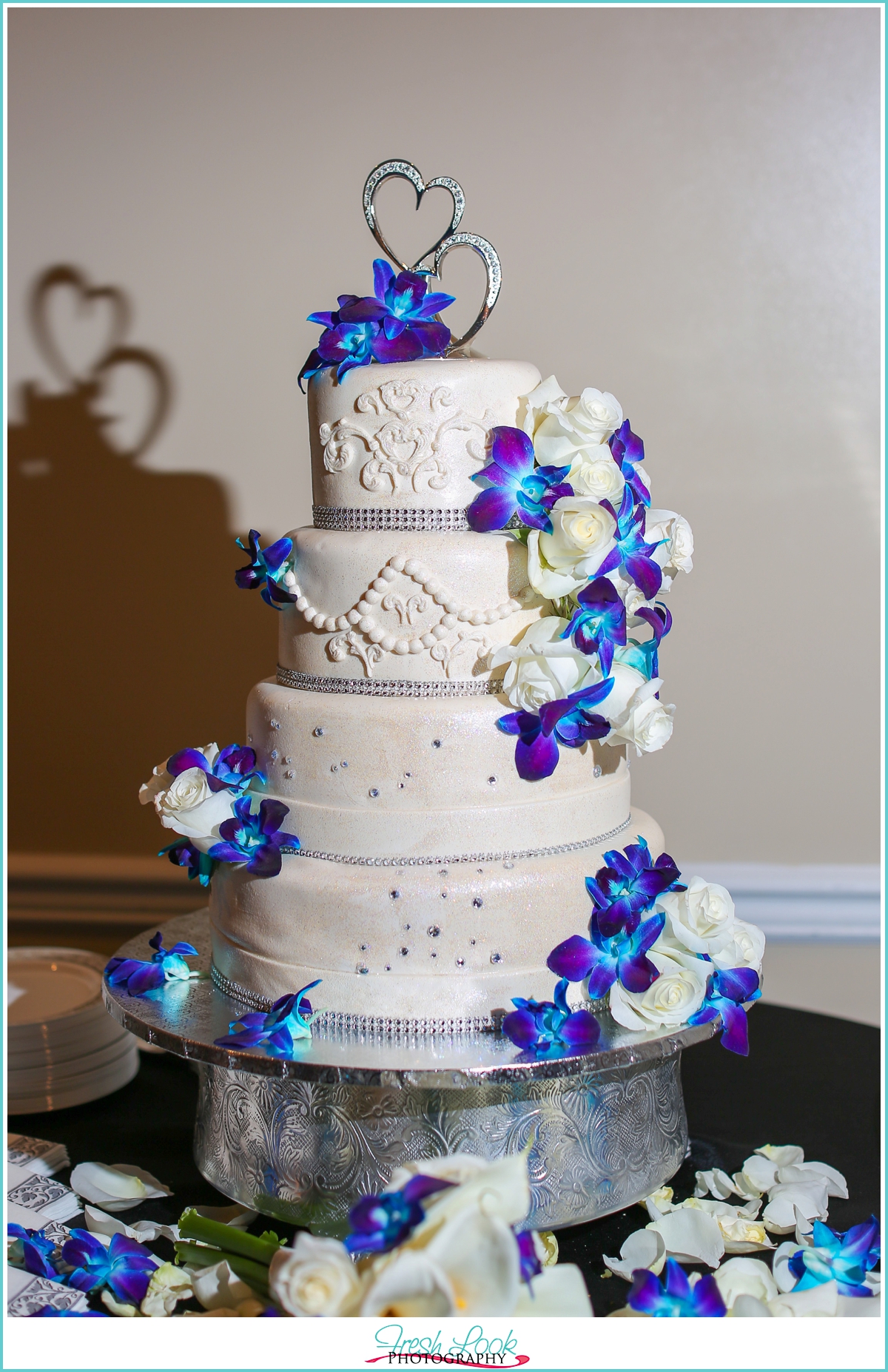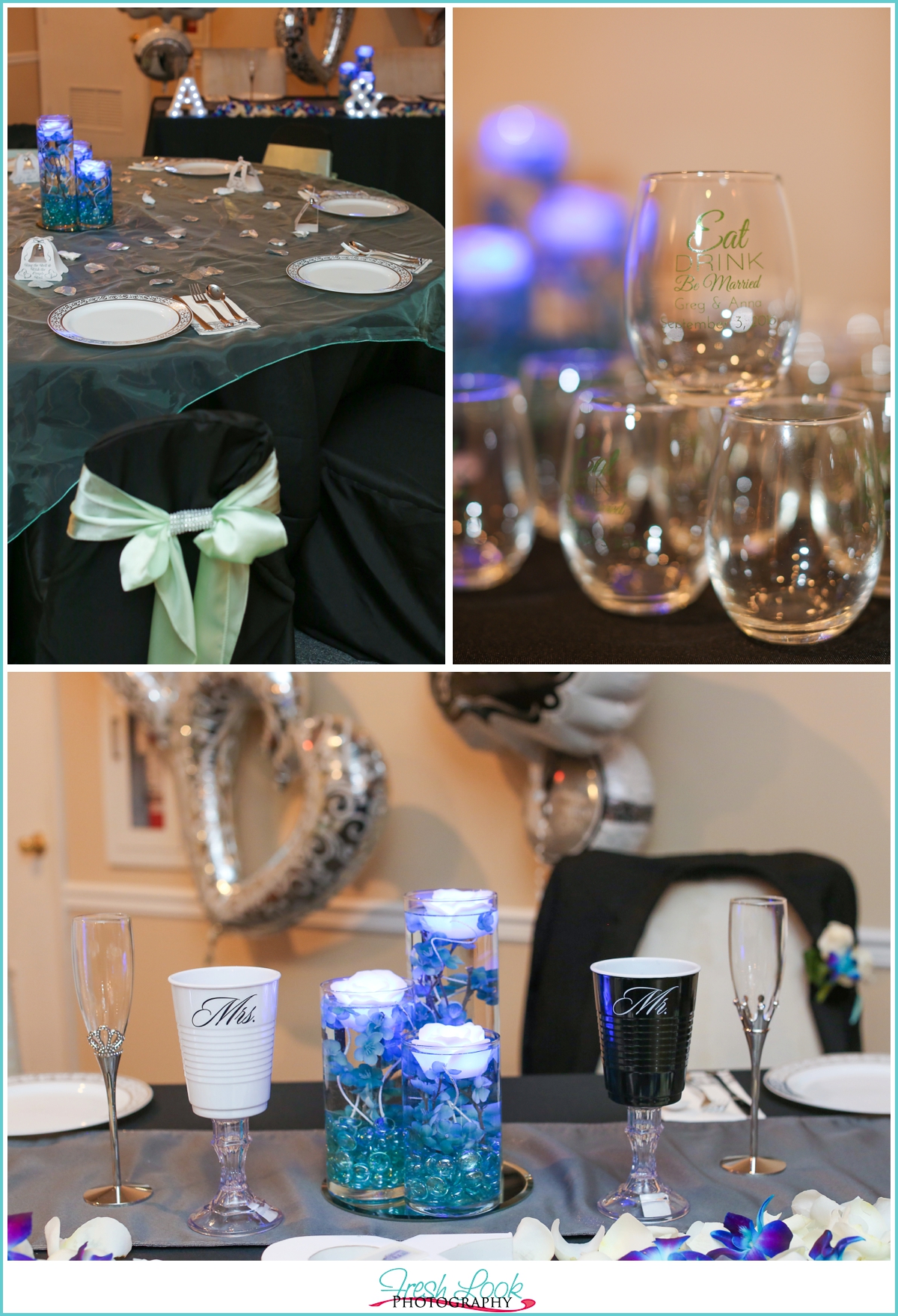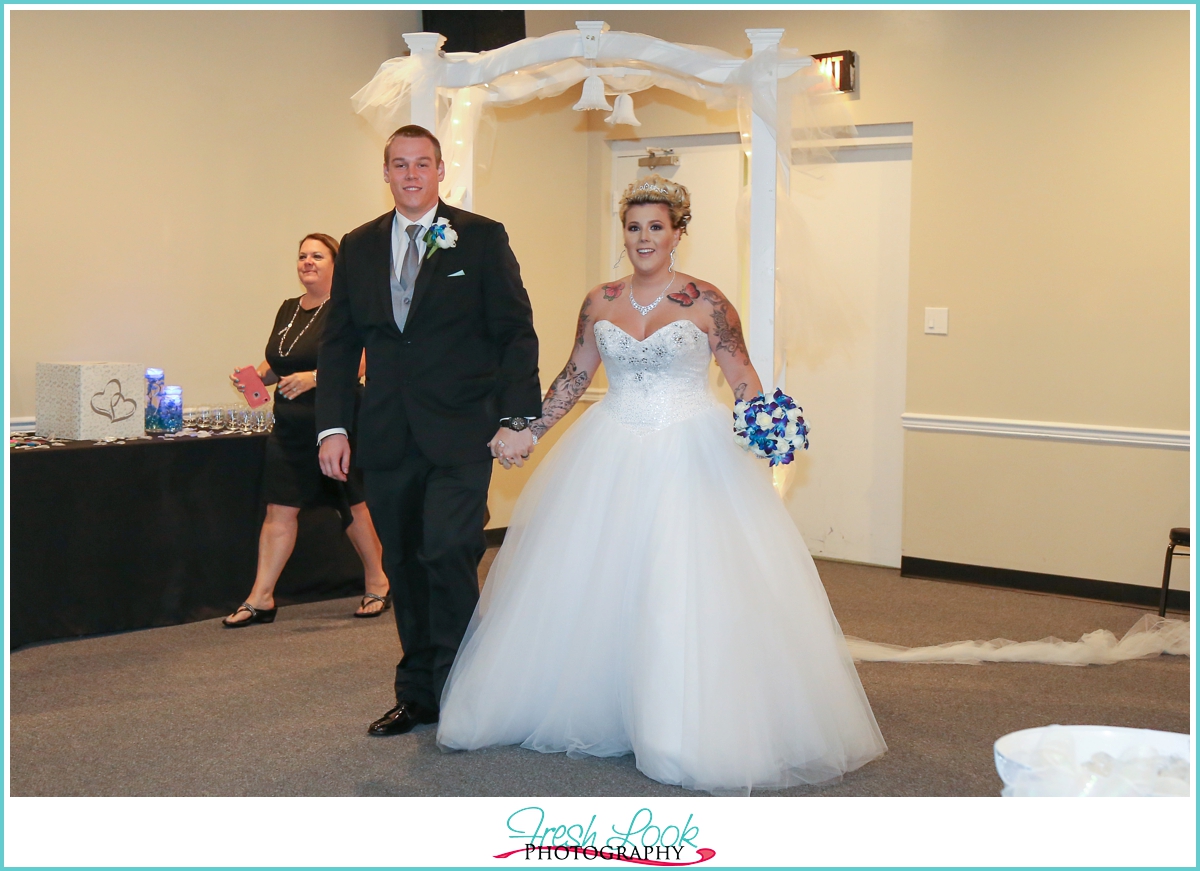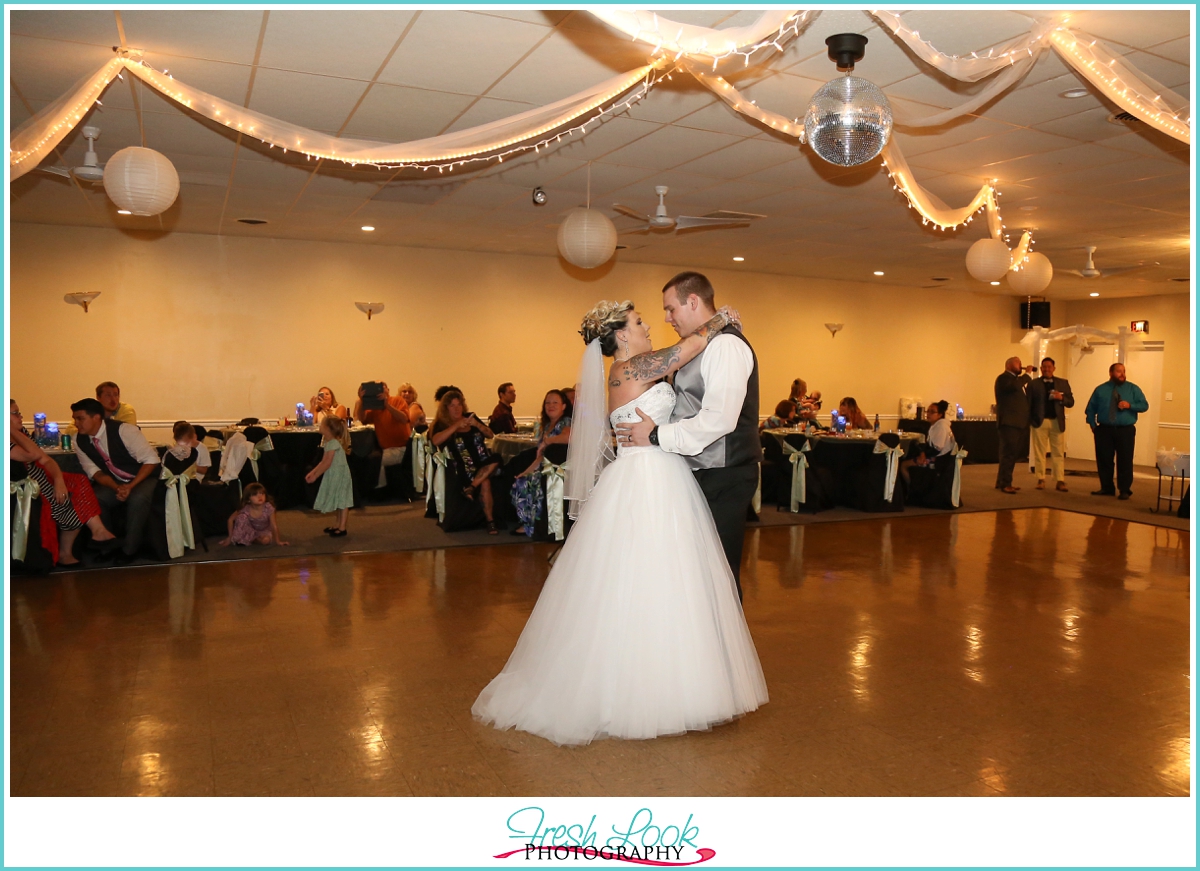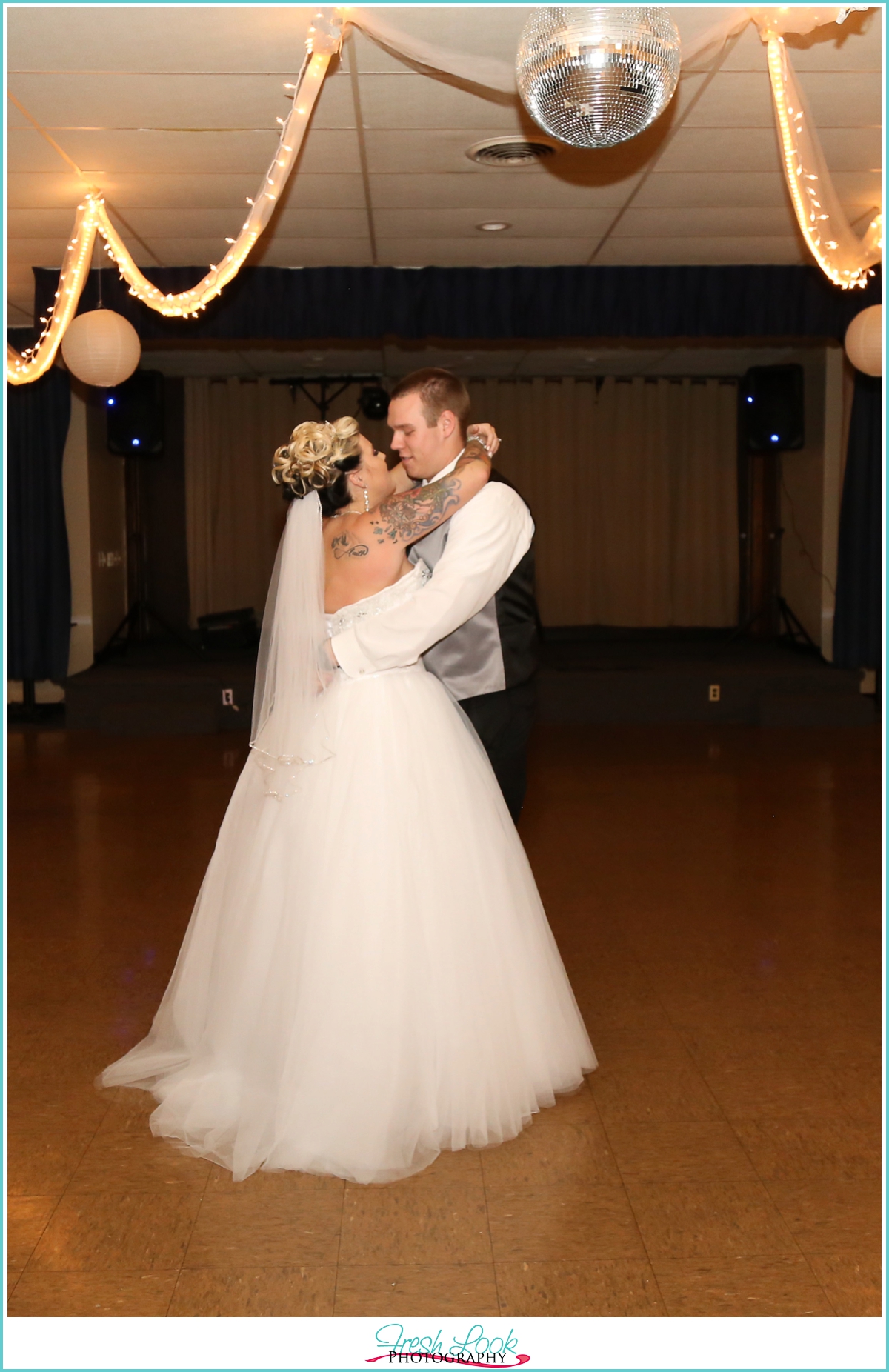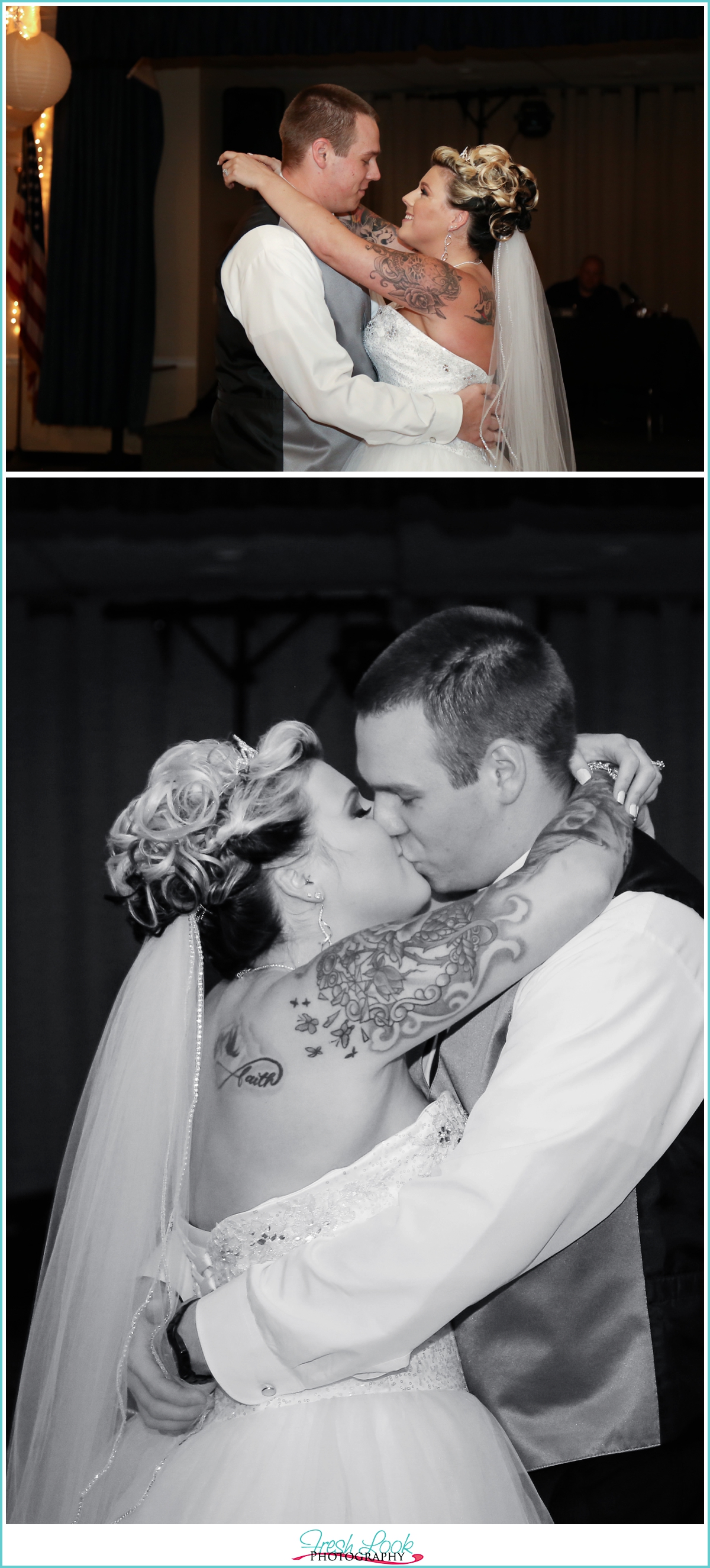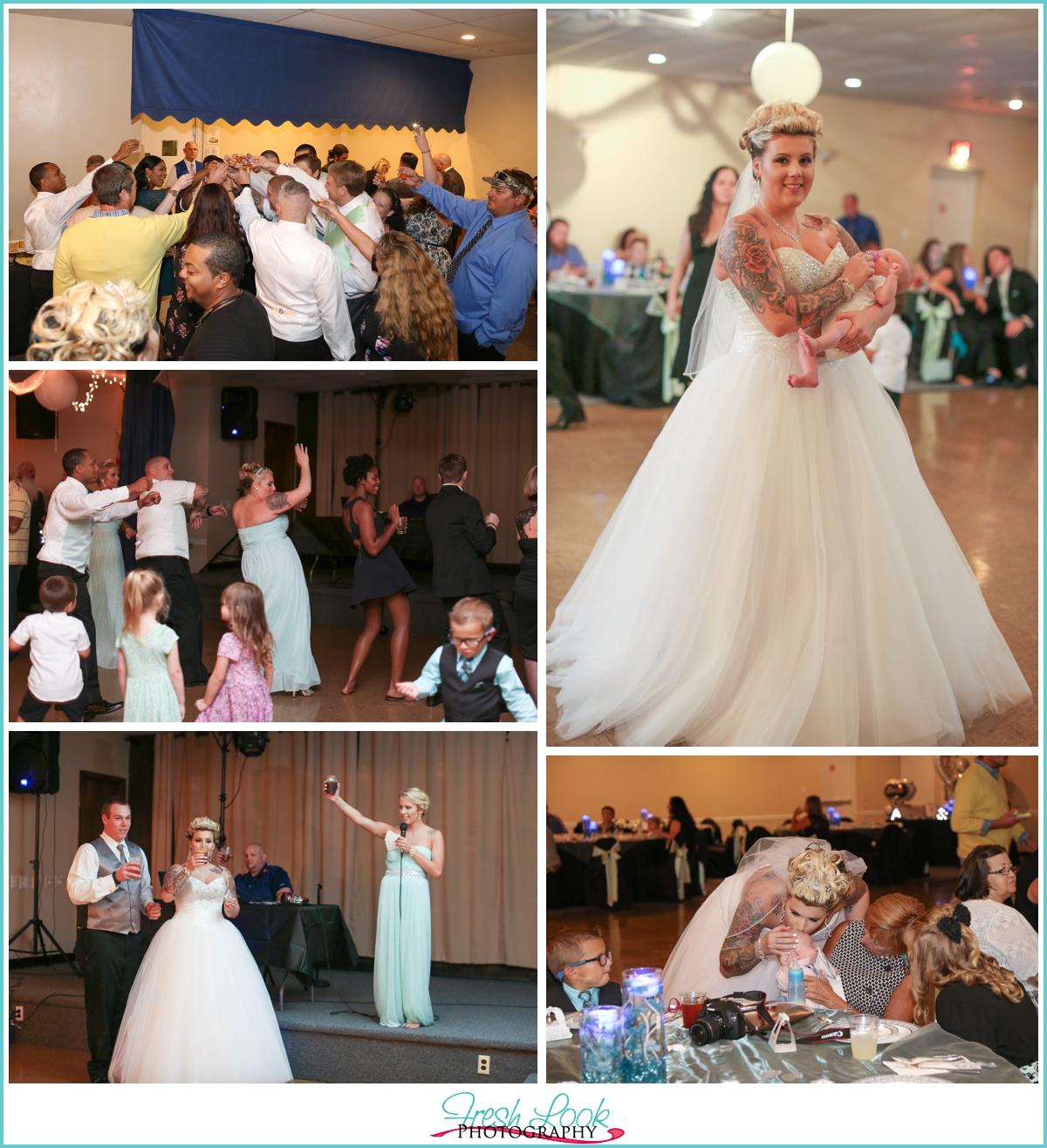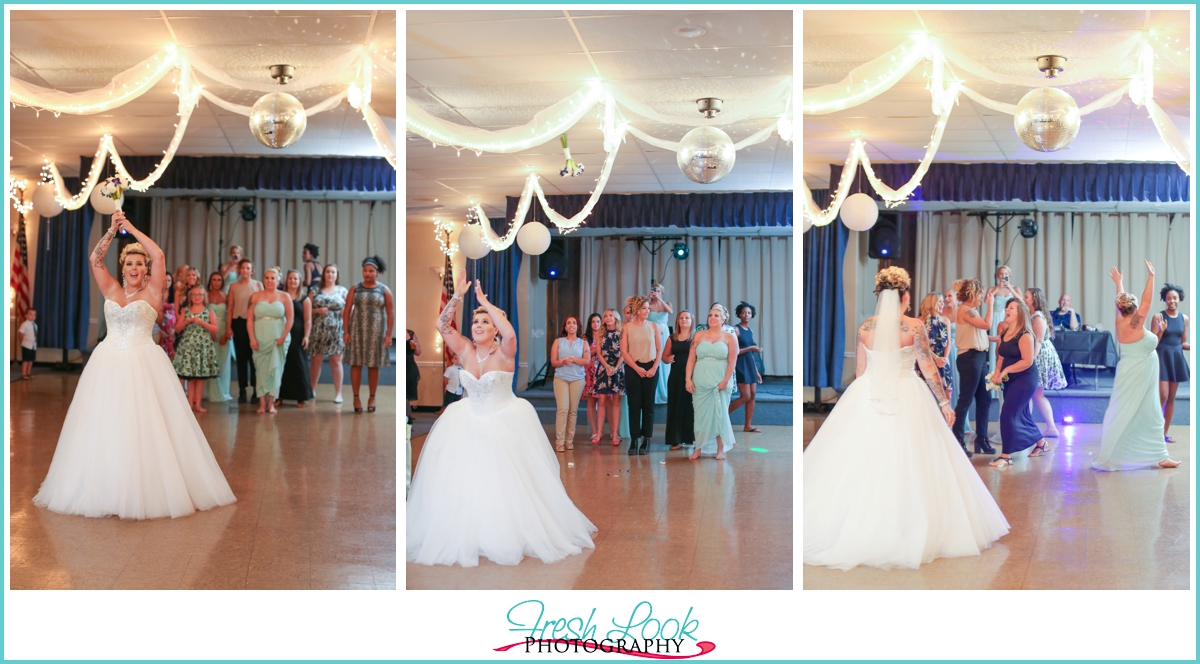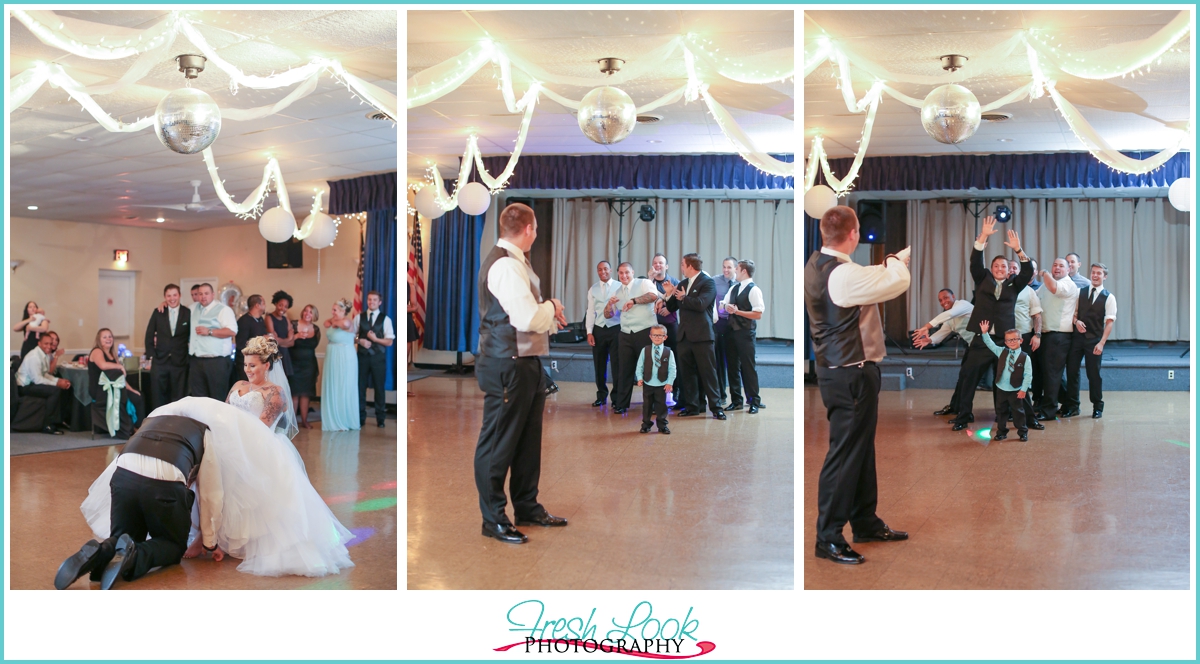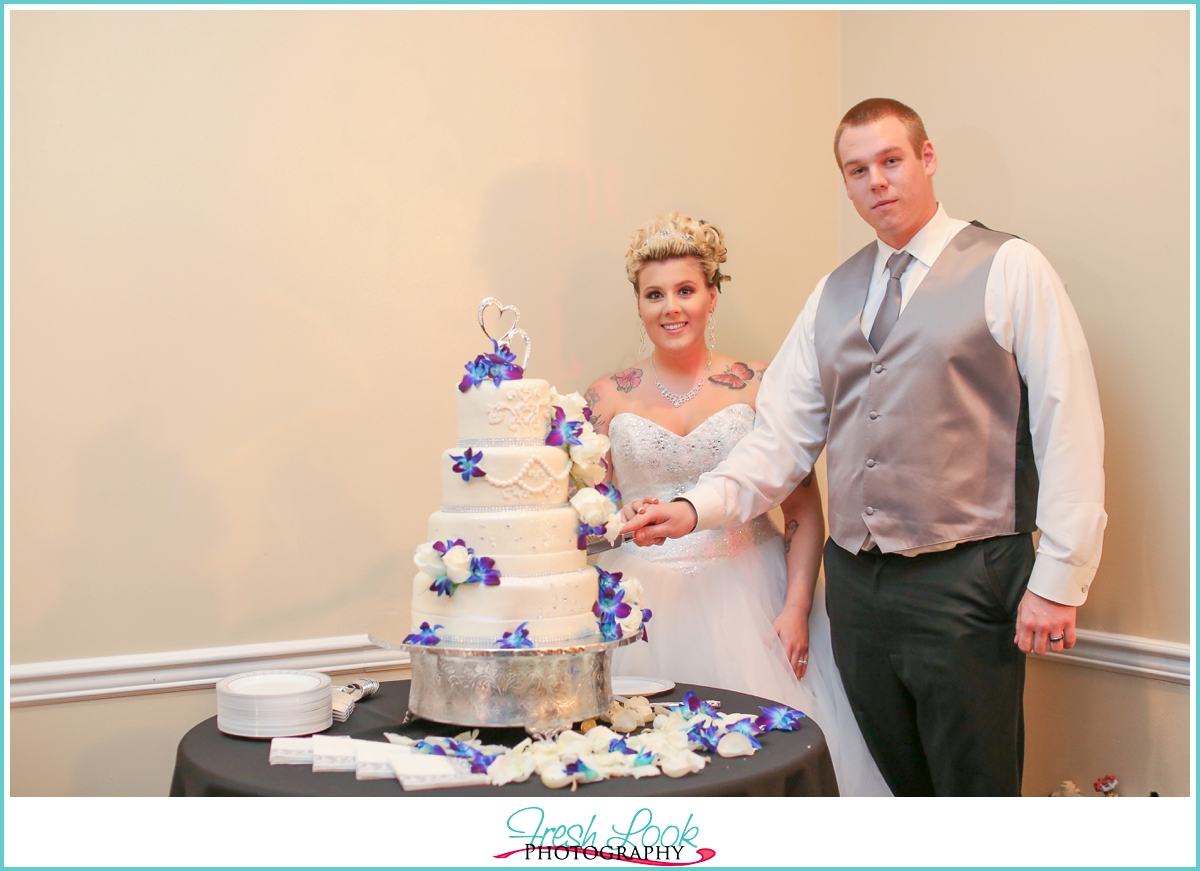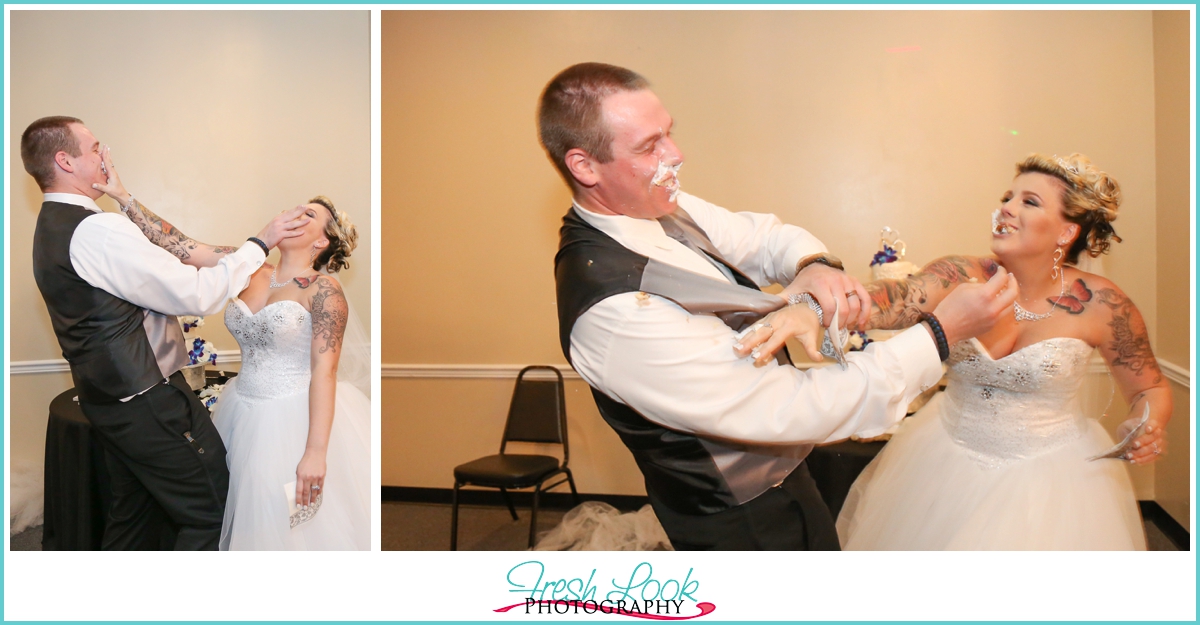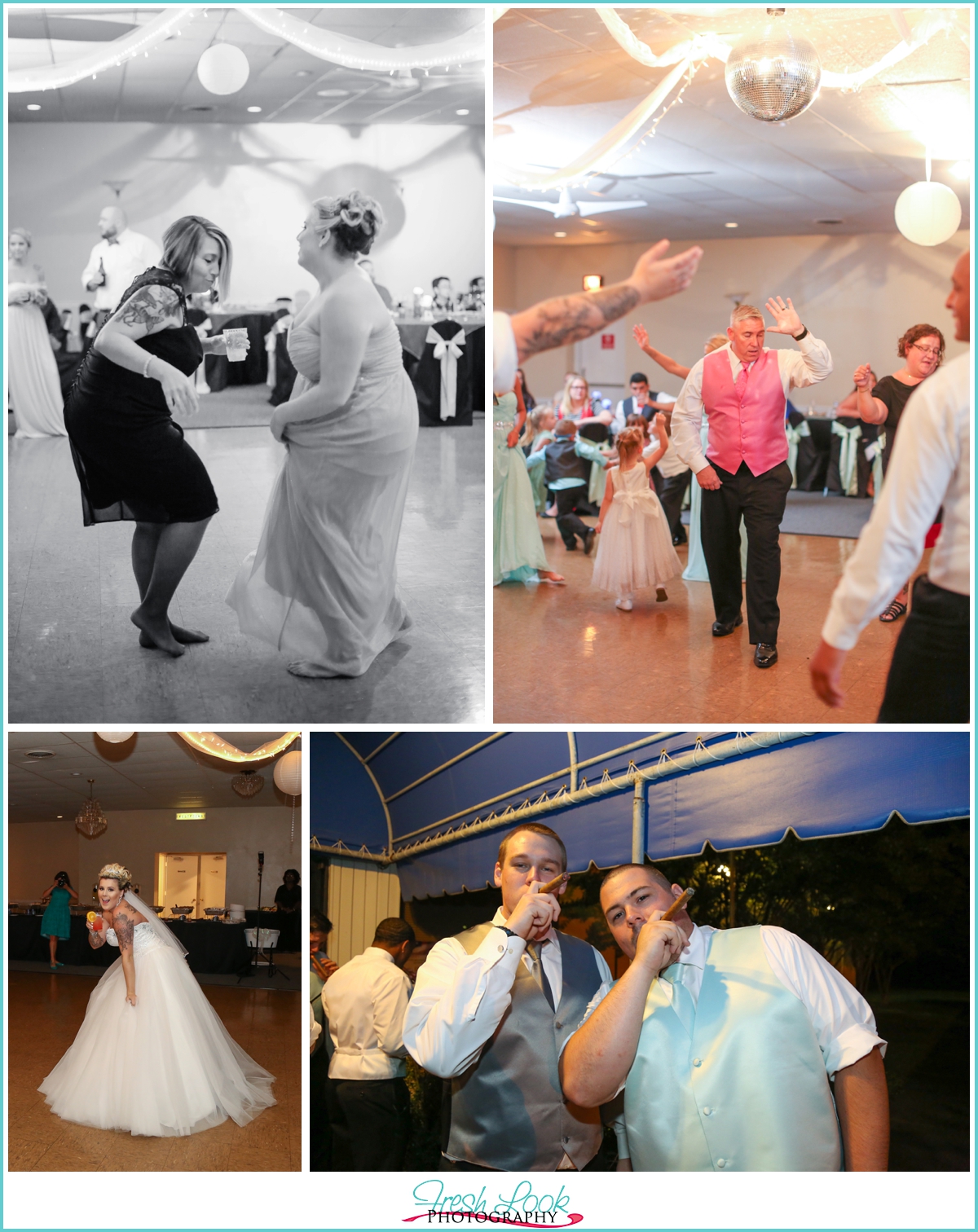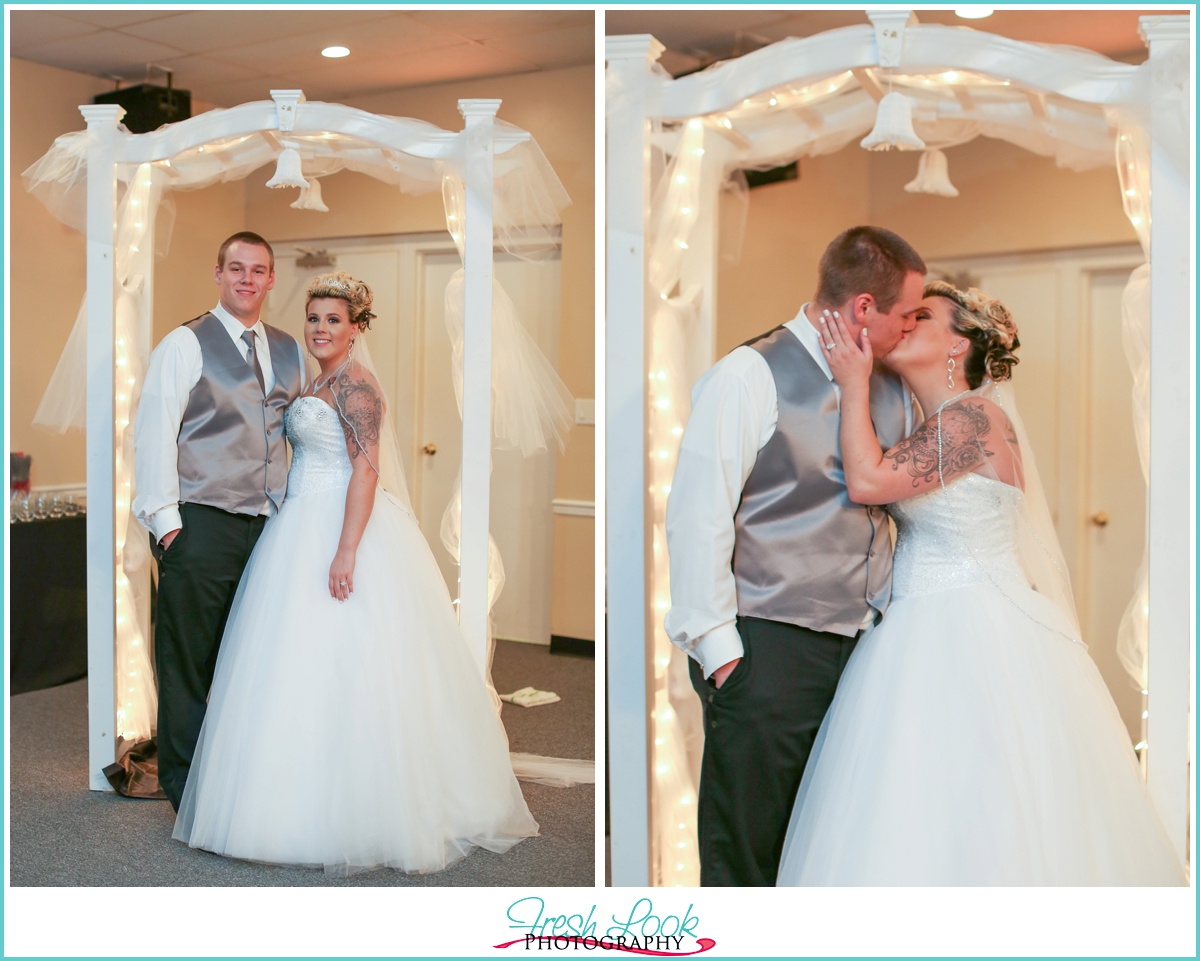 VENDORS: Ceremony Venue – First Church of the Nazarene | Reception Venue – Knights of Columbus Hall |  Pastor – Mike Pumphrey | Bridal Gown, Bridesmaid Dresses and Invitations – David's Bridal | Groom and Groomsmen Tux – Men's Wearhouse | Wedding Cake – KSR and Cakes | Catering – Pollard's Chicken