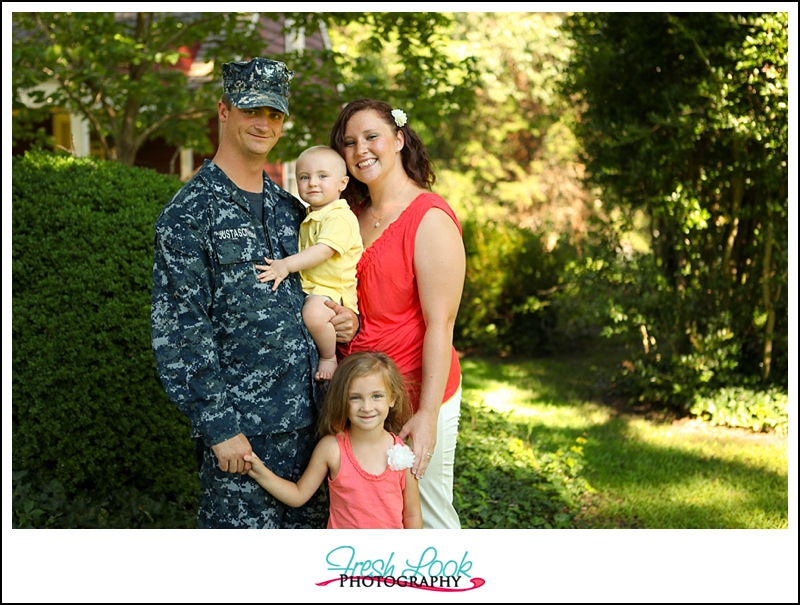 Saying goodbye to a loved one is always hard, whether for a few days or a few months, it never seems to get easier. That's what a family OpLove session is so wonderful for families to be able to do before daddy leaves! It gives the families a visual reminder of the deployed family member, as well as reminding them of how much fun they had during their session!
Lacey told me that with the deployment coming up fast, she wanted to get some pictures of their little ones, especially since her son isn't even a year old yet! It can be so hard for dad when he's got little little ones at home, and has to miss so many developmental milestones. Plus she said this will give him a great reminder of what they looked like before he left, and then he can compare it to how much they've grown by the time he gets back!
One of my favorite parts about doing a session for deploying families is that I get a chance to take pictures with just mom and dad. Don't get me wrong, it's always my first priority to get a photo of everyone, but most of the time the husband and wife haven't had pictures since their wedding (sometimes they've NEVER had pictures!!!). So I really love being able to take a few minutes letting these two slip out of mommy and daddy roles, and go back to loving each other. Where all they are doing is looking at each other and remembering that yeah, the person looking back at them is pretty amazing!
Thank you guys so much for letting me be a part of your world for a little while. Your kids are amazing and I know this deployment will fly by! I can't wait until next year when you're able to welcome your sailor home to resume life with his family!