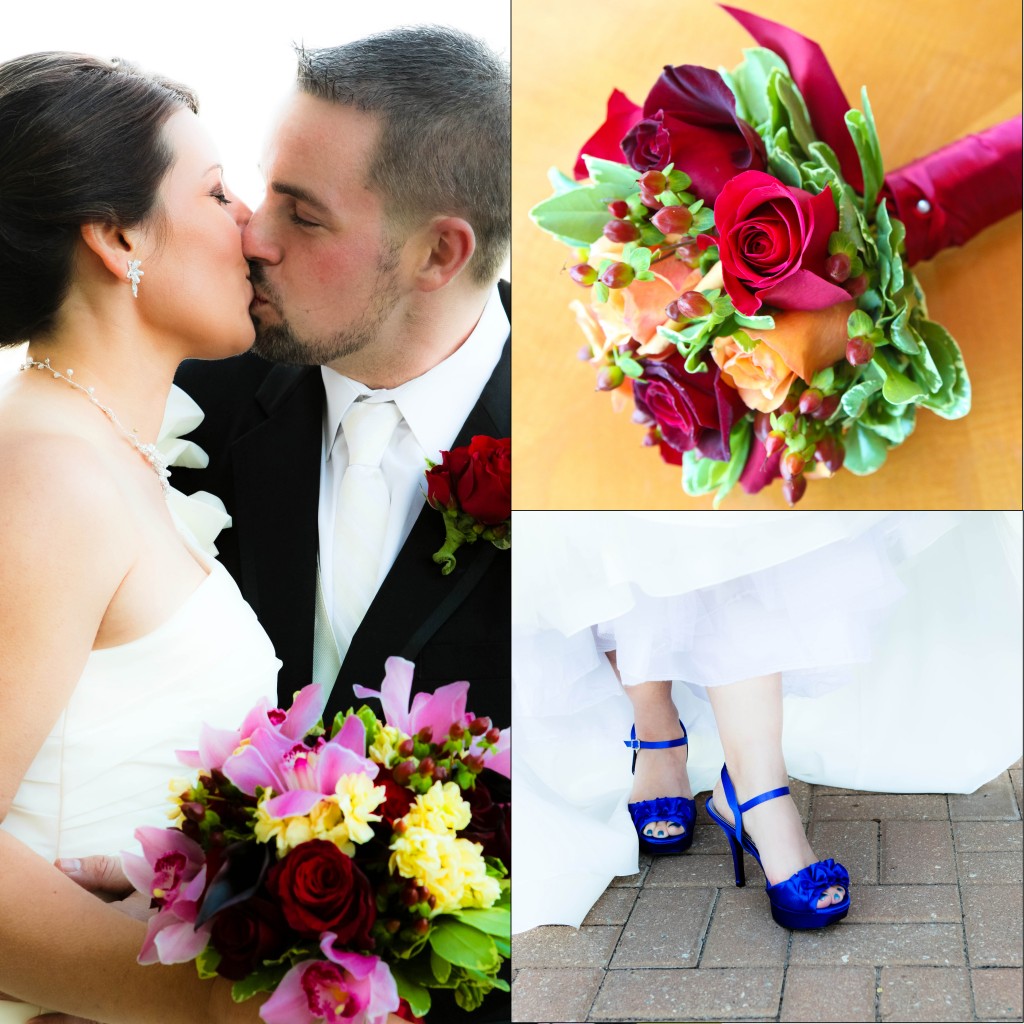 When couples are choosing a photographer and I get an inquiry, 9 times out of ten, the person writing the message wants to know two things: am I available on "X" date and how much I charge. Let my just say, that these are valid questions! I completely understand that when planning a wedding, there is a budget and it has to cover everything. I totally get it! But when you are choosing a photographer to take pictures of your wedding day, and who you are trusting to capture all the memories and details that you won't have time to see, do you really just want to base it off price?
Rather, I think you should be asking a different set of questions:
Do I love the pictures that this photographer takes?
Do I feel it is important to have a relationship with my photographer?
Do I genuinely feel the photographer is the best fit for me?
Like falling in love with your sweetheart, you just know when it's right. And I believe that it's the same with finding your wedding photographer! You'll meet, start chatting, and something will just click and you'll realize, oh yeah! This is the one for me!
While it is definitely important to find someone who can work within your budget, it is equally important (if not more so!) to figure out if they fit in other ways as well!
Here are some things about me so you can figure out if I'm the right wedding photographer for you:
I'm a hugger, I want to hug everyone because nothing disarms people faster than a smile and a hug!
I absolutely LOVE wedding days and will make myself part of the family
In that vein, I want to take care of your parents and make sure they have all the pictures they want, just like I would for my own parents
I will be jamming out to the music at the reception
I squeeze every last bit of time out of the schedule to take photographs
Yes, I want to try a piece of that delicious looking wedding cake 😉
I'm going to get a little misty eyed when it come to the exchanging of vows
I want you to have the best pictures possible, even if that means we have to move some furniture, or check out the light in a different room

I want to make sure you are taken care of and have everything you need (I'm a bit of a nazi in making sure my brides have enough water!)
I love seeing your inspiration board on Pinterest and discussing which photos we can bring to life!
I want to spend the most time photographing you, the bride and groom. Family photos are SUPER important, but do you really want to have spent the whole 45 minutes you've allotted for photos and only come out with 4 pictures of you two?