Wedding days can be stressful – often the bride and groom are running around like crazy people because there is SO MUCH that needs to get done before walking down the aisle. However, at this elegant Founders Inn wedding two weeks ago, that was not the case for Katie and Brad. They hand picked an amazing team of vendors to make their wedding day dreams a reality and everything could not have gone more perfectly!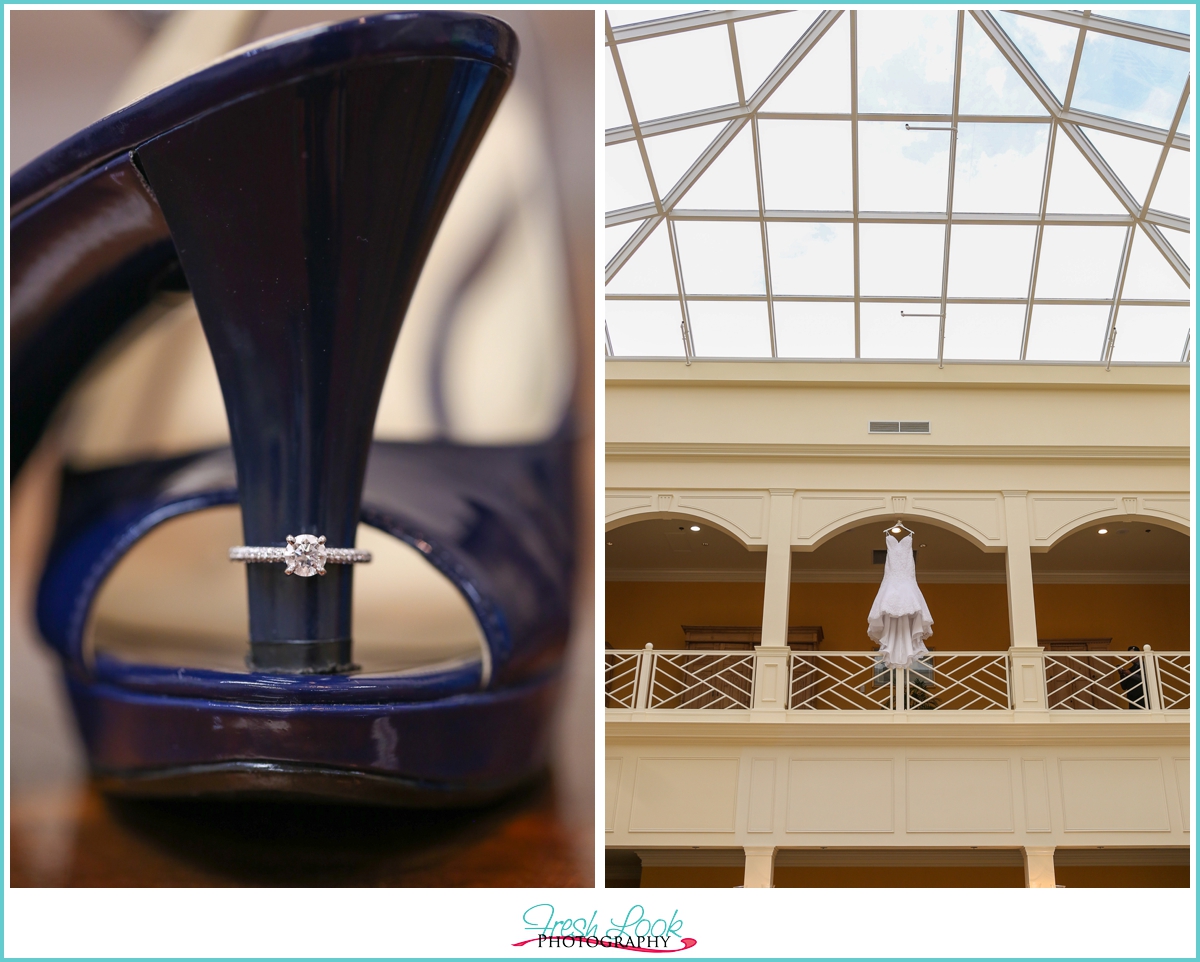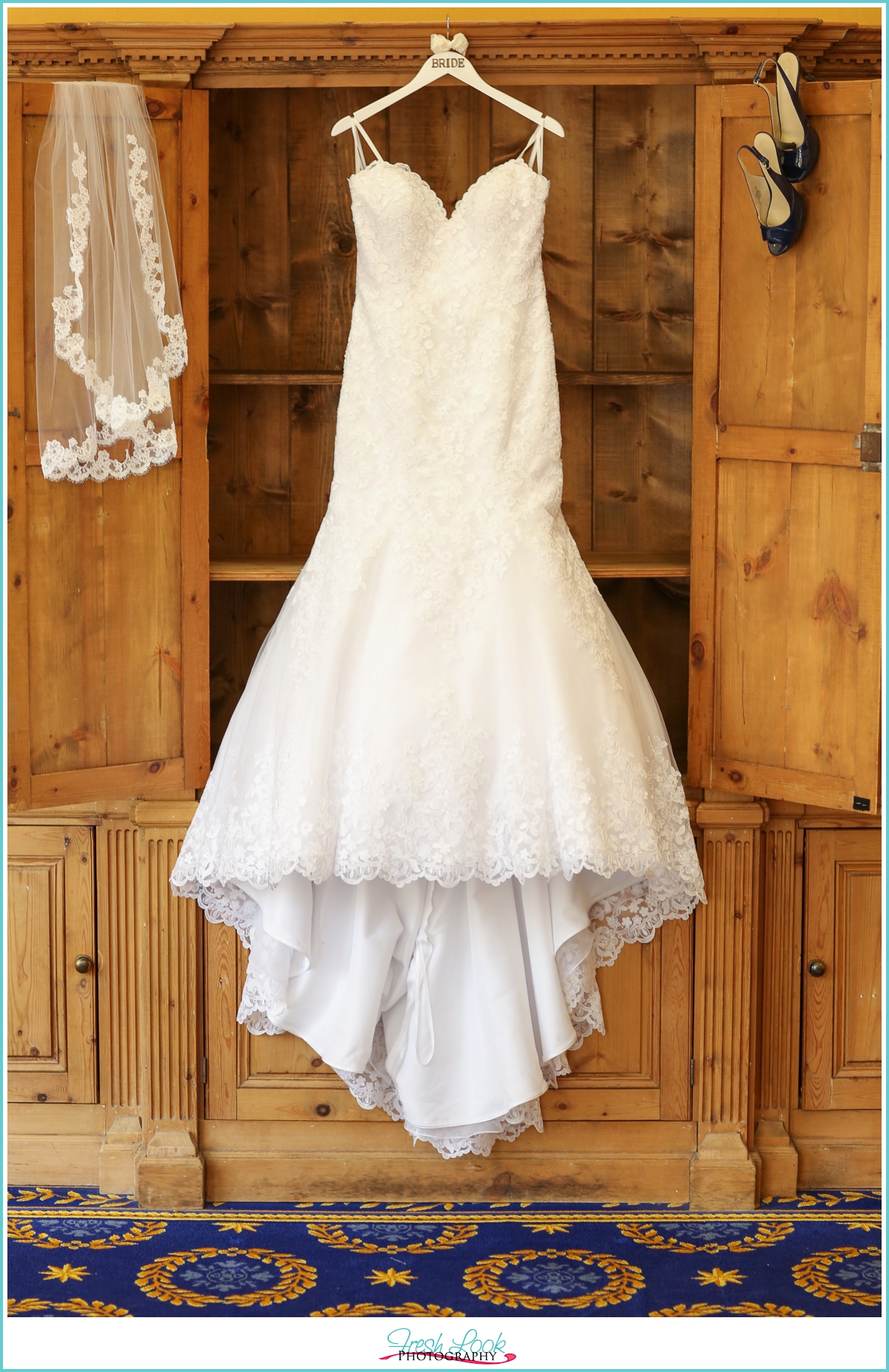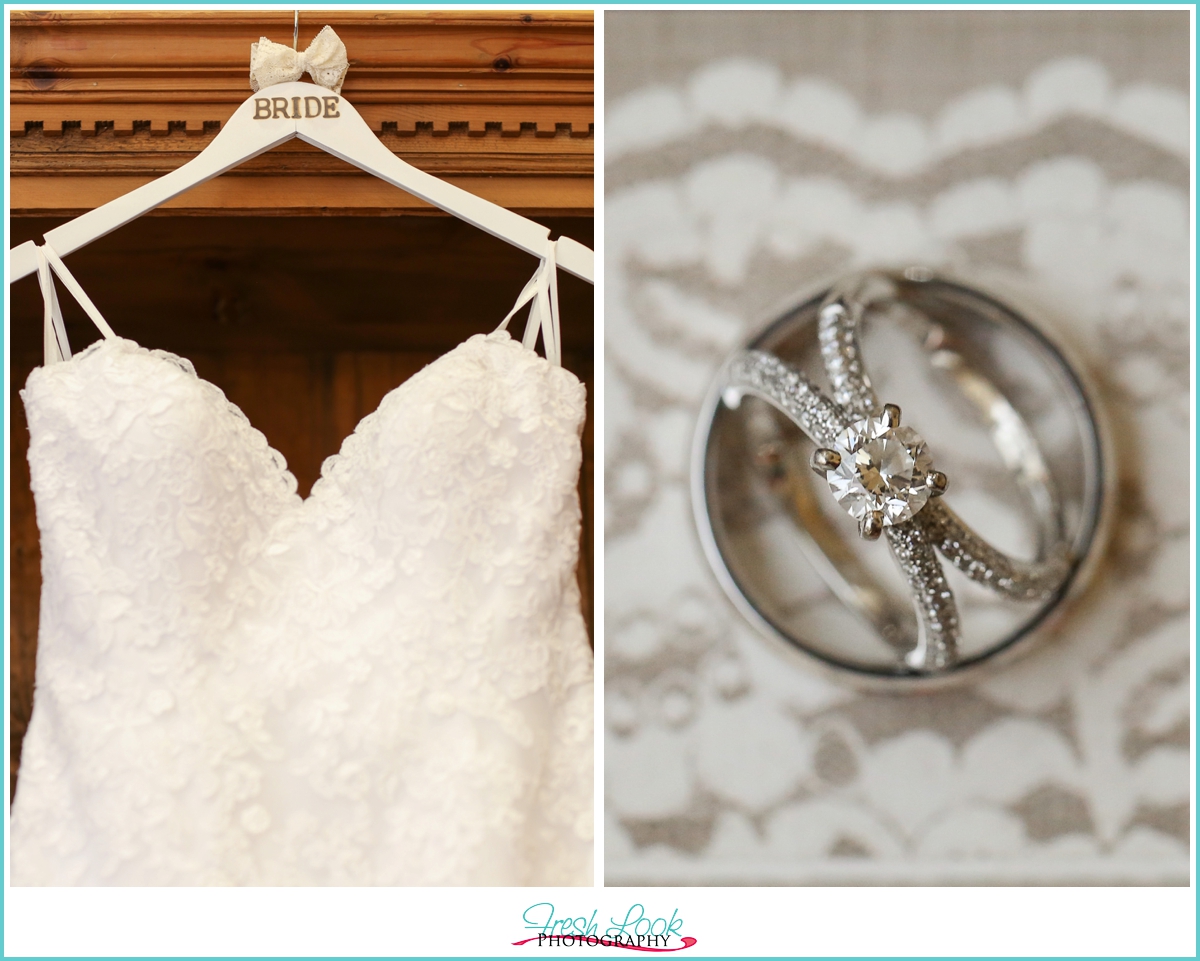 The bride does a bit of woodworking, so she burned the "Bride" letters into this hanger, making it extra special!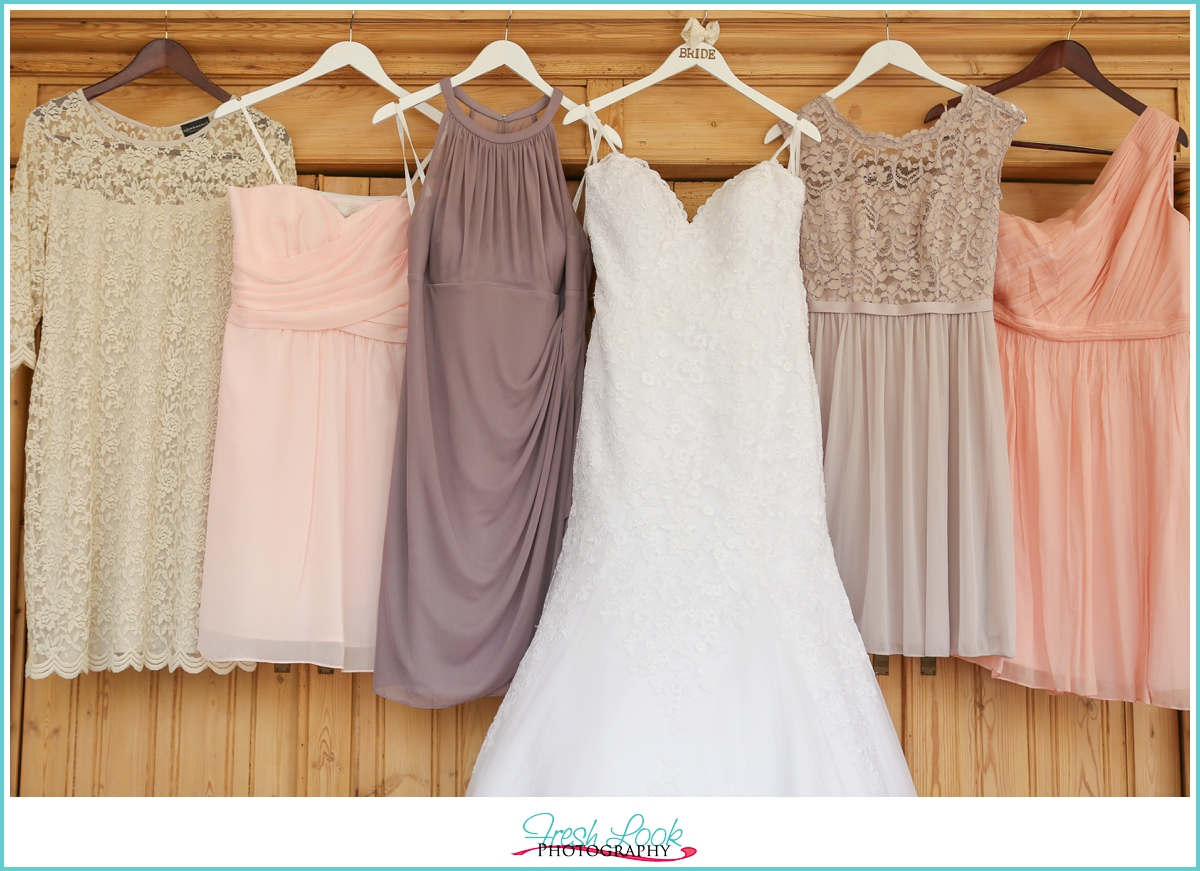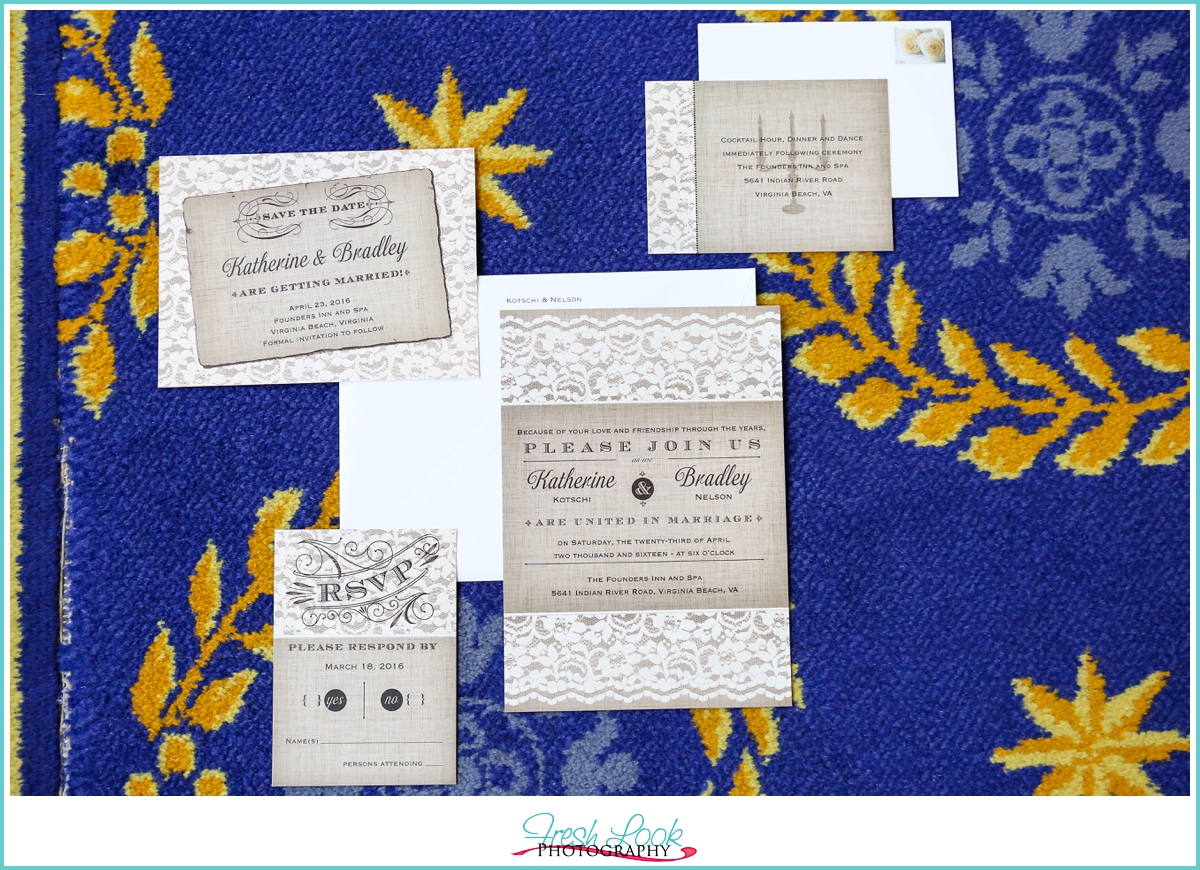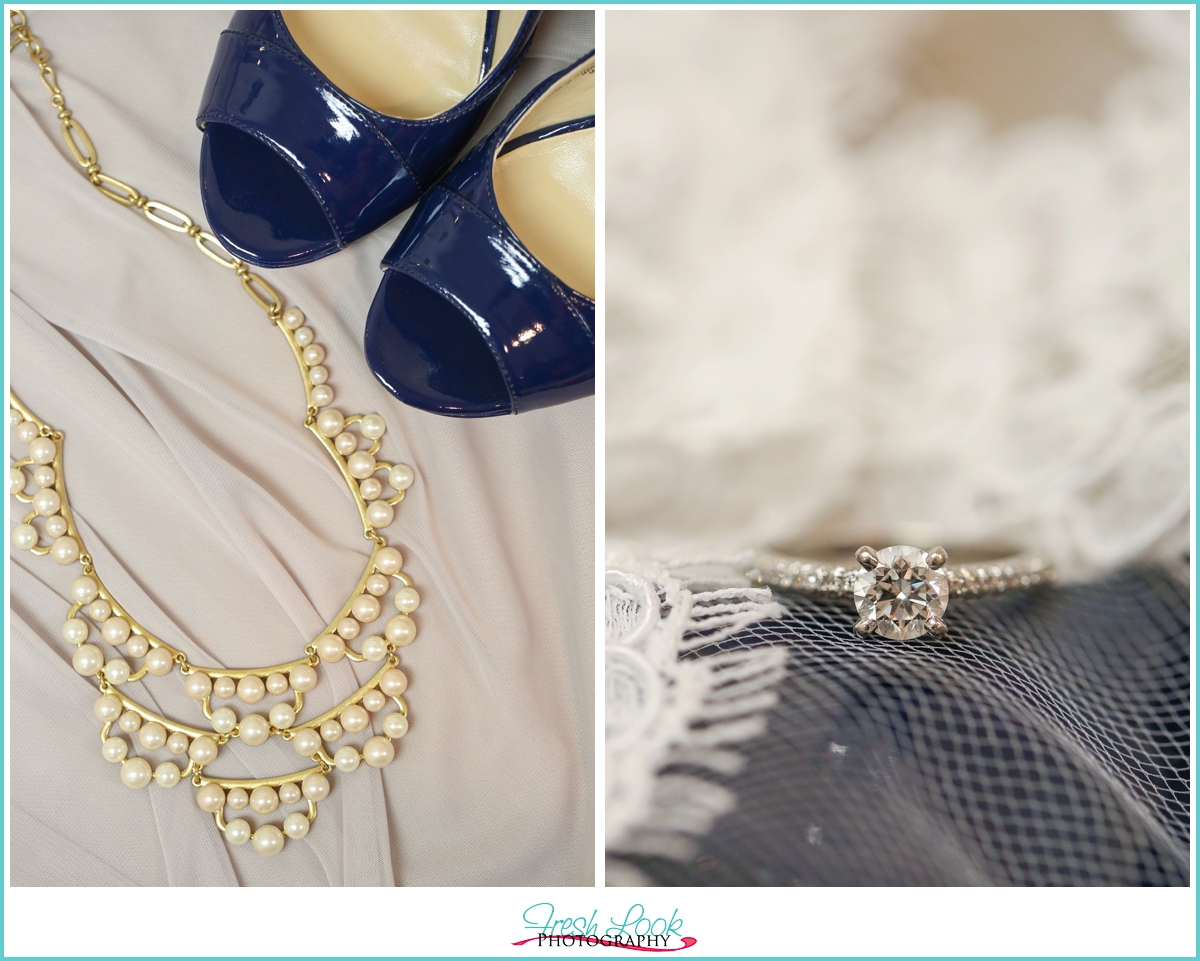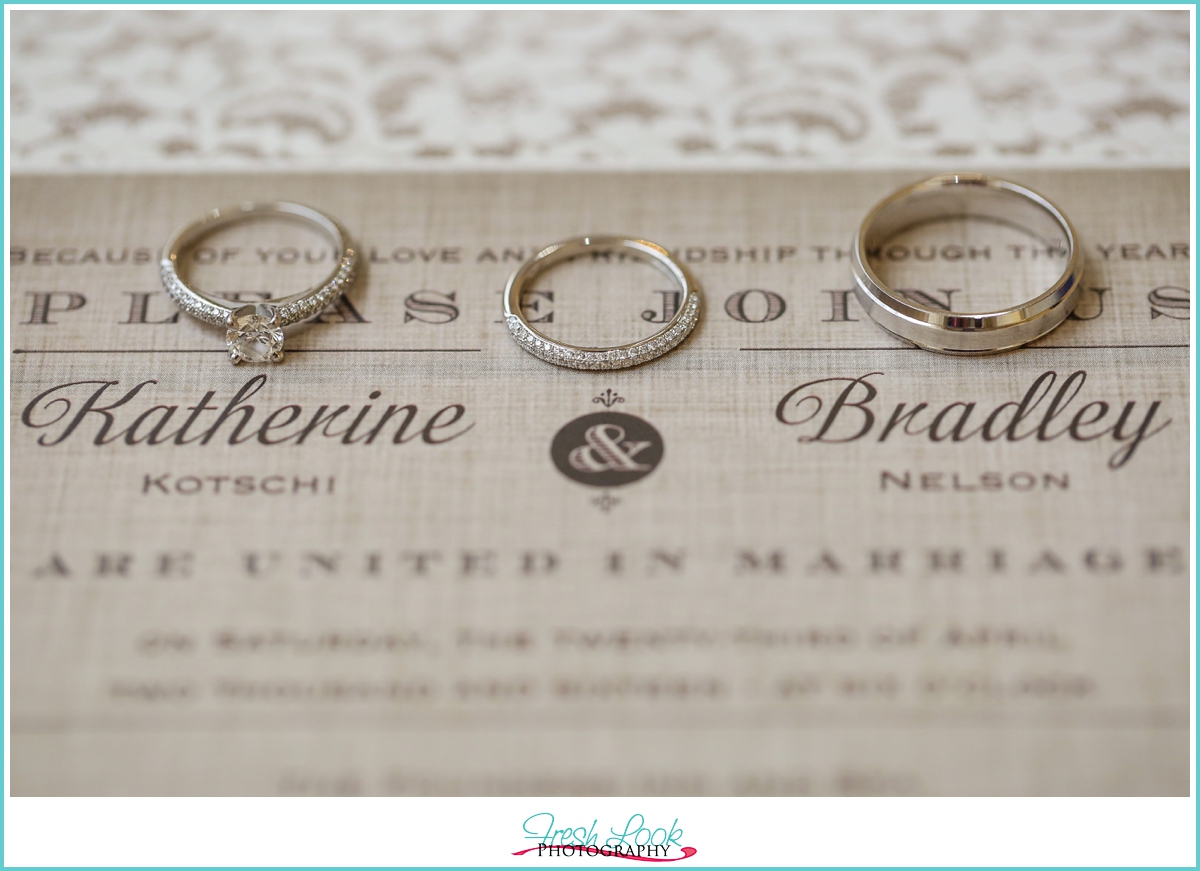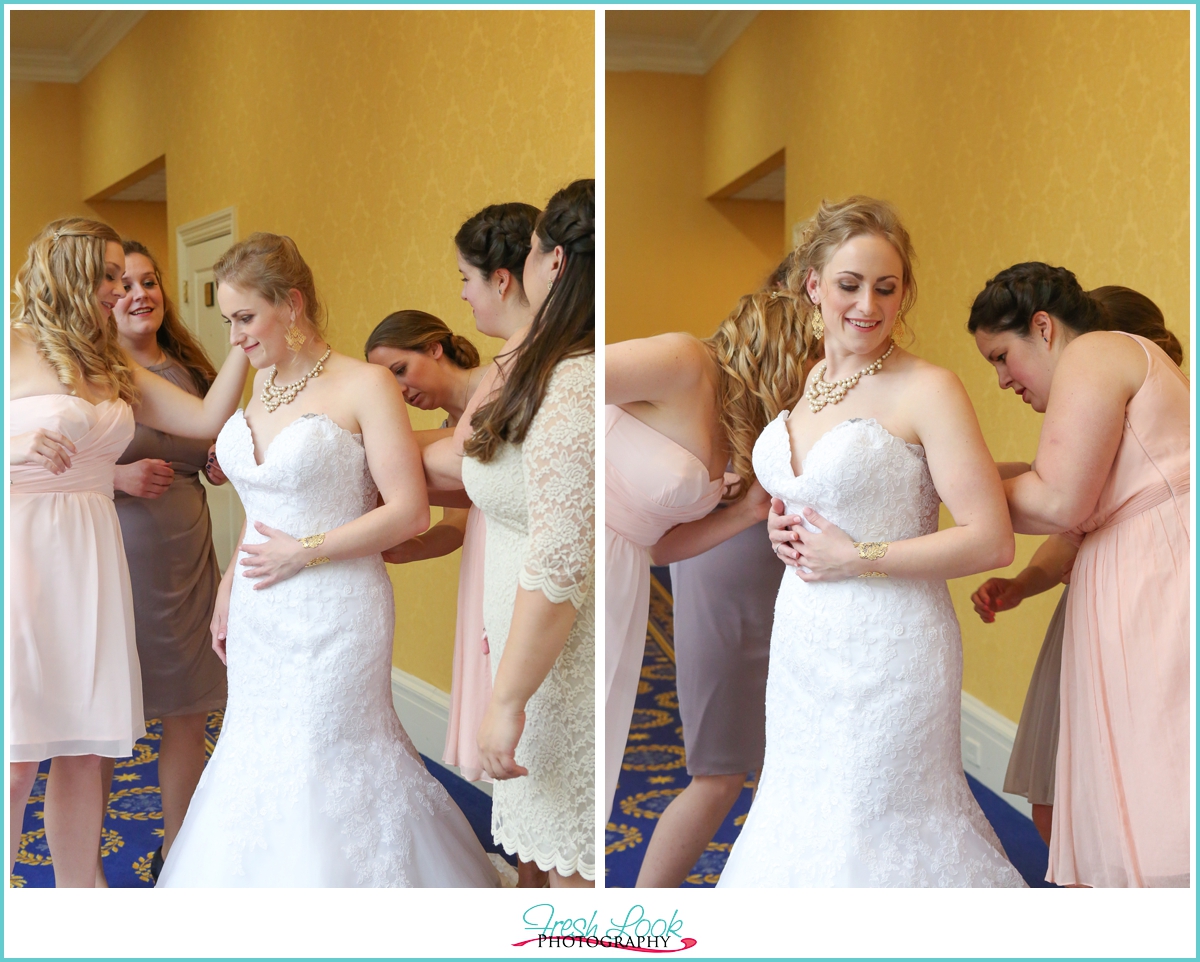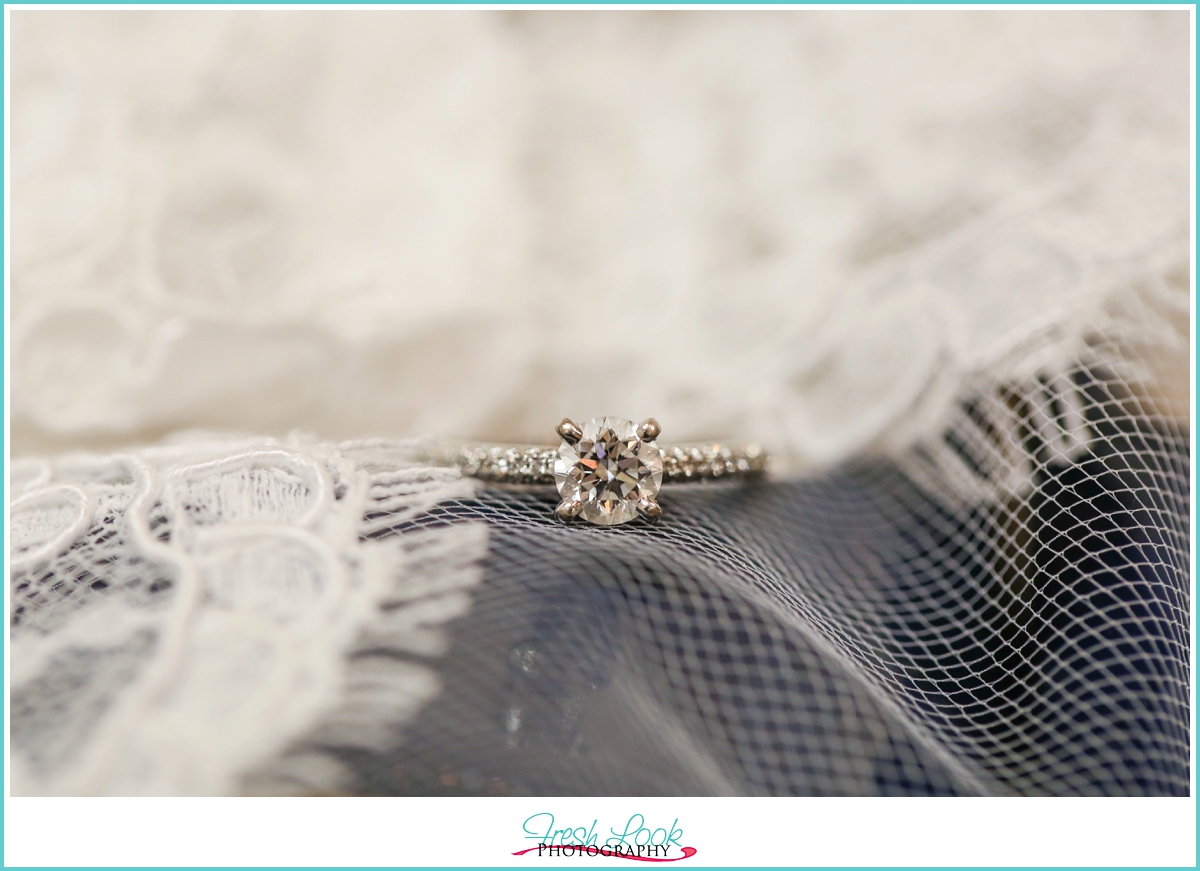 Elegant Founders Inn Wedding
If you want to catch up on all the gorgeousness we've done so far, you can take a peek at the sweet engagement photo shoot  we did in Williamsburg (chester made an awesome cameo appearance!) and the gorgeous bridal session that Katie did in the historic Freemason district.
All caught up? Awesome! Now we can get to their wedding day story!
And what better way to do that than showing you the sweet "first look" these two shared? They both got a little choked up, but I'm pretty sure it was Brad I saw wiping away a tear as Katie tapped him on the shoulder to look at her for the first time. I love that it is such an intimate moment the bride and groom get to share where it is just the two of them!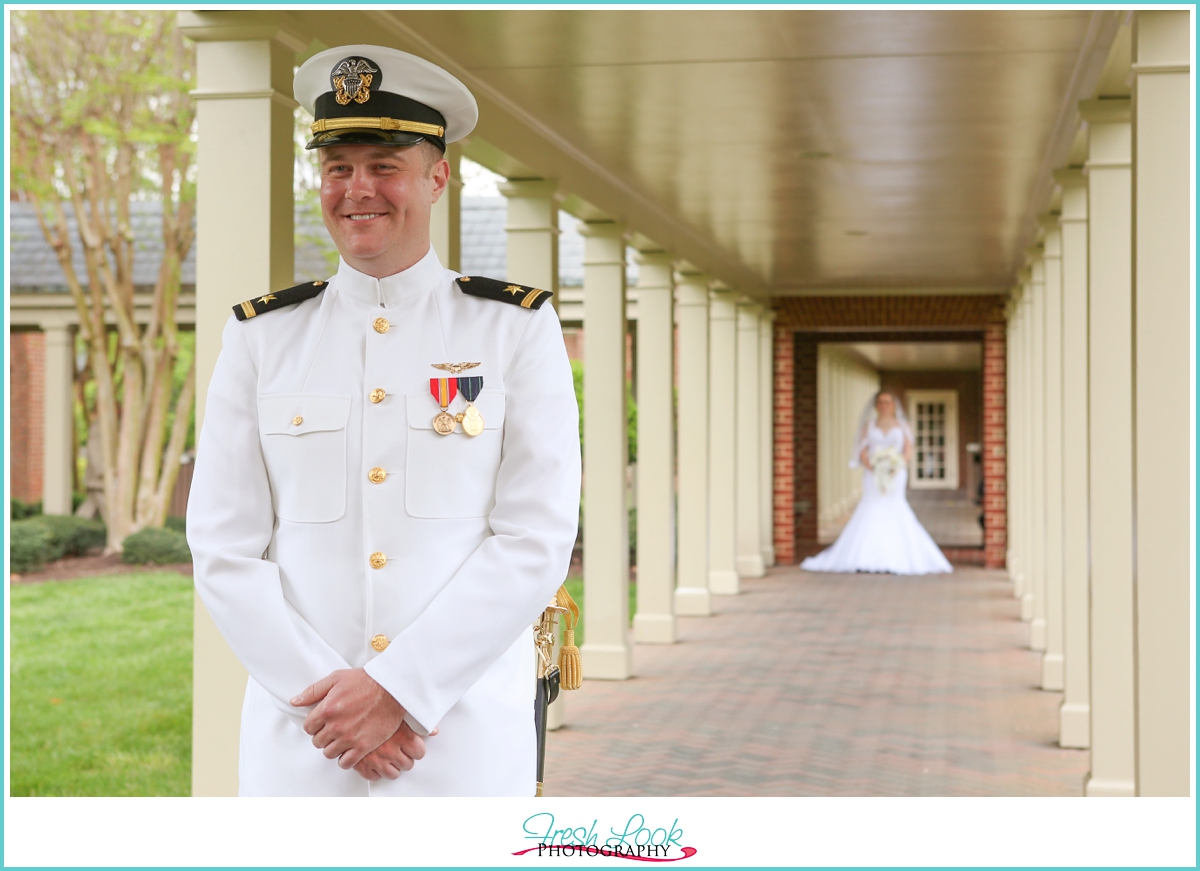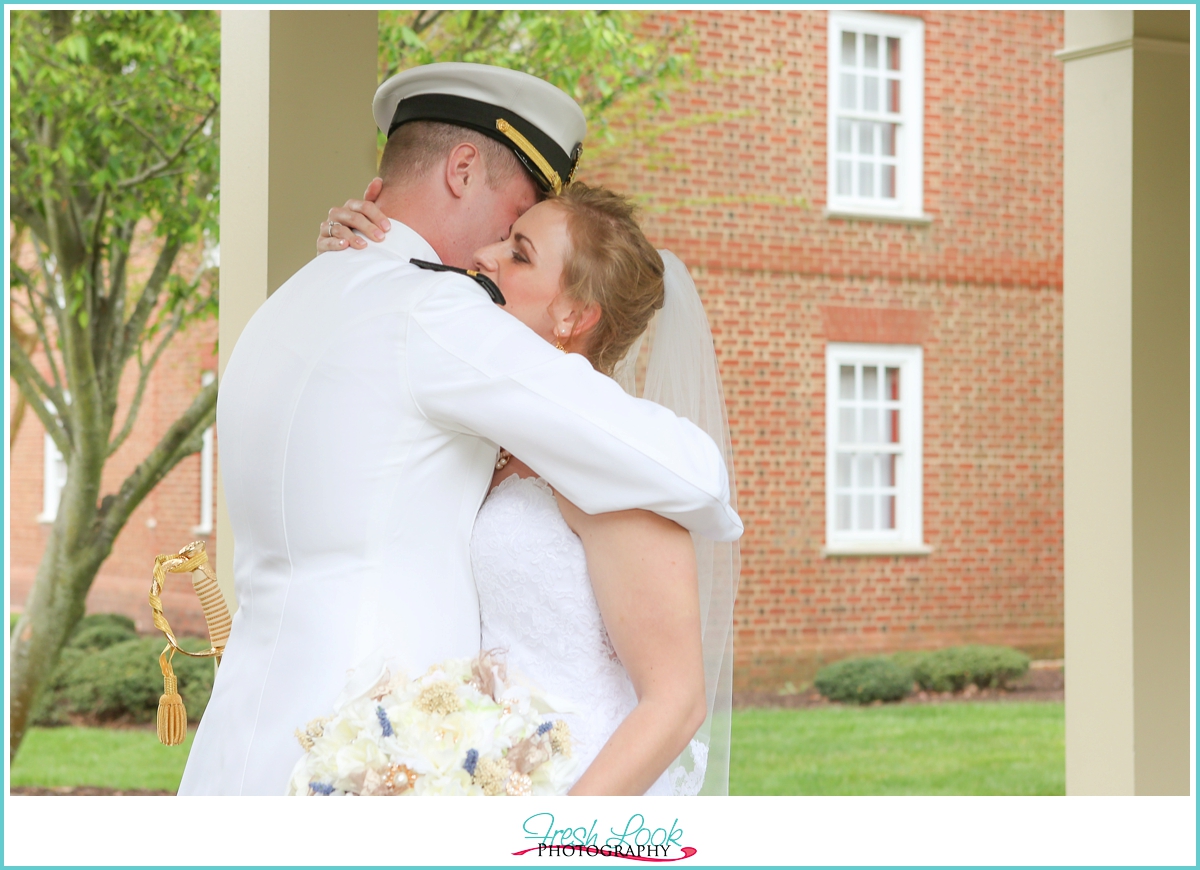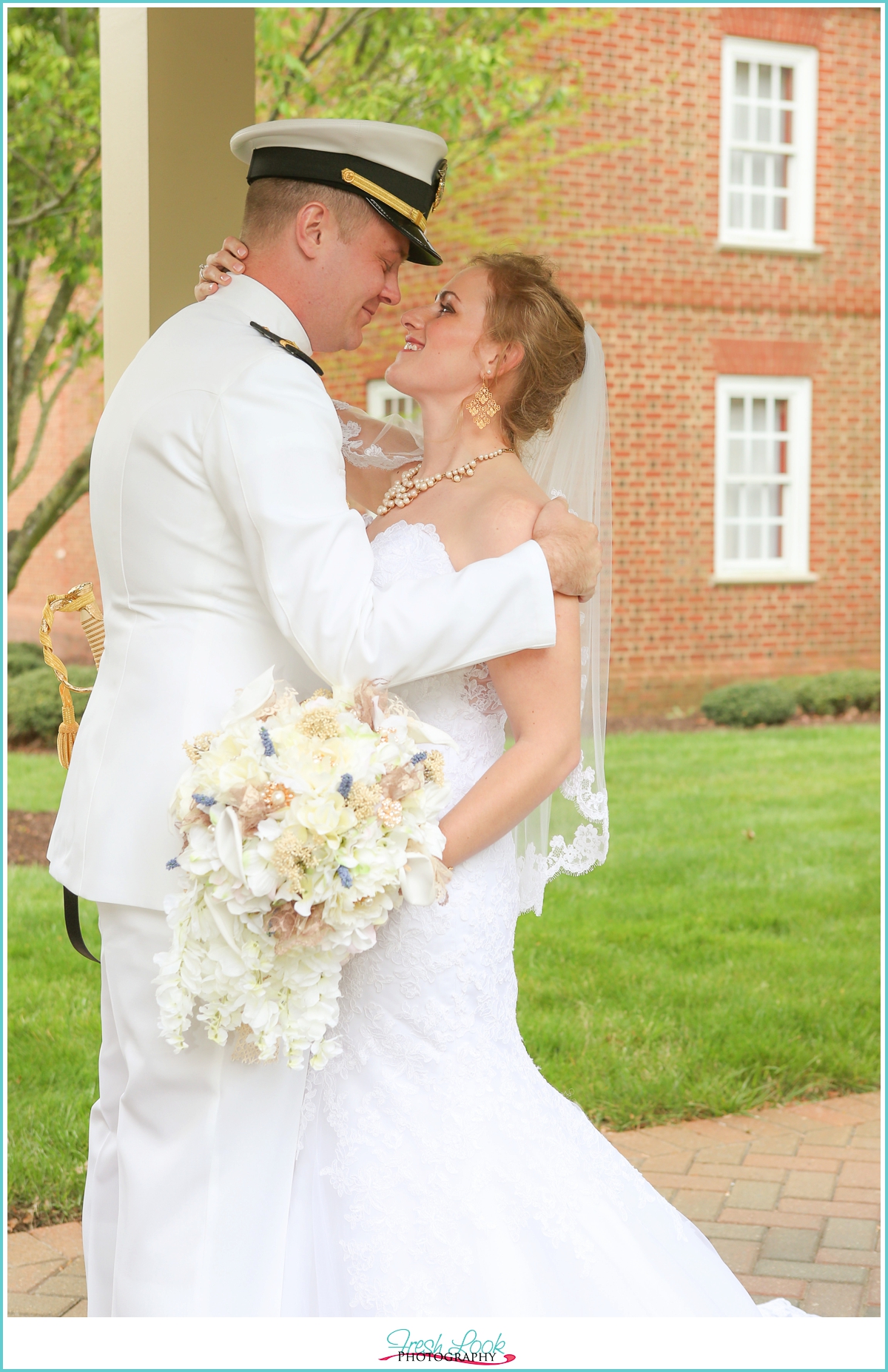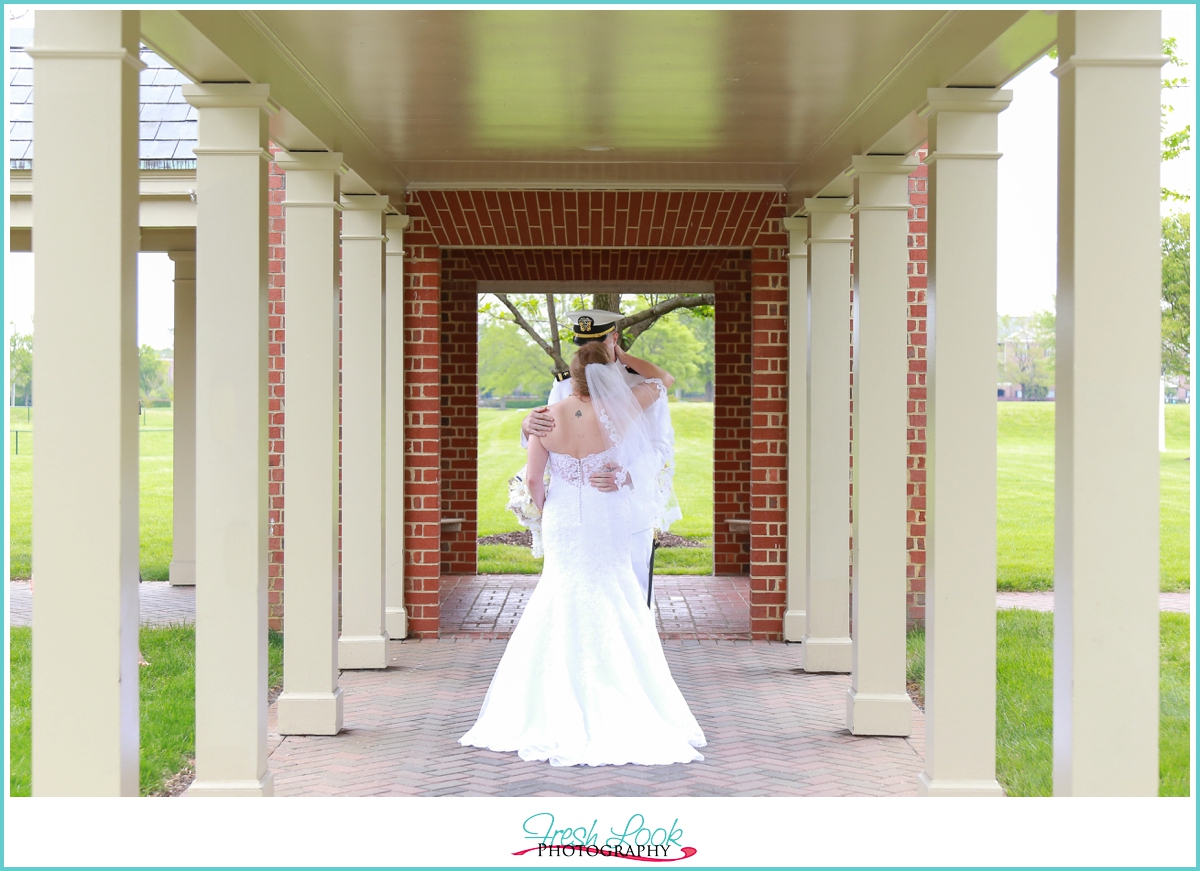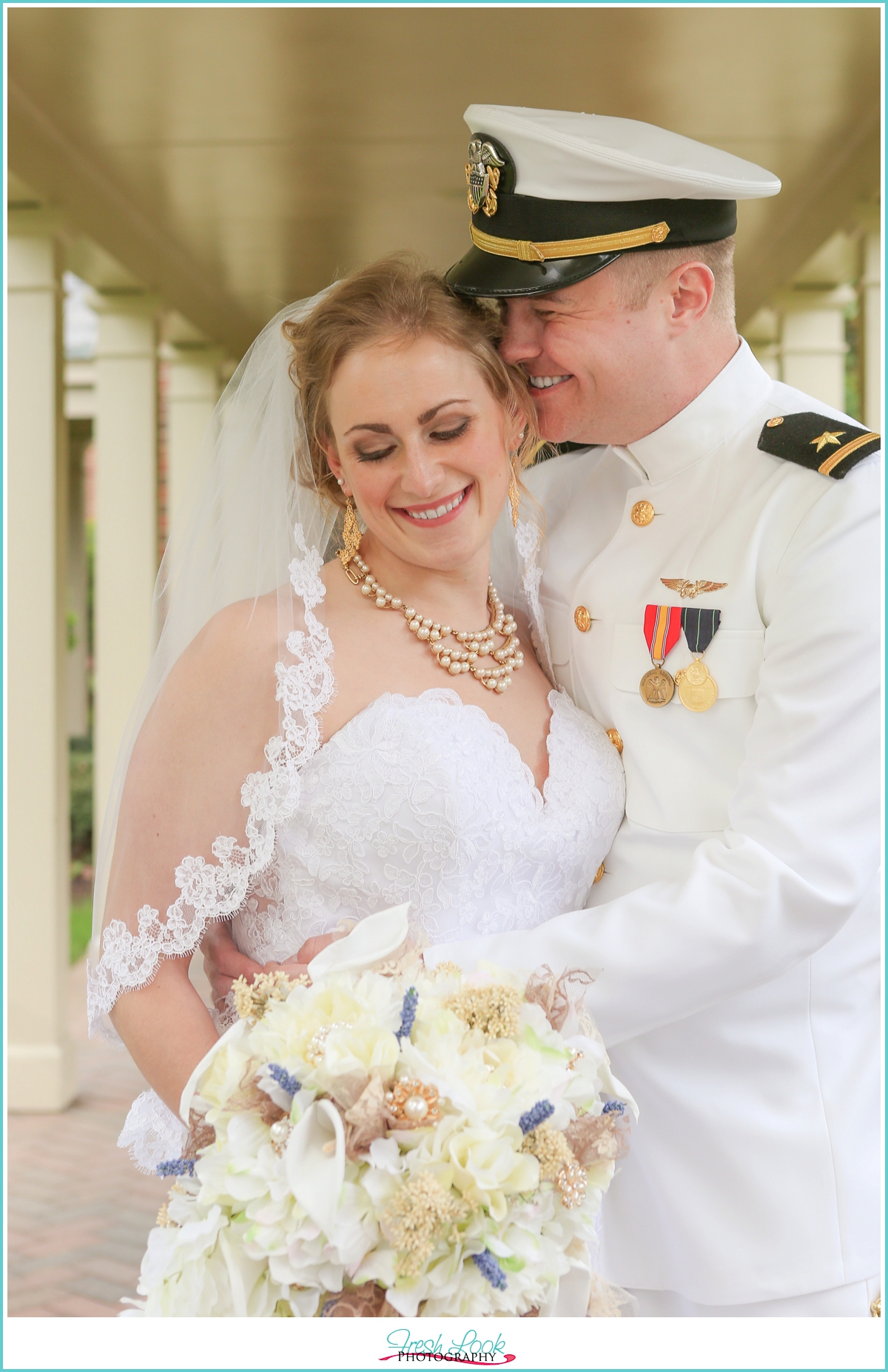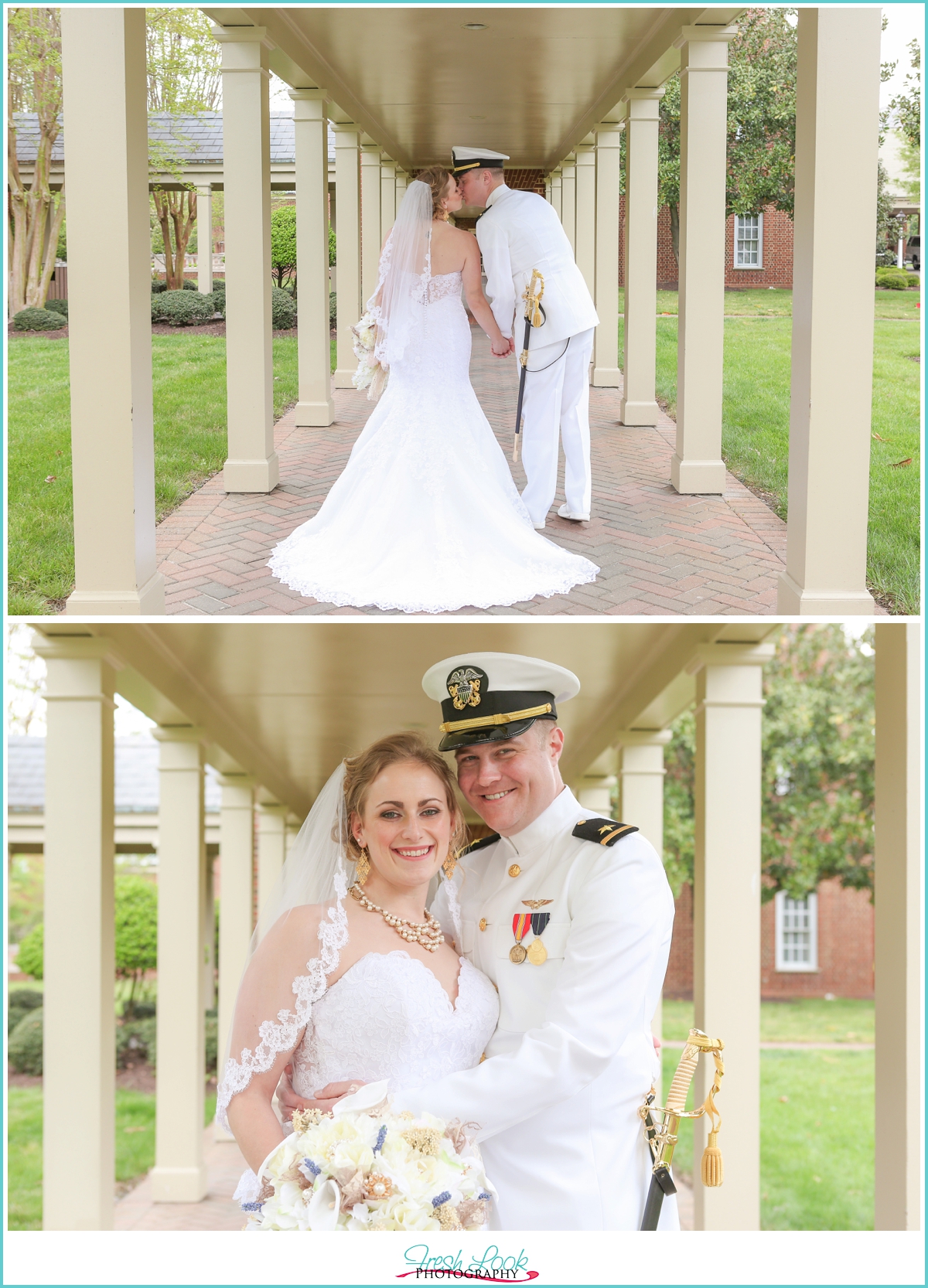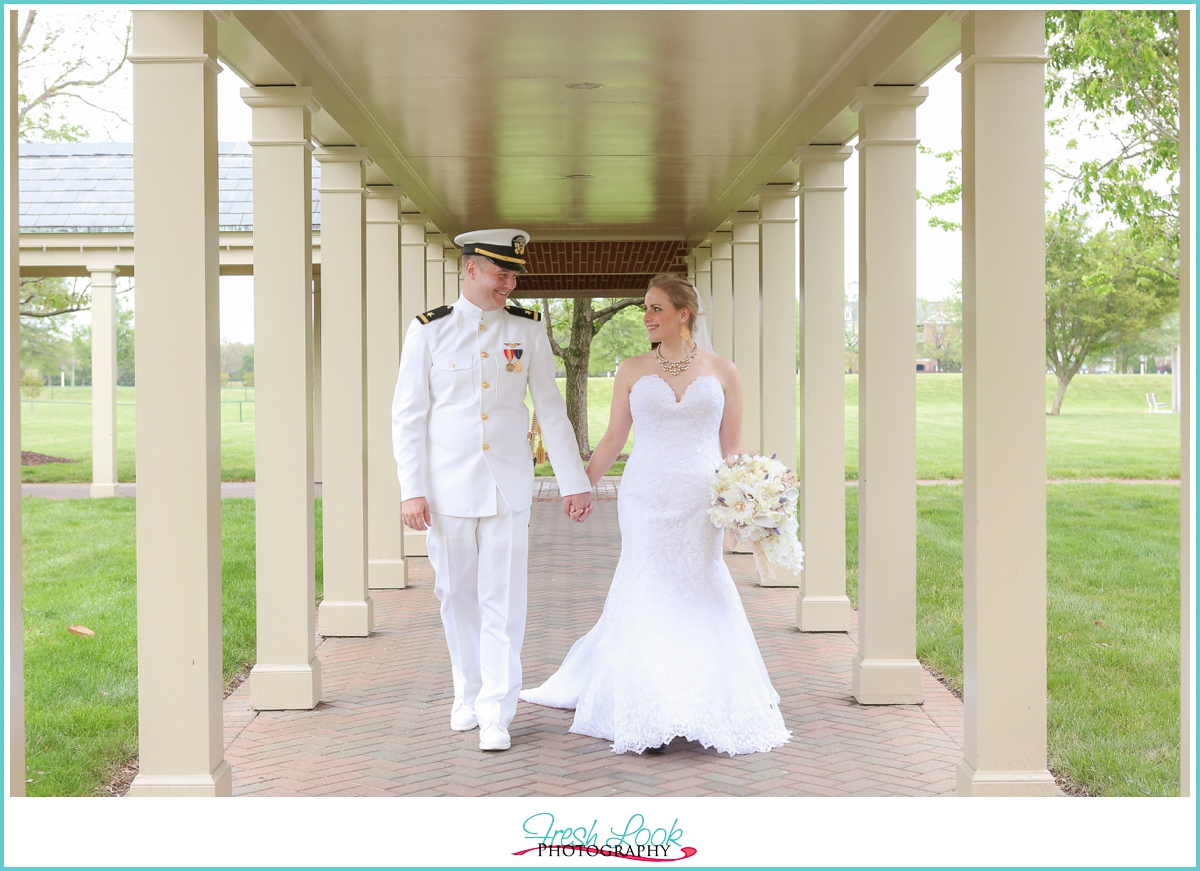 It's SOOOO hard to pick just one favorite from their wedding day. Katie and Brad are such beautiful people, and their love and laughter that day was infectious!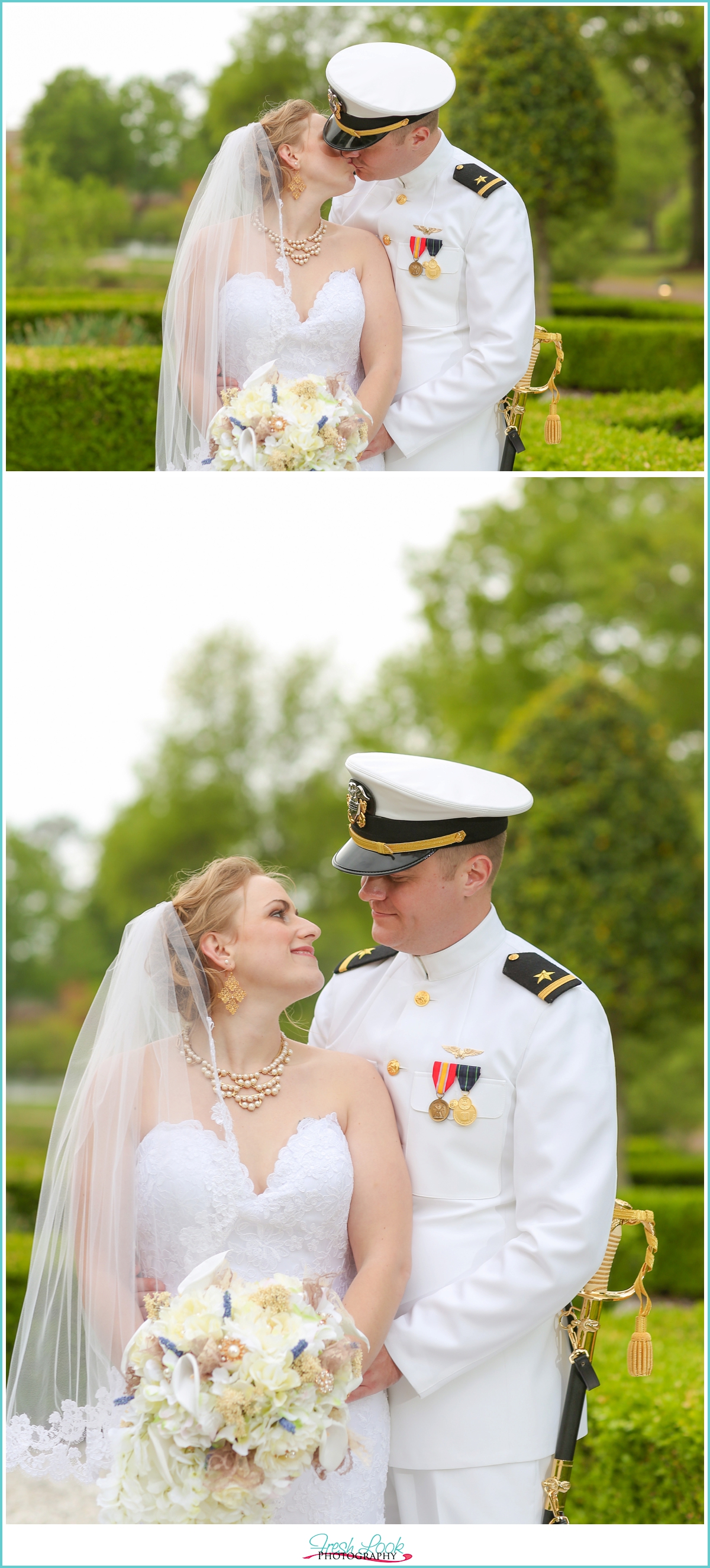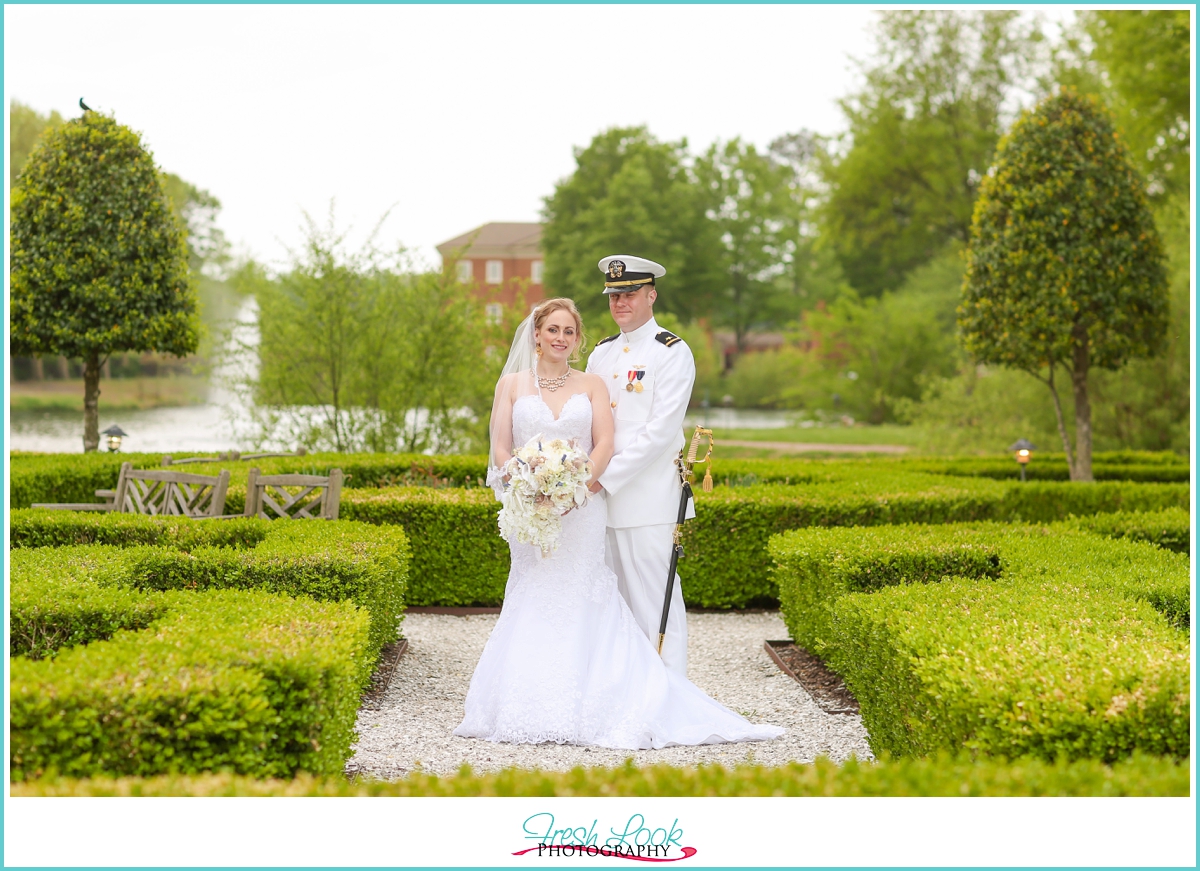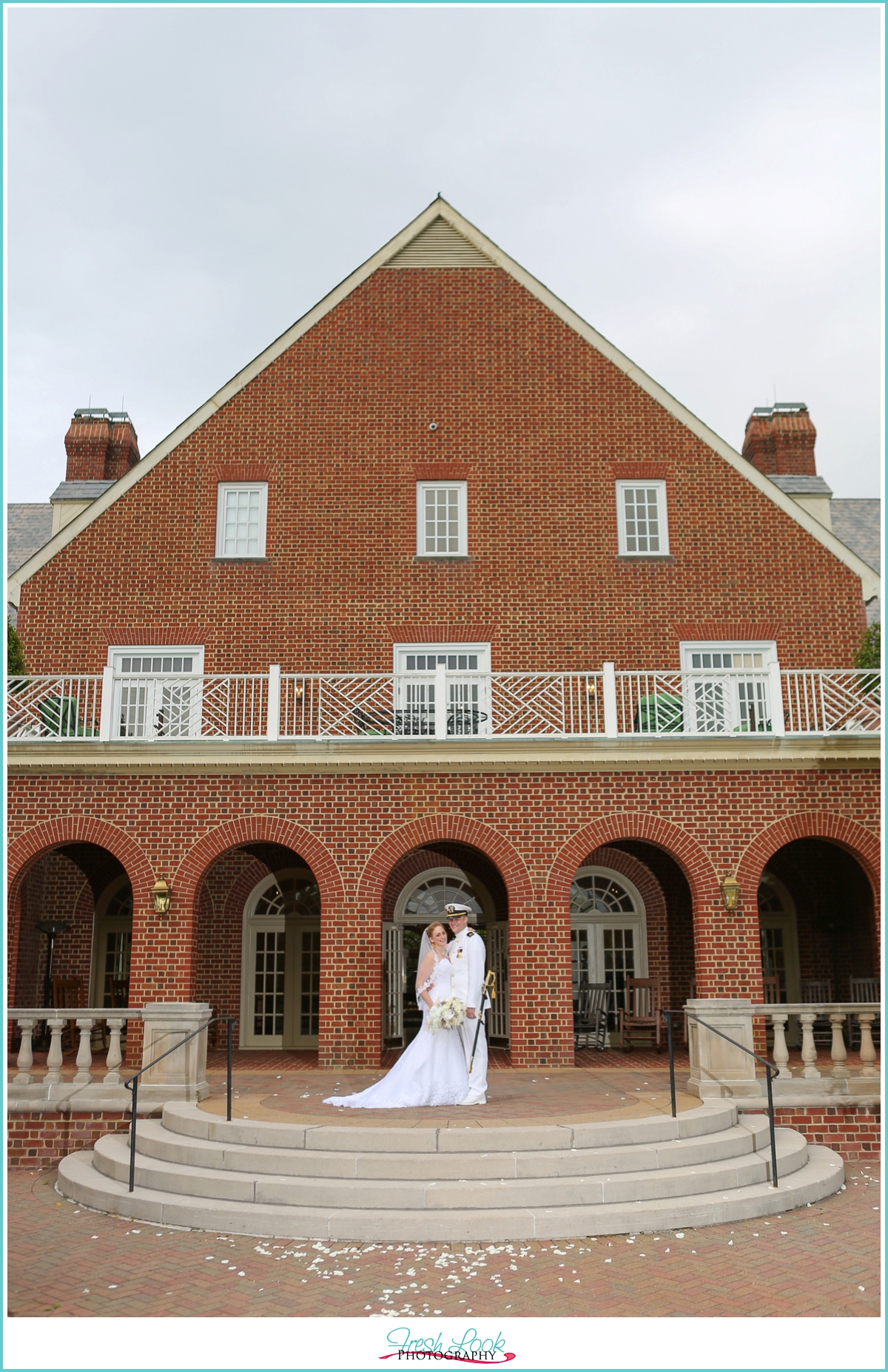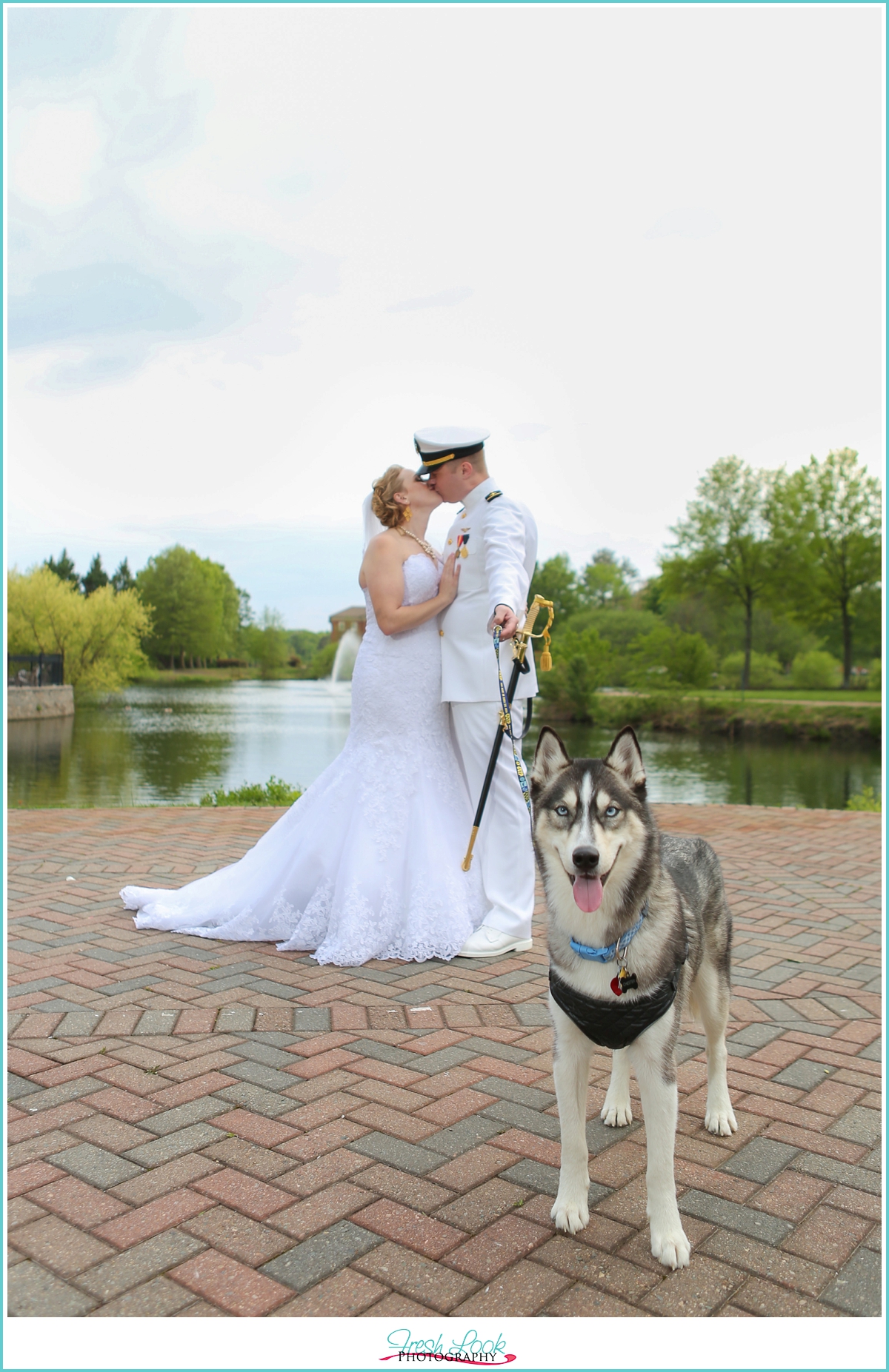 And of course we HAD to get a picture with Chester in it!
When these two first met, both agree that neither of them was looking for that "special someone." Katie and Brad are both Naval officers, and are very focused on their careers and schooling – which is where they met. Katie had transferred to Florida for her next school, and Brad was the one assigned to show her around the area. Little did they know that late night talks and romantic walks would turn into the beginning of the rest of their lives!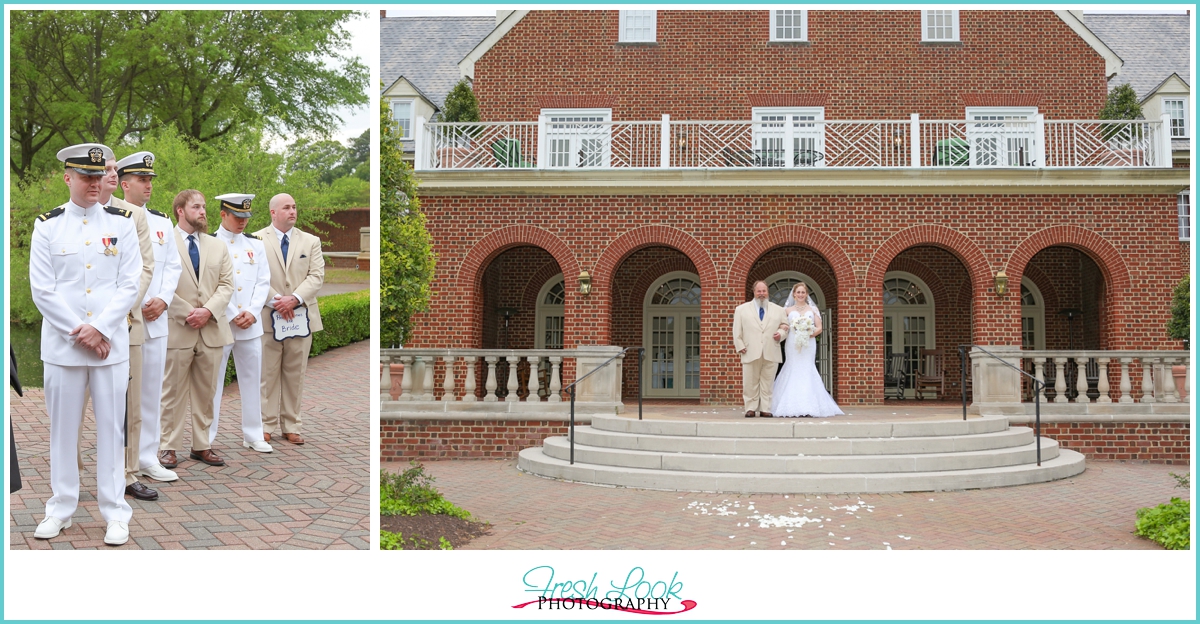 Katie was all smiles as she made her way down the aisle to the man she loves!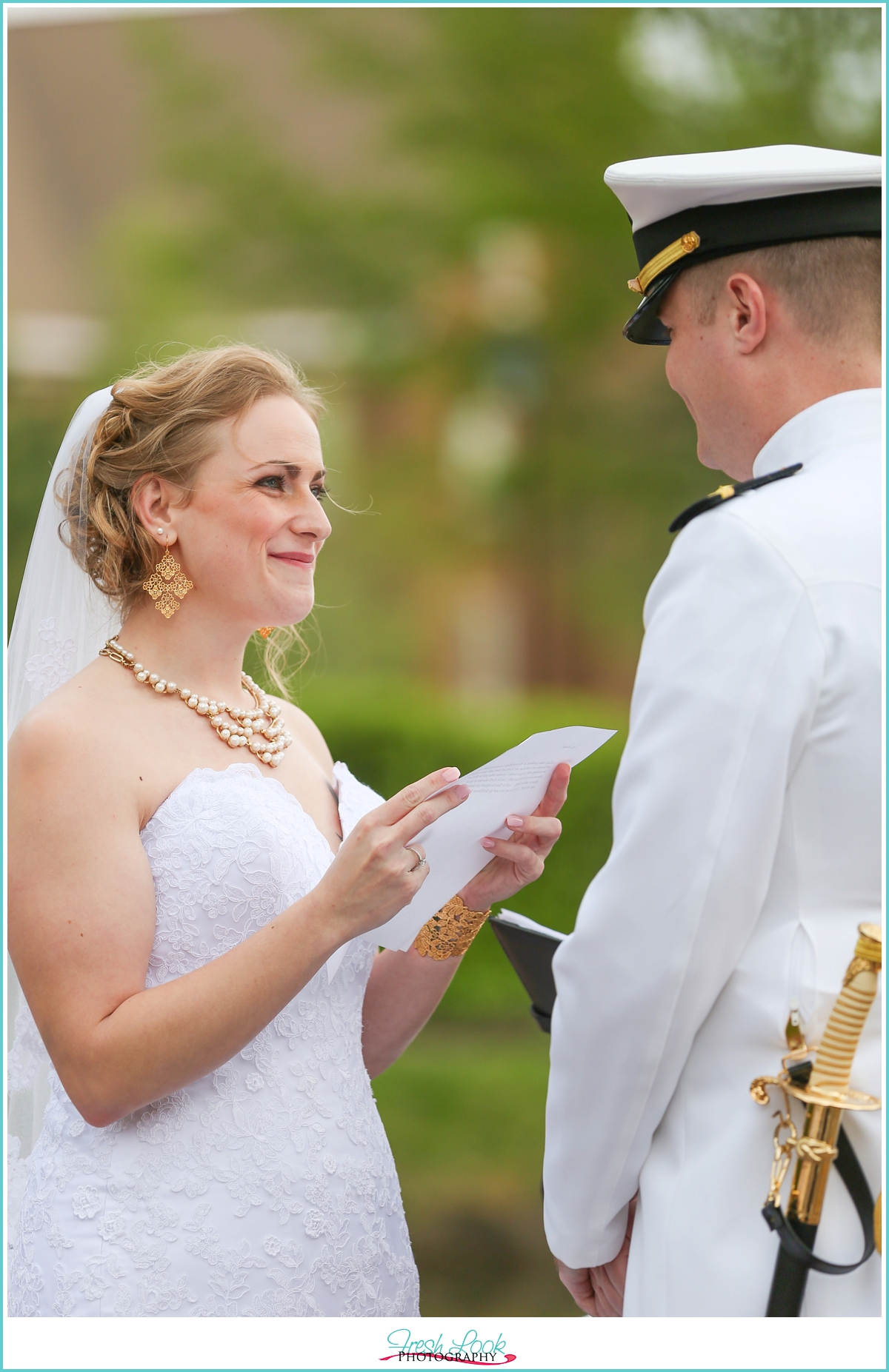 I love it when the bride and groom write personalized vows to each other.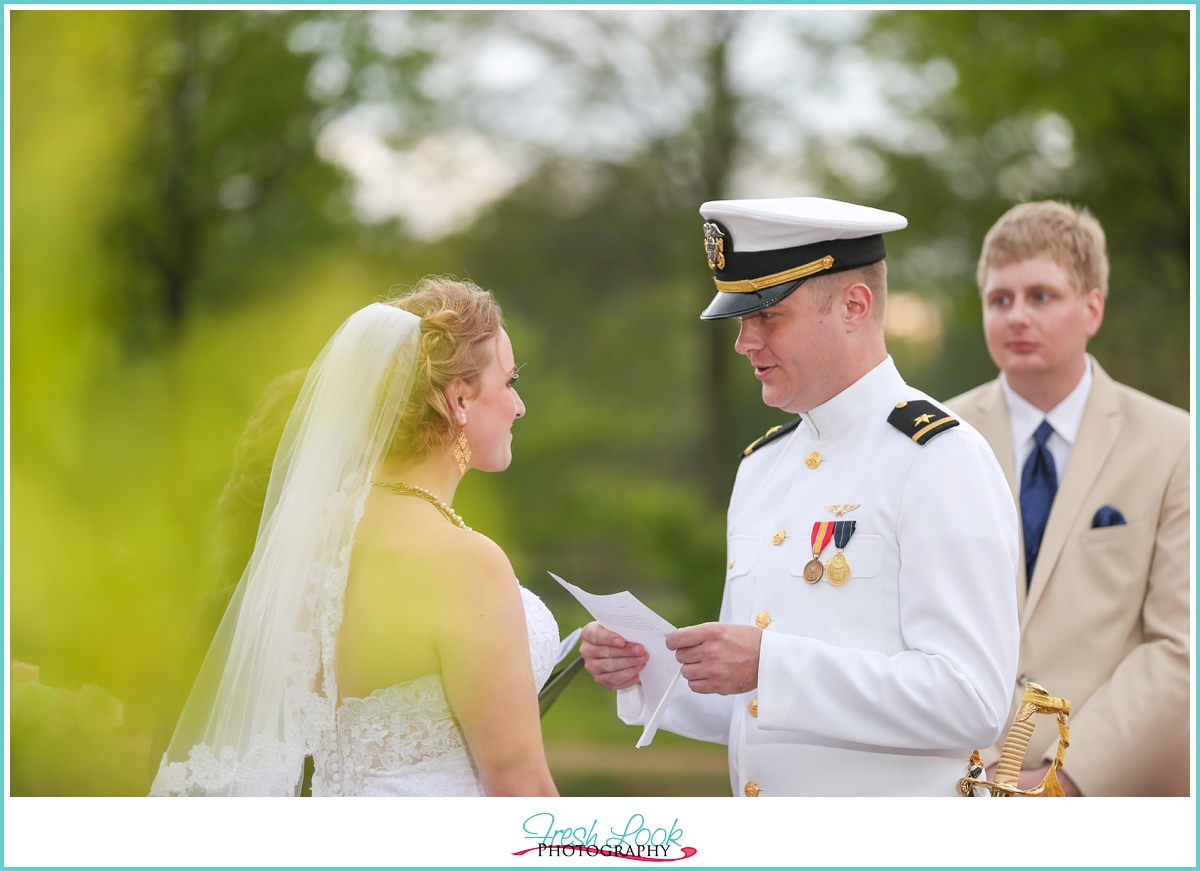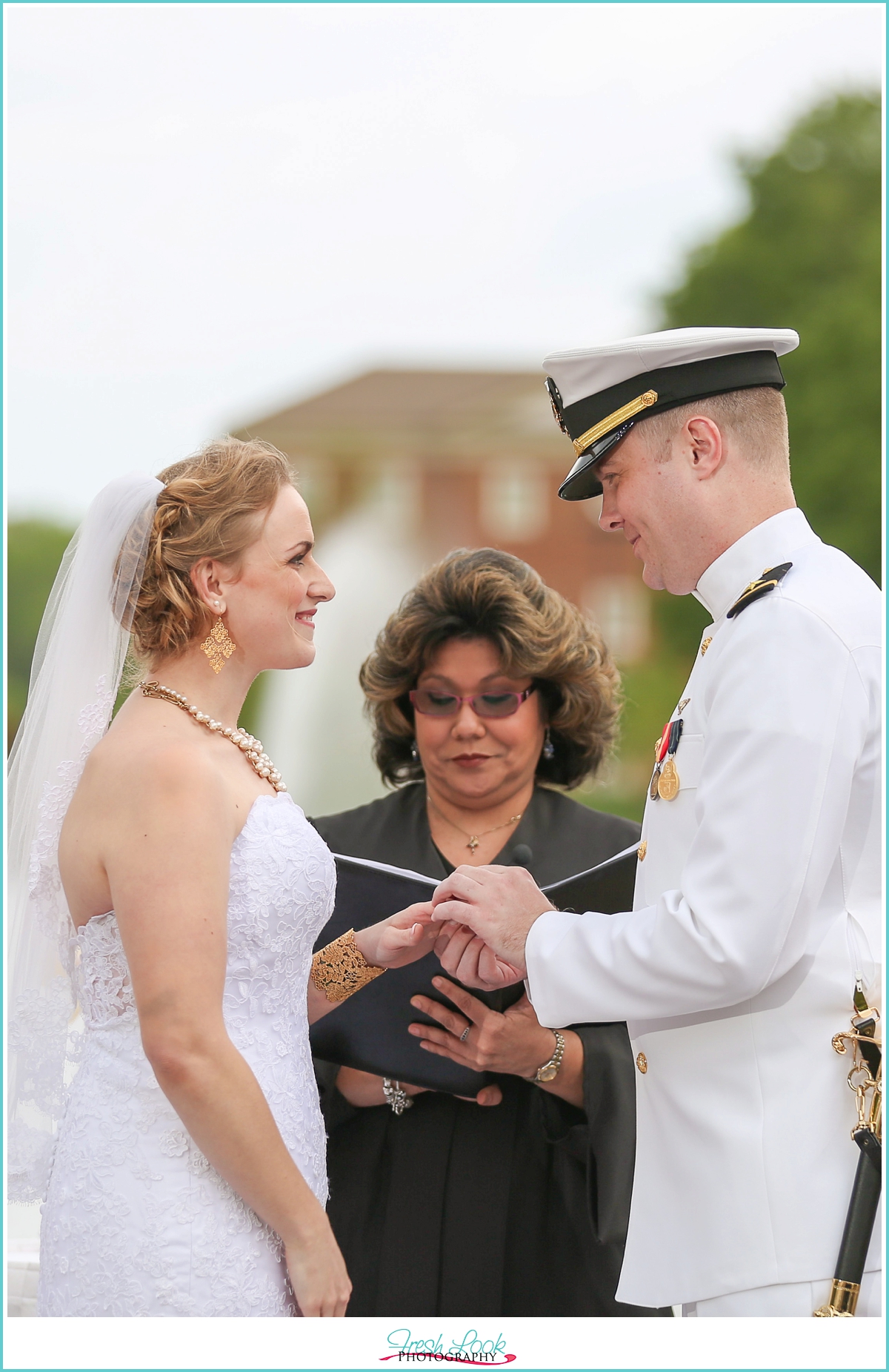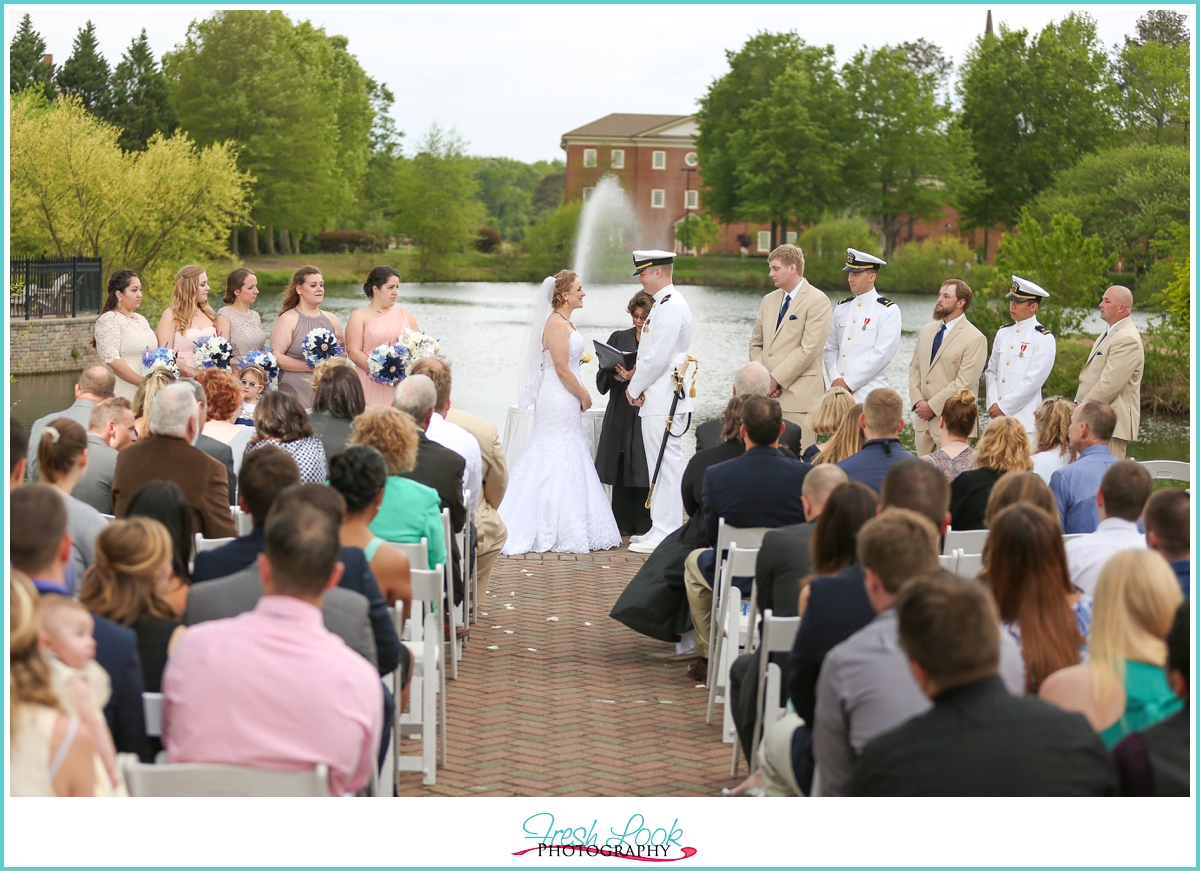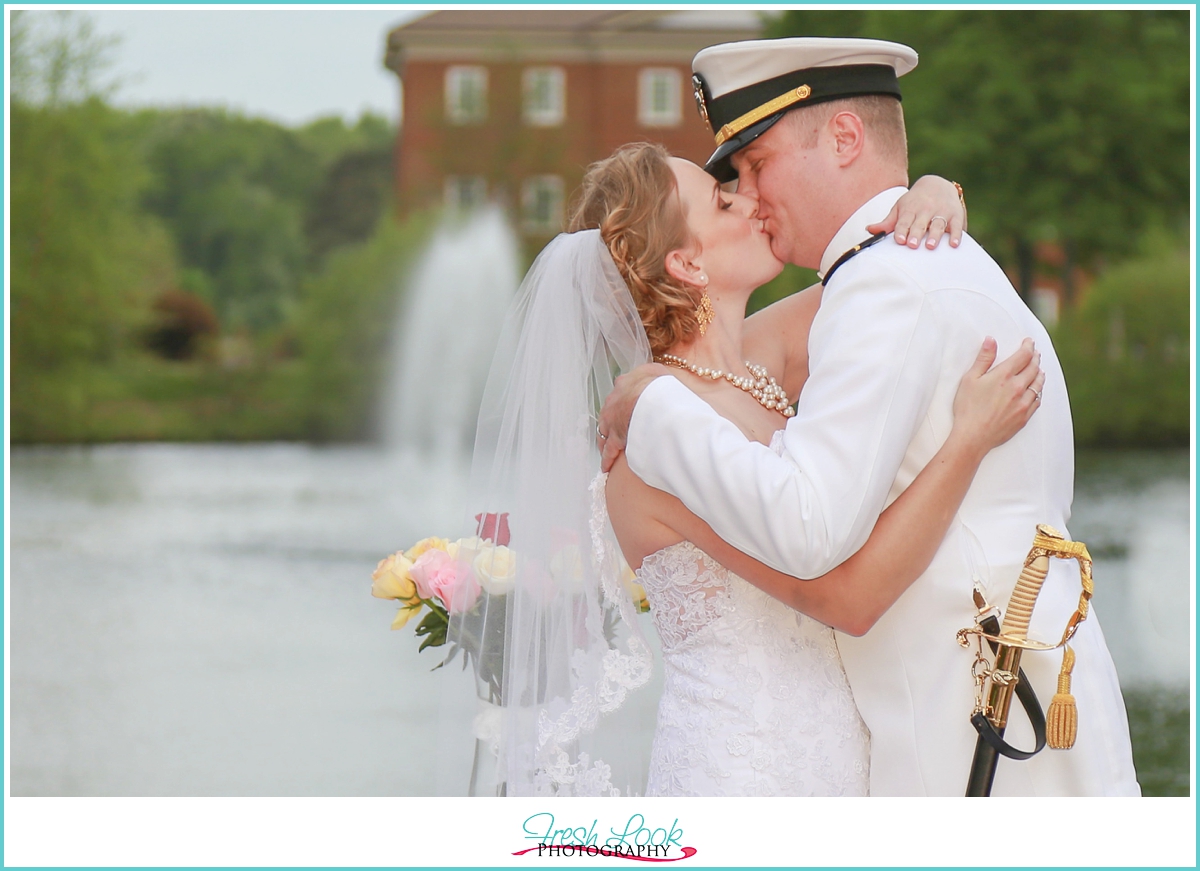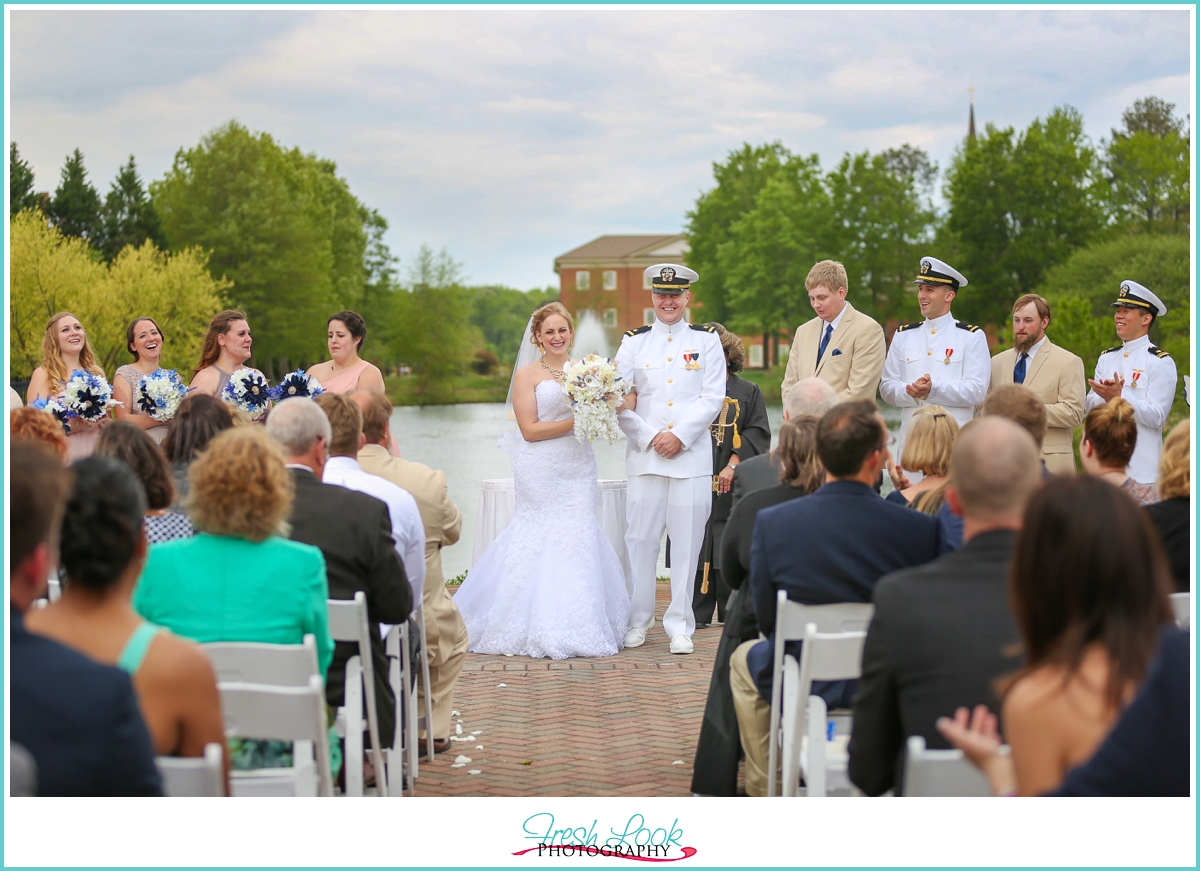 Katie and Brad, thank you so much for being amazing! Not just on your wedding day, but for having such kind hearts and being a blast to work with. Eric and I had an amazing time with you on your wedding day and can't wait to see all that life has in store for you guys!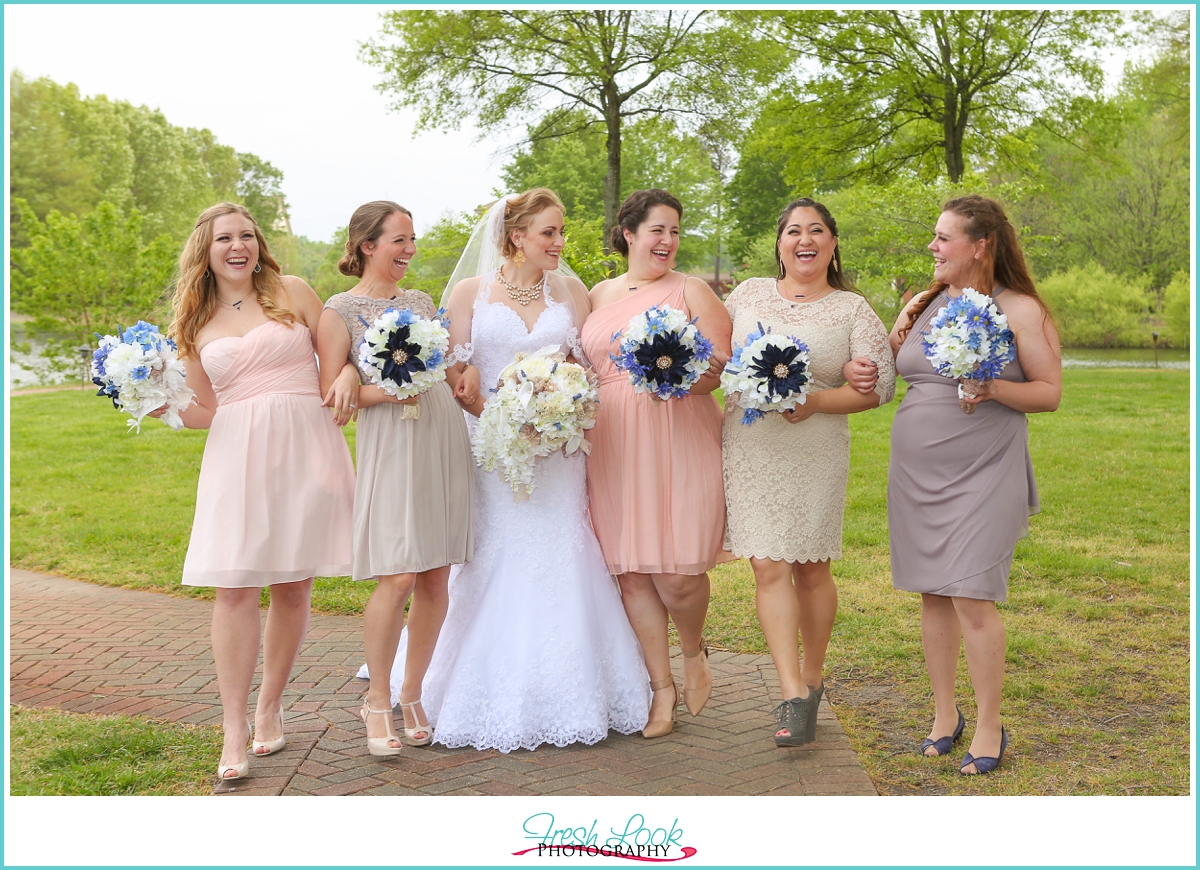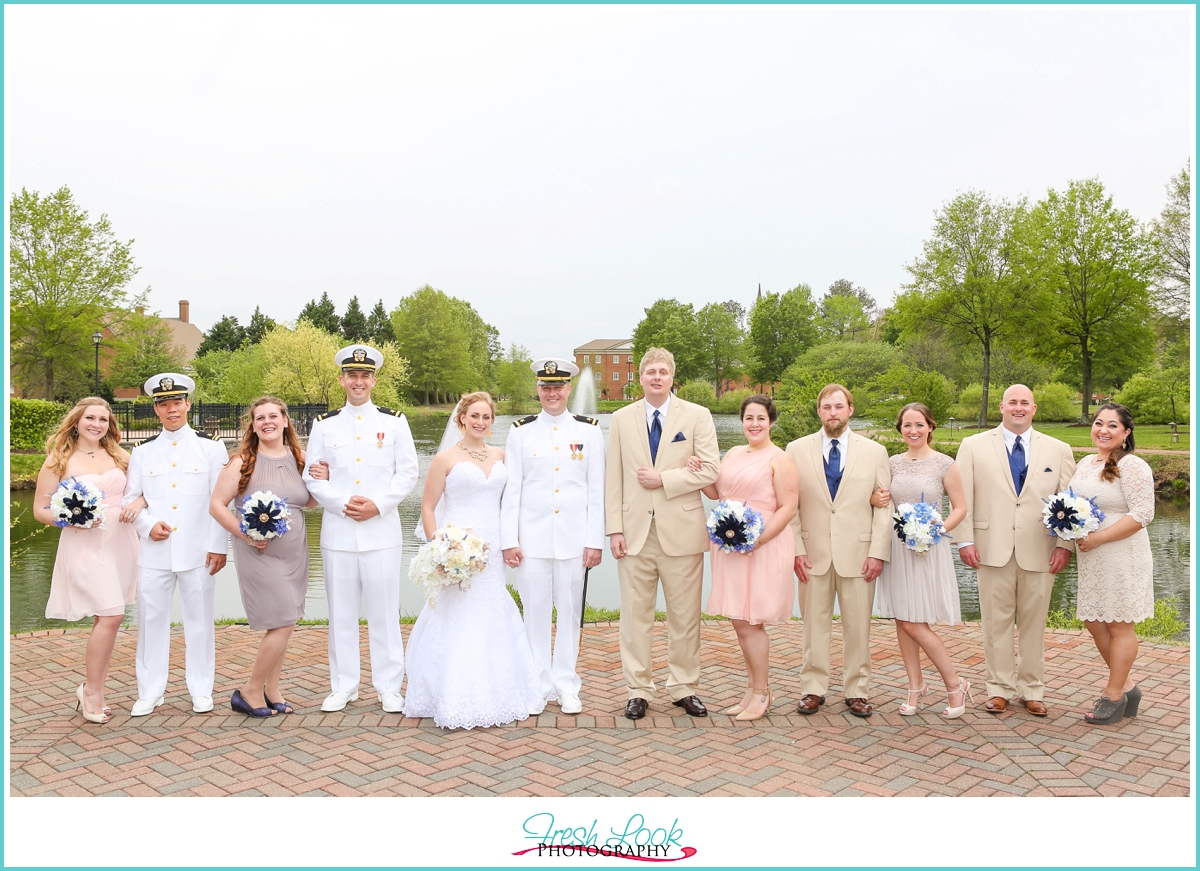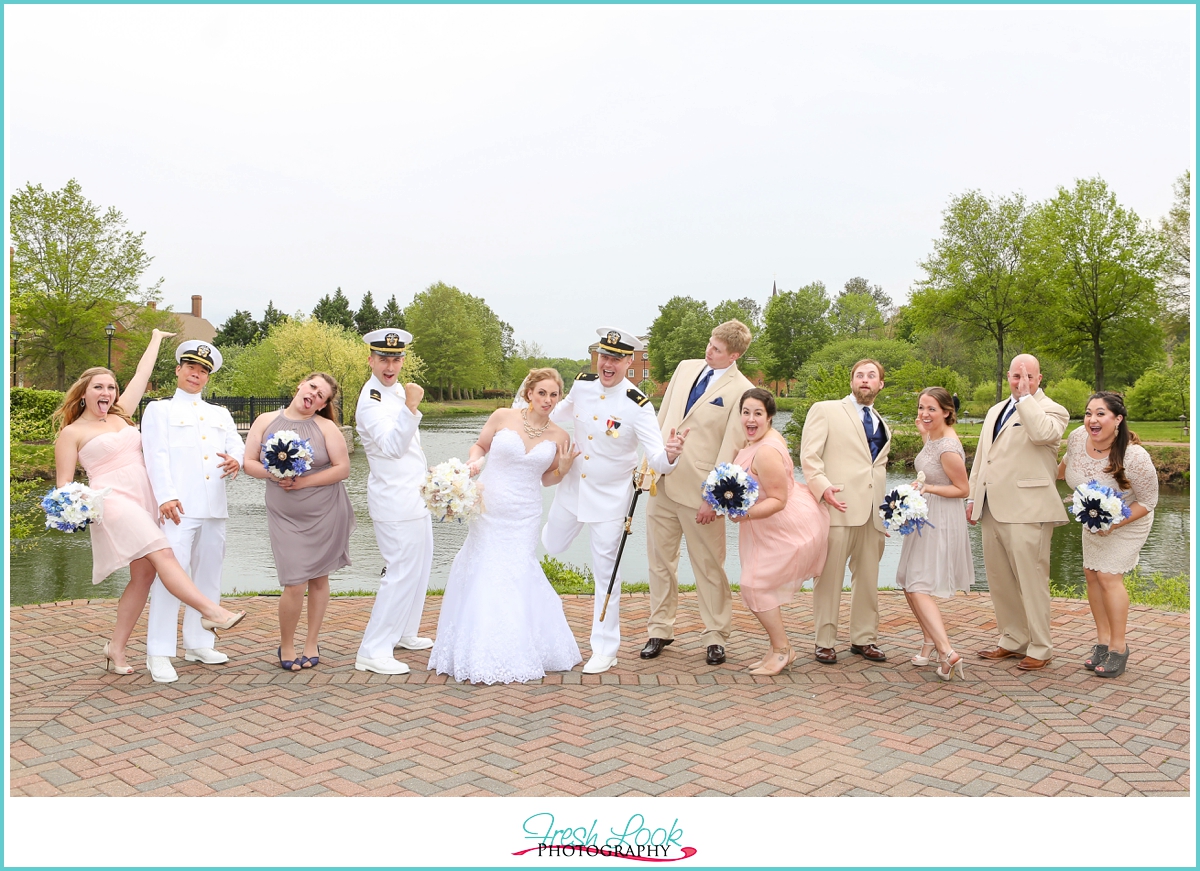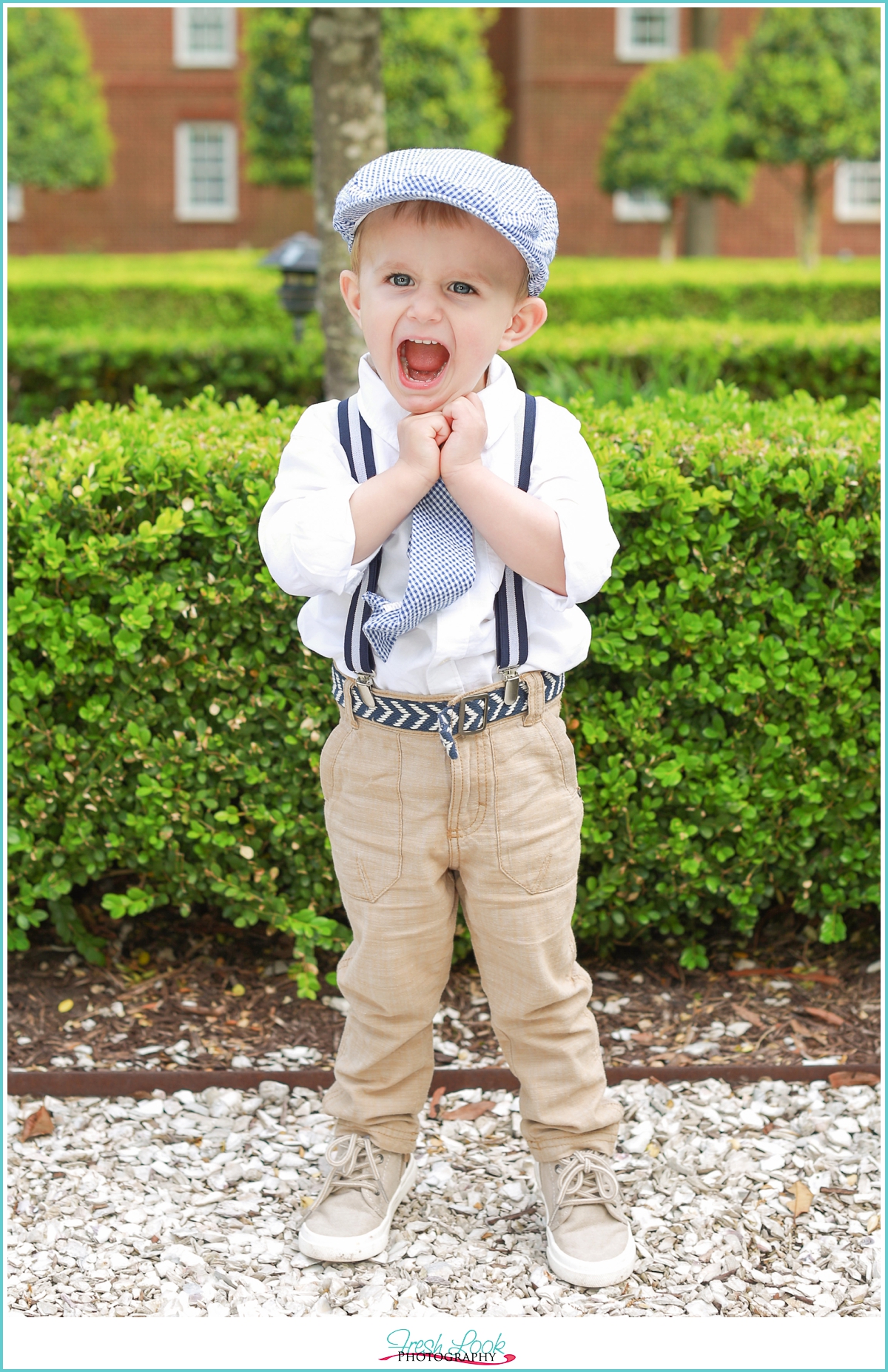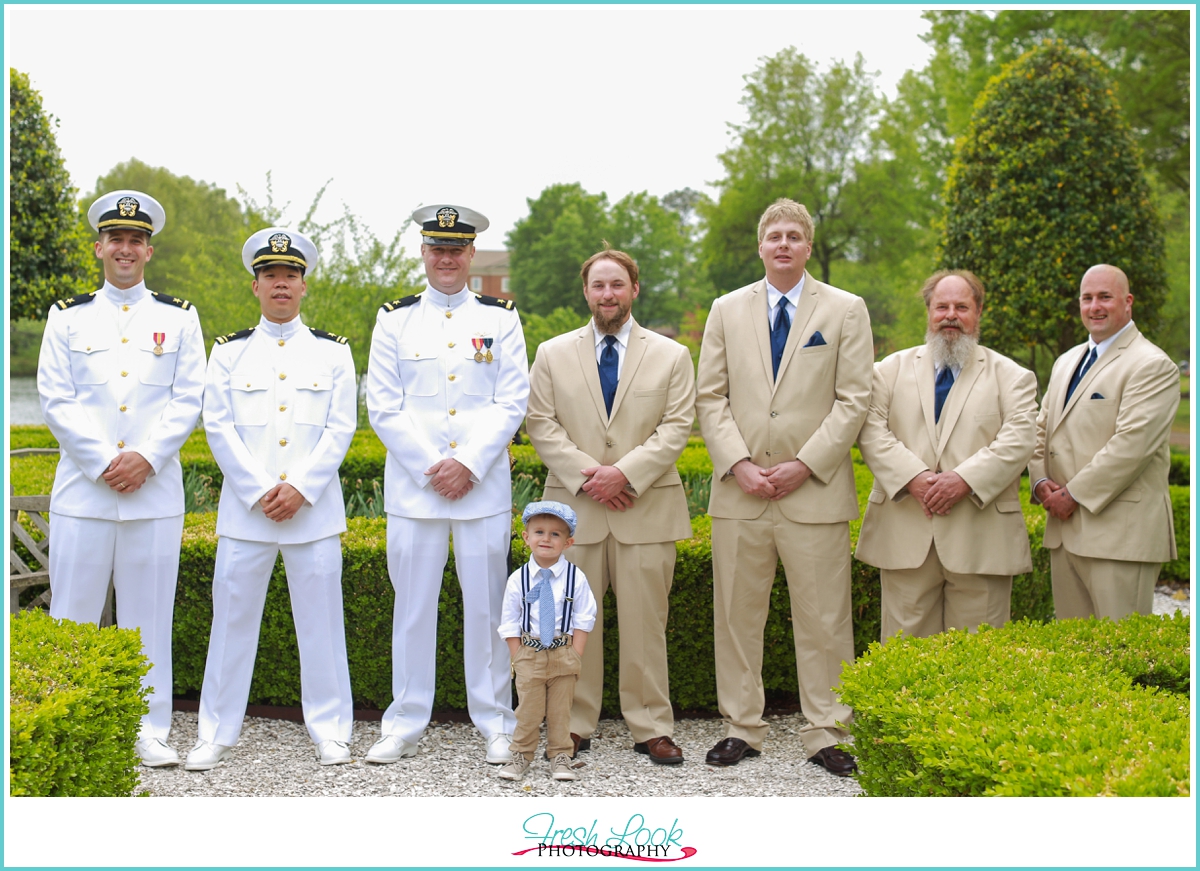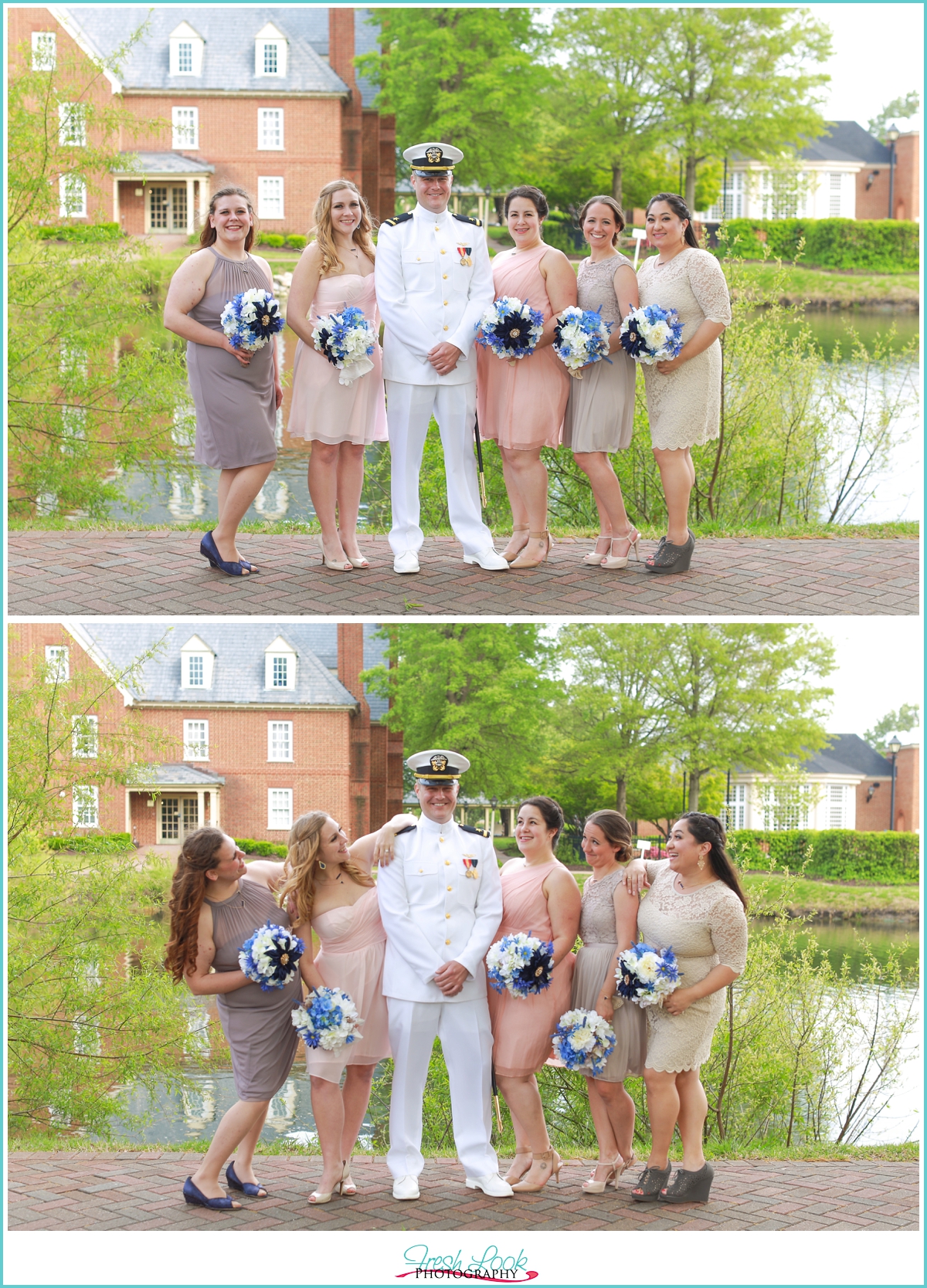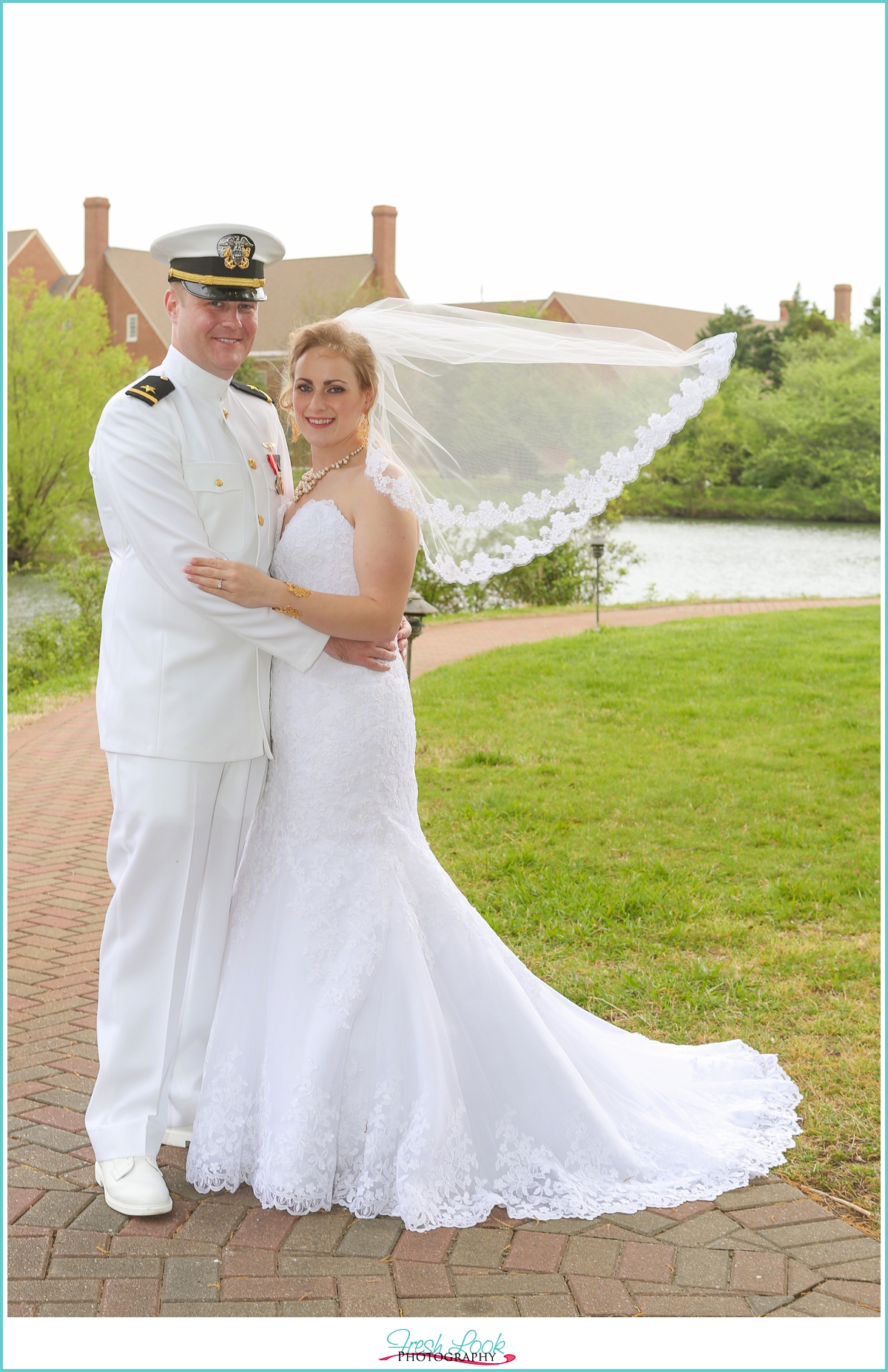 And now to showcase all the gorgeousness that was at their reception!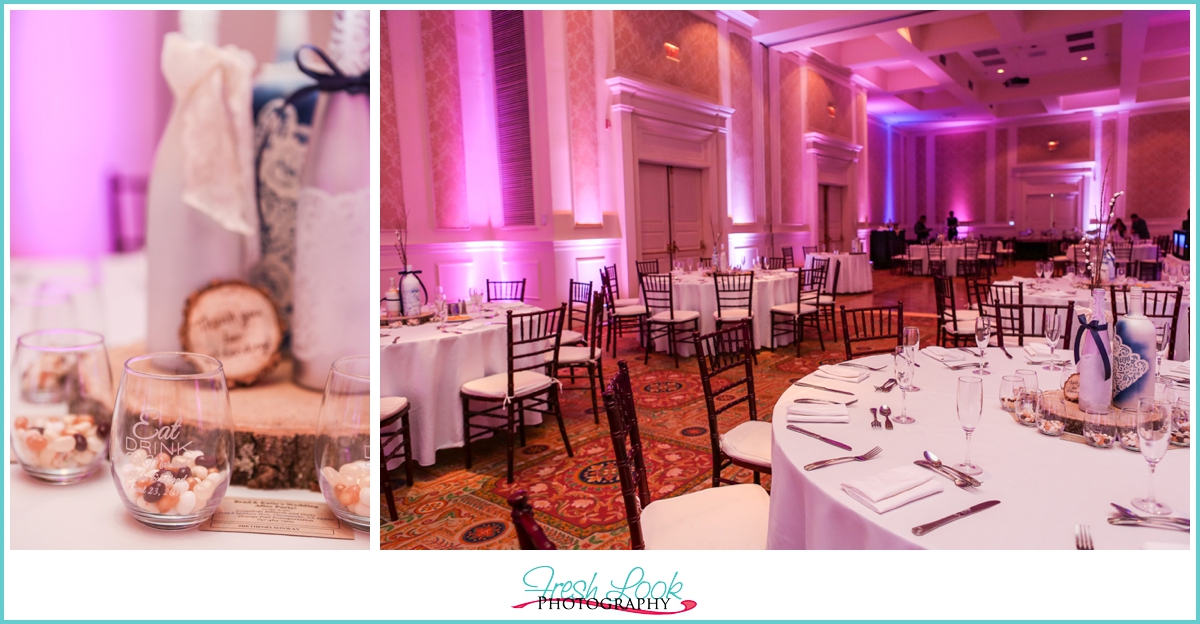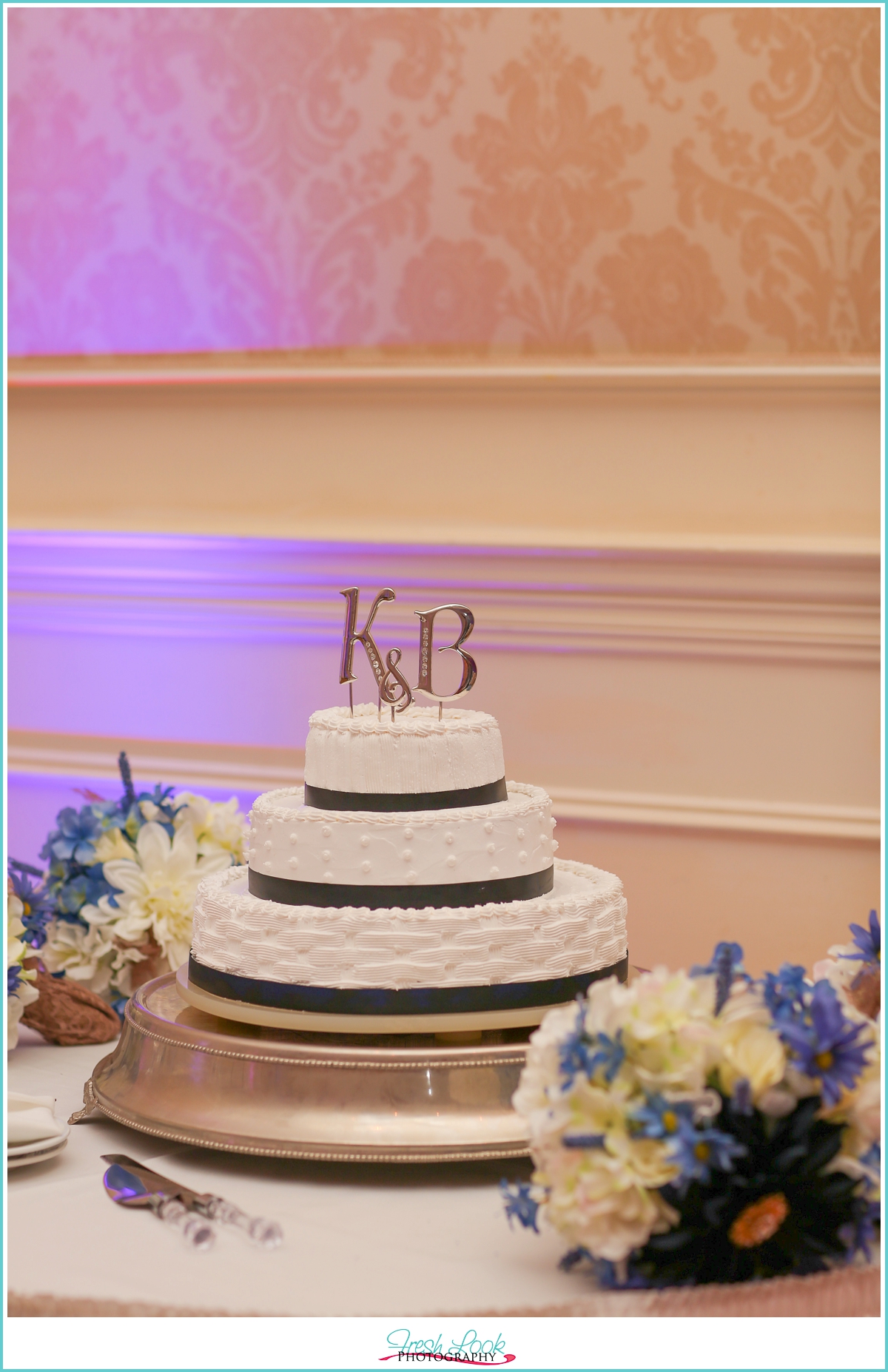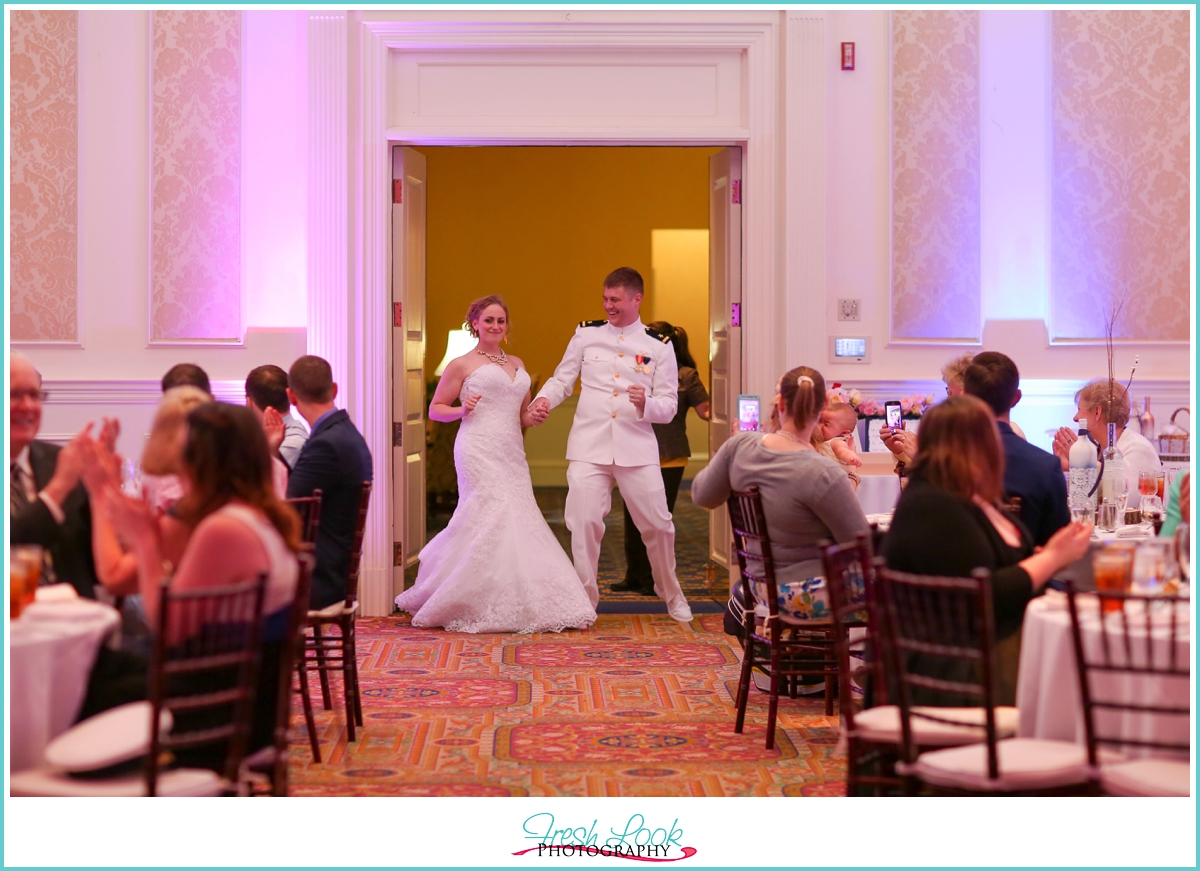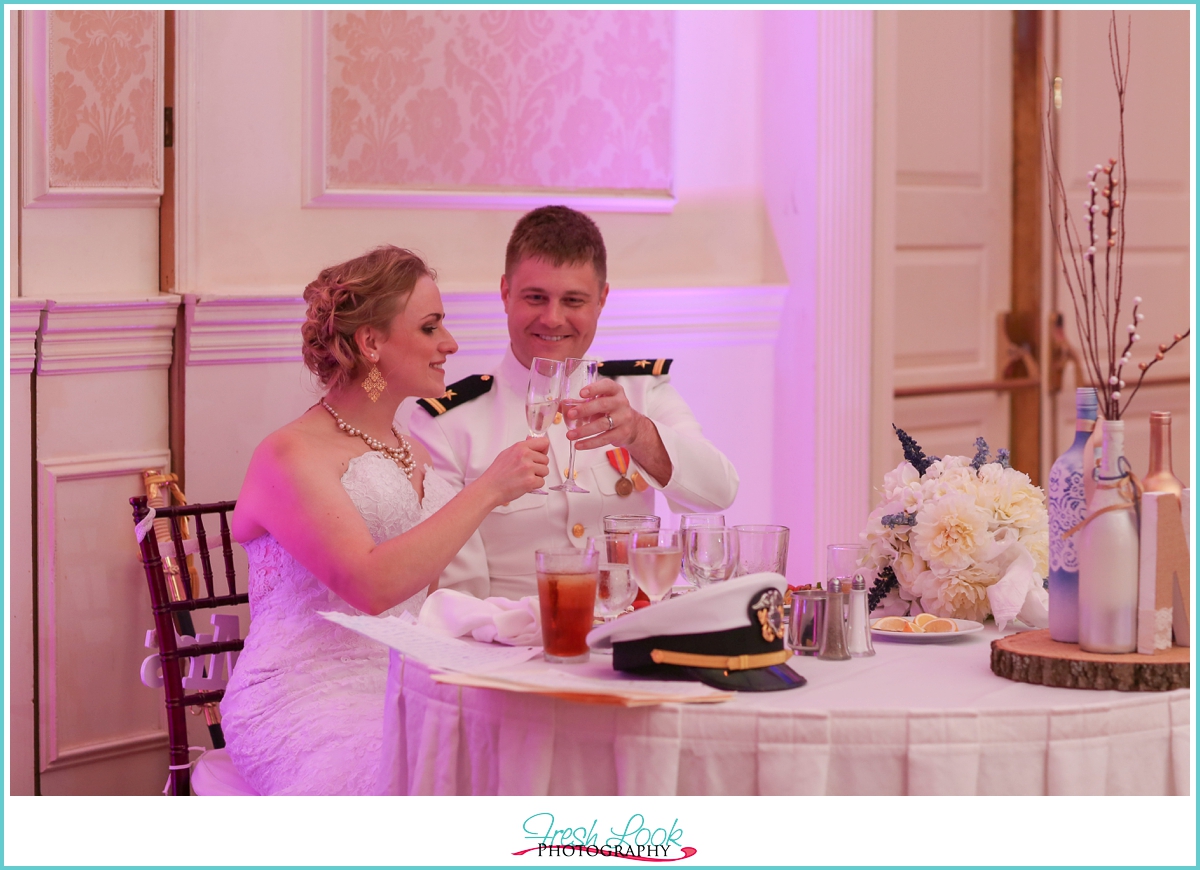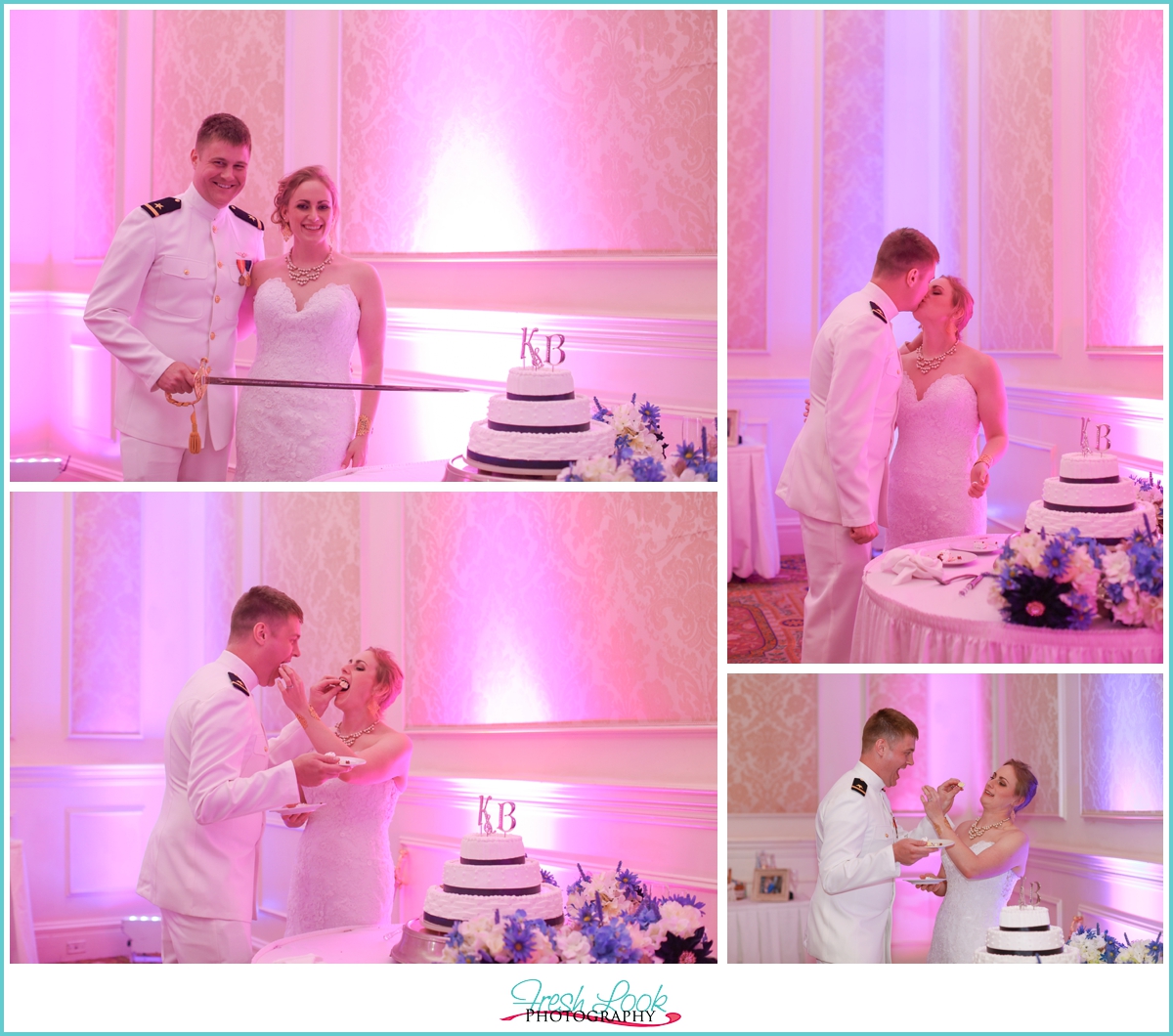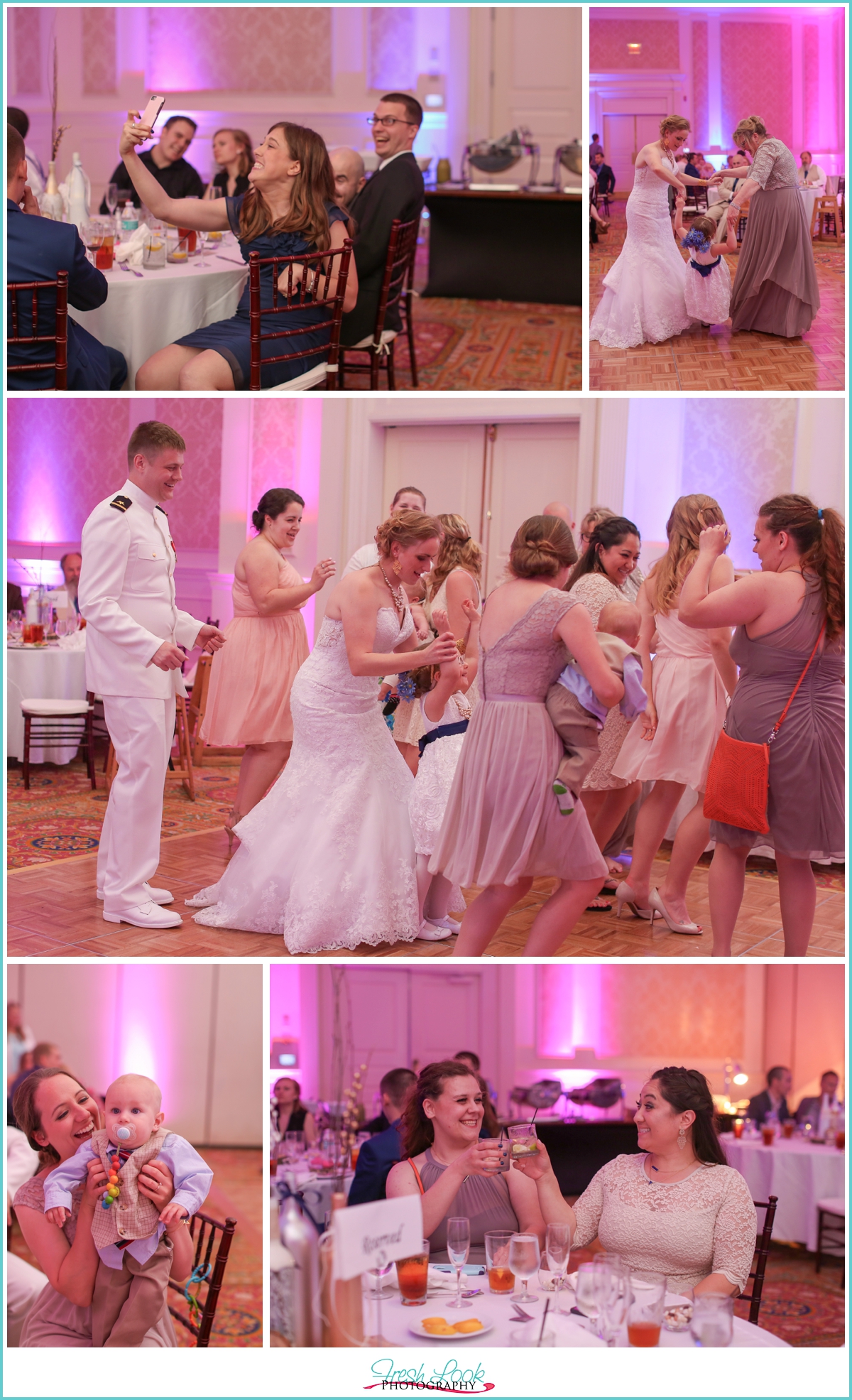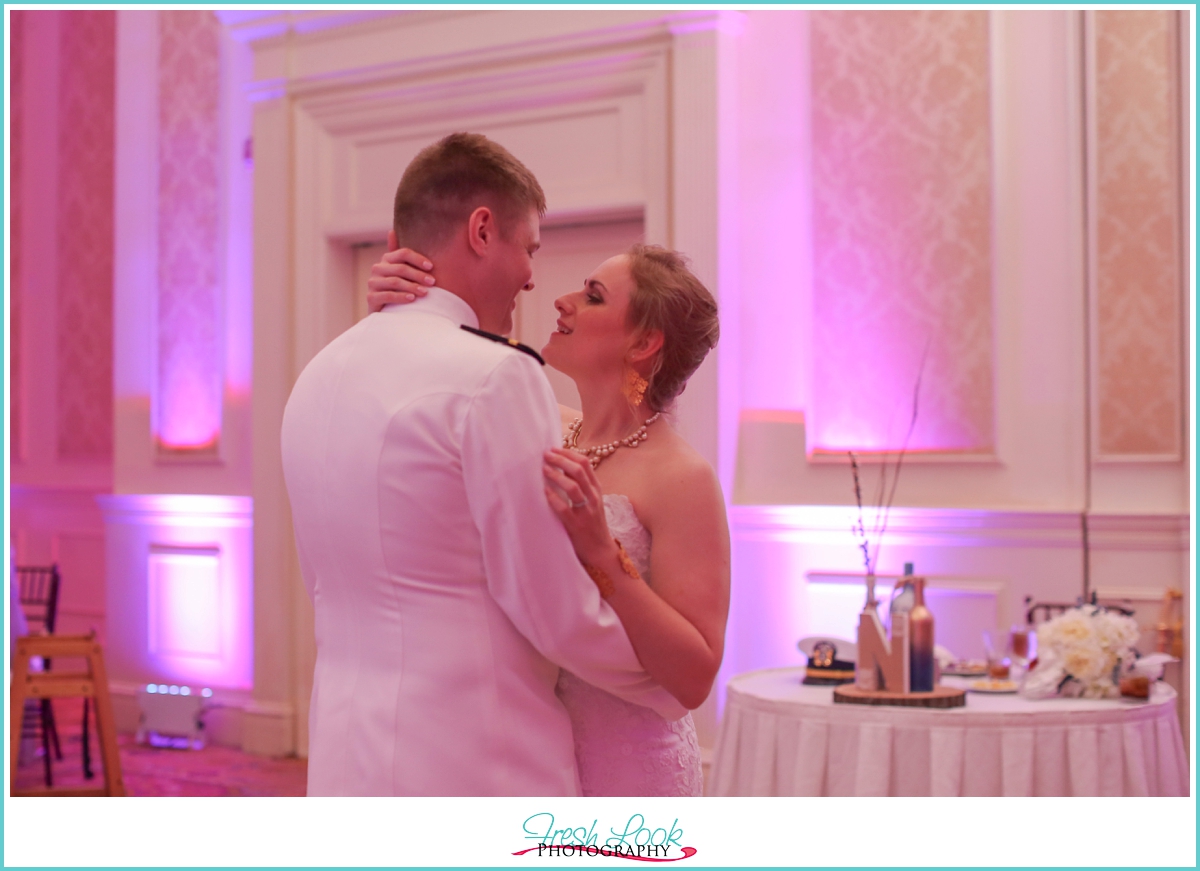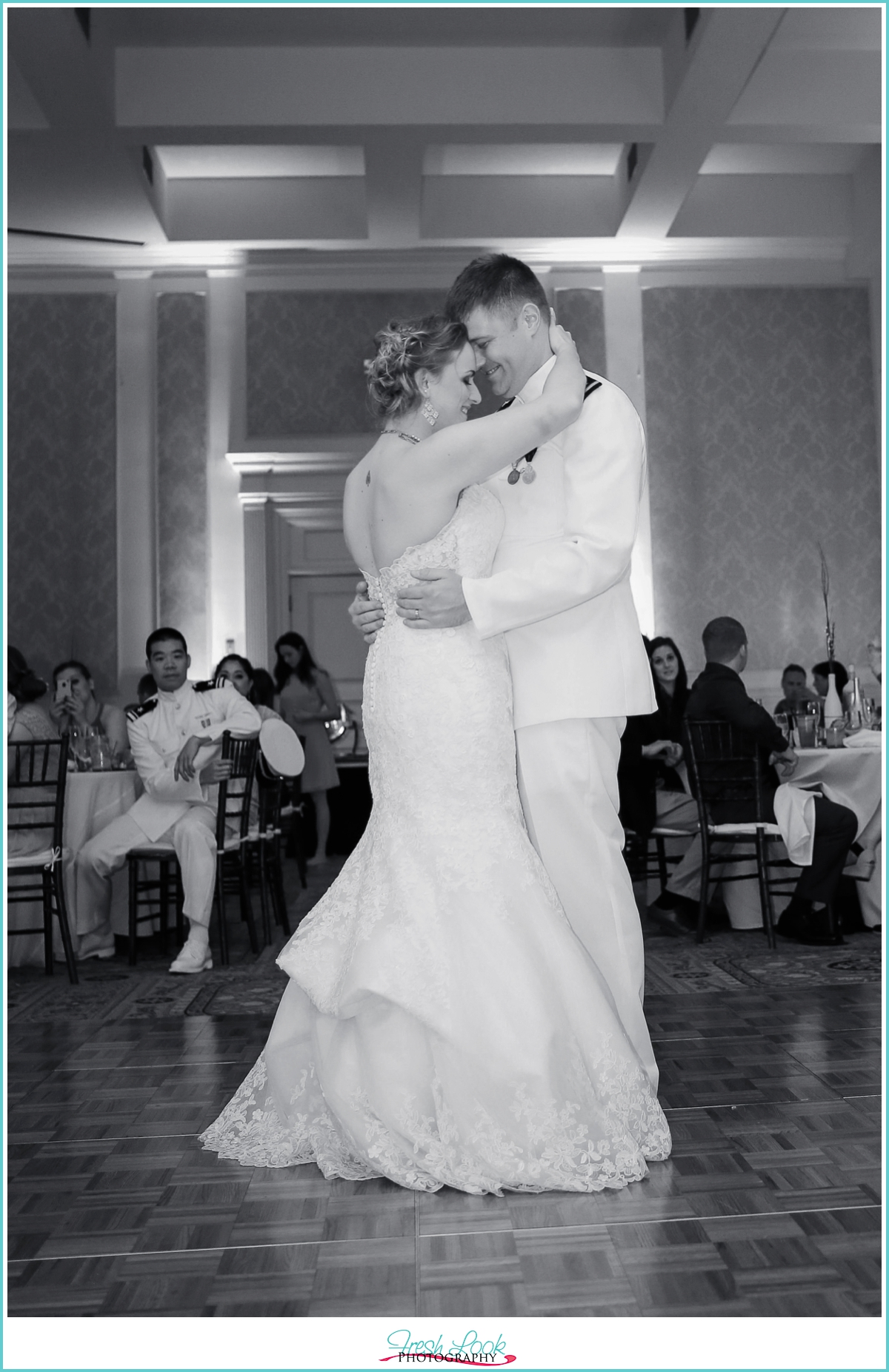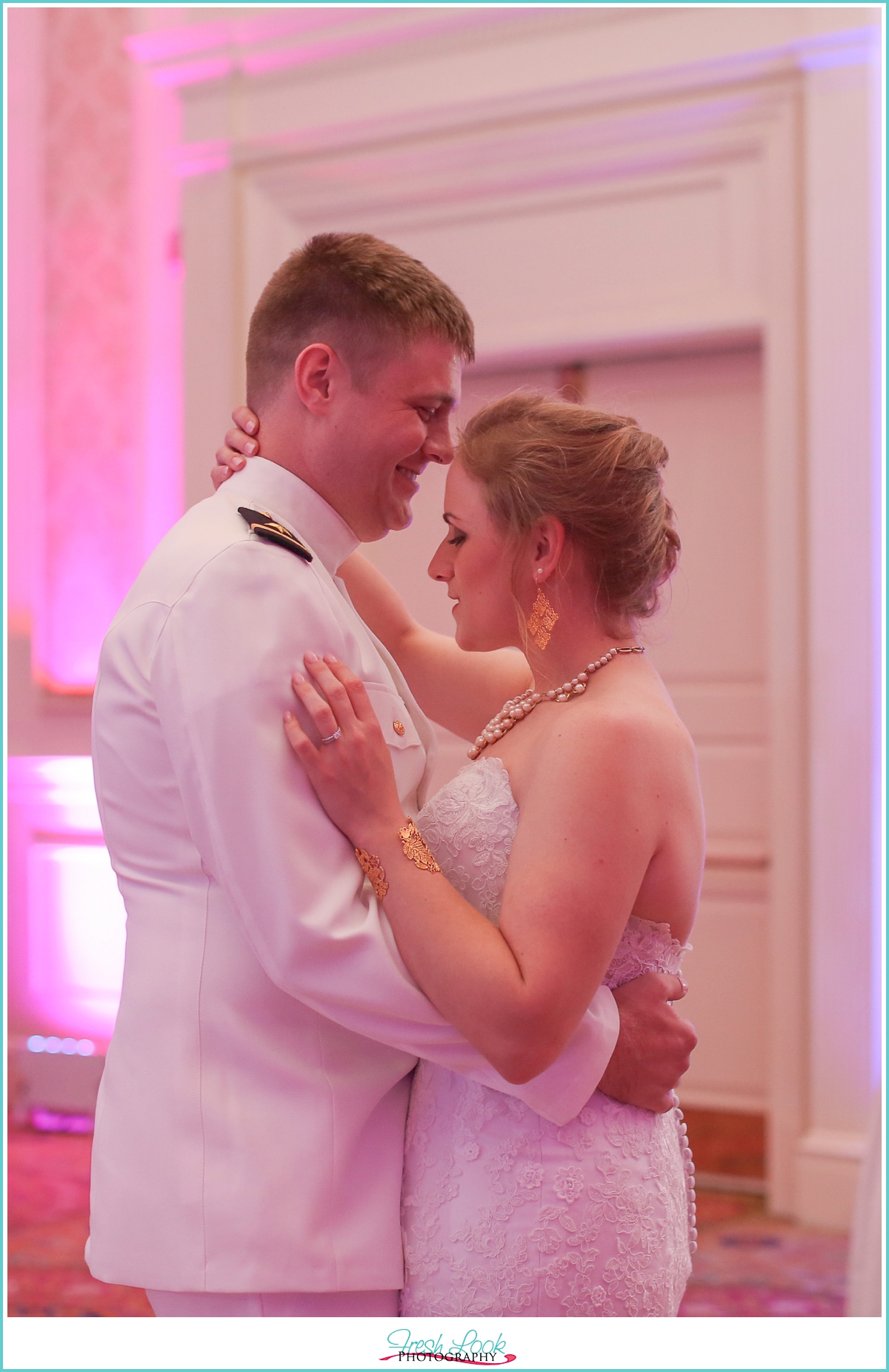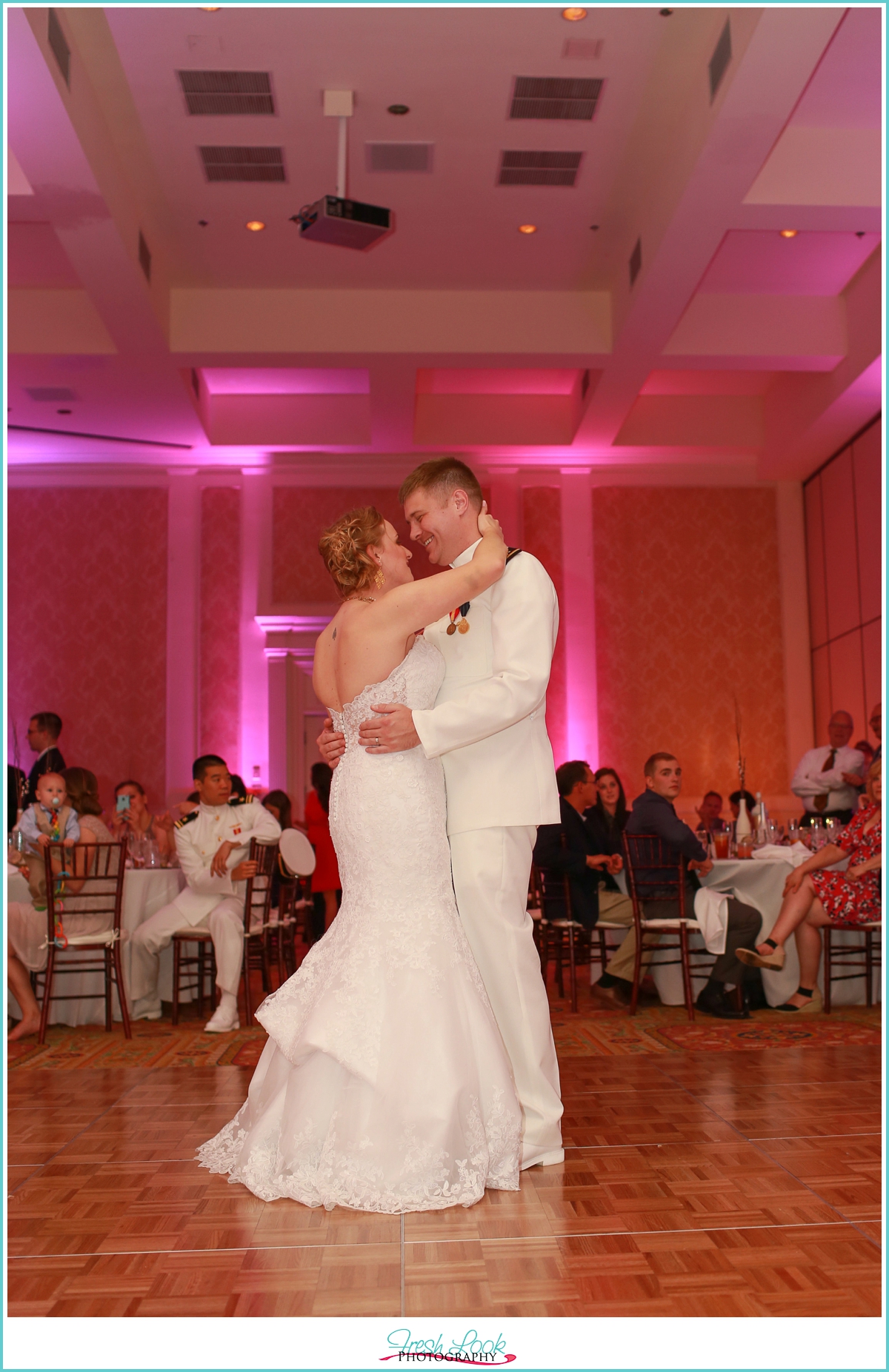 VENDORS
Wedding & Reception Venue – The Founders Inn and Spa
Wedding Planner – Creations by Tiffeny
Bridal Gown by Morilee By Madeline Gardner – Bliss Bridal
Bridesmaids Gowns – David's Bridal
Groom and Groomsmen Suits – Men's Wearhouse
Makeup and Hairstyling – Kristal Lane – Beauty on Location
DJ – Astro Entertainment – DJ Hype
Cake – Cheesecake Wedding Cake by Mrs B
Stationery – Invitations by David's Bridal
Officiant – Christina Rodriguez