I'm not gonna lie, in the middle of writing this I realized that I'm turning 32 this year (not 31, as I had previously written in the blog title)… I hear that when you get older, your memory is the first thing to go! But I wanted to document this moment in time, pause and take note of the fact that we all made it another year, and really take time to celebrate me for a day (hooray, pop the champagne!)
I have failed a lot more in the last 32 years than I've succeeded. I've made mistakes, hurt feelings, and stepped on people to get what I want. However, I've also been a listening ear, a champion of doing what's best, and have loved fiercely! Am I perfect? Heck no! But I'm definitely not willing to give up!
Without any further ado – sometimes, wacky, sometimes weird… Here are 32 things about me that you may not know yet, and if you do, then consider yourself on the insiders loop!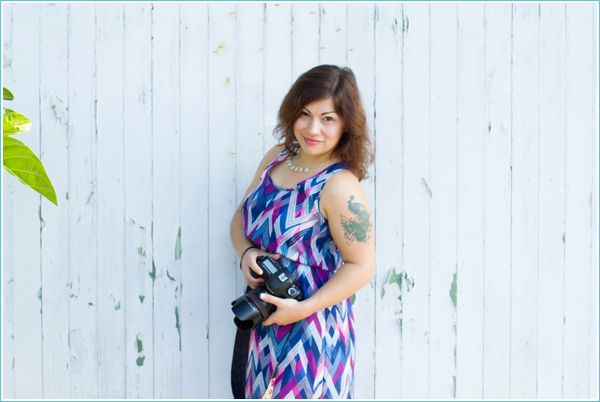 32 Things About Me
Everyone jokes me about having a Starbucks addiction… but it's 100% founded. I LOVE coffee (my normal drink is a tall iced vanilla coffee with 2% milk and light ice, mmmm!)
If I could only use one makeup product, it would be my tinted moisturizer.
I've been told on more than one occasion that I look like Rachel Ray… I'll take it!
My favorite Disney movie is The Emperor's New Groove ("yay, I'm a llama again!")
Wine is a staple in our house, I'm a big fan of Cabernet Sauvignon because it's not as dry as Merlot.
I keep a gratitude journal (inspired by the book One Thousand Gifts).
Paper planners are a MUST for keeping my business and personal life on track, and all my appointments are written with a red ink pen.
Italian food is my favorite, and I make a mean lasagna!
The older I get, the more I like champagne (champagne all day!)
My sense of smell is very keen, so there is usually a candle (or three) burning in the house.
At this point, I have 14 tattoos (sshhh, don't tell my mom!), and over 1/2 of them are of winged things.
A guilty pleasure of mine is bad reality TV… I like Kitchen Nightmares, The Bachelor/Bachelorette… yup, it's pretty bad!
If I were going to be in a movie, I would want to be the villain! They have lots of depth to their character and they usually have the best wardrobe!
In the event I wasn't going to do photography anymore, I would want to be a chef.
Cute Owl is one of my favorite animals, and my sister and I share videos with each other all the time.

When we're on vacation, I love taking pictures of interesting doors. I love what they represent (openings, new beginnings, a way out, etc) and it's always fun trying to find cool ones!
Nature is definitely not my thing (eewww, get it off me!), but nature in Hawaii is totally okay 🙂
One of the best feelings is making a list and getting to cross everything off!!!
As much as I really WANT to be a runner, I just really don't like doing it.
My favorite candy bar is Snickers.
There are probably 60 necklaces in my jewelry box, but I really only rotate between wearing 4 or 5 different ones.
I didn't start eating spicy wings until I met Eric, and now I absolutely LOVE them!
Given the choice, I'll drink bottled Fiji Water.
I swear a lot… probably more than I should. You'd think it would be Eric (since he was in the Navy), but nope, it's me.
When we moved into our house, Eric said I can decorate the inside of the house however I want, but the garage is his domain… we now have a purple and gray bedroom theme!
I hate my toes being cold, so I have quite a few pairs of slippers.
My cat's name is Cupcake… because I absolutely LOVE cupcakes!
I love singing and am always up for karaoke! Even better… I'm actually GOOD at singing!
I have never broken any bones… I blame it on the fact that I'm a big wuss and don't wanna deal with needles and hospitals.
I was convinced that I would never get married again. I had sworn it off completely. Then (literally a month before I met Eric), I realized that I was ready to find someone to make a life with, and then he found me.
My hands being dirty is NOT cool. I keep lots of soap and anti-bac around the house (for me and the kids!).
Handwritten notes are the best! I love getting them, and sending them to people because they are such a rarity these days.
So there you have it! 32 things about me! Now I'm signing off until the kids go back to school on Monday so we can celebrate and ring in the new year! If you want to keep up with the birthday shenanigans, the best bet is to follow me on Instagram (@freshlookphotog).
See you next year!!!