With Christmas right around the corner, it seems like everyone is in the mindset of getting their family photos updates. But once you book that session with your favorite photographer (ahem *Fresh Look Photography* ahem), where can you get holiday photo shoot prop ideas? Sure you can browse Pinterest, but then you risk losing yourself in the rabbit hole…
You know how it goes: you start out looking for holiday photo shoot prop ideas, then before you know it, you've wasted 3 hours, you are laughing at a kitten meme, and planning the next dozen things that you're going to cook…  (don't act like this hasn't happened to you too!)
I want to help, so here is my list for what you can do at your next photo shoot!
Holiday Photo Shoot Prop Ideas
Banners
No matter what they say, banners are a great way to incorporate some fun into your photo shoot! You can usually find these at craft/hobby stores, or make your own fairly easily.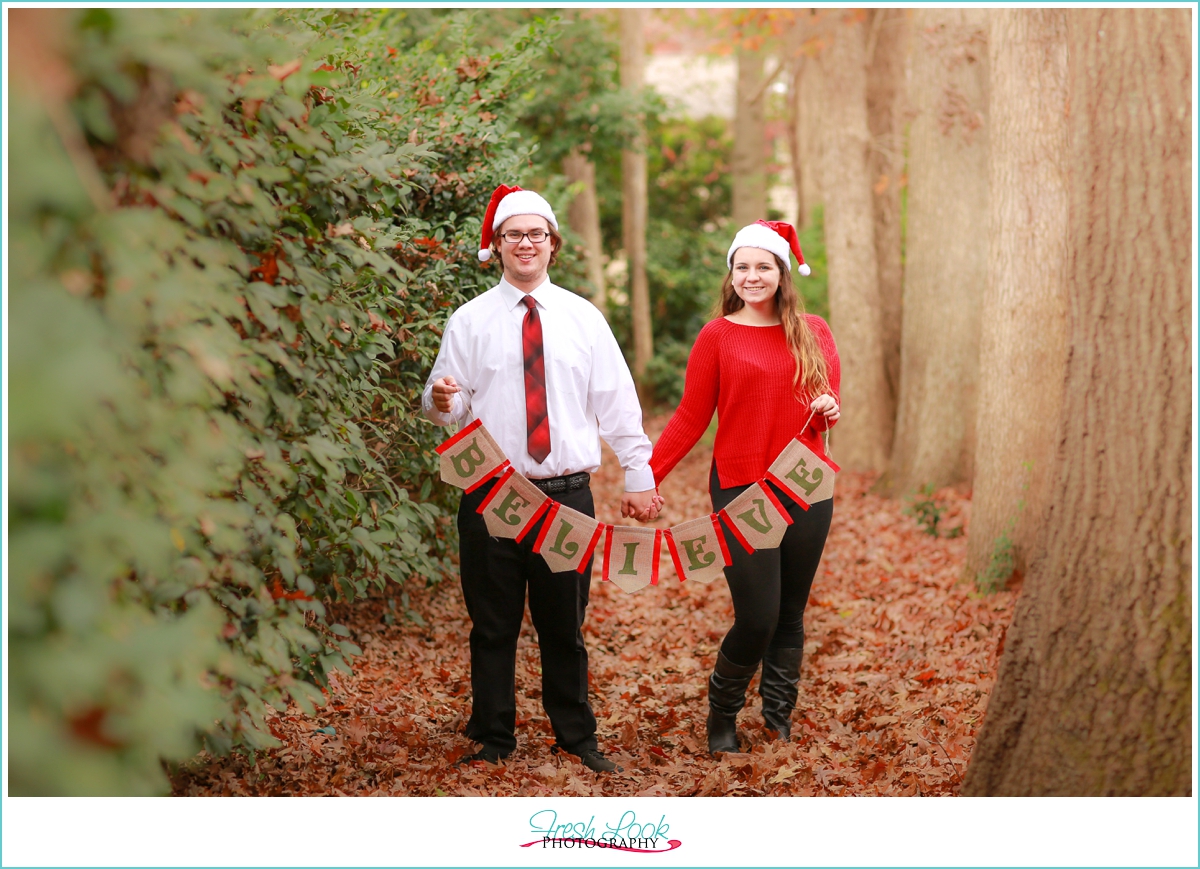 Decorated Trees
Whether you're using Christmas ornaments or sparkly snowflakes, it's always fun to decorate nature with the beautiful colors of the Christmas season!
Candy Canes
Whether or not you like these minty treats, it's hard to argue that they make some pretty adorable props for your photo session! And really, is there a better way to profess your love than with a candy cane heart?!
Christmas Lights
Twinkling lights are just the thing to put that extra little bit of sparkle in your pictures, and how romantic is it to be wrapped up with the one you loved?!
Mugs of Hot Cocoa
Not only is hot chocolate delicious, but it also looks super adorable in photos… And don't forget to bring LOTS of whip cream!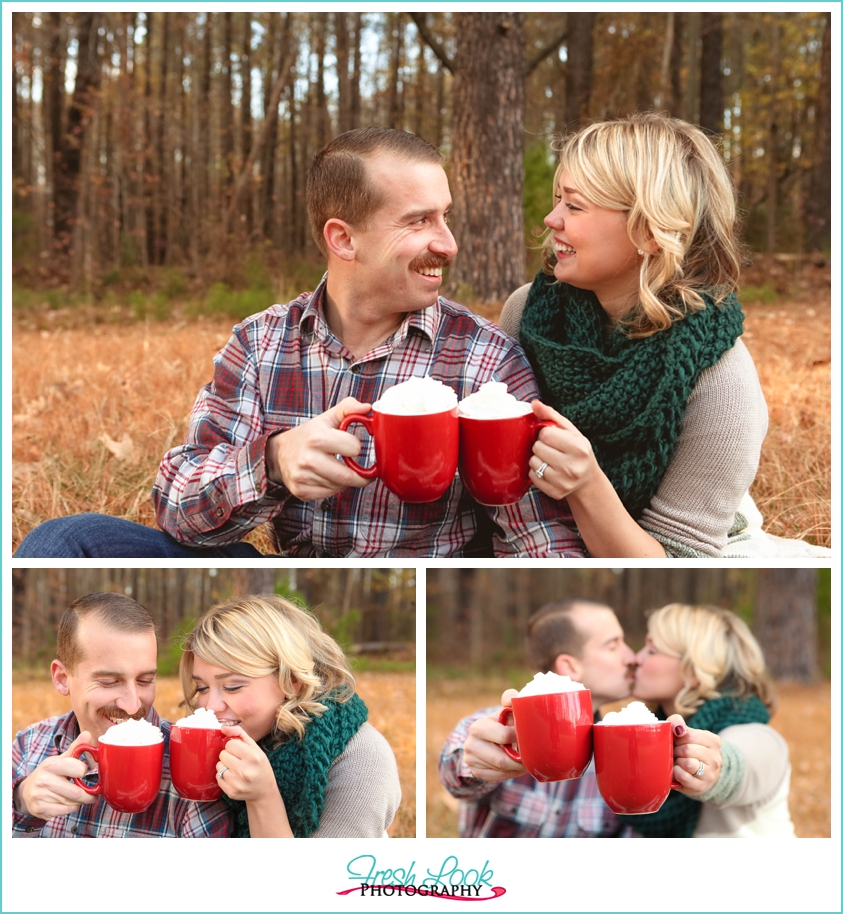 Boxes/Presents
Whether you wrap up empty boxes in colorful wrapping paper, or get a bunch of festive boxes together, these props can add a bit of dimension to your photos and give hands something to hold.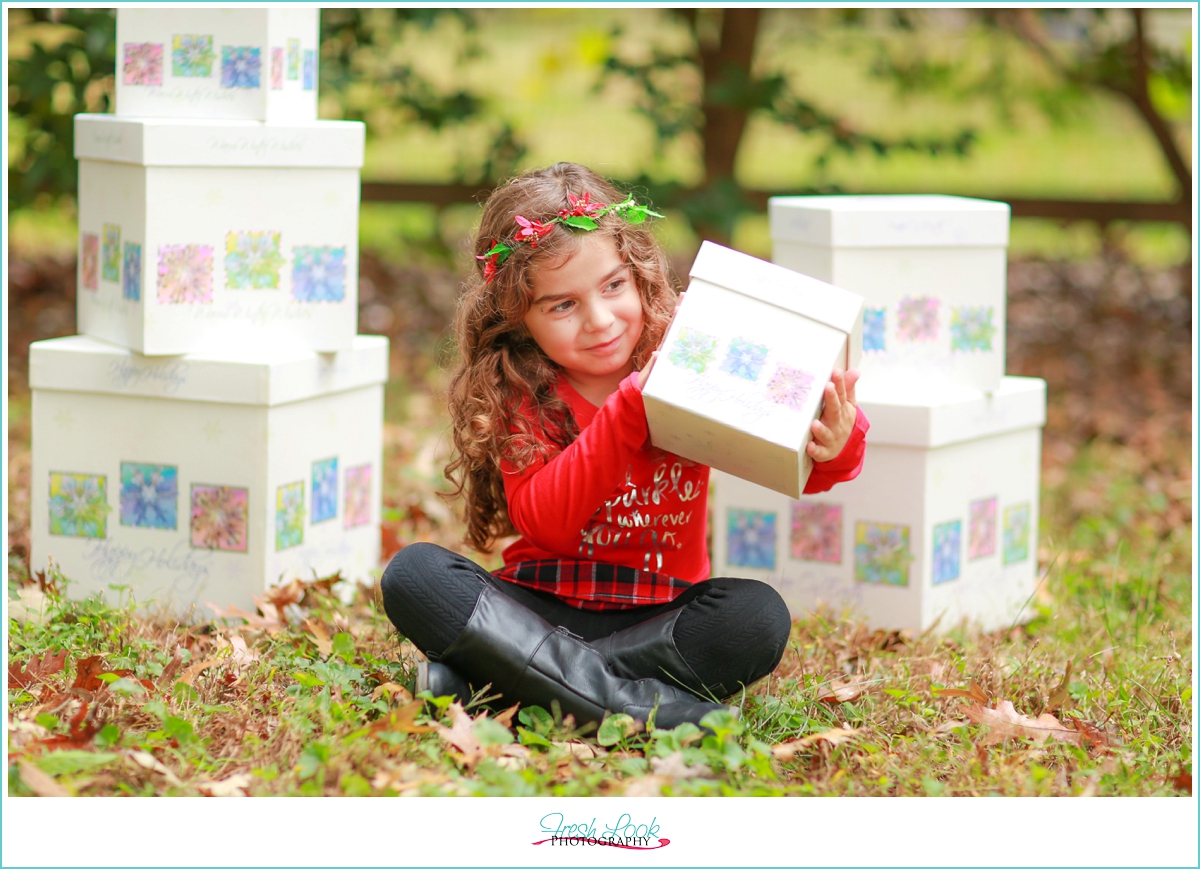 Other Ideas to Get You Inspired
Winter hats, scarves and mittens (bonus points if you wear a Santa hat!)
Christmas wreath (for this, simple is usually better)
Chalkboard signs/cute holiday signs
Mini Christmas Tree
Blanket to wrap up in
Fake snow/glitter to toss in the air
Rudolph nose/antlers
Christmas book to read together