There was no wind to rustle the bare branches or the few scraggly leaves that were still hanging on. The sun was out occasionally, but didn't provide any warmth, as it kept dodging behind the clouds. But the biggest thing that assaulted you as soon as you left the car, was the fact that it was cold… very, very cold! Generally clients are that thrilled to take pictures in the cold, but for this winter maternity session, Danielle and Kyle were A-okay with the temperatures where they were!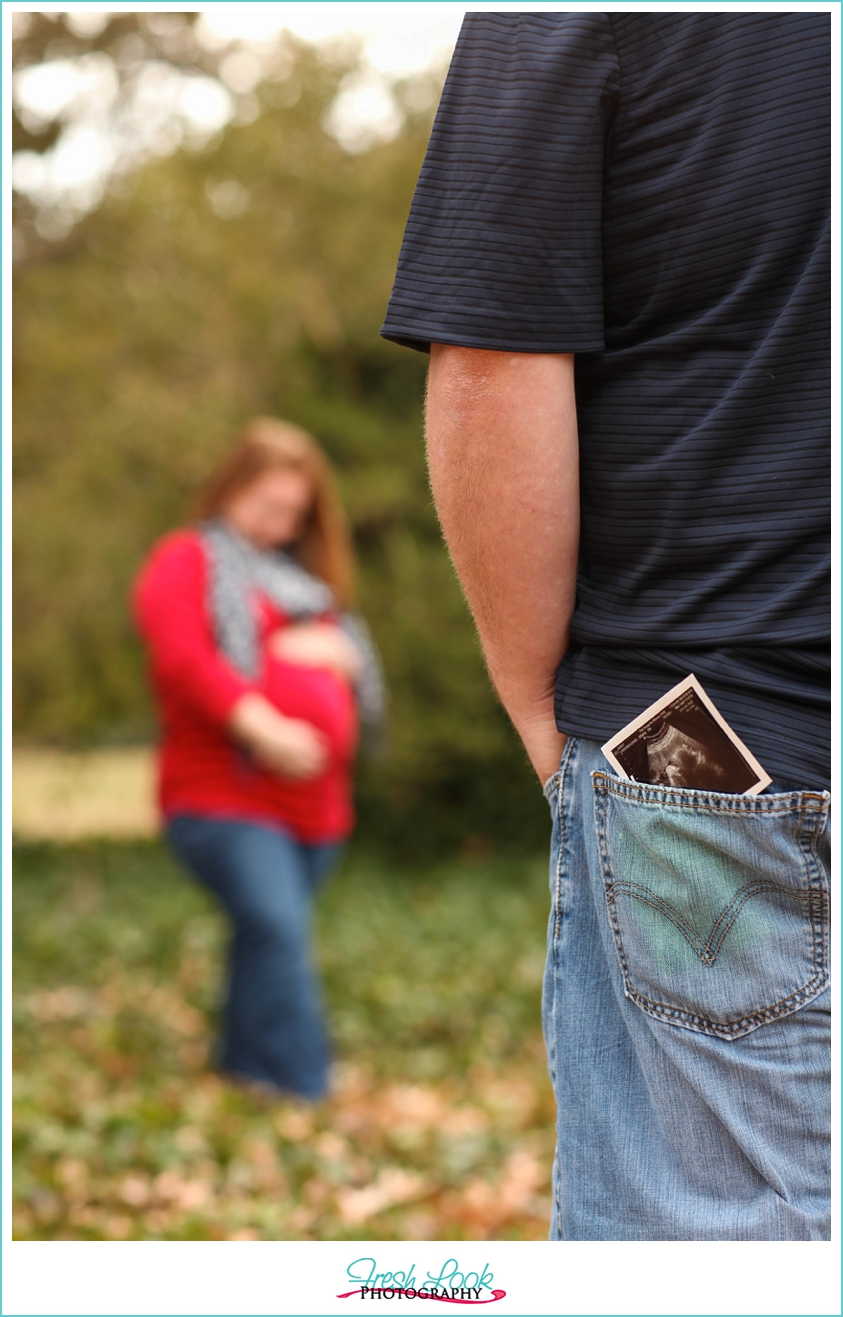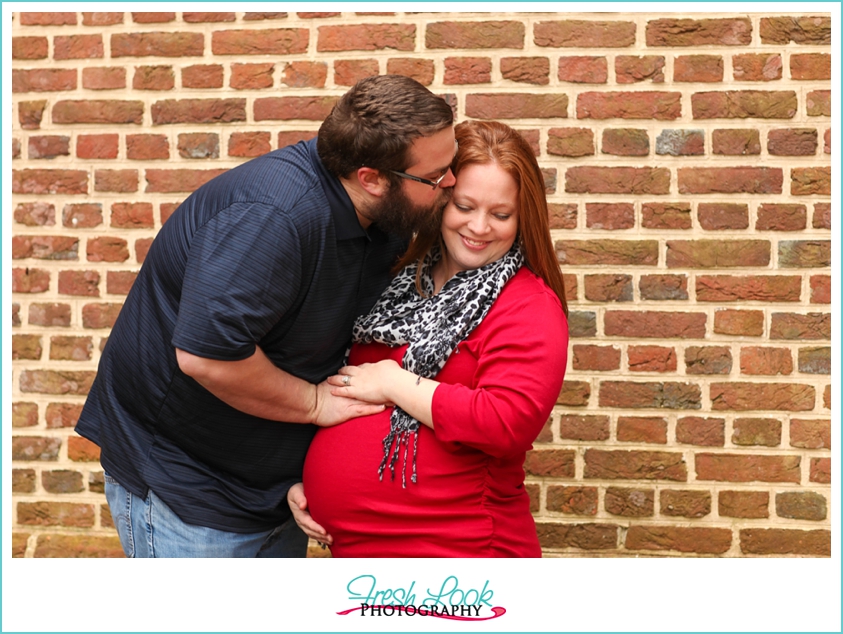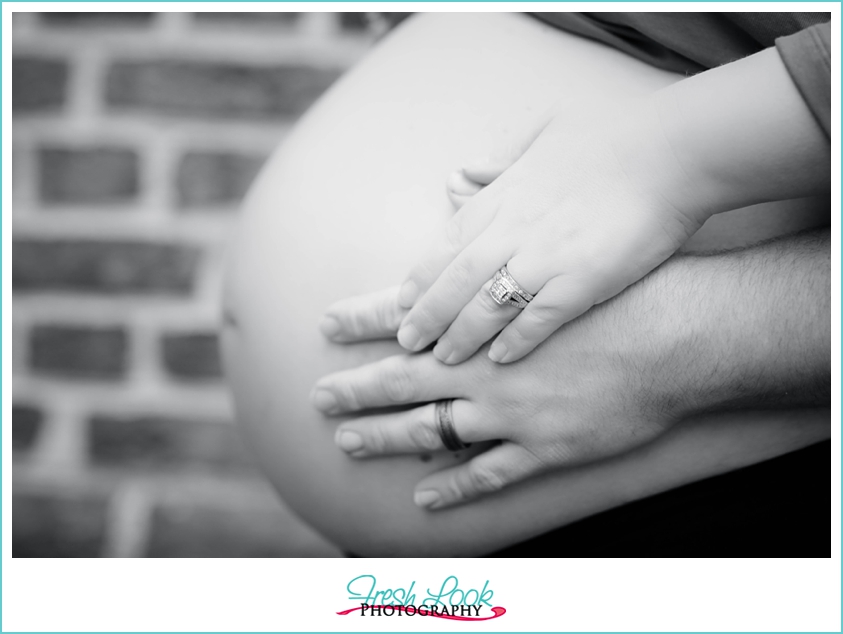 We used Danielle and Kyle's boots during their one year anniversary/baby announcement photo shoot (you can check that out HERE), so it was really cool to see when they brought in a tiny pair of baby boots to show off the impending arrival of little mister Levi!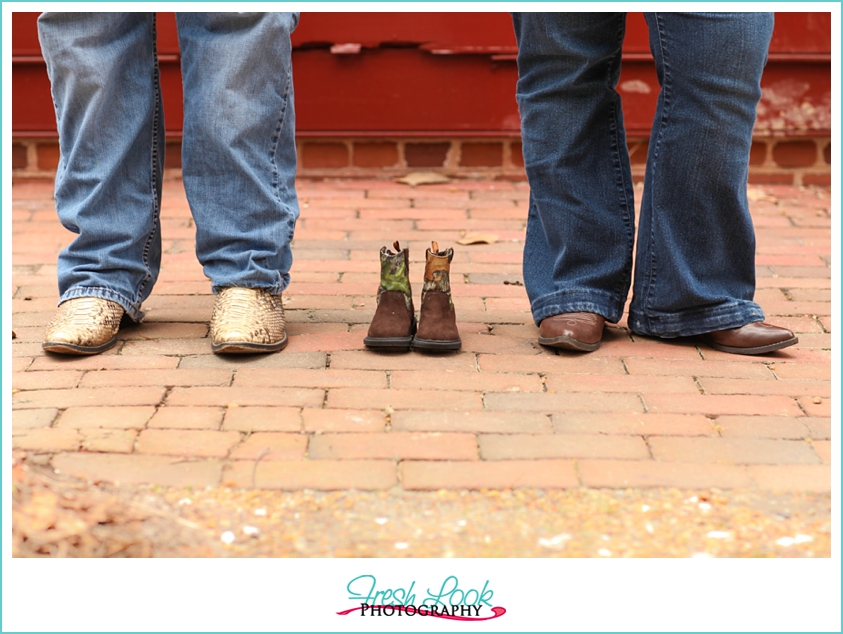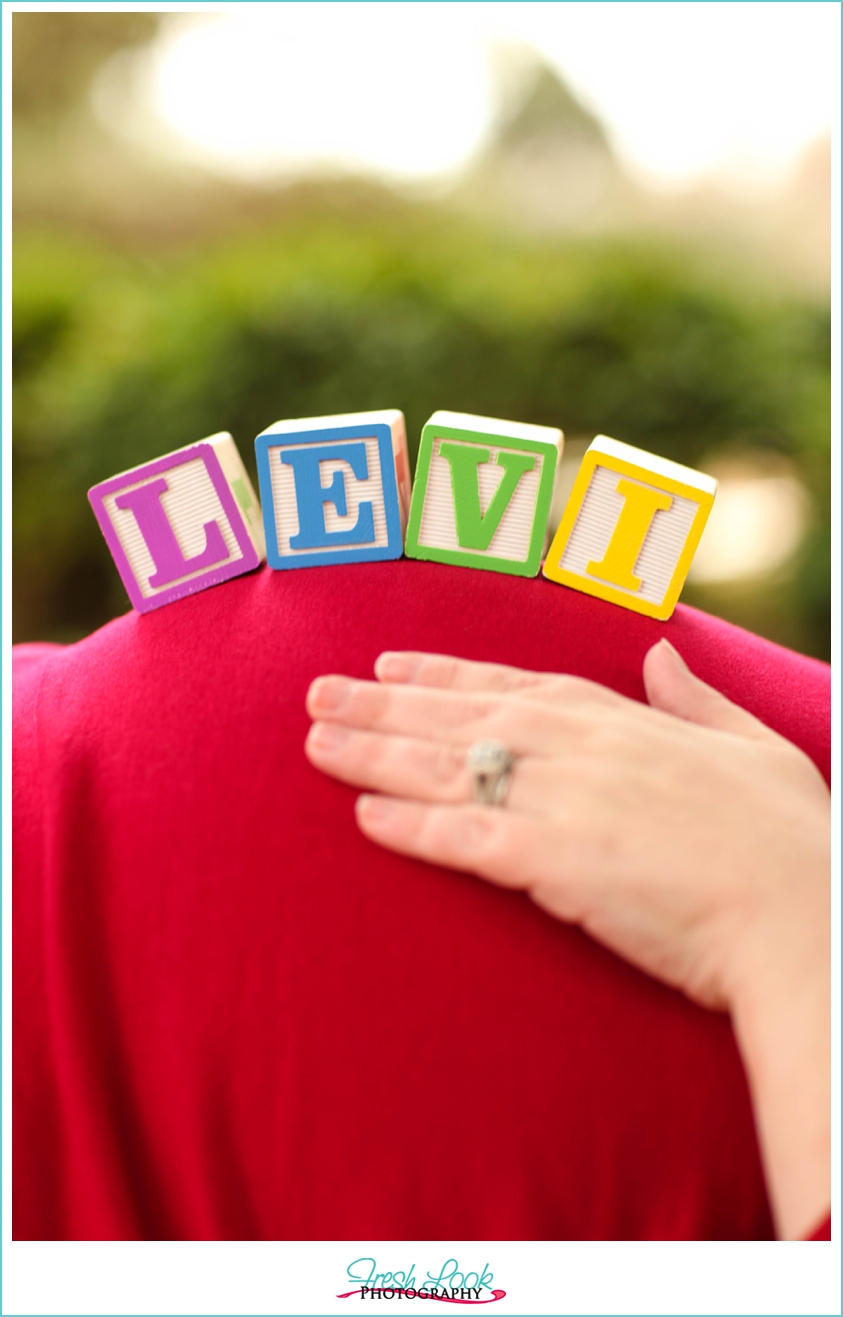 I love getting to spend time with these two lovebirds! I've had the pleasure of taking pictures for Danielle and Kyle for a few years now (engagement, wedding, anniversary, maternity) and pretty soon I'll get to help them celebrate the arrival of their first child! To say that I'm excited would be an understatement!!! I am so happy to have been able to come on this journey with Danielle and Kyle and know they will be amazing parents!
Danielle and Kyle, enjoy these last few weeks before Levi gets here, and really take time to enjoy spending time with each other. Love you both, and that sweet little boy!