It is currently the week before we move into a bigger house and I've gone from mildly panicking to pretty full on craziness!
Currently the majority of my current house is packed up, including (dun dun dun) all the wine.
(why is the wine gone?!?!)
One of the last things that still in a complete state of unpack is my office corner.
I've got papers and pictures and client orders all over the place and I'm terrified of losing them in the move, so that means they all have to go out in the next week!
I know it'll happen.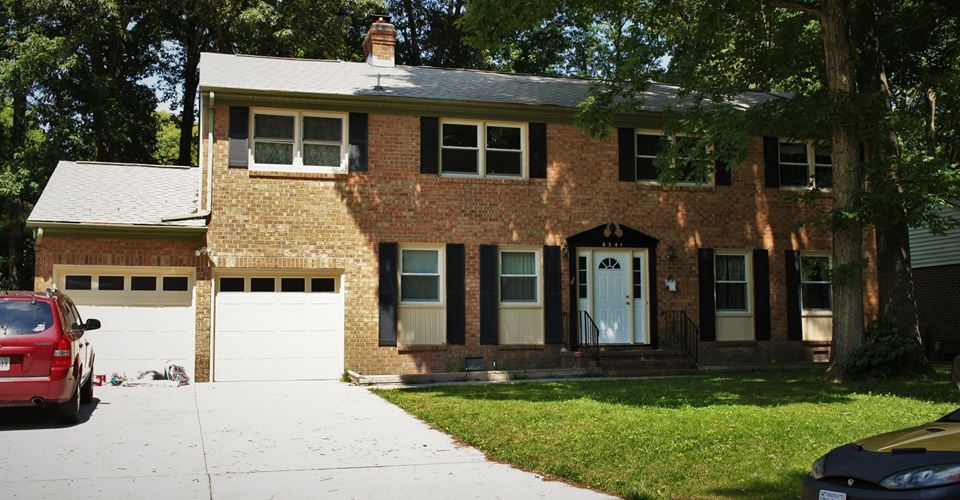 The Outside of our New House!!!
The Week Before the Move
Honestly though, a week before the move, the new house is looking pretty good.
Especially if you had seen what it started out like.
Eric has been going over after work every day and painting/prepping the house for us to move in.
Since we've had all three kids at home the past few weeks, I've been relegated to kid duty (something tells me, he's getting the better end of the deal!).
The house really needs a fresh coat of paint throughout the entire place, but we just don't have the time to do that right now, so we are prioritizing what needs to happen before we move in and figuring out what can wait till later.
My absolutes to get painted are the Dining Room, Master Bedroom, Den/Client Area and a bedroom.
The kids rooms can wait because they are leaving to visit their dad two weeks after we move in, so we can paint after they leave.
The past week, our nights have been looking a lot like this: 
We are prepping rooms, wiping down years worth of dust, taping off the walls, spackling where necessary, and getting everything ready to paint.
I'll be honest: Eric is really the one spearheading this operation. I'm just along for the ride!
I can't wait to share finished photos of our house and have people over to visit!!!