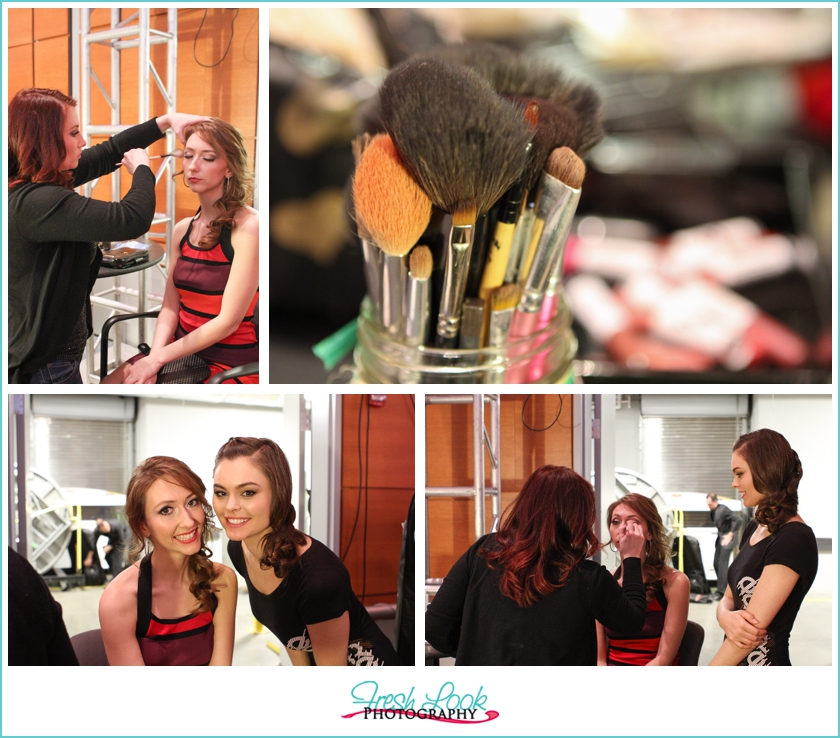 In the world of all things wedding related, the VOW Bridal Show is definitely known for having a pulse on up and coming trends in the industry! From decorating ideas, new centerpiece concepts, unveiling this year's "must have" colors, and (of course) a fashion show to give everyone a glimpse of what is going to be hot in wedding attire, both for the bride and groom as well as the entire wedding party!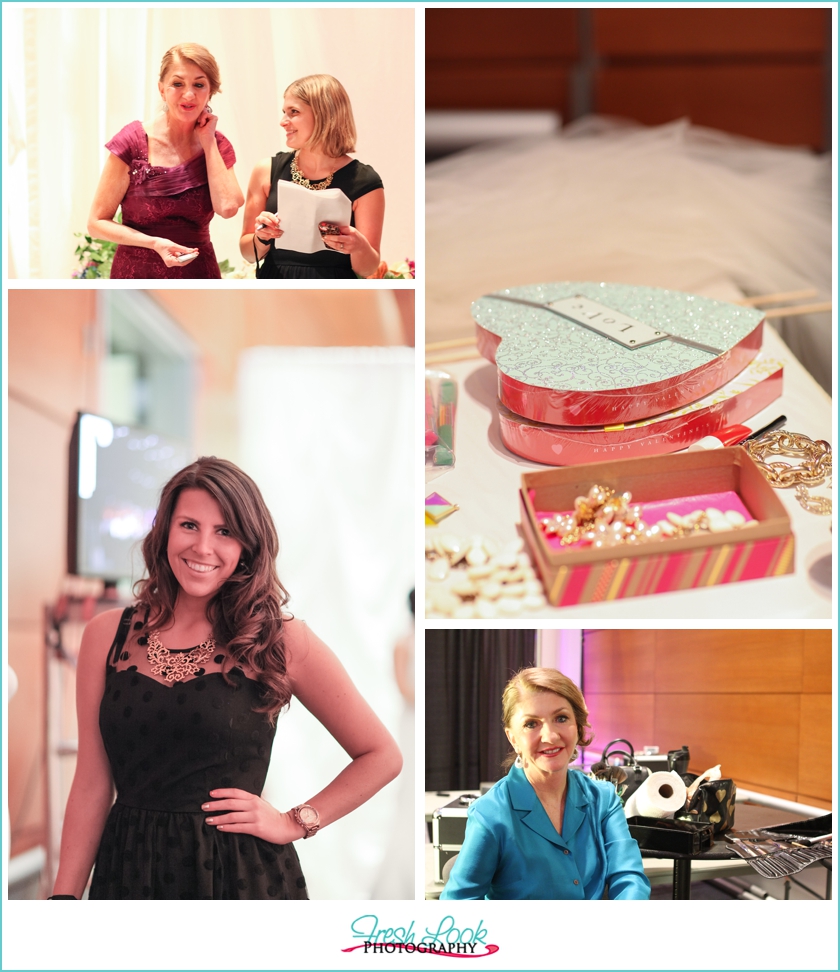 Getting fitted for the runway show!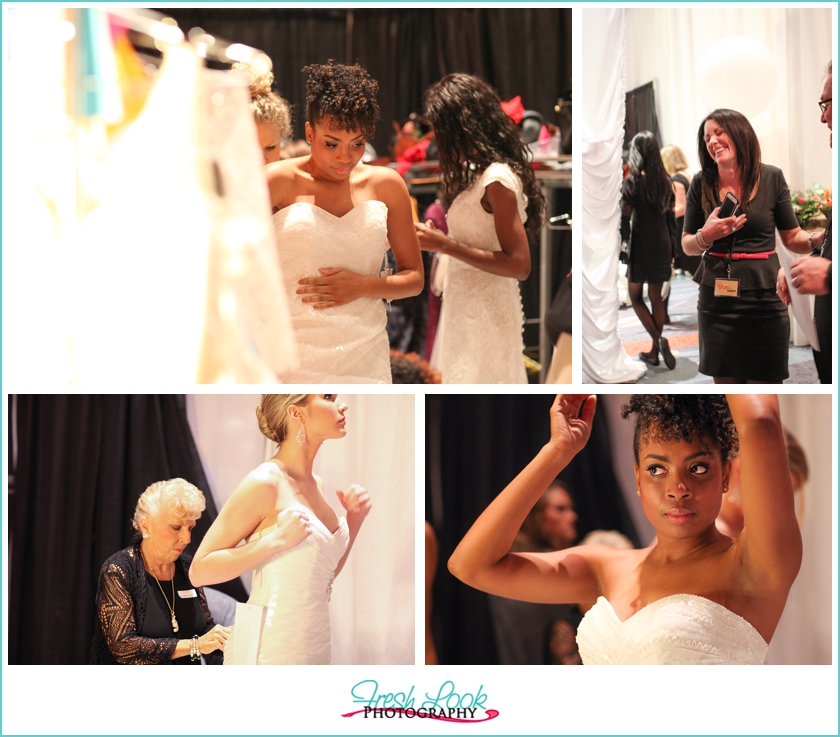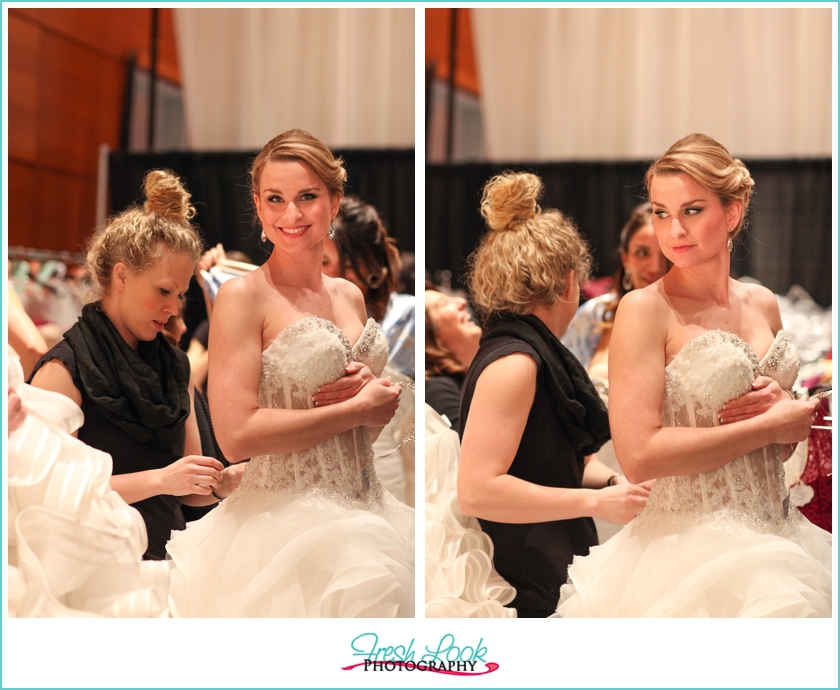 Making sure it fits perfectly!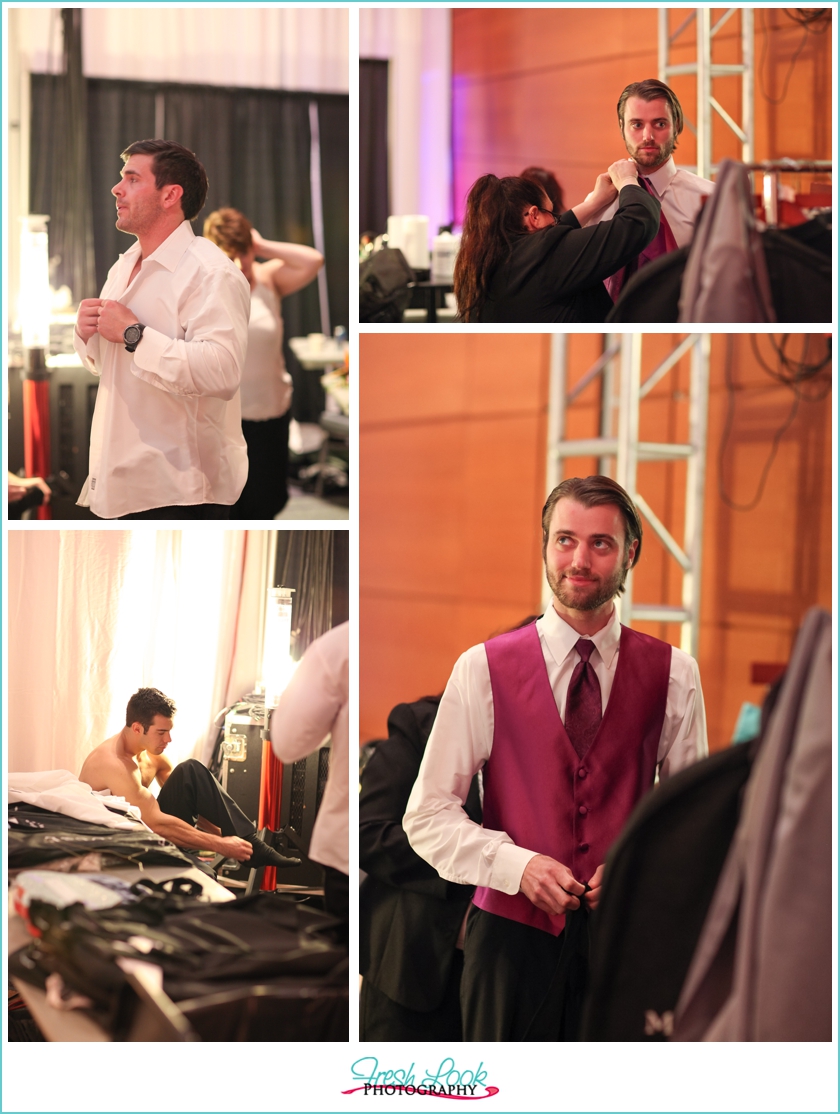 Even the boys take their time getting spiffed up in preparation for walking the runway.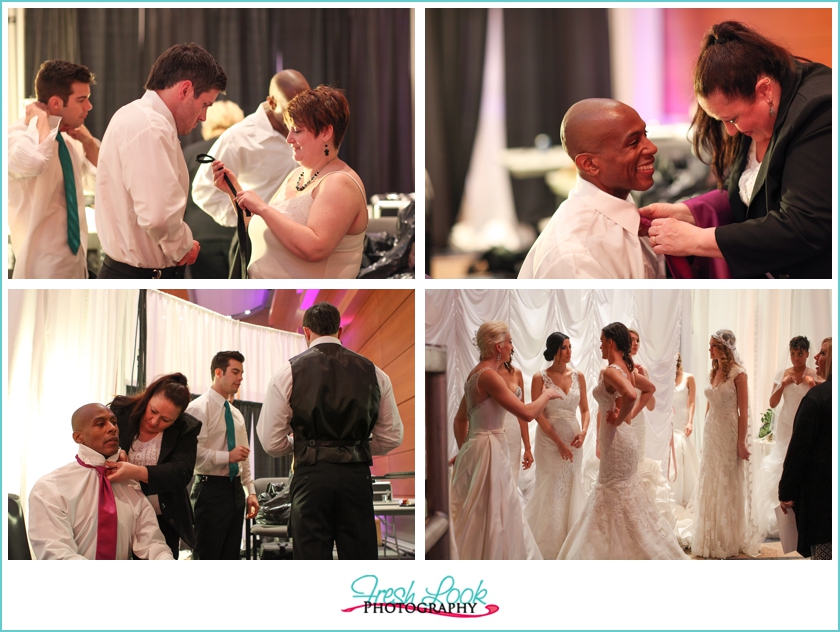 Kicking off the VOW Bridal Show!
There were  a lot of people working together in order to make this VOW Bridal Show a success, and Fresh Look Photography was brought on to capture all the excitement and prep as all the models and vendors got ready for the highlight of the event: the fashion show! It was awesome to be able to hang out backstage and capture images of all the fun that was happening, and getting those behind the scenes shots!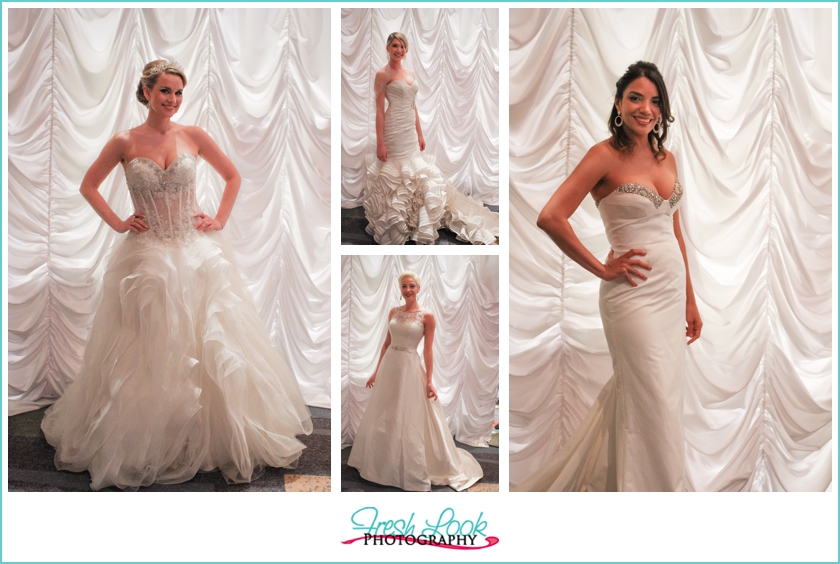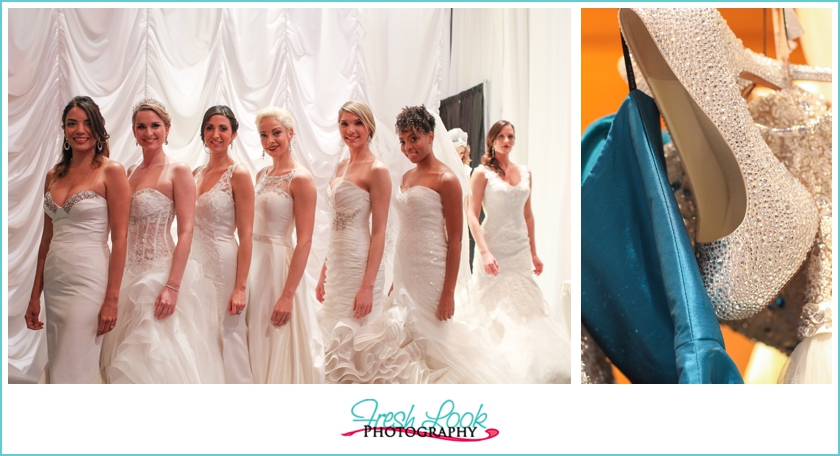 I was SO in love with this gorgeous dress and vintage veil, the lace is definitely swoon-worthy!!!
After all the backstage photos were taken, I couldn't leave the show without walking around to say hi to a few friend-ors who had booth's at the show. Plus it was a great excuse to try some of the delicious cake samples by fabulous bakeries such as Carolina Cupcakery!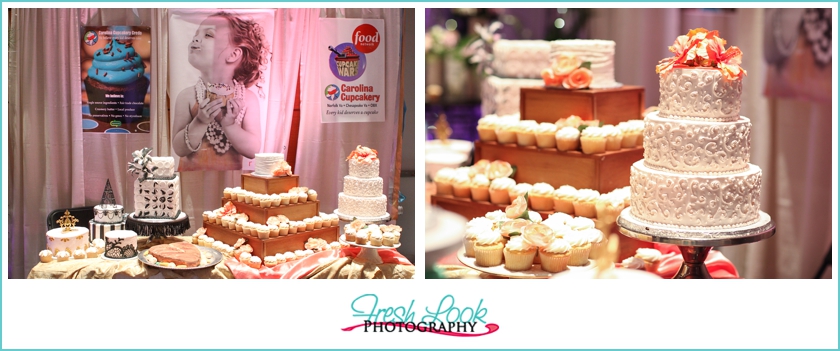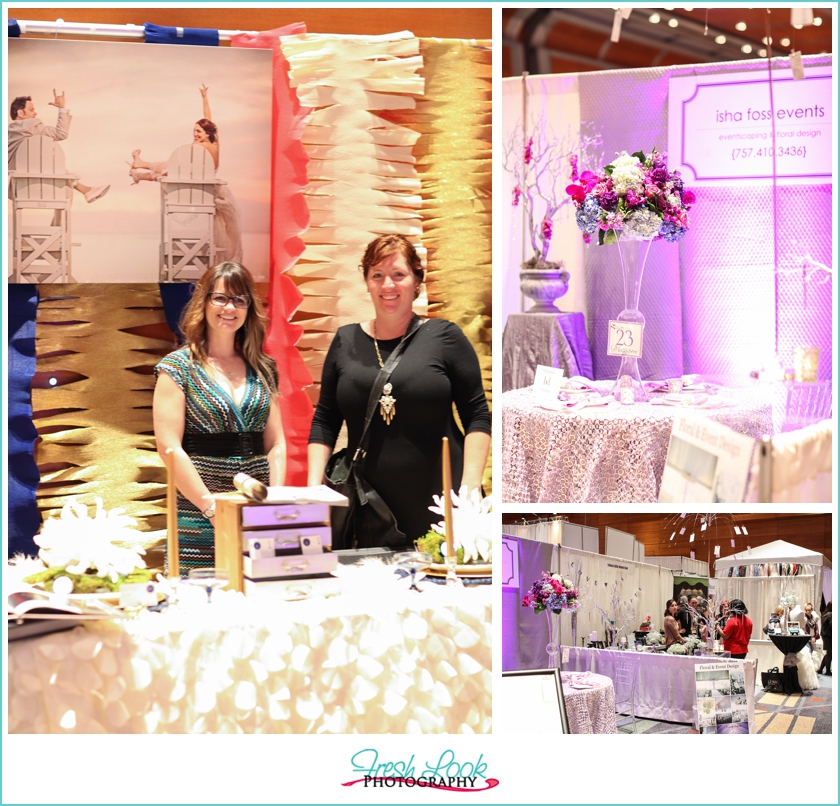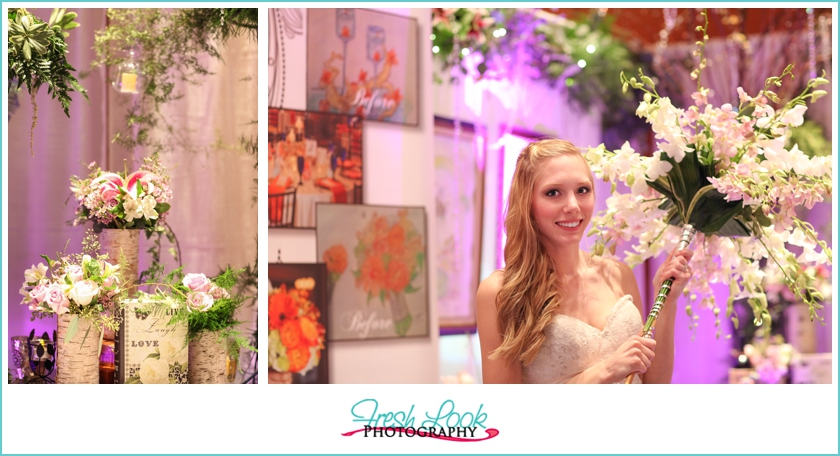 I absolutely LOVED seeing this handmade flower parasol from our friends at Art of Creative Celebrations – Vivid Expressions LLC!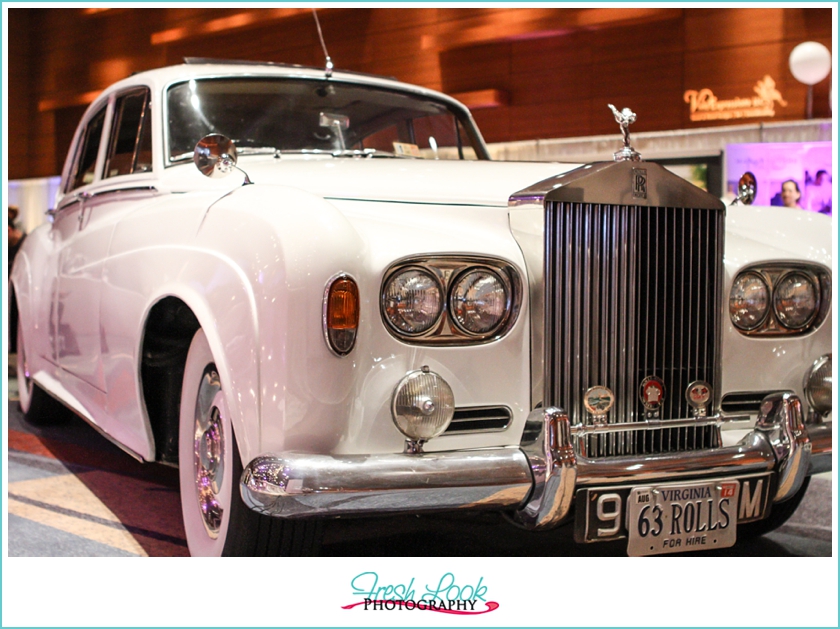 And no bridal show is complete without seeing how you could be riding in style with Sand Shark Limos!