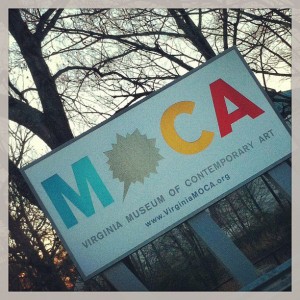 Interested in learning what your fancy DSLR camera can do when it's not in automatic? Want to improve your photography skills? Searching for Virginia Beach photography classes? Well look no further than Virginia MOCA, where there is a plethora of awesome classes geared towards the novice and advanced camera user! There are a few options for classes you can take at MOCA, but here is a list and short description of all the ones that yours truly will be teaching for the winter 2014 session! For a complete list of photography classes offered by some additional kick awesome instructors, check out the Photography and Digital Media page!
Virginia Beach Photography Classes
Photography 1: Introduction to Digital Photography
This class presents a solid foundation of digital SLR camera use through in-class demonstrations and lectures as well as hands on classwork and homework. Lectures and assignments cover manual shooting modes, image storage capabilities, file types, menus, exposure, light, shutter effects, and the resulting creative possibilities. A digital SLR camera is preferable but a point and shoot camera with manual capabilities will work as well for this class. No previous camera knowledge or experience is required. Photo editing skills will not be covered in this class. Please bring the manual that came with your camera to the first class. The book Understanding Exposure, 3rd Edition: How to Shoot Great Photographs with Any Camera by Bryan Peterson is required.
Tuesday – January 21 to February 25; 6:30-8:30pm
Thursday –  January 23 to February 27; 6:30-8:30pm
Introduction to Lightroom
Adobe Lightroom is an essential software for both amateur and professional photographers wanting manage and edit their photographs. The focus of this class will be on learning to download, organize, manage, develop, and present your photography, ensuring a smooth transition to a managed photography workflow. Students will need to bring a laptop computer to class loaded with the latest version of Lightroom (Version 4) as well as the book The Adobe Photoshop Lightroom 4 Book for Digital Photographers by Scott Kelby.
Wednesday – January 22 to February 26; 6:30-8:30
Pin Up Photography Workshop
Have you always wanted to recreate beautiful, vintage, pin-up photos? This retro look has never quite gone out of style, so it's no wonder there are so many people vying for this popular type of photography! It's seen as a piece of classic Americana that gives us all a feeling of connecting to our country's history, and you can learn all the ins out outs of the craft! Just a few of the topics covered in this one-day workshop will include:
Hair and makeup – finding the perfect stylists to work with
Styling your session – Outfit selection and theme
Pin-Up Posing – What poses work best for different body types
Creative Sets – Finding or Designing a picture perfect location
Lights Camera Action! – Everything from lighting to camera settings
Picking the Perfect Props – What pieces work best for you?
Gear Head – Deciding what camera gear will work best
All this and more will be included, along with plenty of hands on photography time, taking pictures of several gorgeous gals decked out in vintage pin-up style!  Students are required to bring a DSLR camera with manual functions, a bag lunch, and something to take notes with.
Sunday – February 9; 9:30am -3:30pm
Registration for Winter classes begins Monday, December 16 for MOCA members and Tuesday, December 17 for non-members of MOCA. You can register online or call 425.0000 x.29 weekdays from 9am-5pm.