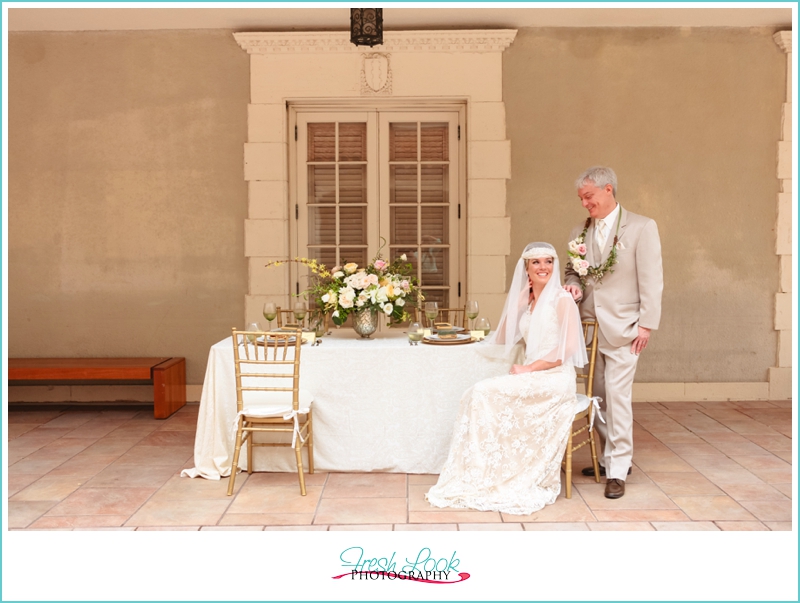 Eric and I went to Hawaii a little over a year ago to photograph all the gorgeous of the Ku'u Lei vintage Hawaiian wedding (which took place at the swoonworthy state art museum!), and ever since then the one thought on my mind has been: "how can I get back and shoot more weddings like this?!" Let me tell you, I am actively working on making that happen (Eric wants to go back too, but I have a suspicion it's so he can get more of the island's delicious food! 😉 )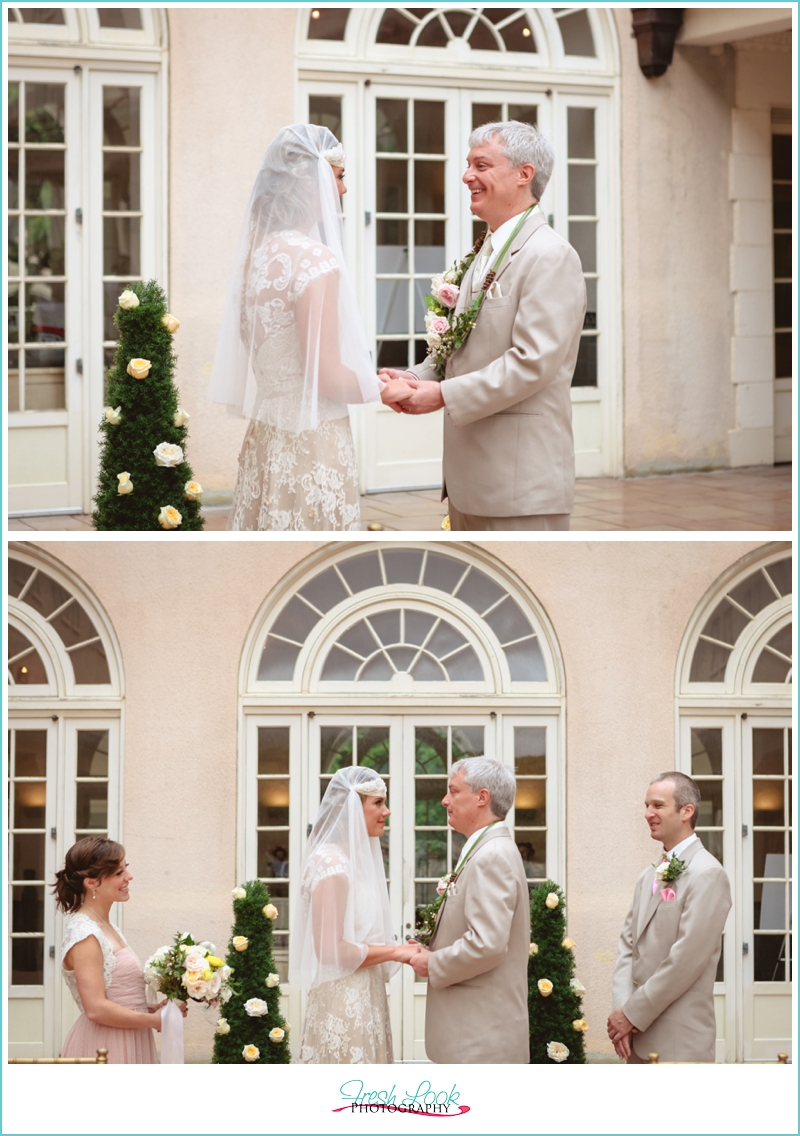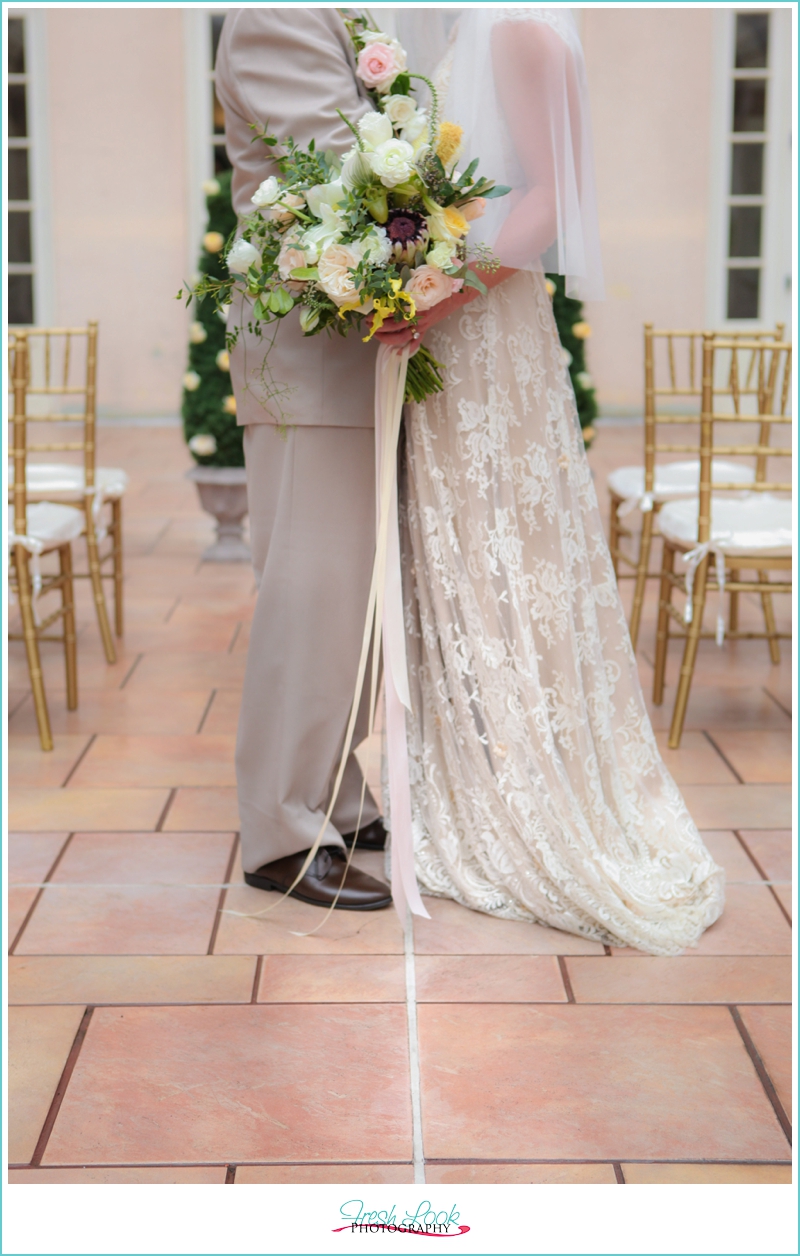 This bouquet was so elegant, I was in LOVE with how well it complimented Sara's lacy dress!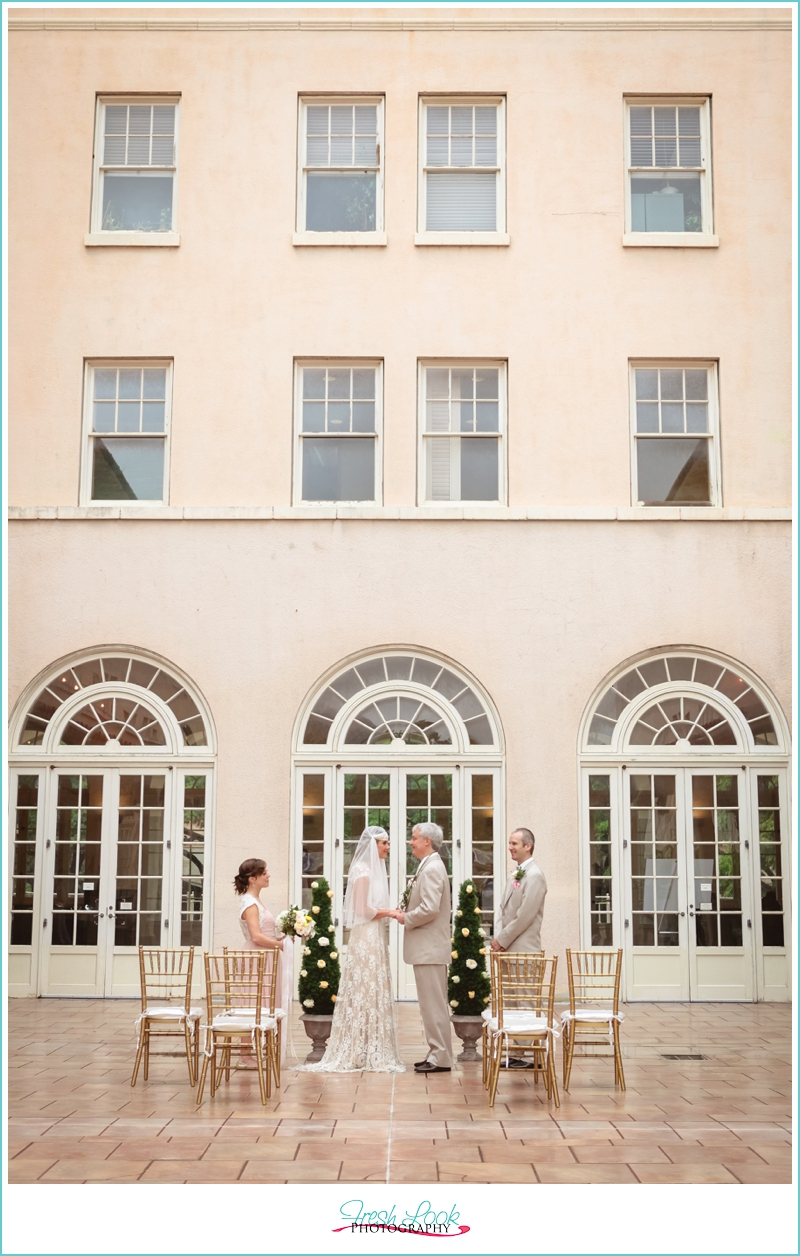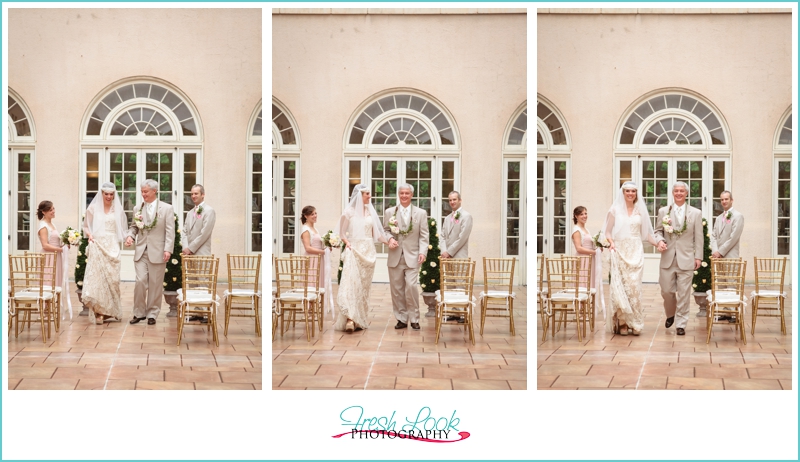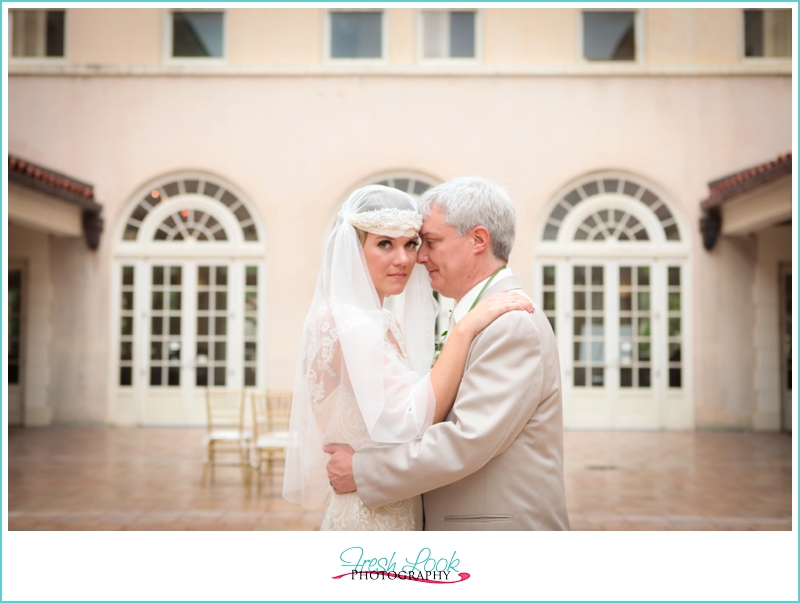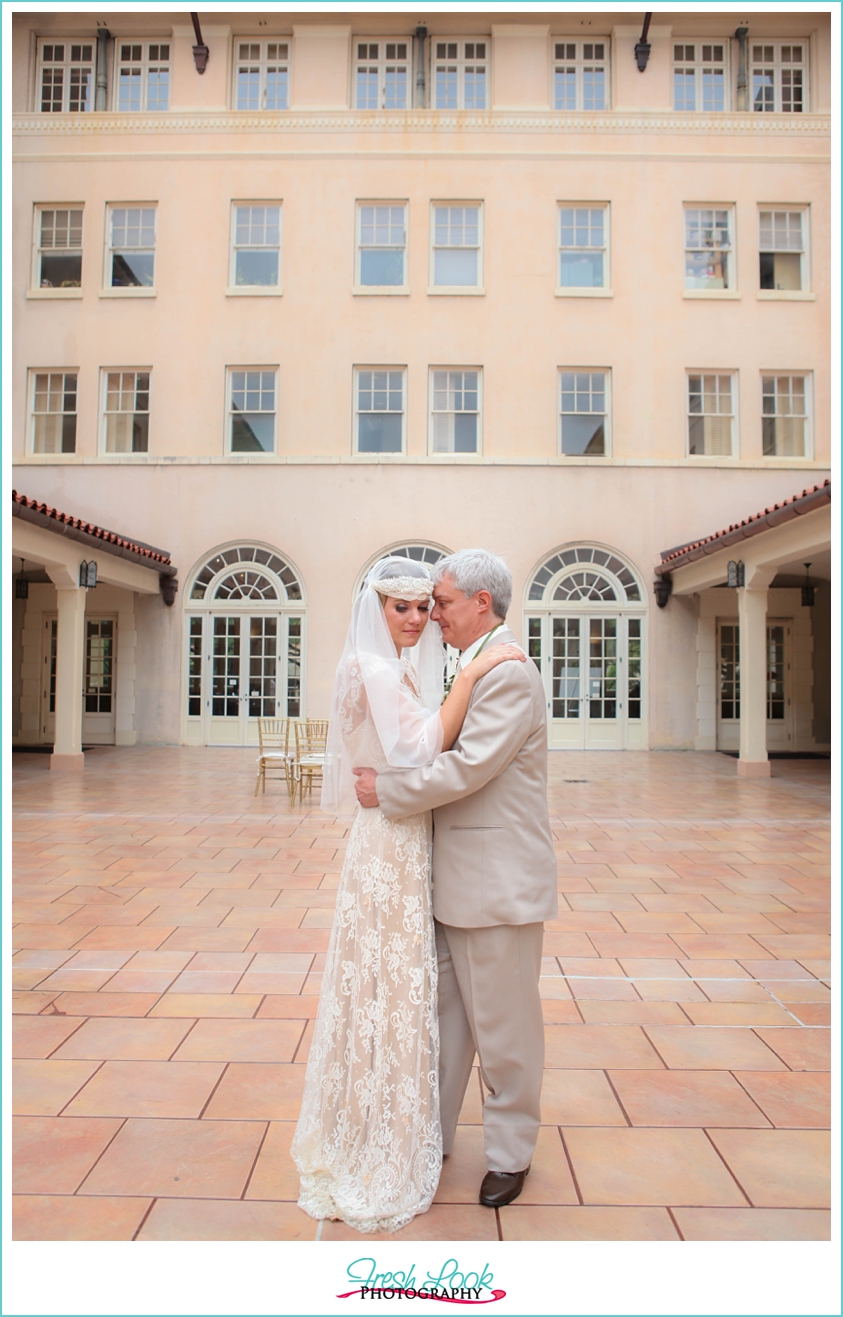 Vintage Hawaiian Wedding in Honolulu
Sara and Burke already got married back in October of 2010, but they got all dressed up and played the part of the adoring bride and groom to a tee! Ku'u Lei (which means My Beloved in Hawaiian) was such an appropriate theme, and there were so many unique details! From the gorgeous florals (hello boutonniere-turned-lei for the groom!), to soft, romantic colors (yellow, blush, ivory, gold and a pop of emerald!), to the romantic, lacy dress and vintage veil Sara wore… it really showcased the class and beauty of the 1920's while still keeping a lush tropical vibe!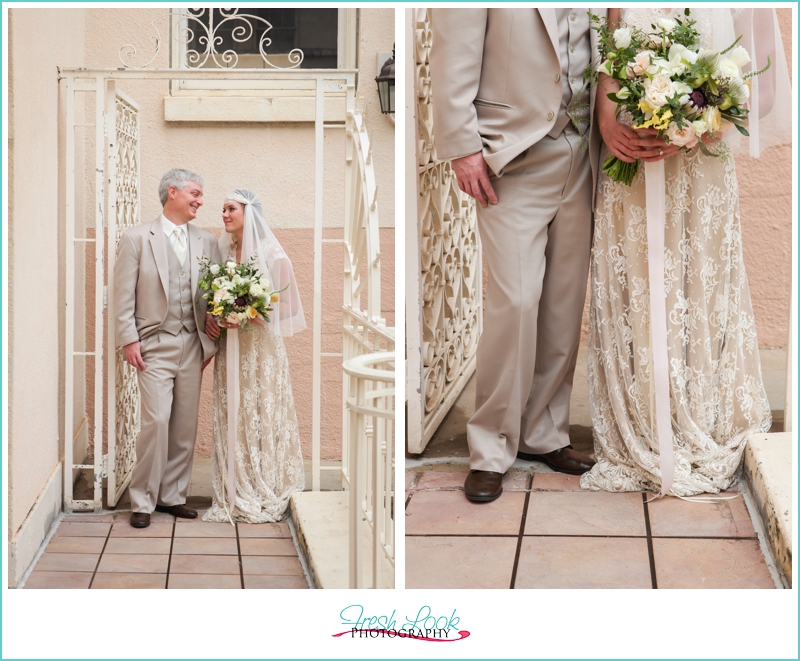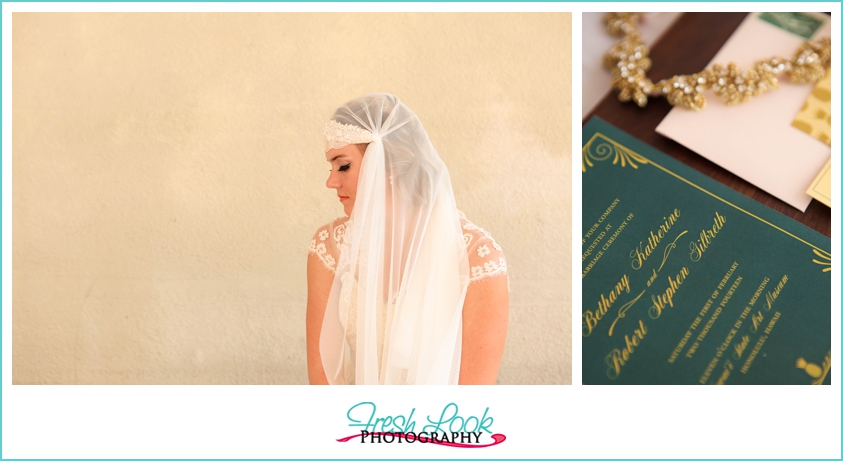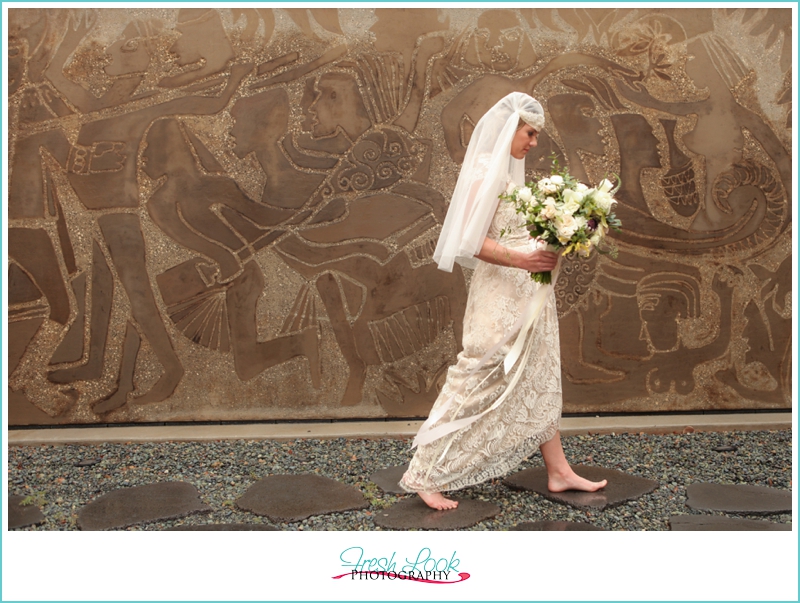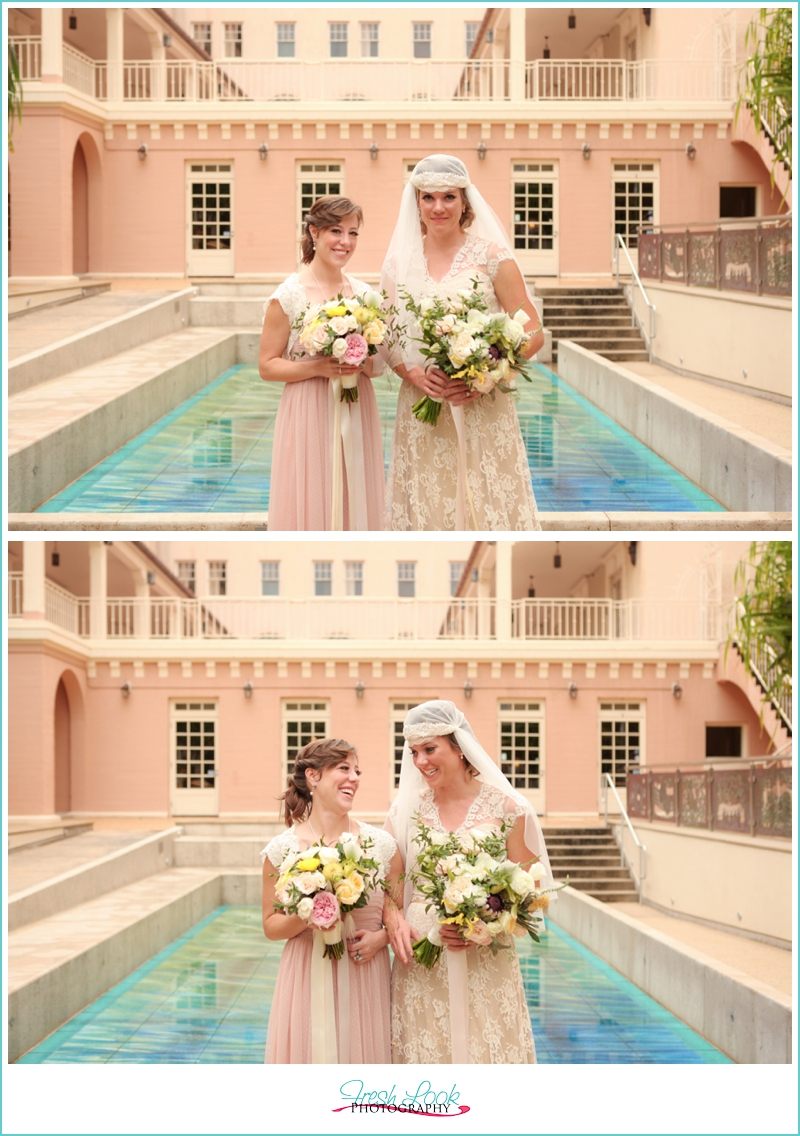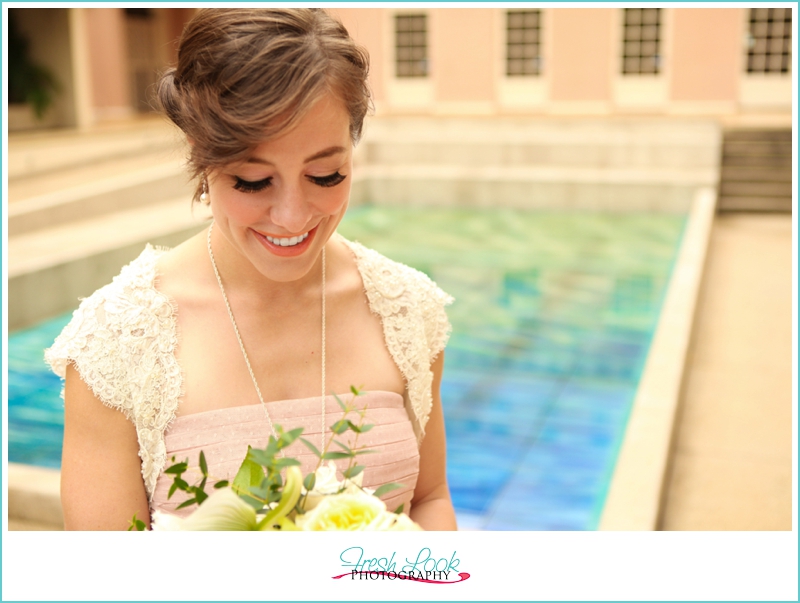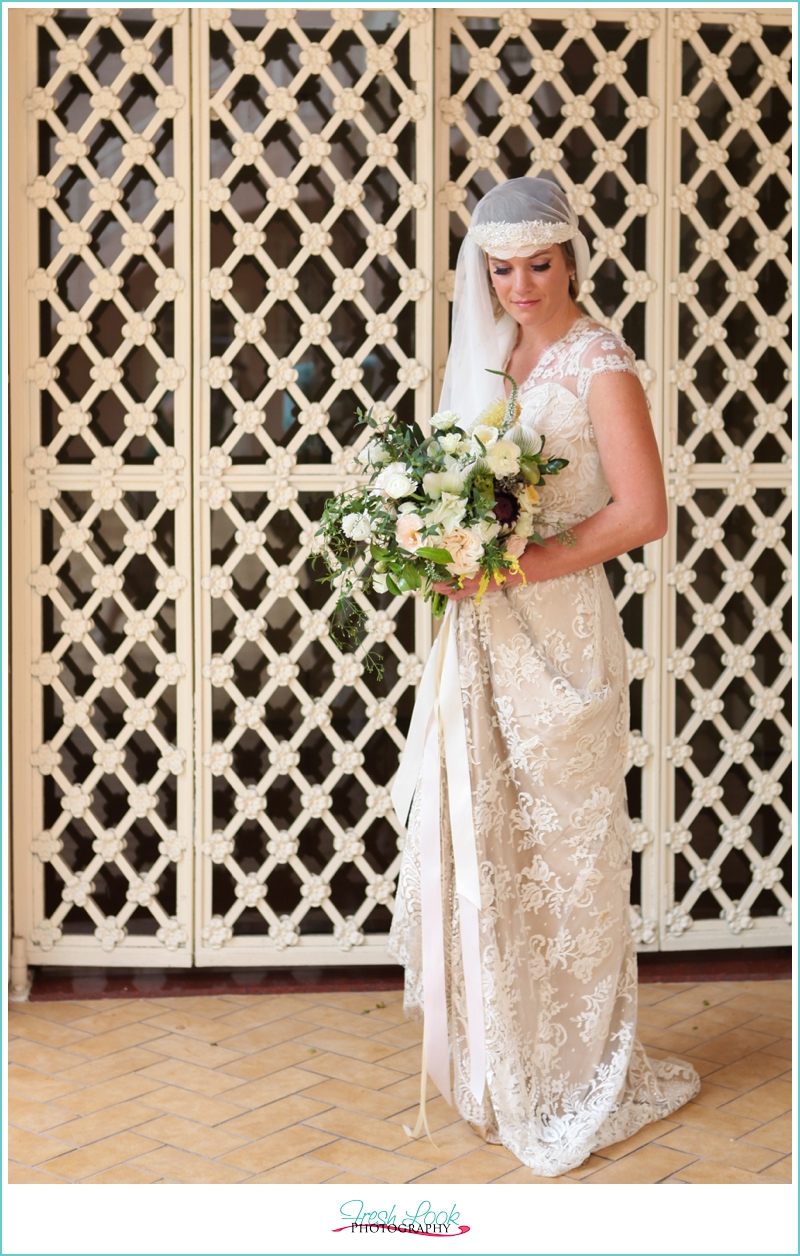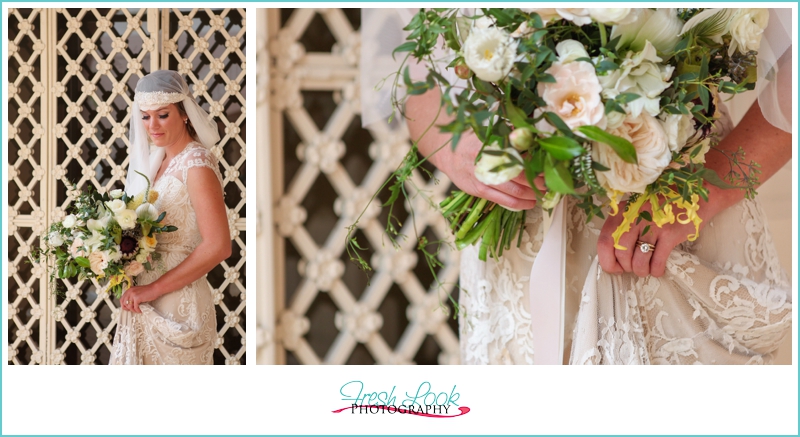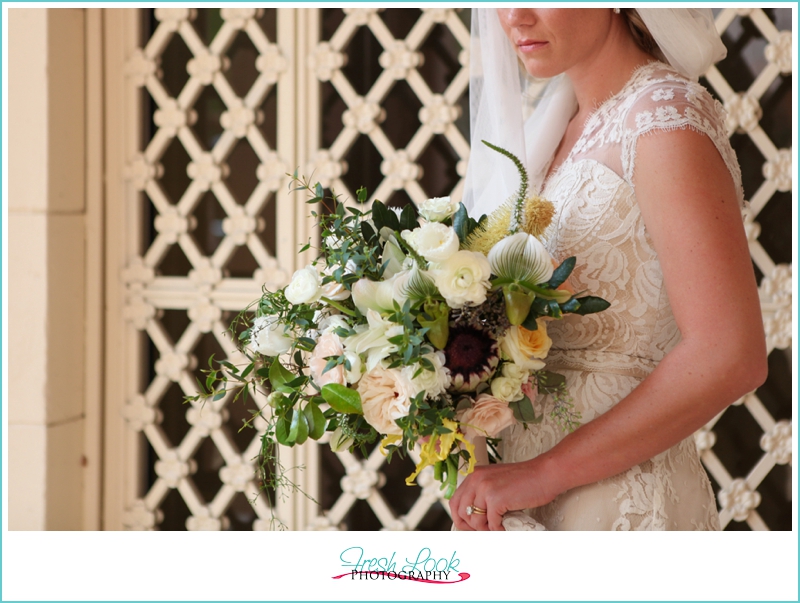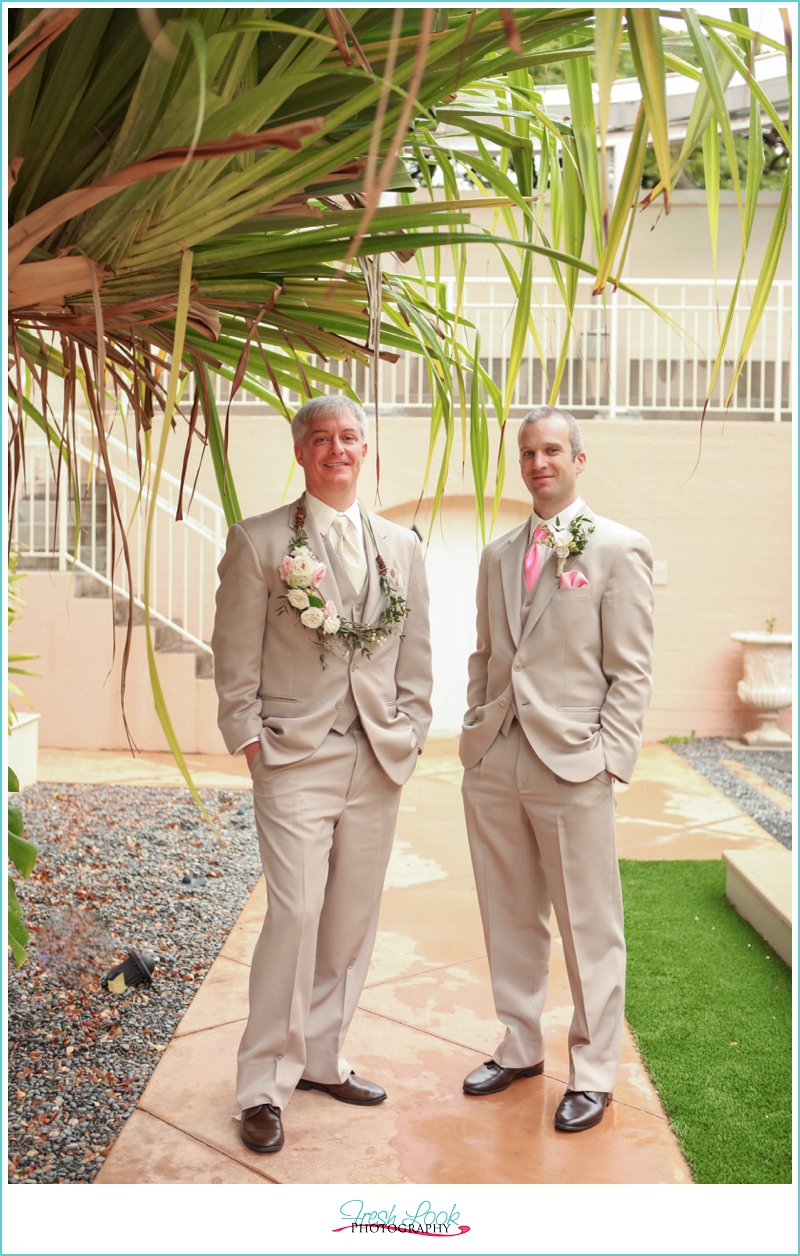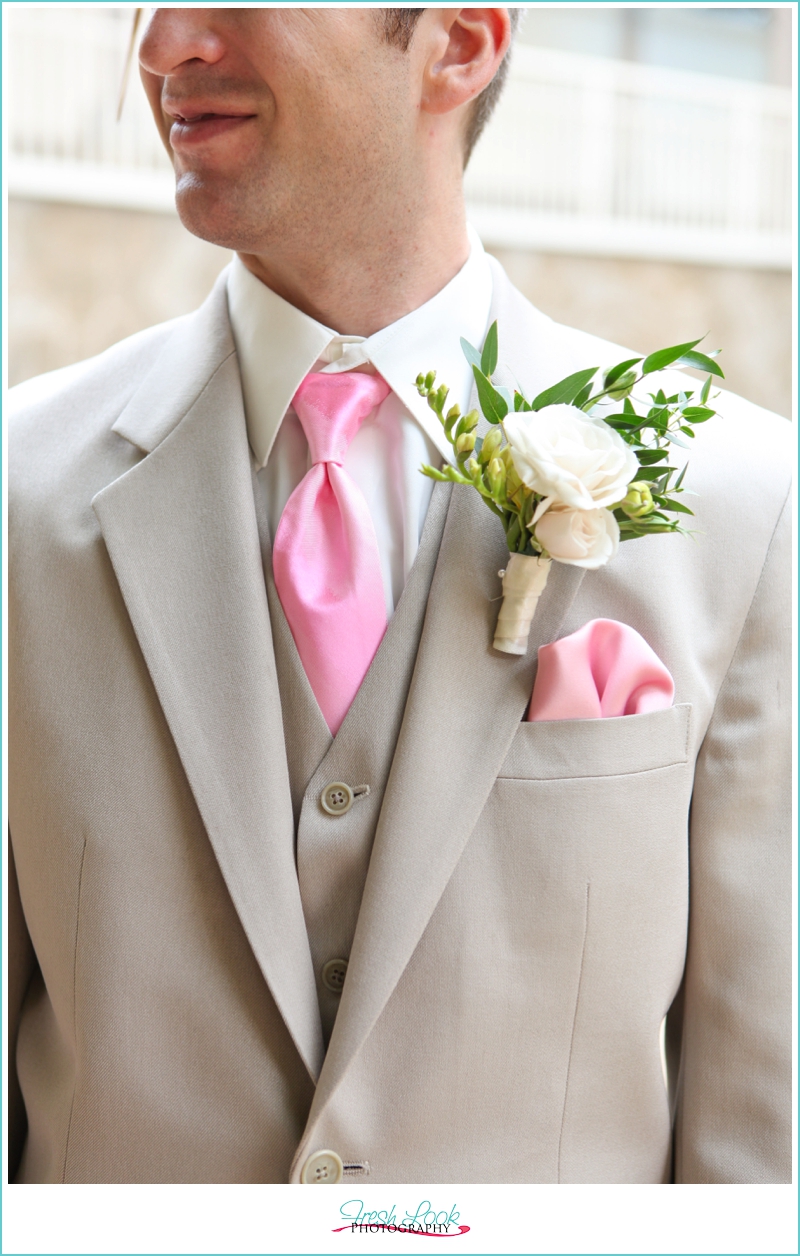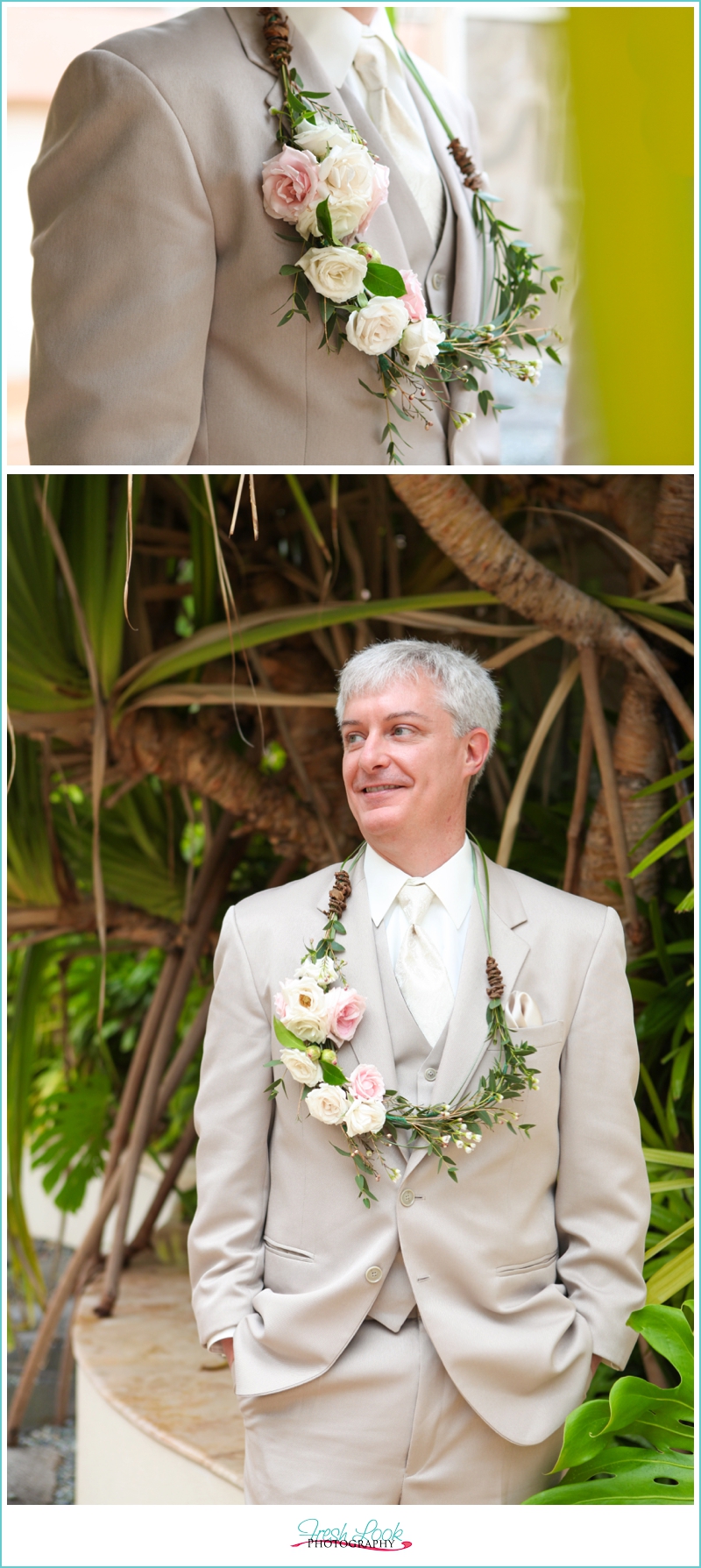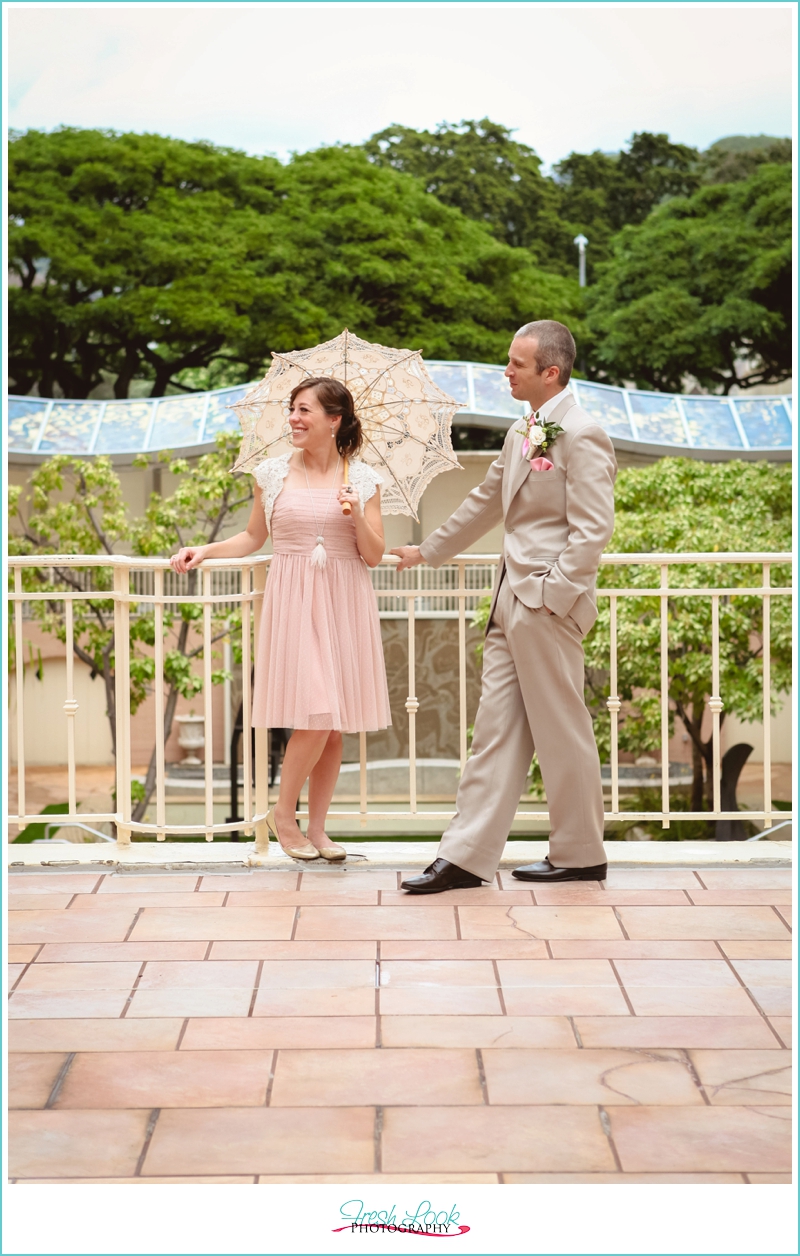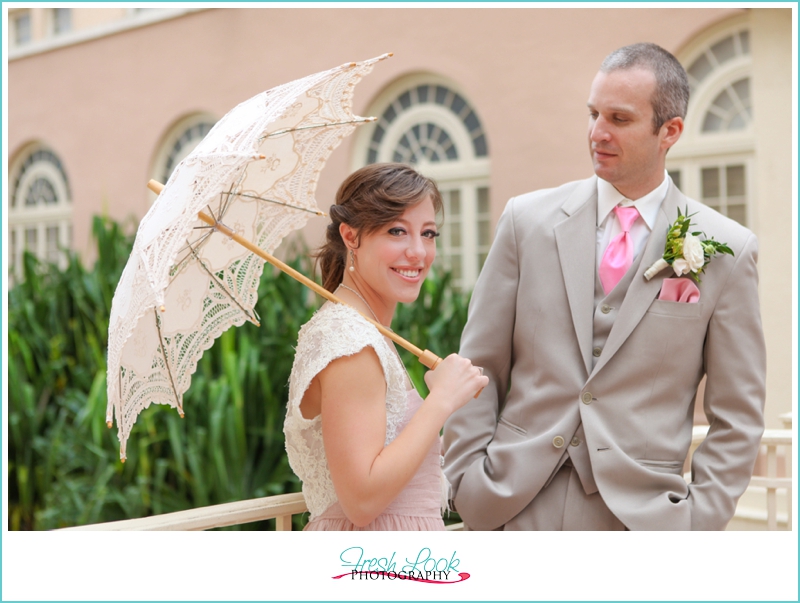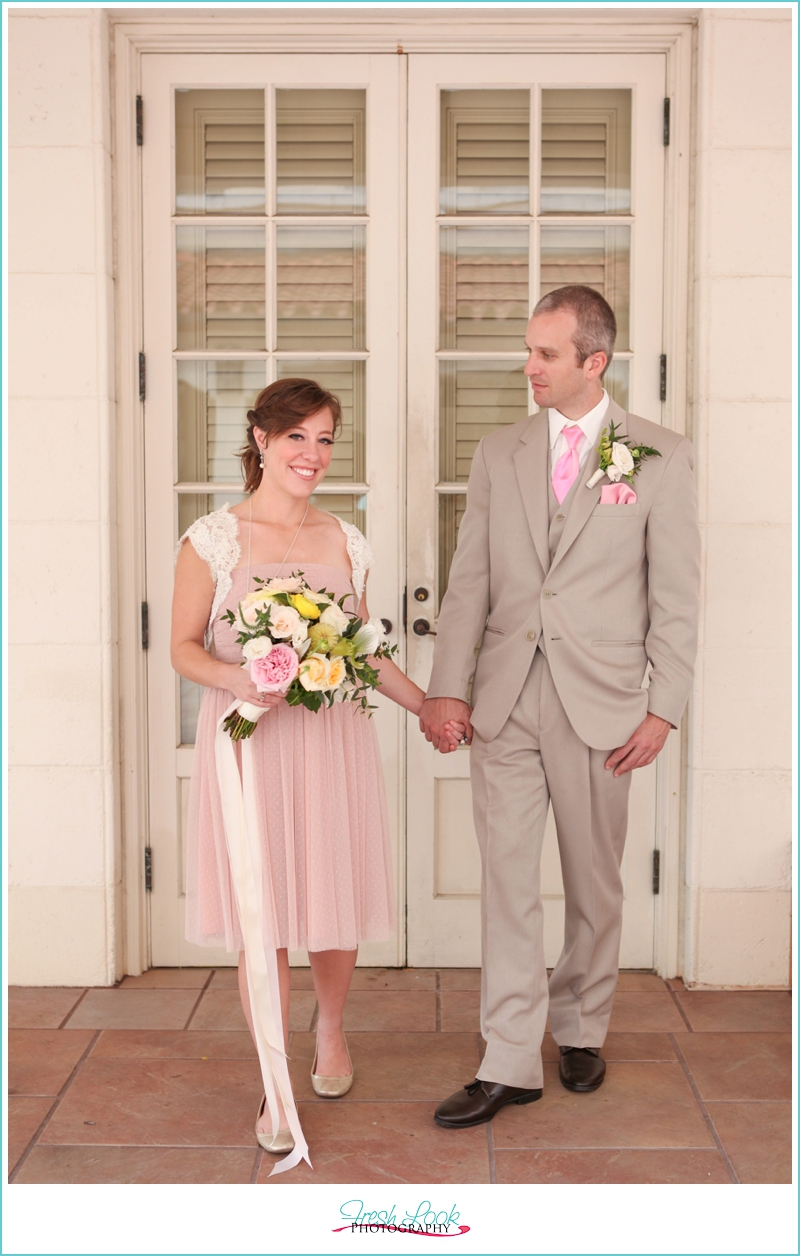 One of the reasons I especially loved photographing this was because when people typically think of a vintage Hawaiian wedding, they picture it taking place on the beach. And there's nothing wrong with that! But having the wedding take place at the art museum brought in a touch of class and really elevated the entire event.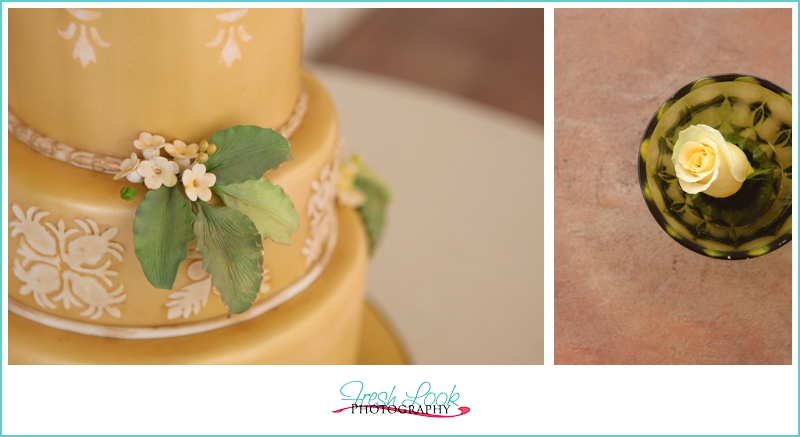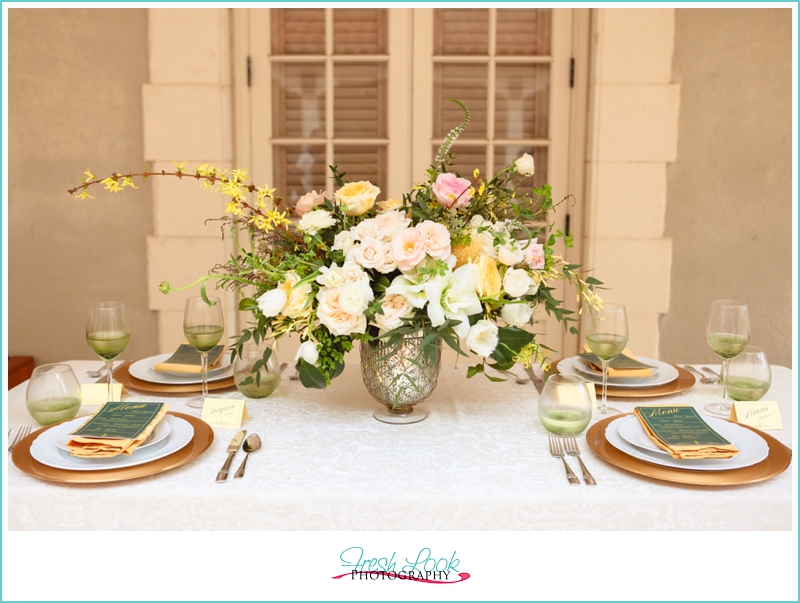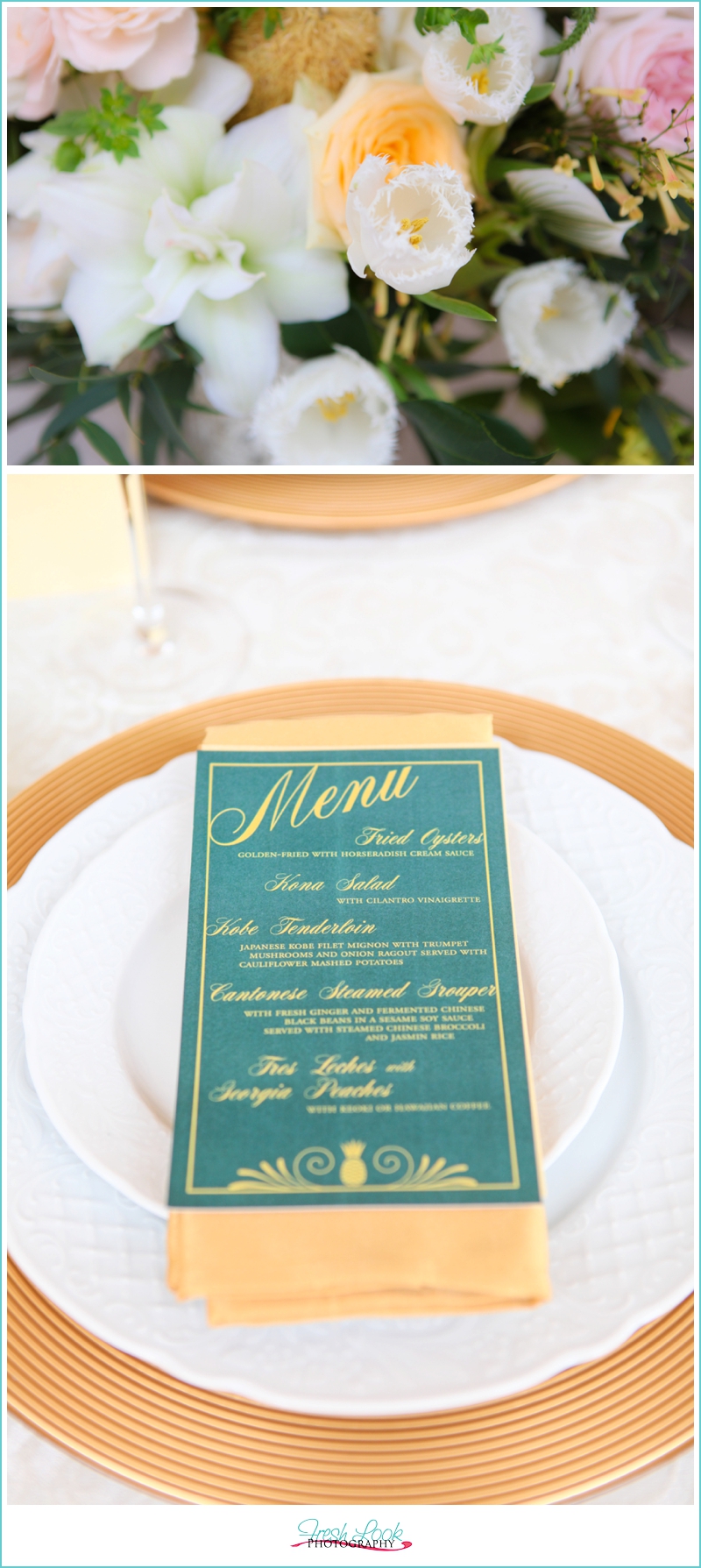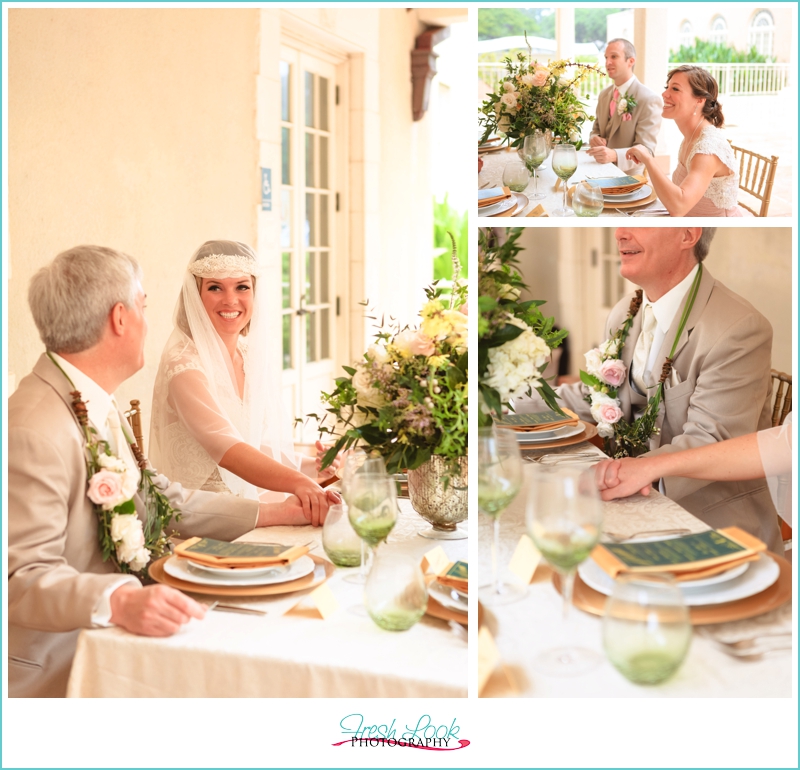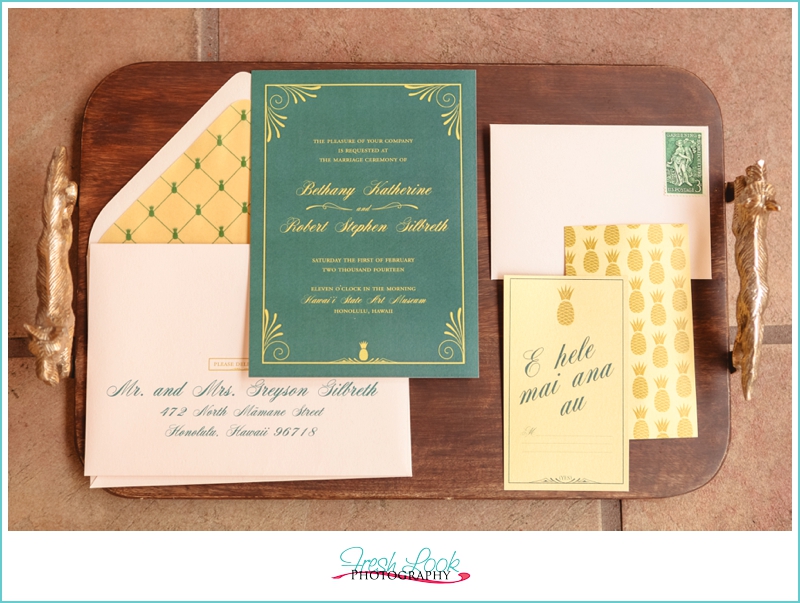 Vendors
Concept Design | Chelsea LaVere |www.orchestratedshoots.com
Local & Publication Partner | Burnett's Boards |www.burnettsboards.com
Event Coordination | Moana Events | www.moanaevents.com
Venue | Hawai'i State Art Museum| www.hawaii.gov
Florals | Passion Roots | www.passionroots.com
Stationery | Peter Loves Jane | www.peterlovesjane.com
Cake | A Cake Life | www.acakelife.com
Bridal Gown | Chaviano Couture | www.chavianocouture.com
Lace Boleros | Pure English Couture Bridal |www.purenglishbridal.com
Rentals | Accel Party Rentals | www.accelrentals.com
Makeup | Heather Bell Makeup Artistry | hsaffery@hotmail.com
Hair | Star Allison | www.starallisonenterprises.com
Bridal Veil & Accessories | Danani Handmade |www.dananionline.com
Groomswear | Celebrity Tuxedos | www.celebritytuxedos.com
Topiaries | Curate | www.curatedecoranddesign.com
Models | Sara and Burke, Melanie, Shep