You would think that, as a photographer, I would have LOTS of pictures of my kids, my parents, brothers and sisters, or whatever tickled my fancy pants. I mean, I've got everything to make great portraits right at my fingertips: a studio set-up, lights, big camera, lots of lens options…
But the old saying still holds true: there's no bread in the bakers house, there's a leaks in the plumbers house, and there are no pictures in the photographers house.
I know that for me (and I'm sure a lot of my fabulous fellow photographers can agree), when it comes to taking pictures of my kids or my family, it just never seems to happen. For a while, I was at the point where I would only pick up my camera if I were going to be photographing for a client. I was just burned out on photography and didn't want to take pictures if I didn't have to. I got myself out of that rut by starting Project 365 last year. I didn't complete the challenge of taking one photo every day for a year, but it did break me out of my creative rut and get me shooting again.
Okay, back to the topic at hand: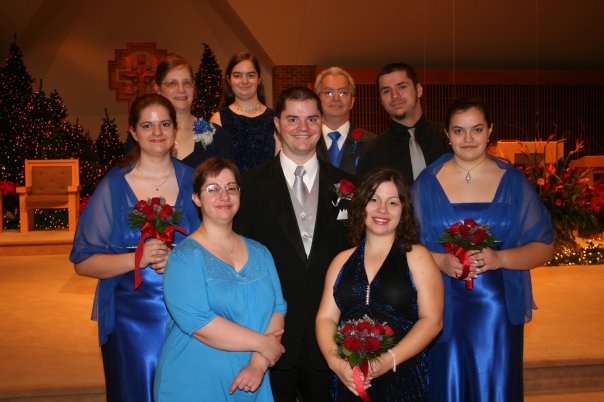 (this photo was taken in December 2010 and is the last photo I have of all of us together)
I have a big family. In my immediate family, there are 9 people: my parents, two boys and five girls. Eek! (I have no idea how my mom made it through raising us all and kept her sanity intact!!!) All the kids are grown, have jobs, school, families, and all the day-to-day events that keep us all busy.  Even when we were younger, it was a real challenge for my parents to get us all together for a family picture. The photo below is circa 1992, and it's one of the 3 or so professional photos my parents have of us growing up.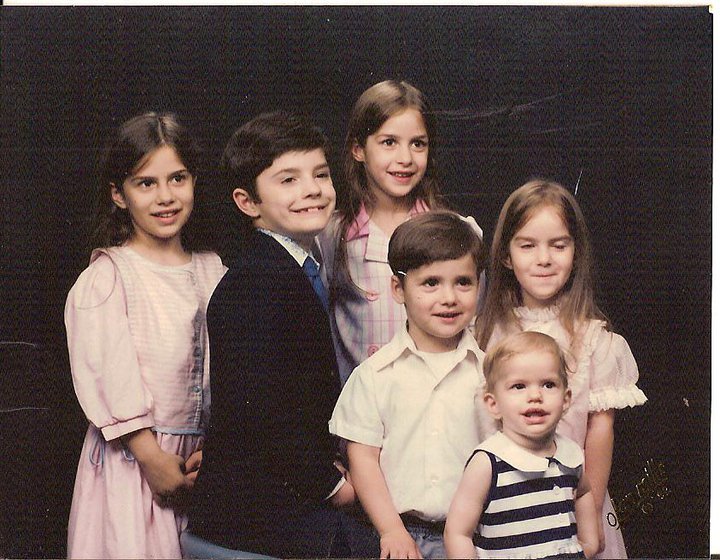 I know that I'm a little more fanatical about pictures than most people because I'm a photographer. My parents were not bad people for only have a few photos taken while we were growing up. They are like most people in that there are so many other things to do, and taking family pictures doesn't seem like a *need* so much as a luxury. It's hard to justify dropping hundreds of dollars on a portrait session when paying the electric bill is much more pressing!
My parents attend a church here in Virginia Beach that is updating their member directory. They hired a photography studio to come take the photos, and members could set up appointments and get a free 8×10 portrait for their effort. My mom decided why not get all the kids together and have an updated family portrait done. Good? Good.
When it came time for us to do the pictures, we all showed up at the appointed location and it was a lot of fun! There were of jokes being cracked,  people were fluffing themselves up to look pretty; we were having a good time!
My studio experience was much like anyone else's: the photographer posed us against the backdrop (no small feat!), had us all look in the same direction (at the camera) and clicked off about 10 photos. Since we were only interested in family poses, that was it.
Our session was over in less than 5 minutes. (red flag #1)
We were asked to go to the viewing area, where the photographer proceeded to show us the images and asked what we wanted.
I wasn't pleased with the way everyone was posed because the two people in the back row were poorly lit, so I asked if he could edit that and lighten their faces up a bit.
Nope, was the reply. They don't touch up the images (even basic editing) unless you pay extra, per each photo. (red flag #2)
When it came time to pick out what we wanted to purchase, he told us to tell him what he wanted and he would "work up a package", as opposed to just giving us a pricing list. (red flag #3)
These are just some issues that I had with the whole experience and why I (having just come off the other side of the camera) can more closely empathize with clients who had a poor studio experience!
Here's the thing though: I still bought a large 16×20 print to hang on my wall.
Why?! You may ask.
After all the things that I didn't care for, even the fact that the picture was mediocre at best!
The answer is because with an immediate family of 9 people, you just never know what could happen.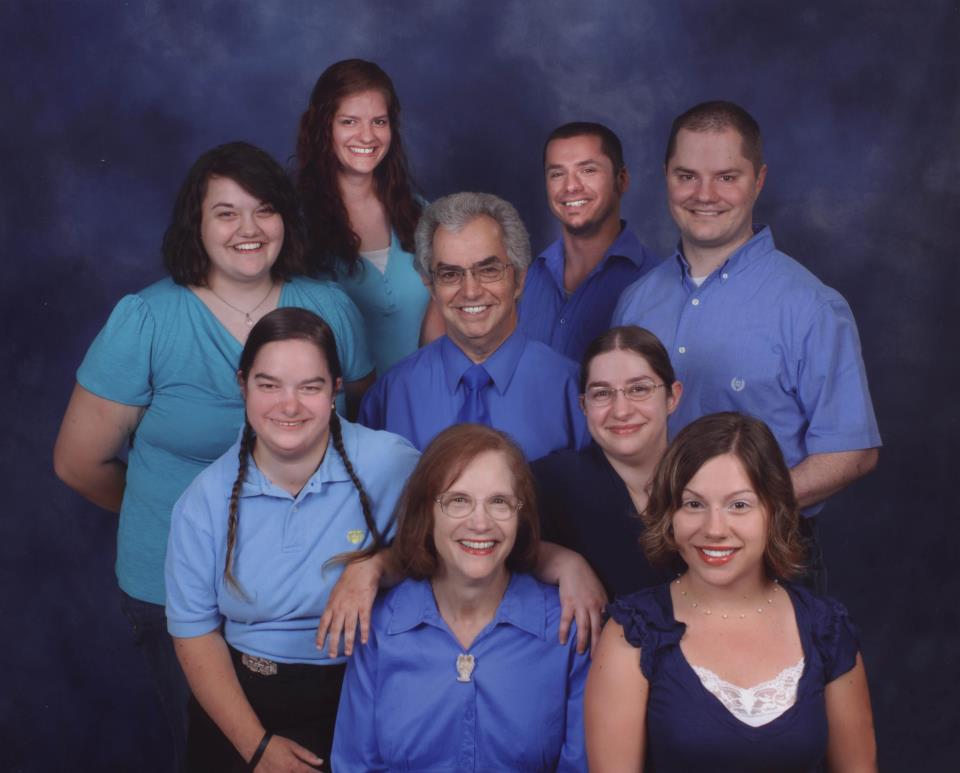 I've been reading a lot of blogs lately (from other photographers, no less) about how they regret not taking more pictures of their family and then something happens and it's too late. Regret is such a powerful emotion for most of us because we COULD have done something different (take more pictures, play more, work less, etc) but didn't.
My father had a health scare a few weeks ago and ended up in the hospital to have his heart monitored. There are many things could have happened, but he got a clean bill of health and is doing much better now. However, a scare like that really made me stop and think about the fact that none of us is promised forever. Each day is special and it is our duty to live life to the fullest, sharing and making it special for those we love.
This experience of going and doing a studio session, the impersonality of it, the feeling of being rushed and pressured to buy; it really validated what I'm doing as a professional photographer.
I enjoy spending time getting to know my clients and taking time photographing their family.
I enjoy taking lots of pictures during our session.
I enjoy having a relaxed environment in which to do the viewing and sales session.
That being said,  I've really, Really, REALLY been hankering to have a big, huge family session done. One that includes parents, siblings, wives, husbands, kids, heck; even the dogs! When the stars align again and we are all able to be in one place at the same time, I plan on hiring a professional photographer who will really be able to spend time getting to know our family and who will take pictures we will truly treasure.
I have high expectations for a photographer I hire to capture the memories for my family and I.
But it's nothing less than the standard that I hold myself to each time I pick up my camera to photograph my own clients.