I like to be sneaky… and by that I mean, I like to help our clients be sneaky to surprise the ones they love (probably my favorite ever!) – whether it's a baby announcement or a family member who wasn't supposed to make it, or (as is the case today) capturing a surprise wedding proposal!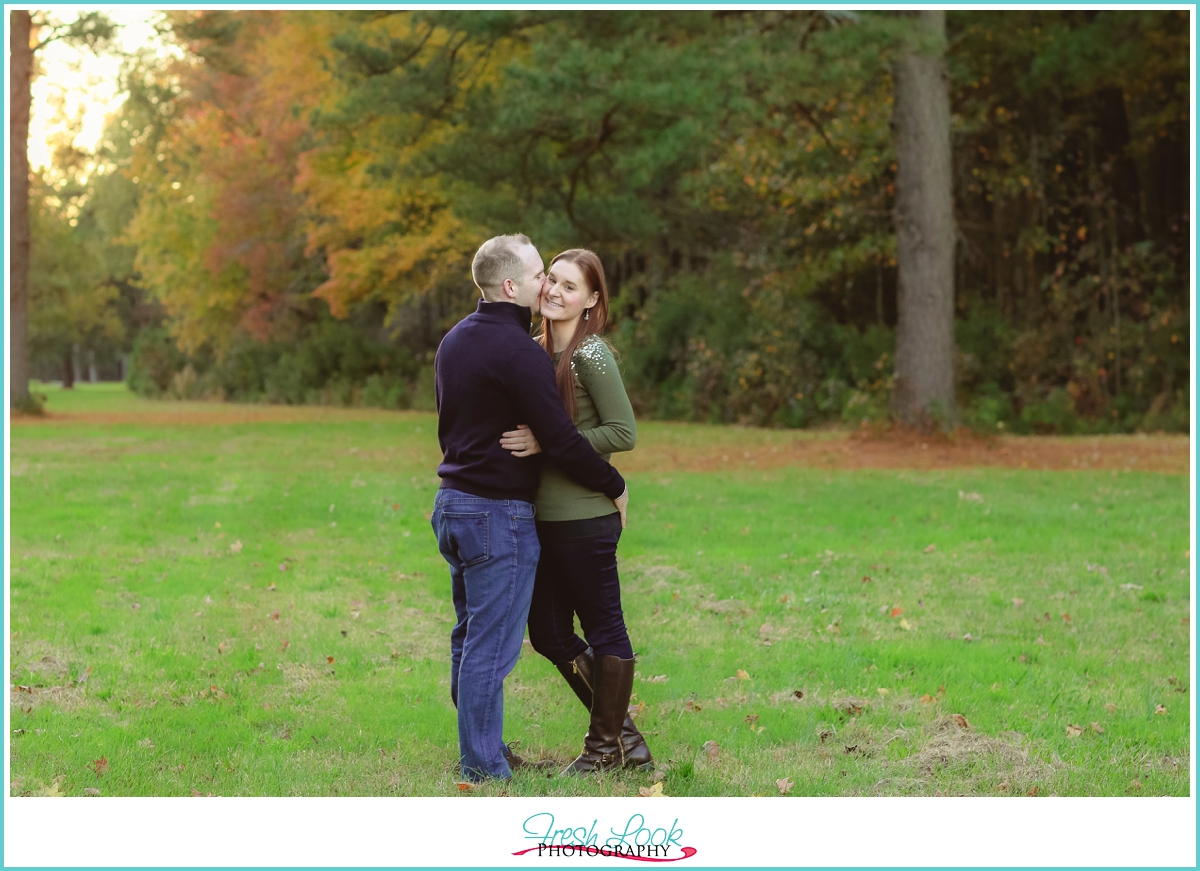 Surprise Wedding Proposal
We first met Chris and Jordan at a bridal event last year. They weren't actually even engaged yet, but knew it was just  a matter of time until that happened. After we chatted with them, they moved on to see other vendors. However, about 30 minutes later, Chris makes his way back around and asks if it would be possible to for us to work together and capture his surprise wedding proposal to Jordan! (let me just say that at this point, I was doing the obligatory girly freak out on Jordan's behalf!) So we were very, very sneaky and made plans for a fake engagement shoot – which wasn't even an engagement shoot since they weren't engaged yet – so he could pop the question!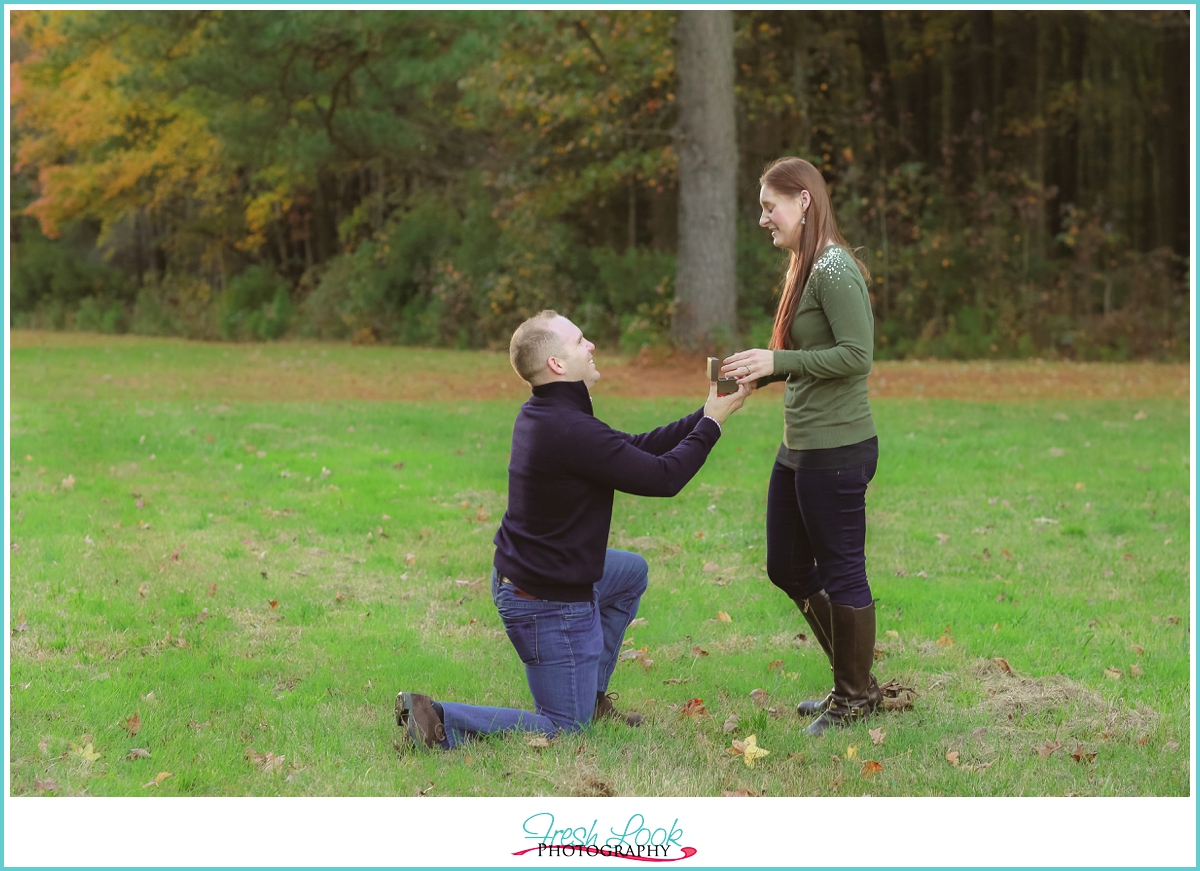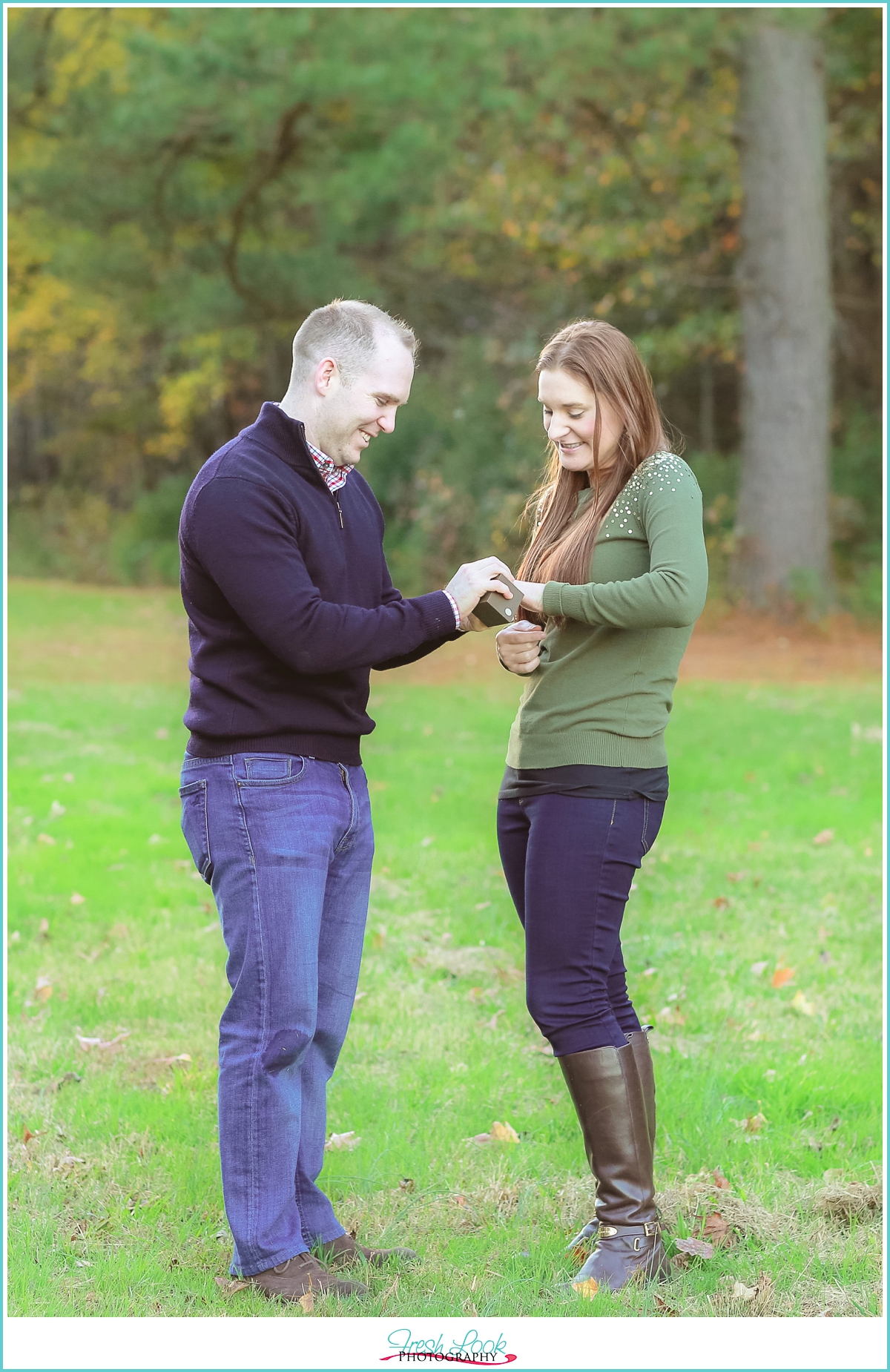 The day of the shoot, I'm sure that Jordan knew that something was up, but I doubt she knew what Chris and I had in store for her! The first couple of shots I told them I was "testing my lighting", then – when Chris gave me the go ahead – he got down on one knee and asked Jordan to be his wife!!! She said yes (hooray!) and these two lovebirds were off to celebrate and tell everyone that they were finally ENGAGED!
Chris and Jordan, thank you so much for trusting me to come take pictures for such a special moment in your lives! I can't wait till your wedding and know that it is going to be amazing, just like you two!